Are you interested in hiring a registered agent service for your business but don't know which one to go for? We have compiled a list of our best registered agent services recommendations that include both lower budget and more expensive options suitable for different needs.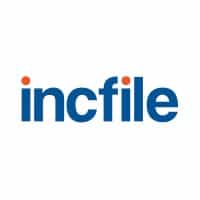 Free For The First Year
$119 / Annually After That
Never Any Hidden Fees or Contracts
Loved by 800,000+ Entrepreneurs
Available in All 50 States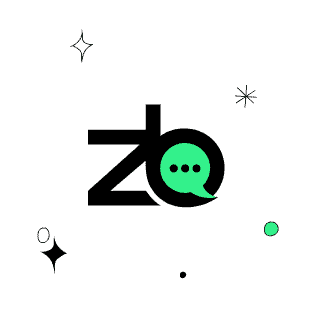 Rated 4.6 out of 5 On Trustpilot
$199 / Year
Only Takes 5 to 10 Minutes To Set-up
100% Accuracy Guarantee
Expert Customer Support

Free First Year If You Use Their $39 formation package
$125 Per Year After
Available in all 50 states
Free mail forwarding
Locally-Scanned Documents
We start off by going over the responsibilities of a registered agent and some of the benefits you will receive if you decide to hire one. Then we provide a detailed explanation of what each of our chosen services offers. We end our guide with a thorough FAQ section.
What Is a Registered Agent?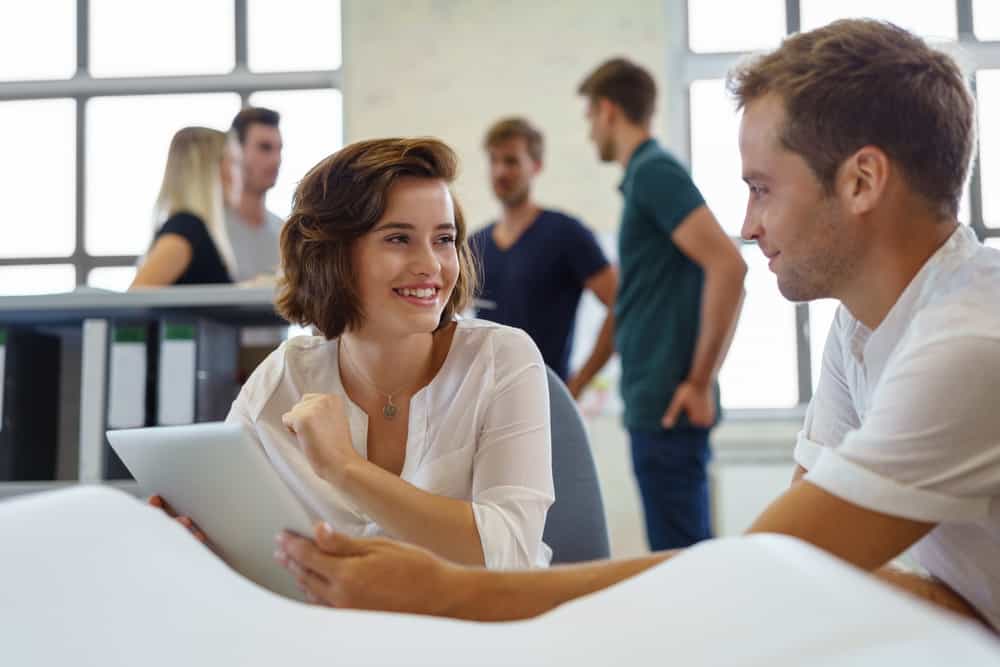 A registered agent is an individual or a business entity that receives notices, important documents, government correspondence, or any other official documents on behalf of a business. Instead of being sent directly to the business, they are sent to the registered agent's office. The registered agent proceeds to inform the owner of the business regarding the documents.
There are only a couple of requirements a registered agent has to comply with, such as being a resident in the state where your business is located and having a physical address to where the documents can be delivered.
Benefits of Hiring a Registered Agent
Before we share our top picks of registered agent services, let's take a closer look at some of the most attractive reasons why you should hire a registered agent.
You Can Expand Your Business in Multiple States
If your goal is to expand your business across multiple states, hiring a registered agent allows you to operate in different states without choosing a representative in each state.
It Allows for More Flexibility
Registered agents have to be available during standard business hours, so hiring one gives you a lot of flexibility in terms of how you spend your business hours or where you go. If you often have to run errands or attend meetings elsewhere, appointing a registered agent ensures that you don't miss out on any documents while you're out and about. Not to mention, it also saves you quite a lot of time since you won't be stuck in the office doing paperwork after you receive an important document.
Additionally, it's an excellent option for those who travel frequently and aren't available throughout the year.
Say Goodbye to Junk Mail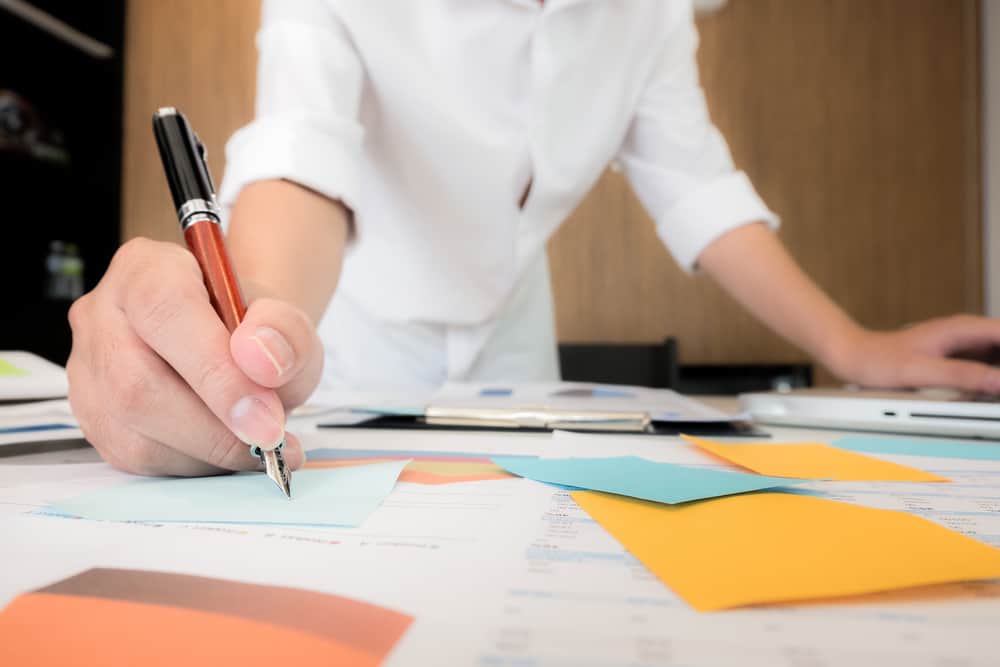 Another benefit you can expect from hiring a registered agent service is receiving no junk mail. When your company's email address is public, it's up for grabs for any marketers who want to send unsolicited emails. Instead of being tasked to delete dozens of junk emails a day, the registered agent will receive them on your behalf.
Legal Expertise
Registered agents are experienced in dealing with your state's regulations, laws, and different deadlines you have to comply with, so they will help you avoid any legal trouble or having to pay a fee for missing an important deadline.
Registered Agent Service Recommendations
Video Summary
Here are our top picks for the best registered agent services across the United States.
1. ZenBusiness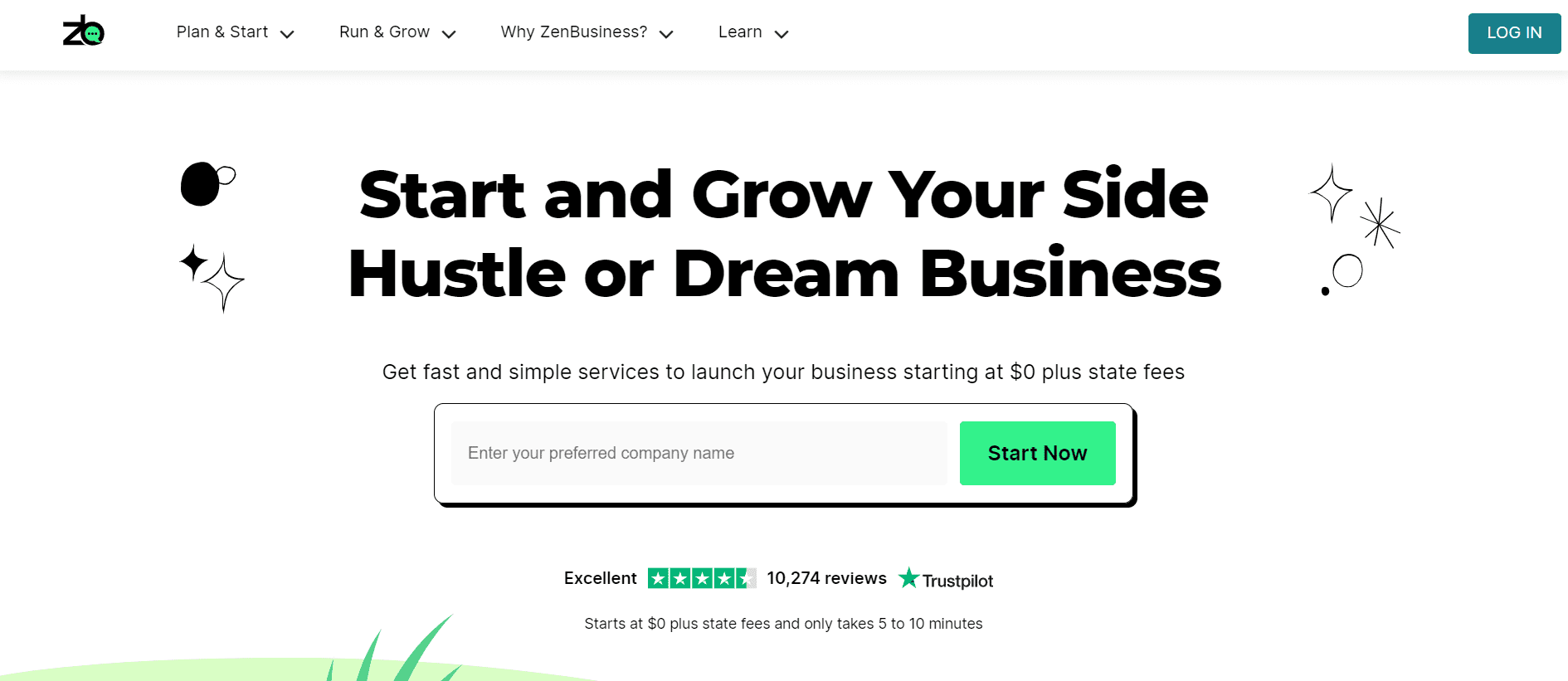 Our top recommendation for a registered agent service is ZenBusiness. Rated as #1 on Forbes, they provide an outstanding service that helps you stay compliant with any state requirements and keeps you organized throughout the year.
The starting fee for using the services of ZenBusiness is $199 a year. They work with 50 states and don't have restrictions in terms of what kind of businesses they collaborate with. One thing to note is that they currently don't offer any services to PLLCs (Professional Limited Liability Companies) and NPOs (Non-Profit Organizations).
There is also an option to upgrade the registered agent service which gives you access to two free filing changes a year and annual support alerts. In addition, they would also submit documents on your behalf if you choose this option.
On top of providing a registered agent service, they also offer a couple of other services, such as business planning, branding, and banking. Customers love their amazing customer support and the easy and fast hiring process.
2. Northwest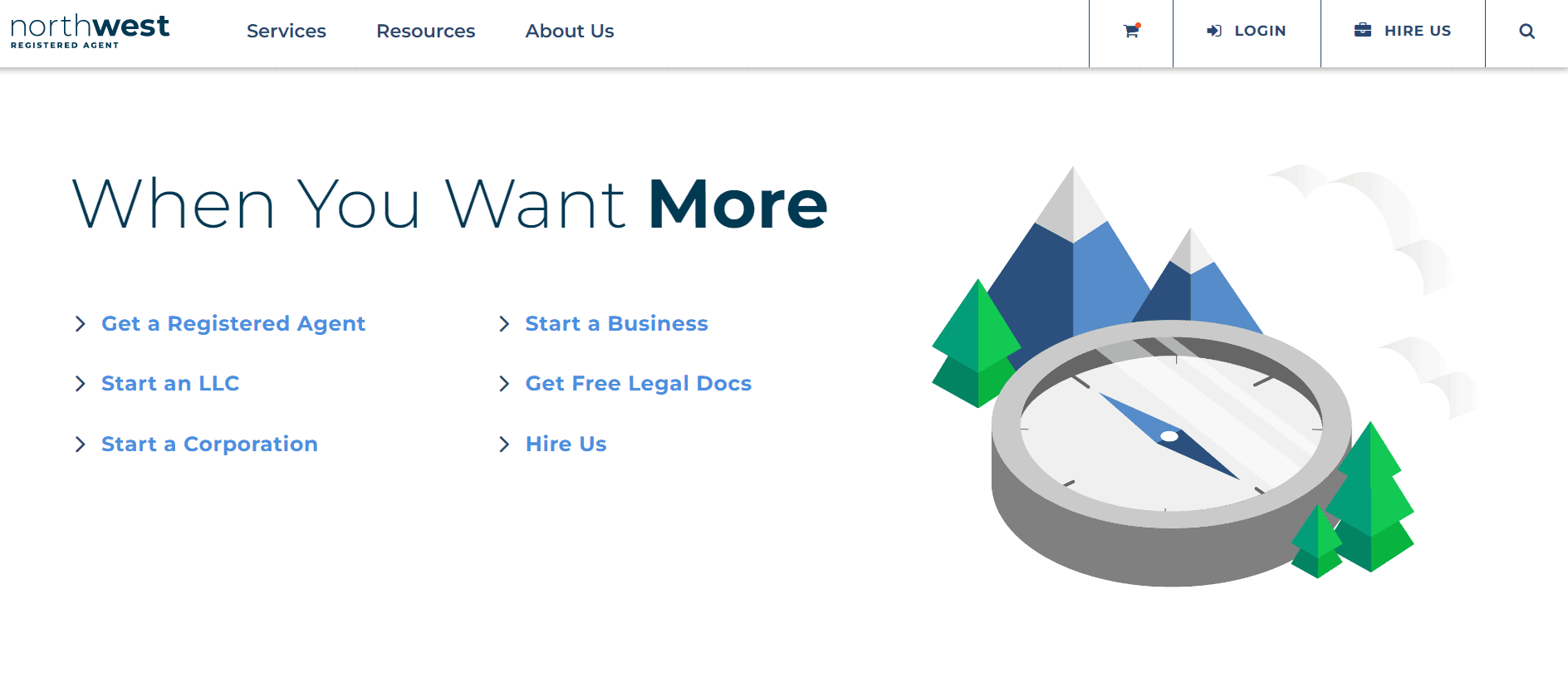 Our next recommendation is a registered agent service that is slightly more affordable than our previous pick – Northwest. Costing just $125 a year, they offer an excellent service that includes pre-filled state forms, annual report reminders, and storing all of your important documents. You will also receive free mail forwarding and lifetime support from their expert Corporate Guides.
Once you appoint Northwest as your registered agent, you will be given a digital account where you can access all your important business documents. If you need any help setting up your LLC, they also provide LLC formation services.
Customers highlight the knowledgeable staff who are ready to answer any question you might have coming their way, the fast email responses, as well as the easy setup process.
3. Harbor Compliance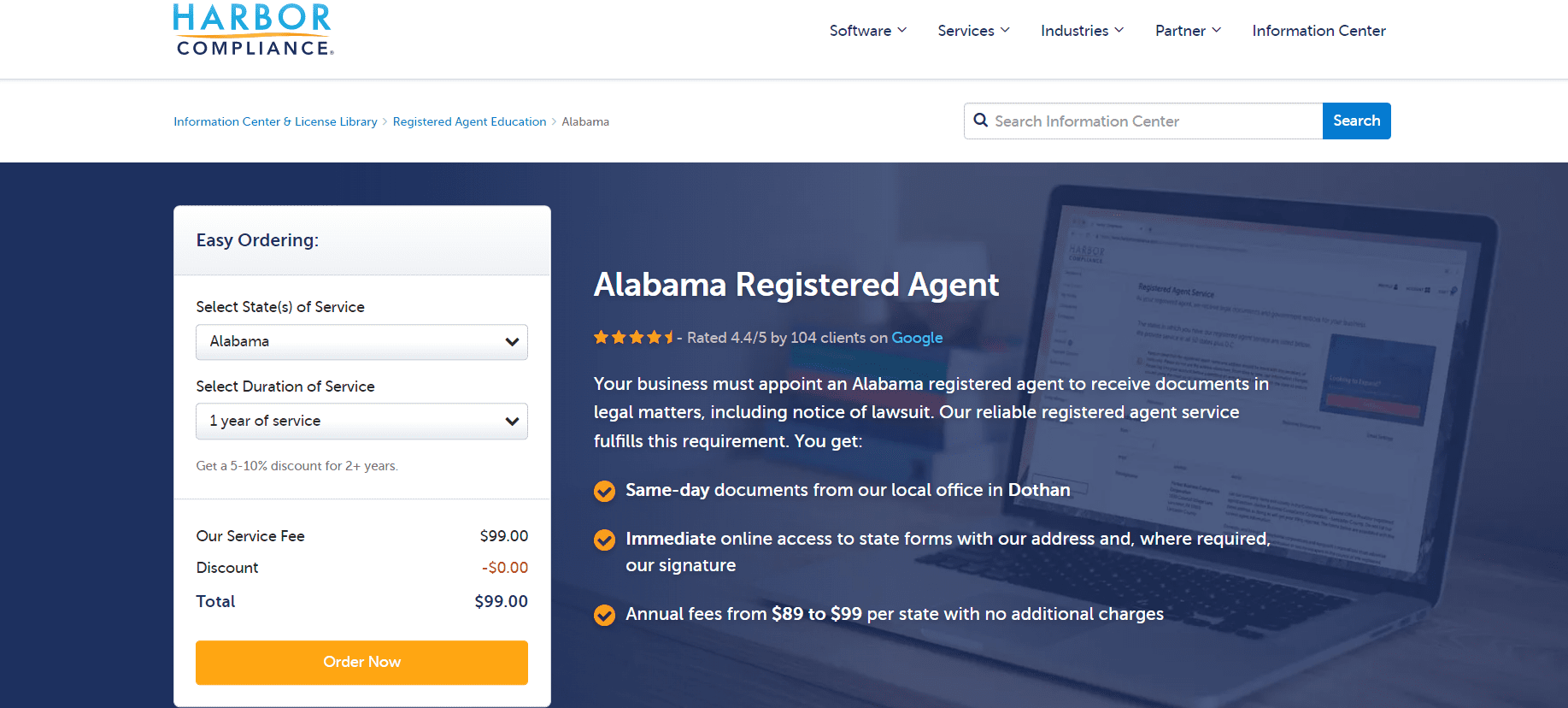 Another outstanding registered agent service that provides a top-notch service for their clients is Harbor Compliance. What we love about Harbor Compliance is how affordable they are without any compromise on the quality – their yearly fees cost from $89 to $99, without any additional charges. If you decide to purchase their services for multiple years, you will be given a 10% discount.
When you choose Harbor Compliance as your registered agent, you will receive immediate access to their address. You will receive all the state forms pre-filled and signed. There are many helpful features in the package, such as customizable notifications and annual report notices. In addition, you will also receive annual report notifications that help you submit your annual reports on time.
They ensure that you receive all your important documents in a timely manner, theyoffer same-day document access. You will be notified via email for most documents, however, they always call the primary contact in case of a lawsuit or a more serious and urgent matter.
4. Incfile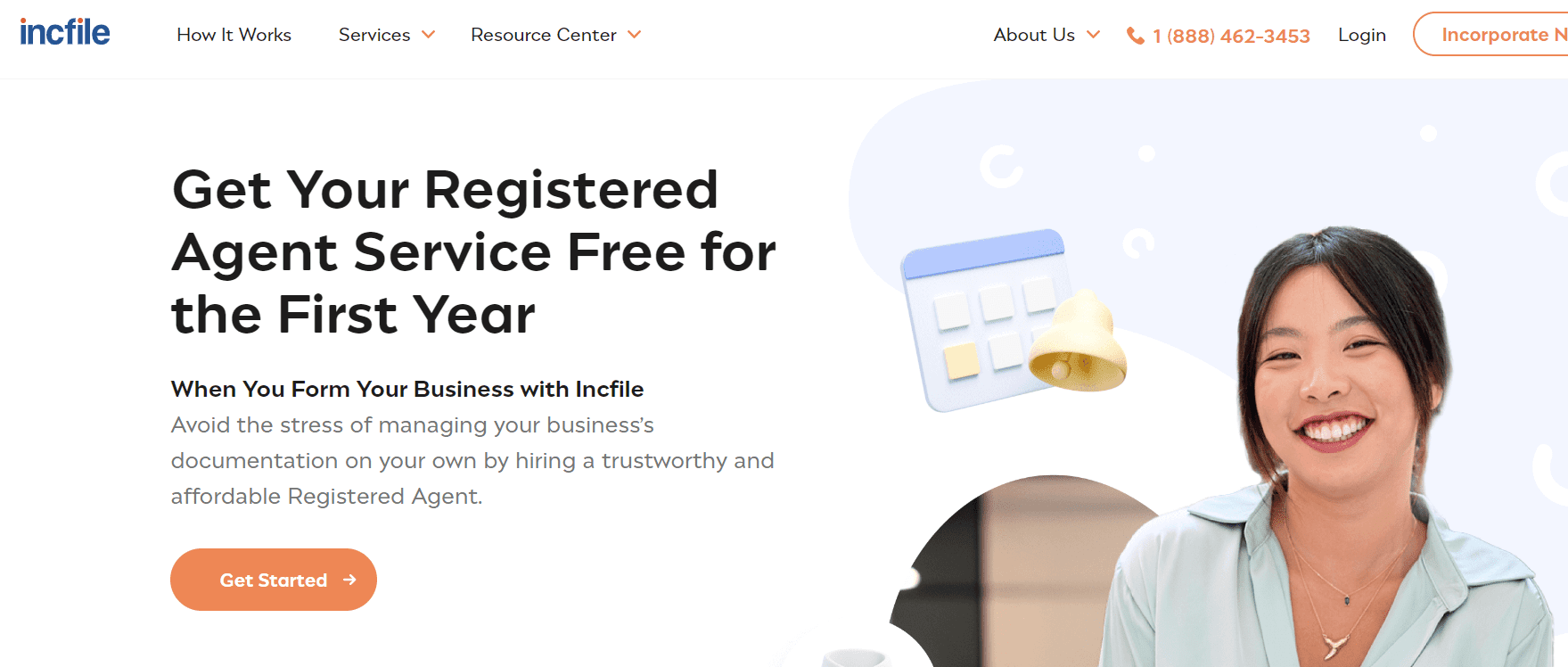 Incfile is one of the most popular registered agent services available, used by over 800,000 happy customers. They offer a myriad of services, such as LLC formation, foreign qualification, and tax consultations. With their service, you will receive a complimentary LLC or other business formation service with your first year.
Their registered agent services cost $119 per year – a pretty reasonable price considering what you're getting in return. You will receive automatic mail forwarding, tailored notifications whenever you receive a document, and a personalized dashboard. Customers love how swiftly they hand over the documents to their clients, how efficient their employees are, and how they never fail to remind their clients of any important deadlines.
Overall, it's a wonderful option if you're just starting your LLC or any other business and you want to hire a registered agent service that's responsive and affordable.
5. Rocket Lawyer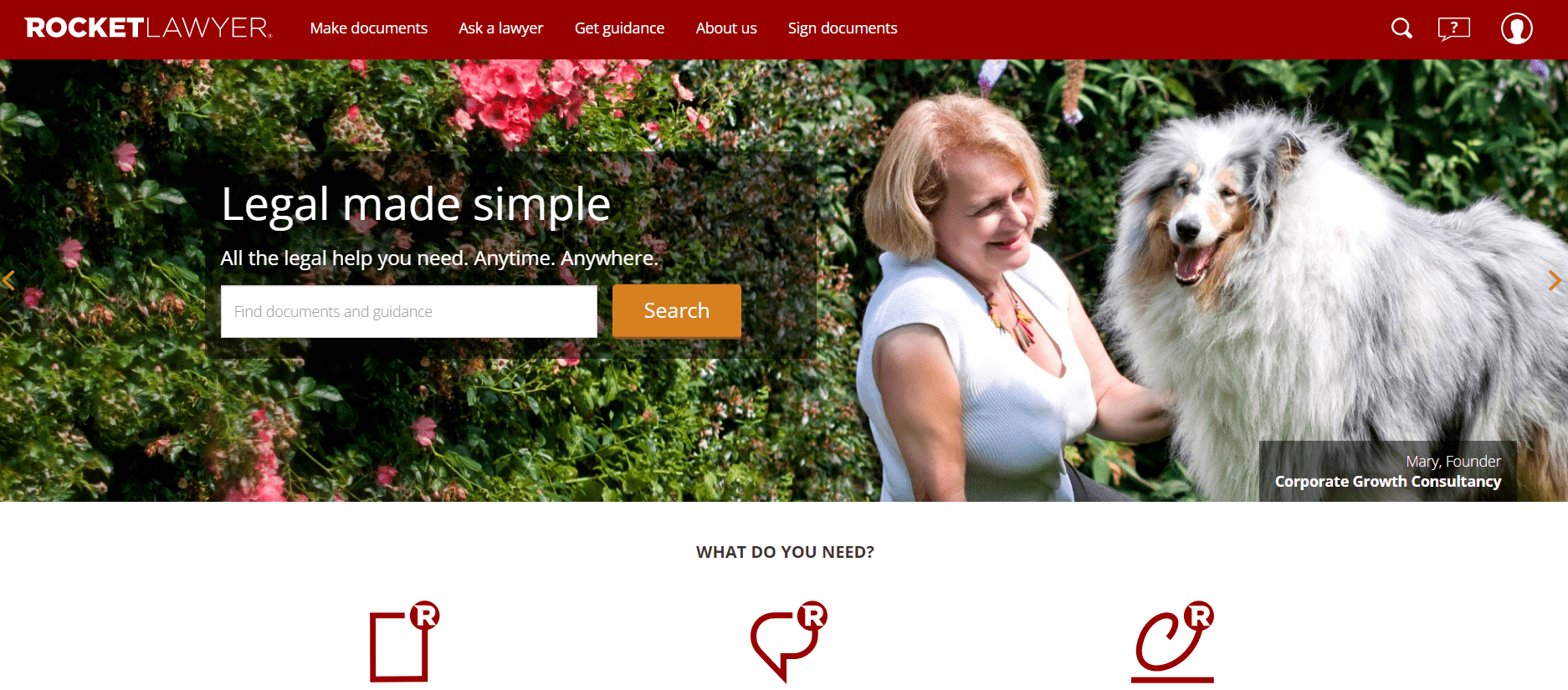 With registered agents available in all 50 states and thousands of happy customers, Rocket Lawyer is a widely used registered agent service that offers incredible legal advice. Whether you want to consult a lawyer, find a document, or sign a document, they are here to provide high-quality services at a reasonable price.
Their annual membership costs $149 and you will receive a free 7 day trial. If you're not satisfied with their services, they offer a 100% money-back guarantee and you will be instantly refunded.
There are many reasons why this registered agent service is so popular among entrepreneurs apart from their exceptional legal advice. They will keep all your documents organized and pay attention to every important notice or deadline. When they receive a document on your behalf, you will receive an email containing the scanned document, so you never miss out on any important correspondence.
What customers really appreciate about their services is how personalized their approach is. Their customer support is excellent, so you can rest assured knowing you will always be able to reach a member of their team regardless of what you need.
6. Legal Zoom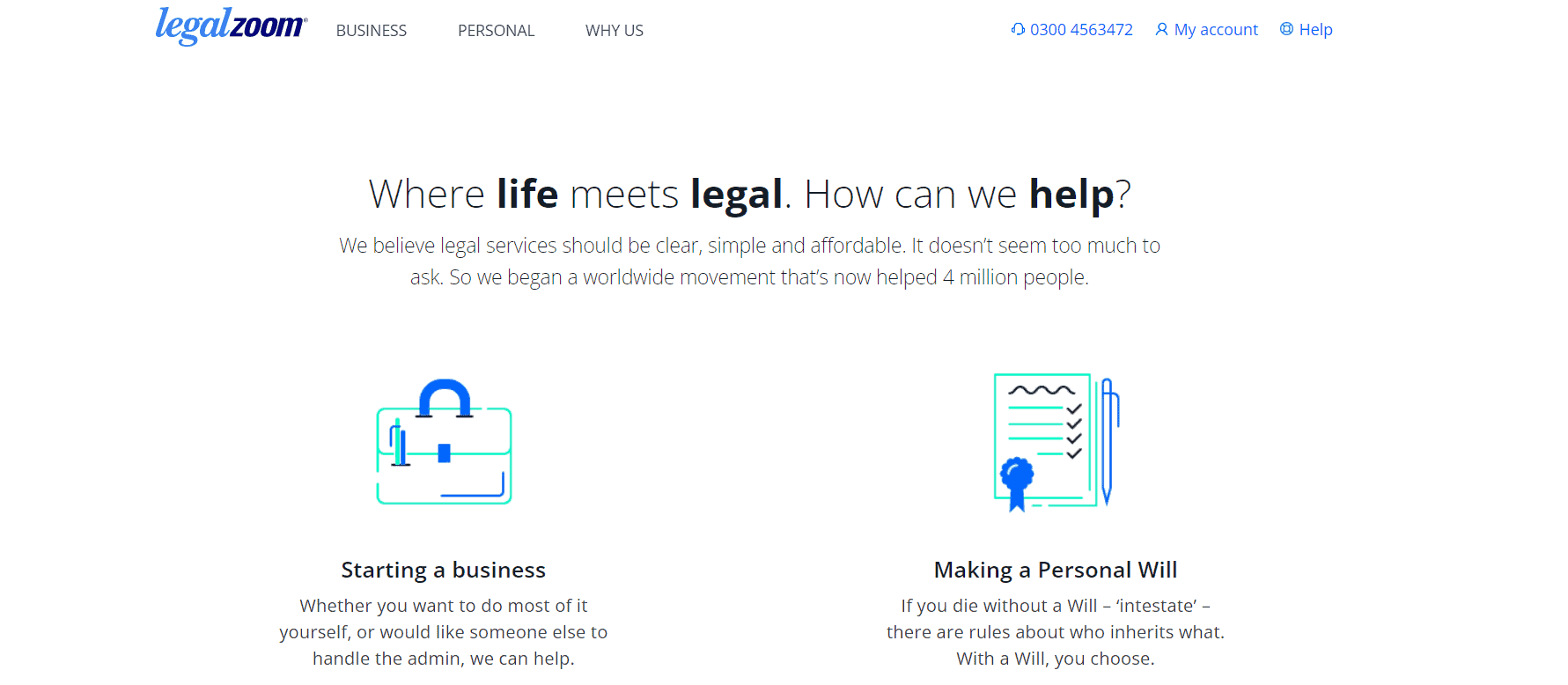 Another amazing option for a registered agent service is Legal Zoom. With over 20 years of service and millions of satisfied customers, you will be getting a mix of legal expertise and indispensable experience. They offer various subscription options – the monthly plan costs $23 a month and you get the first month for free. Their yearly plan will cost you $165, and it also comes with a complimentary month.
With every plan, you will receive digital mail forwarding, a physical address you can use instead of your own to ensure maximum privacy, and incredible customer support.
On top of providing an amazing registered agent service, they also offer expert legal advice and services related to insurance, trademarking, and company dissolution.
7. InCorp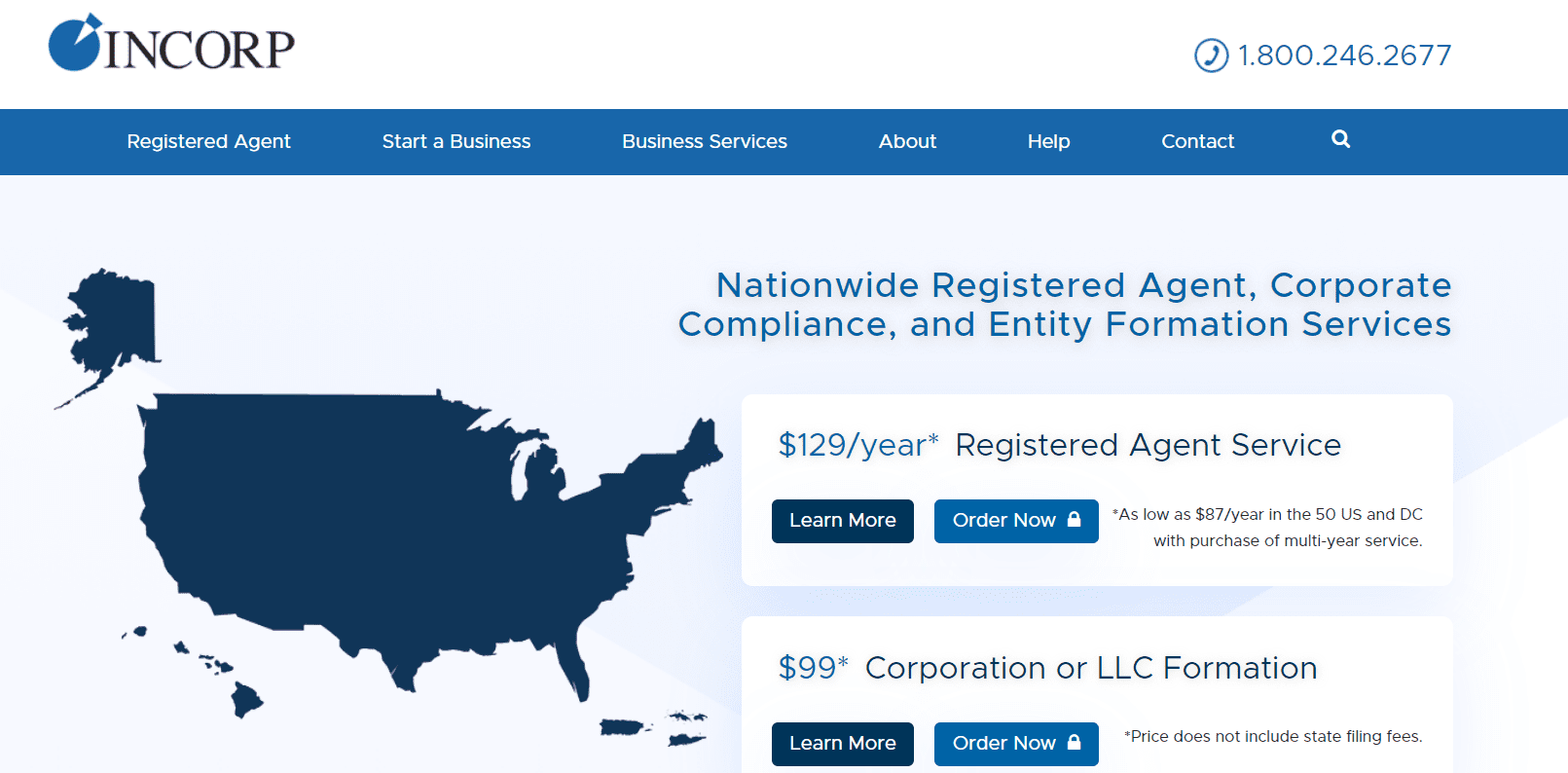 One of the most affordable registered agent services on this list is Incorp. First established in 1998, they have years of experience and thousands of happy customers, so you and your business will be in good hands.
They offer various plans – one year of their registered agent services will cost you $129. If you purchase a multi-year plan, you can get access to their services for as low as $87 a year.
You will receive all notifications for your documents in real-time, so you won't have to worry about failing to respond to any important documents. In addition, they have a user-friendly website that's easy and intuitive to use.
Apart from offering registered agent services, they provide formation and compliance services for your business.
How to Choose a Registered Agent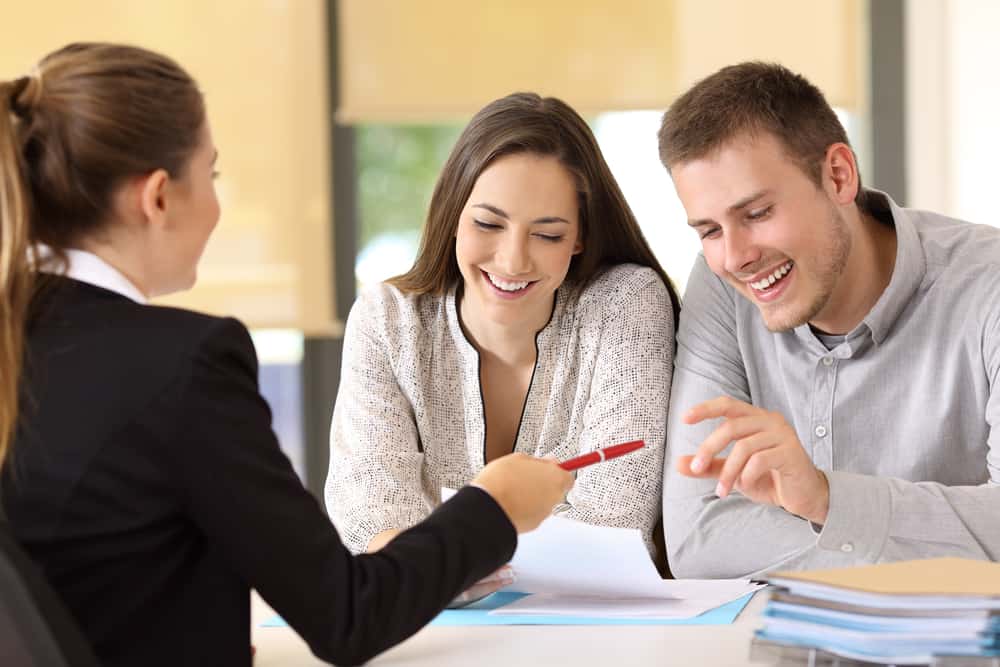 Now that we shared with you our top recommendations for picking a registered agent service, it's time to give you some tips on how to evaluate whether a registered agent service is right for your business.
Pricing
The first thing to consider is how much they charge for the services they offer. Take a look at any of their bundles to see if you can get a good deal. It's important to consider how many services you will receive in return for your subscription – sometimes, it's worthwhile to pay a higher fee if it means receiving many different services that will help your business in return. Examine all the features included in the price and evaluate if they would be a help to your business.
Reviews
One of the best ways to learn whether a service is worth hiring is by looking at the reviews. How have the previous customers rated their services? Are there many vehement reviews that give a lower score than you expected? If so, how does the service respond to those? Consider both the glowing and the negative reviews to get a good picture of how they operate.
Customer Support
A business is nothing without amazing customer support. Consider what other customers say regarding the response time of the customer support team, and how knowledgeable, patient, and friendly they are to determine if the service would be a good match for your business.
Can I Designate Myself to be a Registered Agent of my Own Company?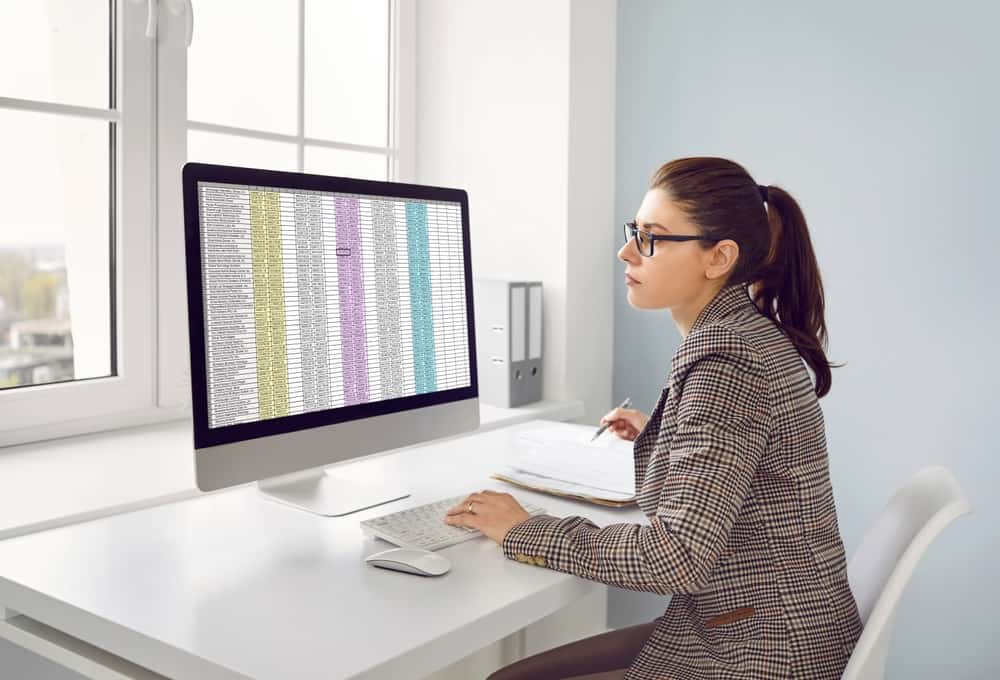 Designating yourself or a fellow member of your company as a registered agent might sound like a good idea initially – it helps you save money on an annual basis and you are more likely to trust a coworker with your important documents. However, it does come with a few strings attached.
For instance, one of the main reasons why companies hire registered agents is because they can't always be available to receive those important documents due to travel, work, or any other obligations. If you decide to hire yourself as a registered agent, then you will have to be present at the physical address you've provided during normal business hours. This will greatly affect your flexibility and hinder your ability to work outside of your address or do any business-related travel.
In addition, if you provide the physical address of your business as the primary address for receiving notices and claims, it can put you in compromising situations with your customers or clients. If your business gets sued or receives a lawsuit, you would be served at your business. Hiring a registered agent service allows you to remain discreet so you won't be put in those kinds of situations.  
Do I Have to Hire a Registered Agent for My Business?
Many entrepreneurs want to know what would happen if they decide not to hire a registered agent for their business.
When you're first forming your LLC or another type of business, hiring a registered agent is a mandatory step in the formation process. If, at any point, you decide to change your registered agent, you will need to file a form where you state this change.
Not having a registered agent in a state where it's mandatory could get you in serious legal trouble and you might face some precautions, so ensure that you comply with the law in the state where your business is located at all times.
FAQs
How Much Does a Registered Agent Cost?
The price of registered agent services varies depending on several factors. However, the average price is around $120 a year. There are many registered agent services that offer bundles, allowing you to save some money on multi-year plans.
Should I Hire a Registered Agent Service?
In most states, registered agent services are mandatory if you want to form a business. If you're in a state where it's an optional step, consider some of the pros that come with hiring a registered agent service, such as more privacy, more time to dedicate to the business, and less junk mail. Weigh out the cost and the benefits you will receive in return to decide if hiring a registered agent would be right for you.
What Does a Registered Agent Do?
The job of a registered agent is to receive important legal documents on your behalf. These documents can be legal, tax-related, or they can come from the state. After receiving the documents, they scan them and forward them to you either online or via physical mail.
A Word of Farewell
We hope our article helped you find a registered agent service that works for you.
Our article contains a varied selection of registered agent services that will hopefully cater to every need and goal. Many of the agents included offer additional services regarding the formation and operation of a business, so check out all the bundles to secure yourself the best deal.