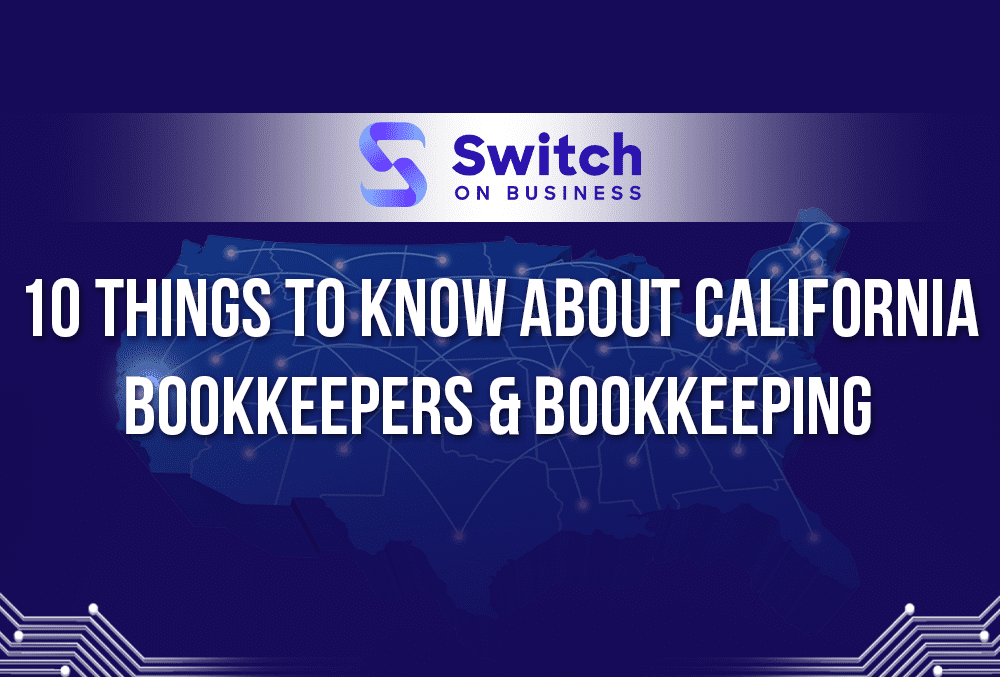 Having a reliable bookkeeper on staff can significantly improve the efficiency with which you handle your company's money. Let's go through 10 things to know about California bookkeepers and bookkeeping to help you find the most qualified bookkeeping professionals in this state.
1. How Much Do California Bookkeepers Cost?
A California bookkeeper costs anywhere between $16 and $36 per hour. Many factors determine the bookkeepers' cost, such as their skills and career path.
You can find freelance California bookkeepers on Upwork, charging anywhere from $35 to $159 per hour.
Acquiring a bookkeeping solution from California bookkeeping companies is also an option. According to clutch.co, here are some bookkeeping firms located in California at an hourly cost ranging from $25 to $200:
2. What Are Typical Bookkeeper Hourly Rates in California?
As in all states, bookkeepers' hourly fees in California range as follows:
According to the most recent update by the U.S. Department of Labor and Statistics as of May 2021, the following hourly rates were in effect in California:
Entry Level: $15.18 per hour

Mean: $24.56 per hour

Experienced: $36.04 per hour
3. What Is The Average Bookkeeper Salary in California?
If you consider hiring a full-time bookkeeper in California, here is a list of the salary ranges you can anticipate:
Again, the latest data from the U.S. Department of Labor for California, from May 2021, was as follows:
Entry: $31,570.00 per year

Mean: $47,940.00 per year

Experience: $74,970.00 per year
4. What Does a California Bookkeeper Do?
Bookkeepers in California belong under the code 43-3031, Bookkeeping, Accounting, and Auditing Clerks of the Standard Occupational Classification (SOC).
A bookkeeper's scope of responsibilities includes doing basic math, filling government papers, gathering and verifying data, and being organized. Other responsibilities include:
Analyzing and reporting numerical data 

Creating full financial records

Payroll

Verifying the correctness of the transaction posts made by other employees

Using computer and bookkeeping software

Keeping the records transparent

Receiving and keeping track of all forms of payment

Reporting if there is any inconsistency
You can read the full list of responsibilities at the following link to Bookkeepers Job Duties.
5. How To Become A Bookkeeper in California 
If you are interested in a career as a bookkeeper in California, you are required to have at least high school education, as stated by the Bureau of Labor Statistics (BLS). However, the majority of companies will give you preference if you have completed some school at the postsecondary level or have a correlate degree in business, accounting, or a related profession.
In order to improve their work and advancement opportunities, some bookkeepers choose to further their education by enrolling in bookkeeping programmes, obtaining bookkeeping certificates, or obtaining bachelor's degrees.
You can upgrade your bookkeeping skills by becoming a Certified Bookkeeper (CB) through the American Institute of Professional Bookkeepers (AIPB). 
6. Do You Need To Be Certified or Licensed To Be An California Bookkeeper?
You don't have to be licensed or certified to work as a bookkeeper in California. You do need a high school diploma, though, as mentioned above. It's encouraged to take some bookkeeping classes to improve your skills, but it's not mandatory.
Because the educational requirements are not very stringent, many firms will provide you with training while working, so you can become familiar with several computer programmes and practices in the bookkeeping industry. 
7. Can I Take Any Bookkeeping Classes in California?
Let's list the top bookkeeping classes and courses in the state of California.
According to Nobledesktop, the best bookkeeping programs in California are the following:
ONLC's

QuickBooks Desktop Introduction for $695 and QuickBooks Desktop Beyond the Basics for $695.

NYIM's

Intro to Financial Accounting for $325.

Intro to Financial Accounting at

Career Centers

for $325.

New Horizons's

Get Going With QuickBooks for $790 and Keep Going With QuickBooks for $790.

UCLA Extension

has the following four classes: Accounting for Non-Accountants for $765, Principles of Financial Accounting for $765, Financial Statement Analysis for $765, and Accounting Certificate for $8,345.

Certstaffix Training has the following three classes: QuickBooks Desktop Edition: Basic for $435, QuickBooks Online Edition: Basic for $450, and QuickBooks Desktop Edition: Advanced for $435.

Quickbooks Training at

AcademyX

for $795.

QuickBooks Training: Introduction & Intermediate at

Sonic Training

for $595.
8. What Software Can I Use For Bookkeeping in California?
Nowadays, almost every company requires some basic computer and software knowledge or provides training. Bookkeeping software are also very useful for freelance bookkeepers or individuals who like to maintain their own books.
Here are five of the most popular bookkeeping software in California:
I
. Kashoo

Kashoo is an accounting software that you can access online, built specifically for smaller companies. Some of the Kashoo features are sending invoices, managing bank accounts, and paying bills. In addition to being simple to operate, it comes with a very reasonable fee. This software also covers an infinite number of users.
Kashoo has a single plan that costs $324 annually, but they have an offer for new subscriptions that costs only $2 for the first year. Check out the Kashoo website and pricing by clicking here.
I
I
. QuickBooks

QuickBooks, which is made by Intuit, ranks as one of the most commonly used bookkeeping software that is available on the market today. It has an extensive range of options, some of which include data entry, managing receipts, keeping track of income and spending, taking care of invoices, creating general reports, and more.
QuickBooks is compatible with a variety of applications developed by third parties and can be used either online or through a mobile app. It includes customer support with every subscription, and the company maintains a sizable database of online materials that can help you learn the numerous features.
Check out the QuickBooks website by clicking here.
I
I
I
. Wave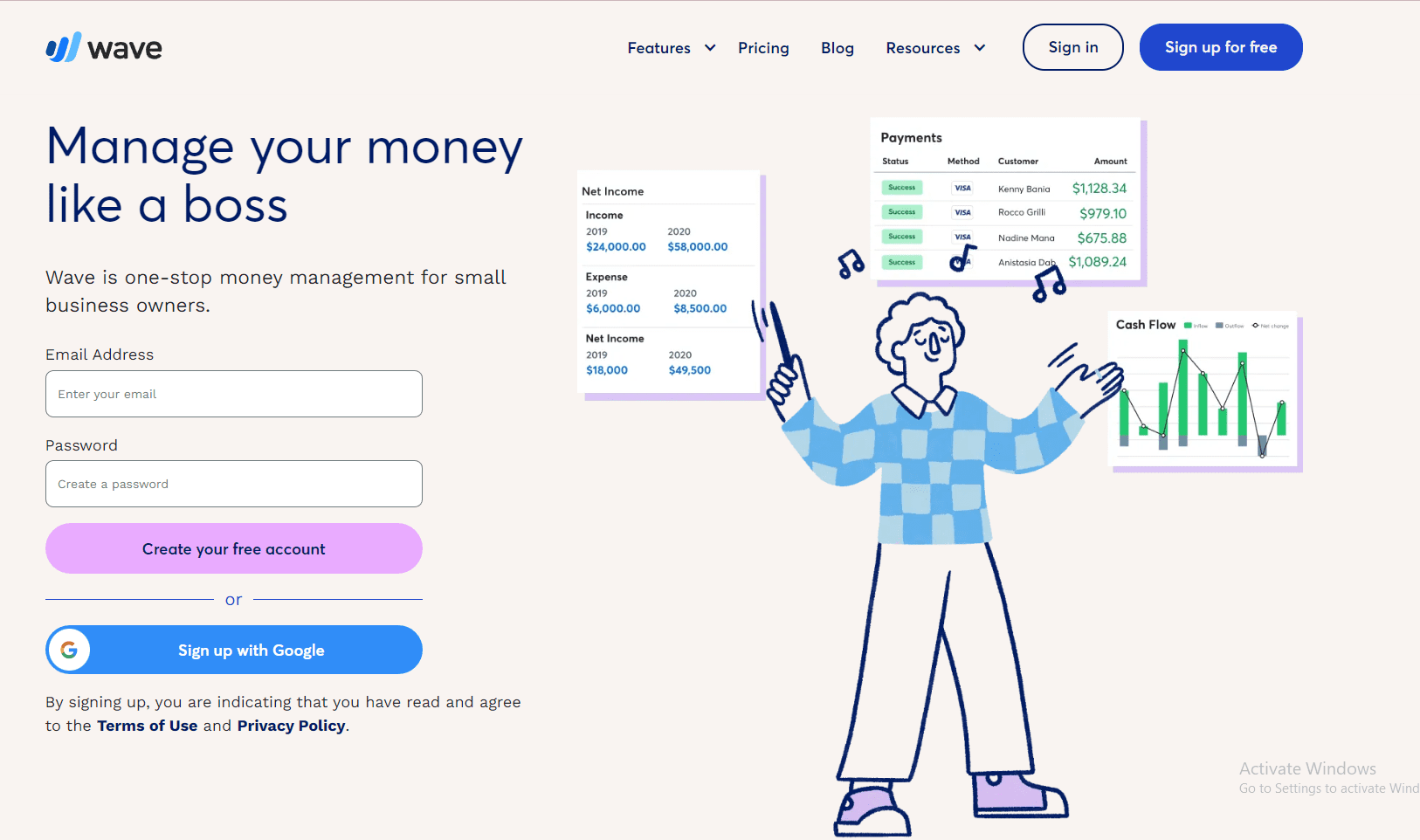 Small businesses and startups can find use in the free plans offered by Wave that meet all requirements for bookkeeping and billing. Wave includes personalized invoicing and automated reminders for overdue payments, and has the capacity to process payments directly from customers. Even if it's free, Wave has fees for processing payments, which are calculated on a per-transaction basis.
Check out the Wave website by clicking here.
IV
. Xero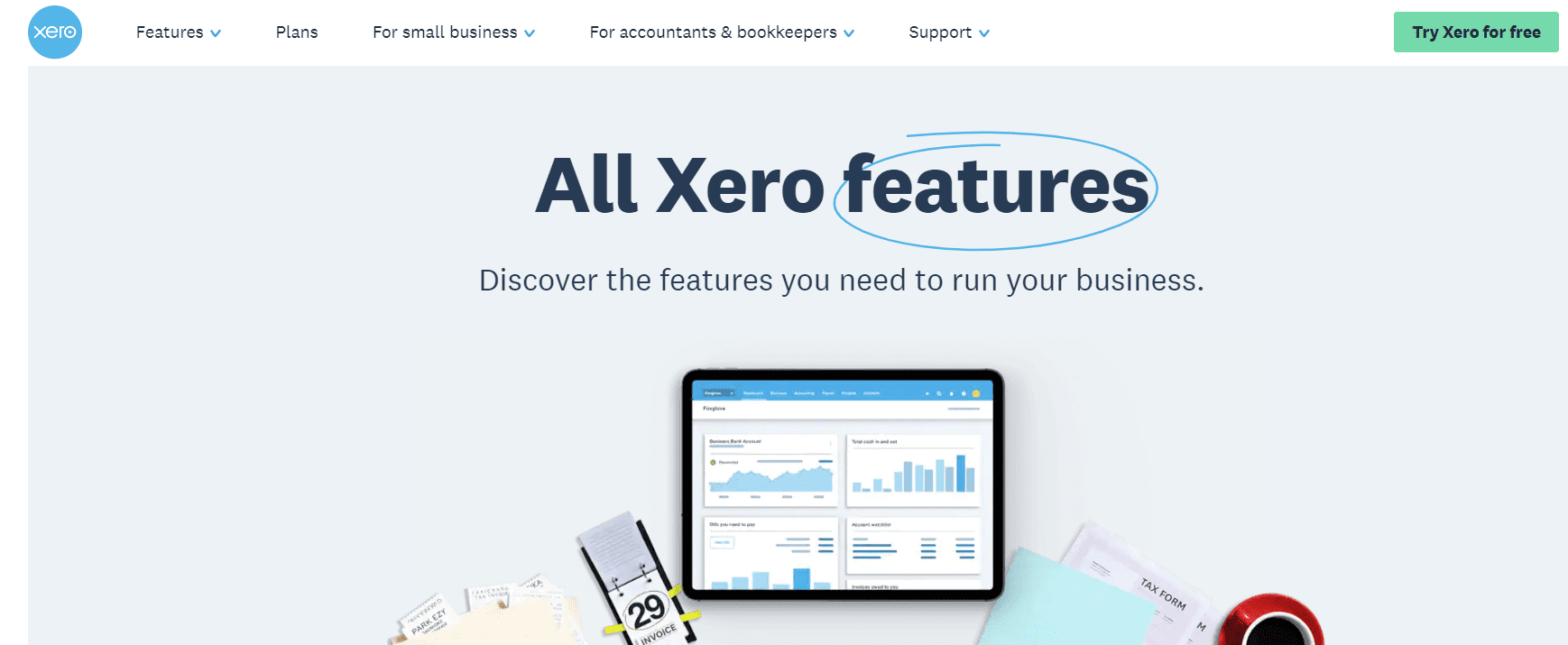 Whether you choose the Growing or the Established plan by Xero, you will have unlimited access to both the invoicing and the bill input features. Even after your company grows, the Growth plan could provide sufficient capability. The Established plan, on the other hand, has more sophisticated features that are not available with very many other systems. These features include the administration of employee expenses, monitoring of projects, and in-depth statistics.
Check out the Xero website by clicking here.
V. Sage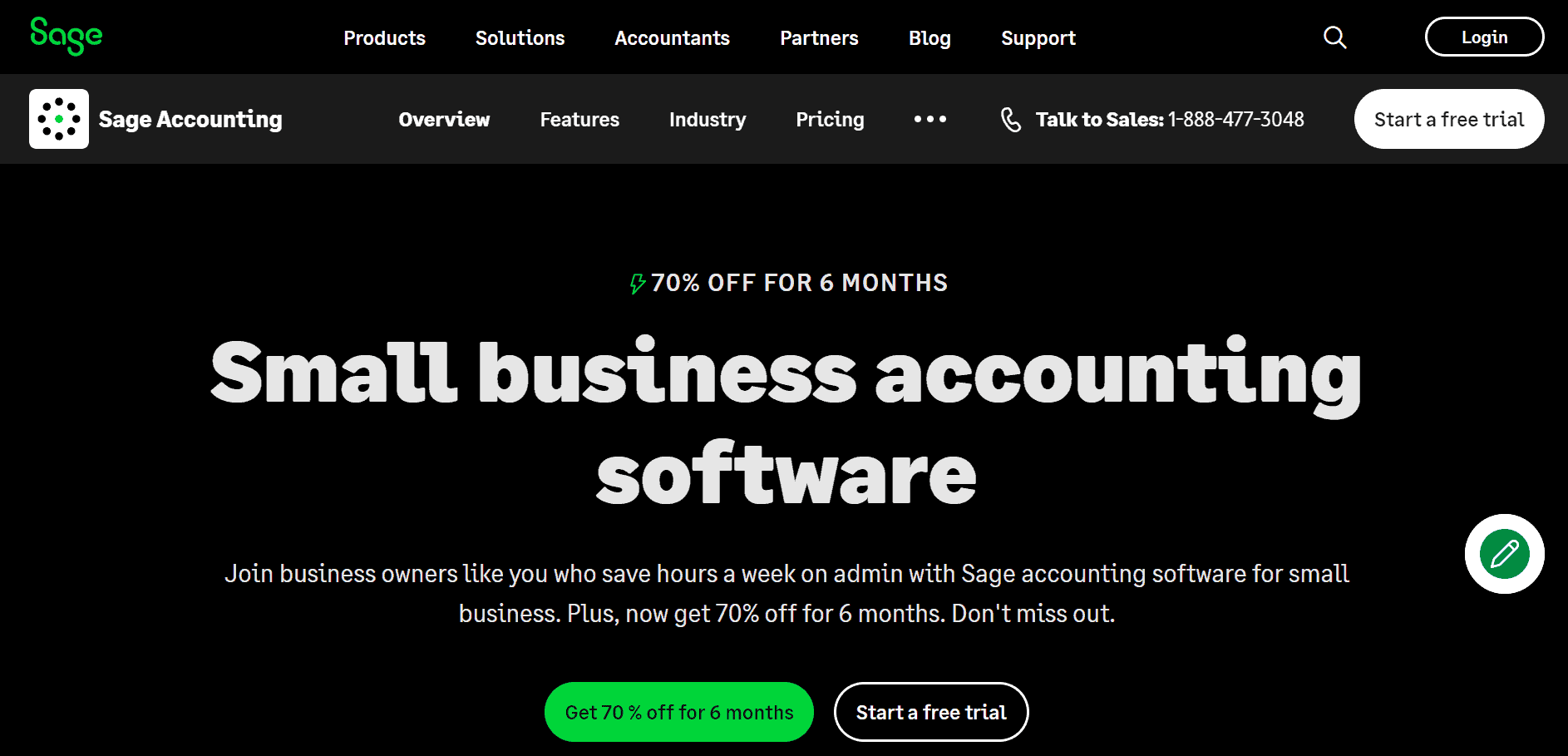 The cloud-based accounting software offers two different plan choices for use by small businesses. The Sage Accounting plan has a low monthly cost of only $25 and allows for an unlimited number of users who can log in from any location. Because it only allows for one user, the Sage Accounting Start package is ideal for sole proprietors and small businesses.
Check out the Sage website by clicking here.
9. How Many Bookkeepers Are There in California?
As of May 2021, the United States Department of Labor Statistics projected that there were 170,580 people working as bookkeepers in the state of California.
10. Where Can I Find The Best California Bookkeepers?
Simply select your city from the list below to see the most highly qualified bookkeepers in California who are located in your neighbourhood: