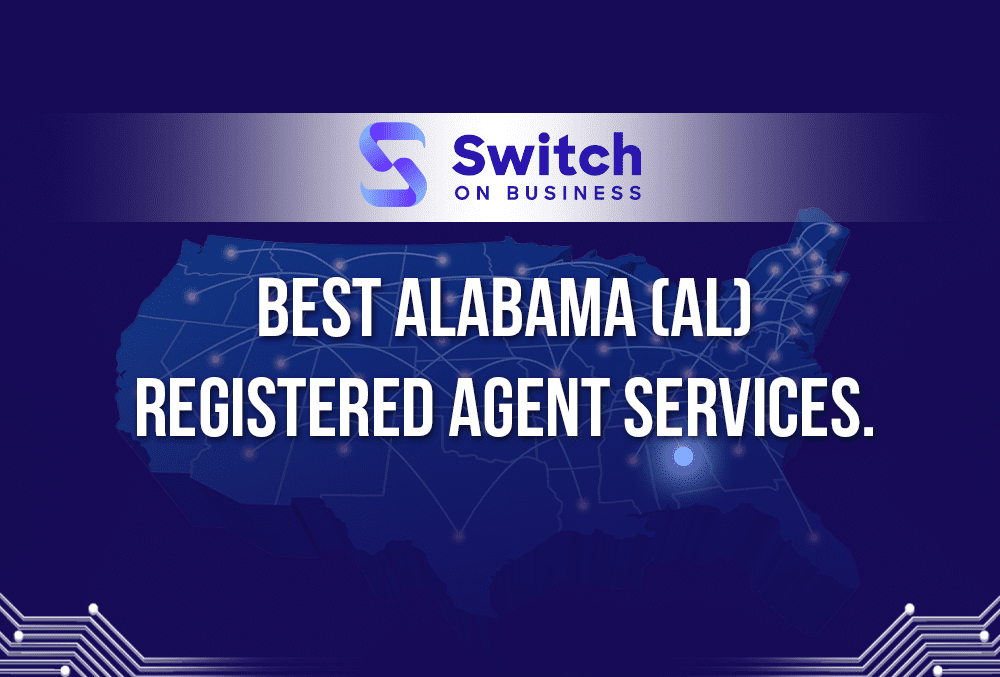 Looking for a registered agent in Alabama? I've looked at 11 of the most popular online options and have included the key things you need to know about each one such cost, office location, years in business and most importantly online reviews.
Below that we'll look at few things to consider when hiring a registered agent in Alabama and requirements that are unique to the state.
Don't want to spent the time reading the whole article? Here are my top 3 picks for the best Alabama registered agent services.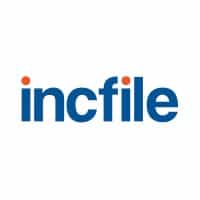 Free For The First Year
$119 / Annually After That
Never Any Hidden Fees or Contracts
Loved by 800,000+ Entrepreneurs
Available in All 50 States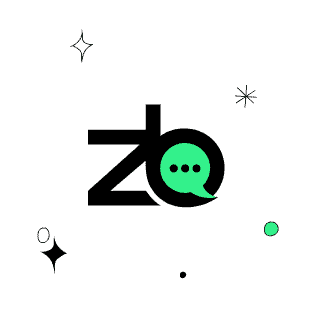 Rated 4.6 out of 5 On Trustpilot
$199 / Year
Only Takes 5 to 10 Minutes To Set-up
100% Accuracy Guarantee
Expert Customer Support

Free First Year If You Use Their $39 formation package
$125 Per Year After
Available in all 50 states
Free mail forwarding
Locally-Scanned Documents
Best Alabama (AL) Registered Agent Services
Company
Cost
Alabama Location
Incfile
Free for the first year
$119 per year after
Not Stated
Zen Business
$199/year
Not Stated
Northwest Registered Agent
$125 / year
Dothan, AL
Harbor Compliance
$99 / year
Dothan, AL
LegalZoom
$299 /year
Not Stated
CorpNet
$149 / year
Not Stated
Rocket Lawyer
Varies
Multiple
Swyft Filings
$149 / year
Not Stated
InCorp
$129 / year
Montgomery, AL
Alabama Registered Agent
$49 / year
Dothan, AL
Business Anywhere
$149 / year
Not Stated
After explaining the role of a registered agent service and going over some of the benefits you can receive by hiring this kind of service, we will review every one of our recommendations, listing their features and strong suits in the process. At the end of our article, you'll find a detailed FAQ section where we cover some important questions.
With all that said, let's get back to the basics and elaborate on the role of registered agents.
What Is a Registered Agent?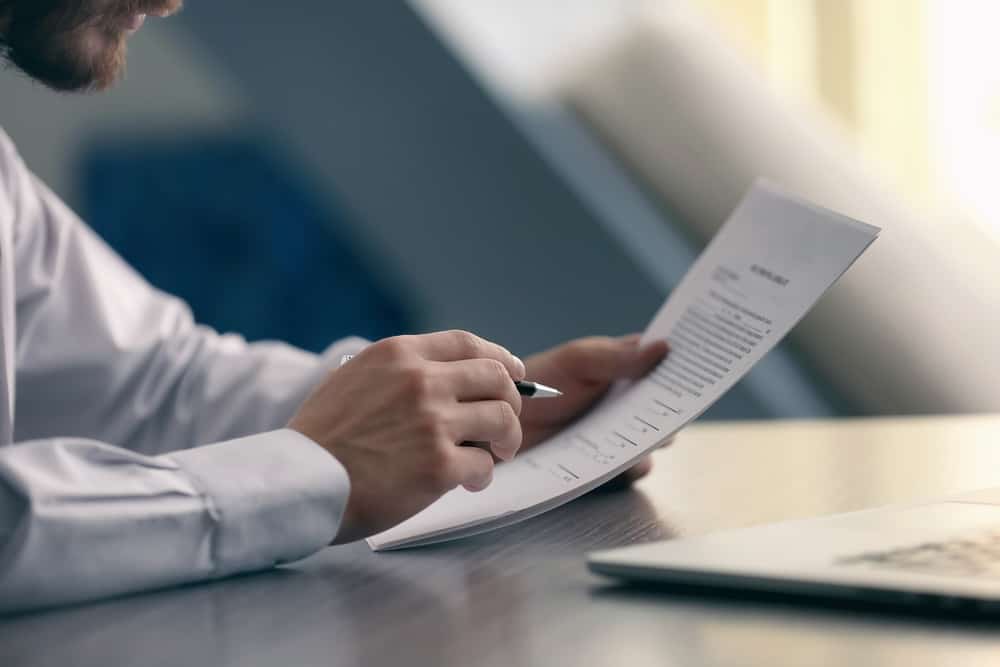 A registered agent is a business entity or an individual whose job is to receive official documents, important correspondence, and notices on behalf of your business. There are a few requirements a registered agent has to meet, such as having a physical address where documents are delivered and being a resident in the state where your business is located.
Does Alabama Require a Registered Agent Service?
The laws and regulations regarding registered agent services vary from state to state. In some states, getting a registered agent is optional, while in others it's an official requirement if you want to form an LLC or a corporation.
When it comes to Alabama, getting a registered agent is required by state law. If you don't comply with this requirement, you risk getting fined and penalized. To avoid this outcome and enjoy all the benefits that come with hiring such a service, it's best to appoint a registered agent service.
Benefits of Hiring a Registered Agent Service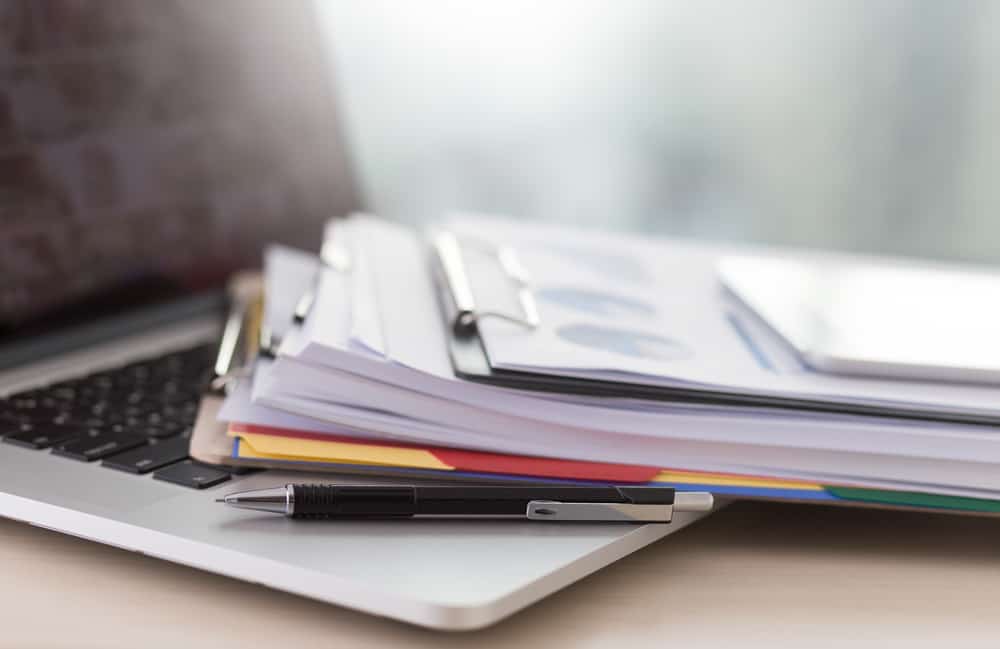 Speaking of benefits, here are some of the perks you can enjoy if you decide to hire a registered agent service.
You Can Do Business in Multiple Different States
One of the main perks of hiring a registered agent service is that it allows you to do business across multiple states. Every state requires you to be registered in it if you want to conduct any type of business, but hiring a registered agent service allows you to circumvent this rule. You can use the physical address of your registered agent in any state you're doing business in without worrying about failing to receive any important information or notices.
More Privacy
If you don't hire a registered agent, you'll have to use your home address as your business's main point of contact. Doing so can backfire in many ways – you risk receiving unsolicited correspondence, junk mail, and your privacy will be threatened. All your personal information will be easy to find online on your Secretary of State's website, and you don't need us to tell you how potentially dangerous that is. By appointing a registered agent service, you can list your agent's address instead of your own and not worry about any of the abovementioned consequences.
Less Paperwork
Having a service handle all your documents and remind you of all your important deadlines means you will be left with less paperwork overall, giving you more time to dedicate to your business.
1.
Northwest Registered Agent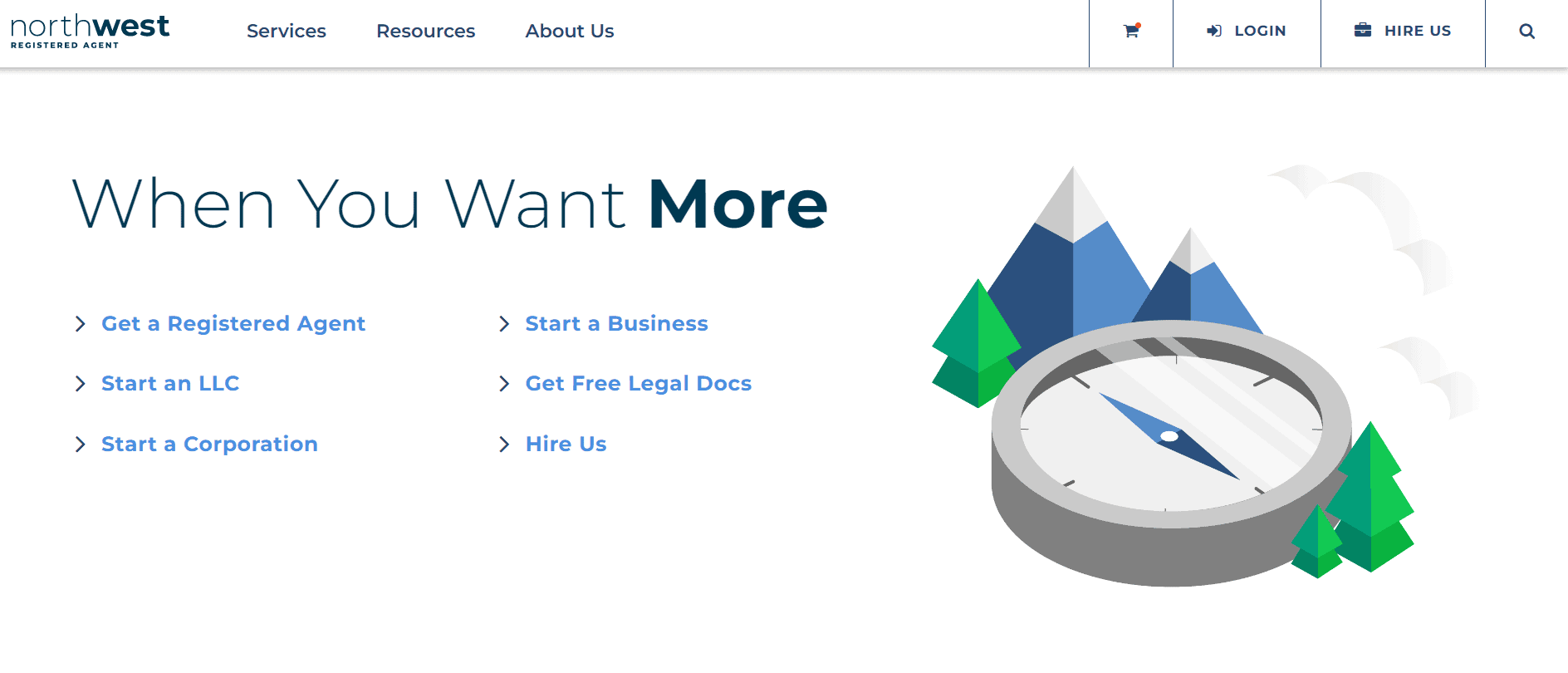 Our top recommendation for a registered agent service in Alabama is Northwest. With thousands of happy customers and glowing reviews, you will be getting excellent service for a reasonable price. Their yearly package costs $125 a year, and it includes biennial report reminders, forms, same-day mail scanning, free address use, and free mail forwarding. In addition, you will receive a 60-day free trial for their Phone Service and lifetime support from their Corporate Guides. You will be able to keep track of all your documents and receive them in due time, which is incredibly important for any business.
Their website is incredibly easy to navigate and customers love just how amazing the user experience is. Your personal data will remain protected at all times, so you don't have to worry about any leaked data.
2.
ZenBusiness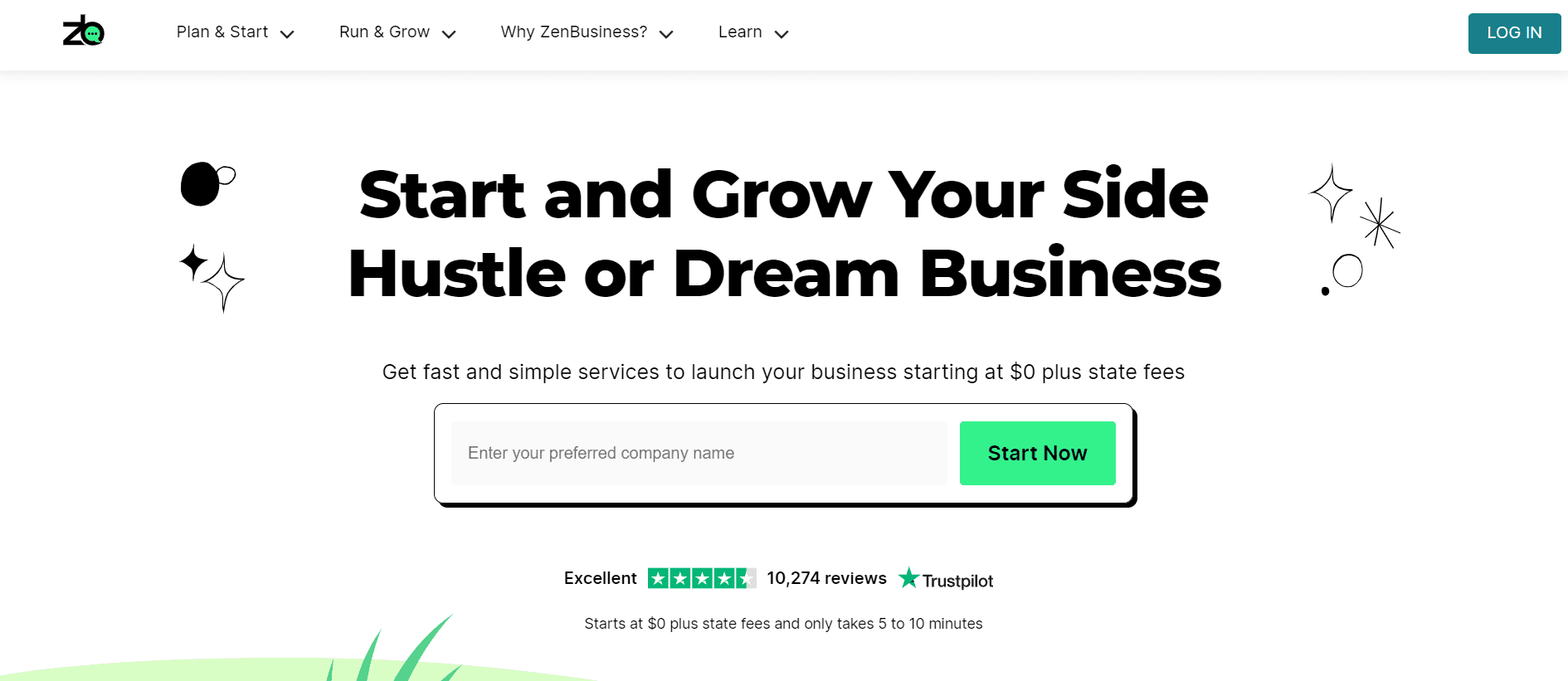 While it's newer than some of the other registered agent services mentioned in our list, ZenBusiness provides exceptional service with affordable pricing. Rated as the #1 service on Forbs, they have many loyal customers.
When you choose ZenBusiness as your registered agent service, you will receive annual filing report reminders, scans and uploads of all your important documents, and notices via email. Their basic package is $99 a year, a relatively affordable price considering all the services you will be getting in return. Customers love how easy the interface is and how responsive the ZenBusiness team is. If you're in need of other services apart from hiring a registered agent, you can make use of their LLC and corporation formation services which are also extremely affordable.
3.
Incfile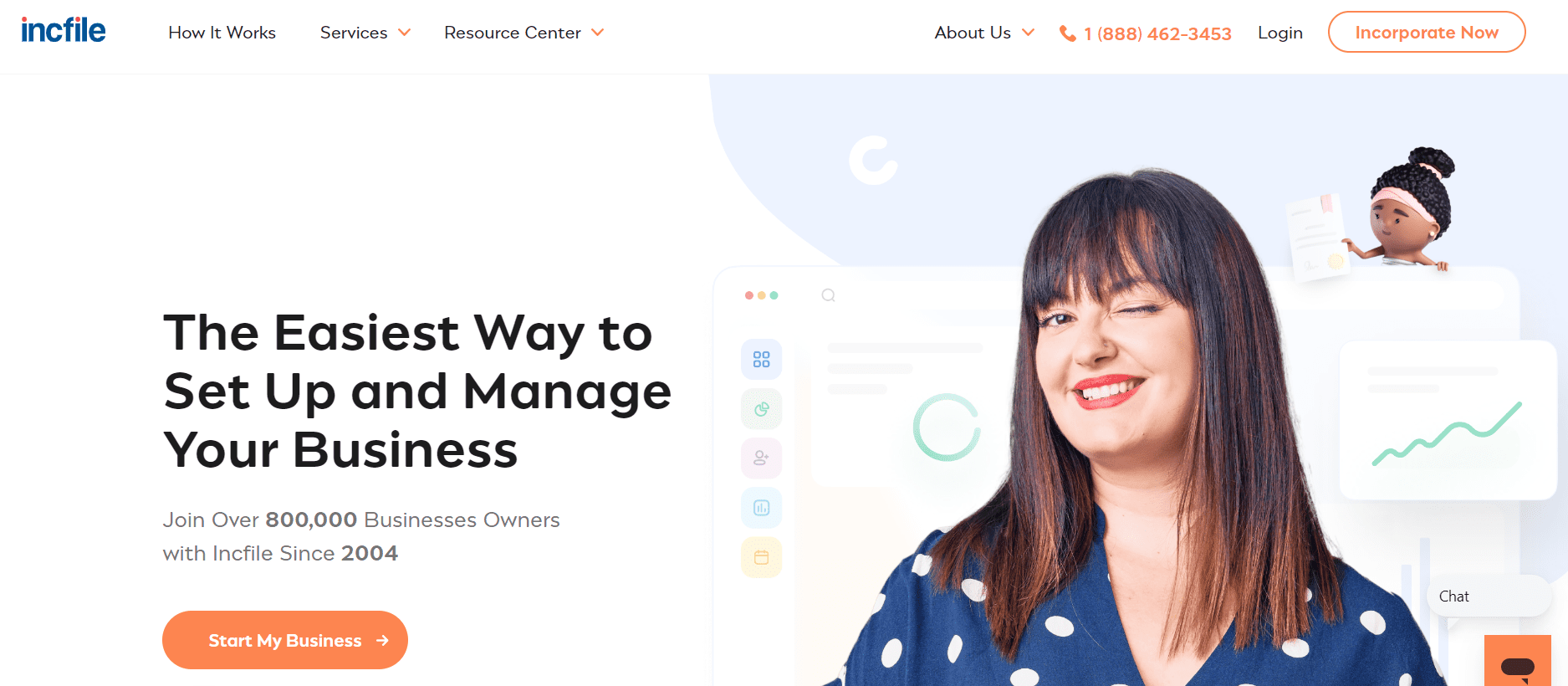 Another Alabama registered agent service we highly recommend is Incfile. Thousands of satisfied customers and exceptional five-star reviews are proof they're one of the best registered agent services you could hire. If you decide to hire Incfile for their formation services, you will receive a free registered agent service for your first year. Otherwise, you will be charged $119 a year for their registered agent services. These include expert handling of all your important documents, automatic mail forwarding, a personalized dashboard, and tailored notifications. They provide everything you need to ensure that you never miss an important document or a deadline.
4.
Alabama Registered Agent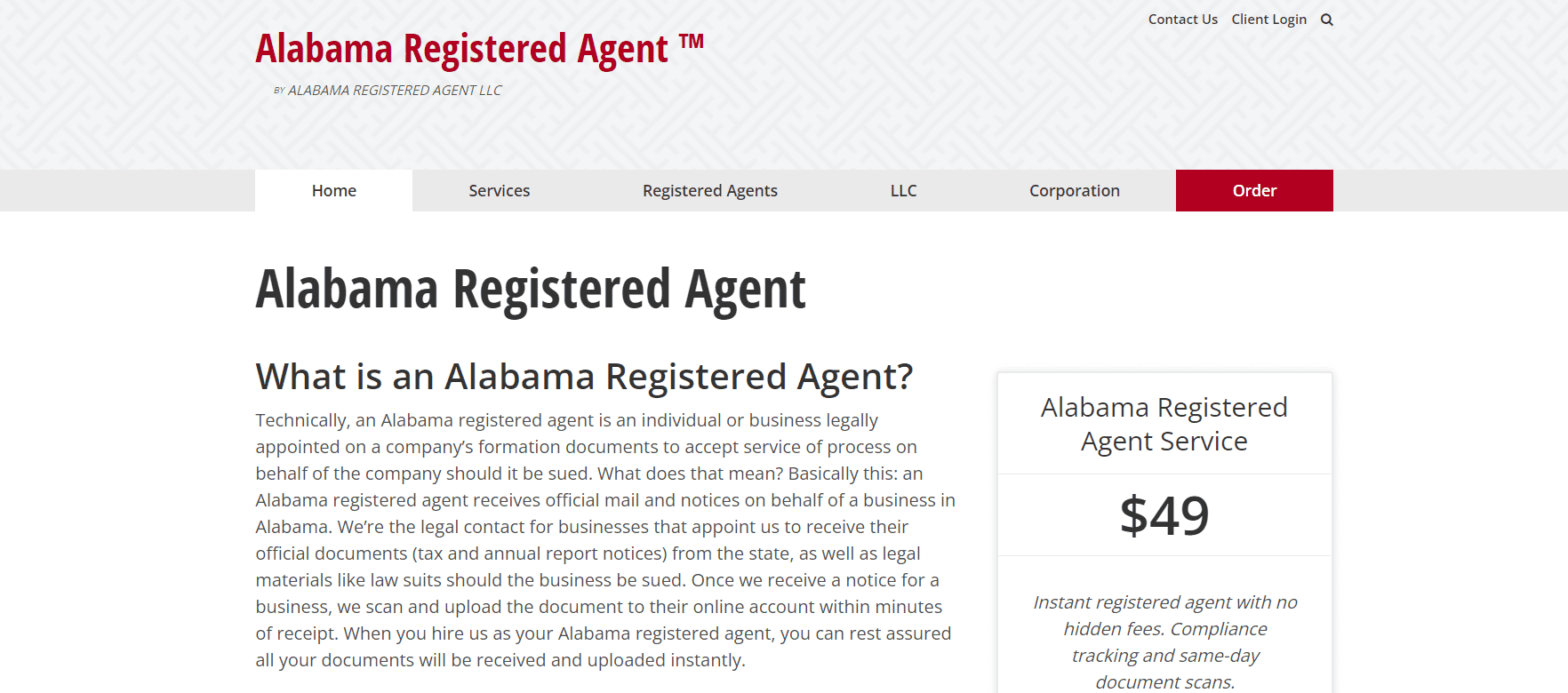 If you're looking for an even more affordable registered agent service, check out the Alabama Registered Agent. Costing only $49 with no hidden fees, they're a great option for small businesses who are just starting out and don't have a huge budget to spare on a registered agent service.
With their service, you will receive a secure online account, annual report reminders, and immediate access to the State of Alabama filing forms. They are renowned for their customer service, so you know your business and your important documents will be in good hands. Apart from a registered agent service, they also offer other services such as LLC formation and corporation services.
5.
LegalZoom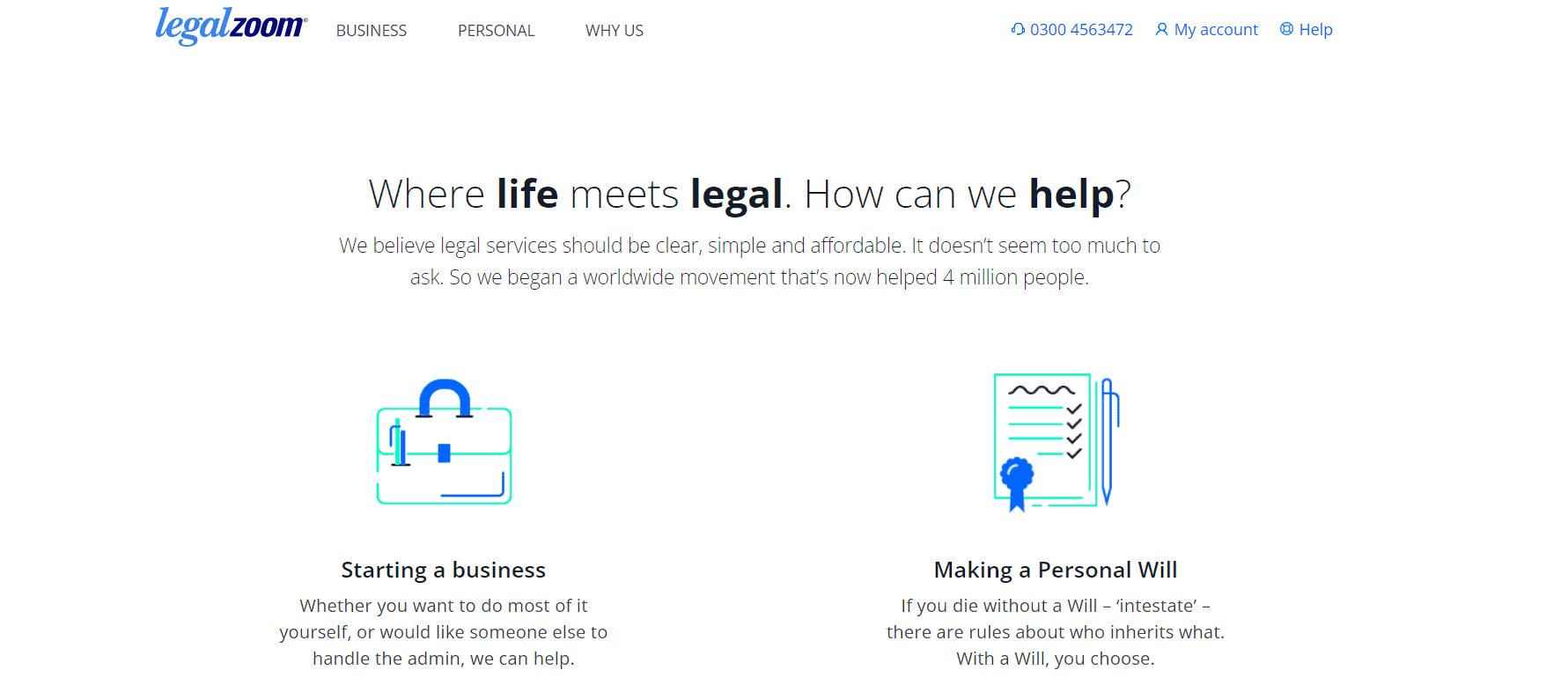 If you've ever researched a registered agent service or any service related to LLC formation, then you've probably come across LegalZoom. Having served millions of customers since the service was formed, they're one of the most accomplished and popular registered agent services across the United States.
One of their main strengths is that they offer outstanding legal services with a team of experts dedicated to their work. Apart from a registered agent service, you can hire them for writing a will, business formation, and even banking. Regardless of what service you ask for, you can rest assured knowing your personal details and your business are handled by an unparalleled team of experts.
With their registered agent service, you will receive amazing benefits like mail forwarding and a prestigious physical address. This service comes with a one month free trial.
The only drawback associated with hiring LegalZoom is their pricing – the registered agent services cost $165 a year, so it's not going to be the most viable option for those who are on a budget.
6.
Harbor Complience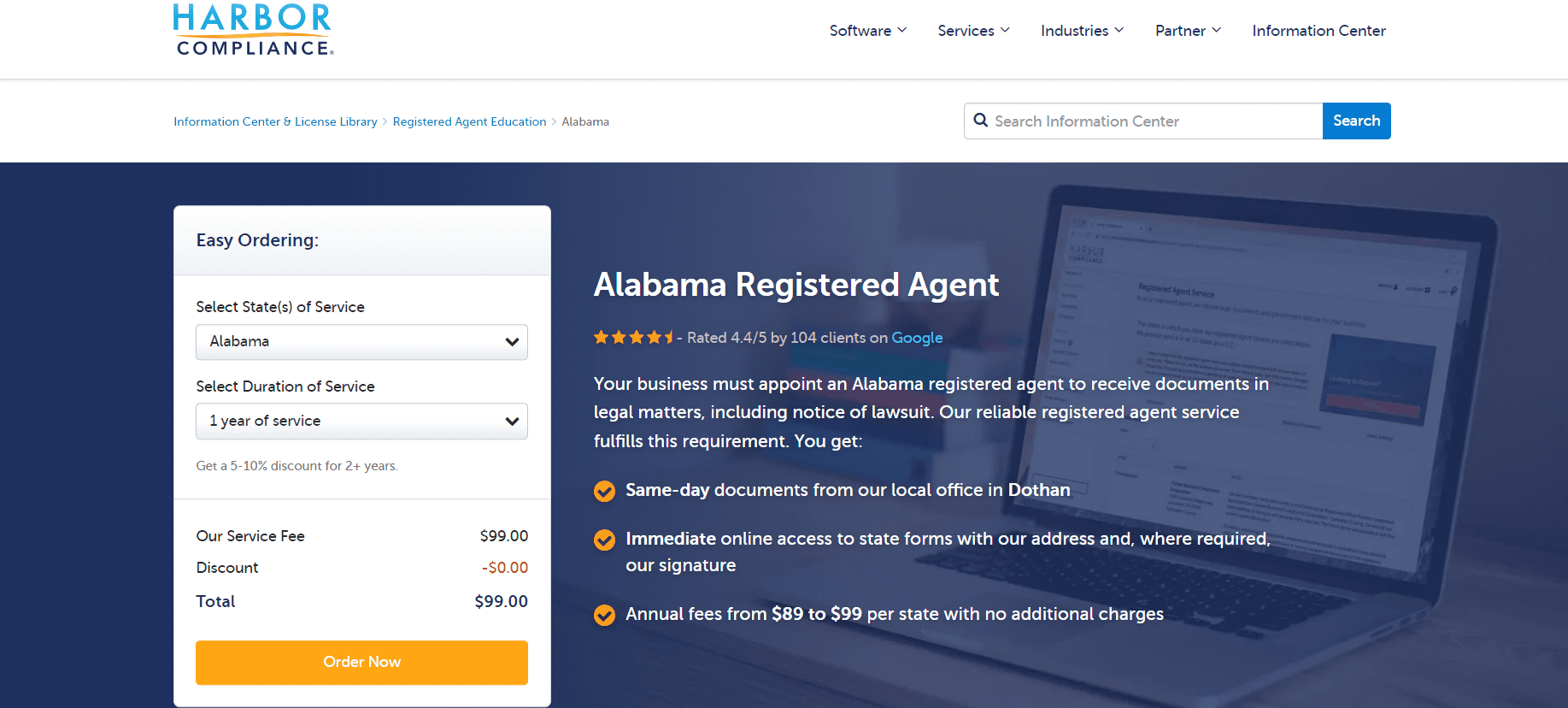 Another incredible option for a registered agent service if you're on a budget is Harbor Complience. Their annual fee is $99 and it includes access to Alabama's state forms, same-day document delivery and scanning, and an account manager. You will receive all important notices in a timely manner, giving you peace of mind. Customers love their easy interface and responsiveness.
Overall, it's a great option if you're trying to cut some of your expenses when you're forming your LLC. While they don't offer a myriad of services like some of our other recommendations, you'll still get all the registered service basics covered for just a fraction of what other services charge.
7.
Rocket Lawyer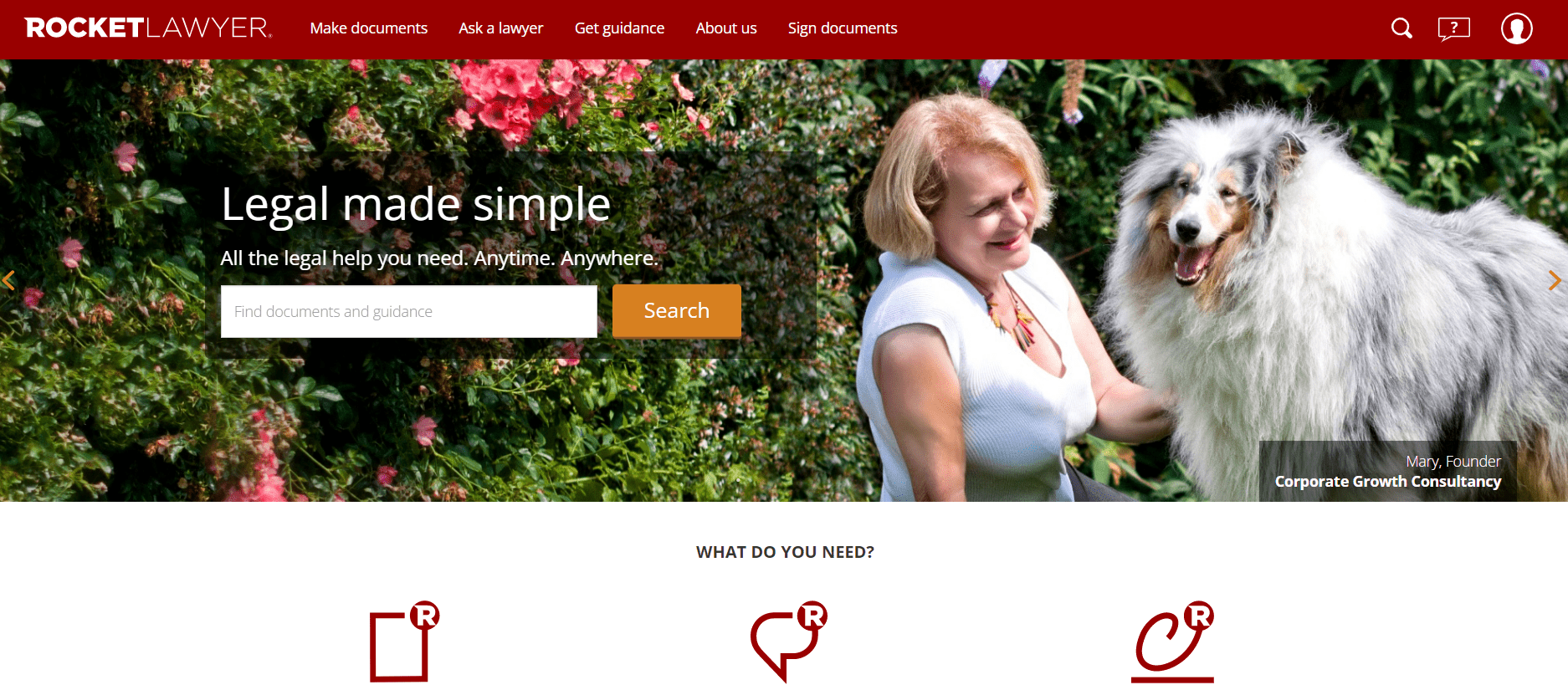 Offering top-notch advice from dedicated and experienced legal experts, Rocket Lawyer is one of the best services you can hire for your business. They've served over 800,000 businesses, so you know you'll be in good hands. A subscription to Rocket Lawyer includes easy document signing, legal advice, and document compilation and binding.
One of our favourite aspects of Rocket Lawyer is that they offer a 100% satisfaction guarantee.
All in all, it's a wonderful option if you need additional help during the formation process of your LLC apart from hiring a registered agent.
8.
Swyft Filings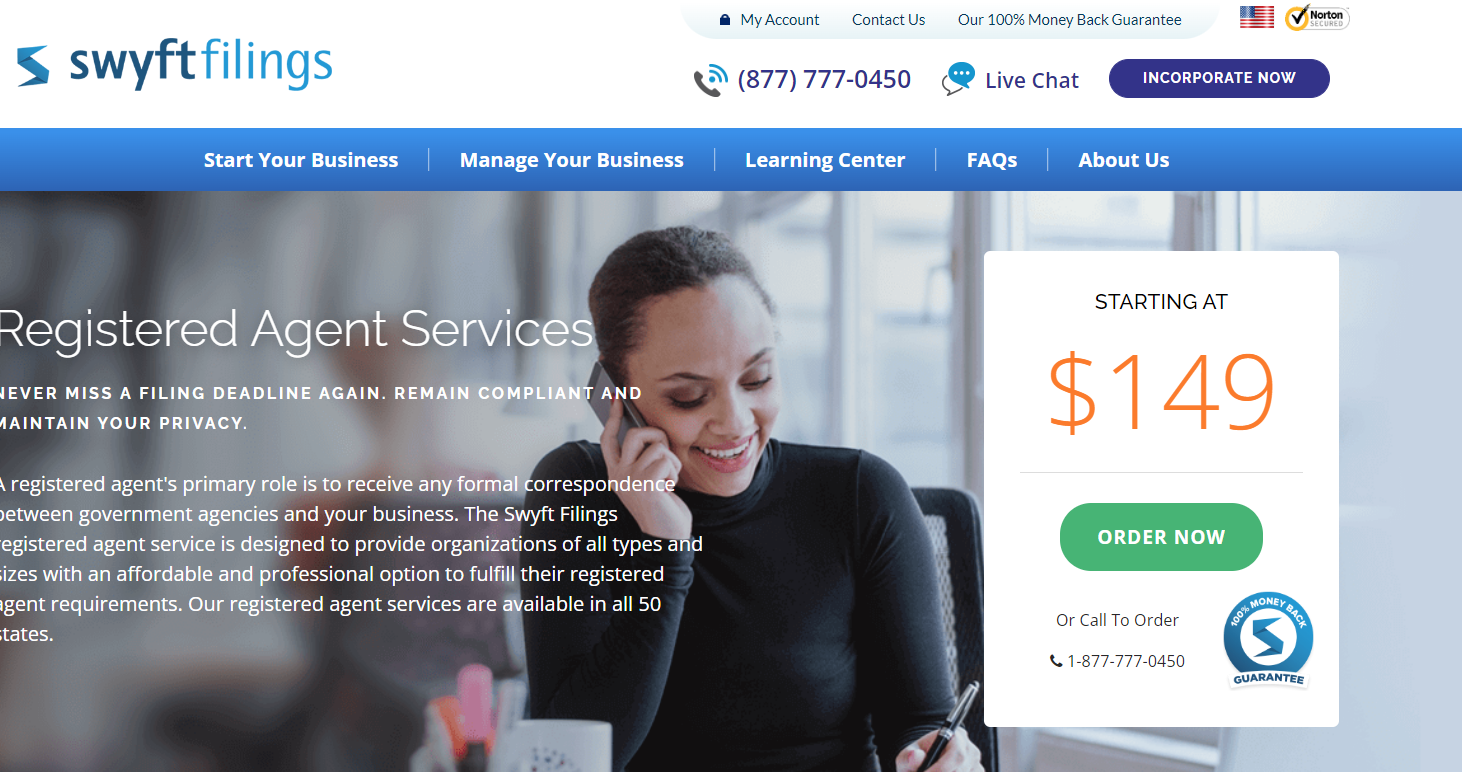 Swyft Fillings is an outstanding Alabama registered agent service that offers a plethora of services such as foreign qualifications, amendments, and business dissolution. Their registered agent service costs $149 per year and, apart from the usual document-related services, it includes compliance assurance, an online dashboard, and privacy protection. In addition, you'll never have to worry about any hidden fees, which is always a plus.
Among the features their customers appreciate are the easy interface and their customer support.
9.
InCorp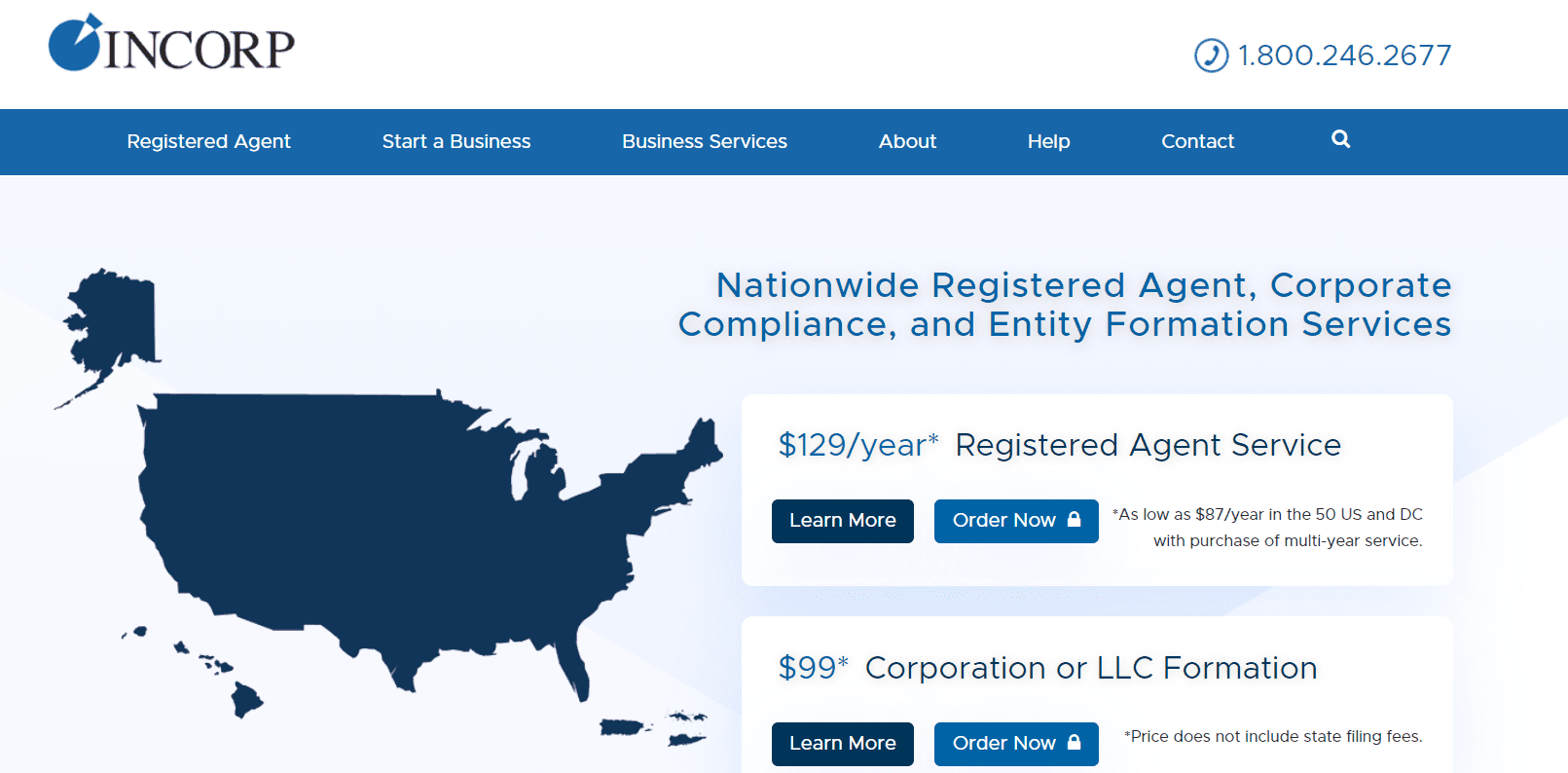 If you're looking for a comprehensive registered agent service that costs $129 per year, look no further than InCorp. With a BBB rating of A+, you'll get access to all the necessary services like legal notifications, business filing uploads, and real-time notices. Additionally, they have plenty of deals for their loyal customers – if you purchase their multi-year plan, you can get access to a registered agent service for only $87 a year.
Apart from a registered agent service, they offer LLC and corporation formation services for $99 a year.
10.
Registered Agents Inc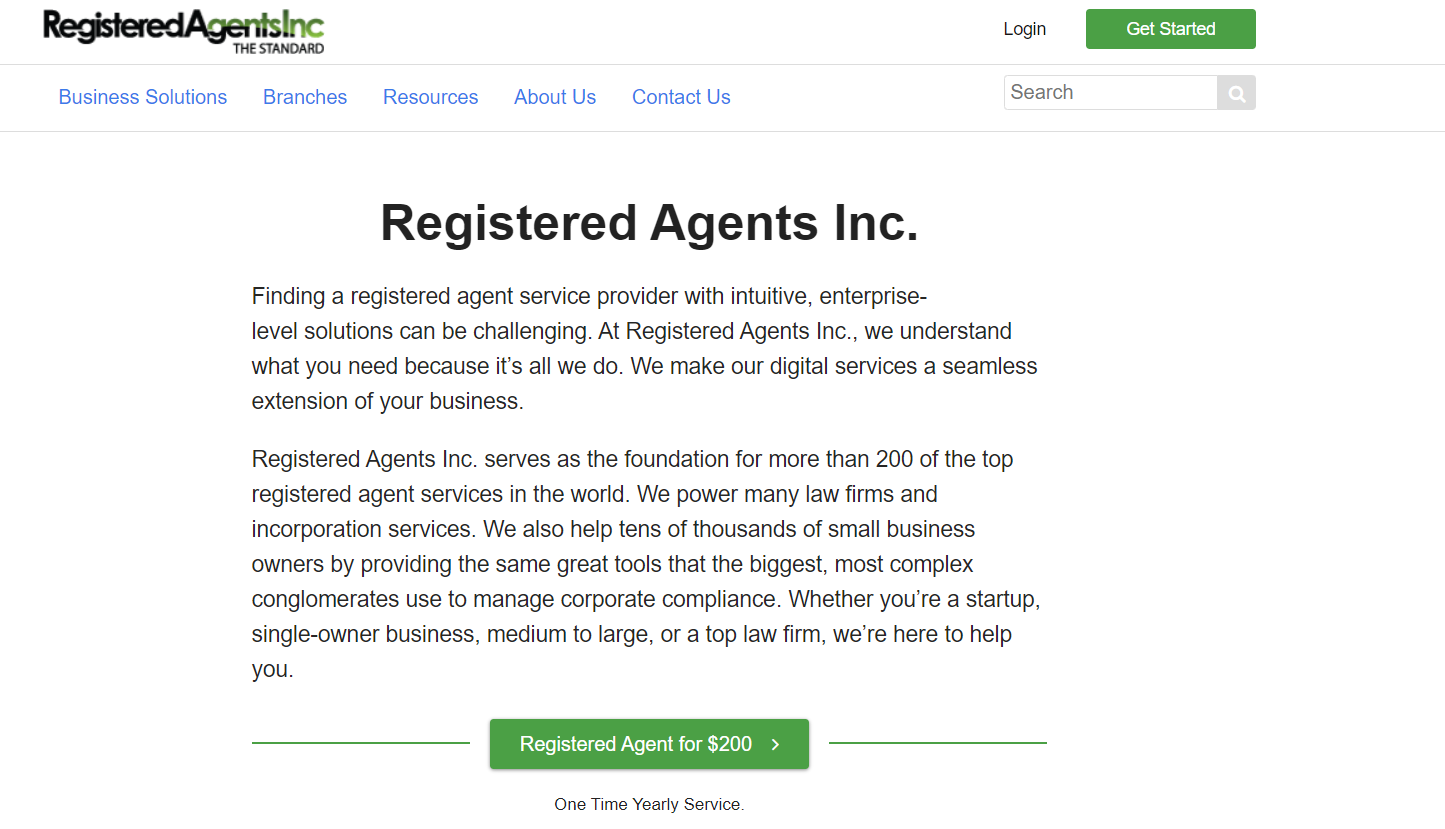 Those of you interested in hiring a company that only offers registered agent services will love our last recommendation – Registered Agents Inc. While their yearly fee of $200 is quite pricy, you will have access to various different features like digital reminders, preventative alerts, instant access to all the state forms, and real-time notifications. If, at any point, you're dissatisfied with their service, you can ask for a 100% refund.
One of the best aspects of Registered Agents Inc is that it's suitable and affordable for most businesses, regardless of their size. Additionally, customers really appreciate their outstanding and helpful customer support.
How Do I Register a Business in Alabama?
Hiring a registered agent service is only one of the necessary steps for forming a business in Alabama. Here are all the other steps you need to complete before you start operating your business.
Name Your Alabama Business
When it comes to naming your business, there are certain rules you'll need to keep in mind. For instance, each state has specific regulations in terms of what words must be contained in the name. If you're forming an LLC, the words you need to include are "LLC", "Limited Liability Company", or "L.L.C". The same applies to corporations – you need to indicate the business entity type in the name and include words such as "Inc." or "Corporation".
Similarly, there are certain words that you're not allowed to include in the name, such as words that indicate a connection to a government agency, like "State Department".
Another rule you need to comply with is making sure the name you choose is different from other businesses in the state. To ensure that the name you've chosen is unique, you'll need to conduct an online name search. You can do so on the Alabama Secretary of State website.
When you have a name that you feel represents your business perfectly, you have the option of reserving it on the Alabama Secretary of State website. The name reservation fee is $25. Doing so allows you to complete the remaining steps in the formation process of your business without worrying about losing your chosen name. Most businesses nowadays have an online website, so another option is to reserve a domain name that corresponds with your business name.
Decide on a Business Structure
Now that you have a name for your business, the next step is to decide which business structure to form. This is an important step because the business structure you choose dictates the structure of your business, taxation, and determines your liability. The most common types of business structures in Alabama are:
LLCs are one of the most popular business structures across the United States. Forming an LLC comes with many benefits, like the owners being granted protection from any liability, thus securing their personal assets. On the other hand, LLCs are much harder and more expensive to form than sole proprietorships and partnerships. The type of business structure you opt for will depend on many different factors, such as your current budget, your ambitions for the business, and whether you'd like to have any co-owners or not.
File a Certificate of Organization
If you'd like to take advantage of all the benefits that LLCs offer and want to form one in Alabama, you'll have to file a certificate of organization with the Alabama state. A certificate of organization is a legal document that contains details about the way your LLC will be managed and operated, including information about the owners. You can file the certificate either online or by mail and the filing fee is $200.
File a Certificate of Corporation
Similarly to LLCs, corporations also require the filing of a certificate of corporation with the Alabama state. If you've decided to form a corporation, you will need to file this document online or by mail for your business to be incorporated. The filing fee is the same as LLCs – $200.
Prepare an Operating Agreement
LLCs aren't required by law to have an operating agreement in Alabama, but doing so has many potential benefits for your business.
An operating agreement is essentially a document that lays out all the intricacies regarding how your business will be run and states all the individual responsibilities of the members.
In addition to helping you establish your business as a separate entity, it can potentially save you from conflict between the members. You can find an operating agreement template online, or hire a legal consultant to help you prepare one.
Apply for an EIN
Once you have your certificate of organization/corporation, it's time to apply for an EIN.
Obtaining an EIN is a mandatory step for those who plan on hiring employees for their business, as well as businesses that file certain tax returns. To determine whether your business will require an EIN, check out this guide on the IRS website.
An EIN is a nine-digit number that's issued by the IRS for taxation purposes. Even if your business doesn't require you to have an EIN, it's often a good idea to obtain one due to the number of benefits you can enjoy in return. For instance, certain banks only allow you to open a business bank account if you have an EIN.
You can apply for an EIN online on the IRS website. The application is completely free and it only requires you to answer a few questions regarding your business.
Get the Required Licenses and Permits in Alabama
Unlike many other US states, in Alabama, you're not required to get a general business license. However, you will be required to get a business privilege license from your city or municipality, depending on the location of your business. Check the website of your city or municipality to obtain the appropriate forms and applications.
Additionally, businesses that sell goods will have to register for a seller's permit at the Alabama Department of Revenue, issued by the Alabama state government. The business tax registration should be conducted on the My Alabama Taxes website.
If you're not sure whether your business needs any licenses, you can learn more about your specific industry's requirements on the Alabama Department of Revenue's website.
How to Choose a Registered Agent
Now that we shared all our top recommendations for a registered agent service in Alabama, it's time to give you some tips on choosing one yourself.
Our first tip is to see how easy their online system is to use. If you're having problems figuring out how to sign up or if you notice any related issues, chances are you'll have more problems down the line.
In addition, it's important to inform yourself about how good their customer service is. You never know what you mind need from your registered agent service, and if they fail to respond on time or if they're not helpful overall, you might end up frustrated and wasting a lot of time on something that might've been solved in minutes.
You'll also want to read up on all their reviews on websites like Trust Pilot to ensure that they don't have a lot of negative reviews and get the feel of what their previous and current customers have to say.
FAQs
How Much Does It Cost to Register a Business in Alabama?
The registration fee for your Alabama business depends on several different factors. While filing for a certificate of organization and corporation has the same fee ($200), you might be required to get additional licenses for your business, depending on what industry you're in.
There are also other fees you need to be aware of, such as a name reservation fee ($28), a trade name reservation fee ($30), and a Probate Court filing fee ($50).
Where Can I Do an Alabama Business Entity Search?
In Alabama, you can do a business entity search on the Alabama Secretary of State website.
How Much Does a Registered Agent Cost in Alabama?
The average cost of hiring a registered agent service in Alabama is between $40 and $200 a year. The price depends on what company you choose, as well as the perks that the service entails.
Can I Designate Myself as a Registered Agent?
One of the most common dilemmas of entrepreneurs during the formation process of their business is whether they should designate themselves as their registered agent. Initially, it might seem like a good idea because of the money you can save in a year, but appointing yourself as your own registered agent also has its drawbacks. For starters, it's quite time and energy-consuming. In addition, you will need to be available at all times during normal business hours, which can make travelling for personal pleasure or for business hard to organize.
Not to mention, you'll have to use your personal address or the address of your business, which can result in some embarrassing situations with clients if you ever get sued or receive some legal document of a similar nature. Plus, if you ever decide to move your business, you'll have to report the change of address to the state.
A Word of Farewell
Most businesses require a registered agent – a business entity or an individual who is responsible for handling their important legal documents. If you're looking for a registered agent service in Alabama, we hope our article provided you with sufficient options. Make sure to check out our top recommendation – Northwest – which offers a service that includes biennial report reminders, free forms and address use, and same-day mail scanning, among other features.
Also see: