One of the first decisions you have to make regarding your business is what kind of legal structure you want it to have. If you're considering forming a corporation and you'd like to learn all about the process of starting one, this article is a great starting point.
We begin with a detailed explanation of what is a corporation and discuss the different types of corporations. After going over all the benefits and drawbacks this business structure offers, we take you through all the mandatory and optional steps of forming a corporation. In addition, we also included a detailed FAQ section at the end of our article.
Without further ado, let's start by explaining what a corporation is.
What Is a Corporation?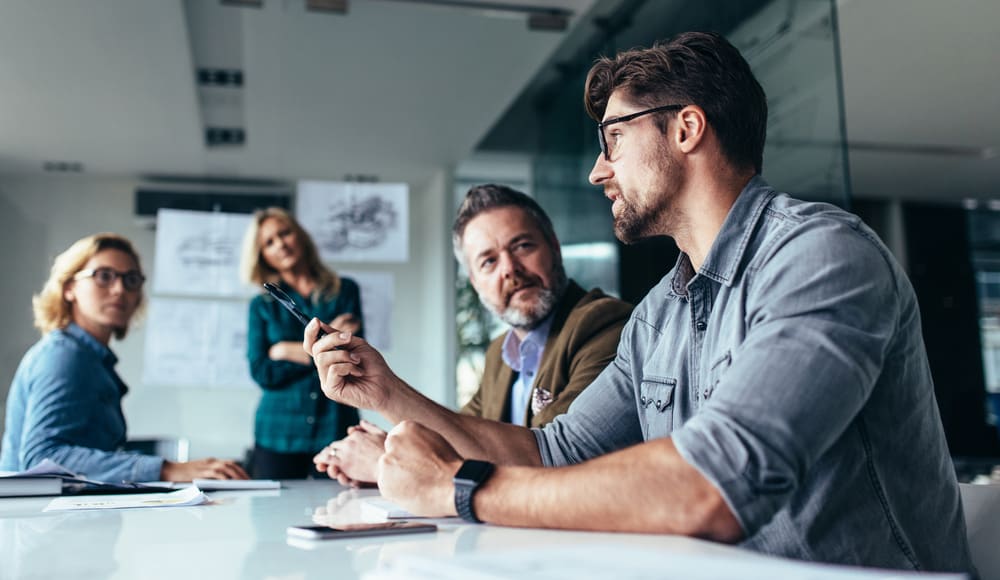 A corporation is a legal entity recognized as distinct from its owners by the state that's created when a group of shareholders incorporate their business. Incorporation is a legal process that involves drafting a legal document containing the corporation's name, location, and the number and types of stocks issued by the corporation.
Unlike other, less complex business structures like sole proprietorships, corporations grant limited liability to their shareholders/owners, which means they won't be held personally liable for the corporation's debts or any legal claims and lawsuits.
A corporation can be owned by one individual, or it can have multiple owners who share the same business goals and vision. Under the law, corporations are seen similarly to individuals – they are allowed to enter into contracts, own assets, and even sue or be sued.
It's important to note that not all corporations are created to generate a profit – some corporations, such as charities, are non-profit corporations and their owners don't get any of the profit that the corporation makes.
The rules and regulations regarding corporations vary from state to state; however, what all corporations share is the limited liability for their shareholders.
Types of Corporations
Generally speaking, there are four distinct types of corporations: C corporations, S corporations, B corporations, and non-profit corporations.
C Corporations
Also known as C Corps, these are one of the most common types of corporations for start-up companies looking for investors. As a structure, it's incredibly appealing to outside investors, so many owners who need funding decide to opt for it for this purpose. It comes with all the benefits associated with forming a corporation, such as having limited liability and being taxed on a personal level. In terms of formation costs, they are only slightly higher than LLCs.
S Corporations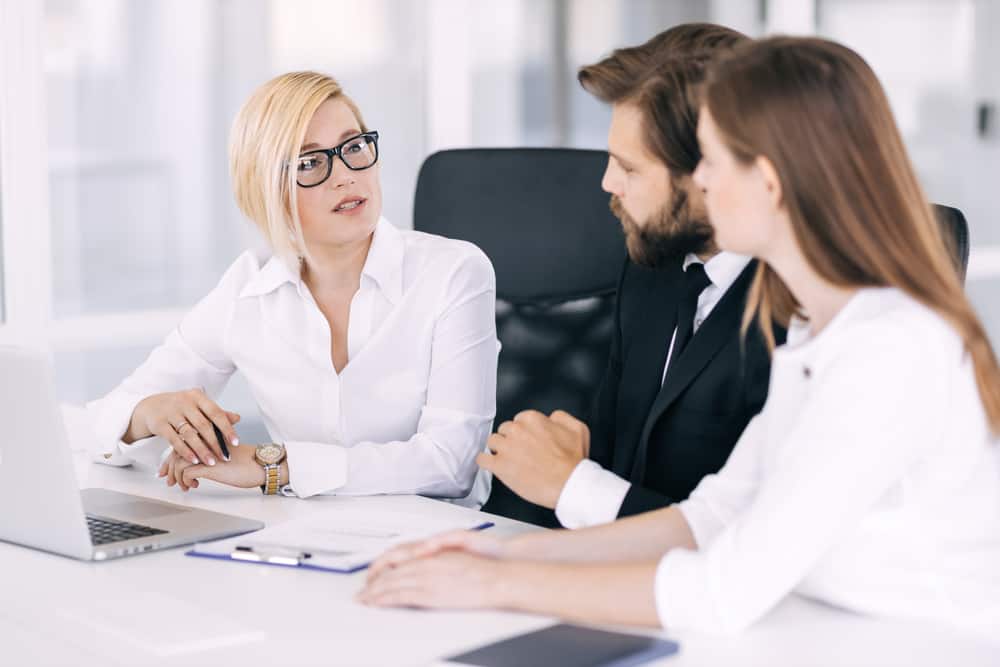 An S corporation, or an S corp, is a pass-through entity that functions similarly to LLCs. However, in order for your company to become an S corp, it needs to first be registered as a C corp or an LLC, after which you can file the Form 2553 with the IRS. Unlike C corps, there are a few restrictions S corps face, such as: 
being able to have only 100 shareholders at a time 

not being taxed as a separate entity from its owners

being a domestic corporation

only offering one type of stock
B Corporations
B corporations meet various high environmental and social standards and aim to be transparent with their intentions. In addition, B corps are expected to consider their environmental impact and maintain a minimum score on the B Impact Assessment. In other words, B corps must balance the financial goals of their shareholders with the public's interest.
Non-Profit Corporations
Last but not least, non-profit corporations are exactly what they sound like – charities or educational corporations that don't generate any profit for their business. Instead, they donate their profits to a dedicated organization for the public good or use the profit to grow or improve their business. 
Non-profit organizations are not subject to taxation, both federal and state. There are other benefits non-profit corporations enjoy that don't apply to other types of corporations, like the ability to receive donations from people and companies, and complimentary announcements related to their business on TV or radio.
Benefits of Starting a Corporation
To further explore this business structure, let's go over some of the most important benefits of starting a corporation.
Limited Personal Liability
One of the biggest advantages you get to enjoy if you decide to start a corporation is limited liability for all the shareholders of the company. This is one of the main perks corporations have over some less formal business structures. 
With sole proprietorships and general partnerships, the owners aren't distinguished from their businesses, so all their belongings are up for grabs. In the case of an incorporated business, as we explained earlier, the shareholders aren't personally liable in case something goes awry with the business, whether it's financial or legal-wise. Being granted limited liability allows all the shareholders to have their private assets, such as their real estate, protected against creditors. If a corporation goes bankrupt, only the company's assets will be at stake and the shareholders will remain protected at all times.
Certain Tax Benefits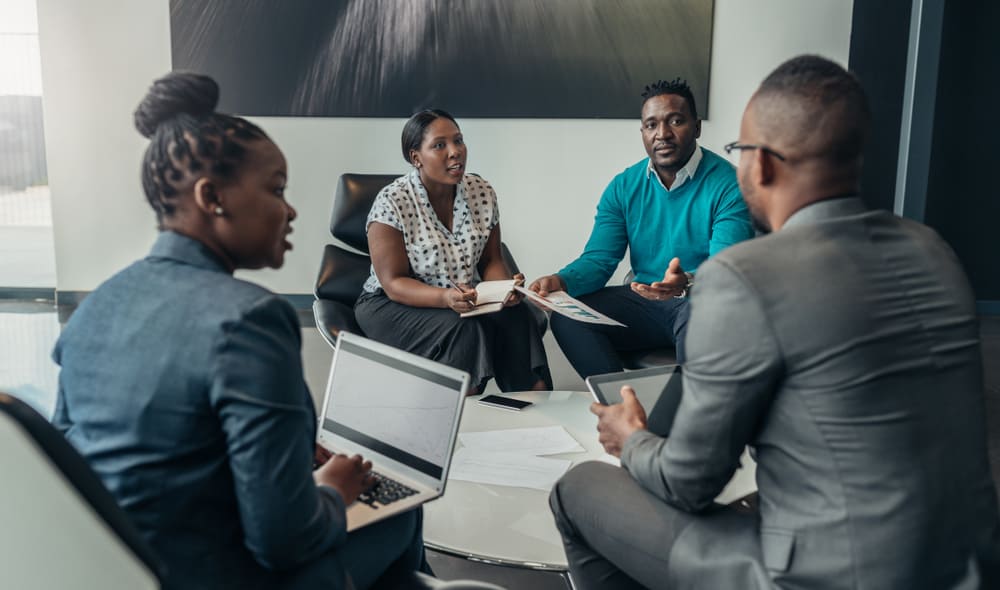 Depending on the kind of corporation you form, you may be eligible to receive some tax benefits. Some corporations, like C corps, are subject to double taxation, but they are also able to deduct health insurance costs and save on self-employment taxes.
Easy Ownership Transfer
The ownership of a corporation is based on the number of shares each shareholder has. This makes it much easier to transfer than sole proprietorships, where the business isn't considered a separate legal entity from its owners. Corporations are seen as separate legal entities and owners don't own any of the assets of the business; instead, they own a certain number of shares which makes the ownership division a lot more straightforward.
Easier to Attract Investors
As opposed to other business structures, corporations are more favored by investors. The reasons for this are the straightforward ownership transfer and the fact thatincorporated businesses are seen as more credible than those that aren't incorporated. So, if you want to attract a lot of investors for your business, you have better chances of doing so by forming a corporation rather than a partnership.
Longer Lifespan
Typically, corporations have a longer life span than less complex business structures. The existence of a sole proprietorship is directly tied to the existence of its owner, so when the owner passes away, the proprietorship fails to exist. On the other hand, in the event of a sudden death or illness of a shareholder, the corporation can continue to exist and operate.
Easier to Raise Capital
Corporations have an easier time raising capital. In case your business needs more capital to grow, or if you're going through a hard financial period, you can always sell stock to future investors. In addition, corporations are seen as more credible by both lenders and customers; for instance, banks are more likely to give you a loan due to the credibility associated with corporations as a business structure. If you have a goal to grow your business and you think you'll need a substantial amount of money in the process, you can increase your chances by incorporating it.
Drawbacks of Starting a Corporation
To get a clearer idea of some of the challenges that are about to come, let's go over the drawbacks of starting a corporation.
Double Taxation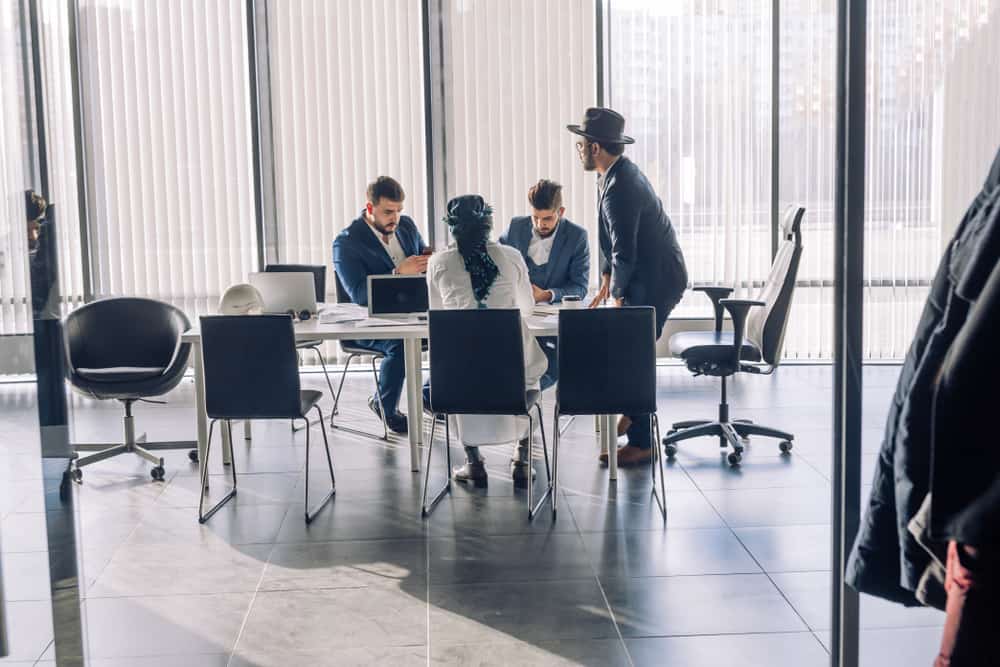 The biggest drawback of forming a corporation is the double taxation that the owners are subject to. Double taxation includes taxing the owners on both a corporate and an individual level.
The only way to avoid double taxation if you want to start a corporation is by creating an S corp. S corps qualify for pass-through taxation, allowing you to avoid this drawback and avoid paying taxes on a corporate level.
Formation Expenses
Unsurprisingly, corporations come with much higher formation costs than sole proprietorships and partnerships. Corporations require a couple of extra steps and documentation with the IRS, such as filing articles of incorporation with the state.
Longer Application Process
Filing articles of incorporation is not a lengthy process, but when you combine all the steps required for your business to be officially incorporated, it becomes clear that the process of incorporation is quite long and strenuous. Be prepared to spend some time going through each step of the formation process, such as choosing a board of directors and writing corporate bylaws.
Cost to Operate
In addition to having higher formation fees, corporations also have higher ongoing fees. Most states require corporations to file annual reports and pay additional taxes, which can come with quite substantial fees. That means, on top of having to pay a higher price to form a corporation, you'll also need to have a high enough budget to withstand these ongoing costs.
Formal Obligations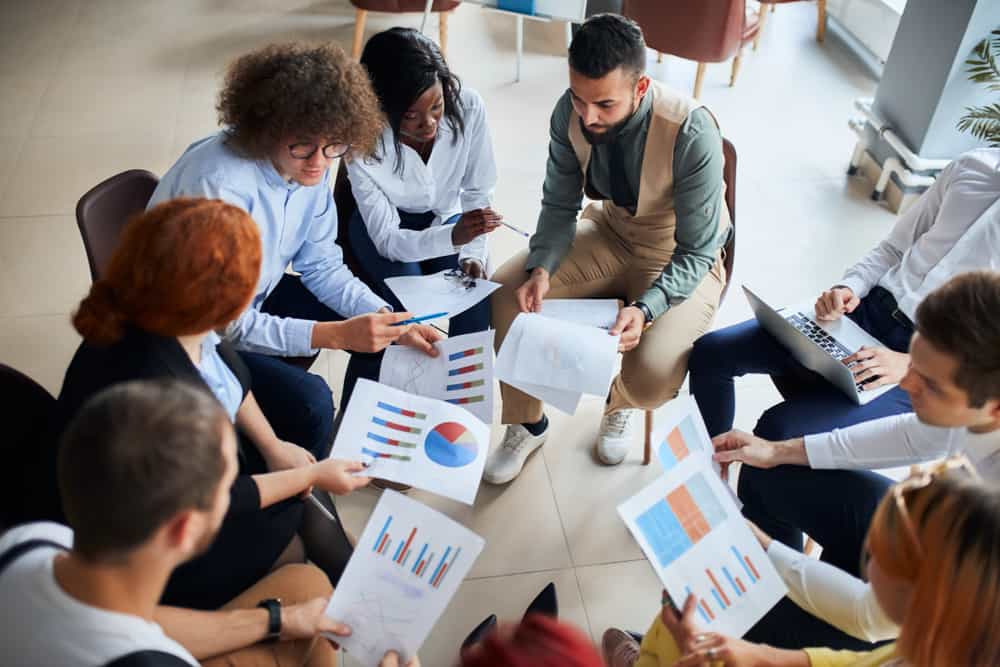 Corporations require a lot of strict formalities to operate and maintain their corporation status. For instance, you'll need to hold annual meetings and write annual reports. All these legal requirements can be quite time-consuming, so be prepared to have a lot on your plate all year long.
More Paperwork
Following up on the previous drawback, corporations come with more paperwork. Owners need to engage in continuous record-keeping and remain organized at all times to ensure that everything is taken care of.
On top of that, some corporations need to file both state and income taxes, adding to the overall paperwork.
Legal Restrictions
Many corporations have to face certain legal restrictions that affect managerial and structural aspects of the business, such as only having a said number of shareholders and issuing a certain kind/number of stocks.
Incorporation in the US
Before we move on to discussing how to start a corporation, let's glance over how incorporation works in the United States. Unlike Canada, incorporation works at a state level, not a federal level. Every state has different requirements in terms of how you can incorporate your company, but most of them share a couple of important steps, such as applying as a business owner with the IRS and filing the necessary documents.
How to Start a Corporation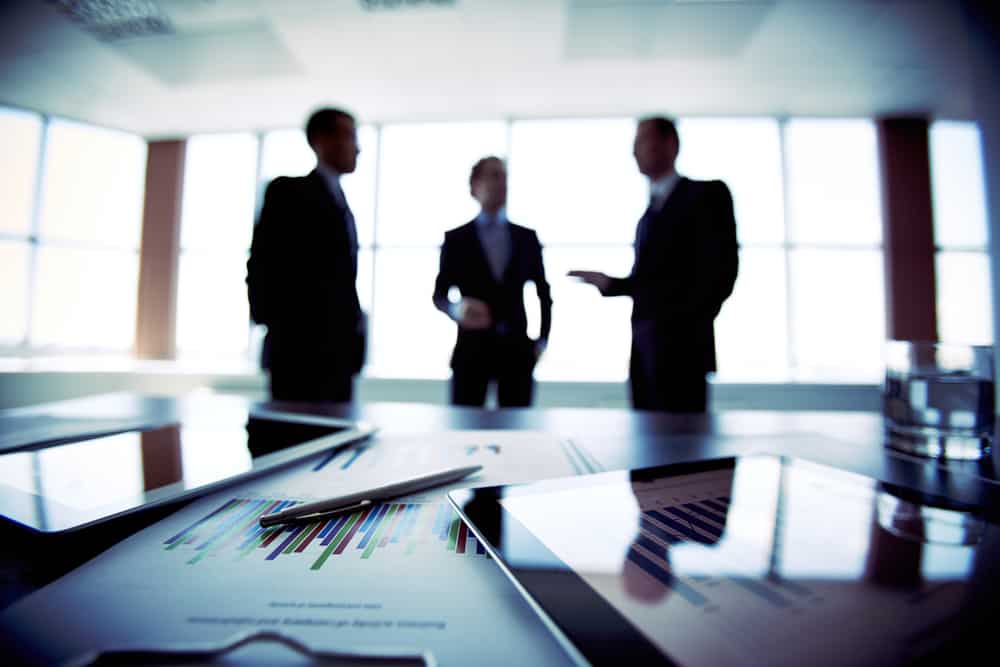 Now that you're aware of the most important benefits and drawbacks attached to corporations, it's time to go over every step required to form one.
Choose a Name for Your Corporation
Just like with any business, you'll need to come up with a name for your corporation to set off the formation process. The name will be one of the first things your customers take notice of, so ensure that it's representative of your business and your values.
As you probably already know, you can't use a name that's already been used by another business in your state. To ensure that you have a unique name, you can conduct a trademark search online, or search the Secretary of State's website to determine if the name has been taken.
Every state will have different requirements in terms of what your name should and shouldn't include. Some states require you to use certain words in the name, such as "Limited", "Incorporated, "Ltd.". When it comes to business name restrictions, most states forbid owners to have a name that implies ties to the government or a government unit, use certain words without having a license to conduct the business, like "Attorney", or use a prohibited word in your business name. Before starting the process of brainstorming ideas for your business, we recommend thoroughly researching the rules and regulations of your state to avoid the tedious process of having to change your chosen name if it doesn't comply with a rule.
You can hire an attorney at any point if you need to consult someone regarding the trademarking process. After you've chosen the name for your corporation, it's a good idea to check if the domain name associated with your chosen business name is available. If so, you can think about purchasing it in advance to ensure that your future website's name is congruent with your business name.
Appoint a Board of Directors
The next step in forming a corporation is appointing a board of directors. The task of the board of directors is to handle the operations within the corporation, manage the business, appoint officers, and attend the required corporate meetings.
Every state has different laws and regulations as to how many directors a corporation can have. For instance, in some states, you have the option of appointing only one director. As an owner, you can appoint yourself or your fellow owners to be in the board of directors, or you can choose to appoint new members.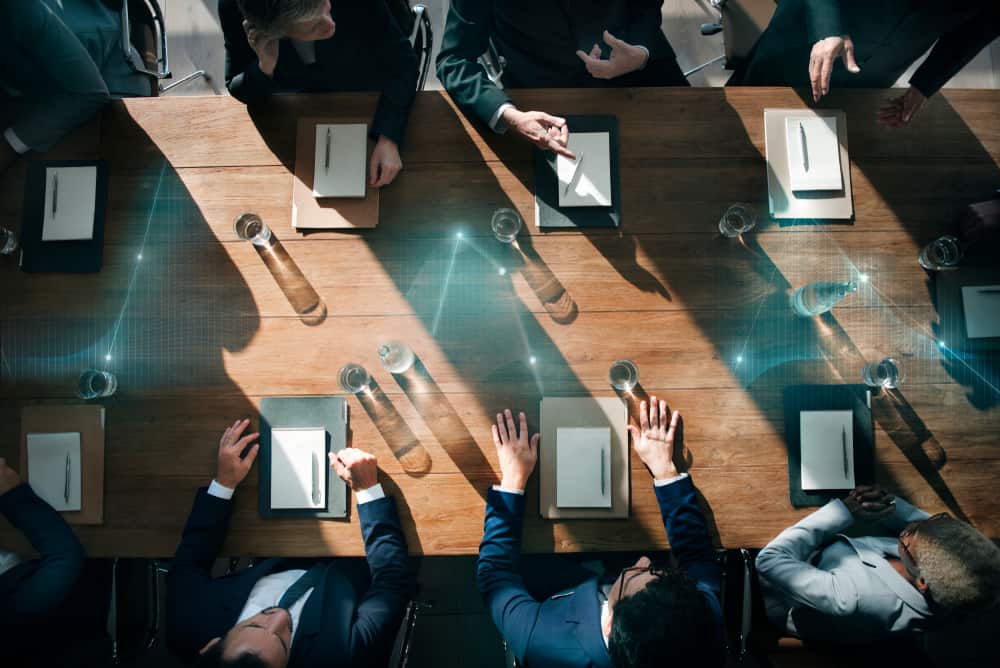 It's important to note that, in order to incorporate your business, you will need an initial board of directors. However, if you're not satisfied with your choice, you can replace the initial board of directors with a permanent board once you've settled into your business.
Hire a Registered Agent
Another important step in starting a corporation is hiring a registered agent. A registered agent is a company or an individual who accepts important legal documents and notices on your behalf.
Hiring a registered agent comes with many benefits – you won't have to operate under normal business hours, you can travel more frequently, and you can expand your business across many states.
There are very few regulations when it comes to choosing a registered agent, but most states require that they're based in the state where your business is located.
Create Corporate Bylaws
Although an optional step in many states, creating corporate bylaws is an incredibly important step in starting a corporation. Similarly to operating agreements in LLCs, bylaws essentially are the regulations that your company will follow once it's formed. They contain all the intricacies of internal management, such as the responsibilities of every shareholder, officer, and director.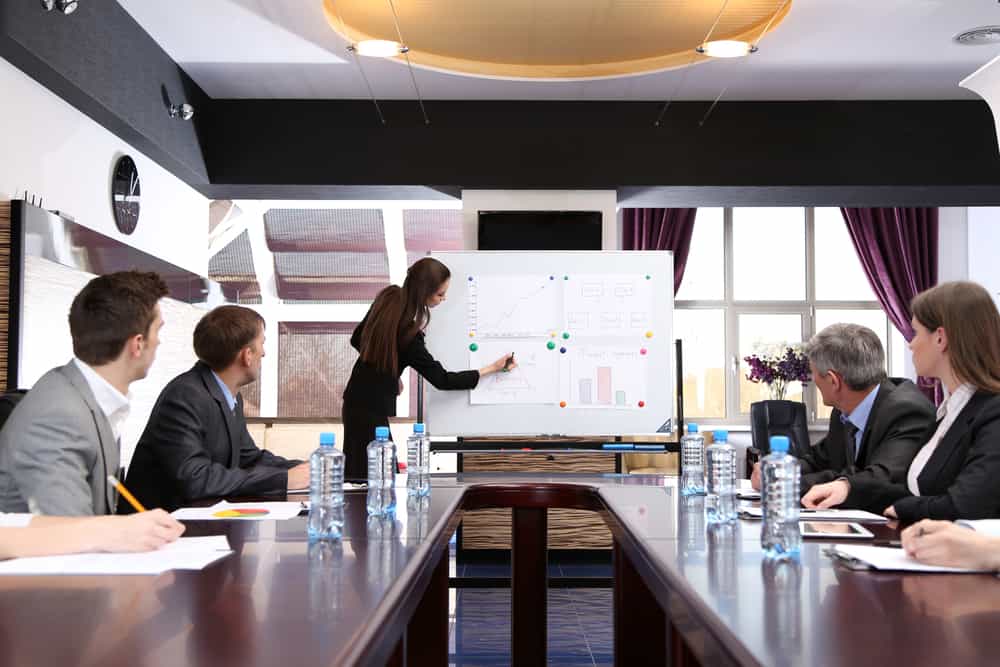 They might not be required in every state, but they come with a unique set of benefits. For instance, they help prevent conflict since they state the responsibilities of every member of the corporation. In addition, many creditors and banks prefer working with corporations that have established corporate bylaws because they're deemed more credible.
Issue Initial Stock
When it comes to corporations, there are two main types of stock: common and preferred.
Common stock allows the owner to have a vote at the shareholder's meetings and grants them the right to receive dividends from the corporation.
Preferred stock doesn't give the owner voting rights, but they have certain advantages over common shareholders, such as having a higher claim on the company's earnings.
One of the first steps in forming a company is issuing the initial shares of stock. You'll need the permission of the board of directors to issue the initial stock, after which you can continue to distribute stock to all the investors. Once you do so, you have to keep track of how many shares you issue and who the shareholders are.
File Articles of Incorporation
A crucial step in starting a corporation is filing articles of incorporation, also known as a certificate of formation or certificate of incorporation. This step includes completing and filing the required articles of incorporation with your state's Secretary of State office. Most steps allow you to complete this process online.
Articles of incorporation is a document that includes information such as the name, location, and address of your business, the main purpose of your business, and information regarding the type and number of stock you're planning to issue. Be wary that the official requirements regarding the information you need to include vary from state, so double-check that you have all the information required by your state.
Once your document has been approved, you will receive an official certificate of formation from your Secretary of State office.
Draft a Shareholder Agreement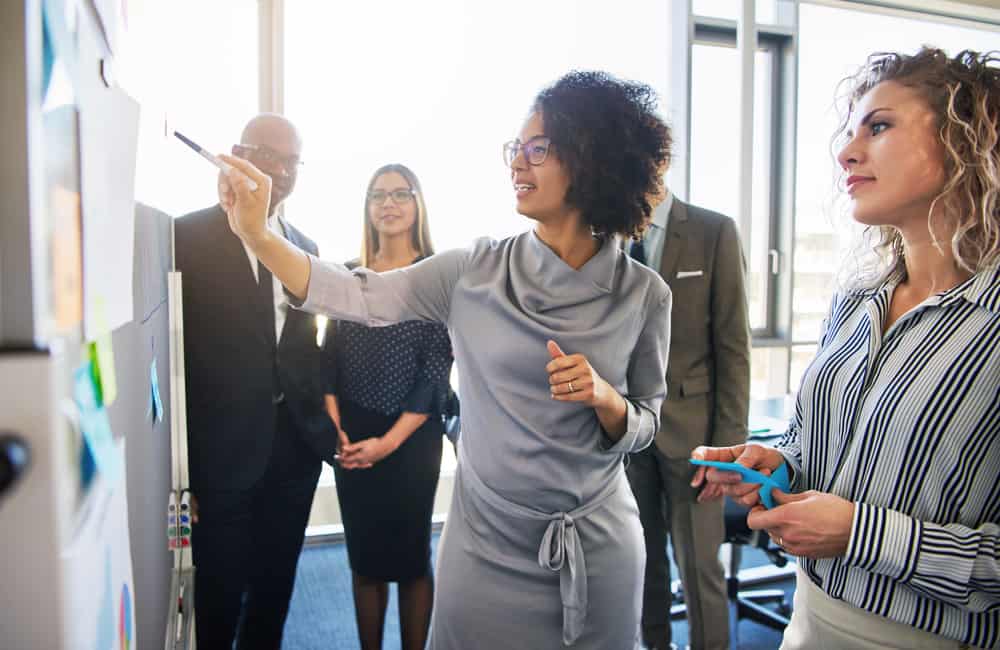 If you desire, you can draft a shareholders agreement as your next step. 
A shareholder agreement is a legal document that includes all the information regarding how a certain corporation is run, like how problems will be handled, what the benefits for each shareholder are, and what will happen to the corporation in case a shareholder can no longer be a part of it due to death, illness, bankruptcy, or any other unfortunate circumstance. In addition, it details ownership transfer information, such as what happens if an owner decides to transfer some or all of their shares.
As you can imagine, this is an important step that allows you to avoid any confusion and conflict relating to the internal operations of the business.
Hold a Board of Directors Meeting
Just like issuing the initial shares of stock, you'll also be required to hold a board of directors meeting. Regardless of the number of directors you have on your board, it's crucial to hold an initial meeting to cover important aspects regarding how your business is run. In the initial meeting, you can discuss topics like appointing officers and approving the bylaws you've created.
Obtain Any Licenses and Permits You Might Need
Depending on your business, you might have to get a business permit or a license, in addition to your general business license. The requirements for your particular business will vary from state to state, so double-check the laws of your state to avoid any trouble with the law or any unnecessary fees.
Luckily, the U.S. Small Business Administration website offers an extremely useful chart that details the specific licenses required in many industries and gives you information on the issuing agency of the businesses mentioned.  
Get an Employee Identification Number
Another crucial step in starting a corporation is obtaining an Employee Identification Number, also known as an EIN. Think of your EIN as a Social Security Number for your business. You're required to have an EIN to file any kind of taxes, set up a payroll, and open a separate business bank account. You have the option of hiring a legal consultant to help you with this step. Essentially, to obtain an EIN, you'll have to complete an IRS Form SS-4. It's a relatively quick process that doesn't come with any additional fees.
FAQs
What Is the First Step of Forming a Corporation?
The first step to forming a corporation, or any other business entity for that matter, is choosing a business name. While it might look like a relatively simple process, it comes with a few additional steps, such as double-checking that your name isn't taken by another business on the market and following your state's requirements.
Can One Person Form a Corporation?
Yes, you can start a corporation as one individual, as long as you're of legal age and you meet all the financial requirements for the formation process.  
How Much Does It Cost to Start a Corporation?
The formation costs of a corporation depend on a few variables, such as your industry, the state in which your business is located, and whether or not you decide to hire any legal help. If your business is in an industry such as agriculture, you might need to apply for additional licenses and permits, which come with additional fees. If you decide to hire help, keep in mind that legal consultants can be costly depending on the state. However, generally speaking, starting a corporation costs between $500 and $1000.
Do I Need a U.S. Address to Incorporate a Business in the United States?
You don't need to have a permanent address if you're planning a starting a corporation in the US as long as you've hired a registered agent who has a physical address in your state of incorporation.
Final Thoughts
We hope you enjoyed our article on how to start a corporation. Now that you have an idea of what all the steps in the formation process entail, you can start thinking about whether this business structure is the right one for your business.
While the rules and regulations for forming a corporation vary from state to state, there are some steps that all businesses need to go through in order to be incorporated, such as filing articles of incorporation and choosing a board of directors. Some other mandatory steps include choosing an EIN and getting the required licenses and permits.