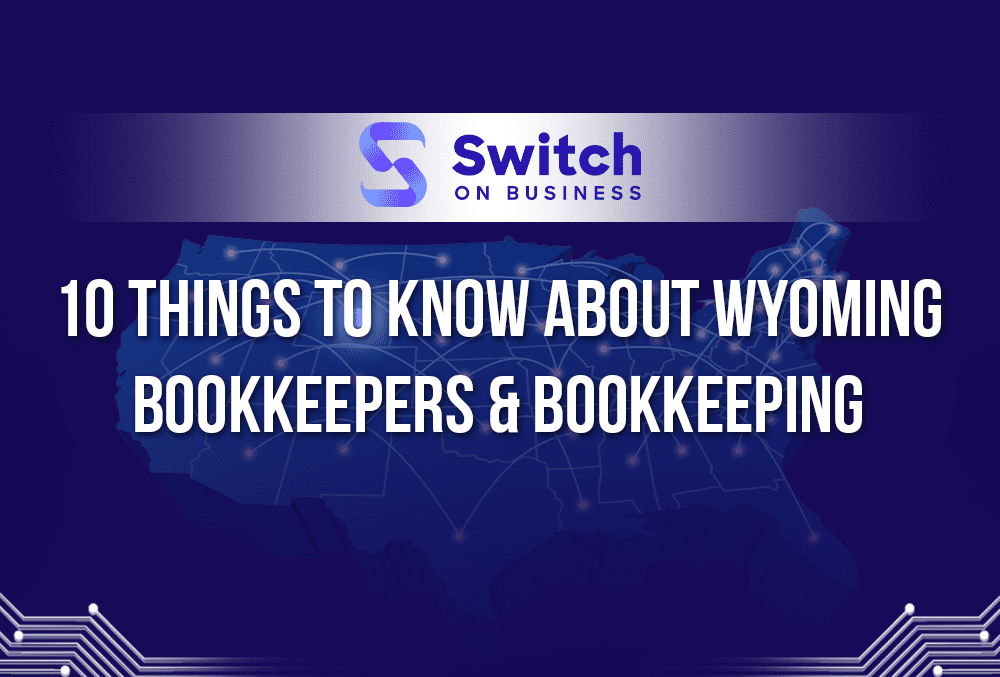 Are you looking to hire a bookkeeper in Wyoming? You should know that bookkeeping services offered, as well as their cost, can vary from state to state. Moreover, you might have more alternatives than you think. That's why we will review the 10 most essential facts about bookkeepers in Wyoming specifically. 
1. How Much Do Wyoming Bookkeepers Cost?
For starters, the cost of a bookkeeper in Wyoming will vary depending on the size of the business and the complexity of their books.
Some bookkeepers may charge a fixed rate per month or per project, and this rate will also depend on the services provided. In a nutshell, the more responsibilities they have, the higher the cost may be — there's no single clear-cut rate. Additionally, some bookkeepers may charge extra for travel or additional software needed to complete the project.
Then, there's also the aspect of where you hire your bookkeeper, which also has an impact on how much they charge. For example, Wyoming-based bookkeepers on Upwork charge an average hourly rate between $25 and $65.
Alternatively, working with a local bookkeeping firm may cost you from $140 to thousands of dollars per month, depending on the scope of the project.
Lastly, subscribing to an online accounting and bookkeeping software tool is also an option you have, and it might just be the most cost-efficient one. Bookkeeping software costs around $200 per year for basic versions on average. However, it'll all depend on the particular app and the different subscription plans available.
2. What Are Typical Bookkeeper Hourly Rates in Wyoming?
On average, the hourly rate of bookkeepers in Wyoming is between $17 and $18.69.
Another more official source, the Bureau of Labor Statistics, reports that the mean hourly wage for bookkeeping, accounting, and auditing in Wyoming is $19.19, which is quite close to the median wage of $18.06, as well as the data above. 
3. What Is The Average Bookkeeper Salary in Wyoming?
Online sources indicate that Bookkeepers in Wyoming can expect to earn an average salary of $38,000 per year. The lowest 10% earn an average of $37,000, while the median salary is $38,049. The top 25% of bookkeepers earn an average of $39,229, and the highest-paid 10% make an average of $40,000 plus per year.
The Bureau of Labor states that in Wyoming, bookkeepers earn an average yearly wage of $39,920 before taxes and benefits are included.
4. What Does a Wyoming Bookkeeper Do?
A Wyoming bookkeeper, as any bookkeeper, is responsible for a multitude of bookkeeping and record-keeping tasks.
This includes maintaining financial records, preparing financial reports, reconciling bank accounts, and preparing and filing taxes. They may also be responsible for payroll, accounts receivable, accounts payable, and other general accounting duties.
Bookkeepers in Wyoming must also ensure that all taxes are paid in a timely manner and that all financial information is accurate and up-to-date, and they must be familiar with state and federal laws and regulations.
5. How to Become a Bookkeeper in Wyoming
If you're interested in pursuing a career as a bookkeeper in Wyoming, the first step is to get your high school diploma or equivalent. For most employers, this is the basic requirement — no bachelor's degree is needed, but one is necessary to get certified, which we'll get to in a bit. 
Additionally, you will need to have a basic understanding of bookkeeping principles and accounting. You should understand the different types of financial documents, such as invoices, ledgers, and balance sheets.
Furthermore, you should be comfortable using bookkeeping software, such as QuickBooks or Xero.
In addition to the core requirements, some employers may also require you to have a certification.
6. Do You Need to Be Certified or Licensed to Be a Wyoming Bookkeeper?
In Wyoming, bookkeepers are not required to be certified, though having a certification or license may give you a competitive edge in the job market.
The American Institute of Professional Bookkeepers (AIPB) offers a certification program, which requires passing a comprehensive exam. Additionally, the National Association of Certified Public Bookkeepers (NACPB) offers a certification program for bookkeepers, which requires completing a course and passing an exam.
In order to become a certified bookkeeper in Wyoming, you must have a minimum of 150 semester hours (225 quarter hours) of college credit, along with a bachelor's degree, including 24 semester hours of accounting at the upper-level undergraduate or graduate level, and 24 semester hours of business-related coursework.
The accounting coursework should include topics such as auditing, taxation, cost accounting, accounting theory, attestation, forensic accounting, and financial accountancy.
The business-related coursework should include courses such as business law, business communications, marketing, management, information systems, finance, statistics, and technical writing.
7. Can I Take Any Bookkeeping Classes in Wyoming?
Yes, there are bookkeeping classes available in Wyoming. You can look for classes through local universities and community colleges, which are usually the best option, as well as online programs. Some of the schools that offer bookkeeping classes in Wyoming include:
The University of Wyoming

: At the University of Wyoming, the Department of Accounting and Finance offers a range of degree programs in accounting and finance, both at the undergraduate and graduate levels, making it one of the most exciting and dynamic fields of the 21st century.

Western Wyoming Community College

: Their course will provide you with the necessary knowledge to use QuickBooks Online for basic accounting, such as recording income and expenses, entering checks and bank transfers, etc. Upon completion, you will be equipped with the skills necessary to successfully manage your finances.

Casper College

offers a few different study paths. The most suited to bookkeeping is probably their one-year certificate program, which has been recently modified with the input of local employers. Those who wish to pursue Certification as a Certified Bookkeeper (CB) through the American Institute of Professional Bookkeepers can take advantage of this program, which includes Exam preparation (ACCT1450).
8. What Software Can I Use For Bookkeeping in Wyoming?
Businesses in Wyoming have access to a wide range of bookkeeping software packages, ranging from cloud-based programs to desktop applications. No matter the preference, there is an option that is perfect for their needs.
With online programs, users can access their data from any location. For those who prefer traditional desktop software, there are user-friendly solutions that are easy to use.
I. QuickBooks

QuickBooks is a great choice for small business owners looking for an accounting software package to help them manage their finances. With both desktop and cloud-based versions available, it offers features such as tracking income and expenses, creating invoices and reports, and managing payroll and taxes. It may be a bit pricey, starting at $17 per month, but its features are worth the cost.
II. Zoho

With Zoho Books, small businesses can easily manage their finances, stay organized, and make better decisions with the help of useful services like sales tax reports — all for just $15 per month (when paid yearly).
III. Patriot Software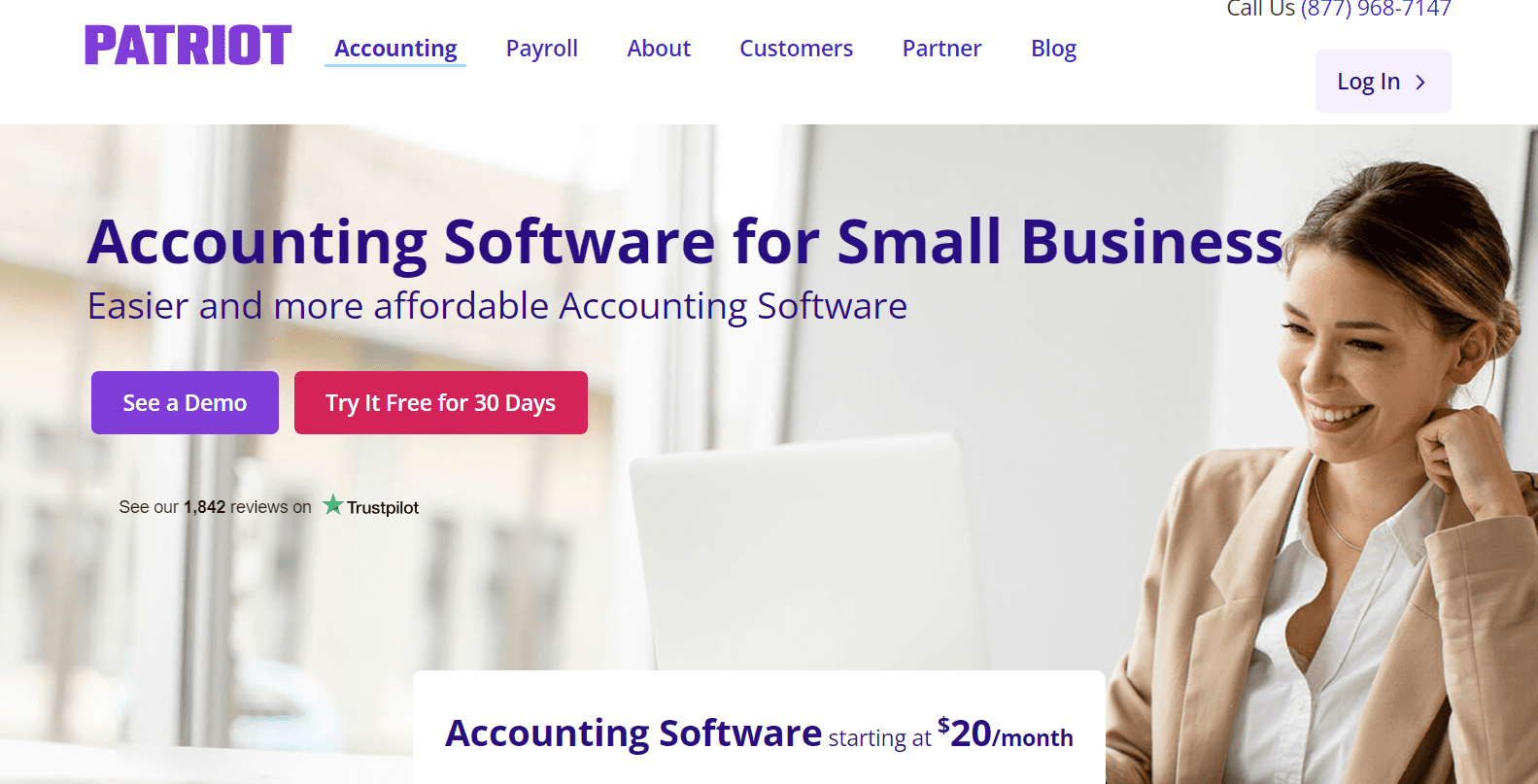 Patriot Software is an online payroll and accounting software designed to help small businesses and accountants manage their finances. The software provides services such as payroll tax filing, direct deposit, invoicing, and more. Patriot also provides free tax filing, making it a cost-effective solution for small businesses.
The entry-level subscription starts at just $20 per month.
IV. Sage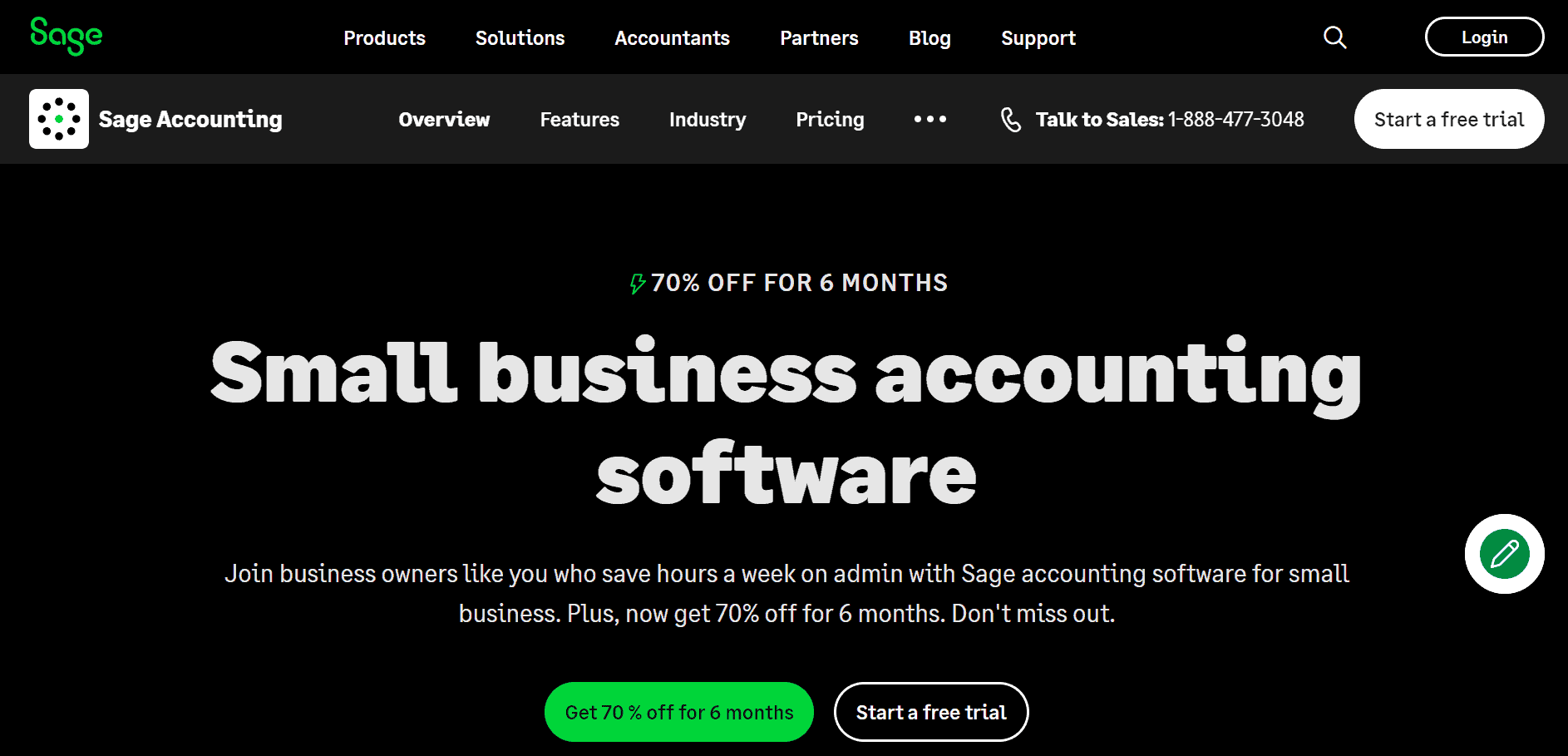 Sage accounting software is an online financial management system used by small businesses. It helps manage invoicing, track expenses, generate reports, and more. Sage also provides secure data storage, real-time account updates, and a range of other features to help businesses manage their finances efficiently.
Their starter plan costs $12 per month, and their top-tier plan works out at $33 a month. Currently, they're offering a three-month free trial for all new users.
V. Xero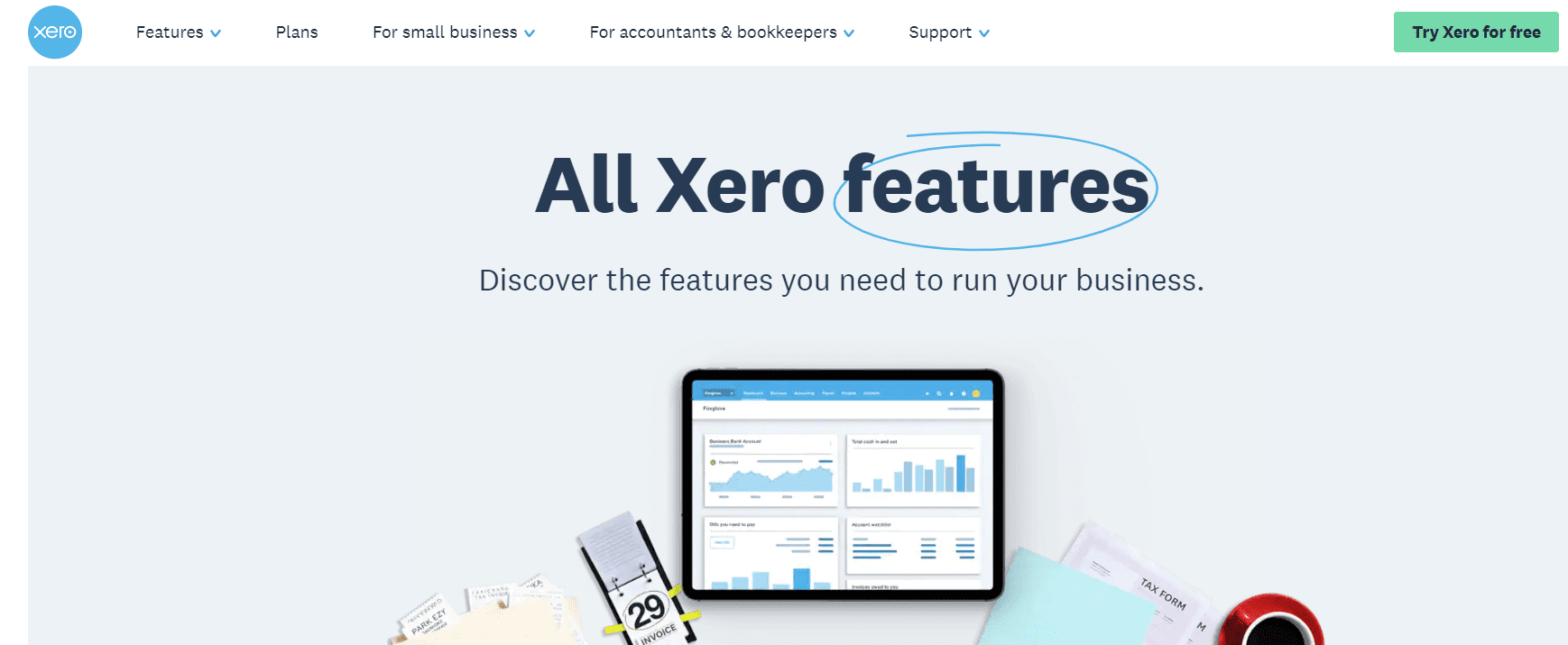 Xero is an online accounting software used by small and medium-sized businesses to manage their finances. It allows users to manage their accounts payable and receivable, track inventory, and generate reports. Xero also offers payment processing, payroll, and invoicing tools.
You can get 75% off Xero for three months and access all the accounting essentials, plus the ability to expand. Their most popular plan costs $37 per month, but with their current discount that would work out at $9,25 for the first three months giving you a great opportunity to test out the software before committing. 
9. How Many Bookkeepers Are There in Wyoming?
According to the Bureau of Labor Statistics, there were approximately 3,500 bookkeepers employed in the state of Wyoming.
10. Where Can I Find The Best Wyoming Bookkeepers?
To find the top bookkeepers in Wyoming, choose your city from the list below: