If you're looking to start a business in Alaska, and you want your business to have one of the most popular business structures in the state – a Limited Liability Company – you'll need to complete a few steps before your business can start to operate officially. That's where our article on how to form an LLC in Alaska comes in – we'll guide you through both the mandatory and the optional steps, which can make it significantly easier for you to operate your business.
We've also included some registered agent recommendations, as well as formation package recommendations if you want to get some help with this process. At the end of our article, you'll find a helpful FAQ section. 
With that out of the way, let's start with the first step of forming an LLC.
Name Your Alaska LLC
The first step to forming an LLC in the state of Alaska is deciding on a name, since it'll be included in all the documents required for this process.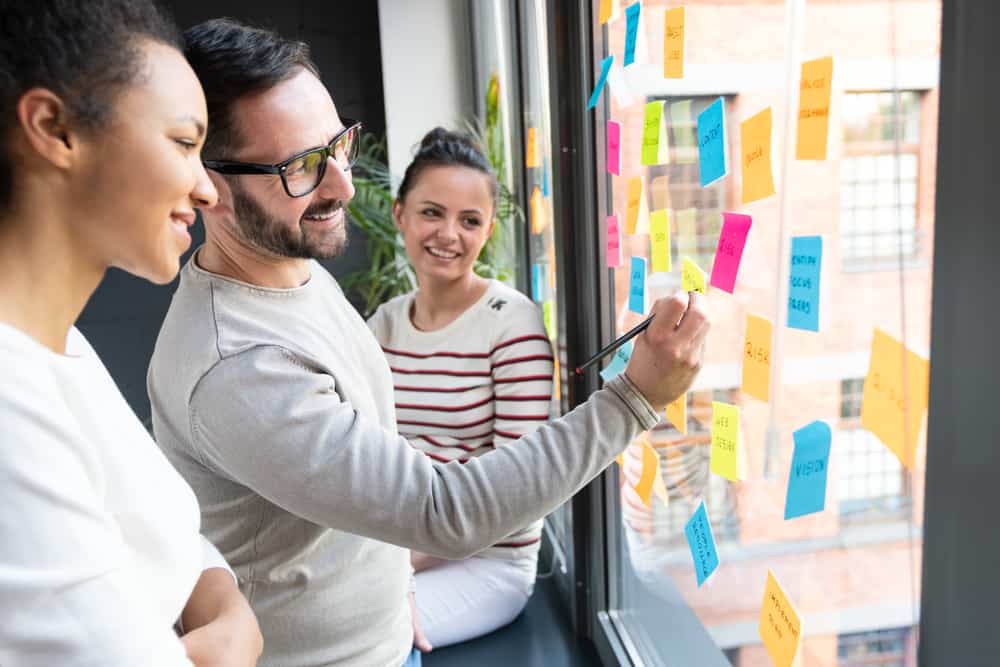 While the name of your LLC should reflect your business offers and convey your business idea authentically, you should also keep in mind the state naming requirements.
For instance, the state of Alaska requires you to choose a business name that's completely different from the names of other businesses active in Alaska. To help you double-check if this is the case, you can always perform a business entity search on the Corporations, Business, and Professional Licensing section on the Government of Alaska website. Once you're certain that your LLC name is entirely unique, you can proceed to fulfilling the other state naming requirements.
On top of ensuring originality, the name should also include a word that denotes your company's business structure – in this case, a Limited Liability Company. You can use the whole name of the business entity, as well as abbreviations like "L.L.C." and "LLC".
Additionally, the state of Alaska prohibits the use of certain words that might be misleading for the customers, or words that can be mistaken for a government agency, such as CIA. If you don't require the necessary business licenses, you can't use names that stand for certain professions, like "Doctor" or "Attorney". If you'd like to get more information about business name restrictions for LLCs, you can visit the Business Licensing section on the Government of Alaska website.
When you have a name in mind, it's a good idea to consider purchasing a domain name, especially if you think your business will require a website.
Another option is to reserve the business name you've chosen for your LLC. Forming your LLC can be a lengthy process, and if you don't want to risk another business grabbing hold of your name, you have the option of reserving your business name for a total of 120 days. You can apply for a business name reservation on the State of Alaska website. The filing fee is $25.
Acquire a Registered Agent
A registered agent is a company or an individual who is responsible for receiving all your important documents and forwarding them to you. A registered agent needs to fulfill several requirements, like working during traditional business hours, being over 18, and having a physical address in the state. 
The state of Alaska requires all businesses to have a registered agent not only during the formation process, but also while operating. While you can appoint yourself, a colleague, or a family member as your registered agent, doing so comes with several significant drawbacks, which is why we strongly recommend hiring a professional registered agent service.
There are many registered agent services on the market which differ in terms of nationwide offices, budget, and features. The average cost of hiring a registered agent is around $120, but there are many affordable options on the market that won't cost you more than $50. Our top recommendations for an Alaska registered agent service are Northwest, IncFile, and ZenBusiness.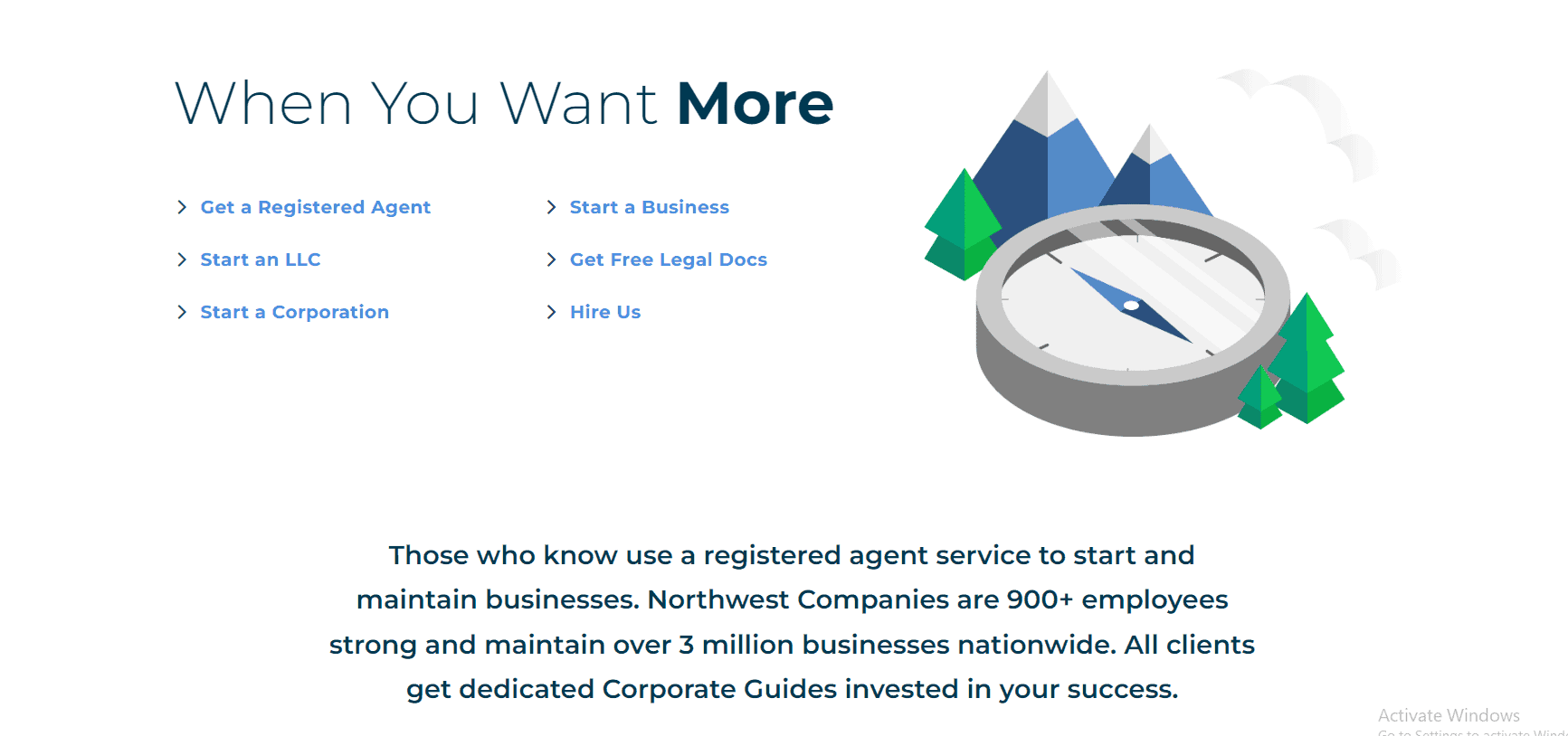 Northwest is one of the most popular names in the industry. It remains a cost-effective option, all the while allowing you to enjoy a wide range of perks that will help keep you compliant. Their yearly fee is $125 and they offer useful perks like document storage, document scanning, mail forwarding, and compliance alerts. They also offer a volume discount if you want to hire their services in multiple states.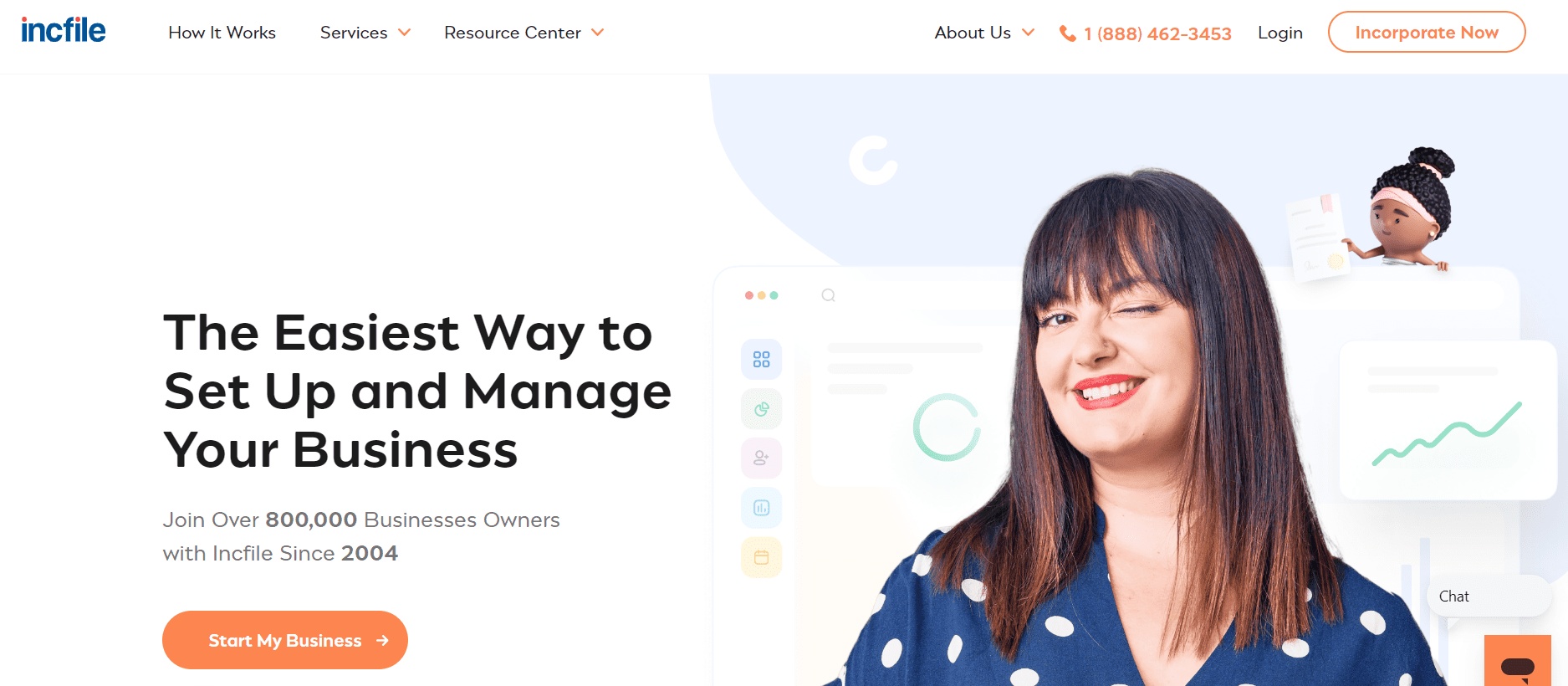 IncFile is a great option if, along with a registered agent, you're also looking to hire a formation service. Any customer that hires them as their formation agent gets a complimentary year of registered agent services. This includes various benefits like automatic mail forwarding, tailored email and text notifications, and an online personal dashboard. Their standard fee is $119.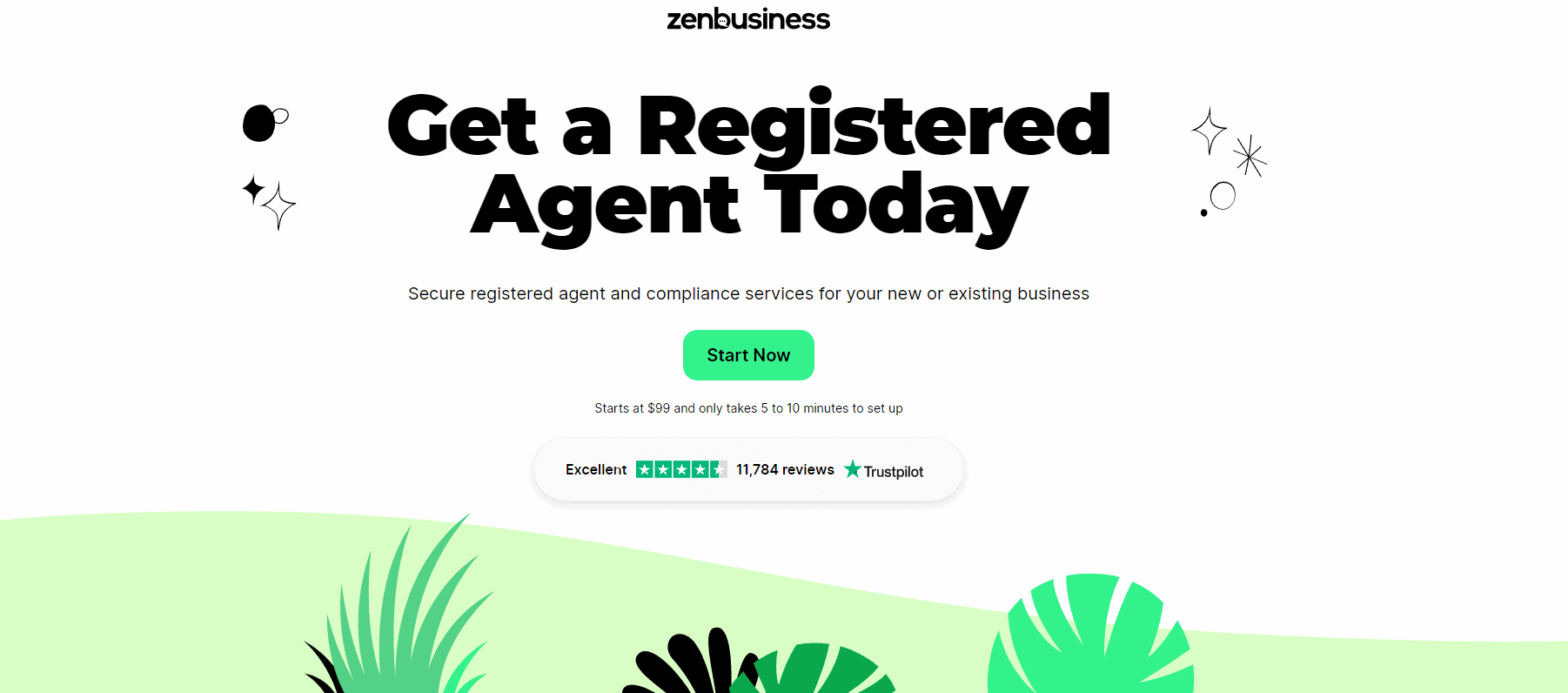 ZenBusiness also excel at providing outstanding registered agent services. Known for being the #1 service on sites like Forbes, ZenBusiness will equip you with a myriad of perks, such as document scanning, email notifications, and a personal dashboard. Their fee is $199 a year.
File Articles of Organization
On top of appointing a registered agent, every LLC owner in Alaska is required to file articles of organization during the formation process. This document is a requirement in almost every US state – it's necessary to establish your LLC as an official business entity and it includes providing information about the location of your business, its intended purpose, as well as basic information about the registered agent of your choosing. This means that, by this stage of your formation process, you'll need to have chosen a registered agent who will represent your business. Additionally, you'll also be asked to provide some information about your LLC's management structure and your signature.
You can choose to file the articles of organization either by mail or online. Keep in mind that if you choose the former option, you'll have to wait for a longer time for your articles of organization to get approved. The cost of the filing in Alaska is $250.
Create an Operating Agreement for Your LLC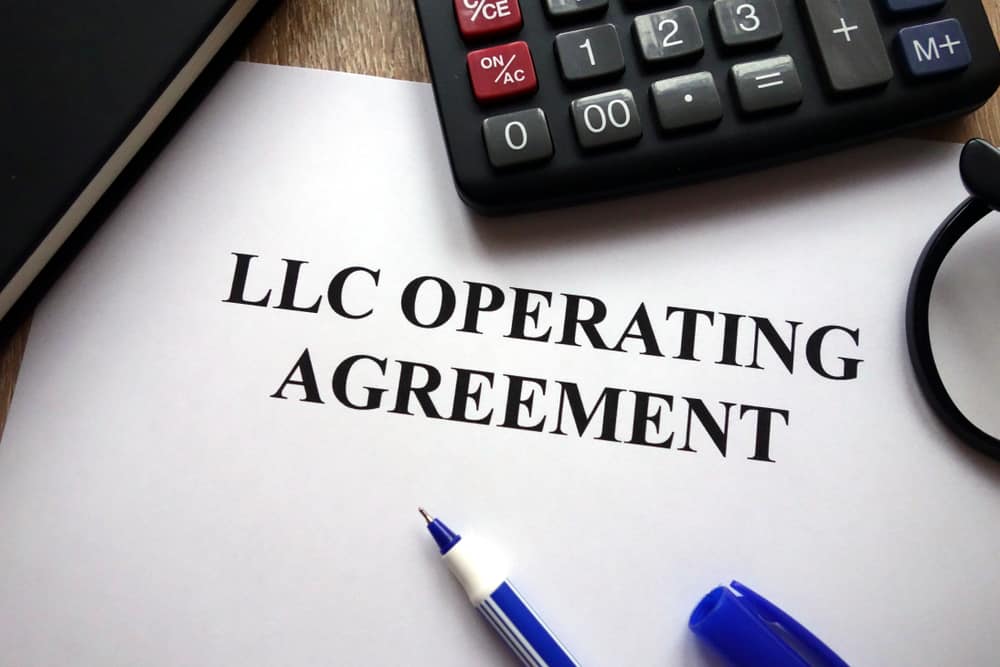 An operating agreement is a document that details the management of your LLC, how its profits will be split, and the responsibilities and expected contributions of each member, as well as their liabilities.
While having an operating agreement for LLCs isn't an official requirement by the state of Alaska, having one can make it significantly easier for you to operate your business. For instance, an official operating agreement can prevent conflict and disputes because it includes all the obligations of each member, so every member will know where their responsibilities lie. Additionally, it can prevent profit-related disputes.  
Unlike articles of organization, you won't need to submit your operating agreement anywhere, since it's considered an internal document.
File an Initial Report
The state of Alaska requires LLC owners to file an initial report once the LLC has been established. Just like articles of organization, the report can be filed either online or by mail, and there is no filing fee.
The initial report includes information like the name of the LLC, its location, information about the members, and information about the registered agent.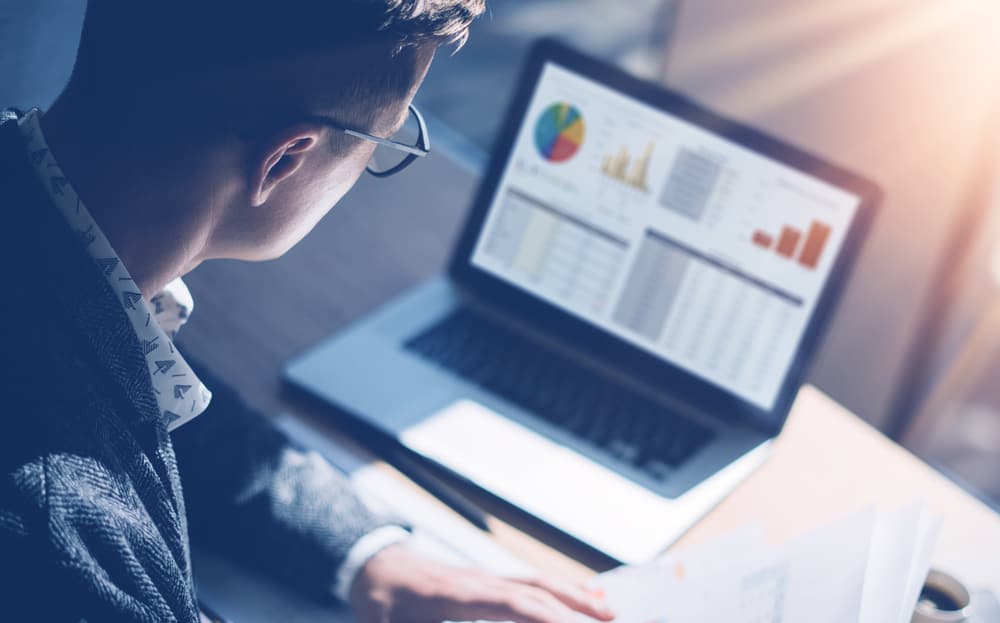 Get an Employer Identification Number
The next step for your LLC is to obtain an EIN. Not every business needs an EIN – businesses that have employees and are taxed as separate entities are those that are legally obliged to get an EIN.
Even if your business doesn't officially need an EIN, obtaining one comes with various perks, such as making it significantly easier for you to open a business bank account, file the necessary taxes, and manage your taxation. Additionally, it can make it easier for some business owners to apply for certain licenses and permits that are required to legally operate their businesses.
You can get an EIN completely free of charge on the IRS website. The application will only take you minutes to complete and it's free of charge. Alternatively, you can mail the Form SS-4 to the IRS.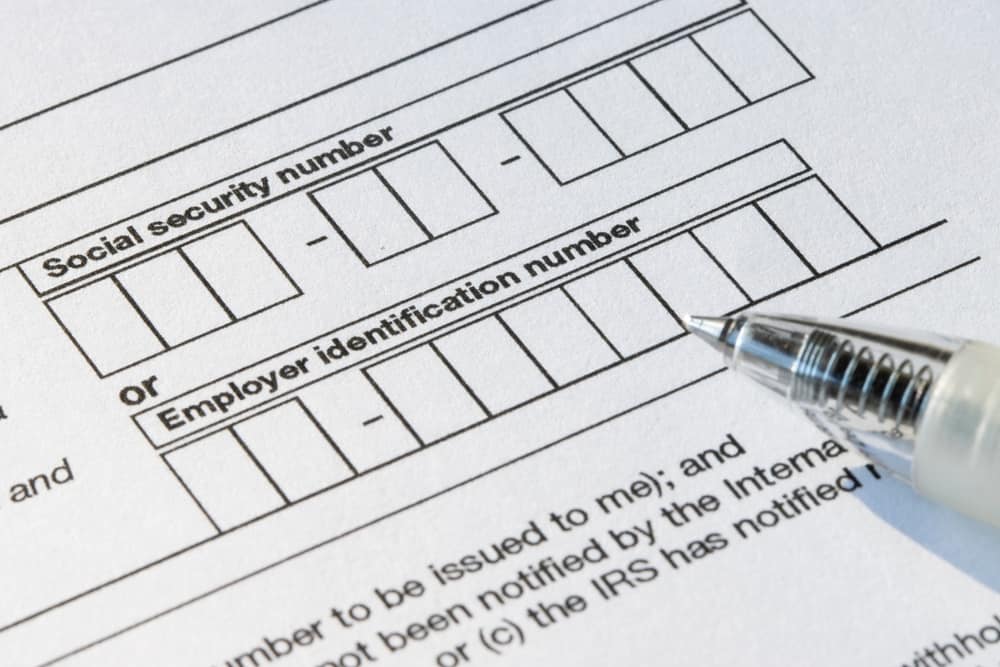 Get the Necessary Licenses and Permits
In Alaska, all business entities are required to get a general business license.
Depending on the type of business you own, you might also need to obtain a professional business license.  
Keep in mind that some licenses are distributed on a local level, so you might need to check with your municipality or county to ensure that you have all the right licenses for your business. For instance, the state of Alaska doesn't have a state sales tax, but some municipal governments might require you to get one. If you want more information about taxation in Alaska, feel free to check out the Alaska Department of Revenue – Tax Division section on the Government of Alaska website.
When it comes to the cost of licensing your business in Alaska, it depends on the type of license you're getting. The general business licenses have a filing fee of $50. Most types of licenses might need to be renewed every year or every other year. Professional licenses and permits can cost up to $100 per license.
Open an LLC Bank Account
While this step isn't mandatory, opening a business bank account can help you tremendously in terms of operating your business and separating your personal finances from your professional ones.
In order to open a business bank account, you'll need to provide the bank with the formation documents listed above, such as your articles of organization and your EIN number.
There are many benefits that come with opening a separate business bank account. For starters, your income and expenses will be much more clearly organized. You'll also have an easier time keeping track of your taxation and your business will be regarded as more professional overall.
Hire a Professional LLC Formation Service
If all the steps listed above sound like too much and you want to get additional help for your LLC formation, you can always hire a professional LLC formation service. There are many companies that provide affordable yet comprehensive services for this purpose.
For instance, Northwest offer an appealing formation package that includes a physical address and a registered agent, access to their renowned Corporate Guides, and all the filing fees for just $225.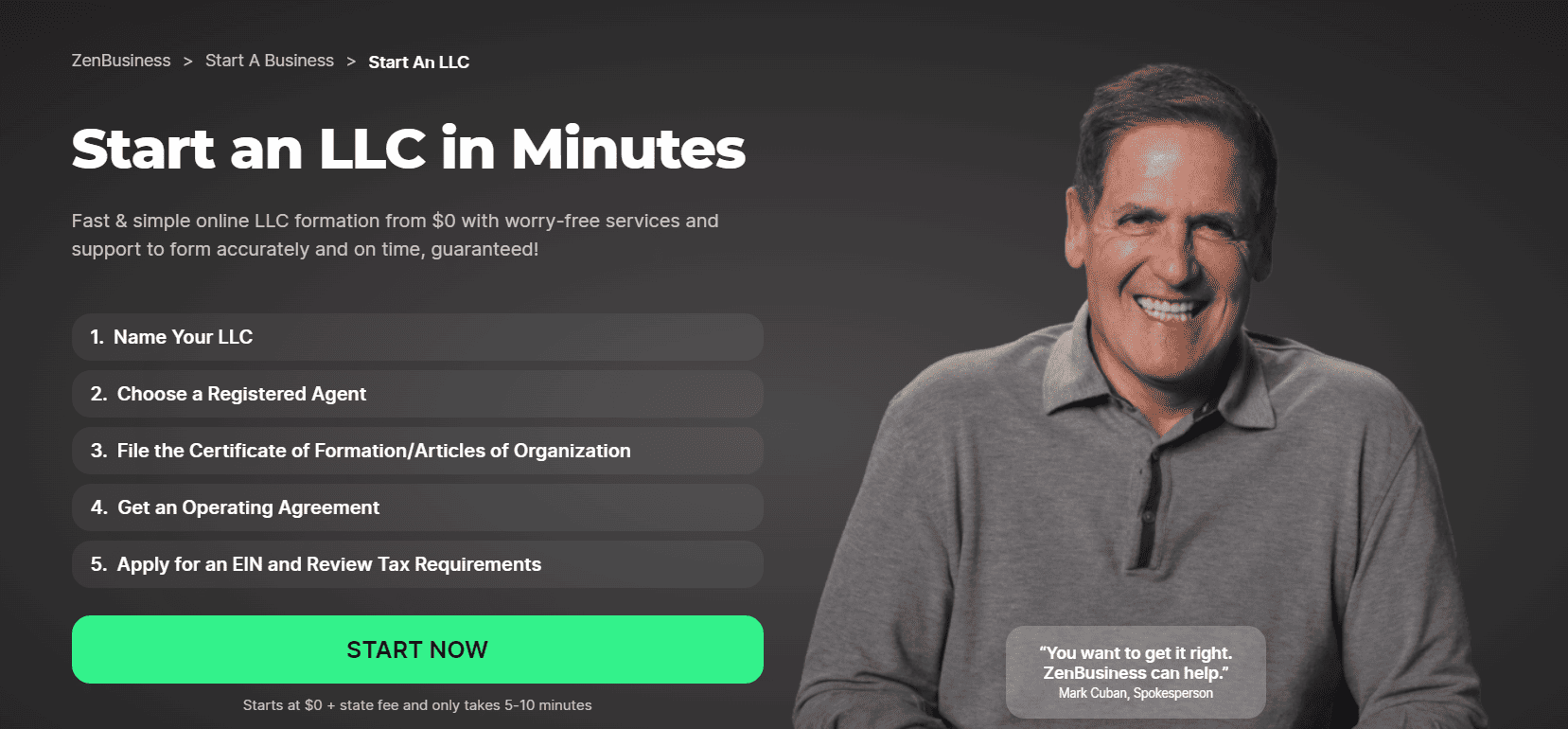 There are also many companies, like ZenBusiness, that offer LLC formation completely free of charge – all you'll have to do is cover the state fees.
FAQs
How Much Does It Cost to Start an LLC in Alaska?
The cost of starting an LLC in Alaska in $250.
How Long Does It Take to Form an LLC in Alaska?
It can take anywhere between two weeks to a month to officially form your Alaska LLC, assuming you'll have all the right documents filed on time.
A Word of Farwell
We hope you found our article on how to form an LLC in Alaska helpful in the pursuit of your new business formation.
There are a few basic steps that are obligatory in most states, such as filing articles of organization. Other steps might not be legally required, such as forming an operating agreement, but they might be extremely helpful for establishing the management and profit distribution of your business to avoid future conflicts.