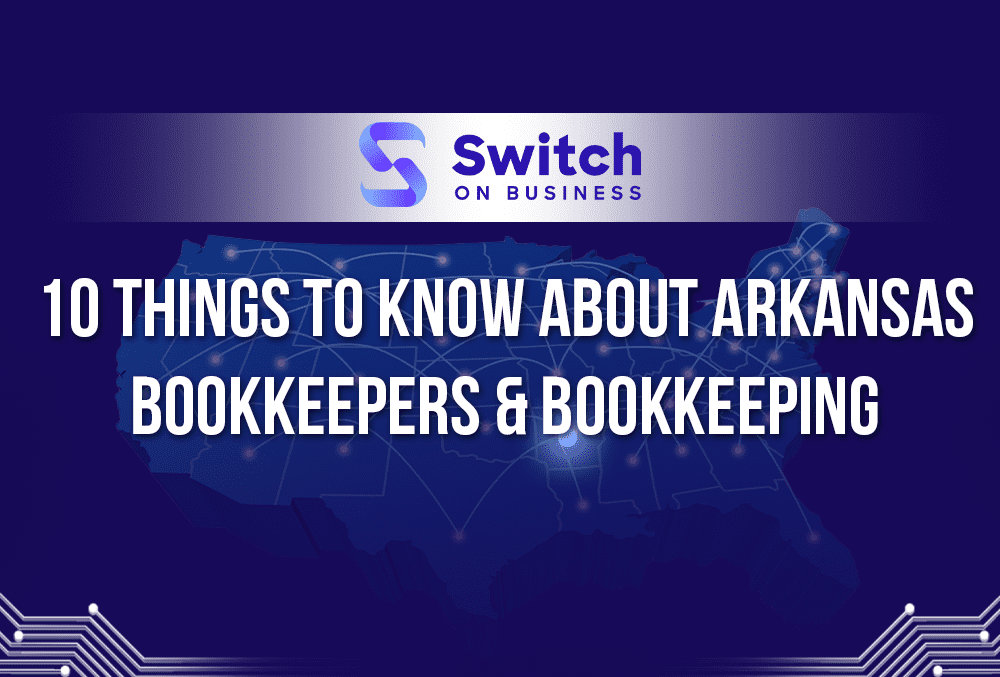 If you're looking to hire a bookkeeper, here are 10 things to know about Arkansas bookkeepers and bookkeeping that'll help you find the best Arkansas-based match for your business.1. How Much Do Arkansas Bookkeepers Cost?
Freelance bookkeepers in Arkansas can be found on Upwork for $20-$100 per hour.
You can also use bookkeeping software and pay considerably less (between $10 and $30 a month), or even find one for free that'll allow you to do the most essential bookkeeping tasks. That being said, doing your own bookkeeping can be very time-consuming.
Instead, you may want to use the services of a professional bookkeeping firm. According to the clutch.co, these are the best five accounting services in the state of Arkansas:
Landmark CPAsLandmark CPAs 

Dorsey and Company CPA

Pierce Firm, PLLCPierce Firm, PLLC

Regina Young CPA PA

Fair & Company CPAs
Let's go more into the rates of bookkeepers in Arkansas.
2. What Are Typical Bookkeeper Hourly Rates in Arkansas?
The hourly rate for a bookkeeper in Arkansas varies and is based on factors like the bookkeeper's level of expertise and the specific tasks you need to be done. 
Here are some typical hourly rates:
According to data for 2021, which is the most recent update by the Arkansas Department of Labor, we found the following hourly rates:
Entry Level: $17.82 per hour

Mean: $18.32 per hour
3. What Is The Average Bookkeeper Salary in Arkansas?
When employing a full-time bookkeeper in Arkansas, you can anticipate paying a salary within the range shown below:
The latest data from the U.S. Department of Labor for Arkansas was in 2020, and according to accountingedu.org, it's as follows:
Entry: $28,370.00 per year

Mean: $35,500.00 per year

Experience: between $43,660.00 and $52,330.00 per year
4. What Does an Arkansas Bookkeeper Do?
Bookkeepers in Arkansas belong under the Bookkeeping, Accounting, and Auditing Clerks category of the Standard Occupational Classification (SOC) code 43-3031.
The following tasks and work responsibilities are expected to be performed by bookkeepers in Arkansas:
Conform with federal, state, and corporate regulations, policies, and procedures.

While building and maintaining financial records, the bookkeeper must categorise and analyze statistical and financial data.

Calculate and create invoices and financial statements.

Use accounting software-programmed computers to record, store, and analyse data.

Handle standard office tasks.

Verify numbers, posts, and documents for appropriate input.

Reconcile or detect inconsistencies in records and report them.

Mathematical precision and correct data entry.

Use calculators, typewriters, and copy machines.

Accept, document, and deposit cash, cheques, and vouchers.

Provide personal accounting services.

Prepare and process payroll-related data.

Calculate income and social security tax deductions.

Compute and create checks for payments such as utilities, taxes, and other expenses.

Compare computer outputs against manually maintained books in order to match them.

Make forms for contributions to pensions for employees.

Create and fill in government paperwork. 

Create invoices and expense reports.

Prepare accounting trial balances.

Balance the cash receipts with expenditures.

Generate statistical reports for the company's profits and losses.

Keep track of inventory records.
5. How To Become A Bookkeeper in Arkansas
Education from technical schools, experience in a relevant field of work, or an associate's degree is the minimum educational requirement for bookkeepers in this area.
Companies often search for experienced workers and require one to two years of formal training, but you can also receive training on the job as some companies provide informal training via experience gained on the job.
6. Do You Need To Be Certified or Licensed To Be An Arkansas Bookkeeper?
According to the Bureau of Labor Statistics, if you want to work as a bookkeeper in the United States, you need to have at least a high school diploma (BLS).
Arkansas does not require bookkeepers to be licensed or certified. That being said, some bookkeepers choose to get more education to get better jobs and higher salaries. They do this by enrolling in bookkeeping programmes, getting bookkeeping certificates, or getting bachelor's degrees.
7. Can I Take Any Bookkeeping Classes in Arkansas?
There are many bookkeeping classes available in Arkansas. Some are online, while others require your physical presence – it's up to you to decide what suits you best. Let's list the top bookkeeping classes in the state of Arkansas:
Accounting Coach

– a free-to-use platform where you can learn or upgrade your bookkeeping skills. The site also offers some premium classes for a fee.
 The following are live instructor-led courses for QuickBooks that last one or two days:
Course Title (click for details & dates)

QuickBooks Online Edition: Basic course

QuickBooks Desktop Edition: Basic course

QuickBooks Desktop Edition: Advanced course

QuickBooks Desktop – Combo (Basic & Advanced)
You can also get a self-paced QuickBooks eLearning course for $250:
QuickBooks eLearning Bundle course
Additionally, on Udemy, you can find many bookkeeping courses, such as:
Bookkeeping Basics #1: Understand the Fundamentals

Effective Bookkeeping and Payroll

Bookkeeping Basics Explained (Bookkeeping & Accounting)
There are many more bookkeeping courses available. You can follow this link to see all bookkeeping courses in the state of Arkansas.
8. What Software Can I Use For Bookkeeping in Arkansas?
These are the best five bookkeeping software programmes in Arkansas:
I. FreshBooks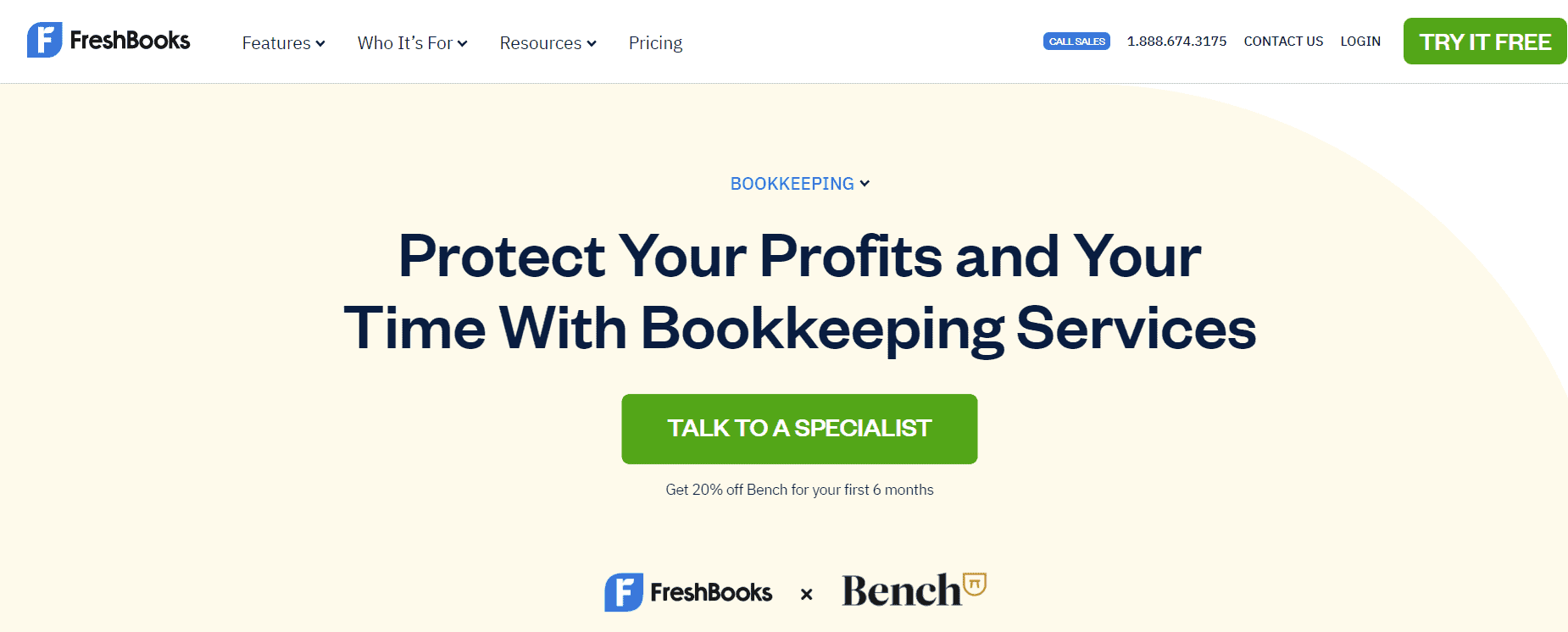 FreshBooks is one of the most well-liked bookkeeping software choices available today, and it provides services beginning at just $17 per month. Some of the features the bookkeeping software offers are billing and payments that are quick and simple, in addition to payroll services, tax filing, and more.
FreshBooks offers a discount of 20% for the first six months of professional services through a partnership with Bench.
Click here to navigate to the FreshBooks website.
II. Sage50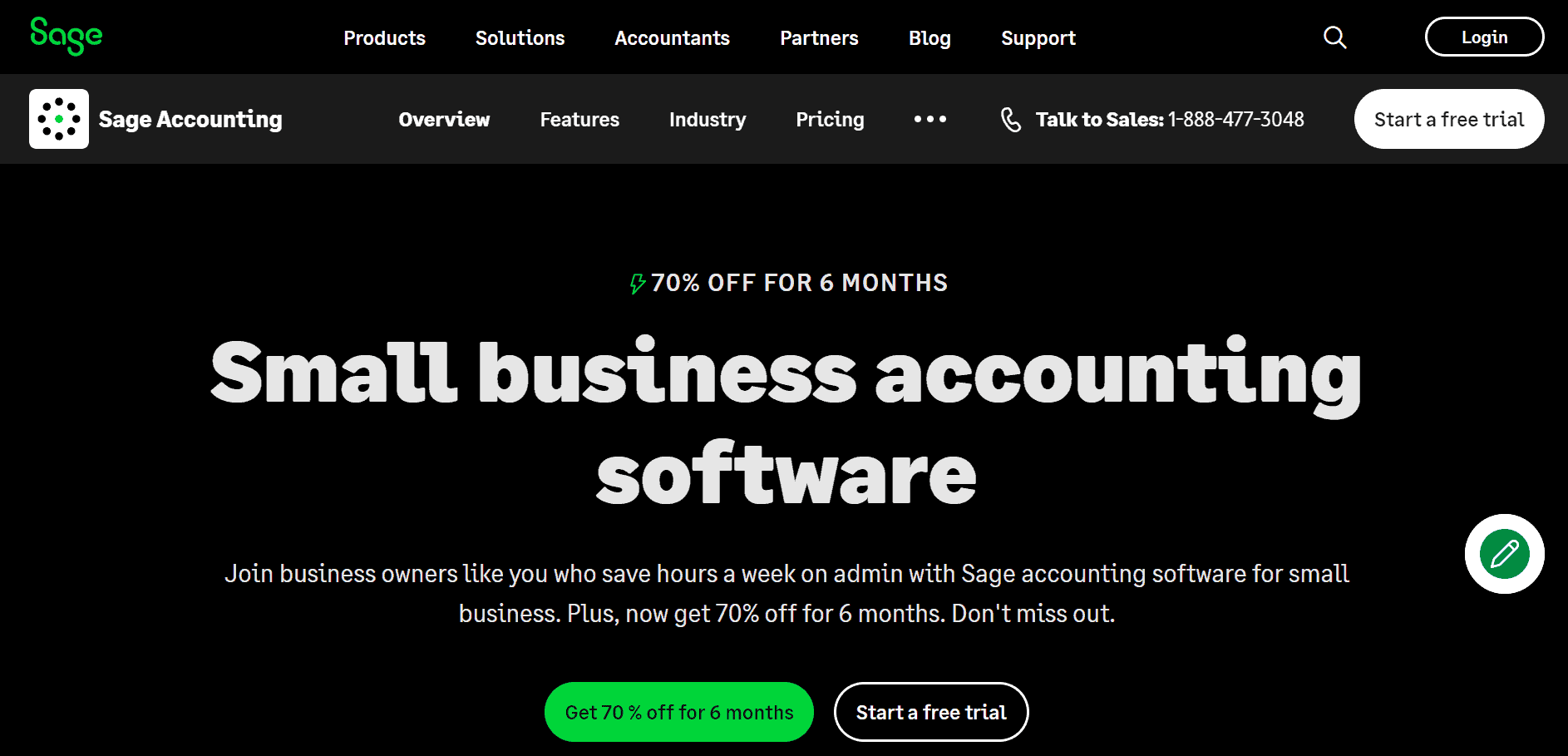 Pros of using the Sage50 bookkeeping software come from its features that include customizability, detailed documents, available tools for managing inventories, and assistance for integrating Microsoft 365. Some of the cons include that this software is only compatible with Windows and lacks robust mobile apps.
Sage 50cloud Accounting has the following three plans billed yearly instead of monthly:
One-person Pro Accounting costs $57.17 per month.

Premium Accounting is $92 per month for one person. 

One-user Quantum Accounting costs $152.42 per month.
Microsoft 365 Business integration is not included in any of the plans and costs an additional $180 per year.
III. Wave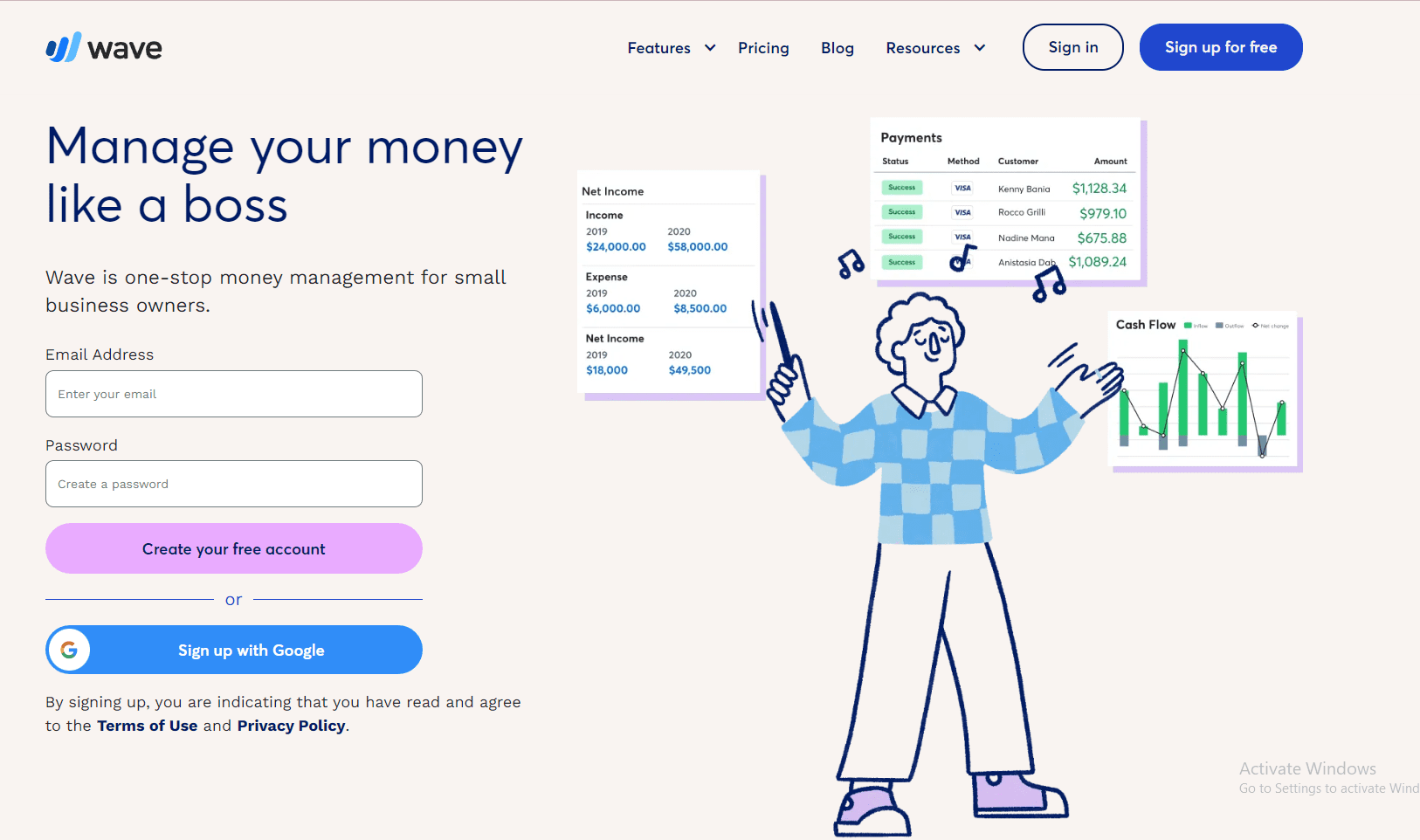 Wave provides accounting software, billing software, and banking software that is exclusively available in the United States are completely free to use. There are no free trials, membership fees, or other hidden costs involved.
Internet banking, payroll system, and access to individualised accounting services and counselling via Wave Advisers are some of the premium add-on capabilities that are optionally available through Wave for a fee.
IV. Xero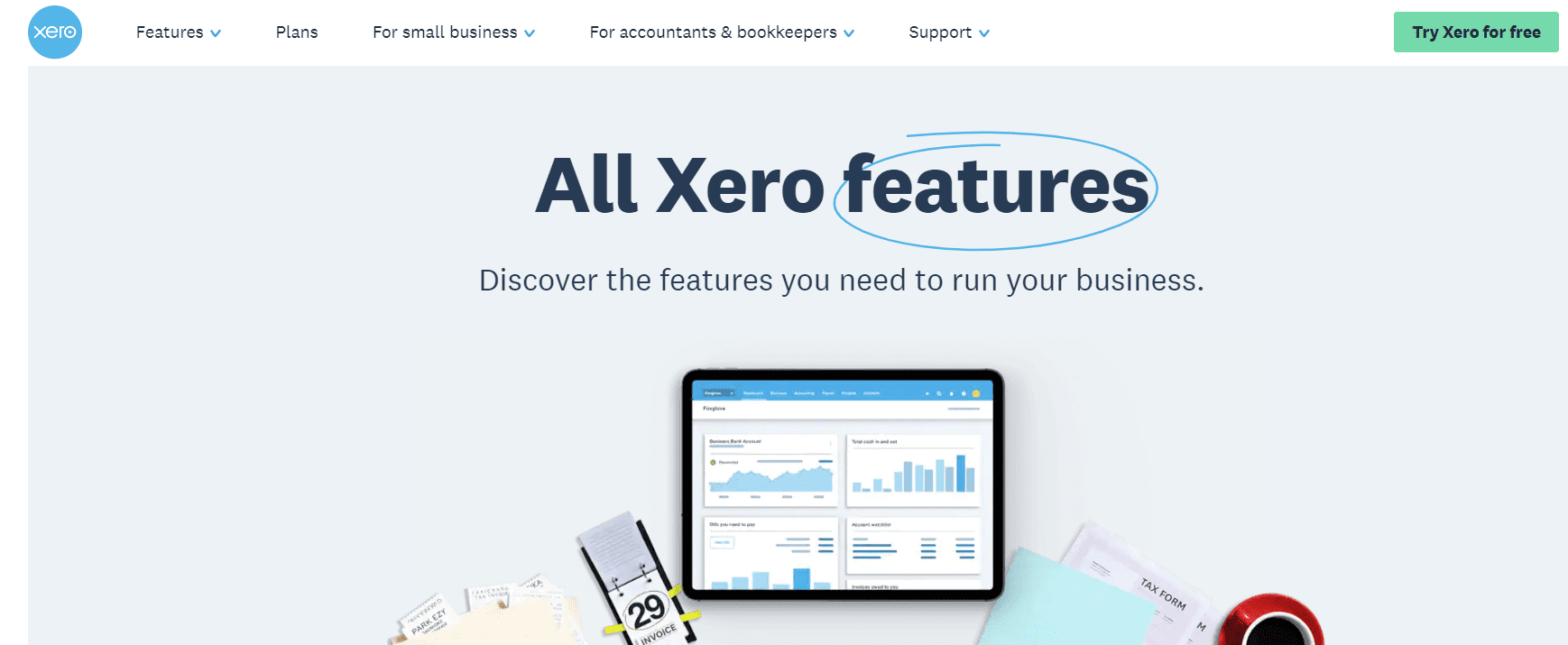 This is another solution that is gaining popularity because of its inexpensive cost and extensive feature set. Bank connections, the capability to collect payments online, and the capacity to manage expenditures are just some of its many features. The early plan is available at a low monthly price of $13.
Click here to navigate to the Xero website.
V. QuickBooks

QuickBooks is likely the most well-known software to storing financial records on the market today. And despite the fact that it is not the most affordable option (plans begin at $30 per month), it comes equipped with features such as income and expense tracking, invoice and payment management, overall reports, and more.
Click here to navigate to the QuickBooks website.
9. How Many Bookkeepers Are There in Arkansas?
According to the most recent update (May 2021) by the US Bureau of Labor, there were an estimated 4,460 bookkeepers in the state of Arkansas.
10. Where Can I Find The Best Arkansas Bookkeepers?
For the best local bookkeepers in your area in Arkansas, just click on your region below: