If you're looking for the most reliable bookkeepers in Alaska, the information below will make your decision that much easier. We'll go through 10 things to know about Alaska bookkeepers and bookkeeping, so you can find the most qualified accounting professionals in this state and choose the one that's right for your business.
1. How Much Do Alaska Bookkeepers Cost?
The going rate for a bookkeeper varies greatly from one state to the next, and Alaska is no exception.
If you want the least expensive option, you can choose one of the bookkeeping software we've reviewed further below, which can be free or cost up to $152 per month.
Freelance bookkeepers in Alaska can be found on Upwork. We checked the top nine bookkeepers that can be found on the platform, and the cost of hiring them ranges between $10 to $275 per hour, depending on their experience and the services provided.
A bookkeeper in Alaska will set you back roughly $1,000 per month, or $25 per hour, on average. In the following like, we will examine this in more detail.
2. What Are Typical Bookkeeper Hourly Rates in Alaska?
The hourly fees for hiring a bookkeeper in Alaska range between $14 and $50. 
According to 2021 data, which is the most recent update by the Alaska Department of Labor, the current hourly rates are as follows:
Entry Level: $17.51 per hour

Mean: $24.39 per hour

Experienced: $36.17 per hour
Bear in mind that these numbers are for the base wage and do not take into consideration health coverage, payroll, or other expenses.
3. What Is The Average Bookkeeper Salary in Alaska?
Several factors, including the bookkeeper's level of expertise and the scope of their responsibilities, affect the total cost of employing a full-time bookkeeper in Alaska. The following is a range of wages offered in the state of Alaska:
The Alaska Department of Labor updated its data in 2021, so the current bookkeeper salaries in Alaska are as follows:
Entry: $33,620.00 per year

Mean: $46,829.00 per year

Experience: $69,450.00 per year
These prices don't take into account any employer taxes or benefits.
4. What Does an Alaska Bookkeeper Do?
Bookkeepers in Alaska belong under the Bookkeeping, Accounting, and Auditing Clerks category of the Standard Occupational Classification (SOC) code 43-3031.
Bookkeepers' responsibilities include the following, as stated by the Alaska Department of Labor:
Compute, organise, and record numerical data to maintain full financial records.

Perform calculations and data verifications to gather fundamental financial data used to maintain accounting records. 

Perform calculations and data verifications related to commercial transactions made by other employees.

"Payroll and Timekeeping Clerks" are not included in this count (43-3051).
5. How To Become A Bookkeeper in Alaska 
If you are interested in a career as a bookkeeper in the United States, you are required to have at least high school education, as stated by the Bureau of Labor Statistics (BLS). However, the majority of companies will give you preference if you have completed some school at the postsecondary level or have a correlate degree in business, accounting, or a related profession. 
In order to improve their work and advancement opportunities, some bookkeepers choose to further their education by enrolling in bookkeeping programmes, obtaining bookkeeping certificates, or obtaining bachelor's degrees.
6. Do You Need To Be Certified or Licensed To Be An Alaska Bookkeeper?
Bookkeepers who work in the state of Alaska are not required to hold a licence or certification.
Because the educational requirements are not very stringent, many firms will provide you with training while working, so you can become familiar with several computer programmes and practices in the bookkeeping industry. 
An individual can become a Certified Bookkeeper (CB) through the American Institute of Professional Bookkeepers (AIPB) by taking a certification test. With this voluntary certification, you demonstrate to potential employers that you have the bookkeeping expertise and professional standing that they are looking for, even though this or other certifications are not essential for getting hired as a bookkeeper in this state.
7. Can I Take Any Bookkeeping Classes in Alaska?
The best bookkeeping courses in Alaska are as follows:
8. What Software Can I Use For Bookkeeping in Alaska?
Regardless of what kind of business you run in Alaska, the right bookkeeping software will help you stay organized financially and ensure your taxes are filed correctly every year.
Let's look at the five most popular software options for bookkeeping in Alaska that will make your job easier. 
I. Quickbooks by Intuit

Quickbooks is a well-known accounting software package that was developed specifically for smaller companies. Users are granted the ability to produce and manage invoices, monitor inventory levels, manage spending, and a variety of other functions. It also interfaces with other platforms, like PayPal, allowing you to instantly transfer money from one account to another without having to leave the app and go to another website. In addition, Intuit provides its Alaskan customers with a wealth of how-to resources for using Quickbooks, as well as customer support via chat or phone.
There is a free 30-day trial available, after which the monthly fee will be from $15 to $31.
II. Xero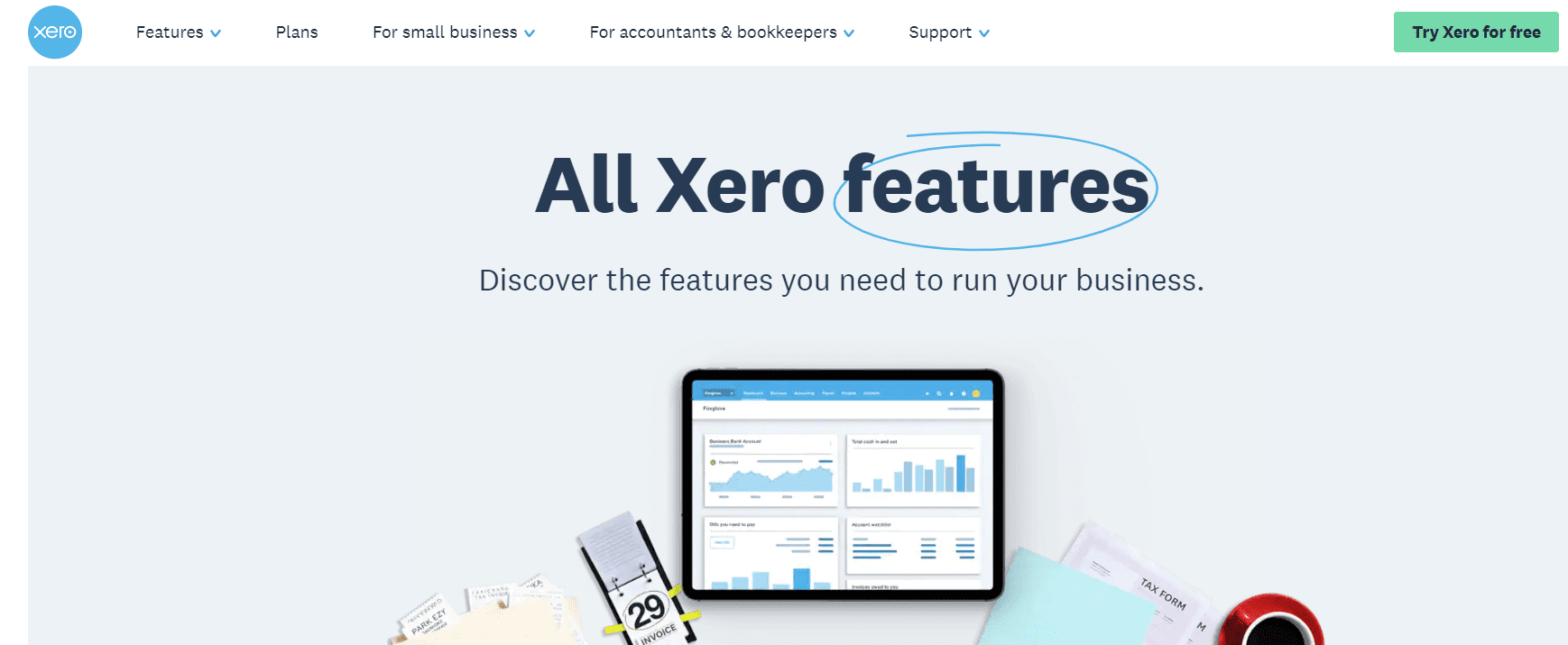 Xero is another accounting software application that suits the needs of small enterprises and new ventures. It offers a straightforward layout that's simple to get started with and navigate. It has a variety of functions, including bank reconciliation, invoice management, cost monitoring, and more. In addition, customers in Alaska who have questions or need help with account creation or other Xero-related issues can reach out to Xero's expert support team for assistance. 
Xero offers a free trial for the first 30 days, after which the pricing ranges from $13 to $70 monthly.
III. Wave Accounting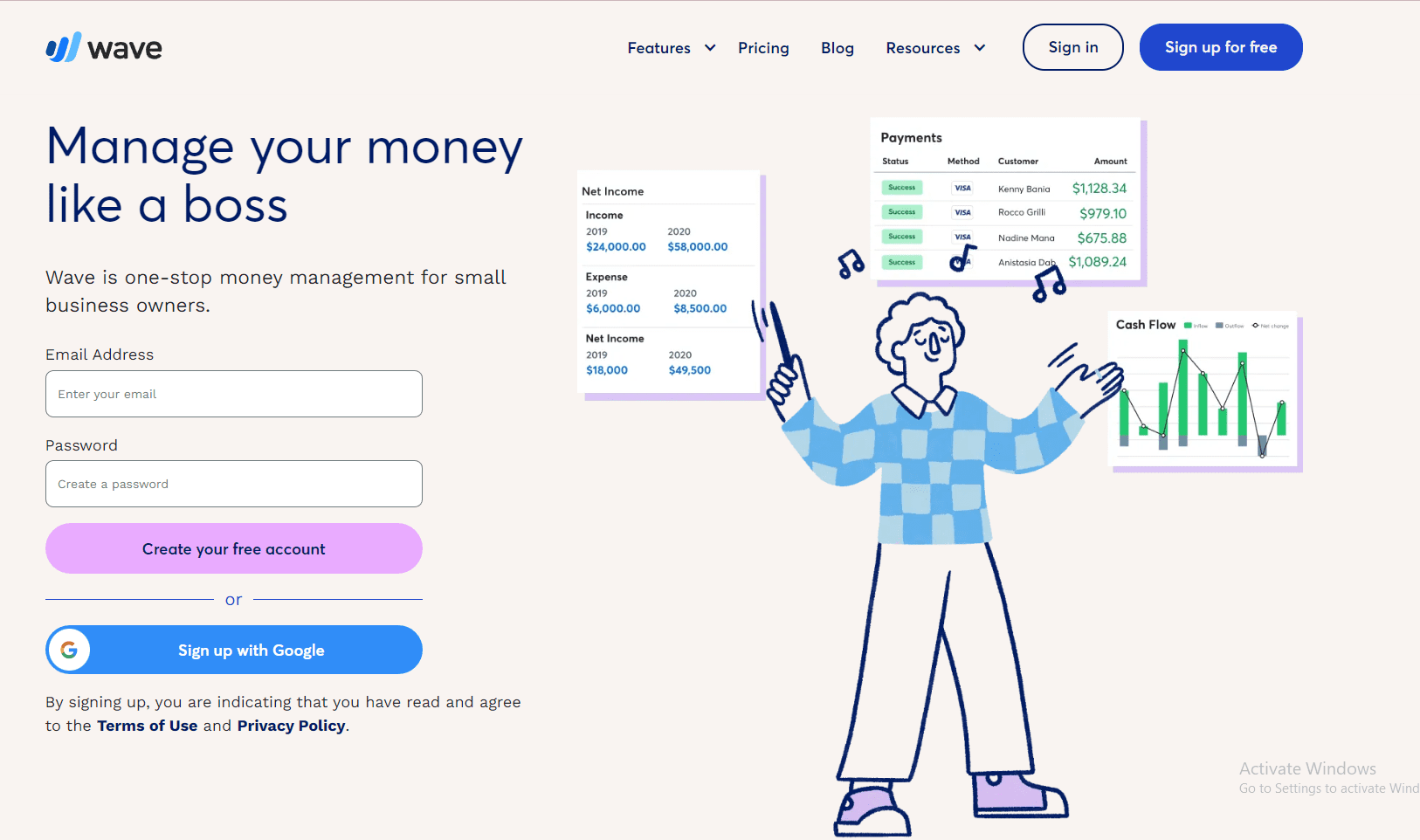 Wave Accounting is a cloud-based accounting solution that's perfect for entrepreneurs who don't need a full-fledged accounting system yet still want access to some basic features, like invoicing and expense tracking tools. It also allows users to connect their bank accounts so they can easily keep track of their financial transactions in real-time. And best of all? Wave Accounting is completely free! 
IV. FreshBooks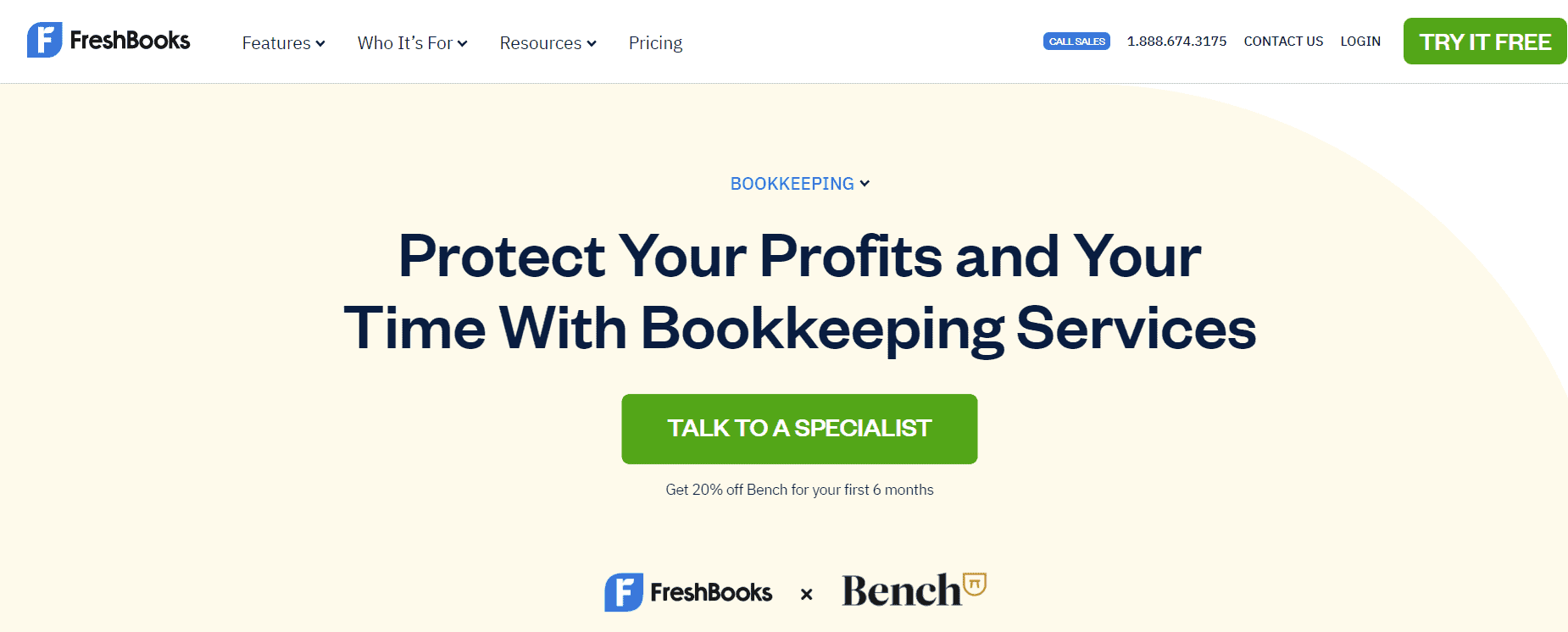 Freelancers and those who manage their own small businesses but don't require larger accounting solutions, such as Quickbooks or Xero, will find that FreshBooks is the perfect answer for them. Users of FreshBooks can submit presentable invoices in a matter of minutes, manage the amount of time spent on various projects and activities, collect payments online, and do much more, all from a centralised platform that can be accessed from anywhere. 
You can get FreshBooks for between $17 and $55 per month, and a free 30 days trial.
V. Sage 50cloud Accounting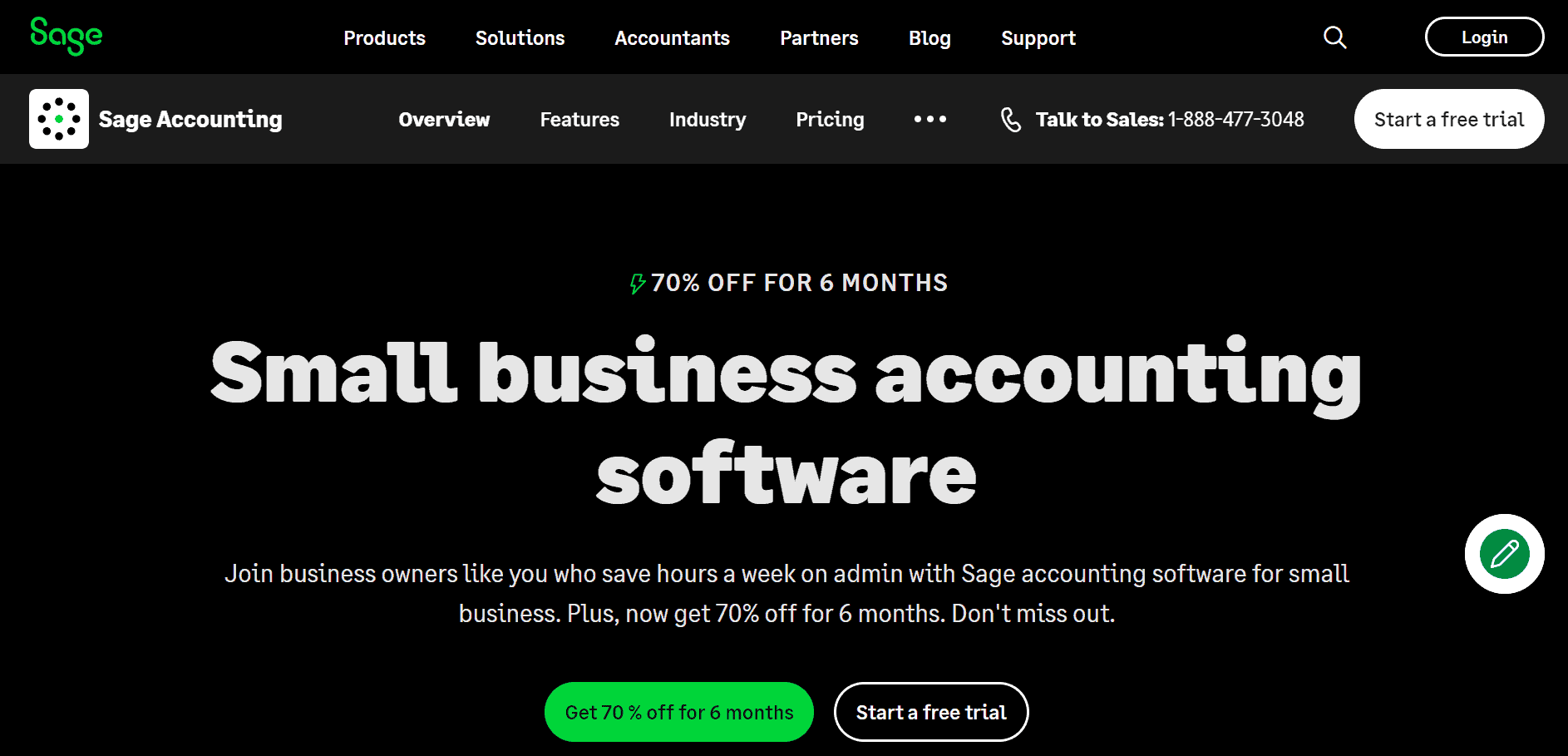 Sage 50cloud Accounting enables users to send out invoices electronically in addition to offering a payroll management tool that ensures employees are paid promptly and accurately every month. Using this bookkeeping software will allow businesses to remain organised and on top of their finances. Moreover, Sage 50cloud interfaces readily with other software. For example, for a fee of $180 per year, this bookkeeping software can quickly and simply import data from Microsoft Office 365.
The monthly fee ranges from $57 to $152 (for one user).
9. How Many Bookkeepers Are There in Alaska?
According to the Alaska Department of Labor and Workforce Development, there were an estimated 4,460 bookkeepers in the state in 2020, but this was scheduled to increase to 4,945 by 2030.
10. Where Can I Find The Best Alaska Bookkeepers?
Simply select your city from the list below to see the most highly qualified bookkeepers in Alaska who are located in your neighbourhood: