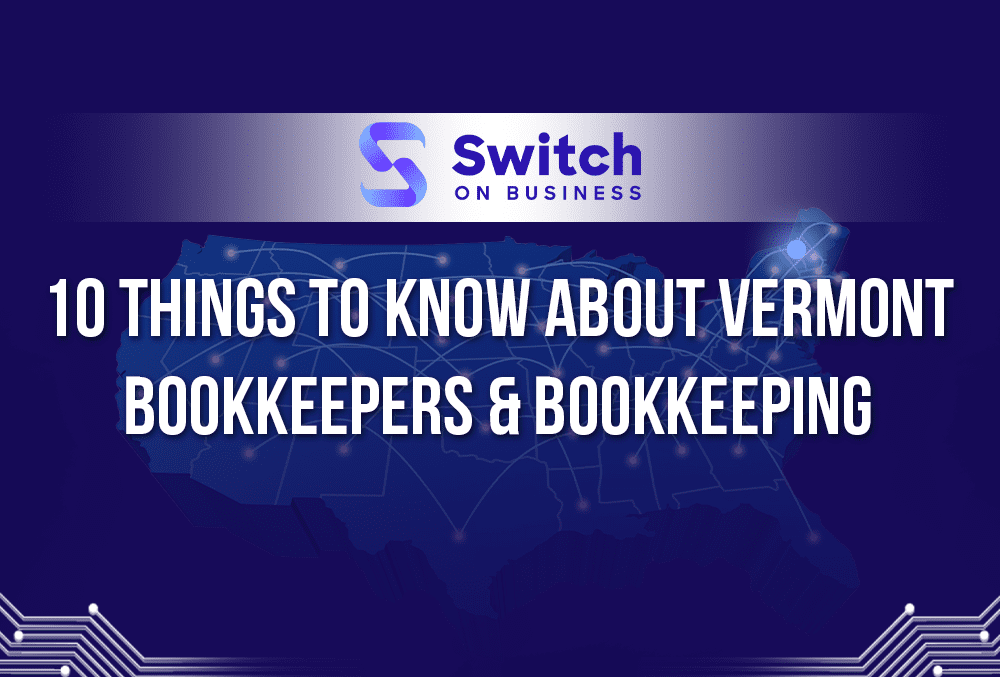 Do you have a Vermont-based business and want to hire a bookkeeper? You've come to the right place. To make your decision easier, we've compiled this guide with the top 10 things to know about Vermont bookkeepers and bookkeeping.
1. How Much Do Vermont Bookkeepers Cost?
As in most U.S. states, Vermont bookkeepers' costs vary widely.
If you want to save money, the most affordable option is to use bookkeeping software. This option, however, requires you to invest time to do your books yourself. Bookkeeping software prices range between free and $299 per month, depending on the features and support you need for your business.
The second most affordable option is to hire a freelance bookkeeper. Vermin bookkeepers' hourly rates on Upwork range between $10 and $65.
You can expect to pay a few thousand dollars monthly for a third-party bookkeeping service, although many agencies disclose prices only after inquiry. The cost grows alongside business complexity.
The most expensive option, but sometimes more than needed, is to hire a full-time, in-house bookkeeper.
In the following paragraphs, we will outline these costs in more detail.
2. What Are Typical Bookkeeper Hourly Rates in Vermont?
The first option is to hire a part-time bookkeeper. However, the hourly rates vary depending on the source of information. Here's an overview of the hourly rates of bookkeepers in Vermont from five websites:
According to the U.S. Bureau of Labor Statistics, the average hourly wage of Vermont State bookkeepers is $22.42. The lowest hourly wage is $14.40, while the highest is $29.61. This data is from 2021. You can contact the Bureau directly or wait for the new data revisions to get the latest information.
Furthermore, these hourly rates represent base salaries, meaning they don't include additional benefits such as health insurance, taxes, or social security.
3. What Is the Average Bookkeeper Salary in Vermont?
If you're considering hiring a full-time bookkeeper in Vermont, here is the salary range you would be expected to pay according to different websites:
The U.S. Bureau of Labor Statistics website data shows that the average salary of an in-house bookkeeper in Vermont is $46,640. The lowest bookkeeping salary is $29,960, and the highest is $61,590.
The data from the Bureau listed here is from 2021.
Just as the hourly wages, base salaries don't include any additional benefits, such as health insurance, taxes, and social security. 
4. What Does a Vermont Bookkeeper Do?
According to the U.S. Bureau of Labor Statistics, the tasks of Vermont-based bookkeepers include:
Storing and coding the documents according to company rules.

Using a computer with accounting software for answering general questions about finance.

Using basic program packages such as Microsoft Office. 

General office duties: answering the phone, routine correspondence, operating the printer, scanner, and copy machine.

Using accounting software like QuickBooks, Xero, or Zoho Books.

Reviewing the documents and checking the background information for filed reports.

Analyzing, presenting, storing, and recording financial information.

Making journal entries for all types of business transactions.

Reviewing and updating invoices and account receivables.

Reconciling balance sheets, income statements, and other essential reports.

Knowing both state and company legislations, policies, and standards related to accounting and finance.

Analyzing payroll, expenses, etc.

Preparing reports independently or assigning the primary bookkeeper with reports.

Receiving, recording, and bank cashing checks and vouchers.

Finding and noting or reconciling discrepancies in records.
5. How to Become a Bookkeeper in Vermont?
To become a bookkeeper in Vermont, you need a high school diploma or higher. However, having a college or university education can help you land better-paying jobs.
You can also receive on-job training in the form of an internship or training program to be better prepared to work in this position.
6. Do You Need to Be Certified or Licensed to Be a Vermont Bookkeeper?
You don't need a license to work as a bookkeeper in Vermont. Still,  it helps you find a better-paying position and stay in the loop with new laws, regulations, and other novelties in the bookkeeping field.
If you're interested in becoming a licensed bookkeeper in Vermont, here's what you need to do:
Obtain adequate education (at least 120 semester hours as part of a bachelor's degree) or equivalent.

Pass the CPA exam.

Pass the ethics exam.

Gain adequate working experience.

Keep up with the bi-annual license renewal requirements.
7. Can I Take Any Bookkeeping Classes in Vermont?
Regarding bookkeeping classes in Vermont, there are plenty of options.
The Community College of Vermont offers a bookkeeping + program that prepares students for entry-level bookkeeping positions. Certification exams are required to obtain a Certified Public Bookkeeper license. That said, the program offers some of the following courses: spreadsheets, financial accounting, computerized accounting, payroll accounting, managerial accounting, intermediate accounting, cost accounting, etc.
Another program at the Vermont Technical College was created for workforce development and continuing education. It teaches students basic accounting concepts and prepares them to pass the exams for the bookkeeper certification. The price of the course is $2,195.
Finally, if you enroll at Northern Vermont University (soon to become Vermont State University), you have a chance to receive a full scholarship for a similar study program. The credit-earning system is quite flexible, and you need to obtain at least 42 credits in bookkeeping and accounting-related courses to receive a diploma.
8. What Software Can I Use For Bookkeeping in Vermont?
Many bookkeeping software is available on the market, and you can choose one that best fits the needs of your Vermont-based business.
Bookkeeping programs are usually quite affordable, but without a bookkeeper who would use them, you will need to be the one to operate them.
Here are some of the most popular bookkeeping software.
I. Xero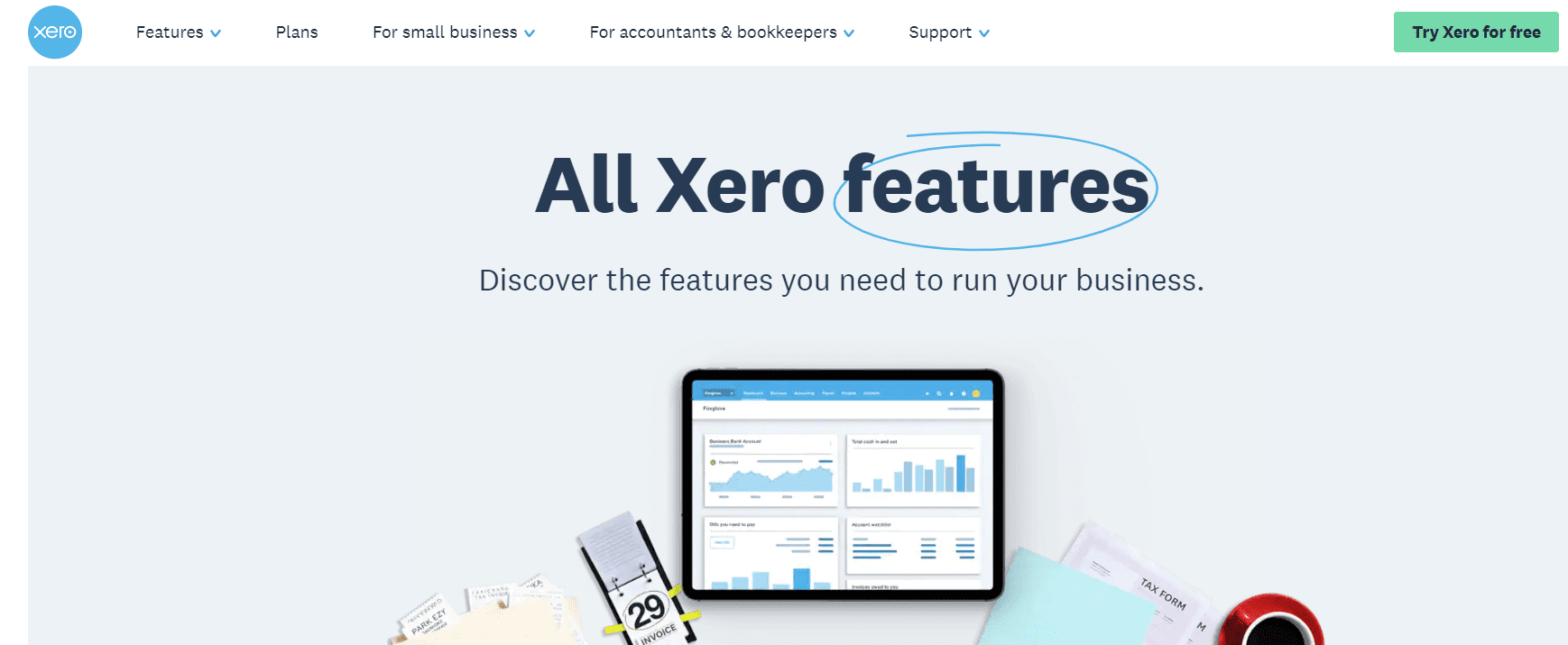 Xero is the most affordable bookkeeping program, with an early monthly plan of only $13. This software is becoming increasingly popular thanks to this low price combined with very useful features such as spending management, submission or reimbursement of expense claims, bank connections, and online money transfers.
II. Zoho Books

Zoho Books is a popular bookkeeping program whose main advantage is the ease of integration with other software programs you may be using at the moment. In addition, this software features important reports like 1096 and 1099, sales and tax reports, as well as money transactions.
III. QuickBooks

Despite its high price, QuickBooks is one of the most popular bookkeeping software. The entry-level bundle costs $30 per month. And in that bundle, you'll get the following features:  bills, payments, income and expenses automatic tracking, tax deductions, essential records, time tracking, and more.
IV. Patriot Software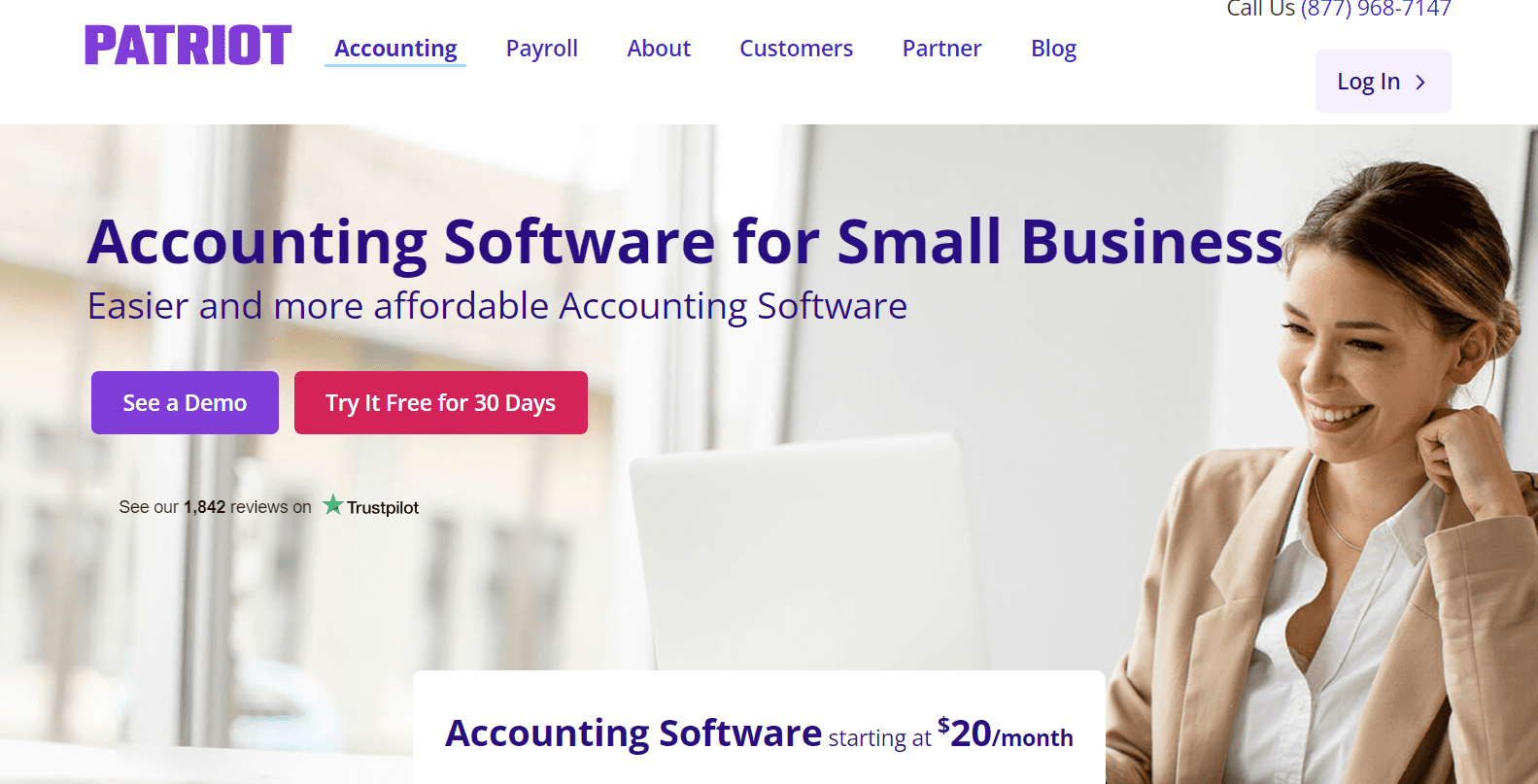 Patriot Software is the typical choice of people looking for a bookkeeping program with services tailored to their specific business size. The entry-level package costs $20 monthly and comes with many perks, such as money, income, and cost trackers, 1099 and 1096 reports, and more.
V. Fresh Books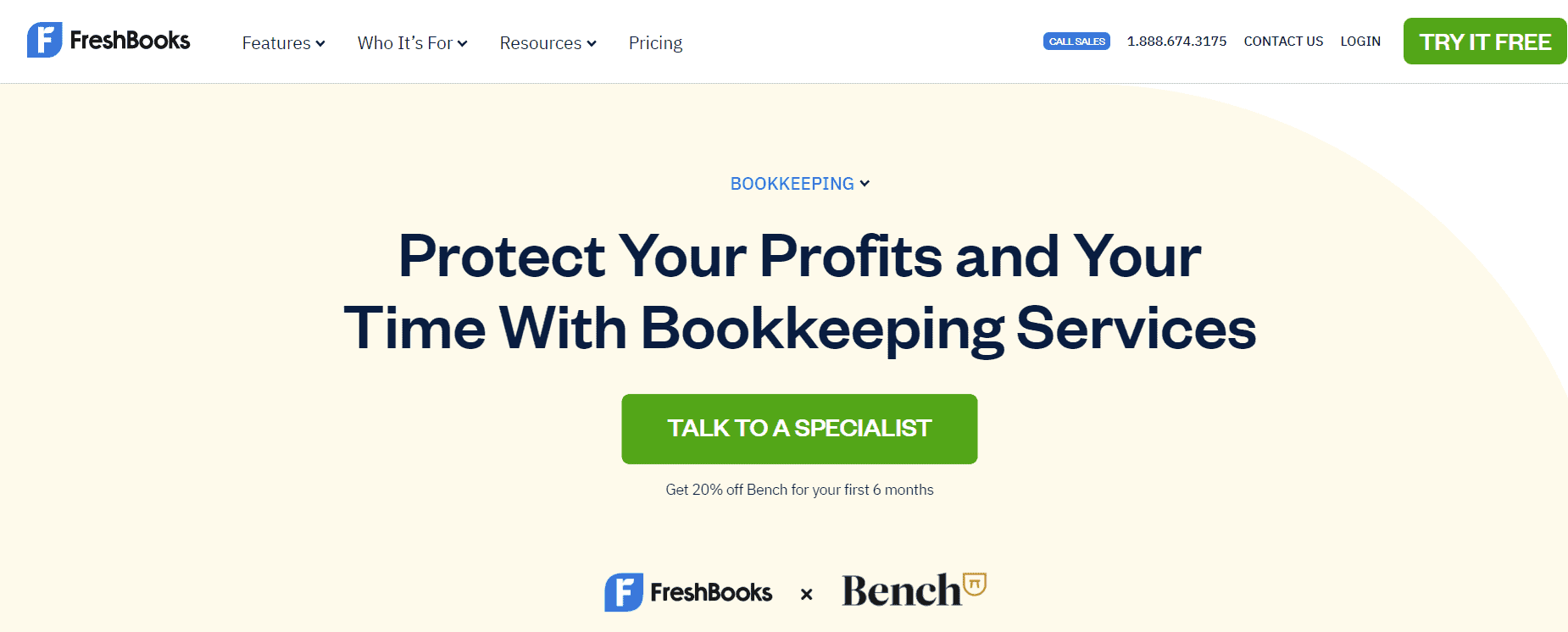 Fresh Books is also a top-rated program for bookkeeping. The basic plan starts at $17 per month, but you'll get a 20% discount during the first 6 months if you're a new user.
One of the main advantages of this software is its top-notch customer service. Moreover, the software is entirely cloud-based, meaning you can access up-to-date information from any browser.
9. How Many Bookkeepers Are There in Vermont?
There are 3,900 bookkeepers in Vermont, according to the U.S. Bureau of Labor Statistics. The self-employed ones are not taken into this calculation.
10. Where Can I Find The Best Vermont Bookkeepers?
Find the best bookkeepers in Vermont near you by clicking on your city from the list below: