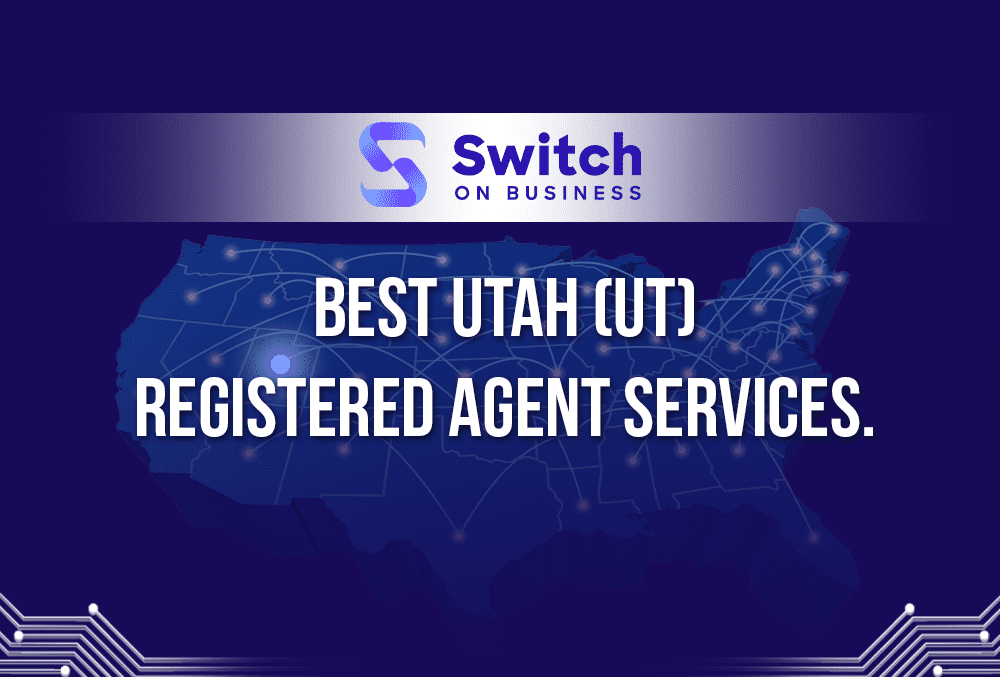 Finding the right Utah registered agent is crucial if you want to remain compliant with the Utah Secretary of State and meet all the legal obligations. If you're overwhelmed by the number of options on the market, we have the perfect guide to help you narrow down your choices. Our guide on the best Utah registered agent services contains varied recommendations that will suit all types of businesses.
Not in the mood to sift through eleven recommendations? Then check out our summary table below, which contains the main features of our top three recommendations.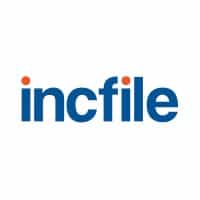 Free For The First Year
$119 / Annually After That
Never Any Hidden Fees or Contracts
Loved by 800,000+ Entrepreneurs
Available in All 50 States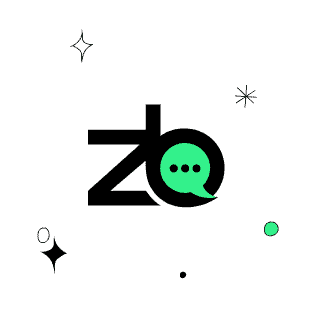 Rated 4.6 out of 5 On Trustpilot
$199 / Year
Only Takes 5 to 10 Minutes To Set-up
100% Accuracy Guarantee
Expert Customer Support

Free First Year If You Use Their $39 formation package
$125 Per Year After
Available in all 50 states
Free mail forwarding
Locally-Scanned Documents
Best Utah Registered Agent Services
Registered Agent Service
Cost
Utah Office Location
IncFile
$119 a year/first year free
with incorporation
Not stated
ZenBusiness
$199 a year
Not stated
Northwest
$125 a year
South Jordan
Swyft Filings
$149 a year
Not stated
Registered Agent Net
$89 a year
Not stated
LegalZoom
$299 a year
Not stated
MyCorporation
$120 for the first year
$179 every year after
Not stated
MyCompanyWorks
$99 a year
Not stated
Utah Registered Agent
$35 a year
South Jordan
Harbor Compliance
$99 a year
South Jordan
CSC Global
$381 a year
Salt Lake City
On top of individual recommendations, we'll also go over all the mandatory steps of registering a business in Utah and answer other important questions in our FAQ section.
With all that out of the way, let's begin by stating the role of a registered agent.
What Is a Registered Agent?
A registered agent, or a resident/statutory agent, is a person or a company whose duty is to receive documents and correspondence on your business' behalf. Once they receive the documents, they have to forward them back to you.
Does Utah Require a Registered Agent?
Yes, hiring a registered agent is a legal requirement for all business entities situated in Utah.
What Are the Benefits of Hiring a Registered Agent Service?
Still not convinced that hiring a registered agent service is the right decision for you? Check out all the benefits you can enjoy if you do so.
Registered agents give you more freedom in terms of your working hours and allow for more time to dedicate to the growth of your business;

You can extend your business across various states;

Your privacy will be protected and your clients will never see you in vulnerable situations;

Compliance will never be a problem for your business;

You can maintain a clean business image.
Now that that's settled, let's start with our first recommendation.
1. IncFile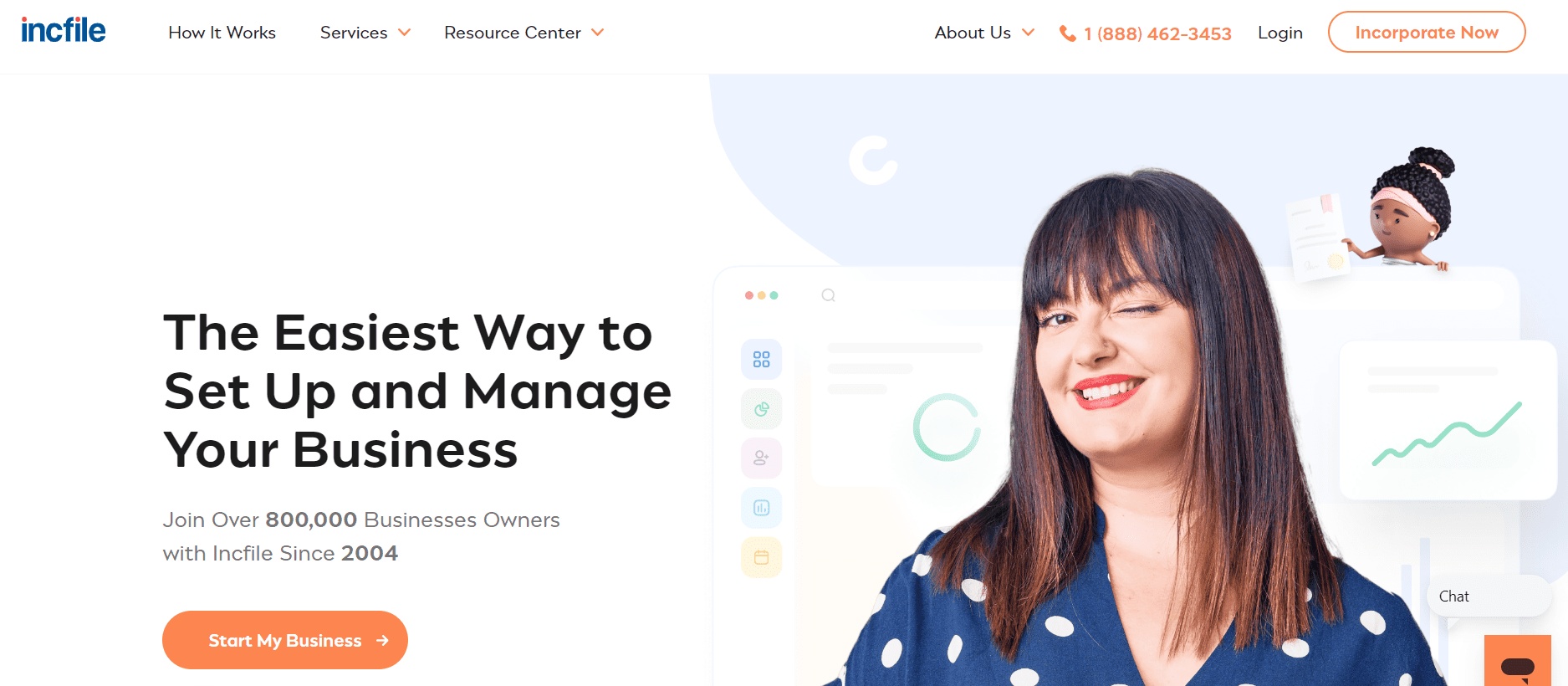 IncFile, a company that's helped over 800,000 companies, offer an incredible bargain for anyone who wants to use both their formation and registered agent services – with their formation package, you'll get a year of registered agent services for free. This includes:
Access to your correspondence on your personal dashboard

Receiving your important correspondence in due time

Automatic mail forwarding

Tailored email and text notifications
IncFile is very diligent about sending their customers' compliance reminders, so you'll always remain on track with state deadlines.
After your first year of free registered agent service, your yearly fee will be $119 per year, which is incredibly affordable for a quality service.
Moreover, you can also hire IncFile for:
Trademarking

Virtual address

Foreign qualification

Tax consultations

Amendment

Business licenses and permits

EIN Number

Certificate of good standing
2. ZenBusiness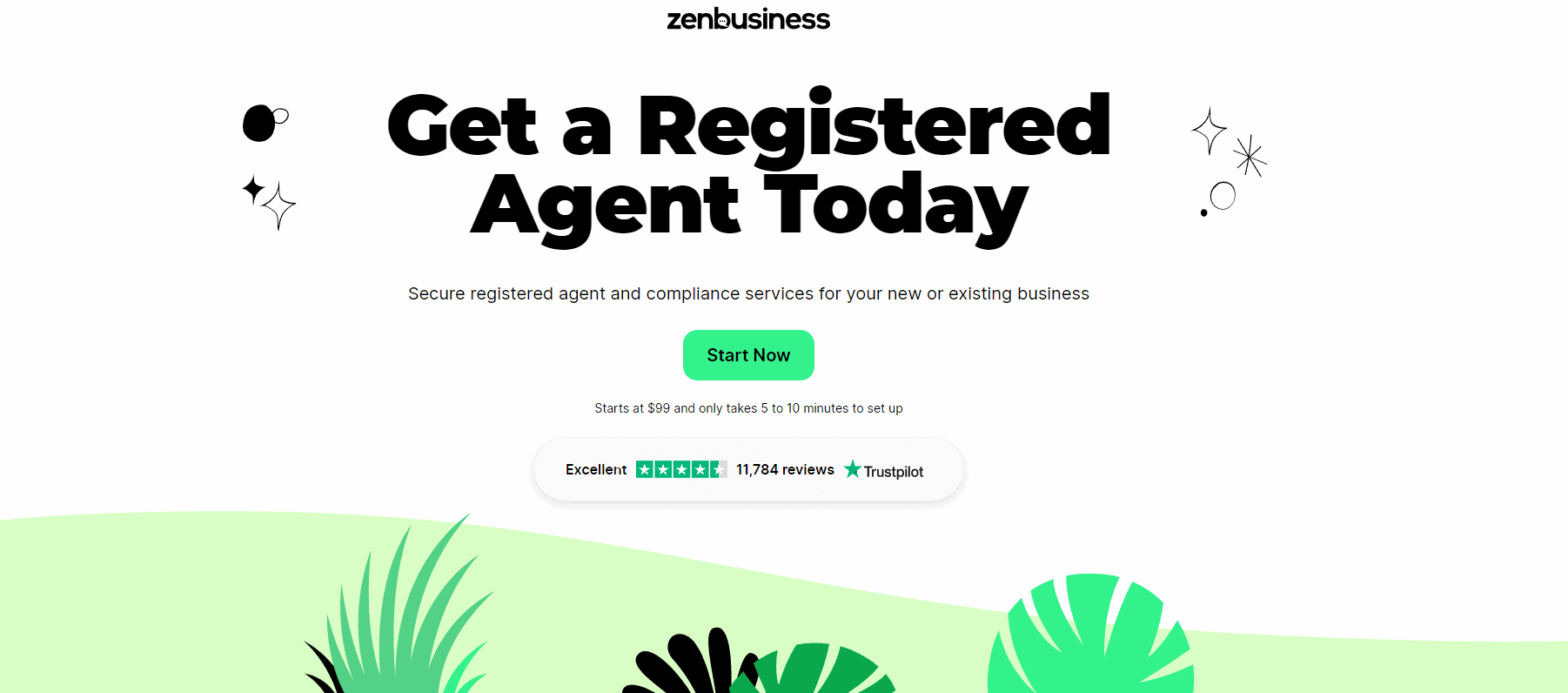 ZenBusiness, a company that's rated as number one on Forbes and Investopedia, offer a wide range of services at a competitive rate. With thousands of online ZenBusiness reviews that confirm their high-quality performance, you know you'll get the best of the best. Their offer includes the following benefits:
Expert handling of all your documents

Mail forwarding

Fast turnaround

Email notifications

Access to a personalized dashboard

Document scanning
Being a nationwide service, ZenBusiness will help you to easily expand your business in other jurisdictions.
The company is also known for supporting fellow business owners with their $5K Grant Program.
Your yearly fee with ZenBusiness will be $199. However, if you want to get more out of the service, you can upgrade their standard package and get added benefits like two complimentary annual filings.
They also offer:
Incorporation

Domain name and website

Business license reports

Worry-free compliance

Banking and finances

EIN Number

Operating agreement

Annual reports

Taxes and accounting
3. Northwest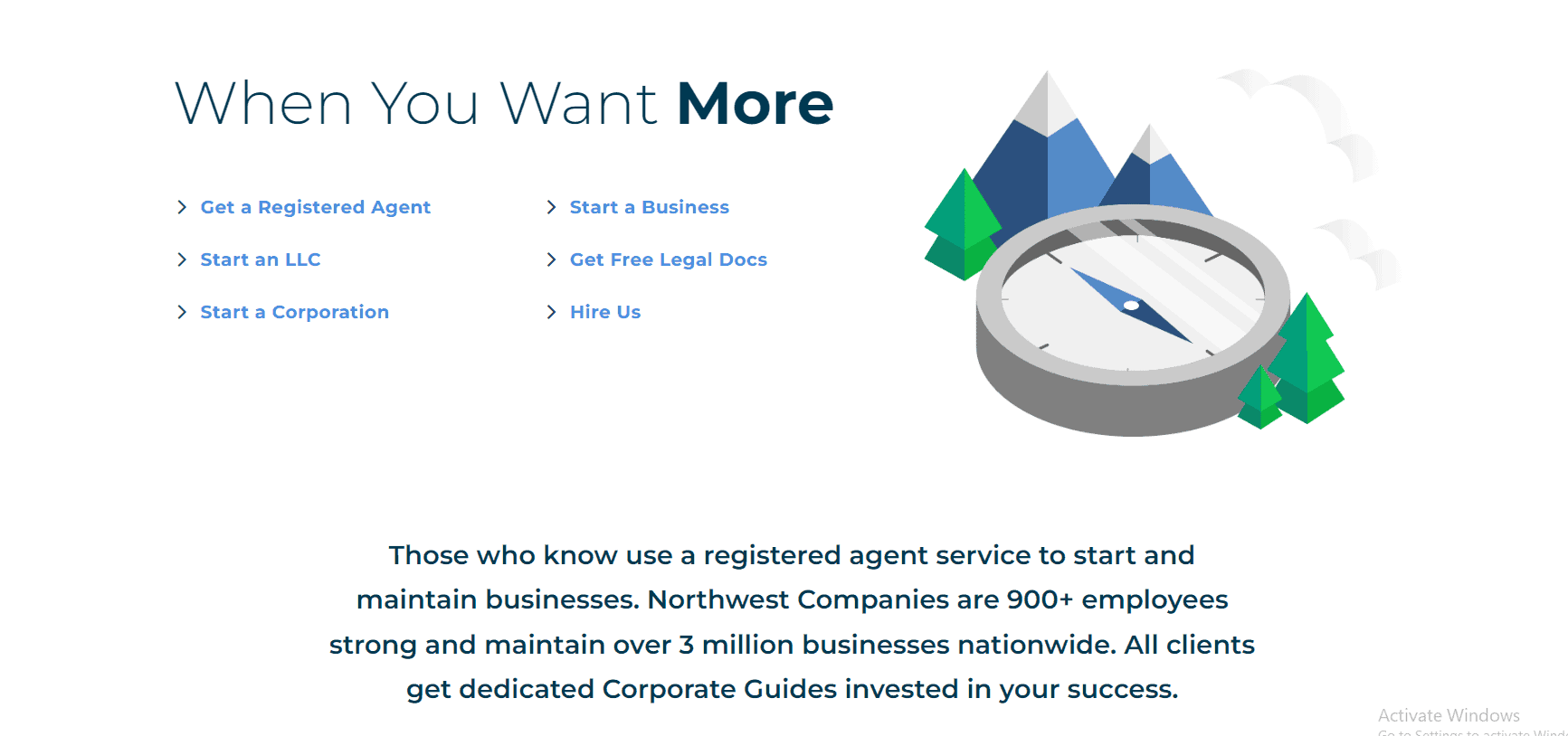 Known for its amazing and personalized customer support, Northwest are also among our top recommendations for the best Utah registered agent services. Their registered agent services cost only $125, yet come with a plethora of perks that will help you stay compliant, such as:
Pre-filled state forms

Scanned documents

Mail forwarding

Annual report reminders

Document storage

Compliance alerts
When you sign up for their services, you will receive lifetime support from their Corporate Guides – a team of experts who will help you navigate any issue that arises with your business.
Additionally, your data privacy will always remain a priority to them thanks to their Privacy by Default practice.
Their regular pricing is $125, but you can also access their multi-year discount if you use their service in more than four states and pay only $100.
Their Utah office is located in South Jordan.
Along with registered agent services, Northwest also offer:
Foreign qualification

Virtual office

Payment processing

Trademarking

Annual report filings

Mail forwarding

Phone service
4. Swyft Filings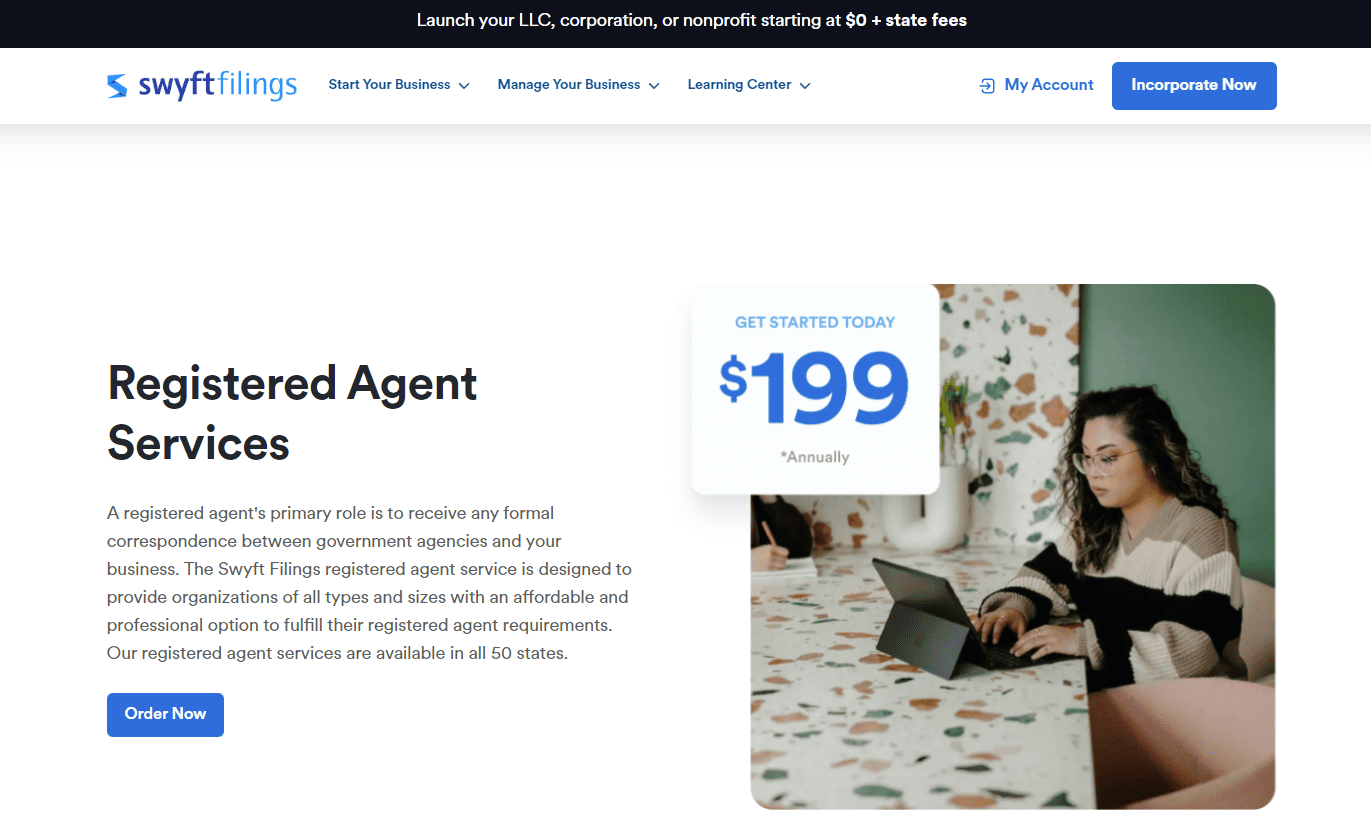 Swyft Filings is an established name in the industry that offers comprehensive registered agent services at a reasonable price. Known for their fast processing speed, Swyft Filings will give you access to the following useful tools:
Access to an online account

Expert handling of all your documents

Document storage
If you're new to registered agent services or navigating websites isn't your strong suit, you'll be happy to know that their interface is extremely user-friendly.
Their yearly fee remains consistent and will set you back $149.
You can also get their other services, which include:
Incorporation

LLC formation

Withdrawal

Foreign qualification

Amendment

Business dissolution

EIN Number

Registered agent change
5. Registered Agent Net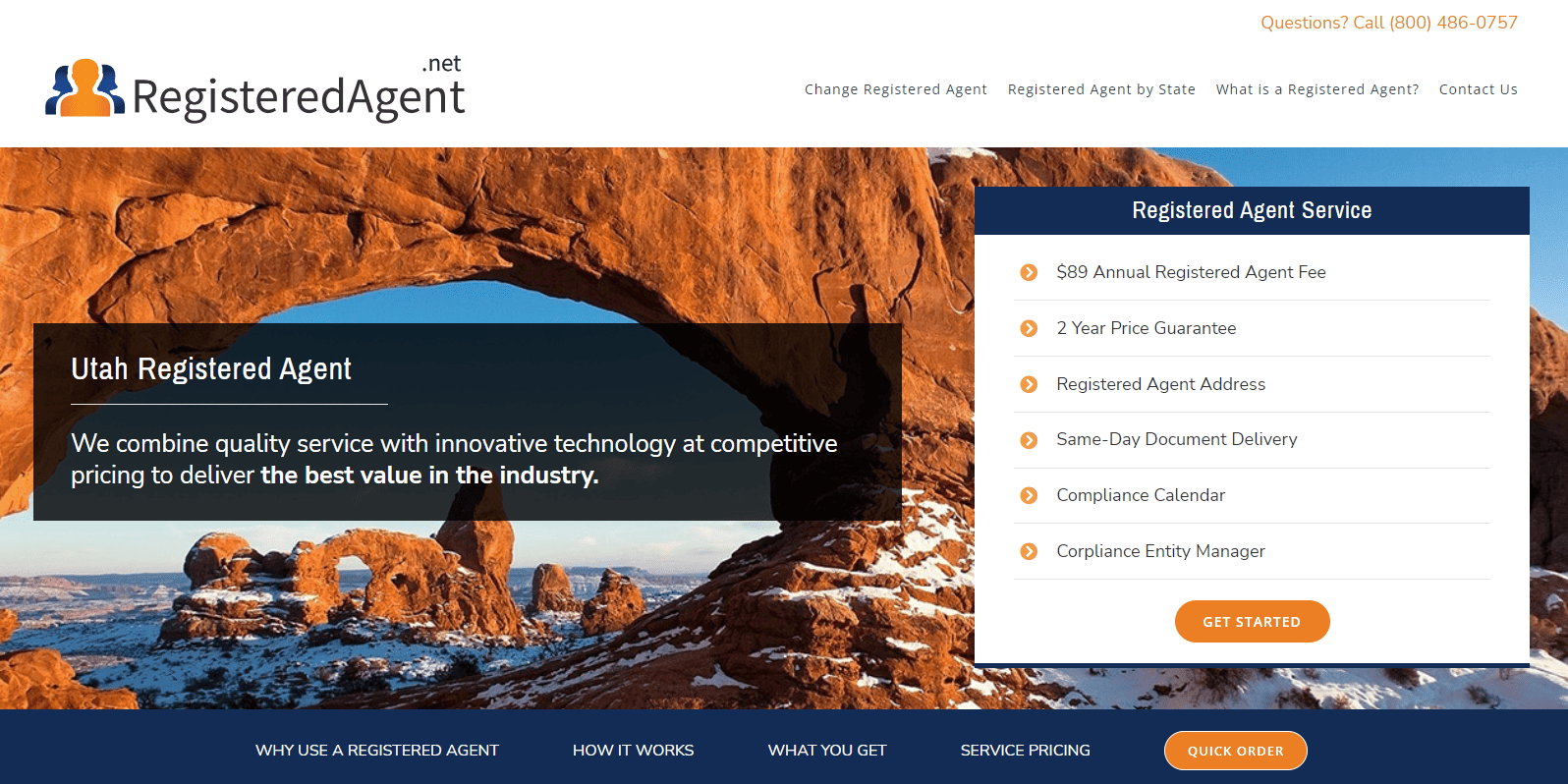 Anyone looking to purchase a registered agent service that will cost them less than $100 will love our next recommendation. Registered Agent Net is a reputable service that only costs $89 annually. In return, you'll get:
Access to their Compliance Calendar and Compliance Entity Manager

Same-day document delivery

Two-year price guarantee
Since you will receive complimentary access to their amazing compliance calendars, you will never have to worry about missing an important state deadline. Another feature that ensures this isn't the case is their email notifications which you will receive ahead of any due date.
Their pricing is not only affordable, but it comes with a two-year price guarantee. There are no hidden fees or unplanned costs.
6. LegalZoom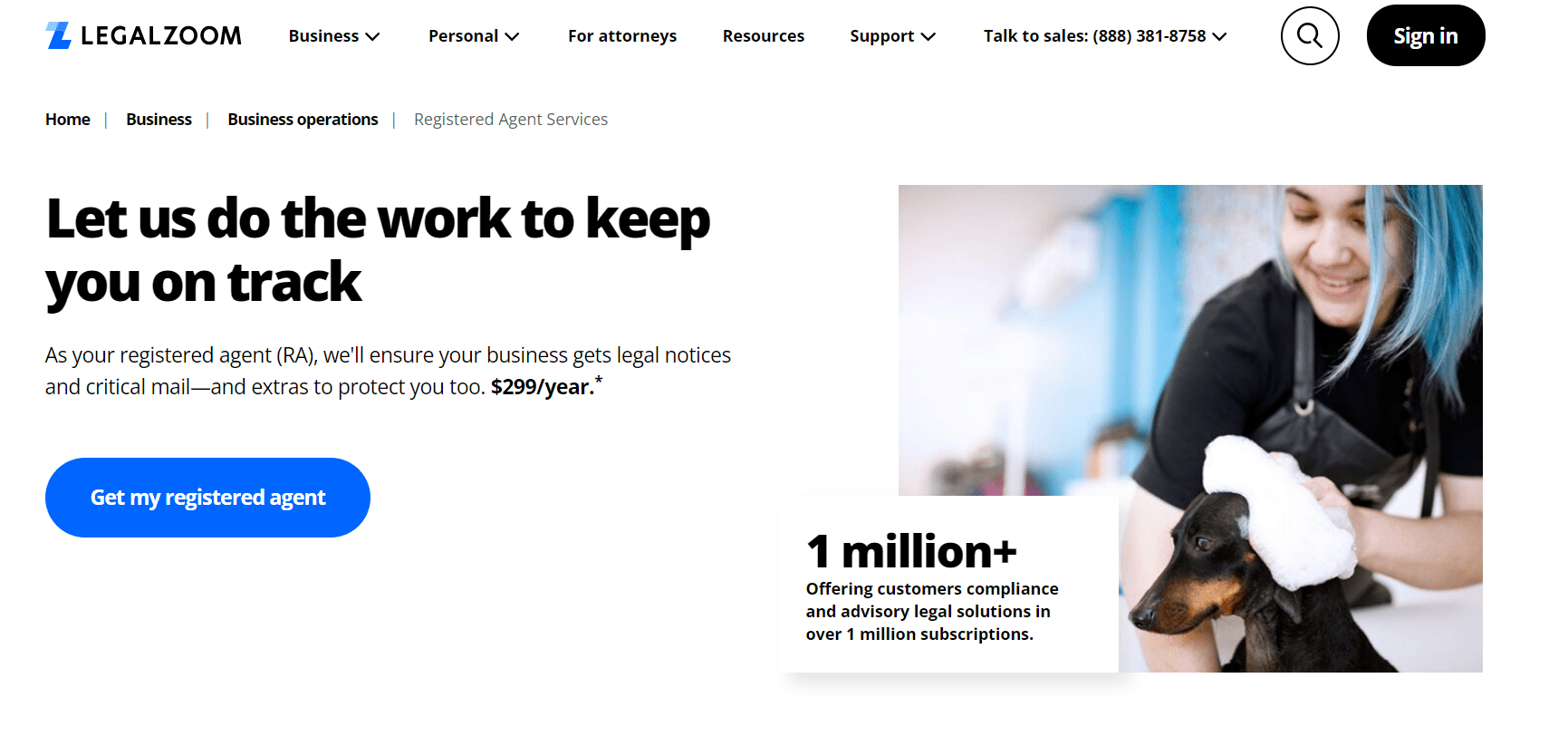 If you're looking for a premium Utah registered agent service, consider opting for LegalZoom. Despite their slightly higher pricing, this company provides a myriad of tools that would be extremely beneficial for businesses with a bigger budget to work with. For $299 a year, you'll get:
Annual report reminders

Unlimited cloud storage

$1M in identity theft protection

Mail alerts
One of the features LegalZoom offer their clients is access to their Compliance Calendar, where you can track important dates.
Their $1M identity theft insurance and outstanding IP protection will ensure that your business remains protected at all times.
Another service offered by LegalZoom is a change of registered agent, completely free of charge.
If you use LegalZoom's formation services, your first year of registered agent services will cost you only $249.
They also offer a variety of legal services, such as:
Incorporation

Power of attorney

Copyright

Business registration

Foreign qualification

Business formation

Annual reports

Trademarking

Taxation

Residential lease

EIN Number
7. MyCorporation

MyCorporation provides a nationwide service at an extremely cost-effective rate. Their registered agent package is comprehensive and covers all the basics, which include:
Expert handling of all paperwork

Completed filings

Fast document delivery
Customers are extremely appreciative of their customer service – you'll talk to real people, get a fast response, and a quick solution to any problem you're facing.
Additionally, their document delivery time is speedy, so you'll never have to worry about missing an important deadline.
In terms of pricing, you'll only have to pay $120 for your first year, and $179 every subsequent year.
Other than registered agent services, MyCorporation also provide:
Amendment

Filings

Annual reports

Company dissolution

Copyright registration services
8. MyCompanyWorks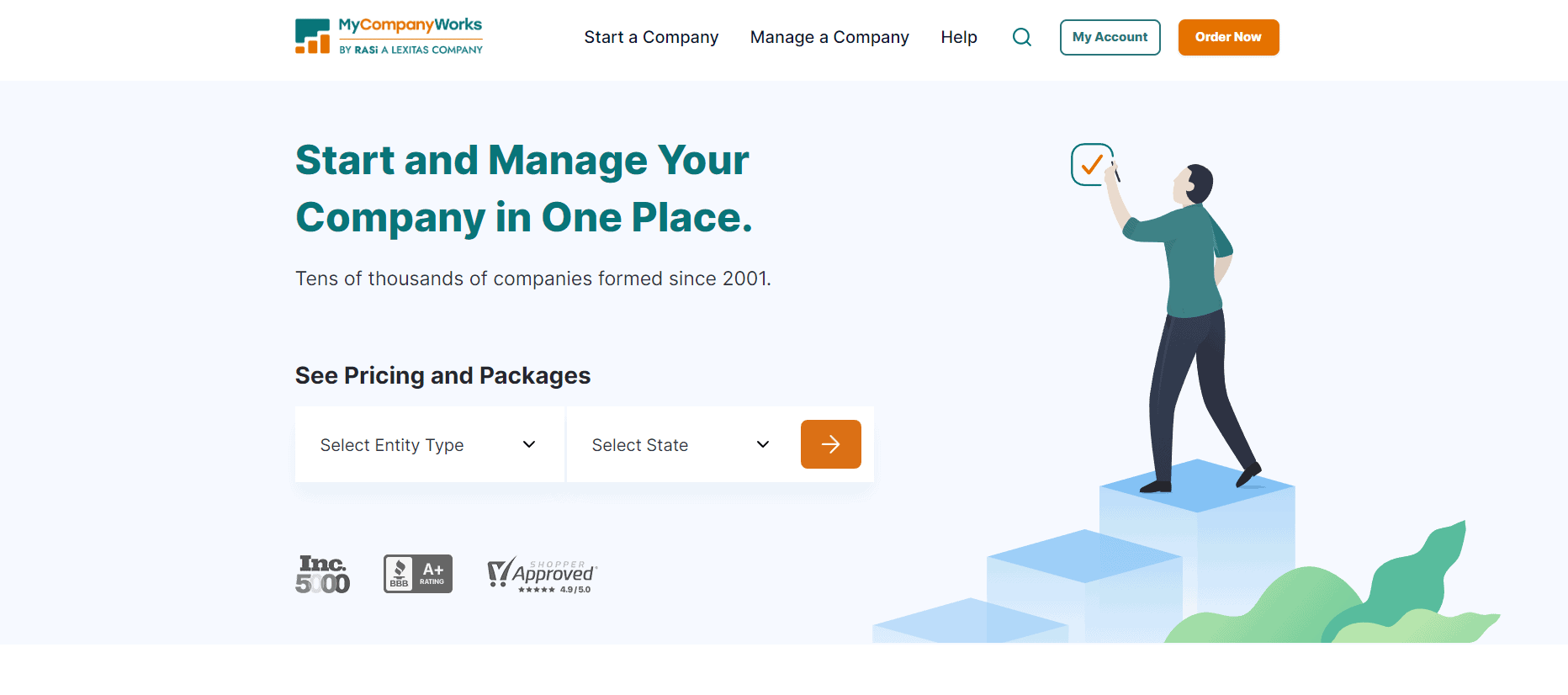 Another incredible option for a Utah registered agent service that won't cost you more than $100, MyCompanyWorks will give you an array of tools you can use to ensure that your business remains compliant. This includes:
Access to an online dashboard

Compliance monitoring

Online order tracking

Free E-delivery

Access to The Startup Wizard

Same-day processing
Customers also really appreciate how time-efficient their service is.
Their yearly fee is only $99 and they offer a 100% satisfaction guarantee in the unlikely case that you're not satisfied with a certain aspect of their service.
You can also hire MyCompanyWorks for:
Annual reports

LLC formation

Incorporation

Business licenses

Company dissolution

File a DBA

Virtual office
9. Utah Registered Agent

Business owners looking to purchase an extremely affordable registered agent service that won't cost them more than $50 should check out Utah Registered Agent. Costing only $49, this established registered agent service will provide your business with:
Online document storage

Online account

Annual report reminders

Email notifications

Access to pre-filled state forms
Usually, affordable services come with hidden catches, but with Utah Registered Agent, you'll never have to worry about encountering any additional costs or hidden fees.
Their Utah office can be found in South Jordan.
Other services include:
LLC formation

Incorporation

Filing services
10. Harbor Compliance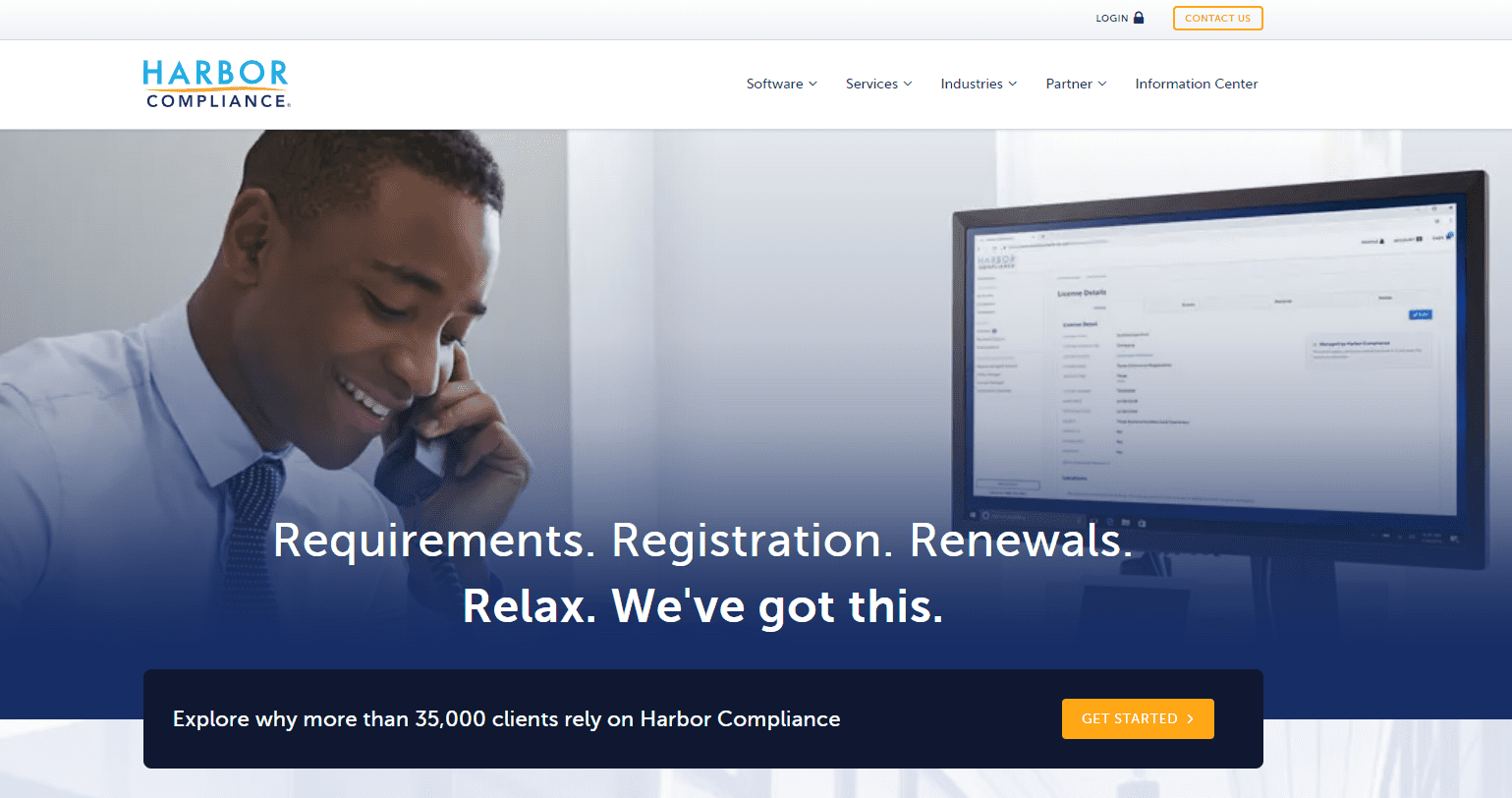 Harbor Compliance is one of the best budget-friendly registered agent services across the United States. If you're looking for a Utah registered agent services that will grant you access to many features at an affordable price, look no further than Harbor Compliance. Their offering includes:
Annual report reminders

Pre-filled state forms

Same-day electronic delivery of your documents

Personalized notifications
Since they're famous for their quick processing speed, you can rest assured knowing you'll access all your documents in due time. Another reason to go for them is their dedicated and knowledgeable customer support team.
Their yearly fee is $99, but customers can get a 10% discount if they commit to using their services for multiple years.
Their Utah office is located in South Jordan.
In addition to registered agent services, you can also hire Harbor Compliance for:
LLC formation

Incorporation

Amendments

Licensing

Registration
11. CSC Global

The last recommendation in our best Utah registered agent services guide is CSC Global. Comprehensive, efficient, and experienced, they will ensure that your business meets all the state requirements by offering:
Access to a personalized online dashboard

Access to SOC-2 facilities

Electronic delivery of documents

Annual compliance reminders

Same-day document scans
Known for their outstanding data security, CSC Global will protect your business thoroughly with the help of their SOC-2 technology.
Their Utah office is located in South Lake City.
Their yearly rate is $381.
CSC Global also offer:
Real estate and erecording

Corporate filings

Entity management

Legal management

UCC

Digital brand services
How Do I Register a Business in Utah?
Let's explore the process of registering a business in the state of Utah.
Decide on a Name for Your Utah Business
You have a business idea in mind, what next?
One of the first steps when it comes to opening a business is deciding how to name it.
While business owners have some creative freedom, they also have to abide by some rules, like ensuring that the name you've chosen is not taken by another business. You can double-check this by doing a Utah business entity search on the Government of Utah website.
In addition, you'll need to insert a word in the name that indicates what business entity you're opening. For example, corporations can use a variety of words, like "Inc.", "Company", or "Ltd".
If you want to ensure that the name remains available, you have the option of reserving your name for 120 days.
Choose Your Business Entity
As we mentioned earlier, you'll need to know what business entity you're choosing to create the right name for your business. In Utah, the main options are:
When choosing the right business entity, it's important to consider things like budget requirements, legal requirements with the state, and the benefits and drawbacks of each structure.
Get a Certificate of Organization
LLCs in Utah are required to file a certificate of organization. Filling out this document requires providing information about the name and address of the business and its members, the purpose, and the name of your registered agent.
The filing fee for this document is $54.
File Articles of Incorporation
The corporation equivalent to a certificate of organization is articles of incorporation. Similarly to LLCs, you'll need to insert all important information about your business, its management, and its structure to proceed with the following steps.
The filing fee for corporations is $70.
Get an Employee Identification Number
If you have employees for your business, or if your business is taxed as a separate entity from you, you'll have to get an EIN for your business. Think of it as a Social Security Number for your business, one that comes with many benefits.
The application for an EIN can be found on the IRS website. There is no filing fee for EINs.
Get the Required Licenses and Permits
Finally, one of the last steps you'll need to complete to ensure that your business is following all the legal requirements is getting the mandatory licenses and permits.
All businesses in Utah are required to register with the Utah Department of Commerce.
Additionally, businesses that sell property or goods need to obtain a seller's permit.
Many licenses in Utah vary depending on the city or country your business is located in. This can be harder to navigate, but luckily you can find a detailed list of the counties in Utah in the City and County Government section on the Utah Government website.
FAQs
Where Can I Do a Utah Business Entity Search?
You can do a Utah business entity search on the Government of Utah website.
How Much Does It Cost to Register a Business in Utah?
The cost of registering an LLC in Utah is $54. Corporations will cost you $70.
Final Thoughts
That completes our guide on the best Utah registered agent services.
We hope you managed to find a recommendation that aligns with your needs and business values.
Some of our recommendations are great for businesses that are just starting out and don't have a large budget, like Utah Registered Agent, while there are others that would suit larger businesses that don't mind spending hundreds of dollars on a registered agent per year, like LegalZoom.