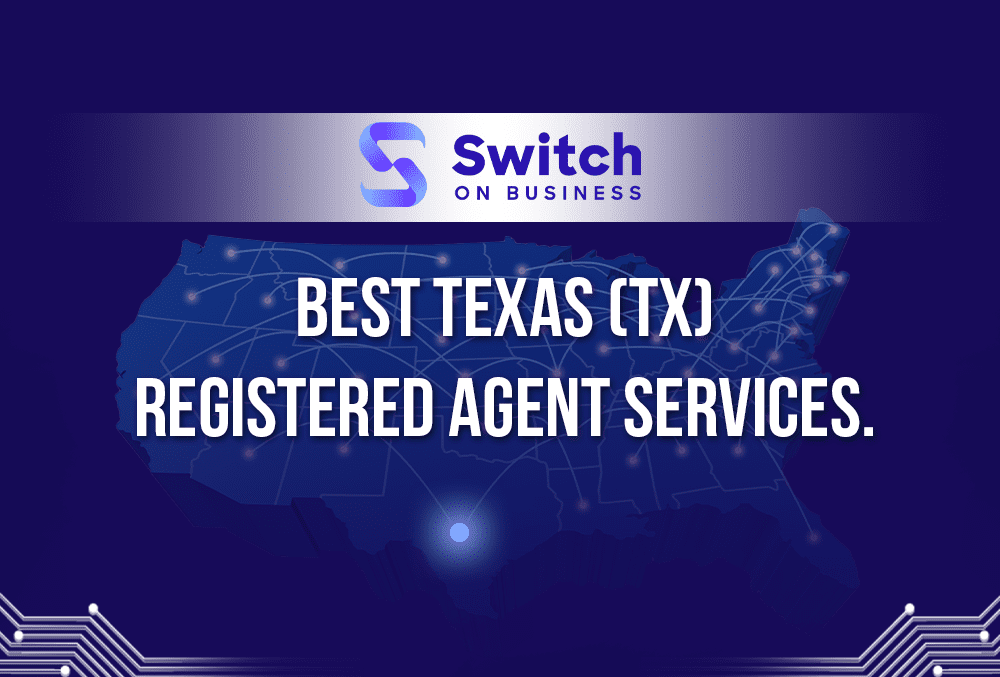 If you're a Texas-based entrepreneur who's starting or expanding their business in this state, you'll need to select a registered agent to represent your business. To help you in this quest, we've created a guide on the best Texas registered agent services which contains individual reviews of our top picks.
If you're only interested in the crème de la crème, feel free to check out our summary table below where we provide an overview of the features of our top three picks.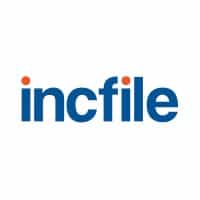 Free For The First Year
$119 / Annually After That
Never Any Hidden Fees or Contracts
Loved by 800,000+ Entrepreneurs
Available in All 50 States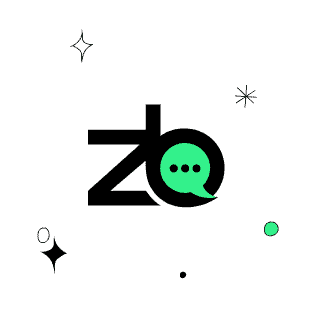 Rated 4.6 out of 5 On Trustpilot
$199 / Year
Only Takes 5 to 10 Minutes To Set-up
100% Accuracy Guarantee
Expert Customer Support

Free First Year If You Use Their $39 formation package
$125 Per Year After
Available in all 50 states
Free mail forwarding
Locally-Scanned Documents
Best Texas Registered Agent Services
Registered Agent Service
Cost
Texas Office Location
IncFile
$119 a year/ first year free with
incorporation
Not stated
ZenBusiness
$199 a year
Not stated
Northwest
$125 a year
Austin
InCorp
$129 a year
Austin
Texas Registered Agent
$35 a year
Austin
Harbor Compliance
$99 a year
Austin
LegalZoom
$299 a year
Not stated
CSC Global
$381 a year
Austin
RocketLawyer
$149 a year
Not stated
MyCompanyWorks
$99 a year
Not stated
Registered Agent Net
$89 a year
Not stated
Apart from individual recommendations, our guide also has a detailed section on how to register your Texas business and an informative FAQ section at the end.
With that said, let's start by defining the role of a registered agent.
What Is a Registered Agent?
A registered agent, also known as a statutory agent, can be a person or a business whose purpose is to receive all your documents and legal correspondence and forward them to you promptly.
Does Texas Require a Registered Agent?
Yes, in the state of Texas, every business entity is required to appoint and maintain a registered agent.
Benefits of Hiring a Registered Agent Service
Still can't decide if you need a registered agent? Take a look at the benefits that come with hiring this service.
You'll have more time to dedicate to the growth of your business;

You can use your agent's address instead of your own, giving you more privacy;

You can have flexible business hours and travel more easily;

You won't risk getting served in front of clients;

You can expand your business in other states without changing agents;

You will remain compliant at all times.
Now that we've gone over the basics, let's start with our first recommendation.
1. IncFile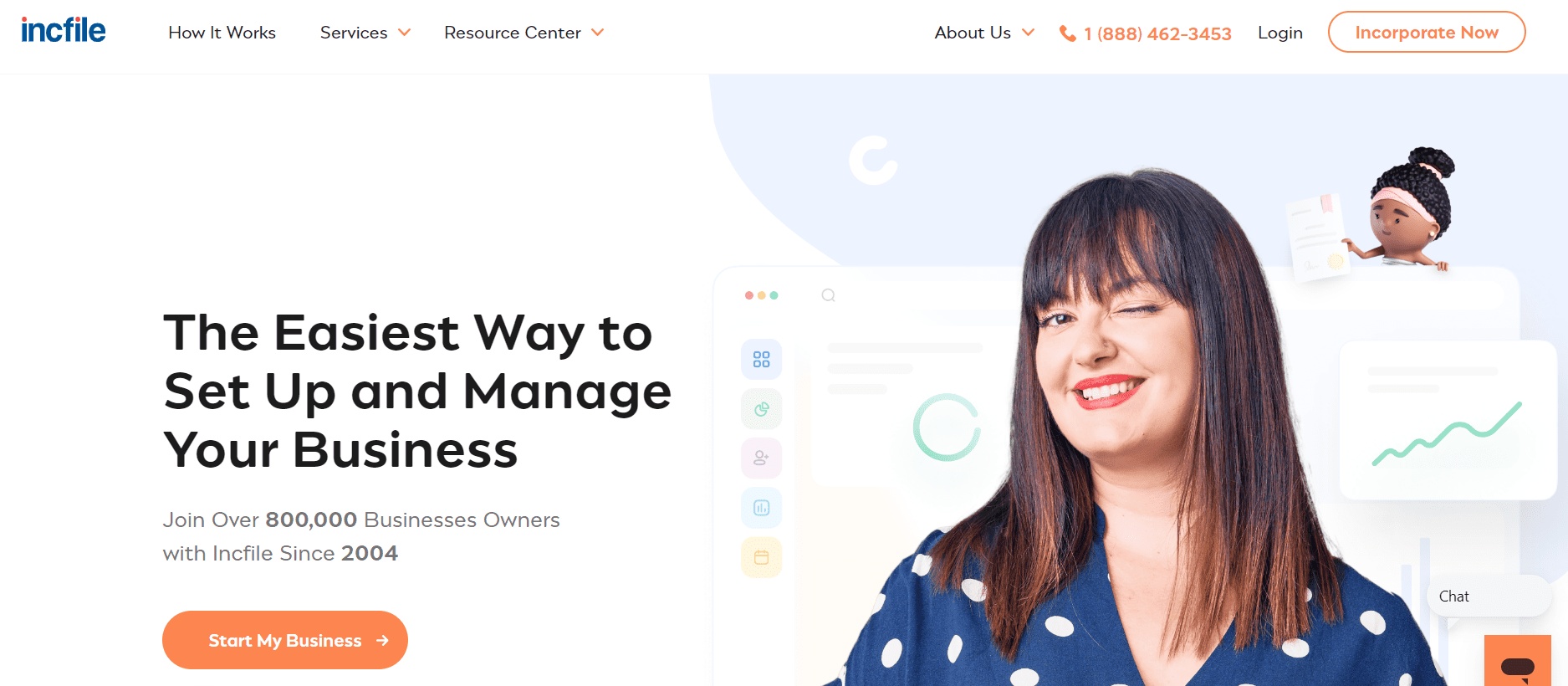 IncFile is our choice for the best Texas registered agent service. With their affordable and customizable service, IncFile have helped over 800,000 satisfied customers. They also offer an outstanding deal for anyone who's also after a formation service by offering the first year of registered agent services for free. 
Their perks include:
Receiving all your important correspondence in due time

Automatic mail forwarding

Access to said correspondence on your personal dashboard

Tailored email and text notifications
Another thing that both experienced and novice business owners will find useful is their user-friendly interface.
On top of being affordable, their pricing is also transparent – you'll never encounter hidden fees or contracts.
Their regular fee is $119 a year.
Other services offered by IncFile include:
Trademarking

Foreign qualification

Virtual address

Tax consultations

Amendment

EIN Number

Business licenses and permits

Certificate of good standing
2. ZenBusiness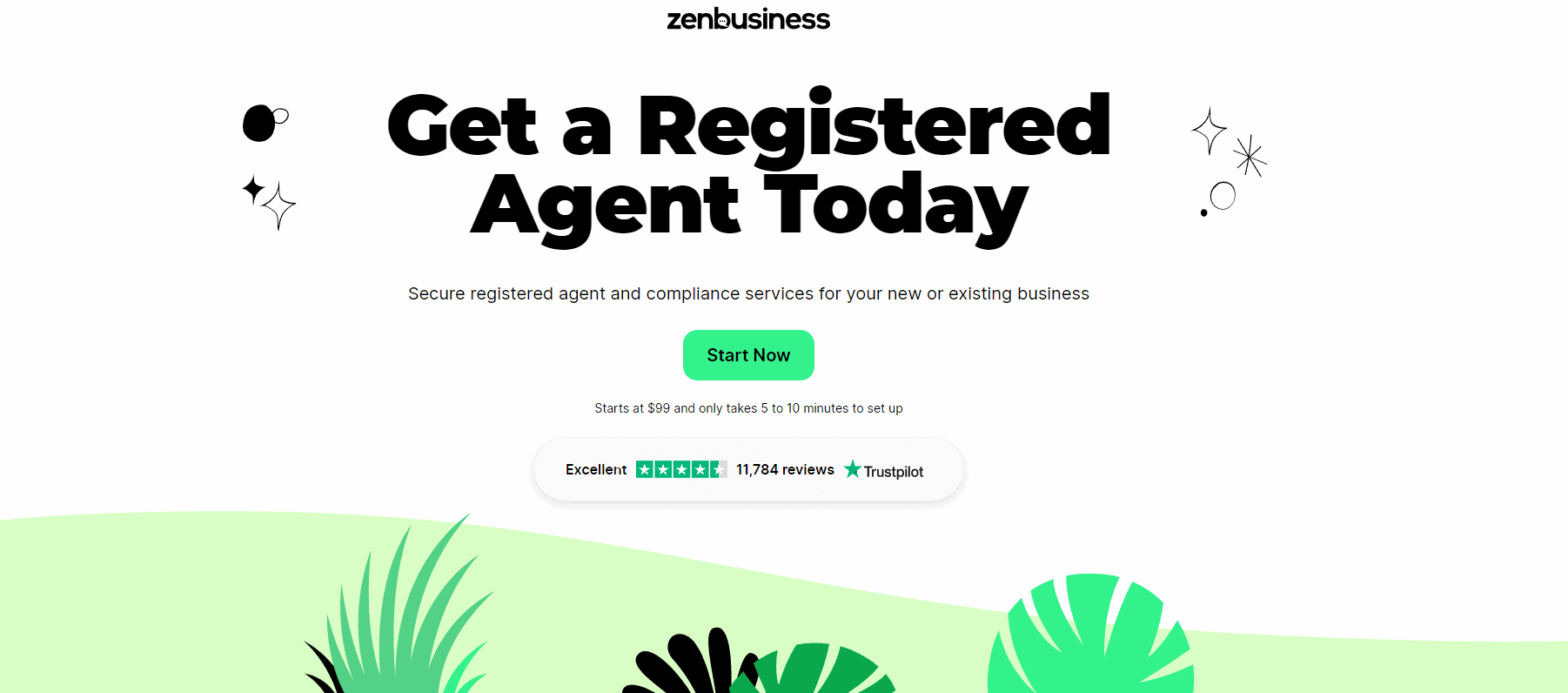 Rated as #1 on Fobes, Investopedia, and MarketWatch, ZenBusiness have a phenomenal reputation in the industry. Their services are slightly pricier than the rest ($199 a year), but, in return, you'll access outstanding compliance tools in the likes of:
Access to a personalized dashboard

Expert handling of all your documents

Email notifications

Document scanning

Mail forwarding

Fast turnaround
Another reason to support ZenBusiness is their charitable $5K Grant Program, through which this company financially helps new entrepreneurs to start and grow their businesses.
In addition, they're known for having a helpful and responsive customer support team.
If you'd like to, you can add to the abovementioned list of perks by upgrading your service to include added benefits like two free filing changes a year, annual support alerts, and submitted documents on your behalf.
Besides registered agent services, they also provide:
Incorporation

Taxes and accounting

Operating agreement

Worry-free compliance

Business license reports

Domain name and website

EIN Number

Banking and finances

Annual reports
3. Northwest
            
Northwest is another well-known and reliable Texas registered agent service. They're incredibly experienced in the industry and maintain over 3 million businesses over the world. If you hire them as your registered agent, you will receive:
Access to pre-filled state forms

Document storage

Compliance alerts

Annual report reminders

Scanned documents

Mail forwarding
What sets Northwest apart from other registered agent services is their incredible customer support, known as Corporate Guides. Their team of experts are always at your disposal to help with any issue your business is experiencing.
Moreover, with their Privacy by Default practice, your personal data will always remain protected.
Northwest's yearly fee is $125 a year. If you take advantage of their multi-year discount and use them as your agent in five or more stats, you can get your fee lowered to $100. And on top of that, during your first year with Northwest, you will receive access to a free compliance calendar where you can keep track of all your important dates.
Their Texas office is located in Austin.
Northwest also excel at:
Payment processing

Mail forwarding

Foreign qualification

Virtual office

Phone service

Annual report filings

Trademarking
4. InCorp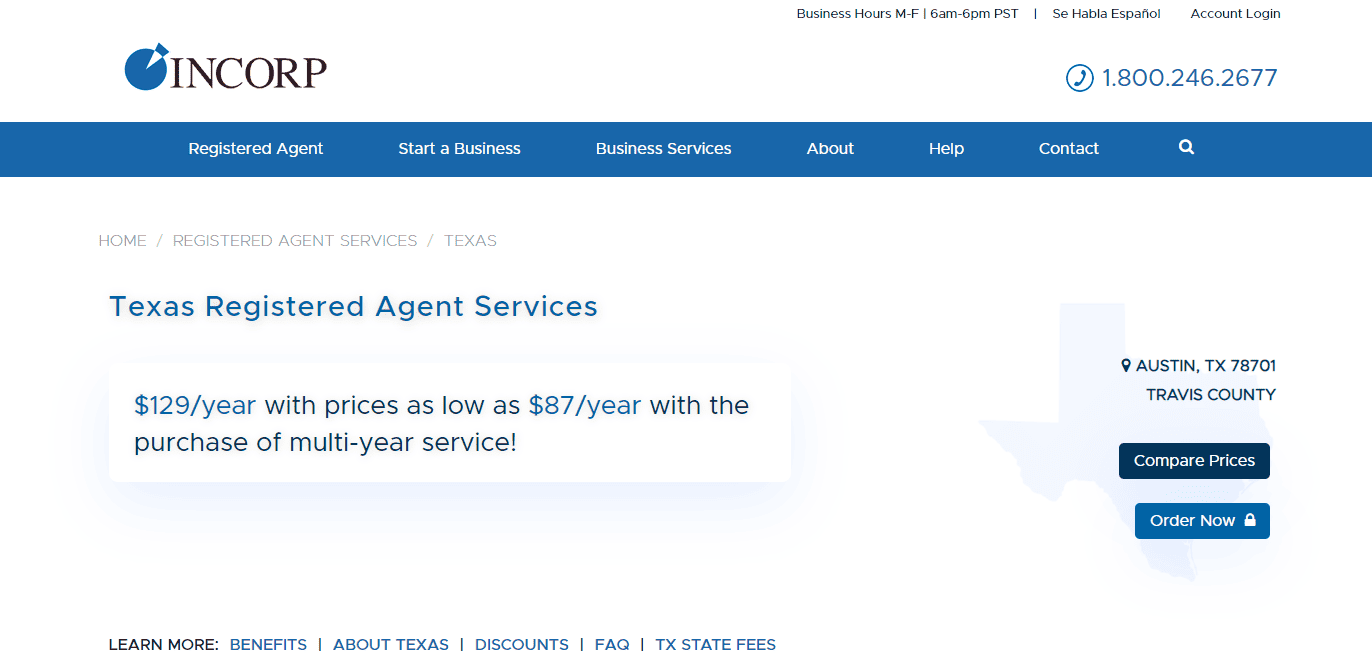 InCorp excels at every aspect of providing a registered agent service, all the while keeping its pricing extremely affordable. An A+-rated service, InCorp offers a long list of perks, including:
Access to their Entity Management System

Annual report filings

Mail forwarding

Legal notifications
Just like all the other reputable registered agent services, InCorp will protect your personal data and prevent identity theft with its EntityWatch technology.
Their annual fee is $129, but you can lower it to only $87 if you use their multi-year service.
Their Texas office is located in Austin.
InCorp also offers:
LLC formation

Incorporation

Foreign qualification

Trademarking

Articles of amendment

UCC search

Apostille service

Copyright

DBA Filing

EIN Number
5. Texas Registered Agent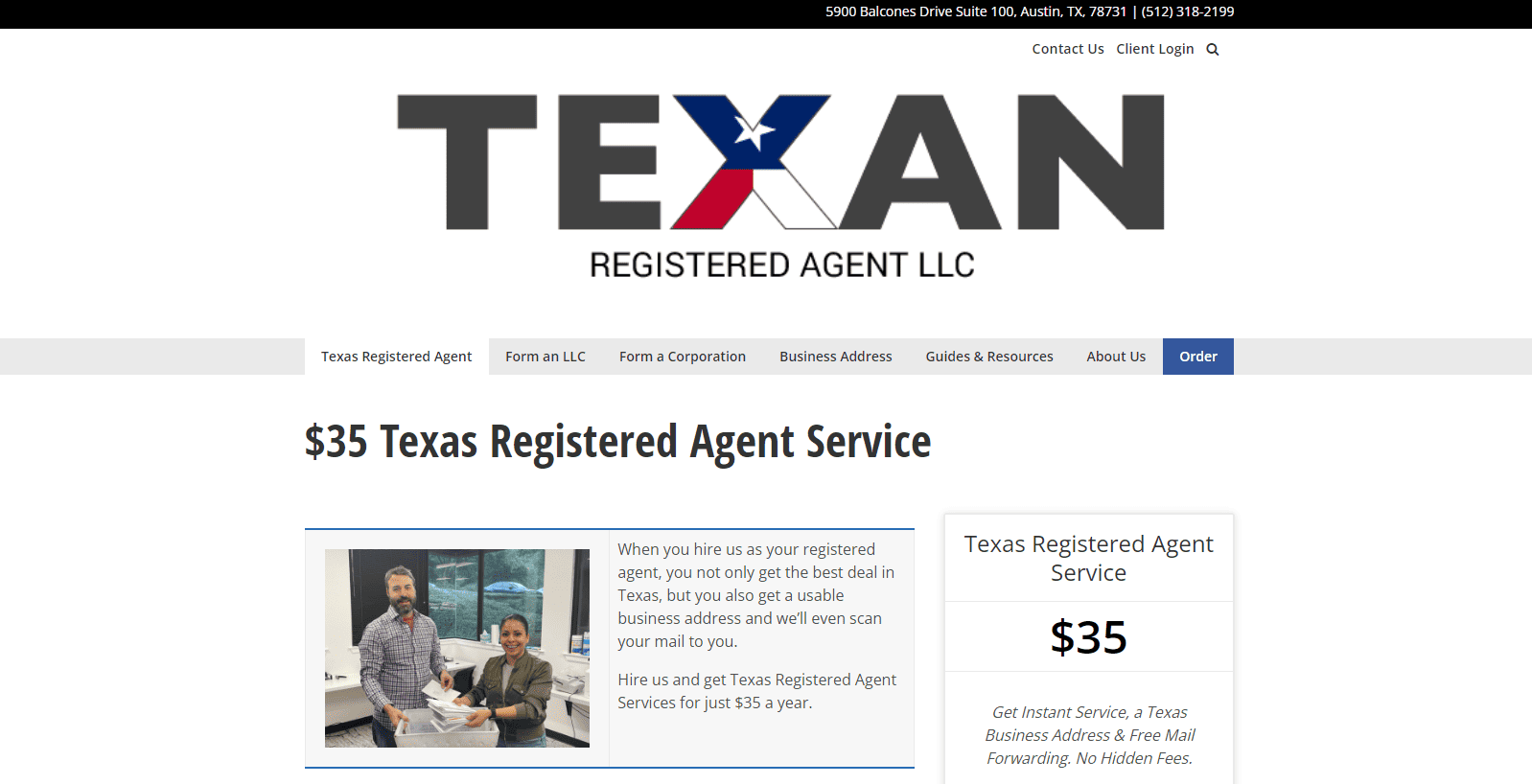 Need an affordable registered agent for your Texas business that will provide you with helpful compliance features? Look no further than Texas Registered Agent – the most affordable recommendation in our guide. Here is what you'll get in return:
Mail forwarding

Access to a physical address

Tax reminders

Free phone service for 60 days

Scanned and uploaded documents

Access to an online account

State forms
Despite being an extremely affordable option, there are no additional or hidden costs – the price is the same every year and there are no forwarding fees or cancellation fees.
Their yearly fee is only $35, so they're an excellent option for entrepreneurs on a budget.
Their Texas office is located in Austin.
Other than registered agent services, they also provide:
LLC formation

Incorporation 

Virtual office

Mail forwarding

Phone service
6. Harbor Compliance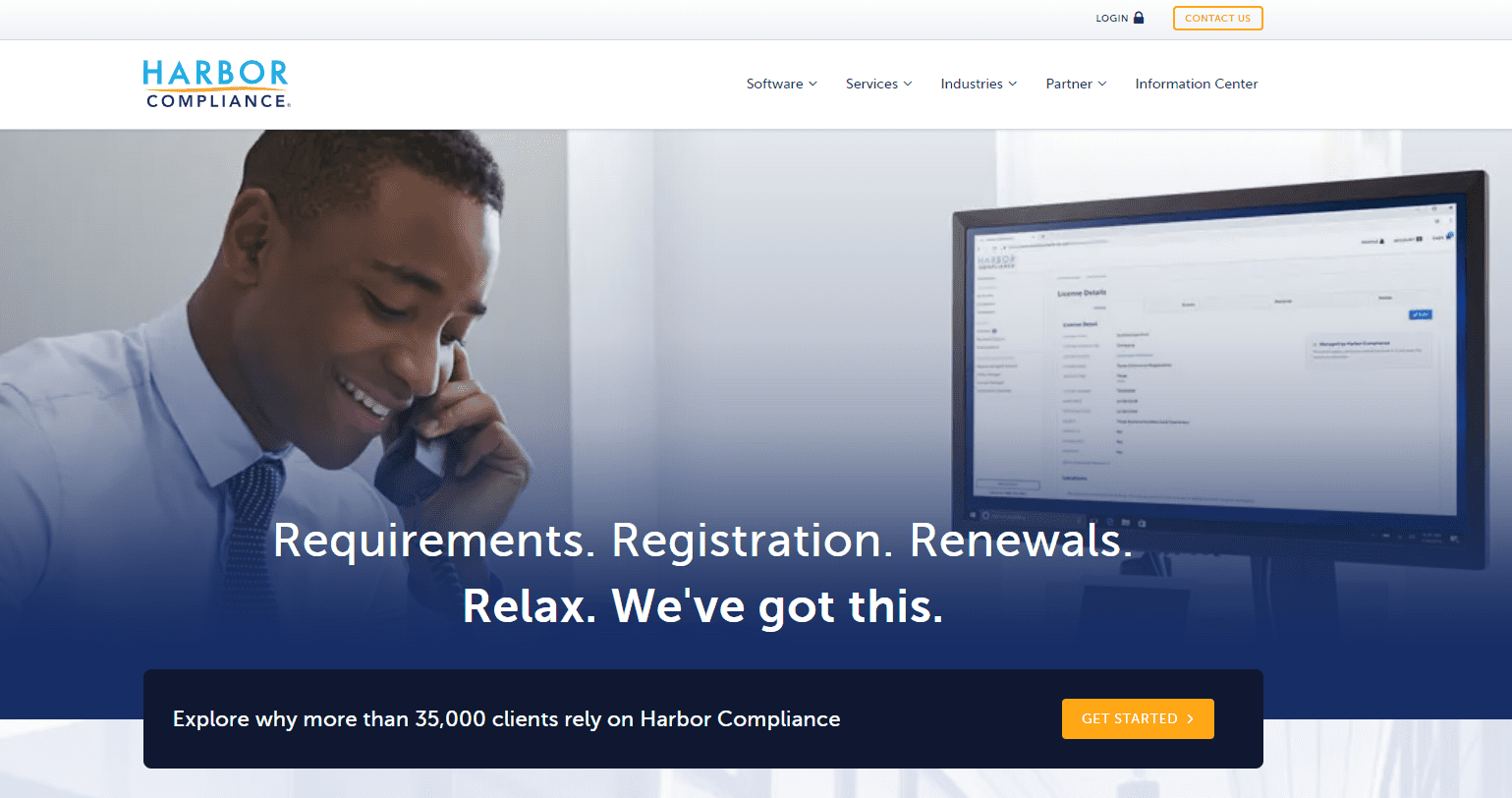 Harbor Compliance will help you remain compliant with Texas laws and regulations for an affordable price, considering what you'll get in return. Their yearly fee will set you back only $99, and if you use their multi-year service, you'll unlock an additional 10% discount.
Their registered agent service includes:
Pre-filled state forms

Same-day electronic delivery of all your documents

Customizable notifications

Annual report reminders
Since Harbor Compliance are known for their fast processing speed, you'll never have to worry about missing an important deadline or risk getting a fine.
Moreover, you'll never have trouble navigating their website due to their user-friendly interface.
Their Texas office is located in Austin.
You can also hire them for:
Amendments

Registration

LLC formation

Incorporation

Business licenses
7. LegalZoom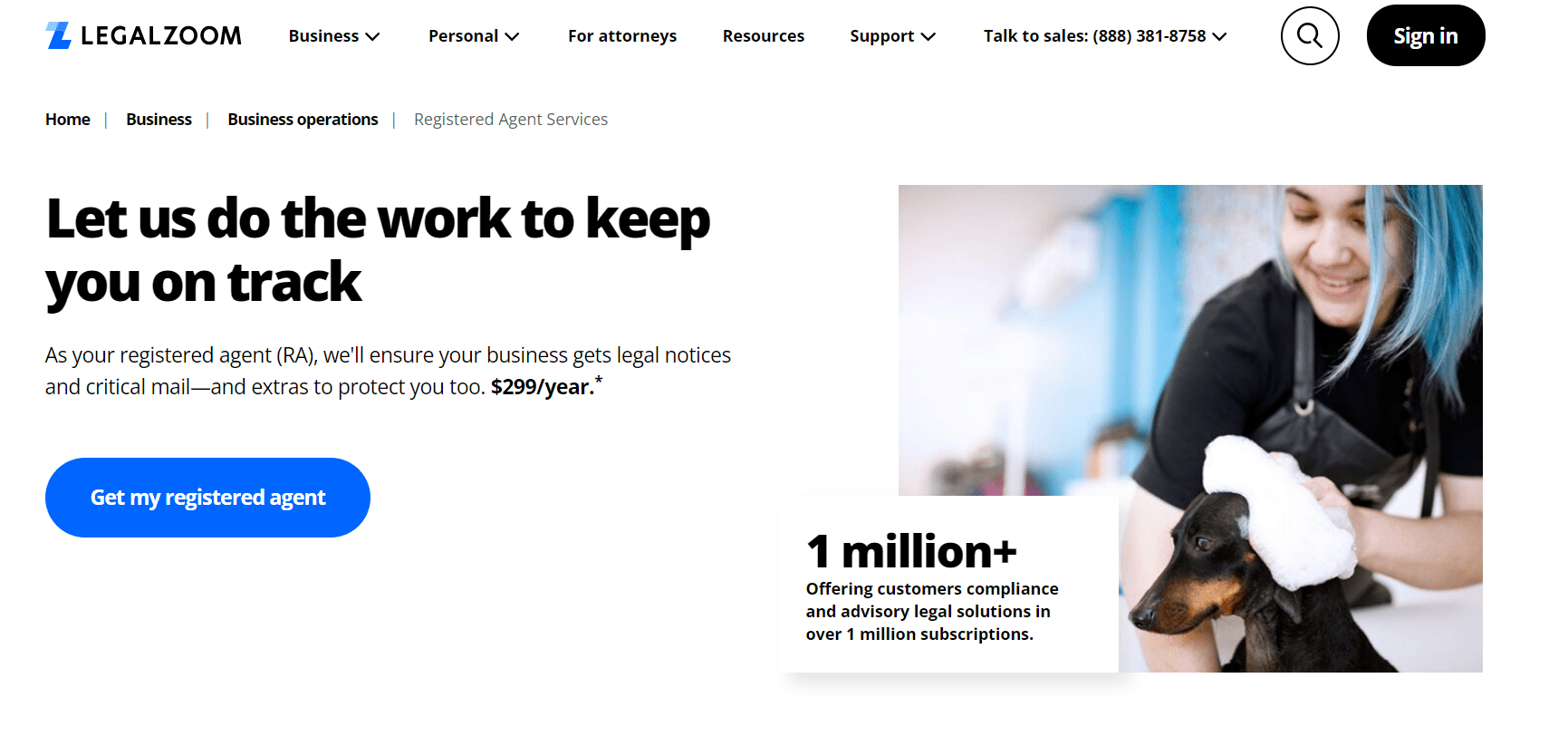 LegalZoom is an established brand in the industry, one that offers premium legal services and helps businesses thrive. In terms of registered agent services, they offer the following benefits:
Annual report reminders

Unlimited cloud storage

Mail alerts

$1M in identity theft protection
Not satisfied with your current registered agent? LegalZoom offer to change it for free and cover any fees in the process.
With their $1M identity theft insurance, your business will be protected at all times, which is incredibly important, especially for larger businesses.
On top of their appealing features, another strong suit is their expert customer support.
While their fees are slightly higher than their competitors ($299 a year), they make for a wonderful investment, especially if you own a larger business. If you buy their business formation package, the fee for your first year will be only $249.
In addition to registered agent services, LegalZoom also provide:
Power of attorney

Taxation

Annual reports

Trademarking

Copyright

Business registration

EIN Number

Business formation

Foreign qualification

Residential lease

Incorporation
8. CSC Global

CSC Global is another Texas registered agent service that's ideal for larger businesses, or businesses that have a higher budget to work with. It's definitely a worthwhile investment if you take into account all the features they offer, like:
Annual compliance reminders

Access to a personalized online dashboard

Access to SOC-2 facilities

Electronic delivery of documents

Same-day document scans
Additionally, they excel at data security and protecting the information of their clients, all due to their advanced SOC-2 technology.
Similarly to Legal Zoom, their annual fee is significantly higher than our other recommendations and it costs $381 a year.
Their Texas office can be found in Austin.
Other services you can get from CSC Global include:
Corporate filings

Entity management

Legal management

Digital brand services

UCC

Real estate and e-recording
9. RocketLawyer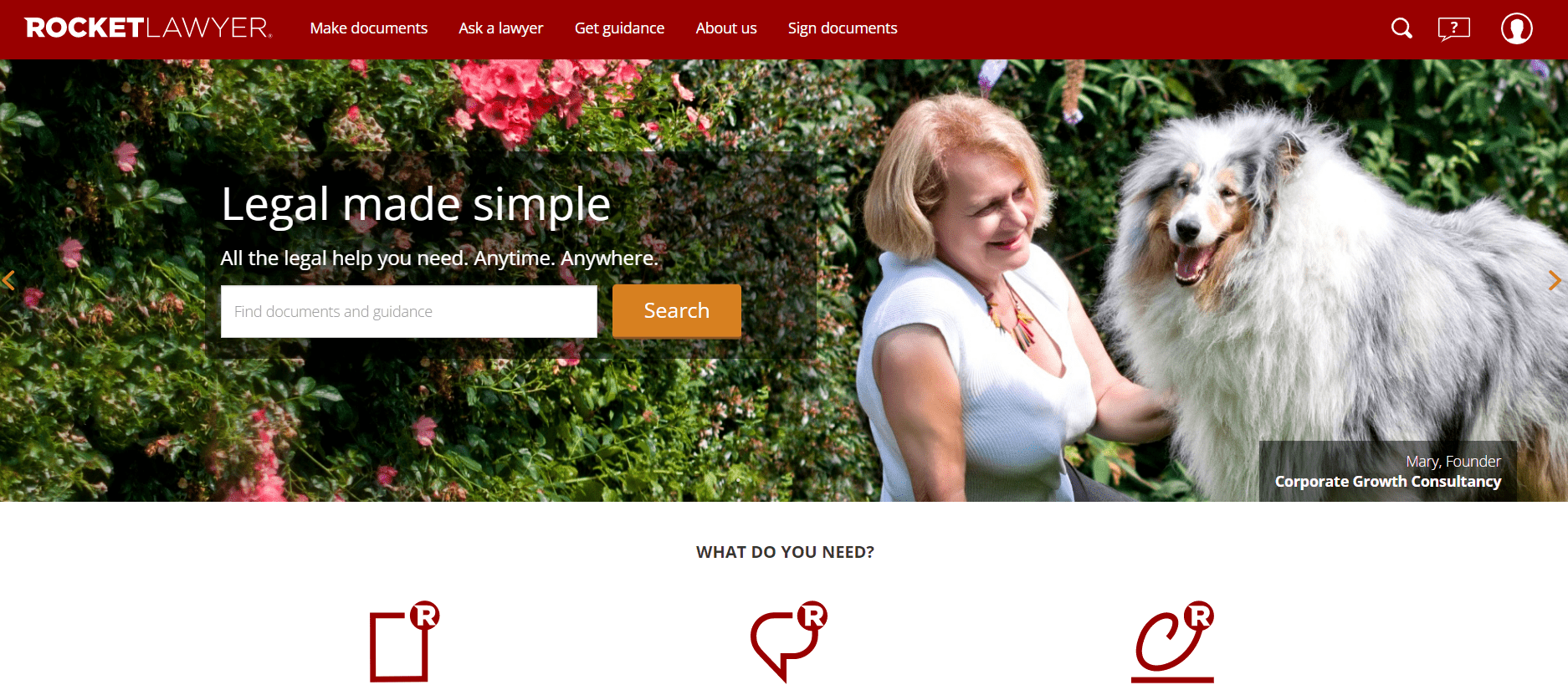 Similarly to LegalZoom, RocketLawyer offers a plethora of legal services in addition to a comprehensive registered agent service. The latter encompasses features like:
Mail forwarding

Fast email notifications

Document scanning

Access to an online account
Additionally, they have an excellent customer support team that always responds to your questions promptly.
Their registered agent services will set you back $149 a year.
You can also hire RocketLawyer for:
Real estate

LLC operating agreement

Business contract

LLC formation

Incorporation

Taxation
10. MyCompanyWorks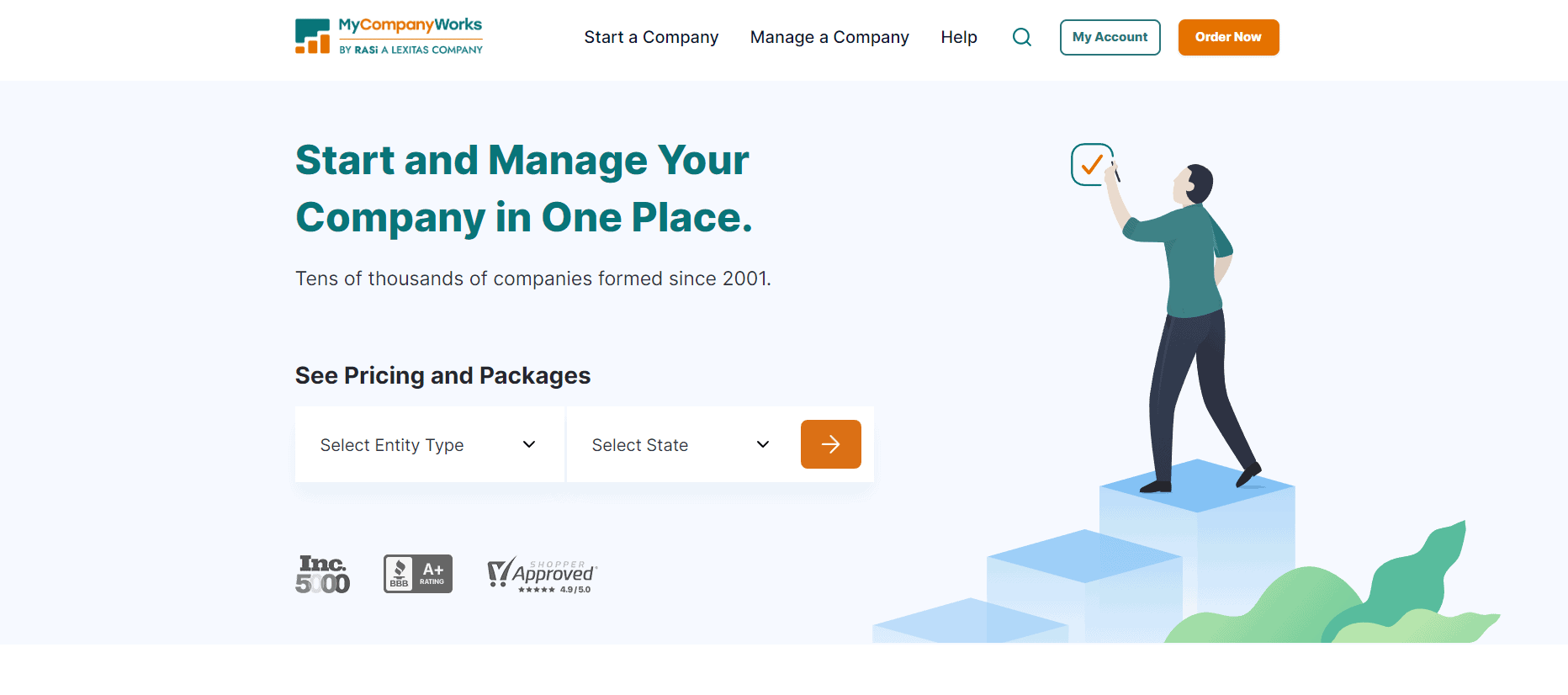 Another excellent option for a Texas registered agent for around $100 is MyCompanyWorks. Their appealing offer includes the following perks:
Access to an online dashboard

Access to The Startup Wizard

Same-day processing

Compliance monitoring

Free E-delivery

Online order tracking
Their yearly fee cost only $99 a year and they offer 100% satisfaction guarantee.
Furthermore, you can hire MyCompanyWorks for the following services:
LLC formation

Company dissolution

Virtual office

Incorporation

Business licenses

File a DBA

Annual reports
11. Registered Agent Net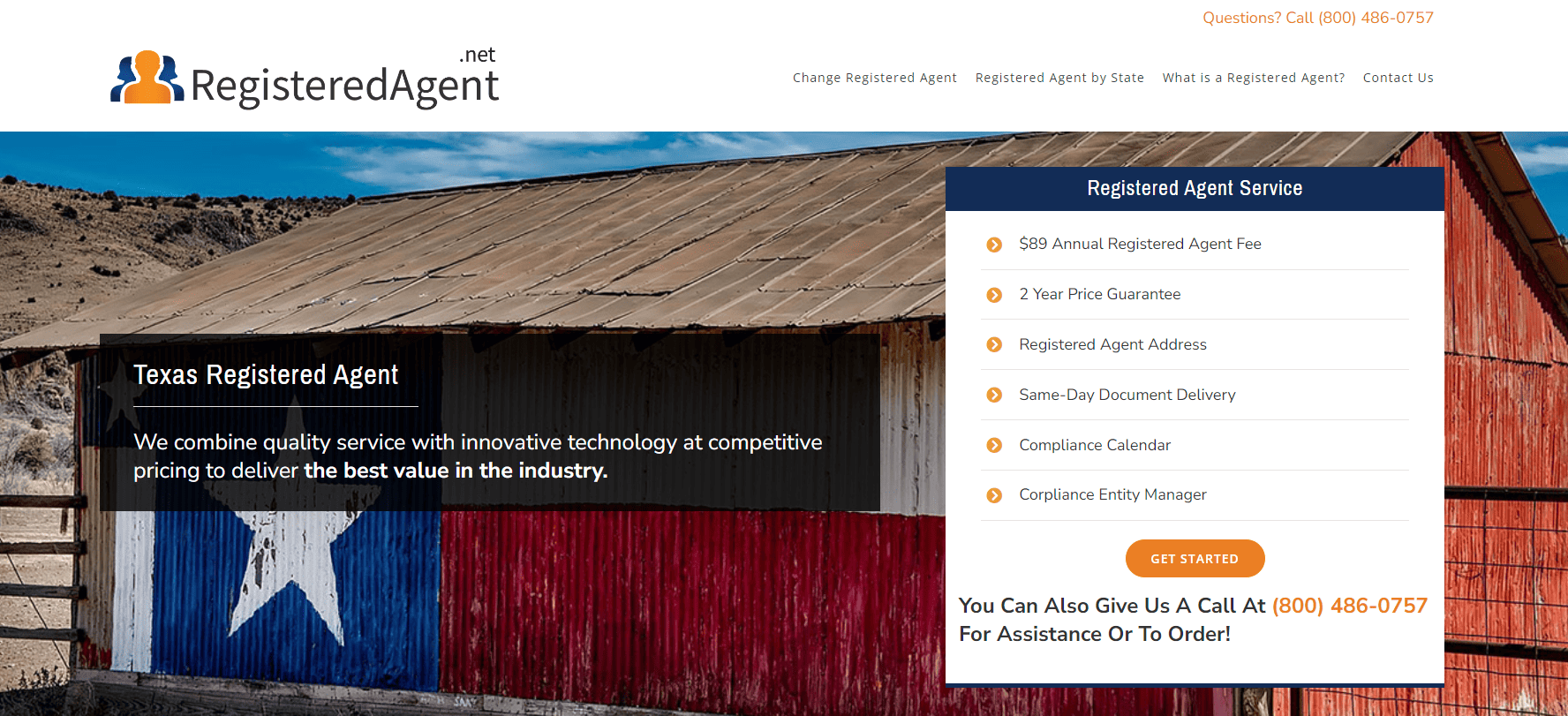 Last but not least, Registered Agent Net amalgamates a highly affordable service with access to all the basics you'll need to remain compliant, like:
Access to their Compliance Calendar and Compliance Entity Manager

Same-day document delivery

Two-year price guarantee
As a customer, you'll receive access to their premium Compliance tools, which will help you stay on top of any upcoming deadlines. You'll also get a mail notifying you of any due date.
Since their annual fee is only $89, they're a great option for businesses that are on a tight budget.
How Do I Register a Business in Texas?
Starting a business in Texas requires the completion of the following steps.
Find a Name for Your Texas Business
Picking your business name is one of the most important steps in registering your business.
Your business name should accurately represent your business and comply with the naming rules of the state of Texas.
For instance, you're not allowed to use a name that's already been taken by another business. Ensuring that this is the case has never been easier – simply do an online business entity search on the Government of Texas website.
Additionally, you should add a word in your name that represents the kind of business entity you've chosen for your business. To exemplify, Limited Liability Companies can either use the full name of the entity, or an abbreviation like "LLC" or "L.L.C".
Choose the Right Business Structure
Choosing the right business structure for your business is another crucial step. There are four main business entities you can choose from in Texas:
The first two entities are low-maintenance and don't require high fees to register. However, they also don't provide limited liability to their owners, or protection of their assets, which is why many entrepreneurs opt for the latter two.
File for a Certificate of Formation
If you're starting an LLC in Texas, you'll need to file for a certificate of formation. This document states some important information regarding your business, like its name and entity type, purpose, and information about your registered agent. By this point, you'll need to have selected an agent to represent your business.
The same applies to corporations – you also need to file for a certificate of formation, however, your document will include additional information about some of the aspects that aren't present in LLCs, like stocks.
Apply for the Required Licenses and Permits
Texas doesn't require you to get a general business license, however, depending on your industry, you might need to get other licenses.
For instance, if you sell goods, you'll need to apply for a sales tax permit.
To find out more about your specific industry or location, you can visit the Permits and Licenses section on the Texas Secretary of State website.
Get an EIN
Last but not least, if your business requires you to get an EIN (Employee Identification Number), you'll need to obtain one to complete your business registration.
Businesses that have hired employees and are taxed separately from their owners are the only ones that are required by law to get an EIN.
You can apply for an EIN on the IRS website, free of charge.
FAQs
Where Can I Do a Texas Business Entity Search?
You can do a Texas business entity search on the Government of Texas website.
How Much Does It Cost to Register a Business in Texas?
The cost of filing a certificate of formation in Texas is $300.
Final Thoughts
We hope you found our guide on the best Texas registered agent services informative!
We've included a mix of affordable services, like Texas Registered Agent, and premium services that would benefit larger businesses, like LegalZoom.
If you don't have any specific preferences, we highly recommend opting for one of our top three picks: IncFile, ZenBusiness, and Northwest.