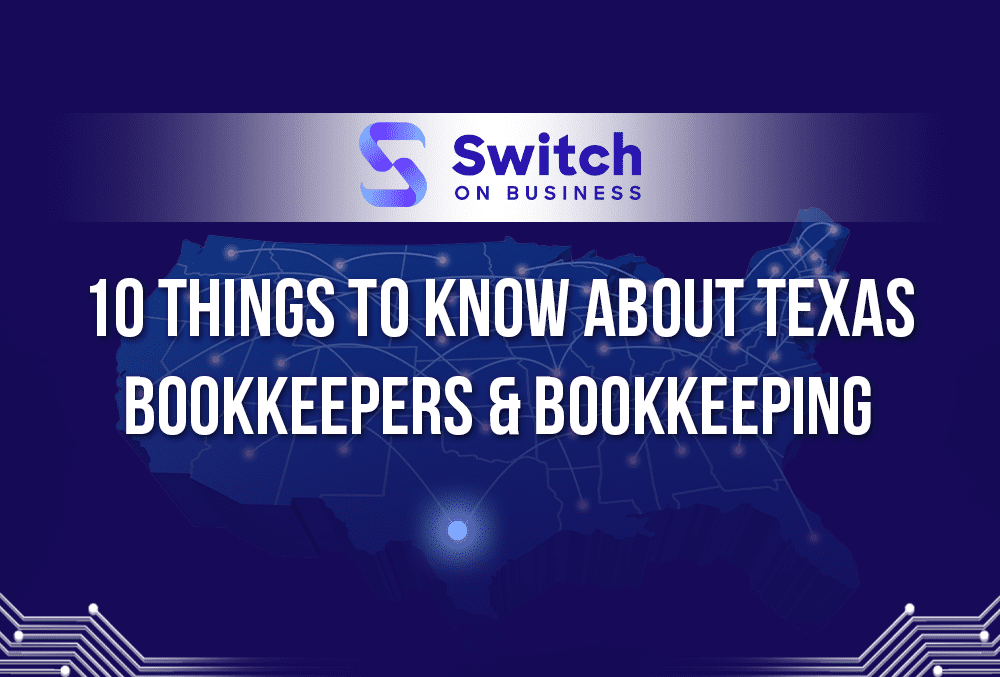 Looking to expand your bookkeeping team with Texas bookkeepers?
Or perhaps you're hiring for the very first time? 
Either way, the following 10 things to know about Texas bookkeepers and bookkeeping will make these tasks much easier. 
1. How Much Do Texas Bookkeepers Cost?
The costs of hiring a Texas bookkeeper vary, depending on whether you're looking for a freelance bookkeeper, an in-house bookkeeper, a bookkeeping agency, or something different altogether, like a bookkeeping software tool. 
First and foremost, finding freelancers is nowadays easier than ever thanks to Upwork and similar platforms. For instance, the rates for Texas freelancers on Upwork are between $18 and $175 per hour. 
Hiring an in-house bookkeeper, on the other hand, is the least affordable option (more about that in the next section). 
Outsourced bookkeeping services can cost $300-$5000 per month (sometimes even more depending on the services you're looking for as well as the current size of your business). 
Finally, opting for a bookkeeping software tool means having no expenses whatsoever (if you use tools such as Zoho Books that offer free plans), or paying anywhere between $10 and $200 per month, depending on the software and how advanced the plan you choose is. 
2. What Are Typical Bookkeeper Hourly Rates in Texas?
Here are the typical bookkeeper hourly rates in Texas: 
Finally, according to the US Bureau of Labor Statistics website, the hourly rate for a bookkeeper in Texas is $20.94 (health insurance and taxes are excluded). 
3. What Is The Average Bookkeeper Salary in Texas?
The average bookkeeper salary in Texas is as follows: 
Based on the US Bureau of Labor Statistics website information, bookkeepers in Texas earn $43,210 per year (without any extra benefits or taxes). 
Finally, it's worth noting that these differences in salaries occur as a result of many reasons, the most common ones being the education levels, overall skill set, work experience in the industry, certifications, and the specific city. 
4. What Does a Texas Bookkeeper Do?
A Texas bookkeeper is required to manage the accounting books. More specifically, their tasks include: 
Performing basic accounting duties on a daily basis, such as entering data and calculating.

Organizing payroll, bank reconciliations, accounts payable, as well as accounts receivable.

Preparing financial reports, such as Account Ledger, Income Statement, and Balance Sheet.

Helping to implement the company's overall accounting system to assist their employer by monitoring both revenue and expenses in a neat way. 
5. How To Become A Bookkeeper in Texas?
To become a bookkeeper in Texas, you should follow these five steps: 
Enroll in bookkeeping classes and cover courses such as: 

Financial report preparation

Tracking income and expenses

Competence in bookkeeping software

Payroll management

Complete and submit

complete the AIPB application form.

Submit a statement with your relevant work experience.

Pass a certification examination (more about certifications in a bit, as they're not really mandatory for bookkeepers to enter the bookkeeping occupation). 

And sign the Code of Ethics and maintain your certificate.
Finally, to become a bookkeeper in Texas, you also need to have the following skills: 
Math skills

Problem-solving skills

An eye for detail

Computer skills

Organizational skills

Data entry skills
6. Do You Need To Be Certified or Licensed To Be A Texas Bookkeeper?
Texas bookkeepers need neither licenses nor certifications to do bookkeeping duties, provide services, or prepare financial statements. 
However, if you hold a license from the Board, all bookkeeping services you give are regarded as the practice of public accountancy. Moreover, they're subject to the Board's regulations. 
Also, certifications are becoming increasingly popular as they allow bookkeepers to take their services and expertise to new heights. In general, Texas bookkeepers who have the necessary work experience and the required hours of bookkeeping duties may want to distinguish themselves from the rest of their peers by obtaining a certificate. 
Plus, the market itself starts to demand bookkeepers to engage in more and more training. 
So, to get the Certified Public Bookkeeper (CPB) certification, visit the National Association of Certified Public Bookkeepers site. To obtain the certification, one needs to successfully pass a four-part Uniform Bookkeeper Certification Examination. 
The American Institute of Professional Bookkeepers is relevant as well. It's an eminent national association, and has been providing bookkeepers with the Certified Bookkeeper (CB) designation since 1987. 
7. Can I Take Any Bookkeeping Classes in Texas?
Yes, there are bookkeeping classes and courses one can take in Texas. Here are the most popular ones: 
8. What Software Can I Use For Bookkeeping in Texas?
There are many bookkeeping software tools you can use in Texas. Below, we share the most popular ones: 
I. QuickBooks

Popular, feature-rich, and great for all business sizes. 
That's QuickBooks in a single sentence. 
This bookkeeping software tool provides users with features such as:
Securely importing transactions

Tax deductions

Estimates

Cash flow forecasting

Shareable reports

Sorting receipts

Autotracking all expenses

Paying stuff

Complete finances organization 
Here are QuickBooks' four pricing plans depending on the type of business you're running: 
Simple Start

: $30 per month

Essentials

: $55 per month

Plus

: $85 per month

Advanced:

$200 per month
II. FreshBooks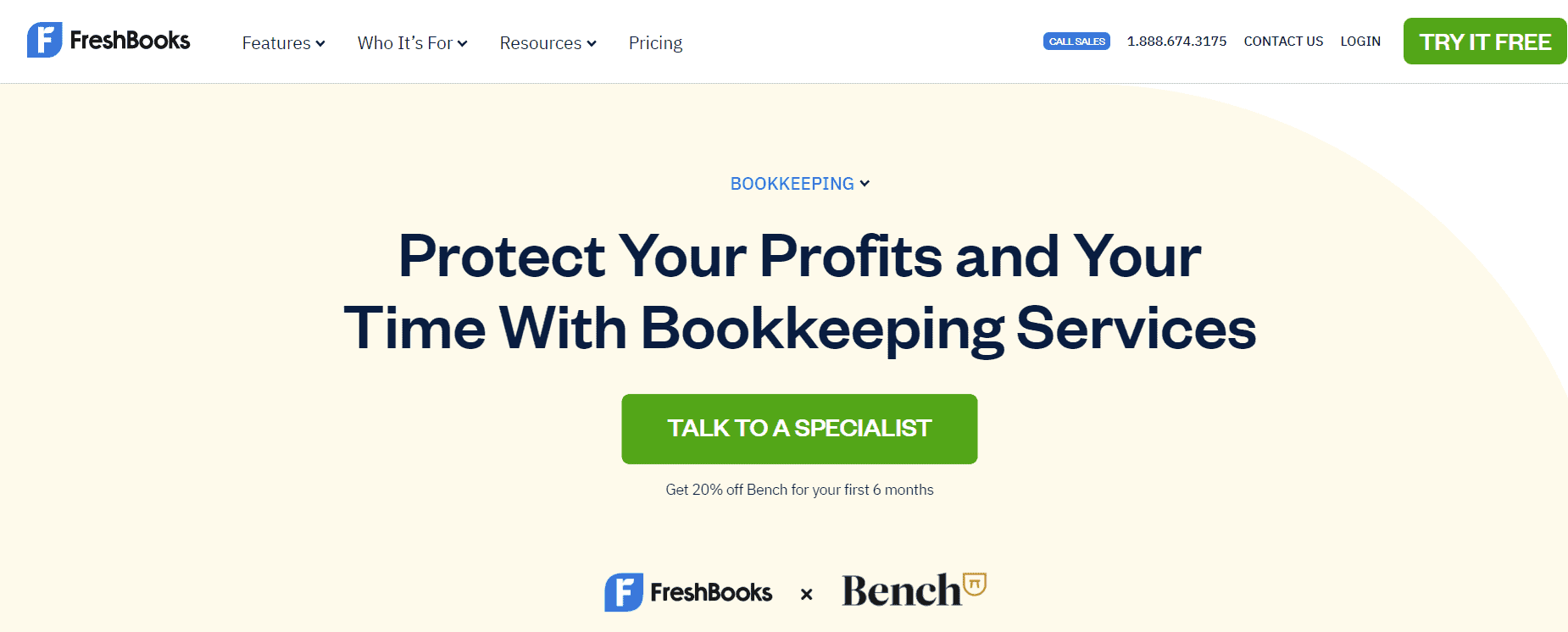 Easy-to-use accounting features, affordable plans, and a limited option at the moment to get 90% off for three months. 
This is FreshBooks. 
It has features that cover all bookkeeping aspects from customizable, professional invoicing, time tracking, and automated payments, to project management, reporting, accounting, and mobile accounting. 
FreshBooks provides users with four pricing options:
Lite

: $15 per month

Plus

: $30 per month

Premium

: $55 per month

Select:

Custom
Of course, if you can't pick one straight away, you can always try it out for free first!
III. Patriot Software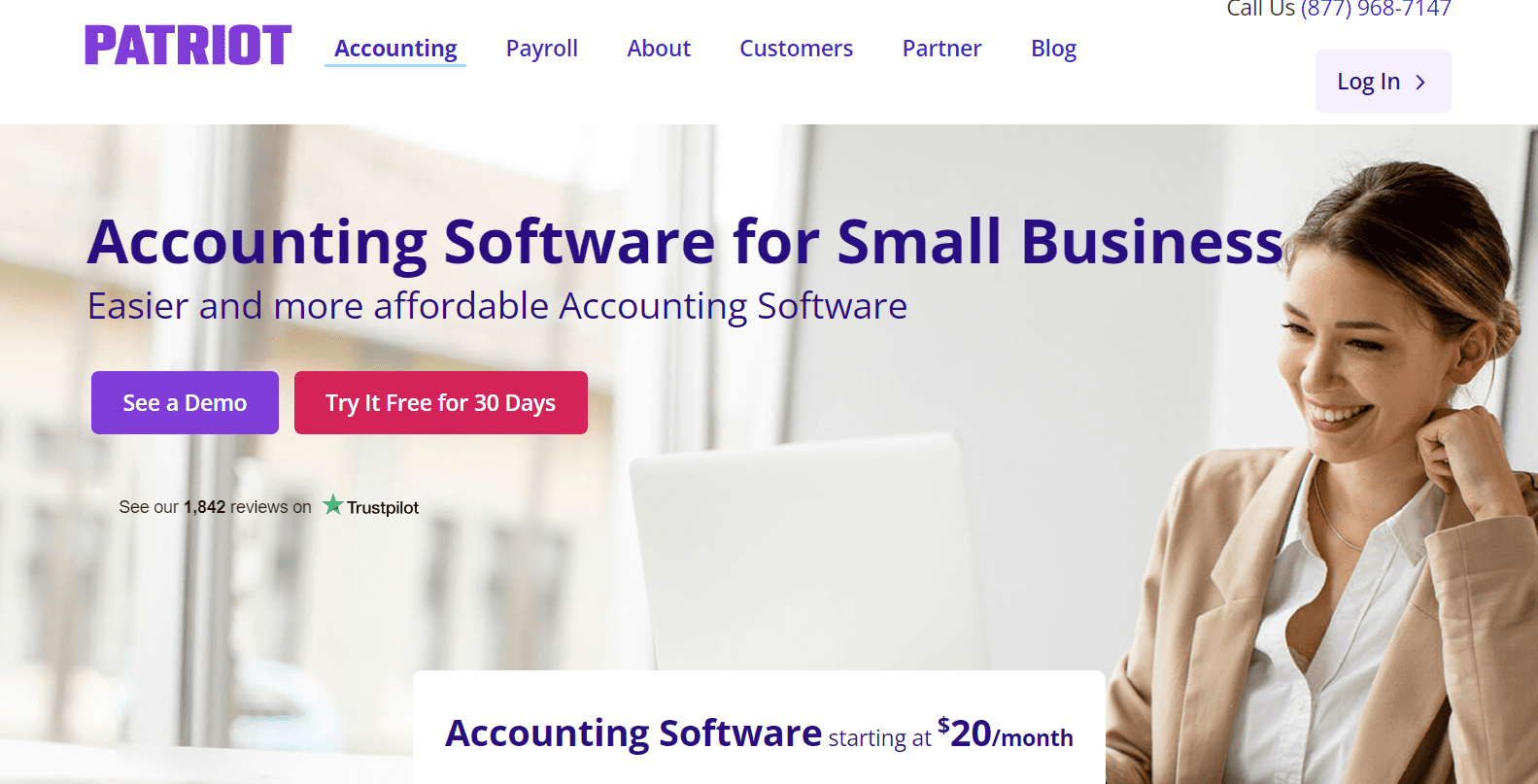 Awesome customer support, great value for money, and in the company's own words "ridiculously easy to use".
This is how Patriot Software is regarded in the industry. 
The tool has Accounting Software that allows invoicing customers, tracking money, paying bills, getting financial reports, and importing bank transactions. 
Its Payroll Software provides free payroll setup, customizable payroll, paying W-2 employees or 1099 contractors, tax calculations, and direct deposit.
It also has optional add-ons, which include HR Software and Time and Attendance Software. 
This bookkeeping tool has two pricing plans: 
Accounting Basic

: $20 per month

Accounting Premium

: $30 per month
IV. Zoho Books

Versatile plans and prices, a free demo account option, and tools to help business work successfully across different departments. 
This is what Zoho Books offers its users. 
In essence, the tool enables people to:
Create invoices in a matter of seconds

Activate payment reminders

Create purchase orders

Monitor all payments they've made

Upload all expense receipts

Keep an eye on inventory levels all the time

Import their bank statements to the software

Establish clear rules to compartmentalize their banking transaction

Smoothly manage all their projects

Get insights into unbilled expenses and hours

Use the customer portal to get in touch with clients

Enjoy a plethora of valuable third-party integrations with apps such as: 

G Suite

Stripe

PayPal

WordPay

Braintree

Paytm Payment Gateway

Square

Uber for Business

Zoho CRM

Zoho Analytics

Zoho Books

CSG Forte

DropBox

One Drive

And finally, store customers' payment details in a secure manner. 
Apart from having a 14-day free trial as well as a Free plan for businesses that generate less than $50K a year, Zoho Books offers the following paid options:
Standard

: $10 per month

Professional

: $20 per month

Premium

: $30 per month

Elite

: $100 per month

and

Ultimate

: $200 per month
V. Xero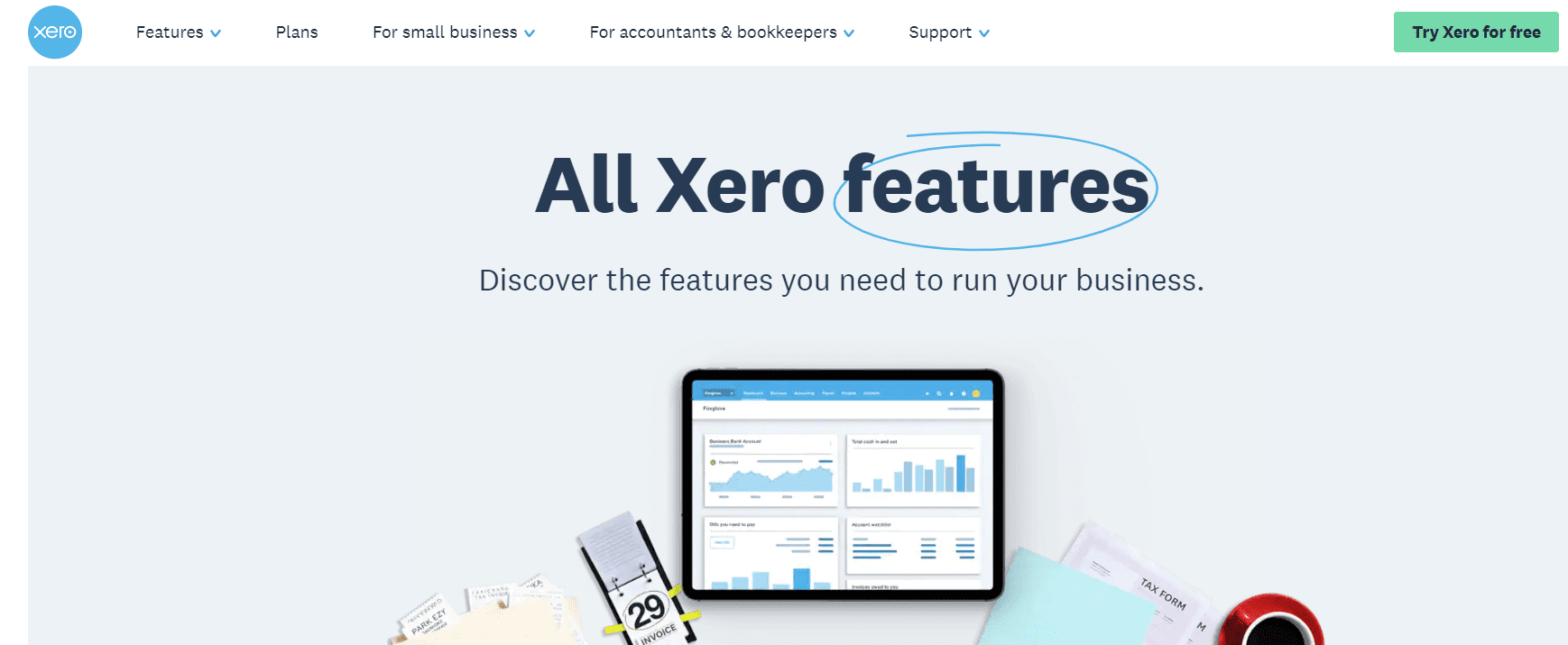 3.5 million subscribers, a generous 30-day free trial, and detailed support to set up the software. 
That's one of the pros of using software such as Xero. 
Xero offers users the tools to: 
Send invoices 

Calculate taxes

Accepting payments

Pay bills

Observe all projects

Manage all fixed assets

Monitor cash flow at all times

Leave comments and engage in real-time discussions

Customize it the way they see suitable
Here are the three pricing plans you can choose from: 
Starter

: $25 per month

Standard

: $40 per month 

Premium

: $54 per month
9. How Many Bookkeepers Are There in Texas?
Based on the latest information provided by the US Bureau of Labor Statistics, there are 132,510 bookkeepers in Texas. 
10. Where Can I Find The Best Texas Bookkeepers?
You can find the best bookkeepers in Texas near you by clicking on your city from the list below: