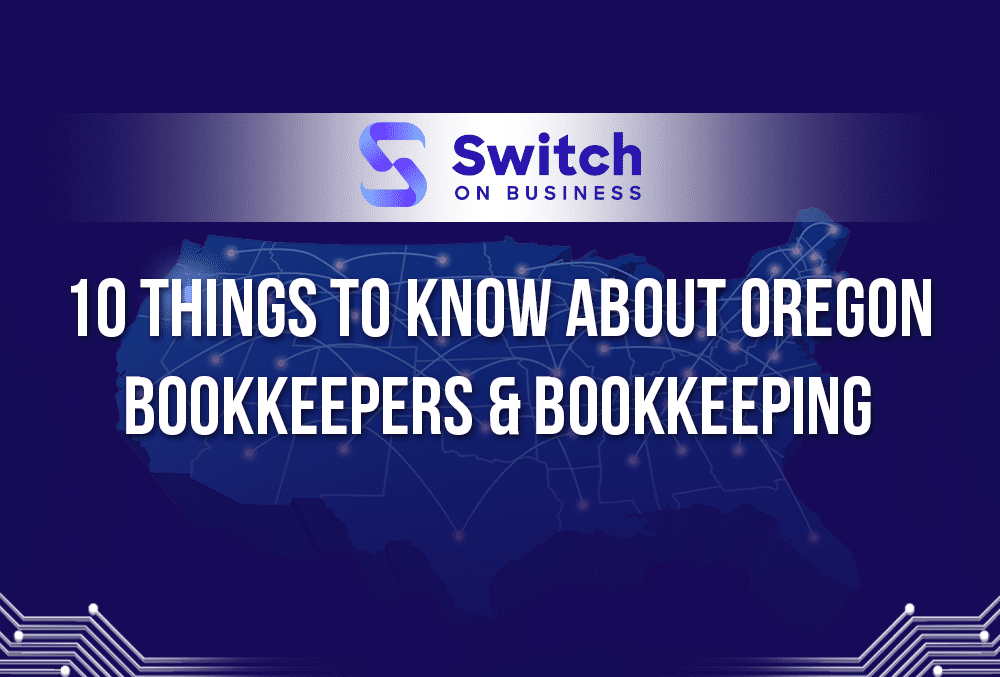 Looking for a bookkeeper or a bookkeeping company service in the Oregon area? Look no further — here's your guide with the 10 most important facts about bookkeepers and bookkeeping in Oregon, as well as some tips on how to become a bookkeeper.
1. How Much Do Oregon Bookkeepers Cost?
Just as in every other state, the prices for hiring a bookkeeper in Oregon can vary. They depend on several factors, such as years of experience and location. 
One option is to hire a freelance bookkeeper based in Oregon. For example, you can try looking for a freelance bookkeeper on Upwork, where you'll notice that prices per hour vary from $20 to $125. 
Booking companies based in Oregon charge approximately $50 to $100 per hour, as it all comes down to the quantity and complexity of the job tasks they'll have. 
Also, you can consider hiring a self-employed bookkeeper. Keep in mind, though — this option can cost you a lot more since self-employed bookkeeper rates can be pretty high since they're usually more experienced as opposed to freelancers. Make sure you go for this option only if your budget allows it. 
Finally, another cost-effective alternative is to opt for bookkeeping software. The prices of bookkeeping software can also vary since they depend on the subscription plan, but they're usually much lower in contrast with the hourly prices of freelance or self-employed bookkeepers and bookkeeper services. Some software tools can even be bought via a one-time payment, and you'd be able to use them for a lifetime, which is quite the value.
2. What Are Typical Bookkeeper Hourly Rates in Oregon?
You can always hire a bookkeeper that will work for you part-time if you don't need to employ someone full-time. Here are the hourly rates for Oregon-based part-time bookkeepers according to five online sources. 
The data from 2021 available on the U.S. Bureau of Labor Statistics website shows that the median hourly wage for bookkeeping in Oregon is $22.55, and the mean hourly wage is $22.29.
3. What Is the Average Bookkeeper Salary in Oregon?
According to various online sources, this is how much bookkeepers based in Oregon make annually: 
Bookkeepers.com

: The average salary per year is $35,846.

Zippia

: The average salary per year is $40,889. The lowest salary is 
$31,000, and the highest salary is $53,000. 
Payscale

: The average salary per year is $46,997. The lowest salary is $36,000, and the highest is $55,000. 

Indeed

: The average salary per year is $45,518. The lowest salary is $34,639, and the highest is $59,812. 

Salary Expert

: The average salary per year is 49,832. The lowest salary is $37,312, and the highest salary is $60,277
The data from 2021 available on the U.S. Bureau of Labor Statistics website shows that the average mean salary for bookkeepers based in Oregon is $46,360. 
4. What Does an Oregon Bookkeeper Do?
Bookkeeping, accounting, and auditing clerks based in the United States have various responsibilities, such as: 
Maintaining financial records for companies or clients 

Financial transactions 

Updating statements 

Verifying the accuracy of financial records 

Conducting financial analysis and reports 

Preparing liability statements and tax returns 

Evaluate the validity of data, statements, and reports 
In addition to the abovementioned day-to-day tasks, bookkeepers are also responsible for: 
Handling payroll 

Preparing of invoices 

Verifying financial receipts 

Recording financial transactions 

Preparing accounting records and statements for their hiring company 

Keep note of any past-due accounts and invoices 
5. How to Become a Bookkeeper in Oregon?
Unlike other states, the Board of Accountancy in Oregon lists specific criteria that you need to fulfill in order to become a bookkeeper in Oregon. To become a bookkeeper in Oregon, you must work toward a Certified Public Accountant (CPA) license with a thorough understanding of all the requirements. 
The first thing you'll need to do is earn a bachelor's degree. You can take academic courses from any online or community college as long as the credits can be transferred to a four-year institution. The study program needs to be accredited by a regional agency, such as: 
The State of Oregon gives a detailed overview of how you can achieve the 150 semester-hour educational requirements and gain the required experience level. 
Also, you can take the CPA exam even if you're not an Oregon resident or a United States citizen. However, you'll need a bachelor's degree and a social security number. 
6. Do You Need to Be Certified or Licensed to Be an Oregon Bookkeeper?
You will be able to work as a bookkeeper in Oregon once you have received your CPA license. However, you'll need to undertake a multitude of academic classes to prepare for the CPA exam — more on that in a bit. 
After passing the CPA exam, you will have to take an additional exam known as the AICPA's Ethics exam. AICPA offers an 11-hour course about the ethics exam that will help you understand the material better. 
After listening to the self-study course, you can take the ethics exam. In order to become a licensed bookkeeper, you'll need to pass the exam with at least 90 points. 
7. Can I Take Any Bookkeeping Classes in Oregon?
In Oregon, it is required to take at least 225 quarter hours or 150 semester hours: 
36 quarter or 24 semester hours of advanced accounting classes, such as: 
Taxation

Auditing 

Cost accounting 

Accounting theories 

Financial statements 
36 quarter or 24 semester hours of courses about accounting or business, such as: 
Business communications 

Business law 

Business ethics 

Economics 

Corporate finance 
Although many community colleges in Oregon offer accounting and business courses, these three are among the most affordable ones: 
Portland Community College

: Portland Community College provides a certificate program in bookkeeping that can be completed in just one term. The program gives students the skills and knowledge they need to become successful bookkeepers.

Chemeketa Community College

: Founded in 1969, Chemeketa Community College has created a study program called Associate of Applied Science in Accounting Degree. There are a few bookkeeping courses included in this college program that provide students with a solid foundation in accounting principles and bookkeeping practices.

Linn-Benton Community College

: Linn-Benton Community College has a certificate program in accounting and bookkeeping with a specifically designed curriculum to prepare students for entry-level job positions and internships. The program covers all aspects of bookkeeping and accounting, including financial statements, payroll, and tax preparation.
8. What Software Can I Use for Bookkeeping in Oregon?
Various software tools for bookkeeping can be used in Oregon. Some of the most commonly used tools are QuickBooks, FreshBooks, Xero, Sage, and Zoho. Let's see what they're all about. 
I. QuickBooks

Created by Intuit in 1983, QuickBooks is one of the easiest accounting and bookkeeping software tools to master. Among other features, QuickBooks lets you: 
Track expenses and income automatically 

Make payments to contractors and staff 

Integrate time trackers and payroll 
QuickBooks offers four pricing plans: 
Simple Start: $30 per month 

Essentials: $55 per month 

Plus: $85 per month 

Advanced: $200 per month 
II. FreshBooks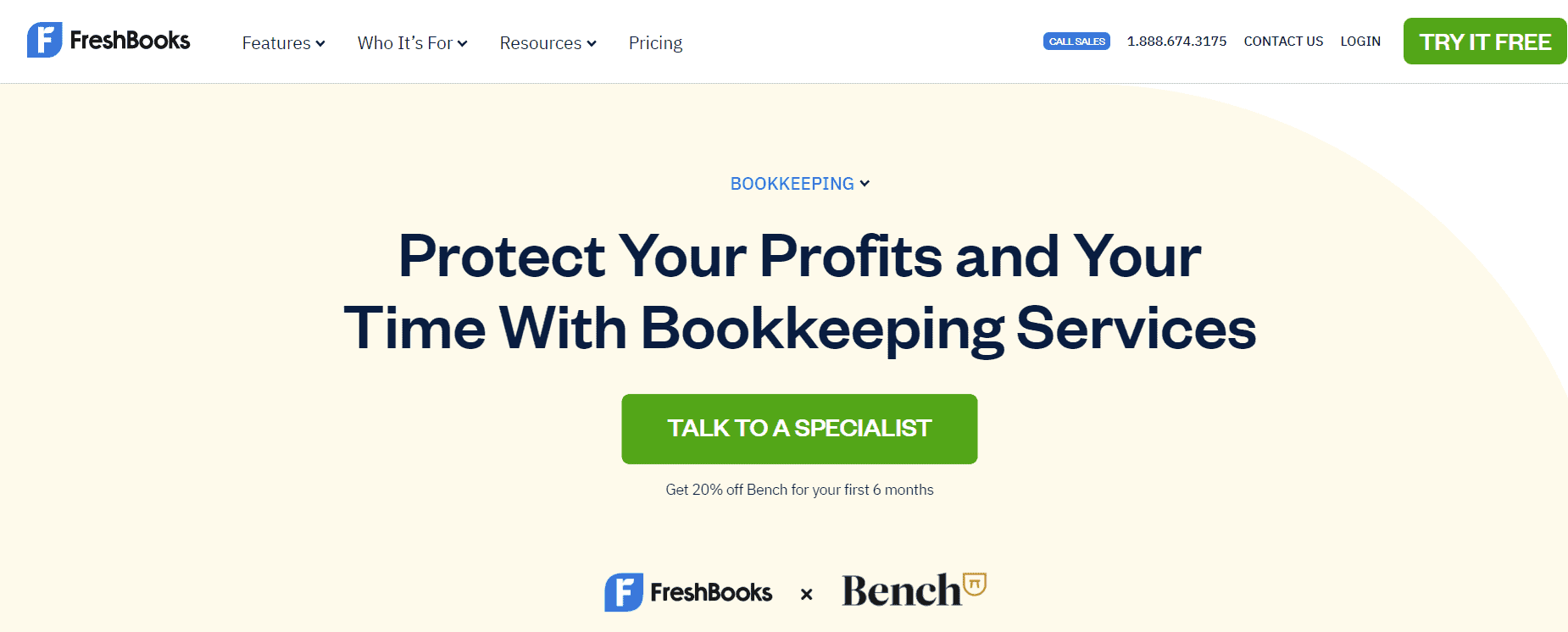 FreshBooks is an excellent online accounting tool used by companies, self-employed individuals, and freelancers. 
It's an intuitive, user-friendly software perfect for invoicing, payments, reporting, and expenses. Before buying FreshBooks, you can try using it for 30 days for free and see if it meets your expectations. 
FreshBooks offers four pricing plans:
Lite: $15 per month 

Plus: $30 per month 

Premium: $55 per month 

Select: Custom 
At the time of writing, there's a limited-time offer, and the prices of FreshBooks licenses are 90% off. 
III. Xero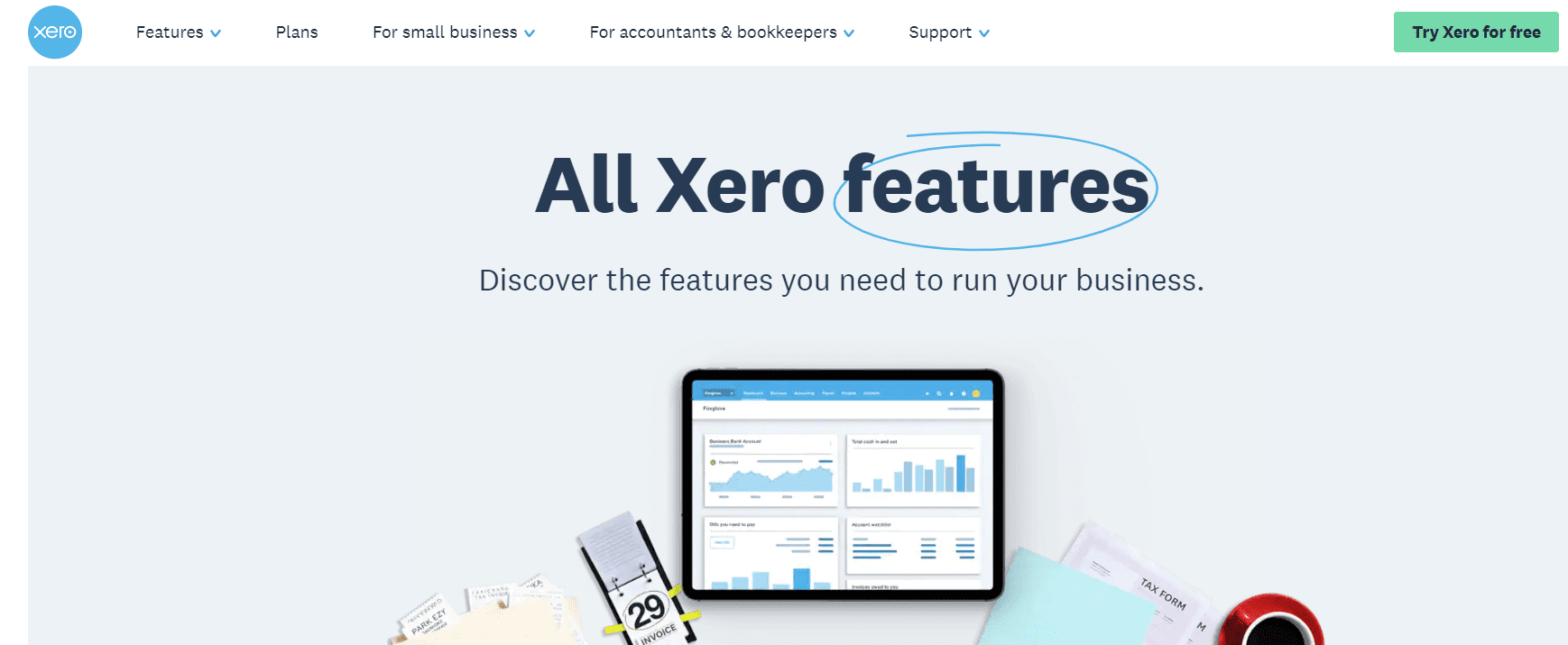 Founded in 2006, Xero is an online software tool perfect for bookkeepers, accountants, and small companies. Xero offers various features, such as reimbursement of expense claims, online payments, bank connections, etc. 
In addition to their desktop software tool, they also have a mobile app. Before subscribing, you can try using Xero for free for one month. 
Xero offers three pricing plans: 
Starter: $25

Standard: $40

Premium: $54
IV. Sage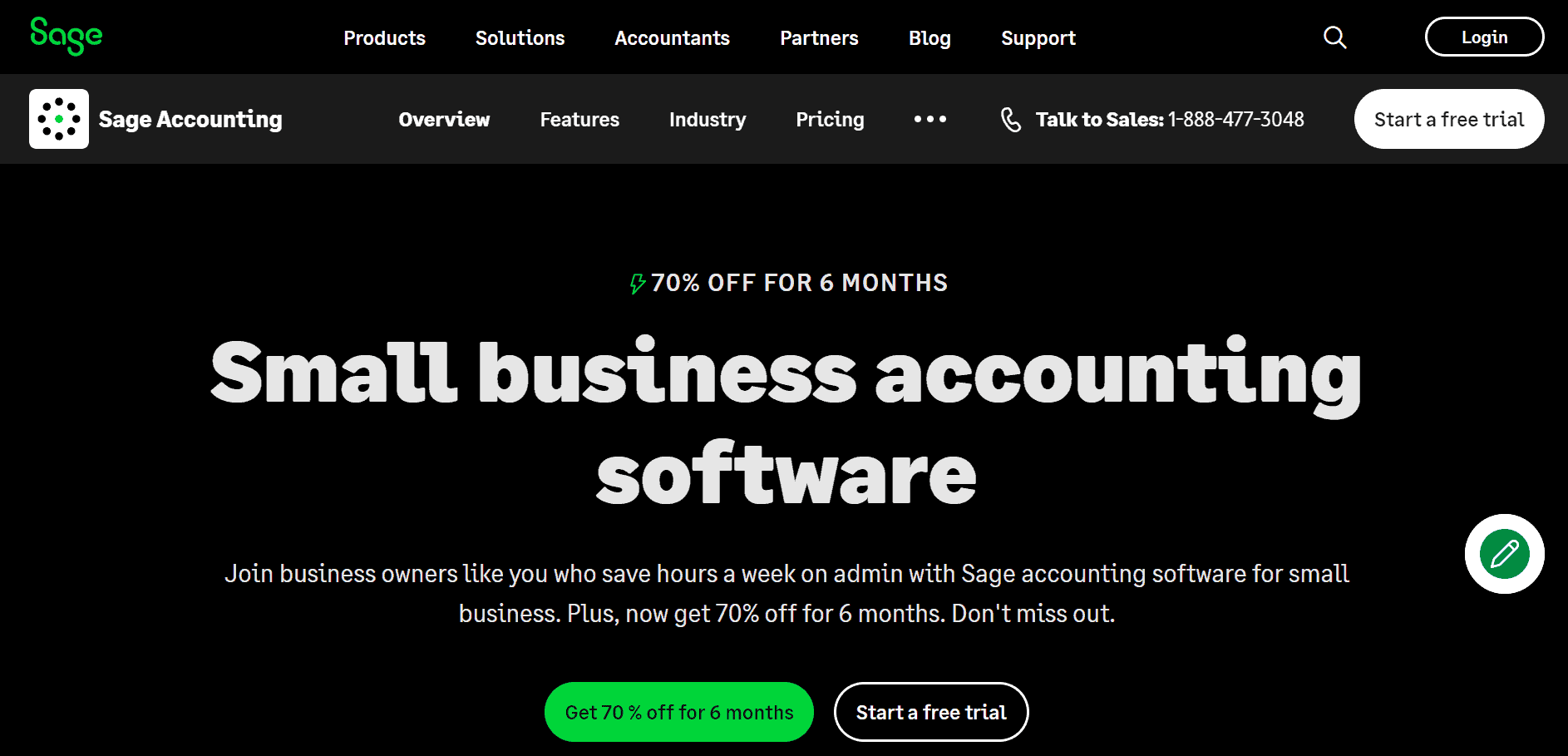 Unlike Xero, Sage is an accounting software tool perfect for companies of both small and medium sizes. Sage offers various features, such as managing invoices, conducting financial reports, tracking expenses, assets, and liabilities, etc. It also has invoice templates and is fully compatible with Mac users. You can try using Sage for free for a month or subscribe to one of their plans: 
Sage Accounting Start: $10 per month 

Sage Accounting: $25 per month 
V. Zoho

Founded in 1996 in India, Zoho is an accounting software tool that helps you manage your finances quickly and automate your company's workflow. Zoho offers many features, such as payables, inventory, automatic payment reminders, tax reports, invoices, online payments, etc. 
In addition to its accounting features, Zoho is an integrated platform with over 50 apps. You can sign up and use Zoho for free if your business doesn't make more than 50.000 USD annually. These are the pricing plans for larger companies: 
Standard: $10 per month 

Professional: $20 per month 

Premium: $30 per month 

Elite: $100 per month 

Ultimate: $200 per month 
9. How Many Bookkeepers Are There in Oregon?
The most recent data provided by the U.S. Bureau of Labor Statistics shows that there are 22,710 bookkeepers in Oregon. 
10. Where Can I Find The Best Oregon Bookkeepers?
Find the best bookkeepers in Oregon near you by clicking on your city from the list below.