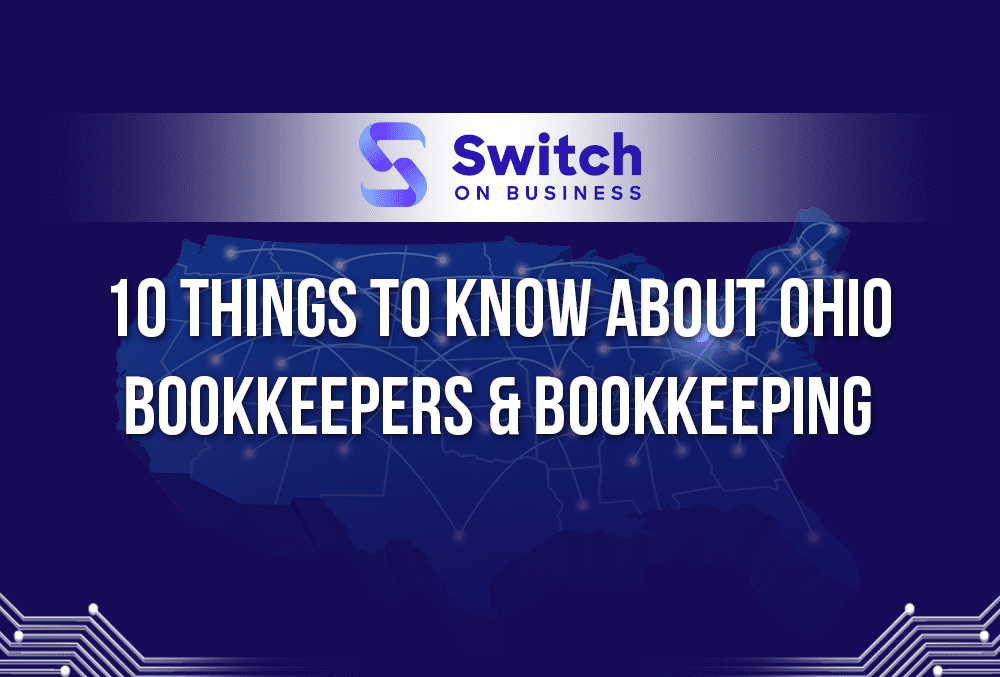 If you're from the state of Ohio and you're looking to hire a bookkeeper or want to learn more about the ins and outs of the bookkeeping business, the following 10 things to know about Ohio bookkeepers and bookkeeping will certainly be of help.
1. How Much Do Ohio Bookkeepers Cost?
There are many factors that can influence the amount of money you'll have to pay for bookkeeping services in Ohio. First, you need to decide whether you'd like to go with bookkeeping software, a freelance bookkeeper, a bookkeeping agency, or an in-house bookkeeper.
The most cost-effective option is to use bookkeeping software, as prices range from completely free to a few hundred dollars. This, however, requires more effort from your side, and bookkeeping platforms can be quite time-consuming.
Freelance bookkeeping services are a convenient option for smaller-scale businesses, and platforms like Upwork host a number of bookkeepers offering different types and scopes of bookkeeping services. Their prices go from $33 to $175 per hour.
The cost of third-party bookkeeping services varies widely depending on the needs of your business. It can go from a few hundred to a few thousand dollars per month.
Finally, the most expensive option is to hire an in-house bookkeeper, which is probably the best option for businesses seeking long-term support for their bookkeeping. Also, in case of businesses with a very large transaction volume, an in-house bookkeeper is much more affordable than the freelance or third-party option.
2. What Are Typical Bookkeeper Hourly Rates in Ohio?
As mentioned above, you can hire a part-time or full-time bookkeeper in Ohio, depending on your needs. Here are the typical hourly rates of Ohio bookkeepers.
The data listed on the U.S. Bureau for Labor Statistics website is not much different, as according to them, the average hourly salary of an Ohio bookkeeper is $20.33. The lowest hourly wage, according to their data, is $13.74, while the highest is $28.89. This data is from 2021.
Since all of the information listed on these websites is subject to change, we recommend visiting the source websites if you want to obtain up-to-date information.
3. What Is the Average Bookkeeper Salary in Ohio?
If you want to hire a full-time in-house bookkeeper, you should know the annual salaries of Ohio-based bookkeepers. Keep in mind that these are base salaries and don't include health insurance, social security, and taxes.
The U.S. Bureau of Labor Statistics provides similar figures, with the average annual wage being around $42,280. The lowest wage, according to their data, is $28,580 and the highest is $60,100.
All the data listed here is subject to change, so if you'd like to get a glimpse of up-to-date information, we recommend visiting the source websites.
4. What Does an Ohio Bookkeeper Do?
Bookkeeping, accounting, and auditing clerks are responsible for producing financial records for organizations and checking all financial records for accuracy.
To give you a better insight into the specific tasks of a bookkeeper in Ohio, here's a list of the most common tasks, according to the U.S. Bureau of Labor Statistics:
Enter (post) financial transactions into the appropriate computer software

Use bookkeeping software, spreadsheets, and databases

Put costs (debits) and income (credits) into the software, assigning each to an appropriate account

Reconcile or note and report any differences they find in the record

Check for accuracy in figures, postings, and reports

Receive and record cash, checks, and vouchers

Produce reports, such as balance sheets (costs compared with income), income statements, and totals by account
5. How to Become a Bookkeeper in Ohio?
To become a bookkeeper in Ohio, all you need is a high school diploma. Of course, a CPA license, a college, or university diploma in the related field would make things easier when it comes to obtaining a better-paying job.
6. Do You Need to Be Certified or Licensed to Be an Ohio Bookkeeper?
You don't need to be certified, but any certification can help you find a job position.
According to Ohio Government, getting a certification from organizations such as the American Institute of Professional Bookkeepers (AIPB) or the National Association of Certified Public Bookkeepers (NACPB) can go a long way with potential employers and can further your job prospects.
7. Can I Take Any Bookkeeping Classes in Ohio?
Ohio University offers educational opportunities to people who want to formalize their education in the field of bookkeeping, but already have some working experience. This course offers a high-level review of accounting concepts and prepares the candidate to pass the exams for the AIPB Certified Bookkeeper certification.
The price of the course is $2,195 and it lasts 140 hours within a period of six months.
Another option is to enrol in a Bookkeeping Certificate course at the Cuyahoga Community College. This program prepares students to become entry-level bookkeeping clerks, also known as "office managers". The program lasts for one year and it's available to people with full-time jobs too.
The Stark State College offers a one-year certified bookkeeping course that prepares students for entry-level accounting positions. It also makes them eligible for the AIP certification exams.
Finally, the Central Ohio Technical College offers a two-semester program for students who want to become bookkeepers and learn about recording financial transactions in the form of purchases, sales, and payments for organizations, businesses, and individuals.
8. What Software Can I Use For Bookkeeping in Ohio?
If you don't want to hire a bookkeeper in Ohio, but rather use bookkeeping software, here's an overview of the most popular options currently on the market.
I. QuickBooks

QuickBooks is suited for small businesses that need help organizing and handling their finances. This accounting software has a desktop and cloud version on offer, for a starting price of $17 a month. No matter which version you opt for, you'll get the benefit of using features such as:
Tracking income

Tracking all expenses

Generating invoices

Generating reports for clients or internal use

Easier management of payroll

Keeping track of your taxes
II. Xero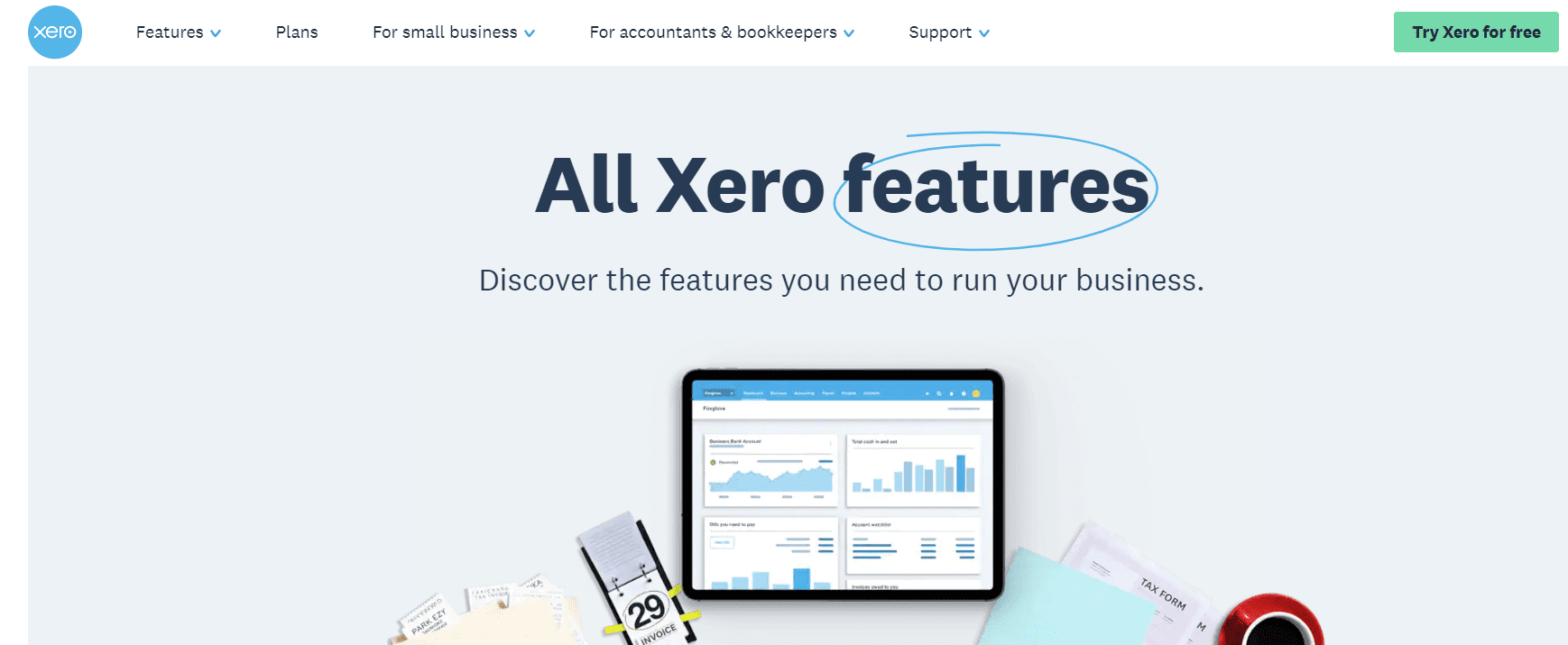 Xero is another accounting software tailored to cater to the specific needs of small businesses and their owners. It's made with the aim to help them manage and overcome unique financial circumstances that come as a result of owning a small or growing business. The starting price for Xero is set at $13 (at the time of writing), while their most expensive and feature-rich plan starts at $70 and offers access to features such as:
Tracking expenses

Managing payroll

Integration with Paypal, Stripe, and more than 1000 other solutions 

Directly paying bills

Deep analytics 

Sending invoices
Another great thing about Xero is that it also comes as a downloadable app that offers its users the opportunity to complete administrative work related to accounting, on the go.
III. Fresh Books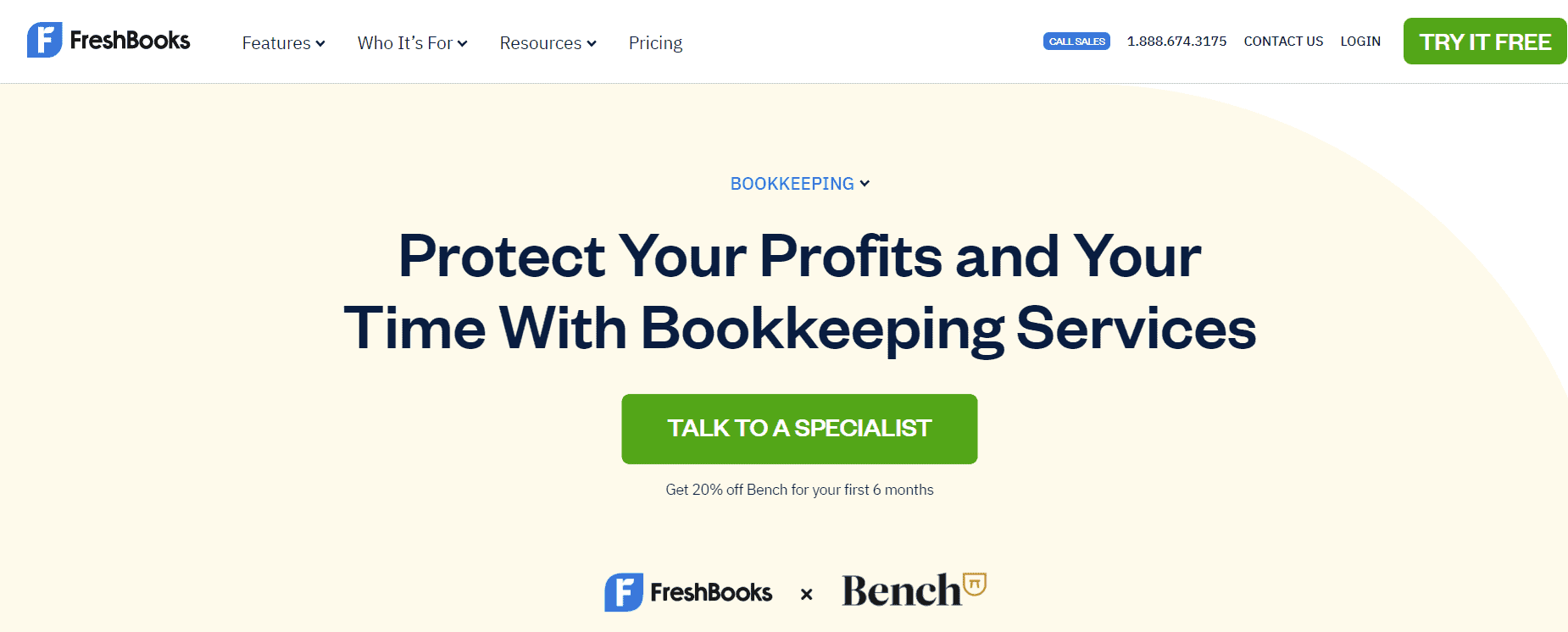 With an entry plan of only $17, Fresh Books are another affordable bookkeeping software tool. A huge plus to this software is that new users get a 20% discount during the first 6 months, so even if you change your mind afterwards, it's worth the investment.
Here are the most popular features you can count on with Fresh Books:
Balance Sheet

General Ledger

Cost of Goods Sold

Trial Balance

Accountant Access

Chart of Accounts

Accounts Payable

Journal Entries
IV. Patriot Software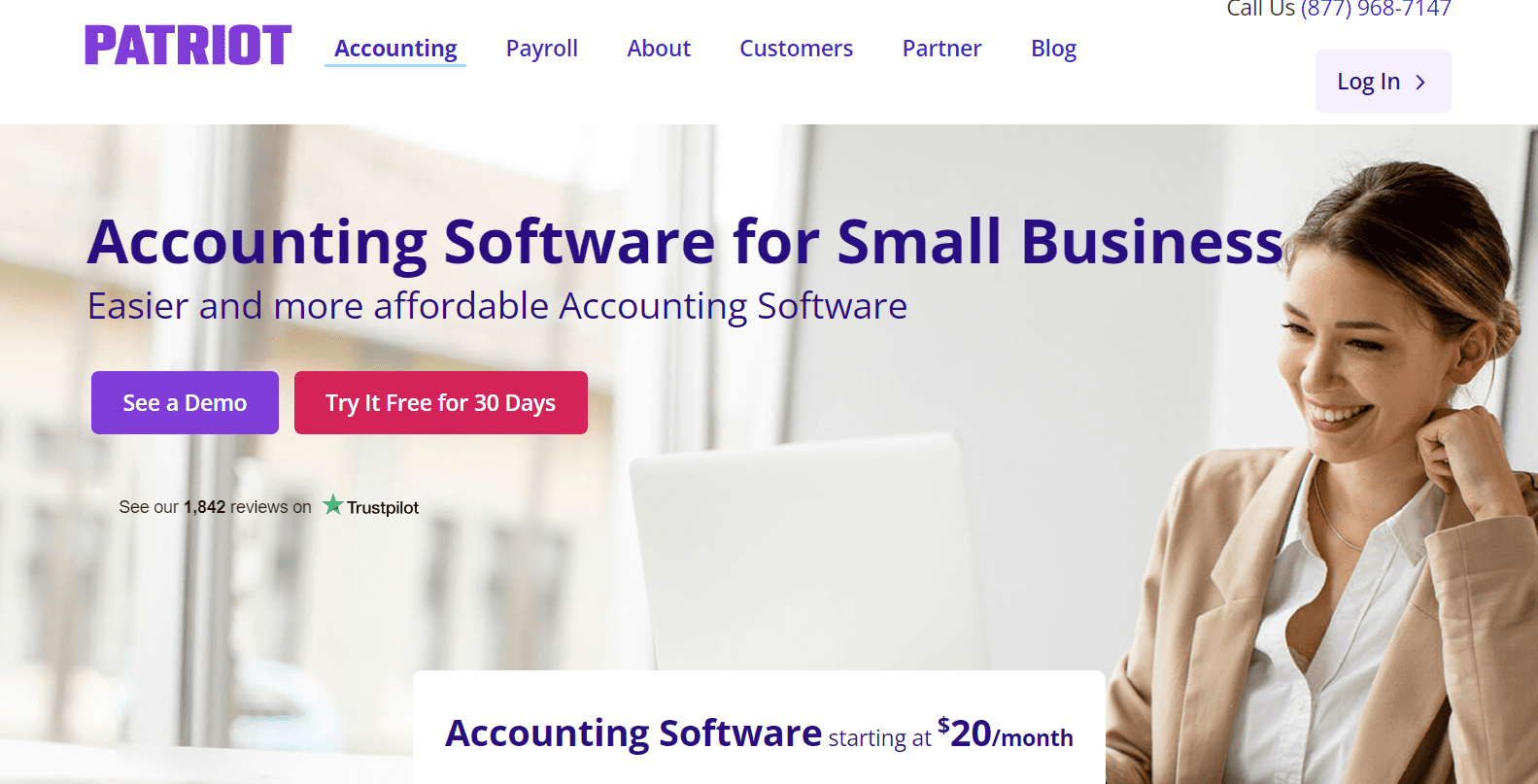 Patriot Software is an accounting tool with a basic plan price of $20. This plan includes basic tracking of all finances. If you want a premium service and additional perks, which include a number of tools for tracking business expenses, money, and invoices, the plan costs $30 per month.
Some of the features that you'll find in both plans are:
Optional 1099 e-Filing

Unlimited payments to vendors

Creating and tracking an unlimited number of customers and invoices

Credit card payment acceptance

Payroll integration

Automatical import of bank transactions
V. Zoho Books

Zoho Books is accounting software that stands out with its ability for seamless integration with a number of other apps and software tools. For businesses that already use different software solutions, this makes bookkeeping a breeze, as they don't need to migrate any data on another platform.
Businesses with a revenue smaller than $50,000 per year get to use Zoho Books for free, while others get to pick any of their five pricing plans.
Some of the features users can expect at any plan are:
Recurring invoices

Managing clients

Online and offline payments

Automated payment reminders

Recurring invoices

Credit notes

Multi-lingual invoicing
9. How Many Bookkeepers Are There in Ohio?
According to the U.S. Bureau of Labor Statistics, there are 61,510 bookkeepers in Ohio. This data, however, doesn't include bookkeepers who are self-employed.
10. Where Can I Find The Best Ohio Bookkeepers?
Find the best bookkeepers in Minnesota near you by clicking on your city from the list below: