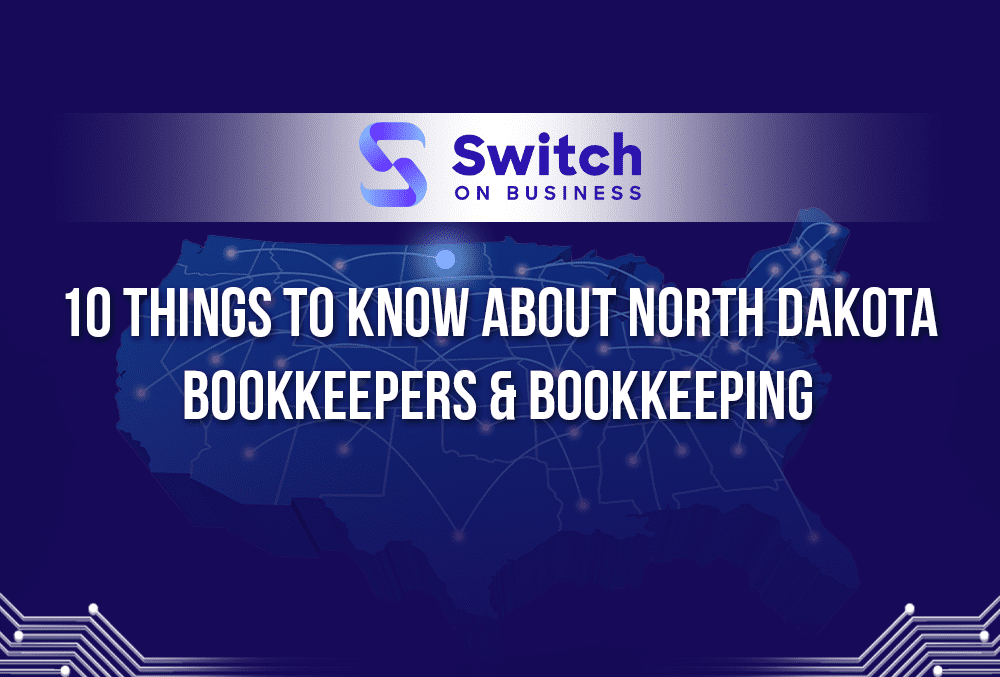 If you're searching for a bookkeeper or a new bookkeeping service in North Dakota, below, you'll find the answers to the 10 questions that will help you make your final choice.
1. How Much Do North Dakota Bookkeepers Cost?
The costs for hiring a bookkeeper vary from state to state, and North Dakota is no different. The price is generally formed based on the type of service you want and how much experience the person has. It can also vary if you hire a person vs. pay for software. 
Some booking software can be free of charge, while for others you'll need to purchase a monthly subscription, which can cost up to $250 for well-known software. Depending on which features you'd like to use, you can choose the free option or the one with the subscription.
Another option would be to hire a freelance bookkeeper, in which case the price would be a bit lower compared to what you would get when you hire the services of a bookkeeping company. On Upwork, it would cost you anywhere between $10 and $85 to hire a bookkeeper in North Dakota. The hourly rates for the top bookkeeping companies in North Dakota start from $23 per hour.
Your last option would be to employ an in-house bookkeeper to handle all your books, which is one of the most expensive options.
2. What Are Typical Bookkeeper Hourly Rates in North Dakota?
Based on the salary information from these websites, part-time bookkeepers charge the following hourly rates:
Based on the 2021 statistics by the Bureau of Labor, the hourly median for bookkeepers in North Dakota is $18.45. However, this is only the base salary and doesn't include taxes, health insurance, and other expenses.
3. What Is The Average Bookkeeper Salary in North Dakota?
If you want to hire a full-time bookkeeper in North Dakota, you're expected to pay the following salary:
Based on the 2021 statistics by the Bureau of Labor, the yearly average salary for bookkeepers in North Dakota is $42,840. These numbers don't include benefits or taxes.
4. What Does a North Dakota Bookkeeper Do?
Based on the information provided on the site of the North Dakota State Government, bookkeepers perform a variety of general accounting duties: 
Establish, maintain and balance several different financial transactions and accounts, either manually or by computer

Perform an audit to verify the accuracy of a company's records

Prepare statistical, financial, or accounting reports

Post journal entries and reconcile accounts

Make bank deposits

Prepare checks for payrolls and bills

Complete and submit company and government documents

Prepare tax returns

Keep the company's business manager and board informed of their financial status
5. How To Become A Bookkeeper in North Dakota
According to North Dakota regulations, to be able to qualify to take the exam for a CPA license, you need to complete a bachelor's degree of at least 150 credit hours. However, it's also allowed for students to apply for the exam if they're within six months of graduating. The coursework should include both general business courses as well as accounting courses.
The accounting coursework may include the following courses:
Advanced accounting

Auditing

Managerial accounting

Non-profit accounting

Government accounting

Taxation

IT auditing/computer forensics

Financial Analysis
The general business coursework may include the following courses:
Management

Business Law

Business ethics

Marketing

Micro/macroeconomics

Human resources

Business communications and writing

Mathematics

Statistics
Before you can take the test, you need to send a CPA exam application form to the North Dakota State Board of Accountancy, which includes the following documents:
CPA application

Official college transcripts

Government-issued ID

Social security number

Application fees
After your application has been accepted, you'll be issued a Notice to Schedule (NTS), and you can schedule to take your exam in the next six months. The NTS approves you to schedule a CPA exam section within six months. After getting the notice and before you take the exam, you'll also need to pay the exam fee, which costs $743.20, not including the application fee or re-registration fees. Here's everything you'll need to pay in total:
Application Fee: $120

Financial Accounting and Reporting (FAR): $195.35

Regulation (REG): $176.25

Business Environment and Concepts (BEC): $176.25

Audit and Attestation (AUD): $195.35

Other Fees: $60 re-application
6. Do You Need To Be Certified or Licensed To Be a North Dakota Bookkeeper?
As mentioned above, you'll need a license to work as a bookkeeper in North Dakota. The information on obtaining the certification is listed in the paragraph above.  
7. Can I Take Any Bookkeeping Classes in North Dakota?
Several universities and colleges in the state offer accounting and bookkeeping courses. The following universities have the top-rated courses:
8. What Software Can I Use For Bookkeeping in North Dakota?
There are many bookkeeping software options available to North Dakota businesses if you want to take up this work yourself instead of hiring someone to do it for you. 
The most popular software includes:
QuickBooks

FreshBooks

ZOHO

XERO
I. QuickBooks

QuickBooks is one of the best bookkeeping software on the market. It includes features such as creating income and expense sheets, generating invoices from estimates, payments, general reports, tax deductions, receipts, tracking mileage with smartphone GPS, and a lot of other features. The monthly plans start from $17 for the Simple Start plan, $26 for the Essentials plan,  and $36 for the Plus plan.
II. FreshBooks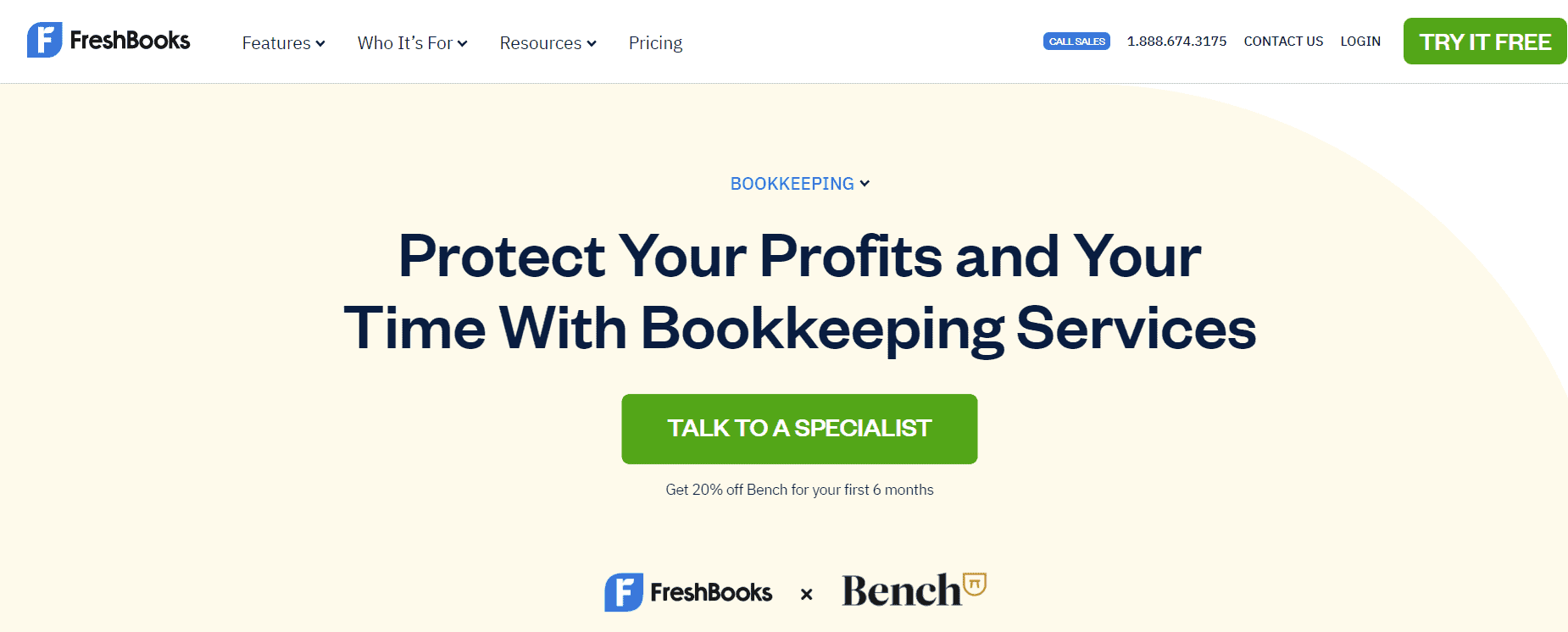 One of the best software for Invoicing, bookkeeping and accounting is FreshBooks. Their best features include setting up recurring billing and client retainers, a self-service portal for clients, getting paid with invoice check-out links, and much more. The monthly plans start from $15 for the Lite version, $30 for the plus version, and $55 for the premium version.
III. Zoho

Another affordable software option for bookkeeping is Zoho. The software can easily integrate with 16 apps, track timesheets, and project expenses, as well as automate payment reminders. Additional features include end-to-end accounting, sales, and tax reports. You can use this software for free, which allows you to try the software out. Its target audience are businesses with revenue lower than 50K USD. 
Price plans:
Standard plan – $10

Professional plan -$20

Premium plan – $30

Elite plan –  $100

Ultimate plan – $200
Their ultimate pricing plan allows you to take advantage of all the different features as well as have more users than all the others.
IV. Xero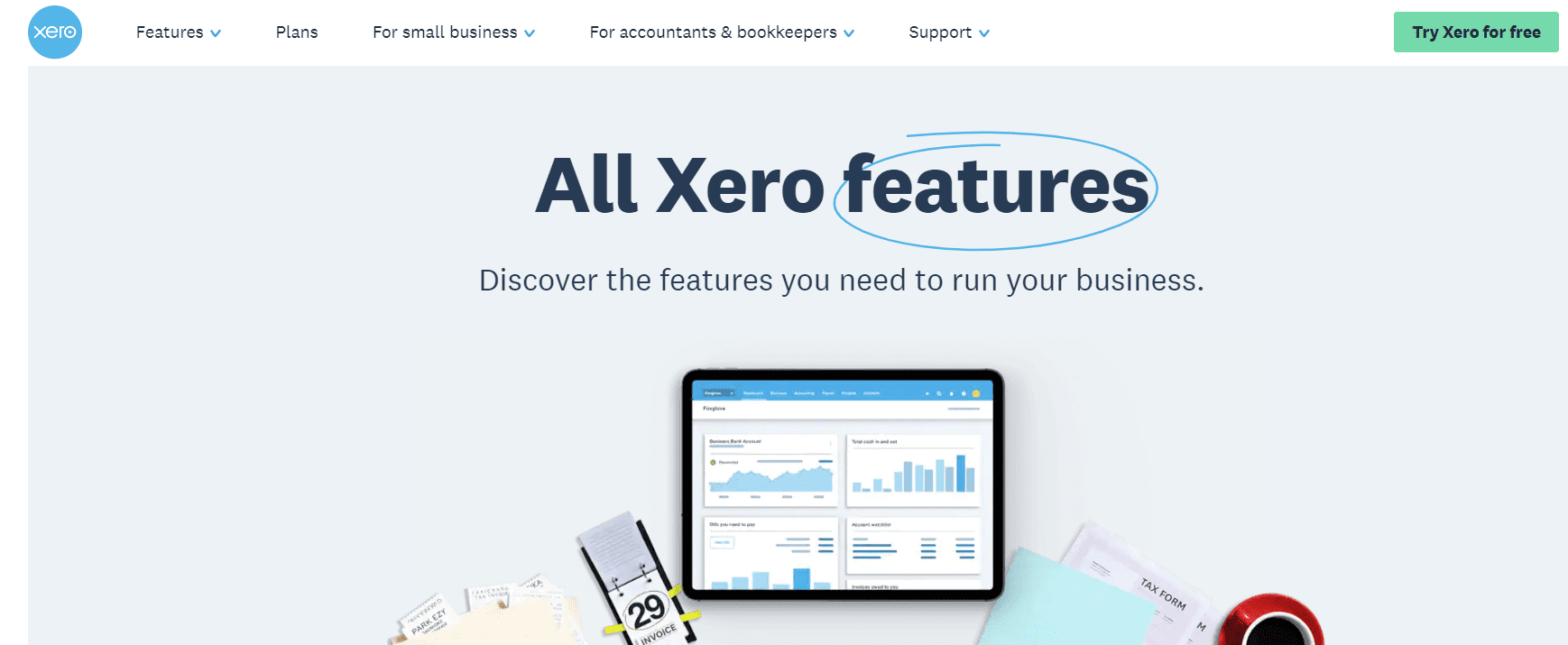 Xero is becoming increasingly popular due to its low price tag and advanced features. It has features such as bulk reconcile transactions, easily captured bills and receipts, as well as short-term cash flow monitoring. it also manages your spending and submits reimbursement expense claims whenever you need them. The early monthly plan starts at just $13, the growing at $37, while the established one costs only $70. 
V. Sage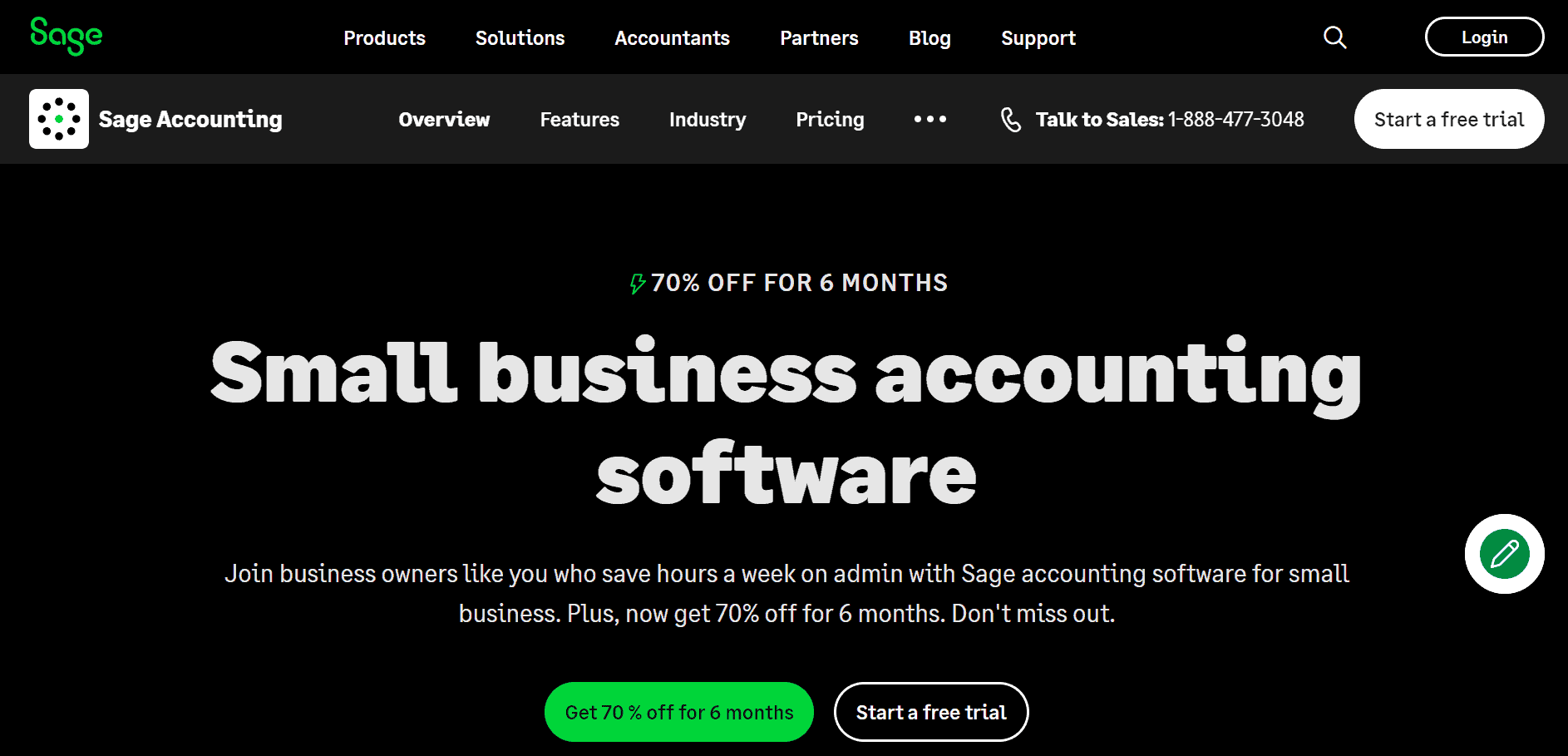 The Sage Accounting software allows you to get cash flow statements, reconcile bank transactions automatically, manage purchase invoices, connect to clients' bank feeds to import transactions, automate invoices, AutoEntry feature that scans invoices and receipts, and much more.
You can try this software for just $10 monthly for the Sage Accounting Start plan and the Sage Accounting $25 plan.
9. How Many Bookkeepers Are There in North Dakota?
According to the North Dakota Department of Labor, there were an estimated 37,210 bookkeepers in the state based on 2021 data.
10. Where Can I Find The Best North Dakota Bookkeepers?
Find the best bookkeepers in North Dakota near you by clicking on your city from the list below: