When starting a business, one of the first decisions you have to make is which registered agent service you'll choose. If you're thinking of starting a business in Hawaii or expanding your business in this state, you'll need a registered agent that operates in Hawaii. To help you in this quest, we have created a list of our top recommendations for the best Hawaii registered agent services. Here are our top 3 recommendations.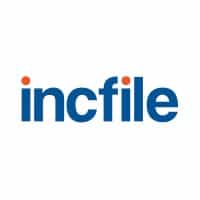 Free For The First Year
$119 / Annually After That
Never Any Hidden Fees or Contracts
Loved by 800,000+ Entrepreneurs
Available in All 50 States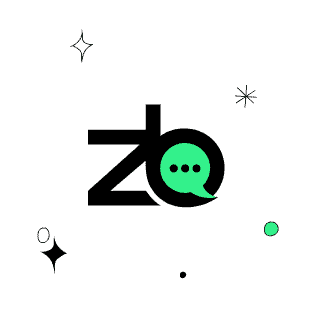 Rated 4.6 out of 5 On Trustpilot
$199 / Year
Only Takes 5 to 10 Minutes To Set-up
100% Accuracy Guarantee
Expert Customer Support

Free First Year If You Use Their $39 formation package
$125 Per Year After
Available in all 50 states
Free mail forwarding
Locally-Scanned Documents
Best Hawaii Registered Agent Services
Registered Agent Service
Cost
Office Locations
Northwest
$125 a year
Honolulu
IncFile
$119 a year/ first year free with
incorporation
Not stated
ZenBusiness
$199 a year
Not stated
Hawaii Registered
Agent
$49 a year
Honolulu
Harbor Compliance
$99 a year
Honolulu
Registered Agents Inc.
$200 a year
Not stated
CSC Global
$381 a year
Honolulu
InCorp
$129 a year
Honolulu
Swyft Filings
$149 a year
Not stated
Rapid Registered
Agent
$10 a month/ $100 a year
Not stated
Apart from individual recommendations, our article also contains a section where we go over the steps of registering a business in Hawaii, as well as a FAQ section that you can find towards the end.
Before continuing with our article, let's go over some essentials.
What Is a Registered Agent?
A registered agent is an individual or a company whose job is to receive important legal documents and state correspondence on your behalf and forward them to you in a timely manner. 
Does Hawaii Require a Registered Agent for My Business?
The state of Hawaii requires every business entity registered with the state to appoint a registered agent.
What Are the Benefits of Hiring a Registered Agent?
You'll have more privacy;

Your business will remain compliant at all times;

You can travel without worrying about missing a document;

You can maintain flexible business hours;

You won't be put in embarrassing situations in front of clients;
1. Northwest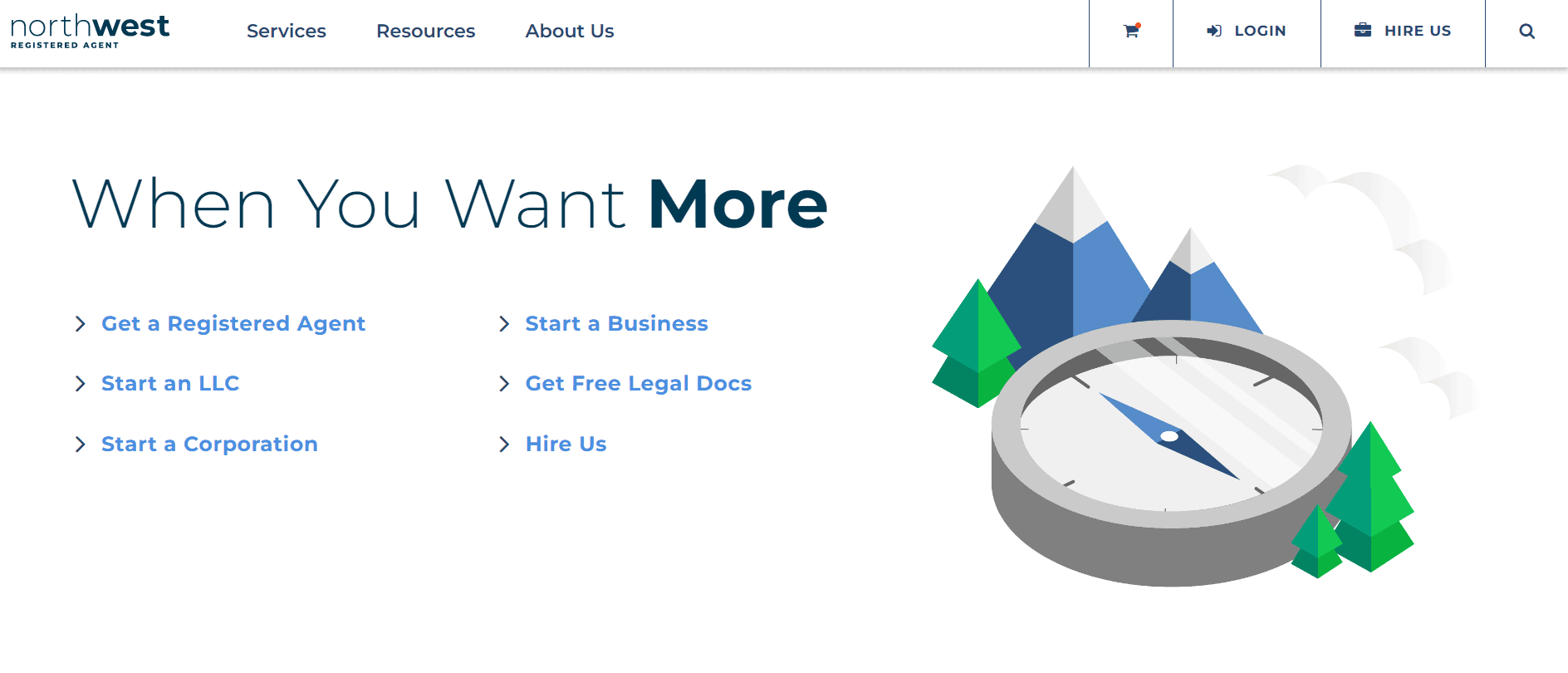 Our top recommendation for a Hawaii registered agent service is Northwest. It's one of the most popular options for a registered agent service in the United States that's known for their outstanding customer support and dedication to data protection. With their registered agent package, you will access perks like:
Free mail forwarding

Free 60-day trial of their Phone Service

Hawaii business forms

Online document storage

Annual report reminders to help you keep track of all your deadlines

Same-day document scanning
Their Privacy by Default feature is one of our favourite aspects – they guarantee to never sell your data to third parties and protect your private information.
Customers love how personalized their customer support is. Also known as Corporate Guides, their customer support team is made up of experts ready to help you with any problem you may have while using their services.
Northwest's registered agent services will cost you $125 a year. If you decide to hire Northwest as a registered agent for multiple states, you can get their services for only $100. Other than registered agent services, they also provide:
Annual reports

Phone service

Foreign qualifications
Their Hawaii office is located in Honolulu.
2. IncFile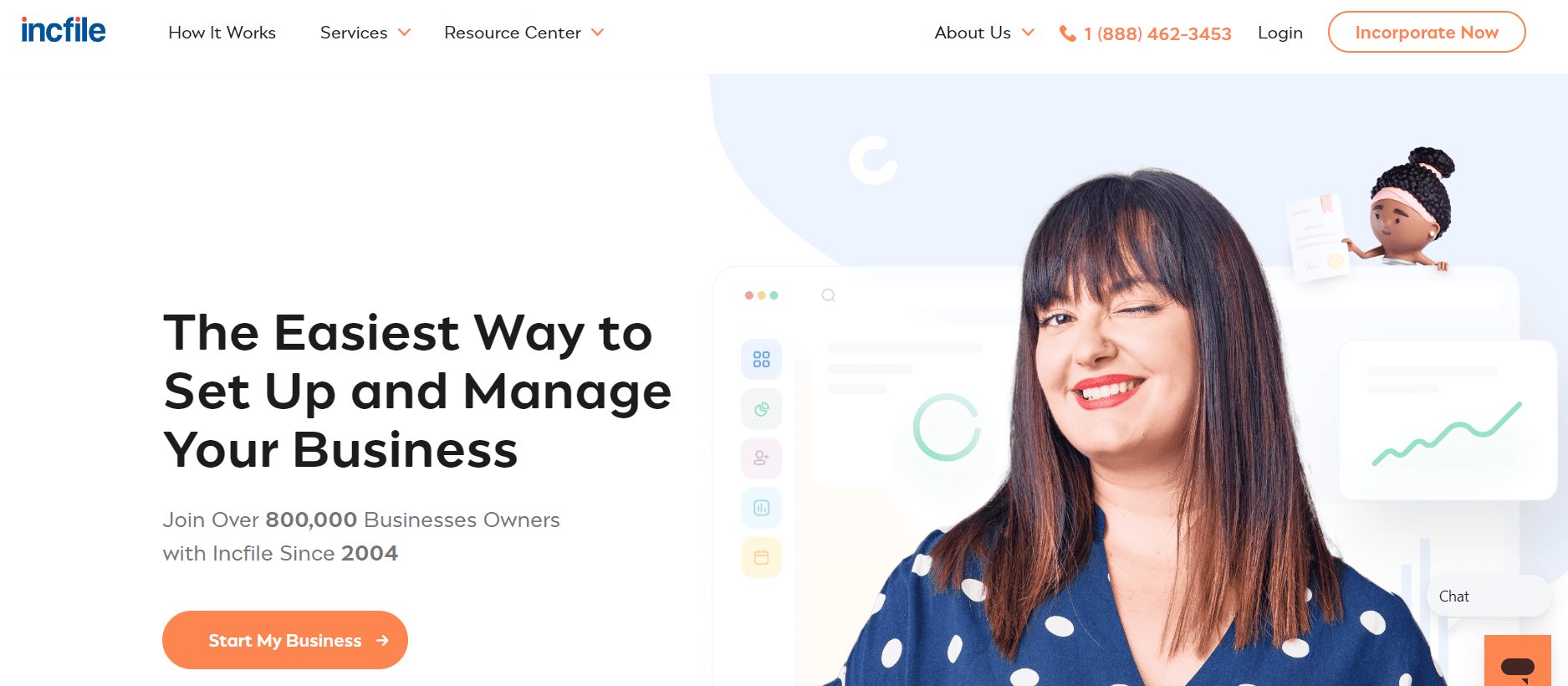 IncFile is a marvellous option for a Hawaii registered agent service. They have over 18 years of experience and provide everything your business will need to stay compliant, including:
Personalized notifications

Document scanning

Automatic mail forwarding

Access to a digital dashboard
Thousands of positive reviews and happy customers corroborate their excellence. One reason for their satisfied customer base is their incorporation service offer that includes a complimentary year of registered agent services. After that, you'll only have to pay $119 a year. Their pricing is always transparent – you'll never have to face hidden fees or auto-renewed contracts.
If you'd like to check out more of their services, here is a list of all the services they offer:
Amendment

Trademarking

Foreign qualification

Trademarking

Business formation
3.
ZenBusiness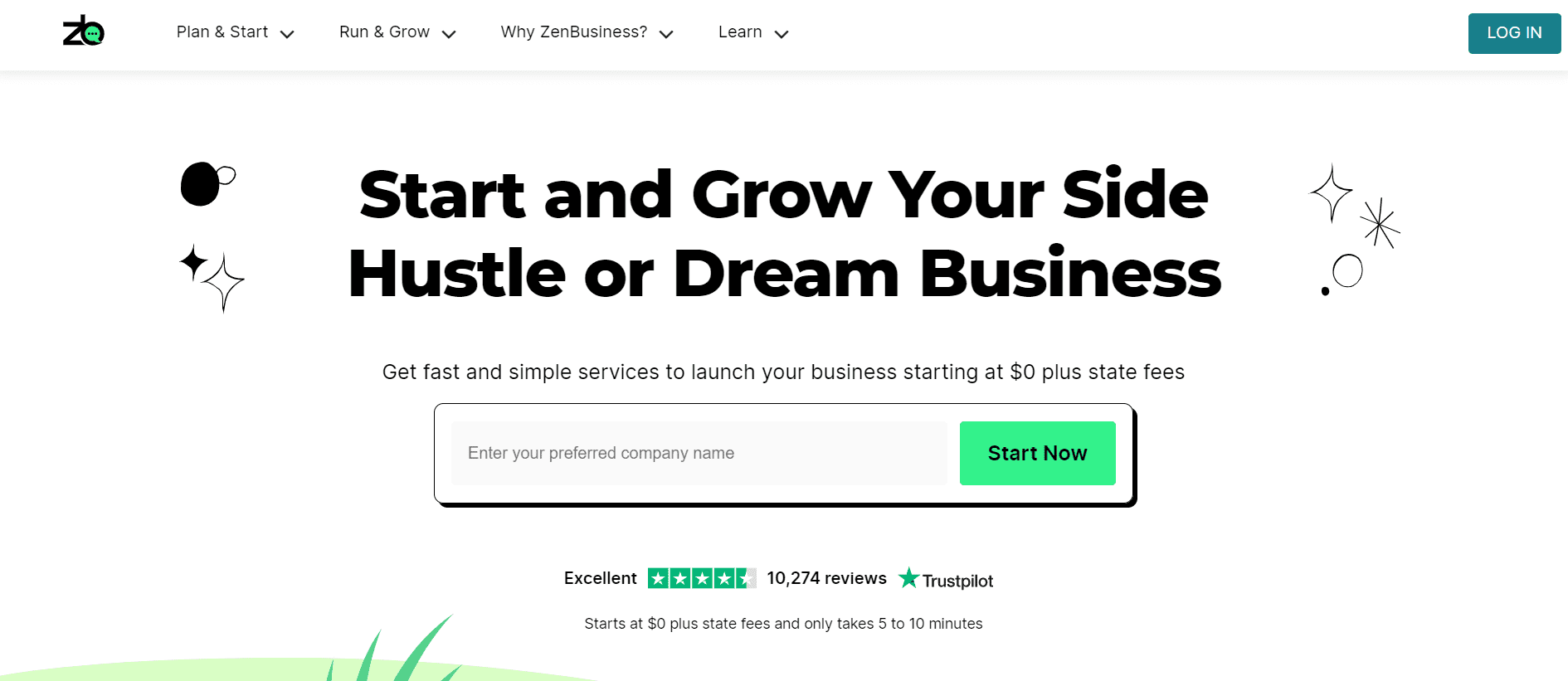 Rated as #1 on websites such as Forbes, ZenBusiness is one of the most established names in the registered agent industry. For $199 a year, you can enjoy access to a myriad of features, like:
Compliance reminders

Email notifications

Access to a personalized digital dashboard

Fast turnaround
One of their most compelling advantages is their dedication to giving back to the business community – with their Grant Program, they have helped many struggling entrepreneurs launch and grow their businesses.
Other than offering registered agent services, they also offer:
LLC formation

Operating agreement

EIN Number

Business license reports

Annual reports

Banking and finances
4. Hawaii Registered Agent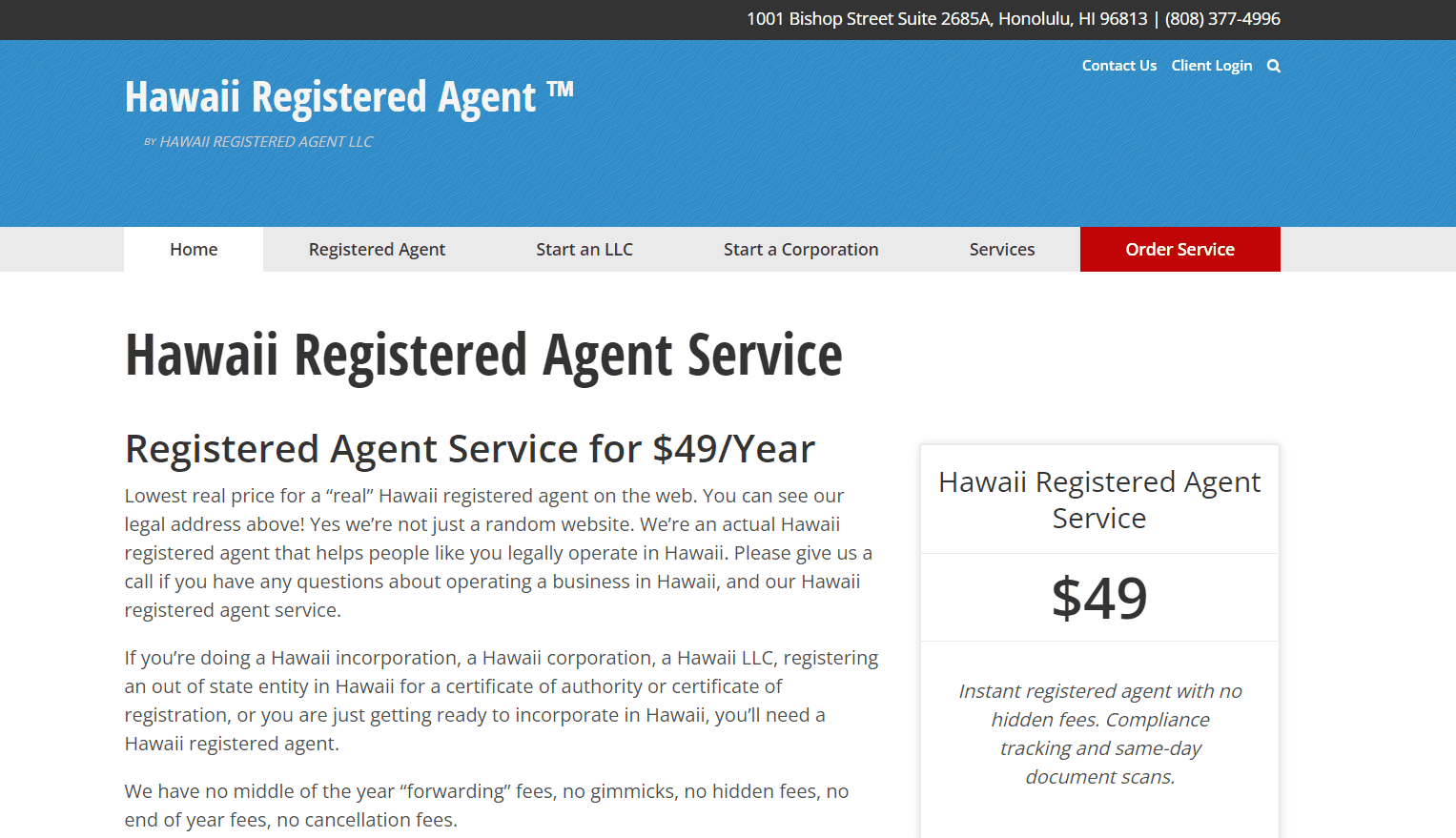 Our next recommendation is targeted towards newer businesses or businesses that don't have a large budget to work with. Hawaii Registered Agent is an affordable and efficient option for a registered agent service that will only cost you only $49. In return, you get to enjoy the following benefits:
Immediate access to an online account

Access to pre-filled Hawaii legal forms

Compliance tools

Auto-reminders for annual reports
The best part about Hawaii Registered Agent is that, despite the low price, you'll never have to worry about encountering any hidden fees. 
Apart from registered agent services, they also offer:
LLC formation

Incorporation services

Annual report reminders
Their Hawaii office is located in Honolulu.
5. Harbor Compliance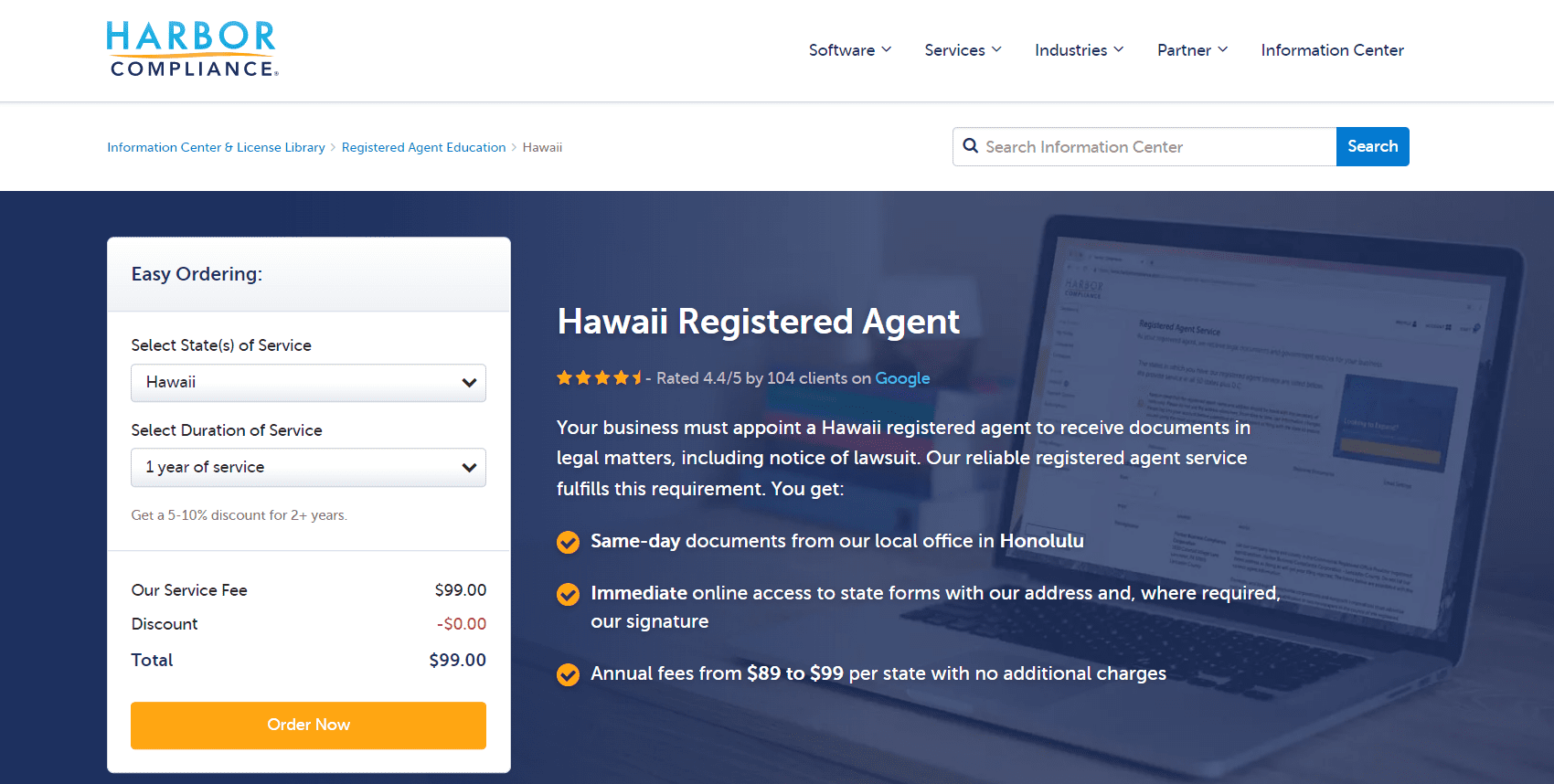 Another excellent and well-rounded option for a Hawaii registered agent service that won't cost you a fortune is Harbor Compliance. Here are all the benefits you will receive if you hire Harbor Compliance as your registered agent:
Same-day document delivery

Pre-filled and signed state forms

Annual report notifications
Their registered agent service will cost you only $99 a year. If you decide to take advantage of their multi-year discount, you can save up to 10%. They offer a nationwide service, so they're a great option if you're planning on expanding your business across multiple states.
Customers praise how easy their website is to navigate. 
In addition to registered agent services, they also offer:
LLC formation

Incorporation

Annual reports

Licensing services
Their Hawaii office is located in Honolulu.
6. Registered Agent Inc.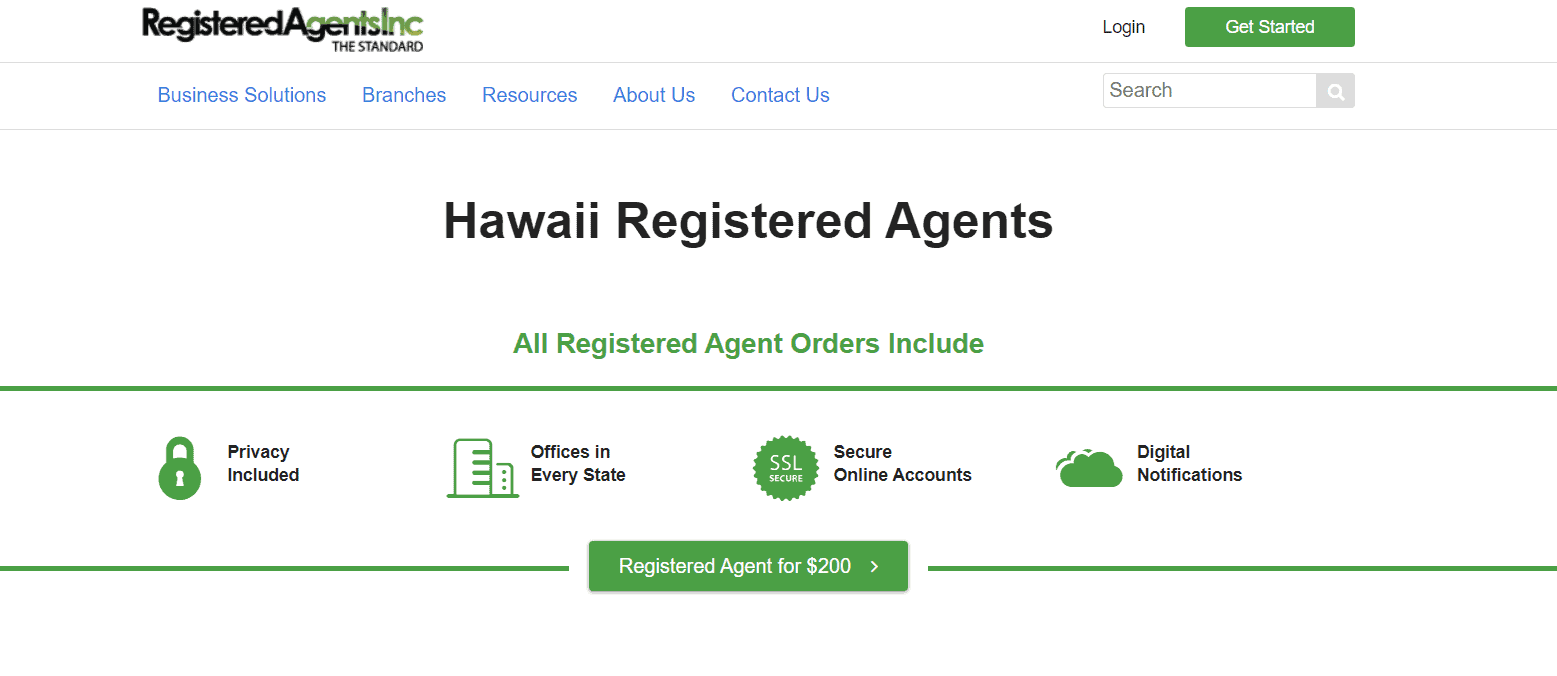 Registered Agent Inc. is a nationwide registered agent service that includes the following features:
Access to a secure online account

Digital notifications

Mail forwarding
A year of registered agent services with Registered Agent Inc. will cost you $200, making them a great option for larger businesses that have access to a bigger budget.
They also offer other services apart from registered agent:
Incorporation service

Business compliance

BOC-3 process agent service
7.
CSC Global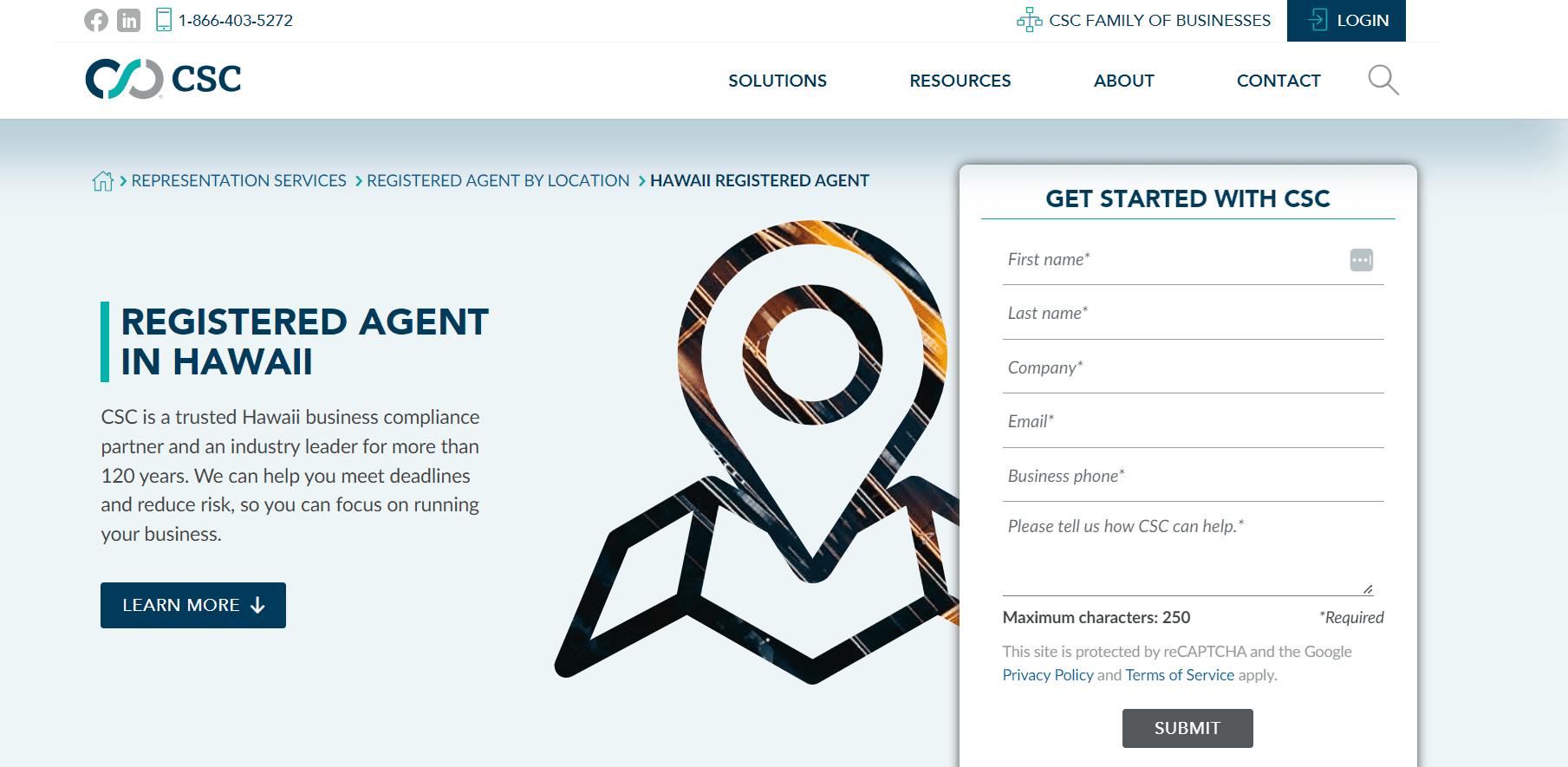 Another incredibly popular name in the industry is CSC Global – they offer a plethora of features with their registered agent package, such as:
Automatic mail alerts

Same-day scanning

Annual report reminders
You will also get access to CSCNavigator – their online compliance dashboard that will help you stay on top of deadlines throughout the year.
Additionally, thanks to their SOC2-audited facilities, you data will remain protected at all times. Their registered agent service will set you back $381 a year. 
Apart from registered agent services, they also offer:
Corporate filings

Business licenses

Annual reports

UCC

Entity management
You can find their Hawaii office in Honolulu.
8. InCorp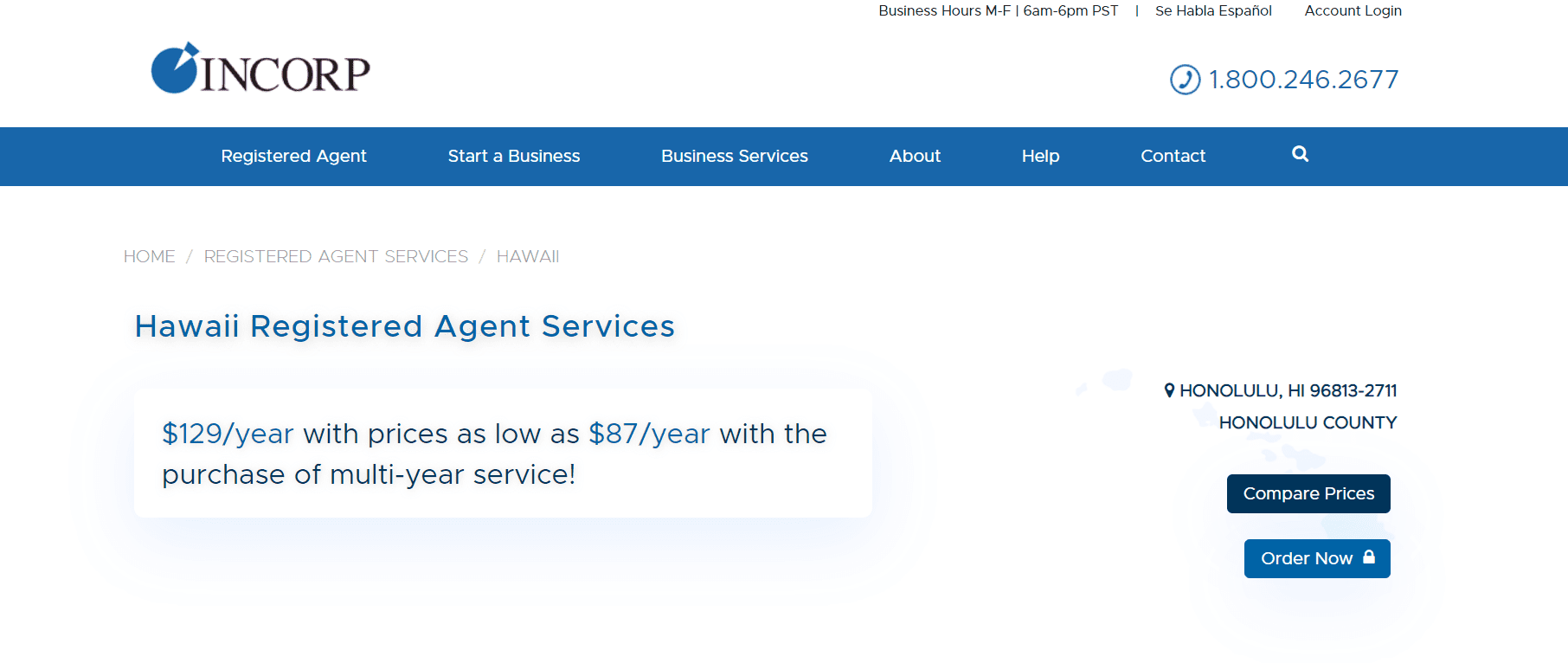 If you're looking for a comprehensive registered agent service that is affordable, look no further than InCorp. Having been in the industry for over twenty years, they offer a variety of services and have thousands of happy customers who can vouch for their amazing service. When you hire them as your registered agent, you will get access to:
Email forwarding

Their Entity management system

Compliance notifications

Legal notifications
Their annual fee is $129, but you have the option of purchasing their multi-year service, which lowers the fee to only $87 a year.
Additionally, you will get access to the latest information for the filing status of various states and help regarding protection from identity theft.
On top of providing registered agent services, they also offer:
LLC formation

Incorporation

Trademark and copyright services

Entity dissolution
Their Hawaii office is located in Honolulu.
9. Swyft Filings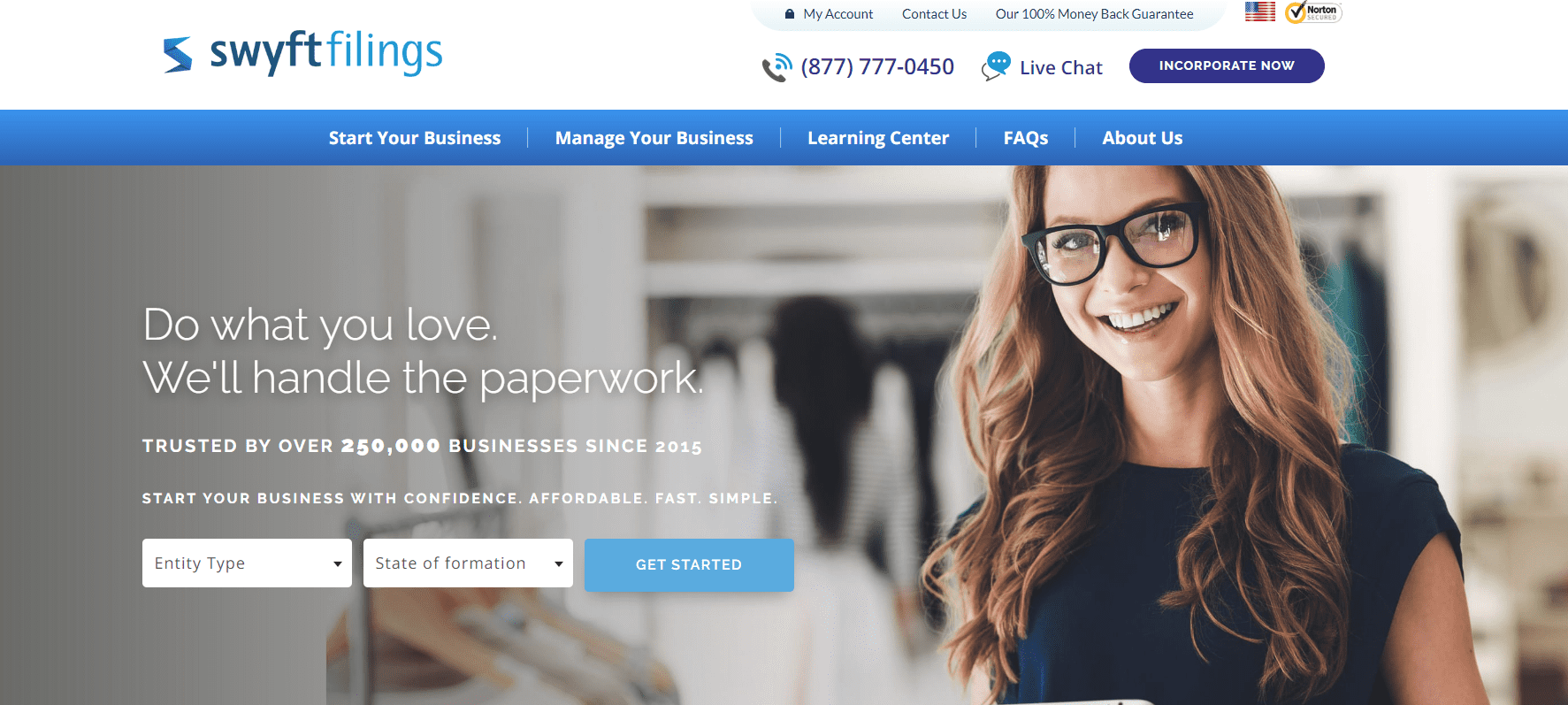 Swyft Filings are known for their outstanding and personalized customer support. They will deliver all your correspondence as quickly as possible and help your business stay compliant. Their registered agent service includes:
Expert handling of all your important documents

Access to an online account where all your documents are stored

Amazing customer support
In terms of pricing, their annual rate starts at $149 a year.
10. Rapid Registered Agent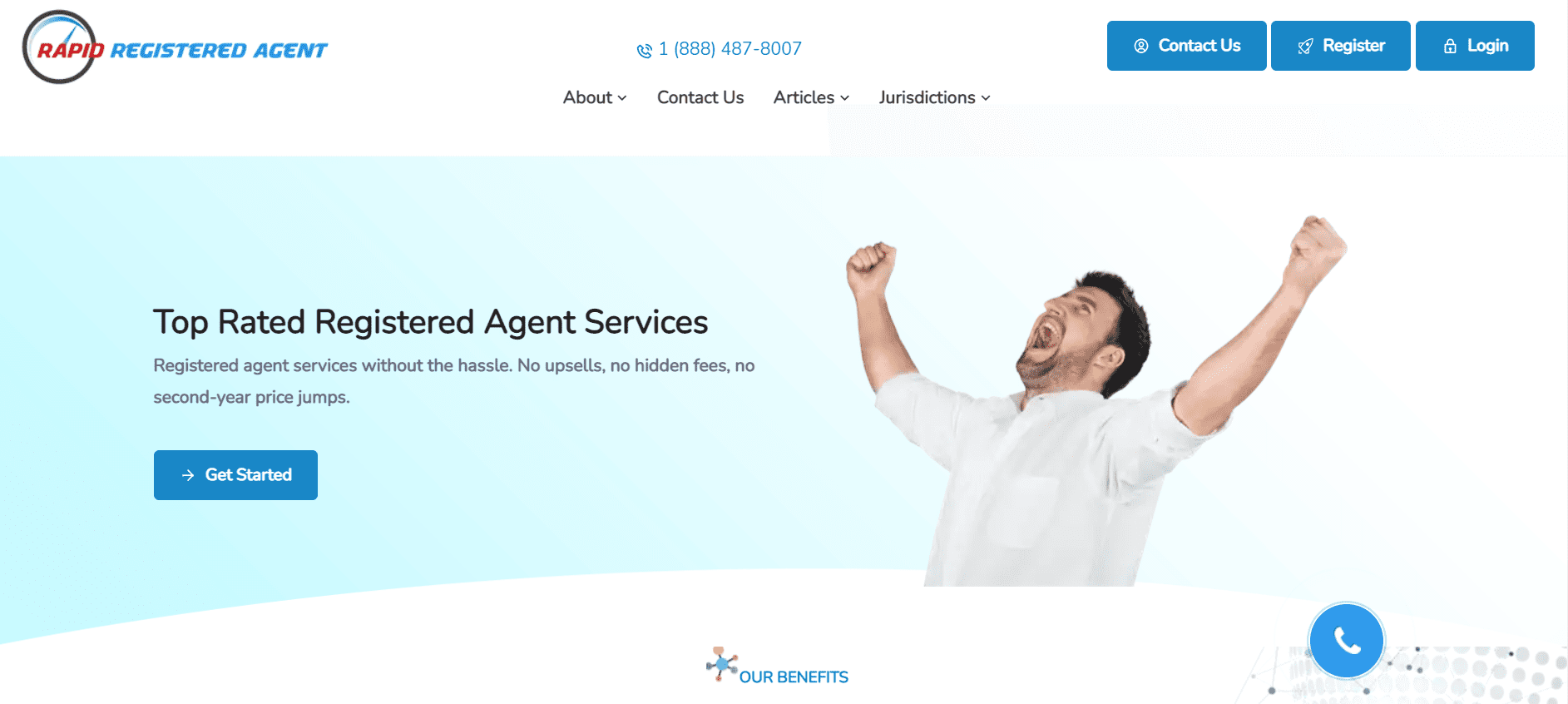 With a 99% satisfaction rate and over 15 years of experience, Rapid Registered Agent is an incredible option for a Hawaii registered agent service. With their service, you will access benefits like:
Real-time notifications

Compliance reminders

Access to filled-in documents

24/7 online access

Easy-to-use portal

Unlimited recipients
They offer nationwide service, making it easier than ever to expand your business without having to change your registered agent.  
We also love their flexible pricing – you can choose their monthly plan ($10) or their yearly plan ($100). There are no hidden fees and the fee remains flat whether you choose the monthly or yearly plan.
In addition, you'll never have to worry about any of your data or assets being leaked because they don't sell your information to third parties.
How Do I Register a Business in Hawaii?
Choose a Business Structure
The four most popular business structures in Hawaii are the following:
Limited Liability Company
There are certain benefits and drawbacks that come with every structure. Keep in mind that sole proprietorships and partnerships are easier and cheaper to form, but corporations and LLCs allow for more growth and profit. Consider factors such as liability, budget, and future prospects before deciding on a structure.
Choose a Name for Your Business
Assuming you already have a business idea and a business plan, the first step to registering a business is choosing its name. There are a couple of things you need to keep in mind when it comes to choosing a name.
For starters, check to see if the name you have in mind is available on the Hawaii Department of Commerce and Consumer Affairs website. Your name has to be unique and not taken by another business. Additionally, try to pick a name that doesn't sound similar to another business name in existence to avoid any confusion.
Every state has its own restrictions when it comes to what words your name is allowed to contain. In Hawaii, you are obliged to indicate the type of business structure in the name. For instance, if you're starting an LLC, you have to include some variation of "Limited Liability Company" in the name.
Once you have ensured that the name you picked is free, it's time to register your name with the Hawaii Business Registration.
Depending on what type of structure you use, you might have to choose a business name that's not your legal name, also known as a trade name. In that case, you have to register for a DBA (Doing Business As) name. The registration fee is $50.
File Articles of Organization
If you've decided to form an LLC, you need to submit articles of organization – a document detailing information such as the location of your business, its name, and the registered agent – to Hawaii's Business Registration Division. The form can be found and completed online and the price for registration is $50.
File Articles of Incorporation
If, on the other hand, you have chosen to opt for a corporation, you'll need to officially incorporate your business. To accomplish this, you have to file articles of incorporation with the Hawaii Business Registration Division. Articles of incorporation have a similar purpose to articles of organization – they are legal documents that you file with the state during the formation process of your corporation. The form can be accessed online and the filing fee is the same as with LLCs – it will cost you $50.
Obtain the Necessary Business Licenses and Permits
A crucial step you need to complete before you get your business up and running is obtaining all the necessary licenses and permits for your Hawaii business.
Unlike some states, Hawaii doesn't require you to have a general business license to operate your business. Depending on what industry you're in, you might have to apply for other types of licenses. If you're in industries such as medical care or childcare, you will need to apply for a professional business license. The professional licenses are handled by the Professional and Vocational Licensing Division of Hawaii. If you're selling alcohol, you will need to obtain a liquor license.
To learn more about specific industries, the cost of specific licenses and the exceptions, check out the County of Hawaii website.
Obtain an EIN
Getting an EIN (Employee Identification Number) isn't a requirement for all businesses. You'll only need one if you're planning on hiring employees for your business, or if you want your business to be taxed separately from you.
You can apply for an EIN on the IRS website.
FAQs
Where Can I Do a Hawaii Business Search?
You can do a Hawaii business search on the Business Registration Division, Department of Commerce and Consumer Affairs website of the Hawaii Secretary of State.
How Much Does It Cost to Register a Business in Hawaii?
The cost of registering a business with the Business Services Division in Hawaii is $50, with an additional fee of $25 for expedited service.
Can You Be Your Own Registered Agent in Hawaii?
Yes, you can act as your own registered agent in Hawaii.
Final Thoughts
We hope you found our article on the best Hawaii registered agent services helpful!
Our top three recommendations are Northwest, IncFile, and ZenBusiness. Regardless of the size of your business, these registered agent services will help you stay compliant and never miss a deadline.
If nationwide presence isn't a big factor in your decision of choosing a registered agent service and you want a more affordable option, we recommend Hawaii Registered Agent, which will cost you only $49.