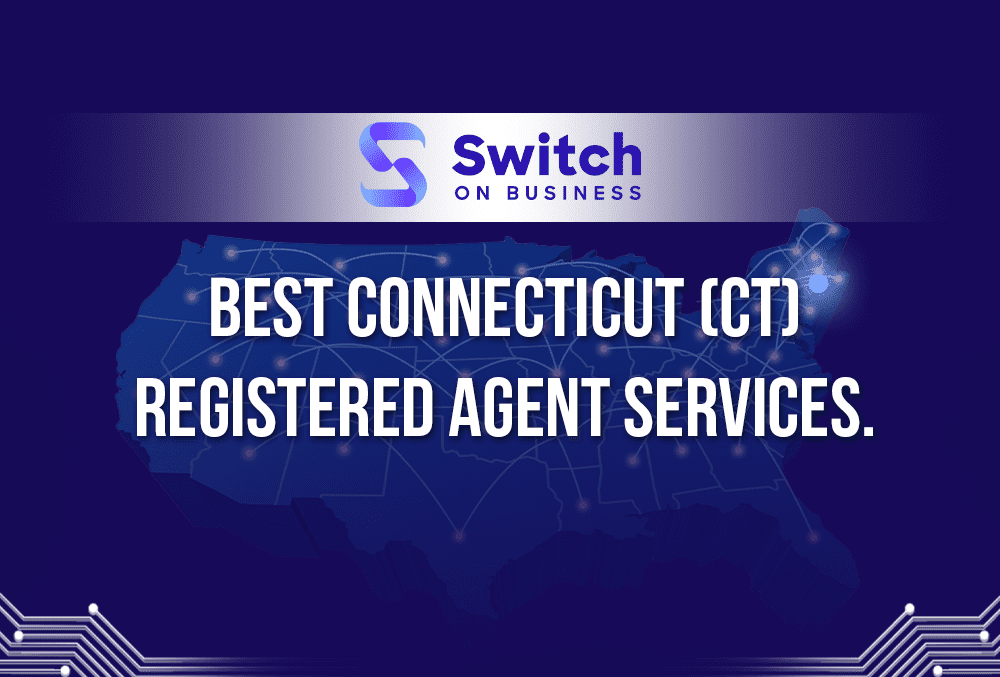 Also known as statutory agents, registered agents are crucial for the success of the operation of your business. While they're not officially required in every state, there are numerous benefits you can enjoy by obtaining one, such as getting more privacy and protecting your personal information. If you're looking to start a business in Connecticut or expand your existing business in this state, you'll find our article on the best Connecticut registered agent services to be of immense help in finding the right agent for your business.
If you just want to get to the gist of our article, here are our top 3 picks for the best registered agent services in Connecticut.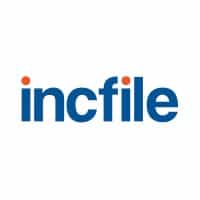 Free For The First Year
$119 / Annually After That
Never Any Hidden Fees or Contracts
Loved by 800,000+ Entrepreneurs
Available in All 50 States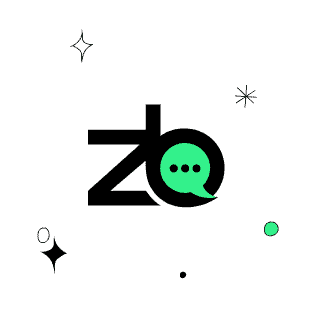 Rated 4.6 out of 5 On Trustpilot
$199 / Year
Only Takes 5 to 10 Minutes To Set-up
100% Accuracy Guarantee
Expert Customer Support

Free First Year If You Use Their $39 formation package
$125 Per Year After
Available in all 50 states
Free mail forwarding
Locally-Scanned Documents
Apart from sharing a detailed overview of every individual registered agent recommendation, we have also included a section where we discuss how to register your business in Connecticut, as well as a FAQ section that you can find at the end of our article.
Best Connecticut Registered Agent Services
| Registered Agent Service | Cost | Office Location |
| --- | --- | --- |
| Northwest | $125 a year | Glastonbury |
| IncFile | $119 a year | Not stated |
| Zen Business | $199 a year | Not stated |
| Connecticut Registered Agent | $49 a year | Glastonbury |
| Registered Agent Net | $89 a year | Not stated |
| Rocket Lawyer | $39.99 a month/ $149 a year | Not stated |
| LegalZoom | $299 a year | Not stated |
| Harbor Compliance | $99 a year | Glastonbury |
| My Company Works | $99 a year | Not stated |
| Sundoc Filings | $159 a year | Not stated |
What Is a Connecticut Registered Agent?
A registered agent is either an individual or a business entity responsible for receiving and forwarding all official documents from the state on your behalf. There are several universal requirements every registered agent needs to meet to provide this type of service, such as being at least 18 years of age, being resident in the state, having a physical address, and being available during normal business hours.
Is a Registered Agent Necessary in Connecticut?
In Connecticut, it's required by law that all business entities appoint a registered agent during the formation process of their business. There are no limits as to who can act as a registered agent, so you can appoint a family member or a business partner if they meet the requirements we mentioned above. That being said, we recommend hiring a professional registered agent service, especially if this is your first business and you struggle to keep up with all the paperwork.
In this section of our article, you'll get acquainted with our top recommendations for the best registered agents in Connecticut and learn about their pricing and features.
Without further ado, let's get into our top registered agent service recommendations.
1. Northwest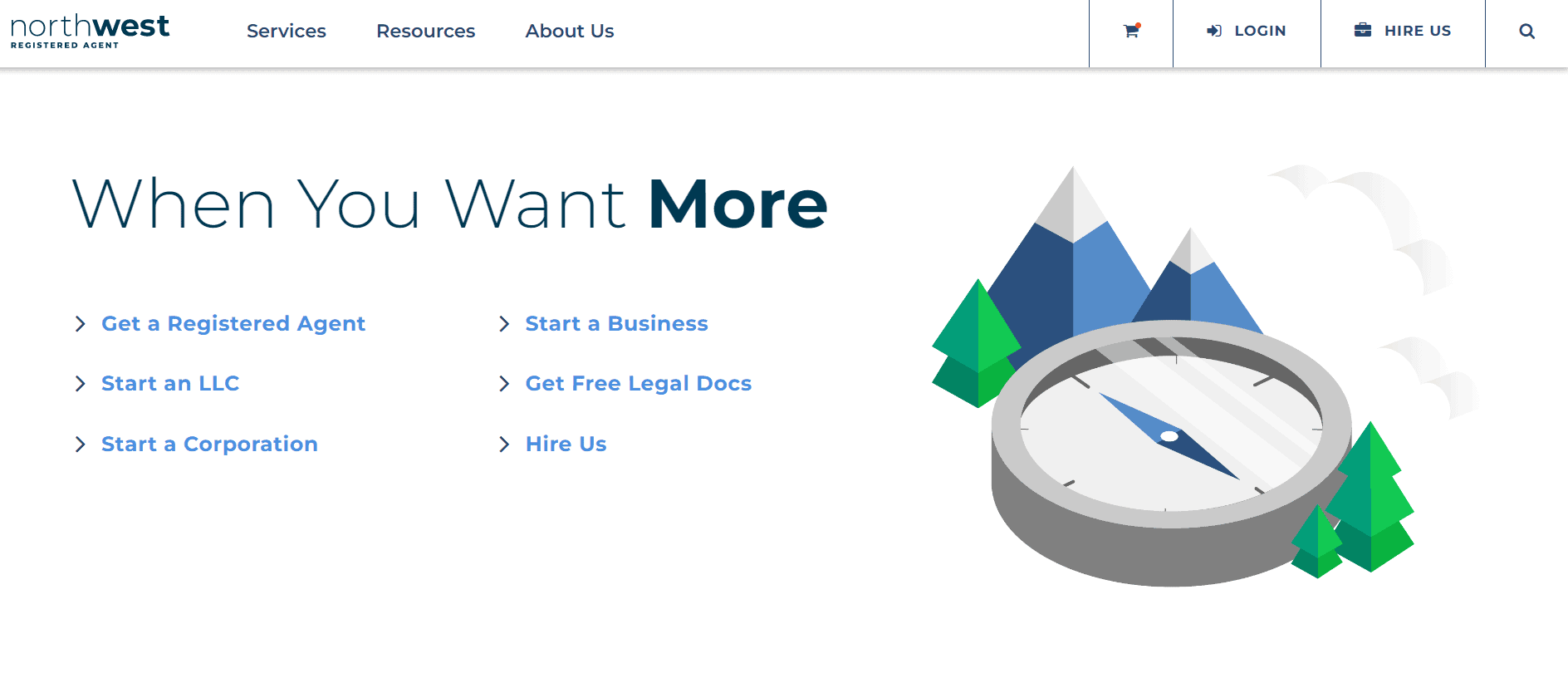 Our top recommendation for a registered agent in Connecticut is Northwest. They are dedicated to protecting the privacy of their clients by complying with the data protection laws in Connecticut as well as their own Privacy by Default® policies.
Some of their services include:
Connecticut physical address

Free mail forwarding

Custom-built software

Locally scanned documents

Access to an online account

Pre-filled state forms
Furthermore, they will ensure you stay compliant with all the state deadlines and regulations by sending you state compliance notifications.
A unique feature of Northwest is their corporate guides – a mix of experts who are here to answer any question you may have regarding your business. Needless to say, this supportive customer service is an incredibly useful feature for any business. Additionally, customers really appreciate their easy-to-use interface and fast signup process. 
Apart from a registered agent service, Northwest also offer other services such as:
 LLC and corporation formation services

A trademark service

Foreign qualification

Phone service

Compliance services

EIN service
Their Connecticut office is located in Glastonbury. Their fee is $125 a year if you conduct business in 1 to 4 states. If you hire Northwest for their registered agent service in five or more states, you get access to a multi-year discount, making the yearly fee only $100.
2. IncFile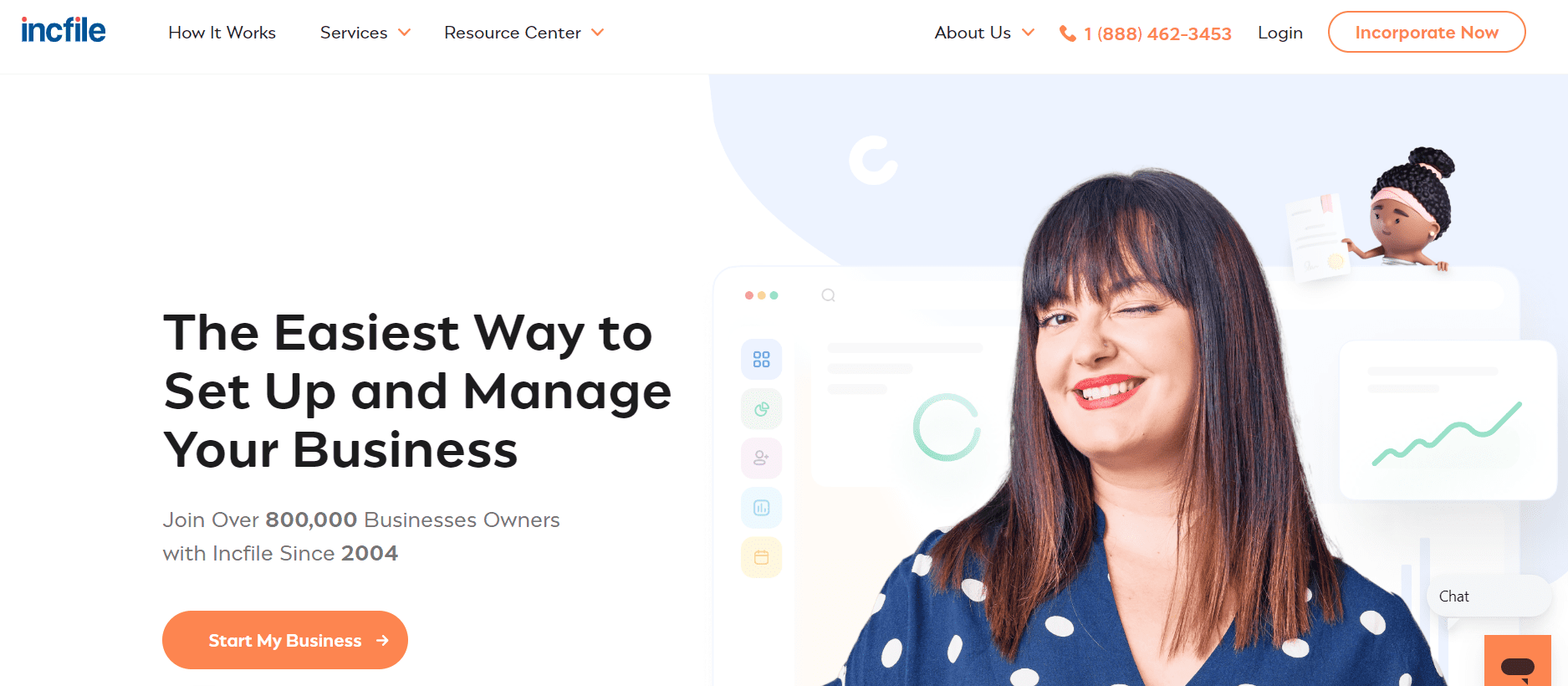 Another famous name in the business industry is IncFile. Known for their affordable yet quality services, they've helped over 800,000 businesses flourish throughout the years. When it comes to their registered agent services, they offer the following:
Automatic mail forwarding

Personalised email and SMS notifications

A personalised dashboard
In addition to a registered agent, they also offer additional services: 
A complimentary business formation service

Amendment

Virtual address

EIN 

Certificate of good standing

Business licensing 

Trademark

Finances and accounting

Company dissolution 
Their usual fee is $119, but if you incorporate your business with them you get the first year for free. There are no hidden fees or contracts, which customers greatly appreciate.
IncFile's customer feedback reviews are outstanding – they have a great reputation for delivering results and helping their customers grow their businesses.
3. Zen Business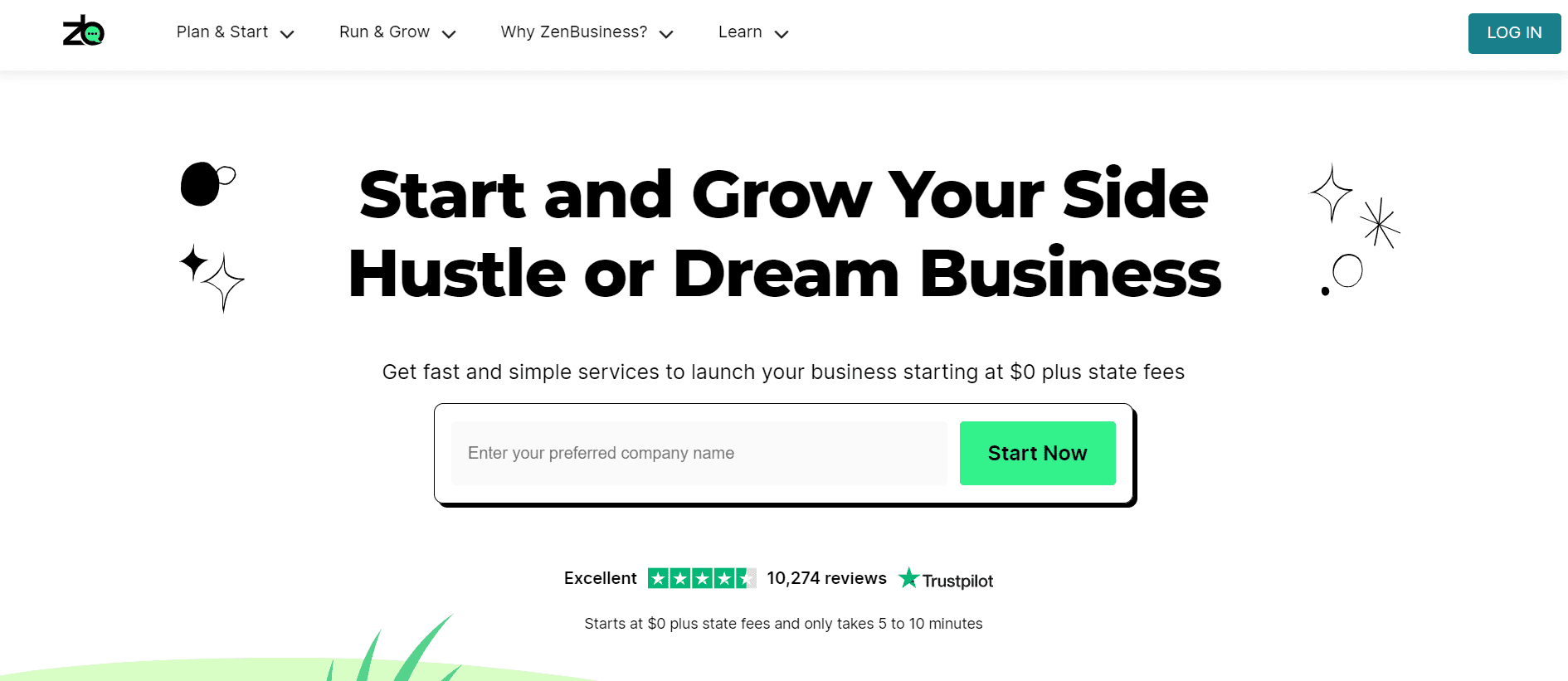 Another amazing recommendation for a registered agent that will suit any business is Zen Business. Having helped over 300,000 businesses, you know you and your business will be in good hands. Apart from providing you with immediate access to their physical address, you will also receive:
Access to uploaded and scanned documents on an online dashboard

Compliance notifications

Mail forwarding
They also offer helpful services, such as business name reservations and finance management. Their pricing is a bit more expensive ($199 a year), but if you have the budget for it, your business will definitely benefit from what they offer, making it a great investment.
In addition, they're known for their inexpensive formation services. If you want to form an LLC with Zen Business, all you have to pay is the Connecticut filing fee ($120) as the registration is entirely complimentary.
4. Connecticut Registered Agent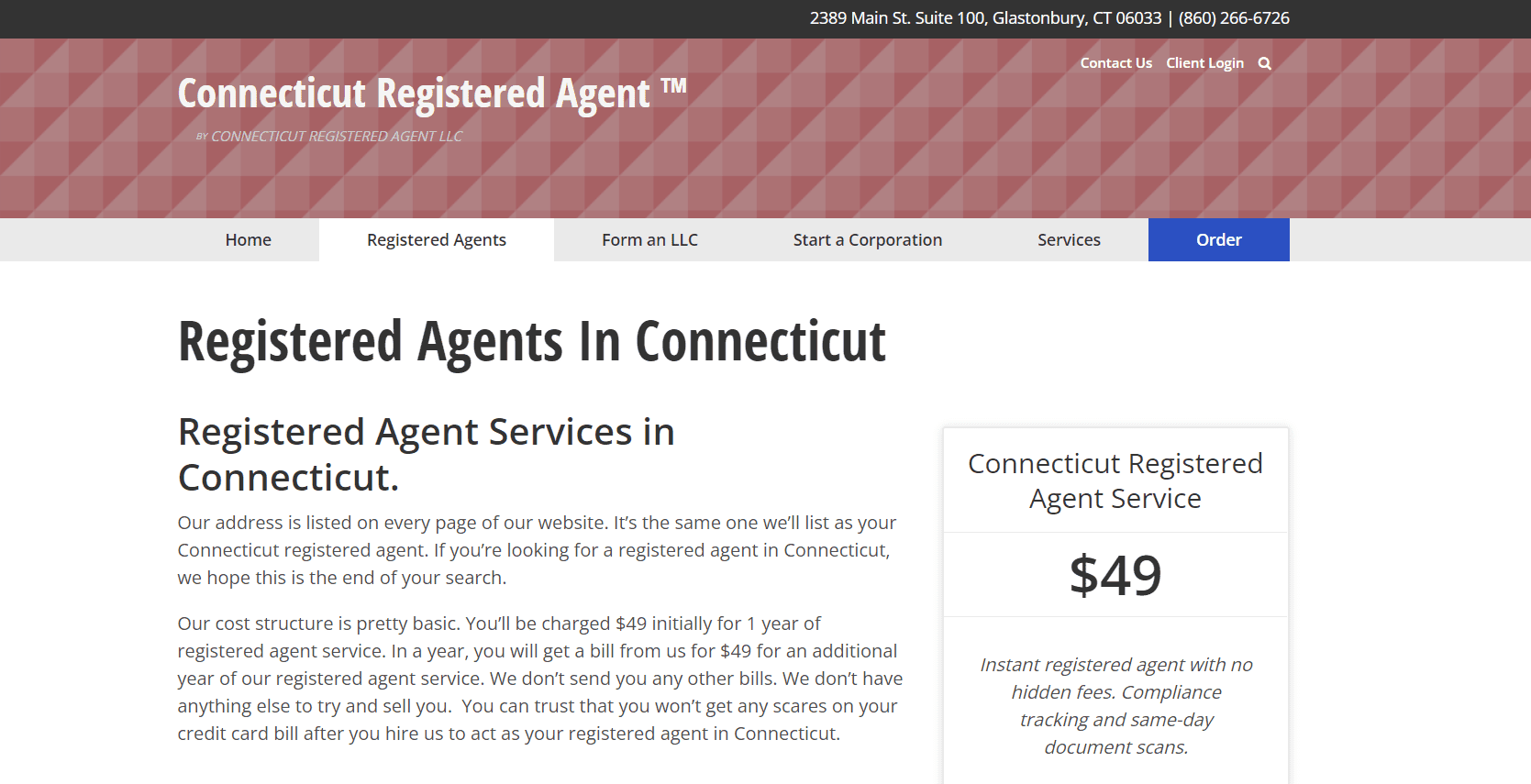 If you want access to a reputable registered agent service that's also affordable, look no further than Connecticut Registered Agent. You'll be getting everything you need for your business, with services such as:
Access to an online client account

Pre-filled state forms

Auto-reminders

Compliance tools

Annual reports

Same-day document scans
The best part is – their yearly fee is only $49! The Connecticut Registered Agent pricing is transparent, so you don't have to worry about paying any hidden fees or any additional costs. 
Connecticut Registered Agent also offer:
Incorporation services

An LLC formation service
Their Connecticut address is located in Glastonbury. 
5. Registered Agent Net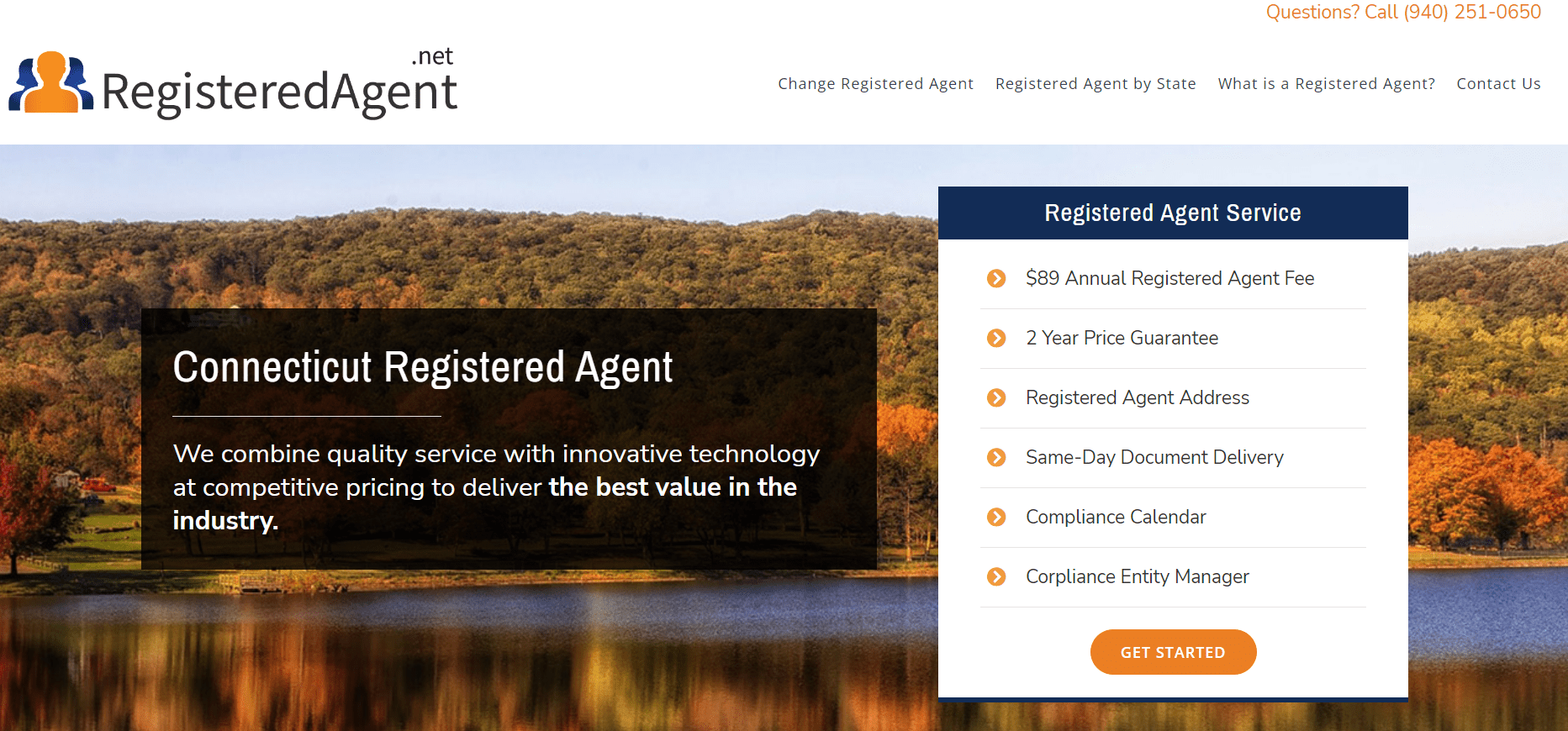 Another affordable option for a registered agent service that will cost you less than $100 is Registered Agent Net. You'll get access to the following features for only $89 a year:
Same-day document delivery

Compliance calendar

Compliance entity manager

Three-year price guarantee
In addition, you'll receive a three-year price guarantee. With every order, you'll get access to a compliance tracking software that will help you keep track of all necessary deadlines with the state so you don't risk any fines or legal trouble.
What we also love about Registered Agent Net is their fast sign up process. If you need help during the sign up process or at any point after you've hired them, you can always contact their helpful customer service team via a call or live chat.
Overall, it's an incredible option for anyone with a tight budget during the formation process of their business who is looking to stay compliant and get access to a plethora of features for an affordable price.
6. Rocket Lawyer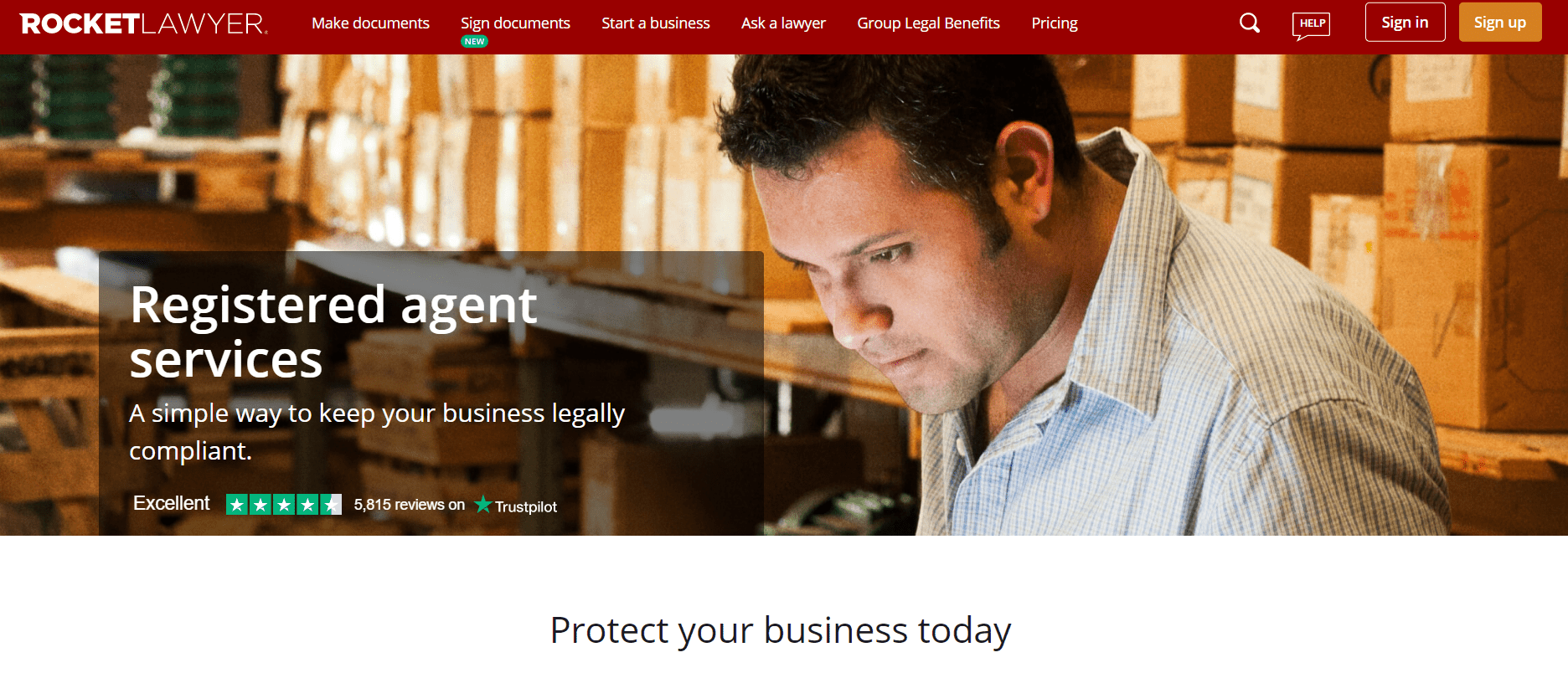 Entrepreneurs running larger businesses requiring legal consultation will greatly benefit from a well-rounded registered agent service like Rocket Lawyer. Their registered agent package includes:
Fast email notifications

Document scanning

Mail forwarding

Access to an online account
They have various payment options, so you can remain as flexible as you want. Their membership costs only $39.99 a month and it comes with free access to legal documents, free attorney services, free incorporation services, and 25% off on their registered agent services.
In addition, they offer a 7-day free trial with their membership, so you can experience all the benefits without having to make a commitment right away. If you're looking to purchase only the registered agent services, you can do so for $149 a year.
7. LegalZoom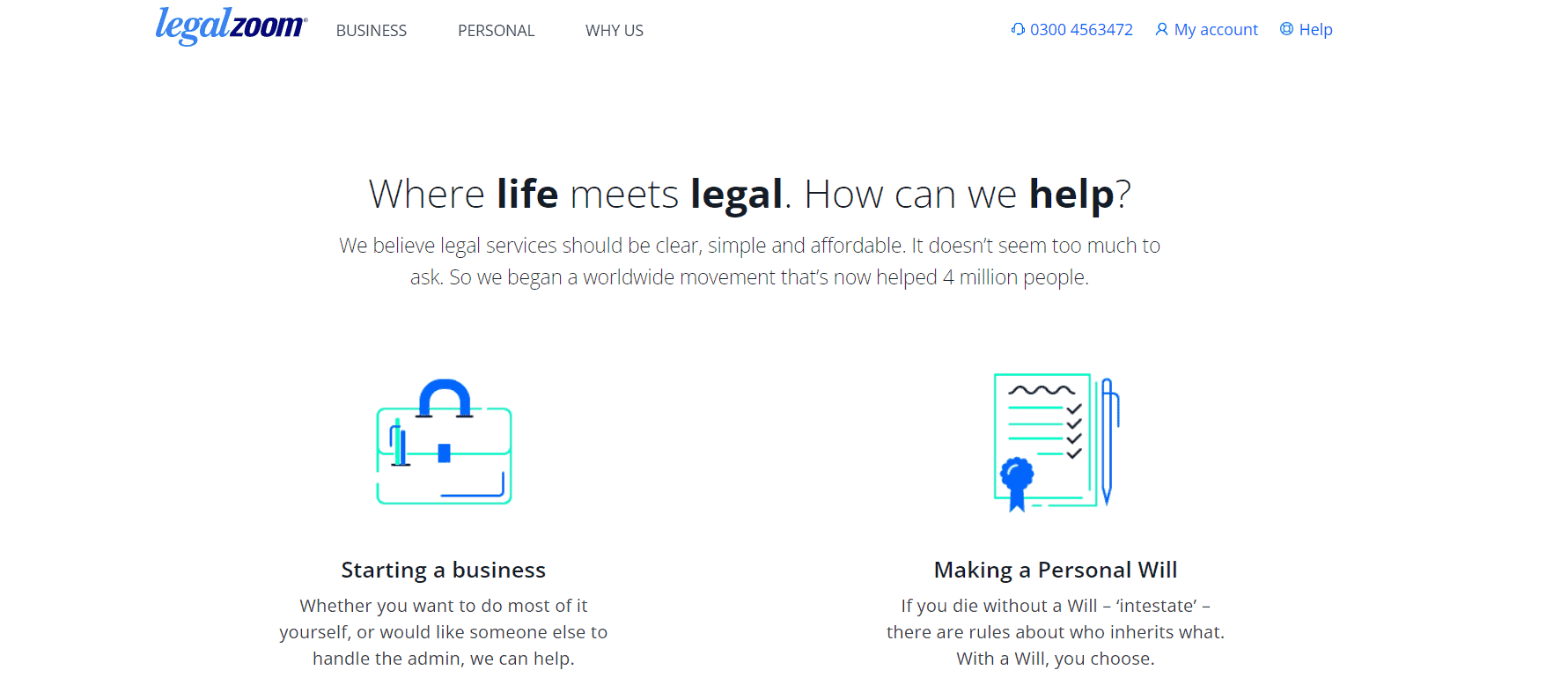 Join over 1 million happy customers and hire LegalZoom to unlock some amazing perks that will help you operate your business. The benefits you can experience by using their registered agent services include:
Email alerts

Compliance reminders

Annual report deadlines

Unlimited cloud storage

Data protection
Another aspect of LegalZoom we love is that they offer to help you change your current registered agent by covering any fees and completing all the paperwork on your behalf. Additionally, they offer up to $1M for identity theft insurance, so you can rest assured knowing your business will remain protected at all times.
While their pricing is slightly higher ($299 annually), it's an excellent option for larger businesses that have the budget to invest in a quality service.
8. Harbor Compliance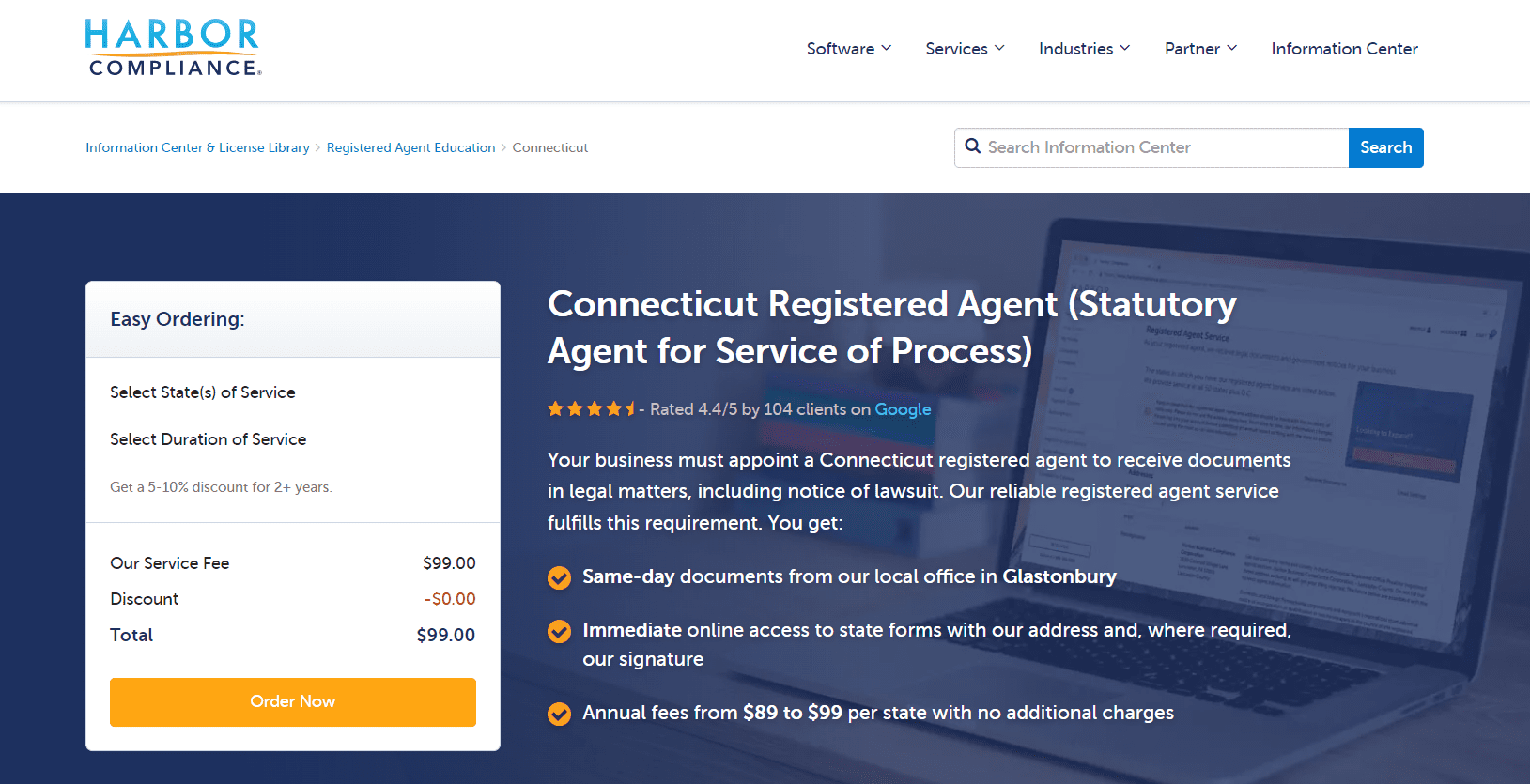 The nationwide registered agent service Harbor Compliance is an excellent option for anyone looking to access a whole host of features for a relatively affordable price. With their basic package, you'll receive:
Same-day electronic delivery of your documents

Compliance notifications

Pre-filled state forms with addresses and signatures
Their software is user-friendly and you'll have no trouble navigating their website. In addition, we love how supportive and knowledgeable their customer support team is.
Given that they're a nationwide business, they make it easier than ever to expand your business in multiple states without having to change your registered agent, which is both more affordable and time-saving.
Harbor Compliance fees vary between $89 and $99 depending on the state and there are no hidden fees or auto-renewals. Their local office is located in Glastonbury.
9. My Company Works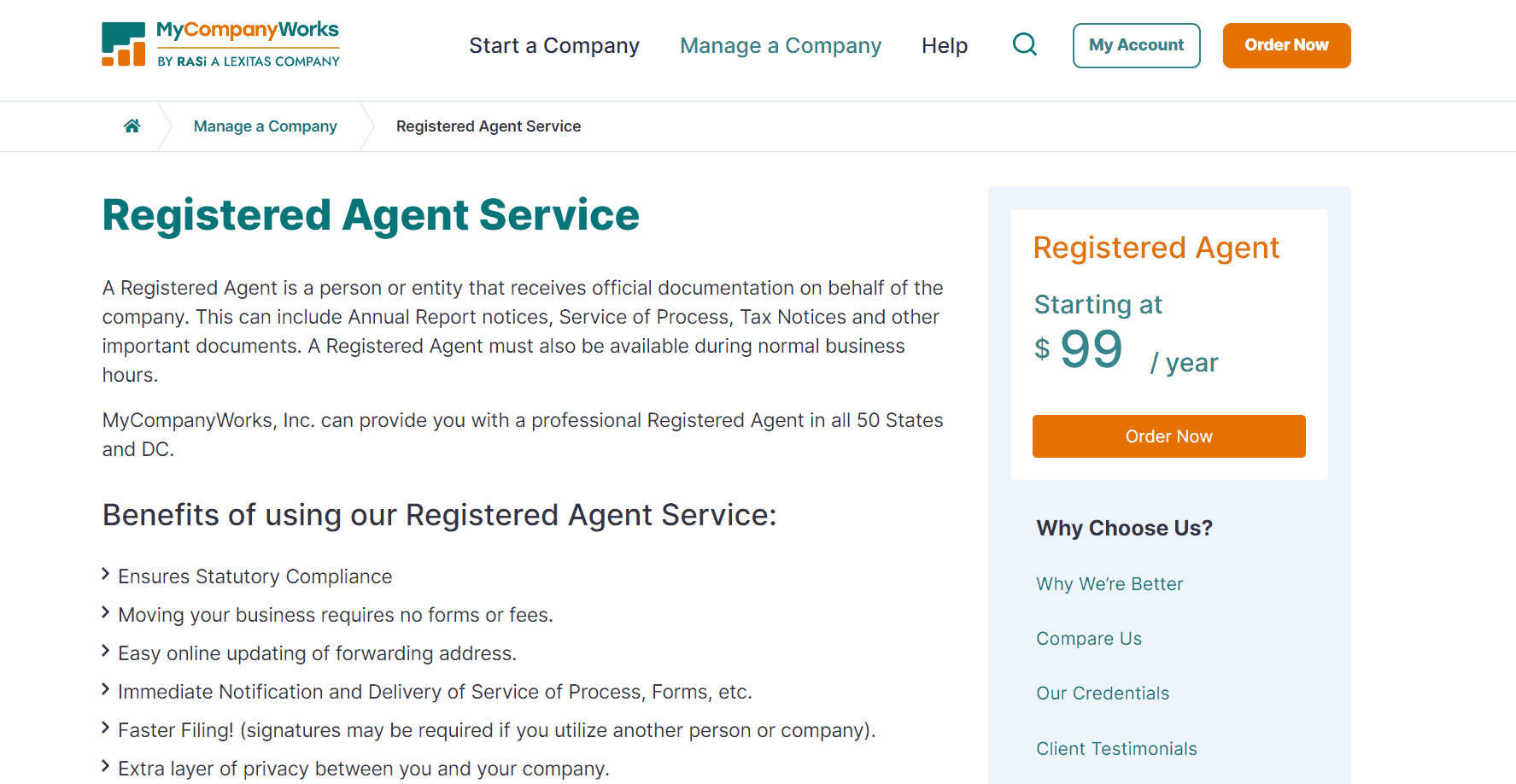 My Company Works offer both LLC formation services and registered agent services. Combined, they have helped over 60,000 businesses form and flourish. Here are the benefits you can enjoy if you hire their registered agent services:
Immediate notifications

Added privacy

Fast filings

Scanned and uploaded documents on a dashboard
One of their strong suits is their fast response time. Whenever you need help from their dedicated experts, you can expect to receive a swift answer. Additionally, they offer to help if you're in the process of changing your registered agent.
Their yearly fee is $99 and they offer a 100% satisfaction guarantee – if you're unhappy with the service, you can cancel free of charge.
10. Sundoc Filings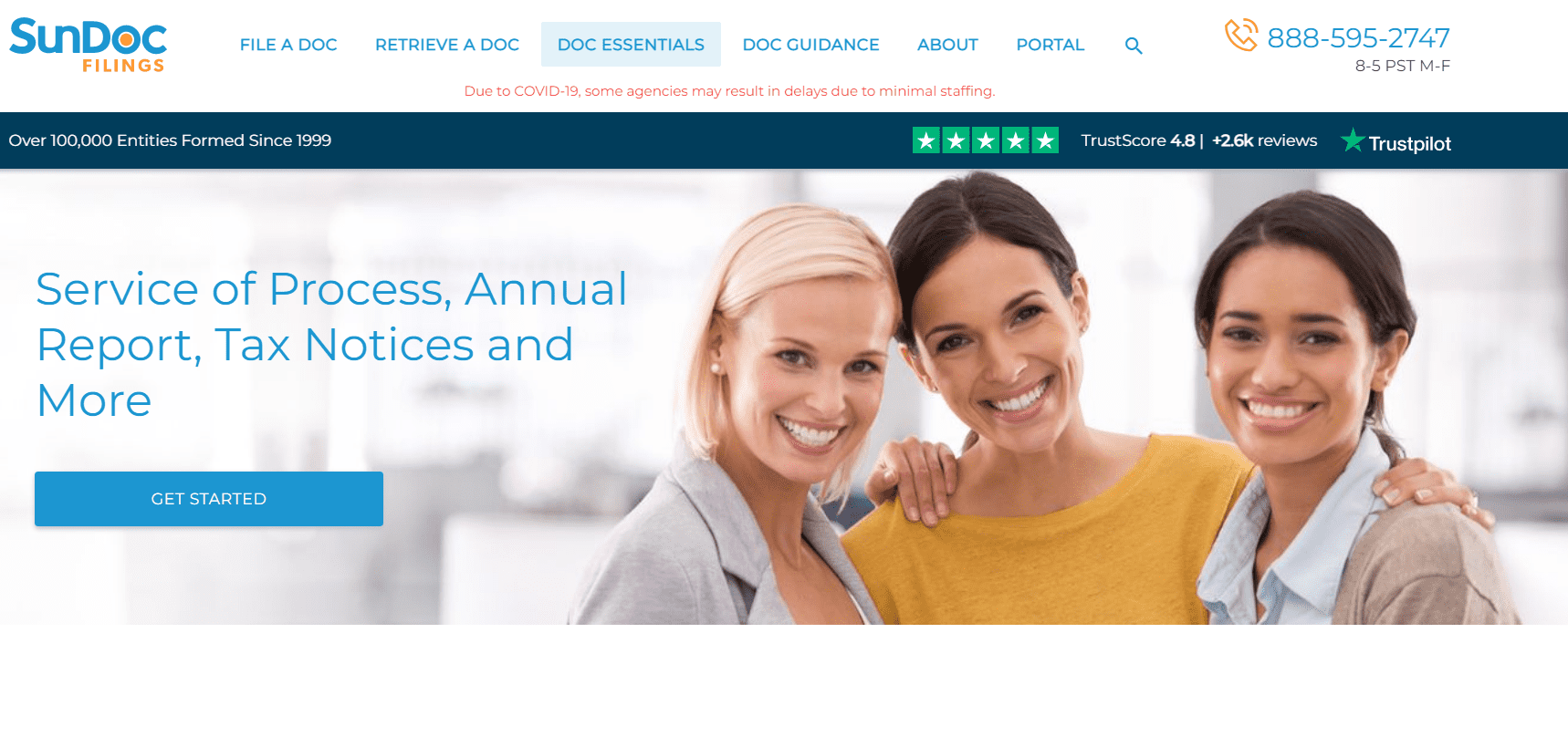 Sundoc Filings has provided great service to their customers since 1999. If you need a registered agent service that covers all the bases, Sundoc Filings is a wonderful option. They offer a plethora of helpful services, like:
Same-day processing

Access to online forms

Quick scanning and uploading of documents
In addition to the abovementioned benefits, they have a supportive customer service team who are ready to help you at any time by phone or email. The fee for their Connecticut registered agent services is $159.
How Do I Register a Business in Connecticut?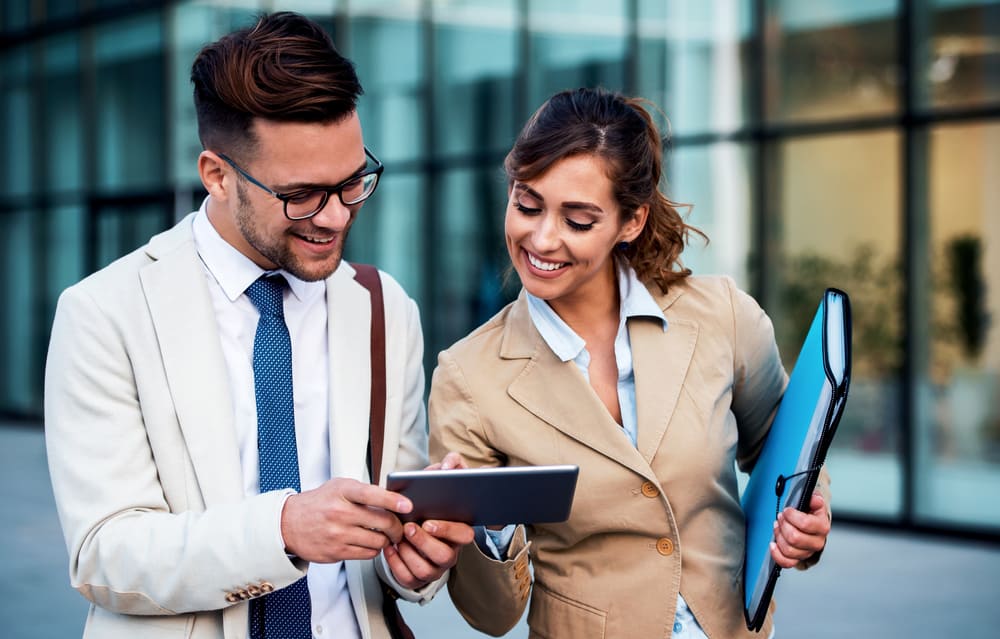 Now that we've gone over our individual recommendations for the best Connecticut registered agents, it's time to take a closer look at some of the steps required to register a business in this state.
Brainstorm a Name for Your Business
The first step to registering any business is coming up with a suitable name for it and checking to see if the name is available.
Once you've completed your brainstorming session, do an online trademark search to see if your name is already taken by another business. In addition, you'll want to ensure that your name isn't too similar to a name that's already on the market to avoid any confusion.
Register Your Name With the State of Connecticut
Once you have picked the name for your business, it's time to register the name with the state of Connecticut and file the necessary paperwork for the name registration. Depending on where your business is located, you'll need to file a Certificate of Registration Trade Name form. These take only a couple of minutes to complete and can be either filed by mail or handed in person. Once you get the approval from your state, it's time to move on to the next step.
File a Certificate of Incorporation with the State of Connecticut
Most businesses will also need to file a certificate of incorporation with the state. A certificate of incorporation is a document that includes information such as the name and location of your business, information about the shares (if you have any), information about the owners, and information about your selected registered agent.
While this is a relatively straightforward step, it does come with state fees. The initial fee for getting incorporated in the state of Connecticut is $250, whereas the report fee is $150. You can access the online application at this link.
Check to See If You Need to Register Your Business Officially
Depending on your business structure, you might have to officially register your business with the state of Connecticut. Sole proprietorships and general partnerships are typically exempt from official registration, however, the rules vary from state to state. Check online to see if your business structure requires any official registration in the state of Connecticut.  
Apply for Licenses and Permits 
Some businesses require official licenses and permits to operate legally. Whether your business will require you to apply for any special licenses largely depends on the type of business you're doing. Luckily, there are many online resources that will help you determine whether you'll need any special licenses. Alternatively, you can always do a business license search to determine which category your business falls under.
Businesses in Connecticut are required to file for a general business license. Since these types of licenses are issued by the cities/municipalities, you will be required to make several business license applications if your business operates in more than one location. You might be required to apply for additional permits if your business falls under categories like food, alcohol, and tobacco. 
Some examples of licenses and permits include an alarm permit, a building permit, and a standard business license.
Apply for an EIN (Employee Identification Number)
Last but not least, businesses are also required to apply for an Employee Identification Number. An EIN is like a Social Security Number for your business – it's a nine-digit number that's essential to obtain for tax identification. EINs are issued by the IRS. The application is completed online and it shouldn't require more than a couple of minutes to complete.
Not all businesses are required to obtain an EIN, but it comes with many benefits, the most important of which is that it offers privacy protection.
FAQs
How Much Does It Cost to Register a Business in Connecticut?
The one-time registration fee in Connecticut is $100.
Where Can I Do a Connecticut Business Entity Search?
You can conduct an online business search on the Connecticut Government's official website.
How Do I Choose a Registered Agent in Connecticut?
There are several factors you need to weigh in when choosing a registered agent. For starters, read up on all their reviews and see what the customers are saying about their services – it's the best way to determine if you and the agent will be a good fit. You'll also want to carefully consider their package options and see all the features you'll be getting in return. The agent's dedication to protecting the privacy and data of their clients is crucial, so ensure that you're well-informed on all their policies regarding that. If you're on a tight budget, consider hiring a service that offers multi-year discounts so you can save money at the start.
Final Thoughts
We hope you found our article on the best Connecticut registered agent services useful and that we helped you find an agent that matches your business needs and aligns with your budget.
Our top overall recommendation is Northwest. Known as one of the best registered agents in the United States, they offer an appealing array of features, such as pre-filled state forms, free mail forwarding, and custom-built software, among other features.