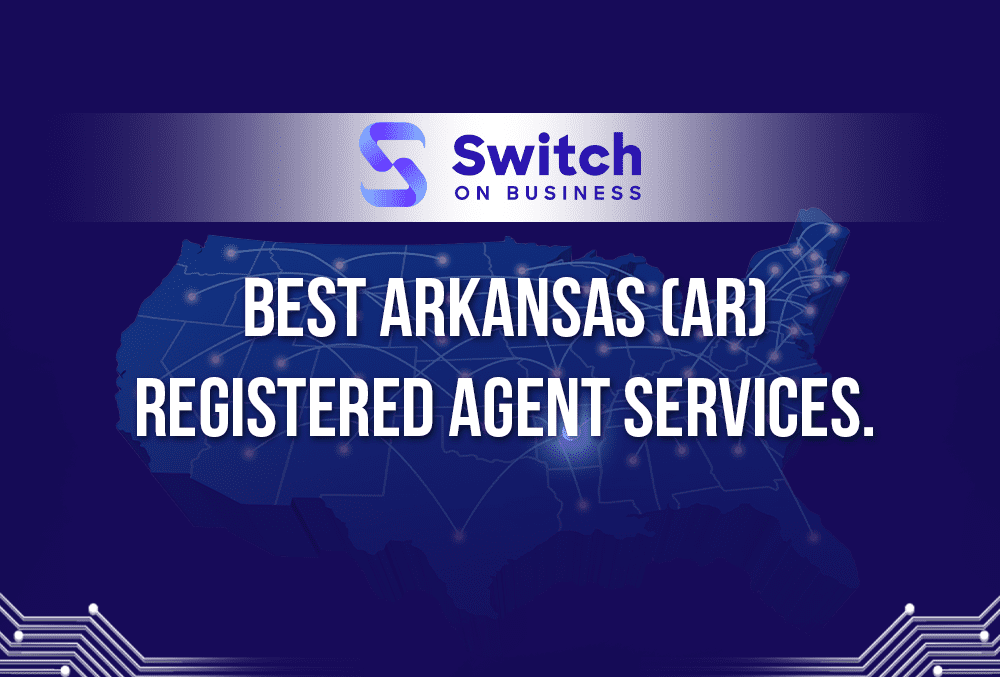 If you're thinking of starting or expanding your business in Arkansas, you'll probably need to hire a registered agent service. If you don't know which service gives the most bang for your buck, our guide on the best Arkansas registered agent services is here to help you.
We have included our top recommendations for registered agent services that will help keep your business organized and compliant with all the state regulations and deadlines. We start by going over what a registered agent is, the legal requirements for becoming one, and what benefits you can expect from this service. If you don't have time to read through all of our recommendations, check out our top three recommendations in the table below.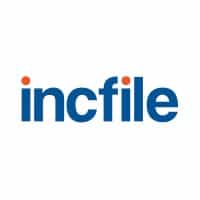 Free For The First Year
$119 / Annually After That
Never Any Hidden Fees or Contracts
Loved by 800,000+ Entrepreneurs
Available in All 50 States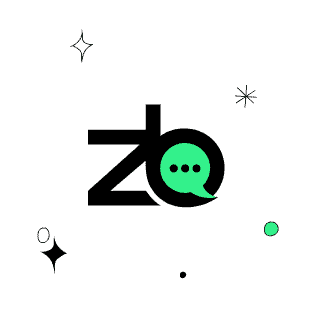 Rated 4.6 out of 5 On Trustpilot
$199 / Year
Only Takes 5 to 10 Minutes To Set-up
100% Accuracy Guarantee
Expert Customer Support

Free First Year If You Use Their $39 formation package
$125 Per Year After
Available in all 50 states
Free mail forwarding
Locally-Scanned Documents
After reviewing our top recommendations, you'll learn how to change your registered agent service in case you're not satisfied with your current choice. We also share our best tips on how to choose a registered agent and provide a FAQ section at the end of our article.   
Without further ado, it's time to delve into the purpose of hiring a registered agent service.
What Is an Arkansas Registered Agent?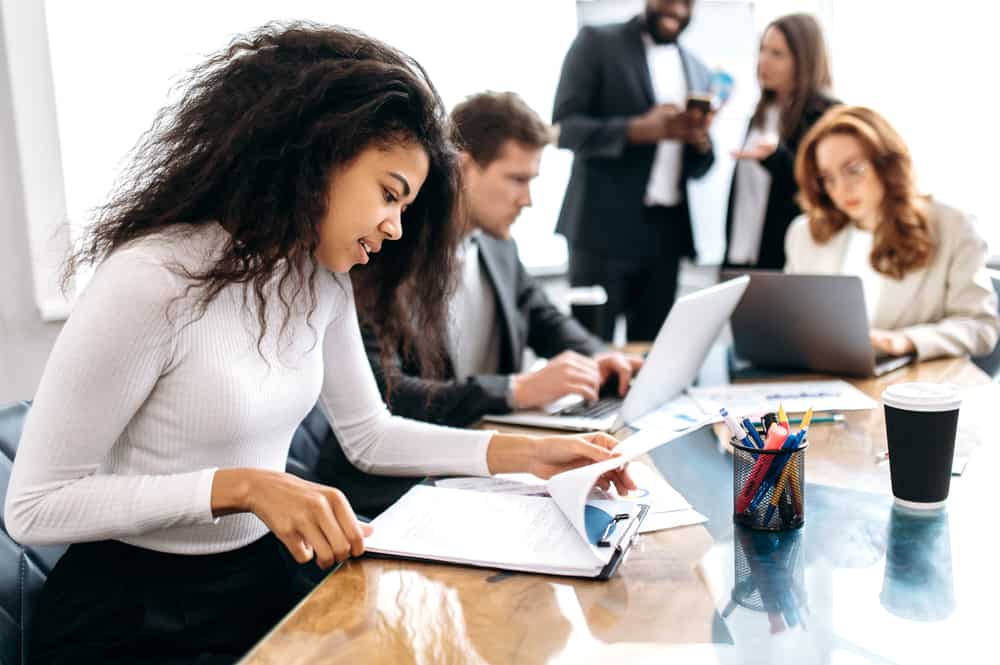 A registered agent, also known as a statutory agent or a resident agent, can be either a business or an individual who is appointed to receive all important documents and correspondence on your behalf. This includes tax filings, lawsuits, claims, and any formation documents. In a nutshell, they provide a reliable way in which the state and the public can contact you and your business.
There are a few rules as to who can be a registered agent. Individuals must be over 18 years old, have a physical address in the state where your business will operate, and be available during normal business hours.
Is Hiring a Registered Agent Service Mandatory in Arkansas?
Yes, the state of Arkansas requires businesses to have appointed a registered agent. They pose no restrictions in terms of whether you appoint yourself as a registered agent, a family member, or an employee, so long as they follow the basic requirements.
Benefits of Hiring a Registered Agent Service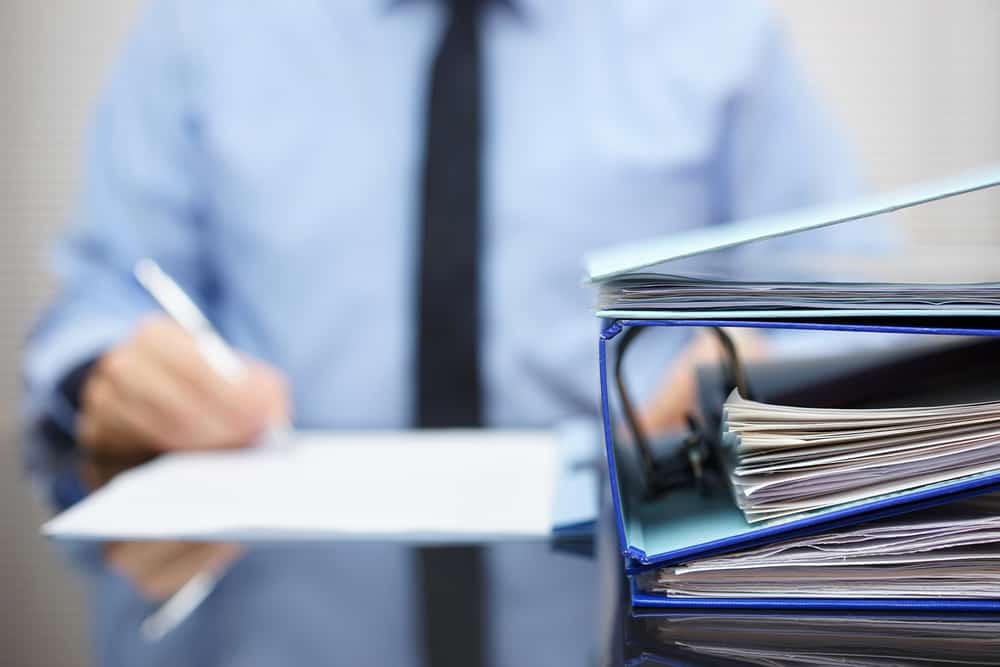 While registered agent services come with an annual fee, there are lots of benefits you can access by appointing one.
They Help You Stay Compliant with the Law
Registered agent services help you stay compliant with the laws of your state without needing to hire a lawyer. They send regular reminders about important deadlines, prevent you from facing any fees or penalties, and keep a copy of all your important documents.
They Help You Remain Flexible
Registered agent services are required to be available at all times during normal business hours. By appointing a service, you'll get more flexibility if you ever decide to travel or if you need to run chores during business hours. In addition, they give you a lot of flexibility in terms of expanding your business in different states without having to hire another registered agent.
They Give You Privacy
Perhaps the best benefit of hiring a registered agent is that it allows for a lot of privacy. You won't have to share your business address with the state or the public; instead, you'll use your agent's physical address. What's more, you won't have to risk being in embarrassing situations in front of clients, like in the case of getting served at your place of business.
Best Arkansas Registered Agent Services
Registered Agent Service
Cost
Office Location
ZenBusiness
$199 a year
Not stated
Northwest
$125 a year
Mountain
Home
IncFile
$119 a year/ first year free
with incorporation
Not stated
Harbor Compliance
$99 a year
Mountain
Home
LegalZoom
$299 a year
Not stated
Arkansas Registered Agent Service
$49 a year
Mountain
Home
Registered Agent Net
$89
Not stated
InCorp
$129 a year
Fayetteville
CSC Global
$381 a year
Little Rock
Registered Agents Inc.
$200 a year
Not stated
Now that we covered all the basics, it's time to delve into our top recommendations for Arkansas registered agent services.
1. Zen Business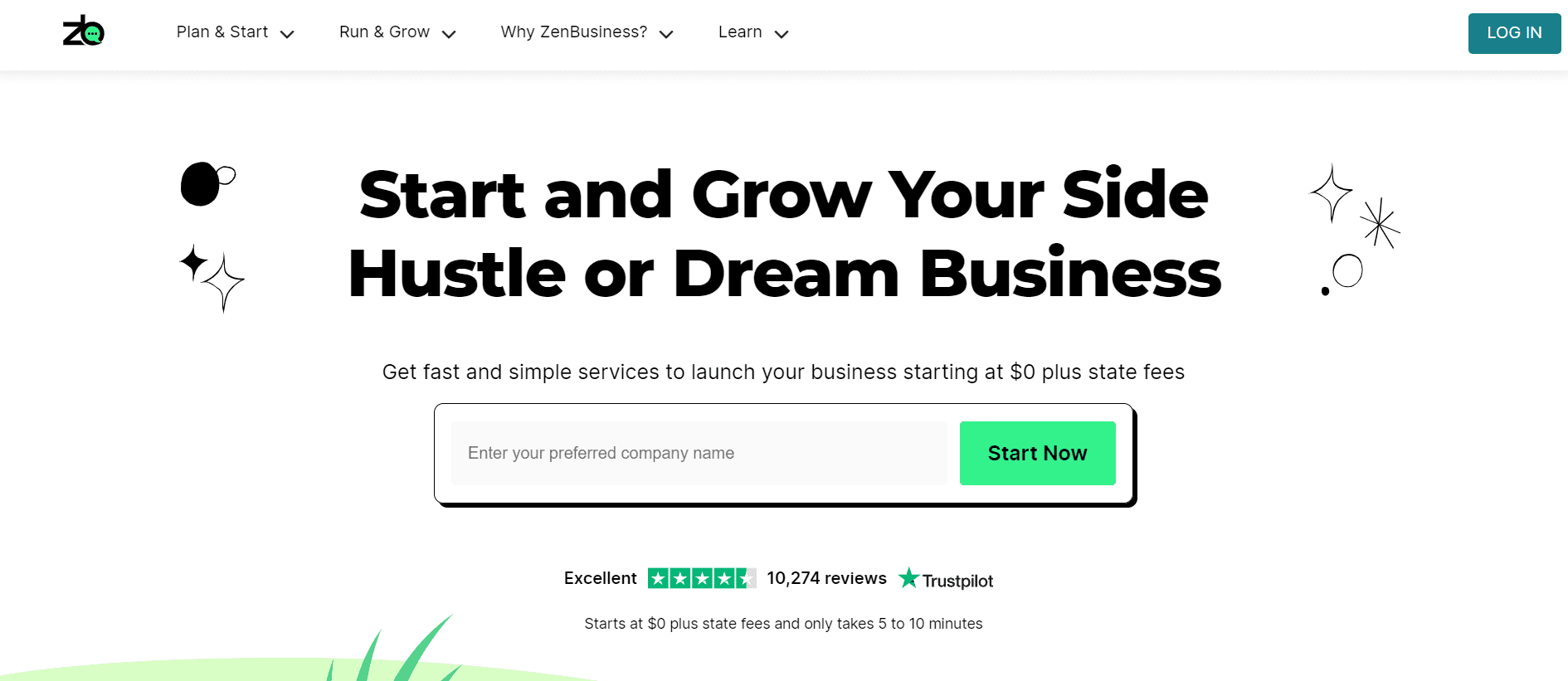 Known for being one of the best registered agent services nationwide, Zen Business is a great option for anyone who wants to get exceptional service and access to many helpful services. They've helped over 300,000 businesses start and grow, which is a testament to their quality services. The features you can enjoy include:
Monitoring all state notices

Email notifications

Digital storage

Scanned and uploaded documents

Access to an online dashboard 
Their services cost $199 a year – a slightly higher price than some other registered agents, but it's a worthwhile investment if you have a larger business and a higher budget to work with.
Another important benefit you get from choosing Zen Business is that their website is intuitive and easy to use. Their customer support team is also outstanding; you'll get a quick and elaborate response whenever you reach out.
In addition to registered agent services, they also offer:
Formation services 

Operating agreement

Worry-free compliance

Domain name and website

EIN Number

Annual reports

Taxes and accounting

Business license reports

Banking and finances
2. Northwest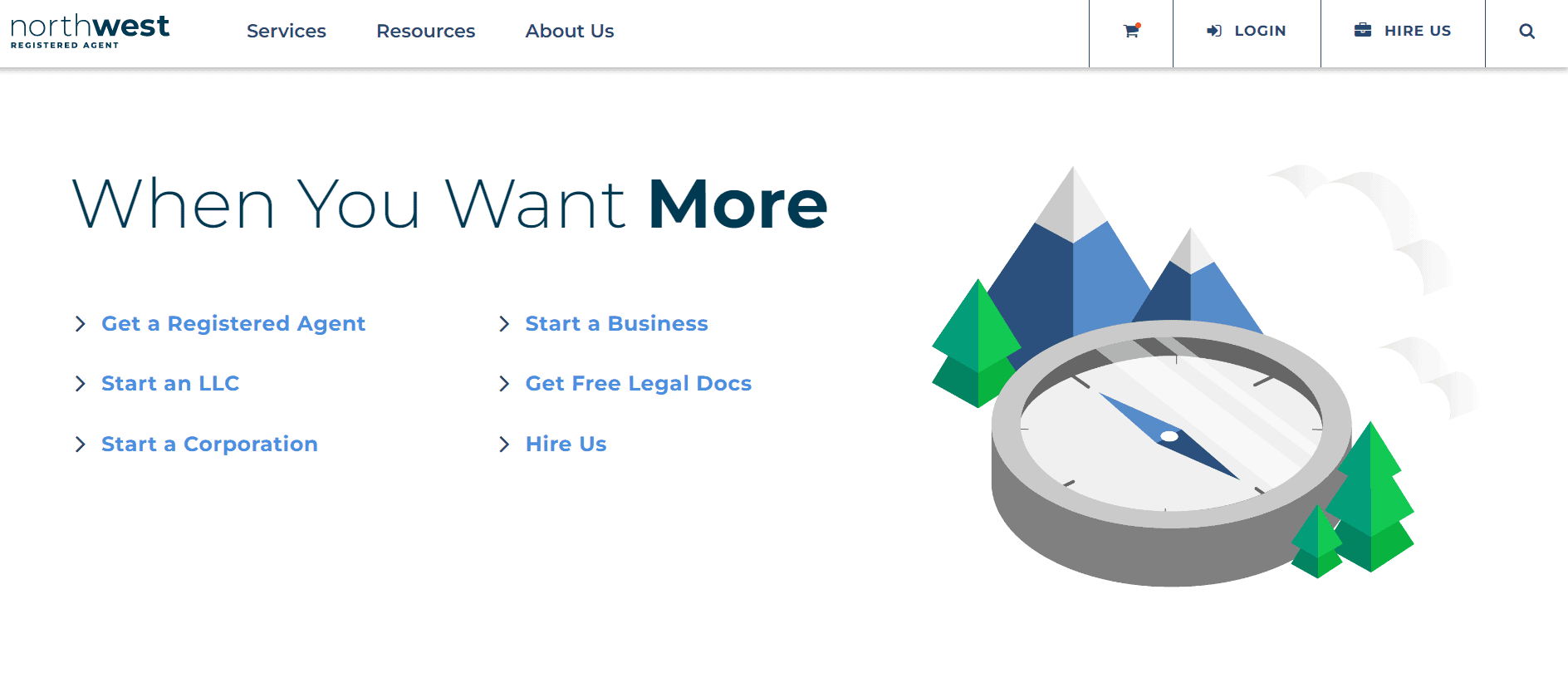 Another incredible registered agent you can't go wrong with is Northwest. With thousands of glowing online reviews, it's safe to say that it's among the most popular options for US business owners. Their rates are slightly more affordable than Zen Business – for only $125 a year, you'll receive:
Free mail forwarding

Access to expert Corporate Guides

Pre-filled state forms

Annual report reminders

Same-day scans
If you use their registered agent services in multiple states, you only have to pay $100 a year. In addition, if you sign up for their formation services, they'll give you free access to their registered agent services for a whole year.
Another one of their strong suits is their personalized customer support which can help with any business-related issue that might plague you.
Their Arkansas registered agent is located in Mountain Home.
Other services include:
Annual report filings

Trademarking

Mail forwarding

Phone service

Payment processing

Foreign qualification

Virtual office
3. Incfile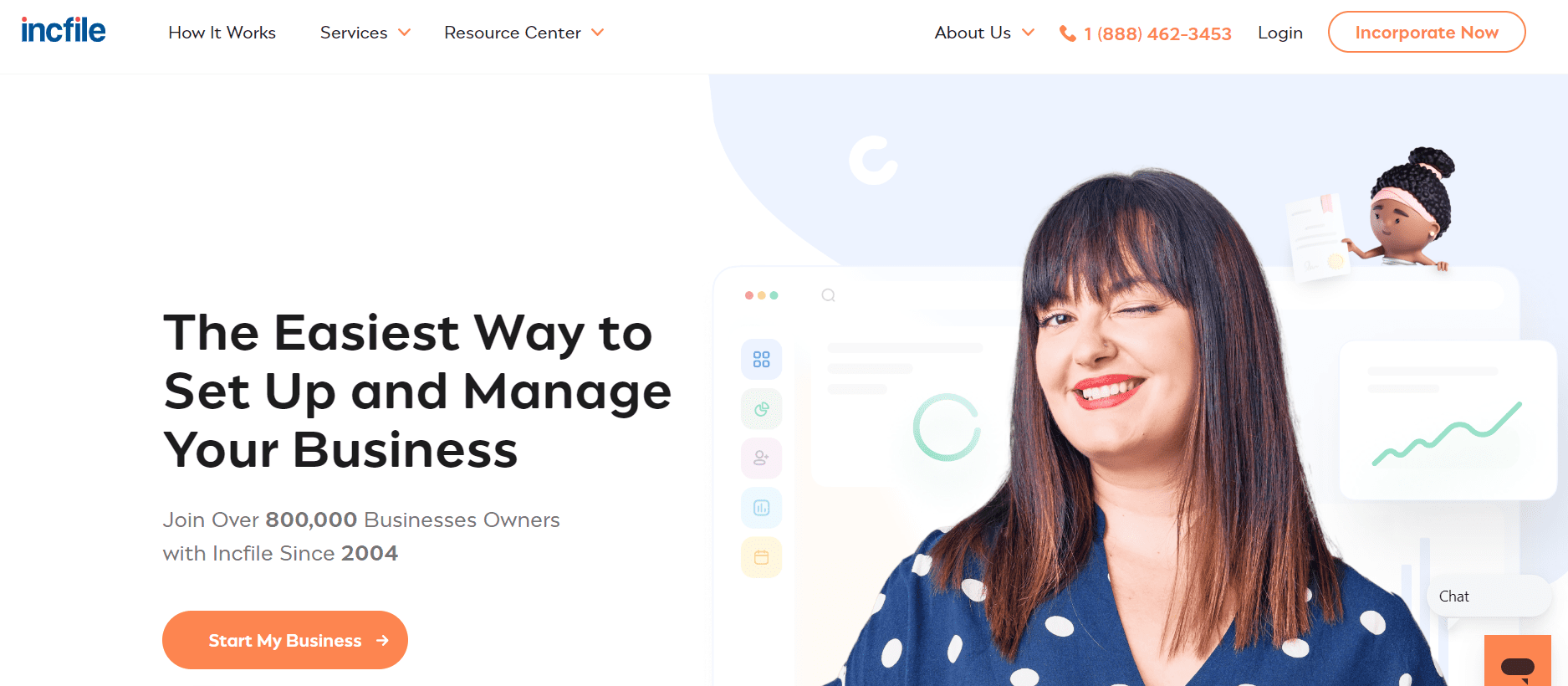 Incfile are known for their amazing deals and positive customer feedback. With their registered agent package, you'll get access to:
Automatic mail forwarding

Tailored notifications

Access to a personalized dashboard
Their rates are quite affordable considering what they offer – they charge $119 annually. If you decide to use their formation services, you'll get a year of registered agent services for free.
IncFile also offer the following services:
Trademarking

EIN Number

Certificate of good standing

Virtual address

Tax consultations

Amendment

Foreign qualification

Business licenses and permits
4. Harbor Compliance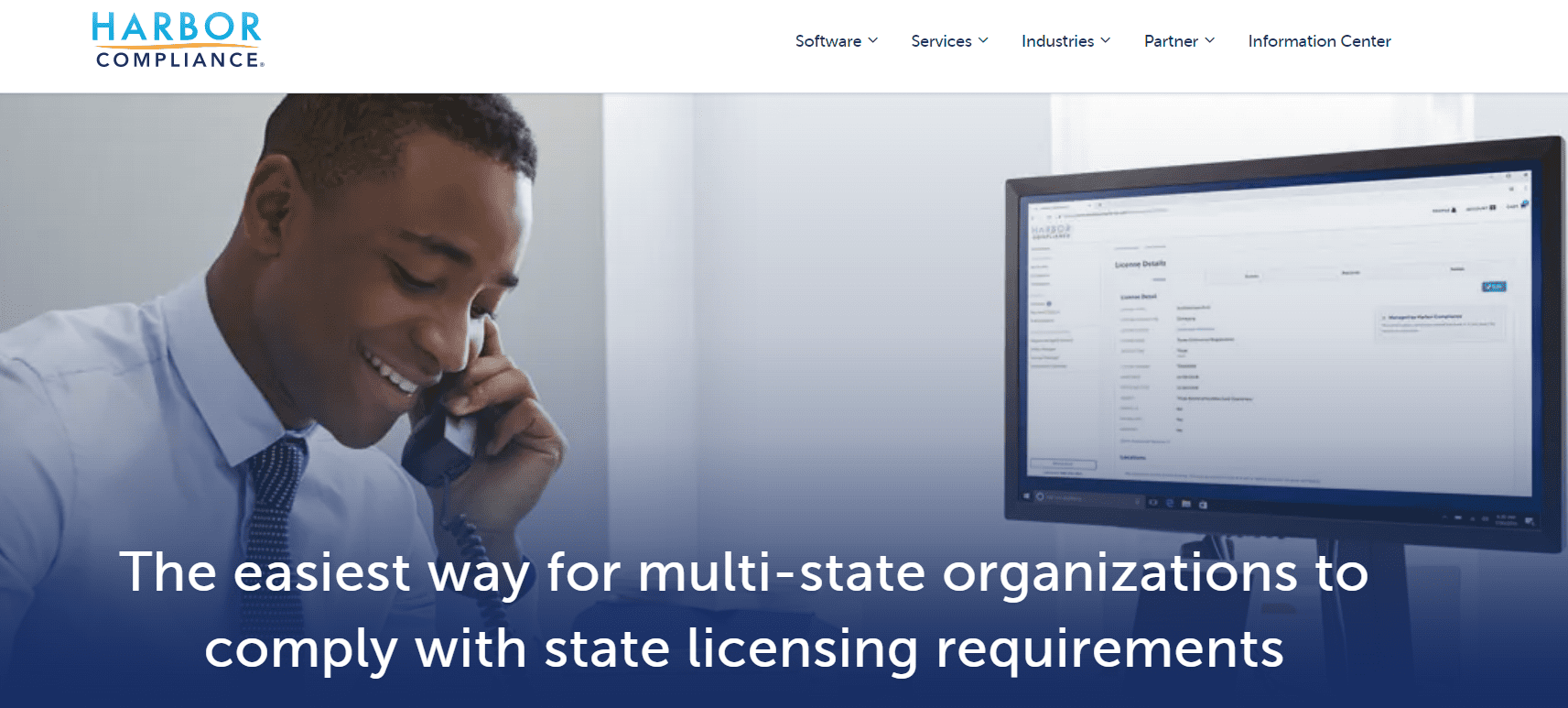 Over 35,000 happy customers can vouch for the exceptional service at Harbor Compliance. In the industry, they're known for charging some of the lowest rates without compromising what they offer in return. Their annual fees start at $89 per state, with no additional charges. They boast:
Immediate access to their address

Same-day electronic delivery of any document that gets forwarded to them

Annual report notifications

Pre-filled state forms
Customized notifications
Their processing speed is unmatched, so if you want to receive all your documents as fast as possible, then Harbor Compliance is your answer. They offer services nationwide, so if you ever plan on expanding your business, you don't have to switch up your registered agent.
Their Arkansas office is located in Mountain Home.
On top of registered agent services, they also offer:
Amendments

Business licenses

Incorporation

Registration
5. Legal Zoom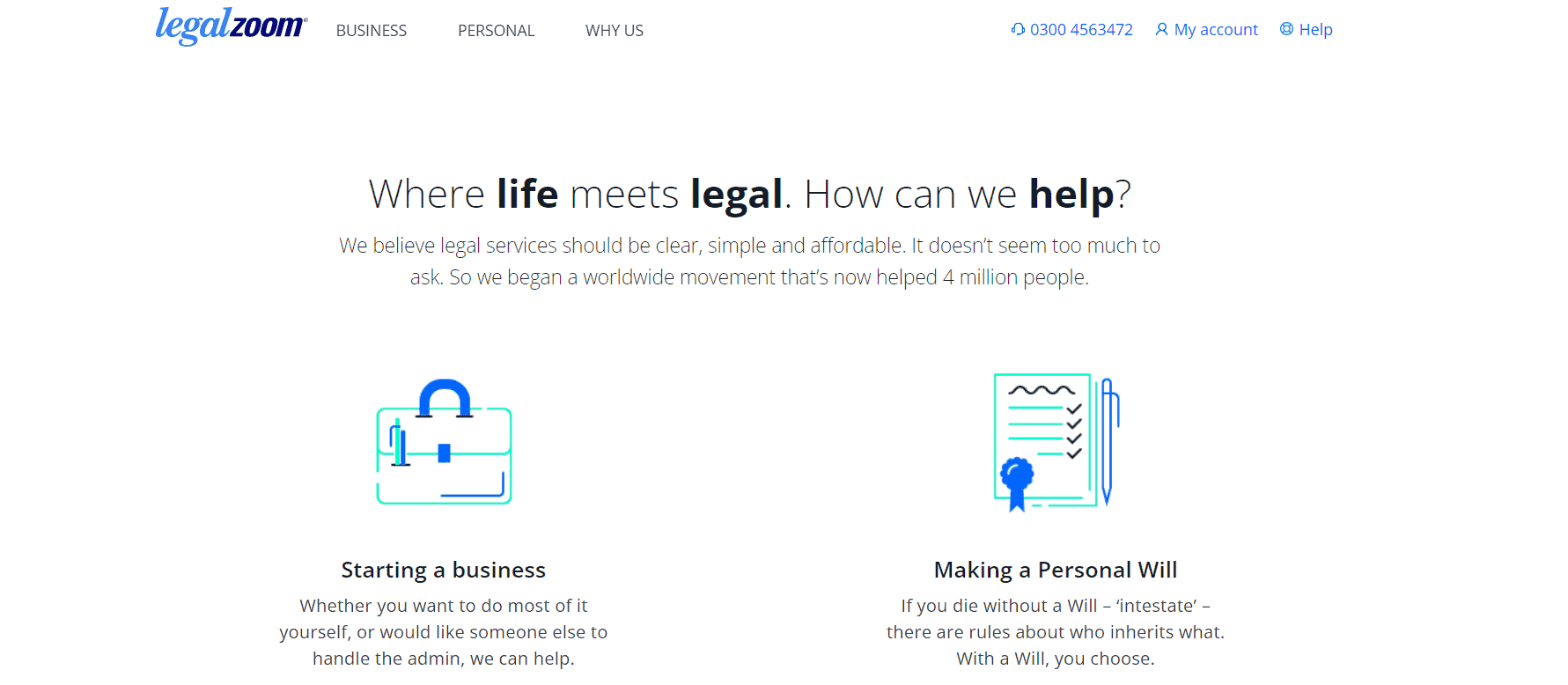 Another popular choice for a registered agent is Legal Zoom. Brimming with experts in the business and legal field, they offer everything you need from a registered agent service, including: 
Alerts for important mail

Unlimited cloud storage

Annual report reminders

Access to their Compliance Calendar
The only drawback associated with Legal Zoom is their pricing – their rates are slightly more expensive than those of their competitors and they charge $299 a year.
Apart from offering registered agent services, they also offer a myriad of legal services, like:
Power of attorney

Taxation

Business registration

Foreign qualification

Annual reports

Trademarking

Residential lease

Copyright 

EIN Number

Business formation

Incorporation 
6. Arkansas Registered Agent Service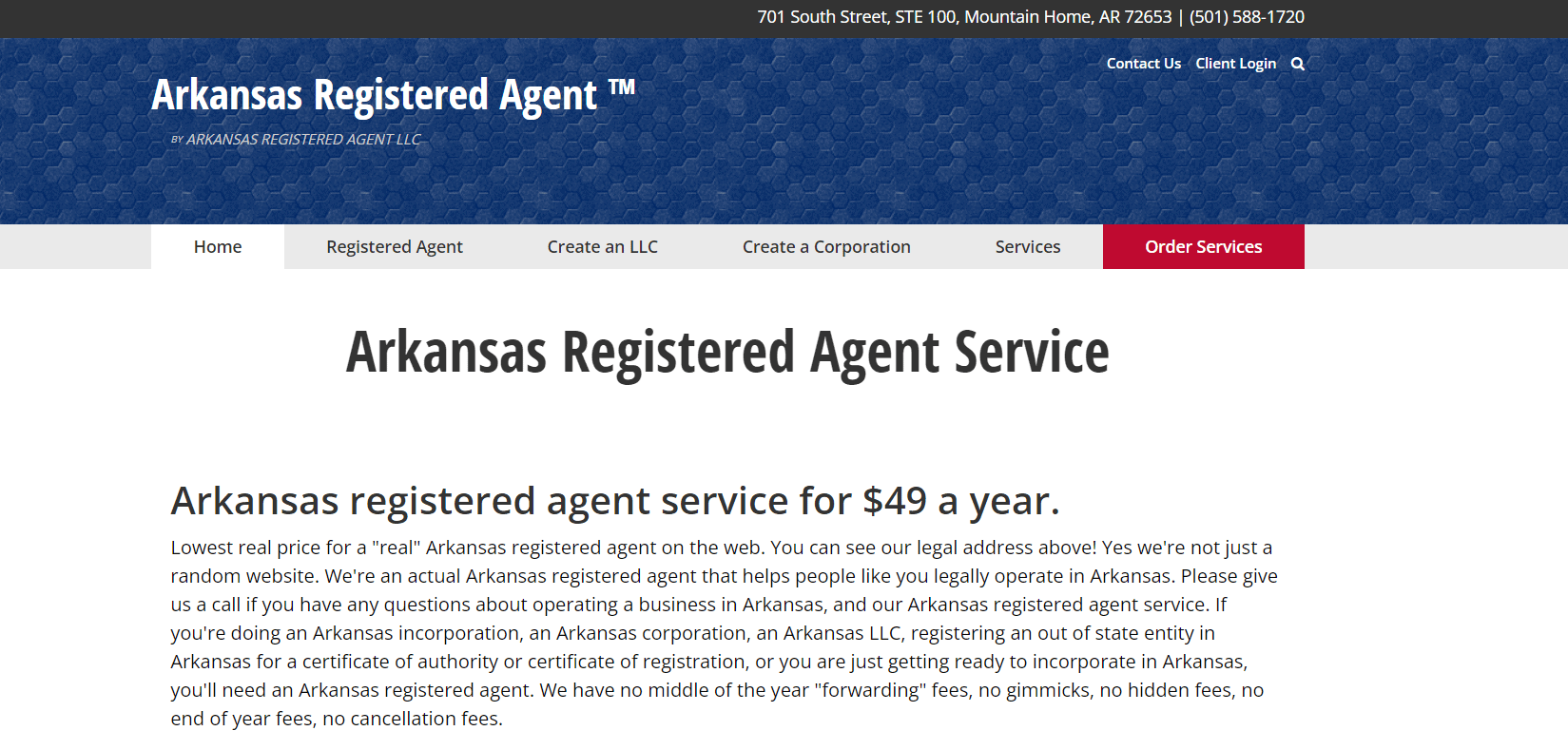 Those of you who are looking for a registered agent service that will cost you less than $49 a year will love our next recommendation. The Arkansas Registered Agent Service offers the lowest price available for an Arkansas registered agent, all the while providing you with all the basics your business needs. Their package includes:
Daily document scans

Annual tax report reminders

Fling tips

Immediate access to all your scans
The best part is – there are no hidden fees! You'll be paying the same rates year in and year out.
Their Arkansas office is located in Mountain Home.
They also offer LLC formation and incorporation services.
7. Registered Agent Net

Another affordable option for a registered agent in Arkansas is Registered Agent Net. For the price of $89 a year, you'll get access to:
A Compliance Calendar

Same-day document delivery

A registered agent address
Plus, they offer a three-year price guarantee.
In addition to the abovementioned services, Registered Agent Net offer access to their Compliance Entity Manager – a customized online portal that allows you to seamlessly track all your business information and get reminders about your annual renewal filings.
On top of providing registered agent services, they also offer corporate filings and annual report services, all of which have an affordable price.
8. Incorp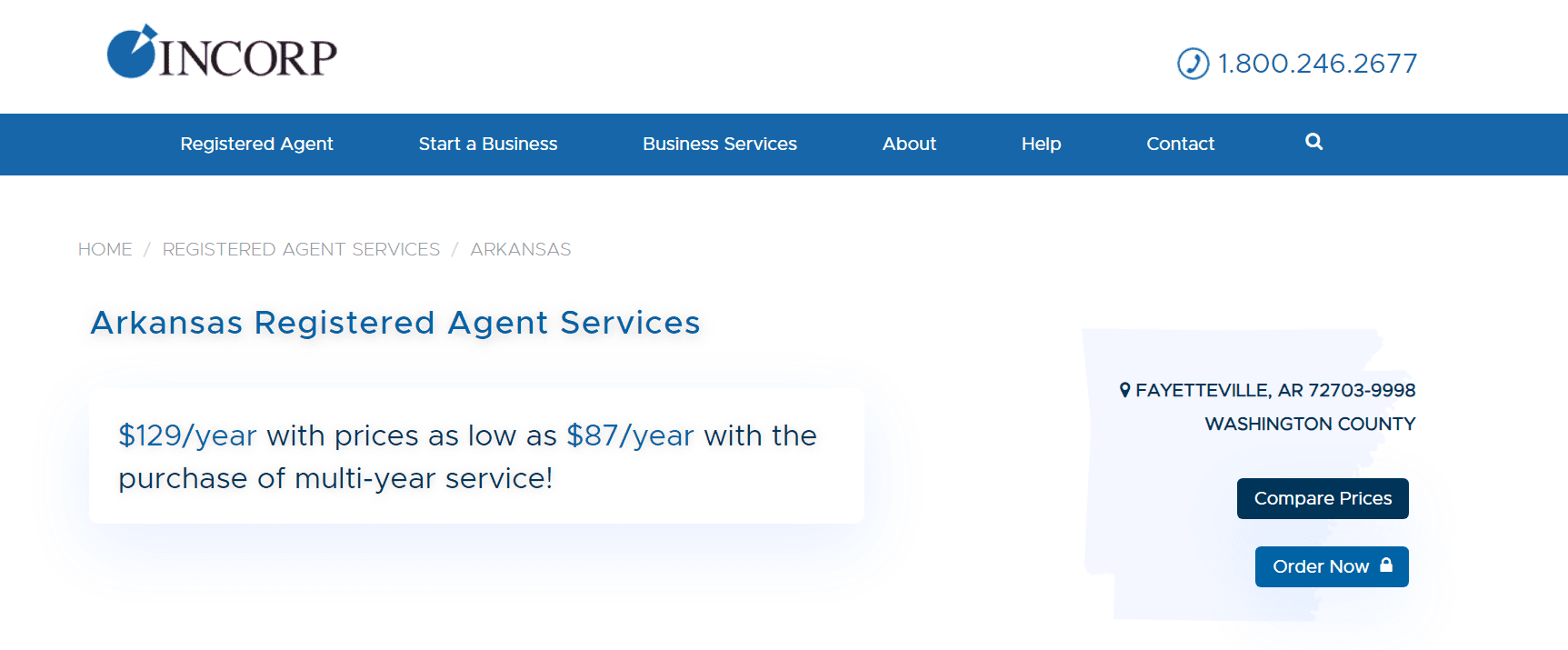 Another well-known name in the business industry is Incorp. With over 20 years of experience, they provide a top-notch service for an affordable price. Their features include: 
Annual report filings

Legal notifications

Mail forwarding

Access to their Entity Management System
Their annual rate is $129 a year, but they also offer many discounts if you decide to hire them for multiple years in a row. In that case, your annual rate can be as low as $87! 
Their Arkansas office is located in Fayetteville.
Other services offered by InCorp include:
Foreign qualification

Trademarking

Copyright

LLC formation

Incorporation

EIN Number

DBA Filing

UCC search

Articles of amendment

Apostille service
9. CSC Global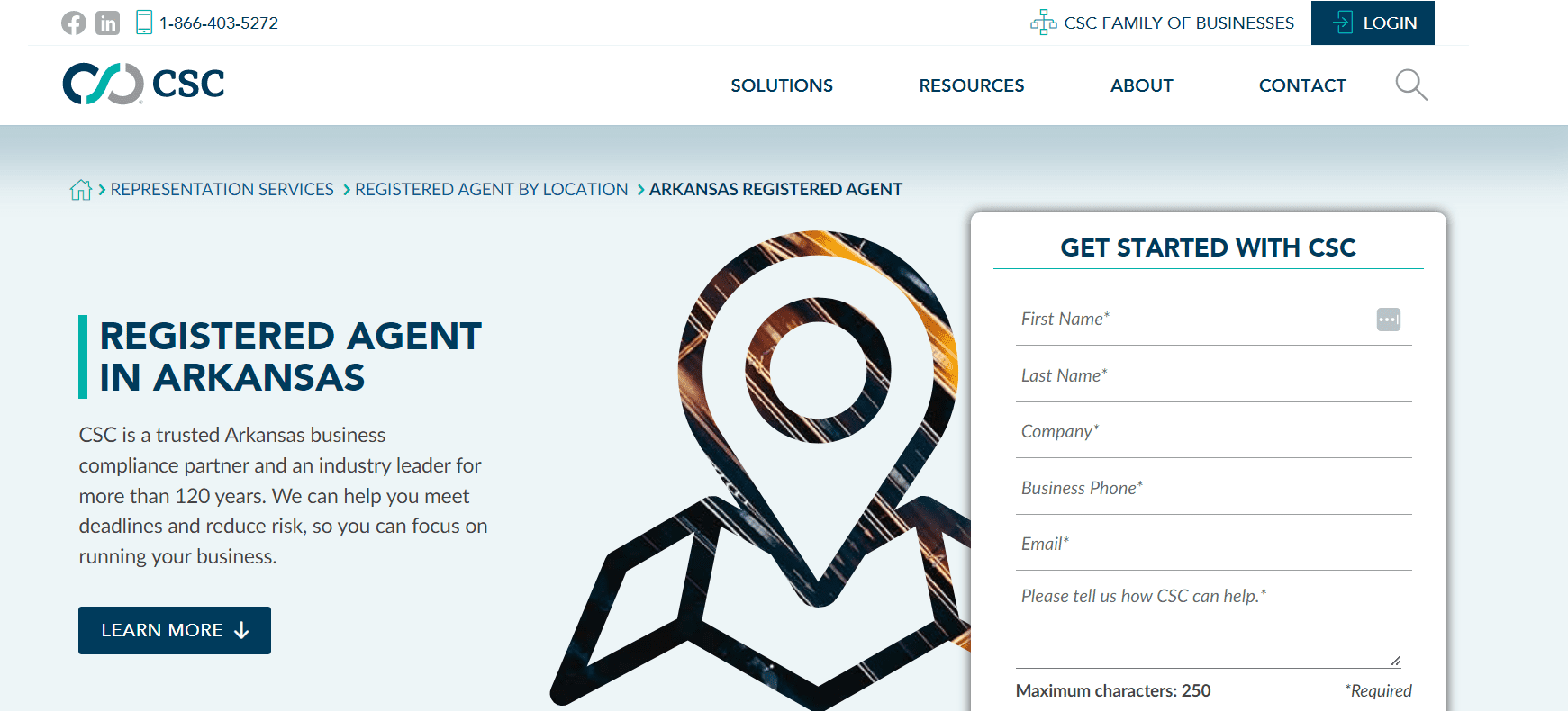 Organize your business seamlessly with the help of the renowned CSC Global registered agent service. For the annual cost of $299, you get to enjoy helpful features, such as:
Annual compliance reminders

Same-day document scans

Access to SOC-2 facilities

Electronic delivery of documents

Access to a personalized online dashboard
In addition, they're very dedicated to preserving the privacy and protecting the personal information of their clients, which is always a plus.
Apart from offering registered agent services, they also provide: 
Corporate filings

UCC

Real estate and erecording

Entity management

Legal management

Digital brand services
Their Arkansas office is located in Little Rock.
10. Registered Agents Inc.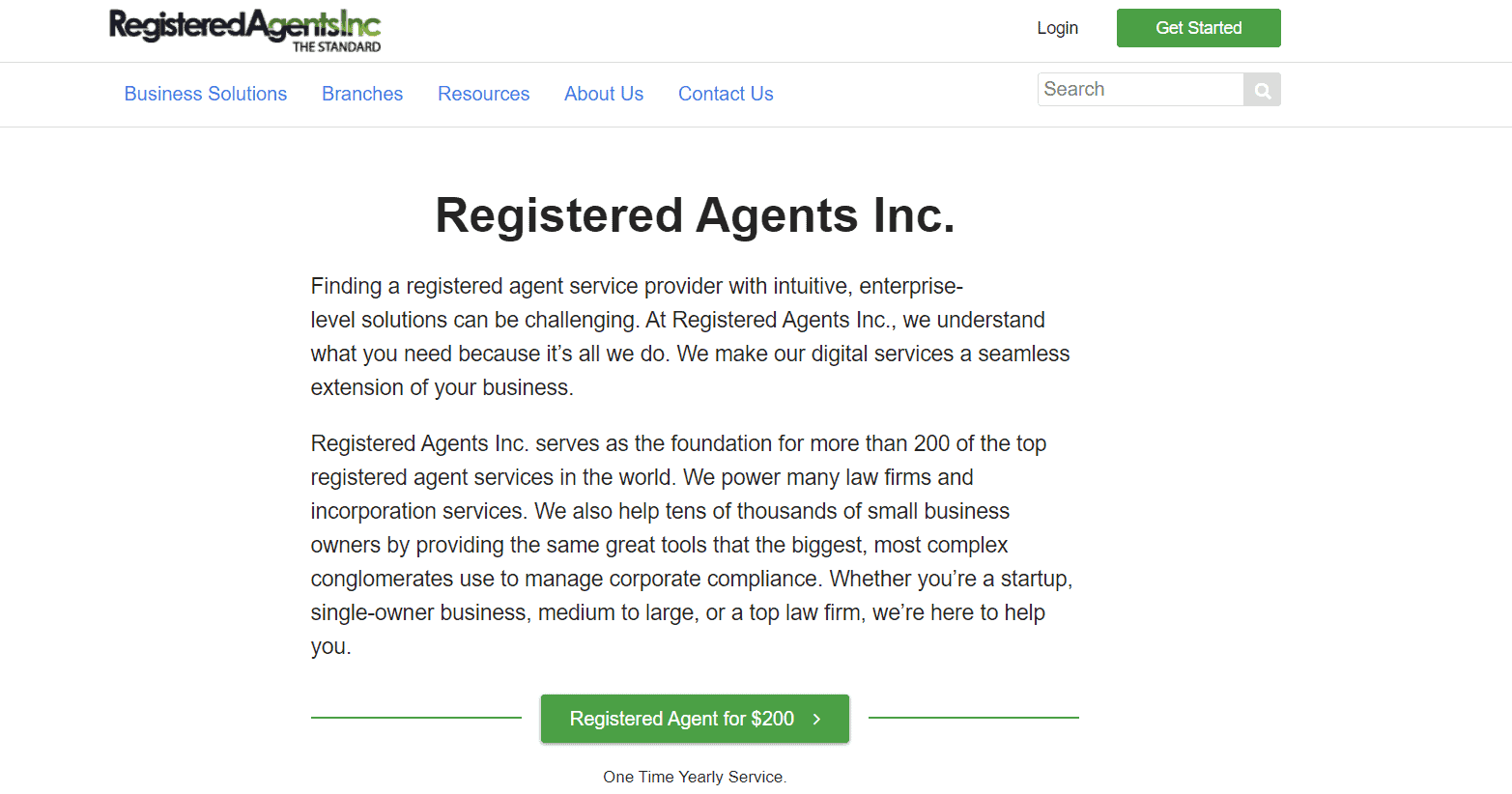 Last but not least, another nationwide registered agent service we recommend is Registered Agents Inc.
While their pricing is slightly higher ($200 a year), they offer a comprehensive list of benefits for the price, such as instant access to all state forms, many business resources, digital reminders for any upcoming due dates, and preventative alerts. On top of all those benefits, their customer support team is outstanding.
How Do I Register a Business in Arkansas?
Now that we covered our top recommendations for the best Arkansas registered agent services, it's time to share some of the necessary steps for registering a business in Arkansas.
Choose a Legal Structure
The first step to starting a business in Arkansas is choosing what kind of business structure you want to have. The most common types of business structures in Arkansas are:
Sole proprietorships

Partnerships

Limited Liability Companies (LLCs)

Corporations
All these structures differ in terms of the budget they require to form, taxation, and obligations with the state, so carefully consider which structure best aligns with your vision.
LLCs and corporations require a few additional steps which we will cover below.
Choose a Name for Your Arkansas Business,
Needless to say, you'll need to come up with a name for your business before you proceed with the next steps of the registration process.
To ensure that the name you have in mind is unique, we recommend doing a business entity search, which you can find on Arkansas' Secretary of State's website.
Additionally, there are certain business name restrictions you'll need to comply with. For instance, you are prohibited from including words such as 'Bank', 'Banker', 'Deposit', and 'Trust' in your name. Likewise, you might have to include certain words depending on what kind of business entity you've chosen. If you opted for an LLC, your business name must contain the word 'Limited Liability Company', 'Limited Company', or 'LLC'.
Once you have your eye on a name, you have the option of reserving it for 120 days by submitting an application for a business name reservation online.
File Articles of Organization/ Incorporation with the State
If you're forming a sole proprietorship or a partnership in Arkansas, you won't need to file any documents with the state. However, if you're forming an LLC or a corporation, you'll need to file articles of organization or articles of incorporation, respectively.
Articles of organization are a type of legal document that's necessary for the formation of LLCs. It contains information regarding the members of the LLC and the way the LLC will operate. All the responsibilities and liabilities are clearly stated, so it's an incredibly useful document to avoid any future confusion or conflict. While filing articles of organization, you'll have to pay a fee – the online fee is $45, while the paper fee is $50.
When it comes to corporations, you'll be asked to file articles of incorporation with the Arkansas Secretary of State. Articles of incorporation are a set of documents filed with a state during the formation process of a corporation. Just like with LLCs, the fee for filing articles of incorporation is $45 when done online and $50 when sent by mail.
Apply for Arkansas Licenses and Permits
The state of Arkansas doesn't require businesses to obtain a general business license. However, depending on what area your business covers, you might have to obtain specific licenses and permits for your business to function legally. These areas typically include working in childcare, the food and alcohol industry, or the health industry. Check out the Arkansas Small Business and Technology Development website to double-check if your business will require a specific license.
Apart from getting industry-specific business licenses, those who sell goods will have to obtain a sales tax permit.
Get an EIN
EIN, or an Employee Identification Number, is necessary if your business has employees, or if it's taxed separately from you. You can apply for an EIN online with the IRS. It's a swift process that doesn't come with any fees. Some businesses choose to apply for an EIN even if it's not obligatory because it comes with quite a few perks. For instance, it can help prevent identity theft and helps you open a business bank account, since it's a requirement in some banks.
How to Change a Registered Agent Service
Unsatisfied with the service your registered agent is providing you with? Then it might be time to change it. In this section, we'll go over some of the required steps you need to complete to change your registered agent.
Before we start, it's important to note that the process of changing a registered agent varies from state to state, so read up on your specific state's regulations to get a better idea of the requirements and fees.
Most states require you to fill out a form stating your change, and another form with the information about your new registered agent. The good news is that, in most states, you can find templates for these forms online. If not, contact your Secretary of State's office to access the forms. 
When all the forms are completed, the next step is to file them. This could be done online in most states, so you won't have to worry about mailing them, although that always remains an option. When you've completed this step, you need to wait for an official acceptance of your application from your Secretary of State.
Keep in mind that most states require a minimal fee, but in Arkansas, there are no filing fees for these forms.
Things to Consider When Choosing a Registered Agent Service
If you want to research a registered agent service independently, here are some of the things you should consider before making a payment.
Reviews
One of the best ways to get a clear picture of their service is to look at the reviews on independent sites, like Trust Pilot and Better Business. By doing so, you can weigh out the pros and cons based on what their previous customers are saying and decide whether you're interested in their offer.
Price
Another important factor to consider is their price and what services they offer in return.
If you're starting with a small budget, it's best to consider registered agent services that charge in the $50 – $100 range. Moreover, take a closer look at some of the deals they offer and see if you can save money by signing up for more than one year. Make sure not to fall for services with deceptively low pricing – always examine their offers carefully to see if it'd be a worthwhile pursuit.
In addition, many registered agent services provide complimentary registered agents if you use their formation services, so take this into consideration as well.
User-Friendly System
The signing up process should be very easy and fast. Likewise, their website should be user-friendly so you don't waste a lot of time figuring out the navigation. If the registered agent service has a website that looks like it hasn't been updated in a decade, chances are you're going to have some problems along the way. To save yourself the headache, always ensure that their entire system is user-friendly before you sign up.
FAQs
How Much Does It Cost to Register a Business in Arkansas?
The fee for filing articles of organization in Arkansas is $45 if done online, and $50, if you submit it by mail. The application for an LLC name reservation is $22.50 or $25, depending on whether you apply online or via mail.
Where Can I Do an Arkansas Business Entity Search?
In Arkansas, you can perform a business entity search on the Secretary of State's Website.
How Much Does a Registered Agent Cost in Arkansas?
The average price for a registered agent in Arkansas is around $100 a year. With that said, there are many registered agents that offer their services for as low as $50 a year. Similarly, there are some agents that can charge up to $300 a year.
Is Legal Zoom a Good Registered Agent?
Yes, Legal Zoom is among our top recommendations for a registered agent service in Arkansas. While they're a bit pricier, they offer a myriad of helpful features, such as alerts for emails, unlimited cloud storage, report reminders, and a Compliance Calendar.
A Word of Farewell
Hiring a registered agent service does come with a yearly fee, but you'll also get to enjoy unique perks, like having more privacy, flexibility, and always being compliant with the laws in your state.
In Arkansas, it's required by law for a business to have an appointed registered agent. We hope at least one of our registered agent service recommendations has caught your eye and that you've found one that's compatible with your business plans and goals.