Do you want to hire a bookkeeper in Wisconsin? Look no further. Here's the rundown of the top 10 things to know about Wisconsin bookkeepers and bookkeeping.
1. How Much Do Wisconsin Bookkeepers Cost?
Bookkeepers' prices are a highly variable category across and within U.S. states.
If you don't want to spend a lot of money but have some free time to manage your books yourself, the best option is to get bookkeeping software. The price can range anywhere between $0 and a few hundred dollars monthly.
If you'd prefer to leave this task to a more experienced person, you can look for some Wisconsin-based bookkeepers on Upwork. You'll see that their prices range from $15 to $80 per hour.
Hiring a third-party company to handle your books is among the safest options. For these services, however, you'll be expected to pay from a few hundred to a few thousand dollars per month, depending on the scope of work needed for your company.
The in-house, full-time employed bookkeeper is definitely the priciest option. The upcoming sections will give you an overview of bookkeepers' annual salaries.
2. What Are Typical Bookkeeper Hourly Rates in Wisconsin?
One of your options is to hire a part-time bookkeeper. How much could that cost you? Well, prices vary across different sources:
The U.S. Bureau of Labor Statistics reports the average hourly wage for Wisconsin bookkeepers as $20.74. According to this institution, the lowest hourly wage is $13.86, while the highest is $28.90. The figures available via the Bureau are from 2021.
Finally, according to the Wisconsin Government Department of Workforce Development, the typical bookkeeper salary in Wisconsin is $20.83 per hour.
3. What Is the Average Bookkeeper Salary in Wisconsin?
Hiring a full-time, in-house bookkeeper is the least affordable option, but nothing else may match your needs. Here's an overview of Wisconsin bookkeepers' annual salaries.
The average salary of in-house bookkeepers in Wisconsin, according to statistics from the U.S. Bureau of Labor,  is $50,720. They report the lowest salary is $30,280, and the highest is $75,900. This data is from 2021.
Also, according to the Wisconsin Government Department of Workforce Development, the typical bookkeeper salary in Wisconsin is $43,330 per year.
Since this data is subject to change, we recommend checking the sources directly for more recent information.
4. What Does a Wisconsin Bookkeeper Do?
The Wisconsin Government Department of Workforce Development lists the essential tasks expected from a Wisconsin bookkeeper:
Coding the documents properly according to company rules.

Exhibiting mathematical accuracy.

Checking figures, postings, and documents for correct entries.

Preparing bank deposits and compiling cashiers' data.

Verifying and balancing receipts.

Sending cash, checks, and other types of payments to banks.

Operating computers with bookkeeping software installed.

Using bookkeeping software to access financial information and answer general questions about finance and specific accounts.

Using basic program packages like Microsoft Office Package.

Navigating company equipment: copier, phone, fax, scanner, printer, filing storage, etc.

Performing general office duties: answering the phone, navigating routine correspondence, filing documents, etc.

Reviewing the backgrounds of filed reports while respecting confidentiality.

Recording and adjusting entries for all types of business transactions.

Computing deductions for income and social security taxes.

Working with cash, checks, and vouchers.

Knowing specific company rules and state laws.

Updating and auditing databases. 

Reconciling balance sheets, income statements, and relevant financial reports.

Reconciling discrepancies found in the records, when possible.

Analyzing expenses, payroll, etc.
5. How to Become a Bookkeeper in Wisconsin?
To become a bookkeeper in Wisconsin, you need to fulfill the minimum requirement of holding a high school diploma. If you have studied higher-level education in a related field, it will be easier to land a job, but it's unnecessary. You may also receive training in bookkeeping from your employer.
6. Do You Need to Be Certified or Licensed to Be a Wisconsin Bookkeeper?
A bookkeeping license, or the CPA license (Certified Public Accountant), is not mandatory in Wisconsin but will help you advance your career.
If you wish to become a CPA-licensed bookkeeper in Wisconsin, you'll need to:
Be at least 18 years old.

Pay an initial examination fee of $432 – $1,185 (re-examinations cost $349 – $1,102).

Obtain 120 semester hours in bookkeeping and accounting before passing the professional examination.

Obtain 150 semester hours in accounting or bookkeeping in bachelor-level courses as part of your education.

Obtain 1 year of relevant work experience.

Pass an ethics exam.

Renew your license every two years.
7. Can I Take Any Bookkeeping Classes in Wisconsin?
If you enroll at the Northeast Wisconsin Technical College, you can participate in a certificate program for small business bookkeeping. The tuition for this program is $3,575, and the cost of the books is $269. However, there is a possibility of receiving financial aid.
Another option is to take a course to become a certified bookkeeper at the University of Wisconsin – Platteville. The course is worth 140 semester hours, lasts 6 months, and costs $2,195. This course teaches you how to adjust entries, correct accounting errors, payroll, depreciation, inventory management, internal controls, and fraud prevention.
Finally, the University of Wisconsin – Milwaukee offers an online certificate program comprised of three one-month courses. The number of semester hours is 48, while the price is $495.
8. What Software Can I Use For Bookkeeping in Wisconsin?
You can use any bookkeeping software you feel comfortable with for your Wisconsin-based business. If you still haven't chosen one, here are the five most popular bookkeeping software solutions.
I. QuickBooks

Starting at $30 a month, QuickBooks is an expensive option, although they are one of the most popular bookkeeping programs. Many college courses teach it as part of their program. Professionals love it for its friendly user interface and excellent features like important reports, bills, payments, earnings and expenses, tax deductions, and many others.
II. Xero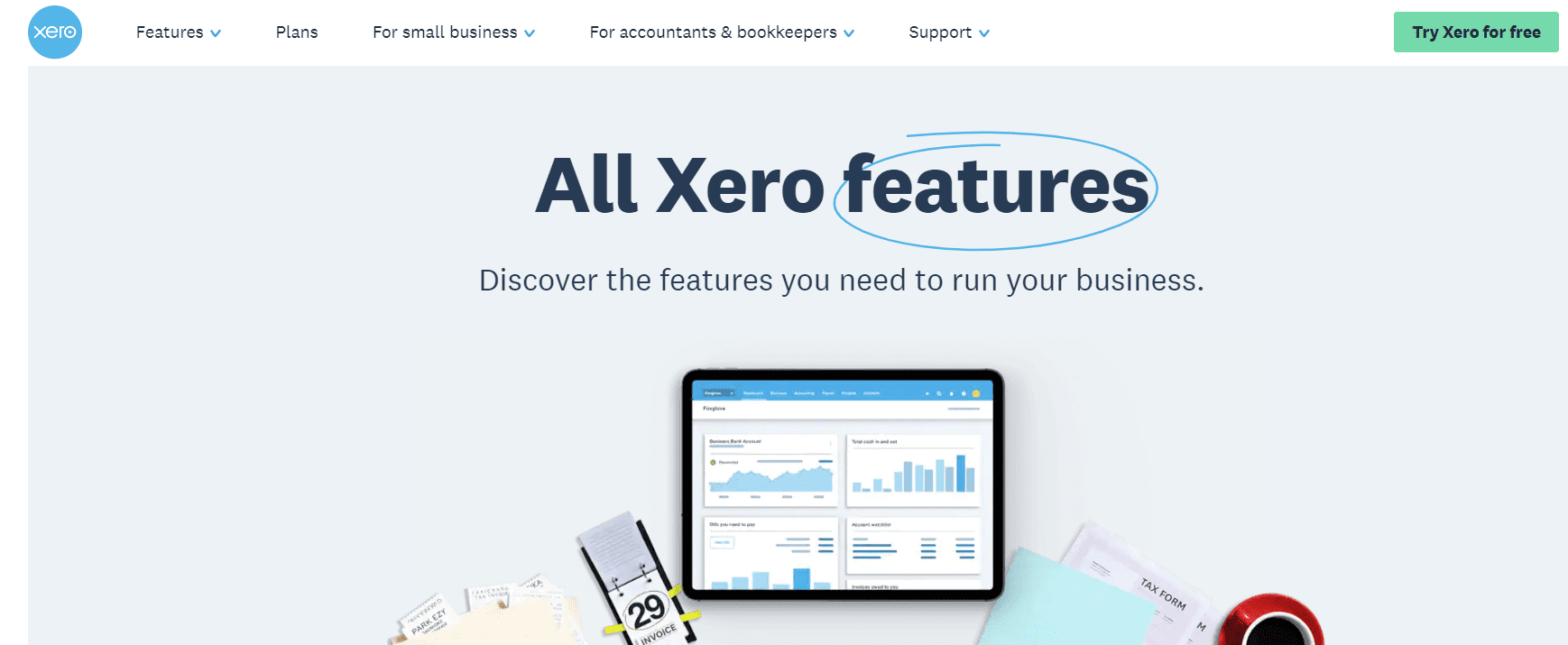 In contrast to QuickBooks, Xero is the most affordable option on this list, with the basic package starting at only $13 monthly. Some of the features Xero includes are spending management, expense claims submission and reimbursement, bank connections, accepting payments online, etc.
III. Zoho Books

Zoho Books' main advantage over other bookkeeping software is the ease of integration to many different software programs. 
If you pay the subscription for the entire year ahead, it will cost you only $15 monthly.
Some of the perks this software features are bills, projects, sales orders, expenses, estimates, inventory, banking, and invoicing.
IV. Patriot Software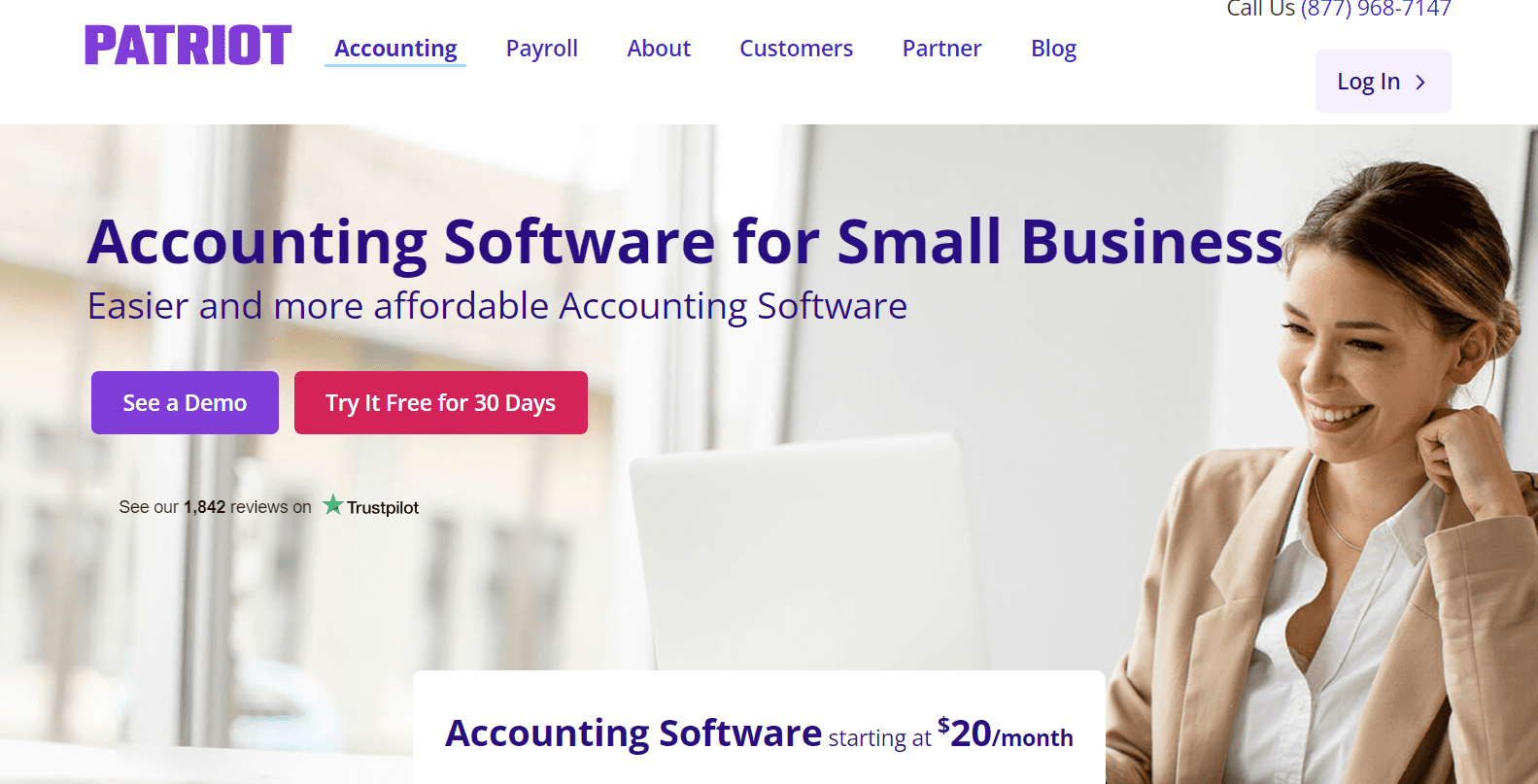 Patriot Software is an ideal bookkeeping option for small businesses. The entry-level pricing package costs only $20 monthly.
It's easy to set up, and you get unlimited invoicing and free USA-based support to an unlimited number of customers.
Some features you can expect are expense, money, and income tracking, important reports, a user-friendly mobile app, payroll integration, easy correction, and much more.
V. Fresh Books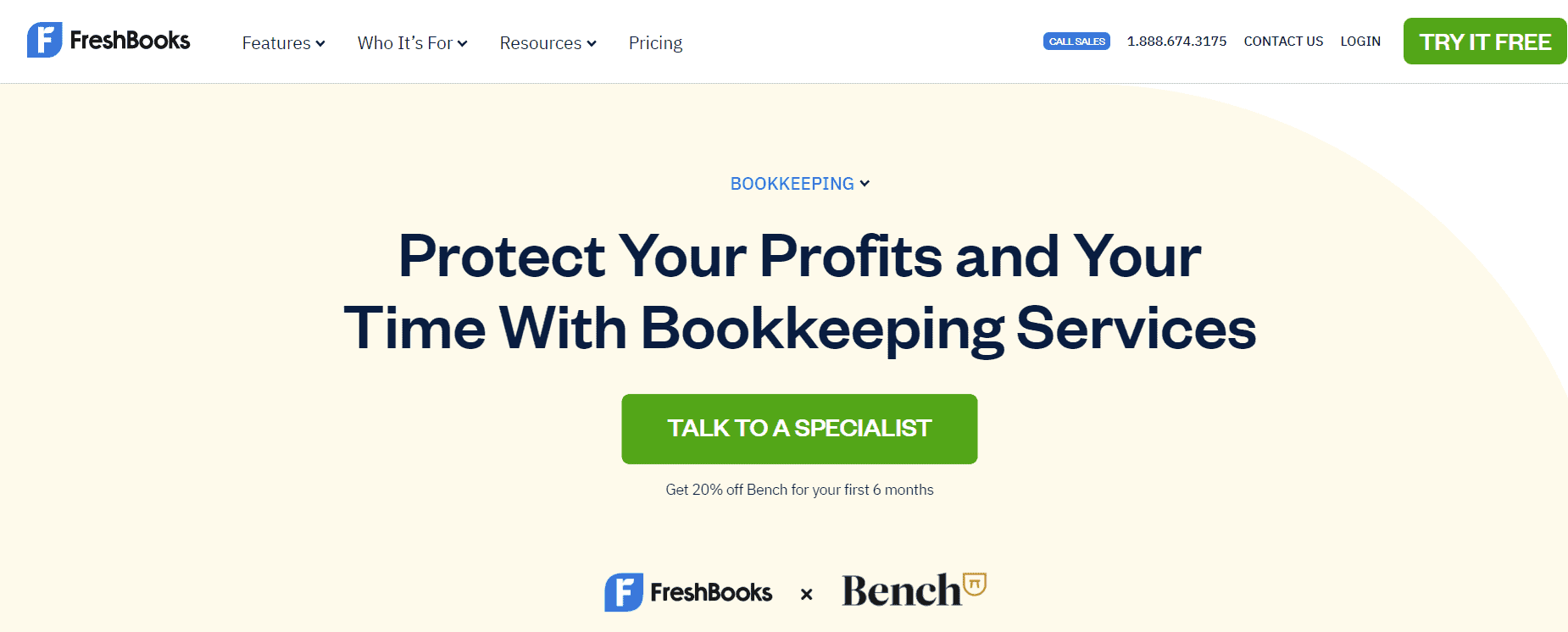 Fresh Books is one of the most popular software options for bookkeeping and accounting. Its basic plan starts at $17 per month. You can get a 20% discount as a new user, but only during the first 6 months.
This software can help you track your payments and projects and give you quick access to important reports, payroll, proposals, time and mileage tracking, and so much more.
How Many Bookkeepers Are There in Wisconsin?
According to the U.S. Bureau of Labor Statistics, there are 88,400 bookkeepers in Wisconsin. Those who are self-employed are not taken into account.
Where Can I Find The Best Wisconsin Bookkeepers?
Find the best bookkeepers in Wisconsin near you by clicking on your city from the list below: