If you're looking to grow your business, or if you're interested in obtaining a business partner with whom you can exchange ideas and share the burdens of forming a business, then you might be considering forming a partnership. And if you're not very familiar with this business structure, you'll find all the essentials in the lines below.
In this article, we'll explore the question of what is a partnership and the types of partnerships that exist. Additionally, we will go over some of the most impactful advantages and disadvantages of forming a partnership with the hopes of helping you make an informed decision regarding the future of your business. At the end of our article, you'll find a detailed FAQ section in which we answer some questions, like how to form a business partnership.
With that out of the way, let's start by defining what a partnership is.
What Is a Business Partnership?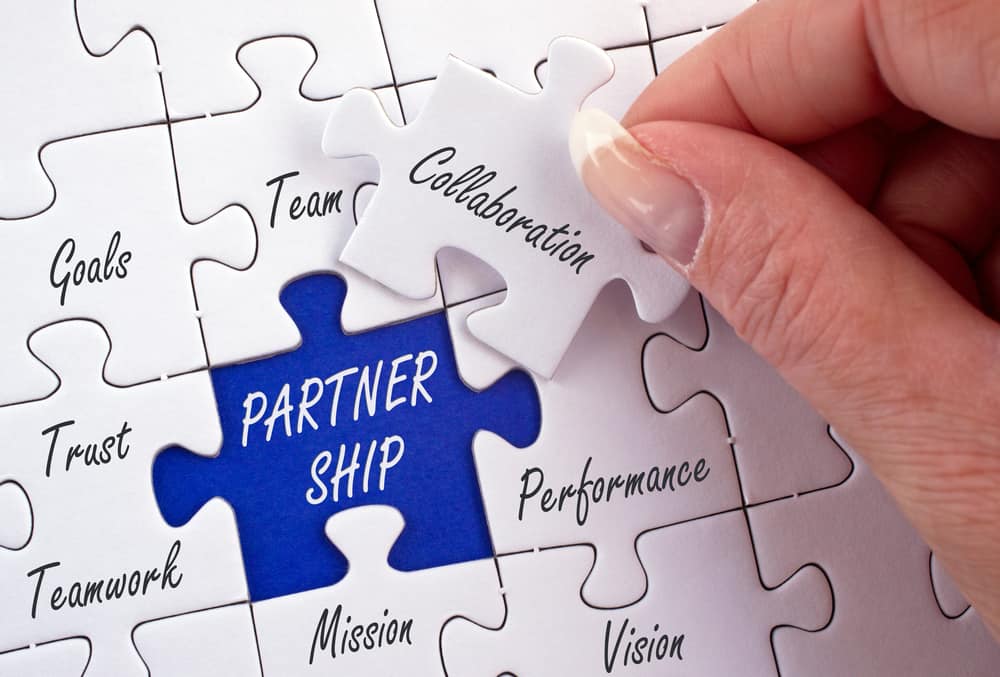 A business partnership is a type of business structure that enables you to share ownership of your business with at least one person. Essentially, it's a formal agreement between people who want to work together and share their ideas and aspirations about the business. This legal relationship allows the partners to equally benefit from all the profits from the business. Likewise, in case any losses occur, it would affect all the partners in question.
A business partnership is one of the most common business structures in the US. It allows your business to grow and benefit from an exchange of ideas. The laws and regulations regarding partnerships differ from state to state, but one thing remains – you need to register your business in all the states in which you do business.
Types of Partnerships
Before we delve into all the advantages and disadvantages of forming a partnership, let's explore the three different types of business partnerships that exist: a general partnership, a limited partnership, and a limited liability partnership.
General Partnership
A general partnership is one of the easiest and most affordable types of business partnerships you can set up. This type of partnership can be between multiple owners who share the legal liabilities of the business and who equally manage the business.
One of the reasons why this type of partnership is more affordable to form is because it doesn't require a written or oral agreement to start. As you can imagine, this can cause various complications for the partners in the future and many disagreements if the partners fail to resolve the problems.
Just like most business structures, general partnerships require the owners to pay regular taxes.
Limited Partnership
A limited partnership consists of at least two different types of owners: one who remains liable for the business and manages it, and another who doesn't actively participate in the business and remains without liability.
There are many reasons why this type of business structure would appeal to entrepreneurs. For instance, it allows investors to contribute to the business and enjoy its profits without legal liability. 
When forming a limited partnership, you'll need to register its name and write a contract. The other formal obligations depend on the state where you'll conduct your business.
Limited Liability Partnership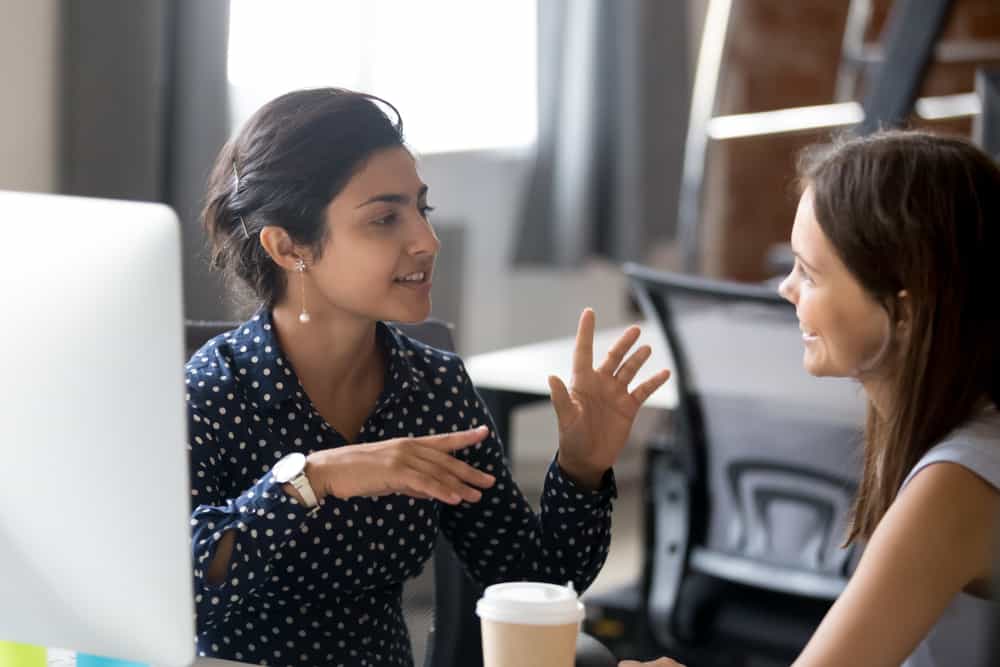 The third type of business partnership is a limited liability partnership (LLP). It allows business partners to receive limited liability and legal protection of their assets in case of debts or lawsuits. Additionally, it offers protection to the partners in case another partner fails to follow through on the agreement or behaves unprofessionally. In limited liability partnerships, all the partners equally participate in the management of the business.
There are various requirements when it comes to forming LLPs. You'd need a written contract or a partnership agreement, and you'll also need to provide regular filings and reports to the state. Additionally, you'll need to pay taxes regularly.
What is the Difference Between an LLC and an LLP?
Advantages of a Partnership
If you're looking to form a partnership with someone, it's important to take into consideration all the possible benefits and drawbacks of this arrangement.
Help With Business Tasks
When you form a business partnership with someone, it automatically means that you'll have someone who can help you solve problems and whom you can share your tasks with. There are certain limitations depending on the type of partnership you'll form, but generally speaking, it's very helpful and reassuring to know that you always have someone to rely on and share the burdens that come with forming a business with. Typically, the amount of work that's divided between the partners is stated in the initial agreement. You'll know what your responsibilities are and you'll know the extent to which your partner will help you with them from the get-go.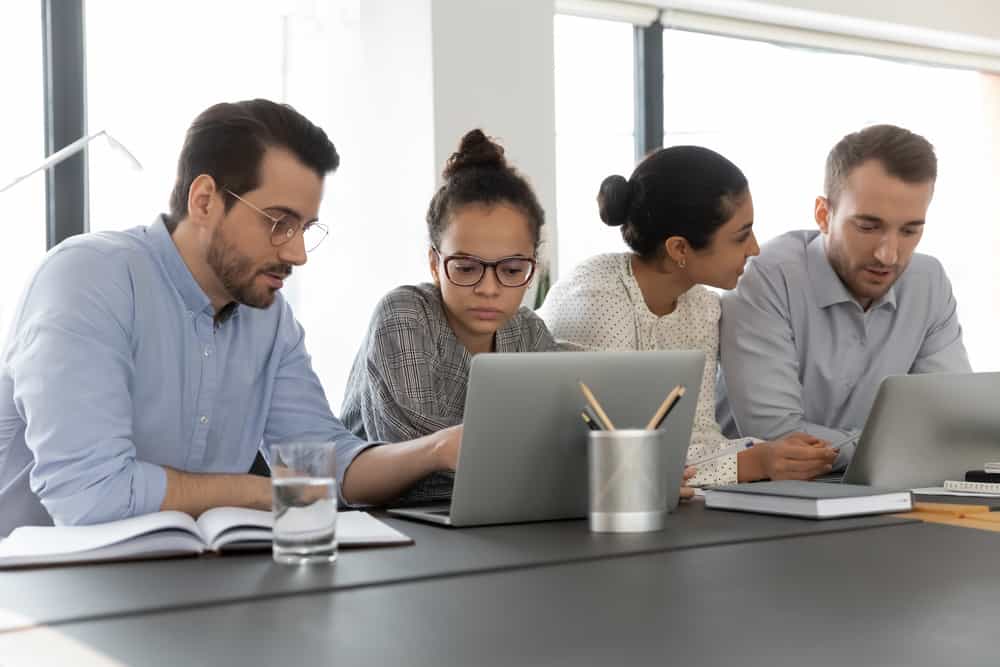 If you share the workload with another person, you'll have more time to dedicate to other aspects of your career or your professional life. Not to mention, it would decrease work-related stress and help you find a balance that's healthy for you. Ultimately, apart from benefiting on a personal level, sharing your workload with your partner will make your business much more efficient.
More Cost-Effective
Starting a business from scratch can be very expensive. Some of the expenses you might face include paying for office space, equipment, hiring employees, and legal fees. Having someone with whom you can share your business' financial costs can be a massive help if you're just starting out. Business partnerships are a great option if you are ambitious about your business but you don't have the finances at the beginning, or if you don't want to take out a loan (or if you don't qualify for one).
Fewer Legal Obligations
Forming corporations or LLCs requires a lot of formal and legal obligations. It's a significantly harder process than forming a business partnership, which is why so many entrepreneurs opt for the latter.
Other business structures might require additional tax fees, annual reports, and meetings, but the legal requirements for forming and maintaining a partnership are significantly lower. Additionally, you won't be required to maintain as many records, and the forms and reports required by your state are minimal.
Less Paperwork
Similarly to our last point, forming and maintaining a business partnership requires significantly less paperwork than other types of business entities. In addition, the paperwork you have to follow through with can be easily divided between you and your partners, so, in the end, you'll be left with a lot less paperwork than if you opted for a sole proprietorship or a more complex business structure. This gives you more time to spend on your business.
If you want to avoid paperwork even further, you can always opt for forming a general partnership that doesn't even require you to have a legal agreement.
Combines Your Skills and Knowledge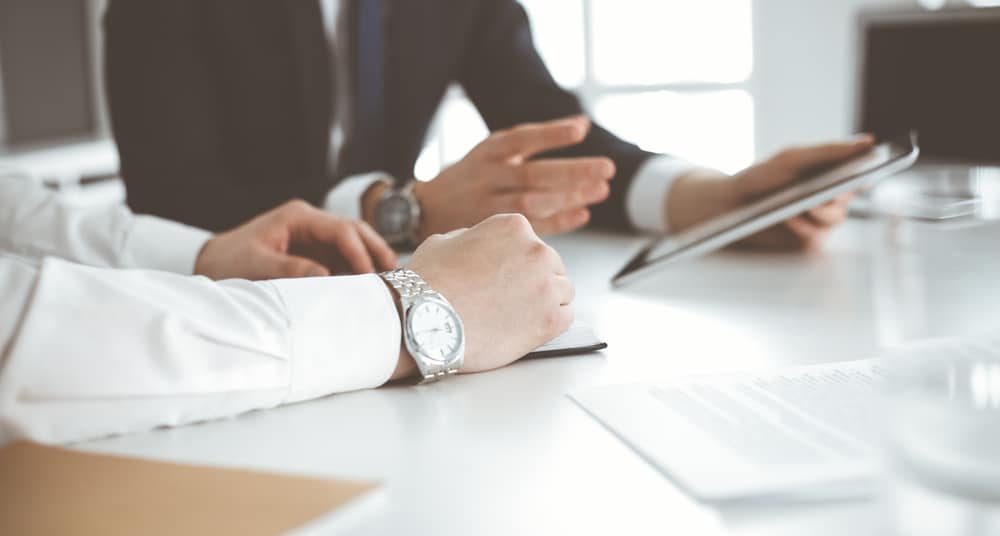 In a business partnership, each partner brings their unique skills and knowledge to the table. This amalgamation allows you to benefit from each other's experience and optimize your business. If there are any gaps in your knowledge, and vice versa, your partner could fill them in, causing less business-related problems in the long run. This advantage can be extremely useful if you're new to the process of starting a business and you need someone with more experience who could guide you on the right path.
Taking into account the specific skills and knowledge of each partner can also help you manage your responsibilities better. For instance, if your partner has extensive marketing knowledge, they can manage that aspect of your business while you focus on something else.
Gives You a Better Work-Life Balance
Since you'll be sharing the workload of your business with one or more partners, it will give you more time to spend with your family or focus on your personal goals. In case you need to take time off, you will know that you can trust the others to manage the business and complete any tasks required while you're away. This allows you to enjoy your time away from the business and decreases your stress levels, which is necessary for a healthy work-life balance.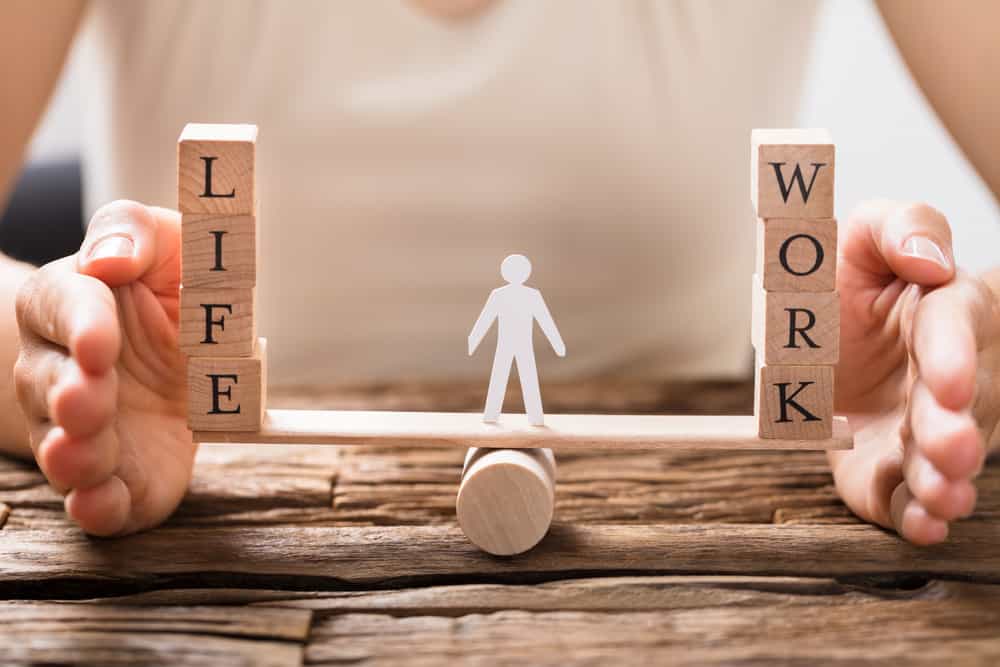 More Business Opportunities
Having partners means having access to a bigger net of potential collaborators and clients. If you want to expand your business, find new investors, or collaborate with fellow entrepreneurs, your partners could easily be the ones who introduce you to the person you're looking for. This leads to more business opportunities in the long run and allows you to grow your business.
Support in Dark Times
Every business goes through dark times, whether it's for financial setbacks, failed opportunities, or a lack of growth. Having someone who could offer support and help you get over these periods is a massive help. Apart from offering emotional support, their knowledge and experience could help solve any potential problems and lessen the burdens that might affect the business during hard times.
No Double Taxation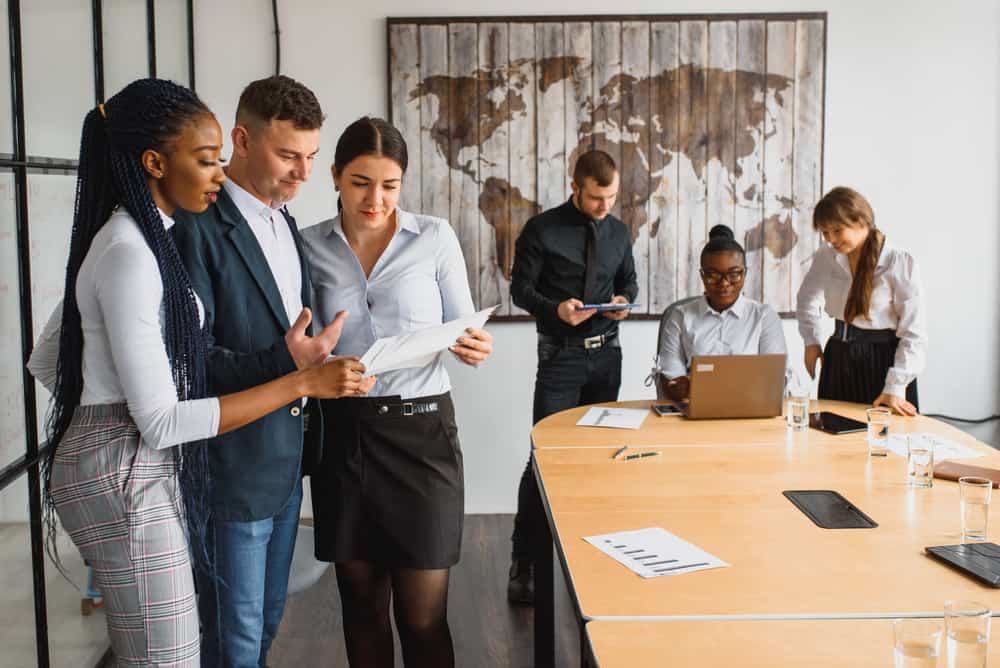 Another benefit you could enjoy by forming a professional partnership is lack of double taxation. This means that any income you make will be taxed on your individual tax form as opposed to having to pay taxes for the net income of the business.
More Capital
Having partners means you'll have access to more capital. Not only can they invest in your business with cash, but they can also bring in assets like equipment that you might need for your business. More capital means you can be more ambitious with the goals of your business and pursue opportunities that can be quite costly but productive in the long run.
Disadvantages of Forming a Partnership
Just like any other business structure, there are various disadvantages you need to be aware of if you're looking to form a partnership. Here are the disadvantages you need to consider before making a decision.
You Won't Be Allowed to Make Decisions on Your Own
Unlike in other structures like sole proprietorships, any business-related decision you have to make has to get approved by your fellow partners. Since you're sharing ownership with your partners, they have an equal say regarding the prospects and the future of your business. While this can be helpful for those who don't have much experience or don't like making decisions on their own, many see it as a disadvantage.
Shared Profits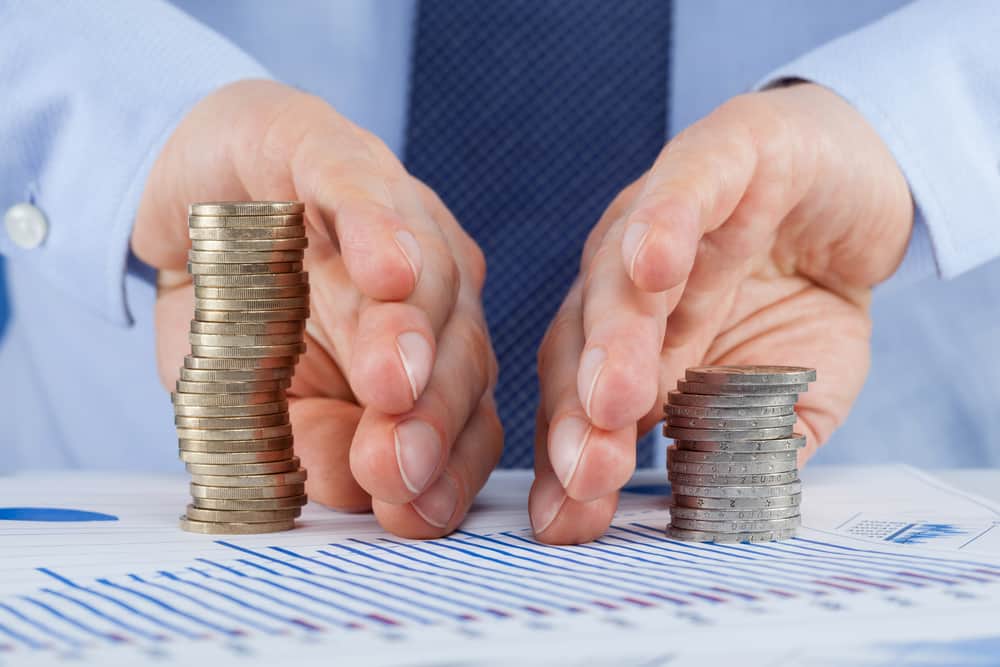 As we discussed earlier, one of the advantages of forming a partnership is that you'll get to share the financial burdens with your partners. The flip side of that is that you'll also have to share any of the profits you make. If your business isn't prospering, the profits you make can be smaller than you initially imagined.
Needless to say, if your business is more profitable and successful than it would've been if you formed a sole proprietorship, then splitting the profits might not be a problem for you.
Disagreements and Disputes
Disagreements are unavoidable when two or more people collaborate on a business for an extended period of time. It's completely normal to disagree with your partners on something, as long as all parties remain diplomatic. While disagreements don't usually have a catastrophic outcome, they can be quite time-consuming and emotionally draining, so make sure you factor this in when making a decision.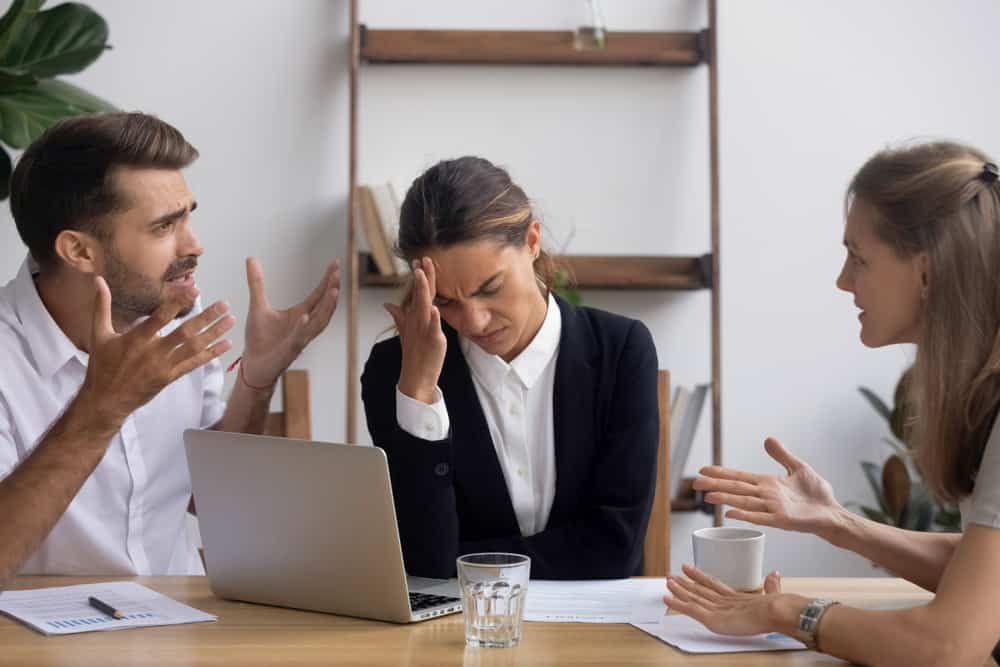 Difficulty to Sell
Another thing you should keep in mind is that in case your disagreements reach a point where you want to stop collaborating with your partners, dissolving and selling the business won't be a walk in the park. You can't sell your business without the consent of all the other partners. Selling the business comes with many difficulties, and if the ownership transfer isn't specified in your initial contract, conflicts might ensure. Even more conflicts might arise if one or more of your partners disagrees with the decision that selling the business is the best course of action.
Liabilities
Not all types of partnerships offer limited liability for the owners. One of the biggest disadvantages of forming a partnership is that your personal assets will be up for grabs in case the business is in debt or has suffered a lawsuit. Since the stakes are high, you'll have to put a lot of trust in your partners. If that puts you off, consider forming a sole proprietorship instead.
Instability
Lots of situations might arise that put you and your business at risk of instability, such as sudden death or illness.
FAQs
How to Form a Business Partnership?
There are several steps you need to take to form a business partnership. 
To start off, you'll need to select the type of partnership you'll want to form. Next, you have to name your business and register it with your state. You'll also need to obtain a business identification number. After that, depending on the type of partnership you choose, you may have to create a written partnership agreement where you include all the individual responsibilities and tasks, the ownership of the business, and a potential exit strategy. Depending on your business, you also might have to obtain some legal licenses and follow through with your state's regulations.
Do I Need to Make a Partnership Agreement?
Whether you need a formal partnership agreement depends on the type of partnership you're forming. A general business partnership doesn't require a formal written/oral agreement.
Is It Easy to Form a Partnership?
Forming a partnership is relatively easy compared to other business entities, like forming a corporation or an LLC, but it includes more steps than if you were to form a sole proprietorship.
Final Thoughts
We hope you found our article useful and that by now you have a clear idea as to whether you want to form a partnership or not.
Before venturing to form a partnership, you need to decide on the type of partnership you'll want to form: a general partnership, a limited partnership, or a limited liability partnership. Moreover, it's recommended that you consider the advantages and disadvantages that come with forming a partnership. Some of the advantages you can enjoy include sharing the workload with someone else, getting more business opportunities, having a better work-life balance, and exchanging knowledge, skills, and ideas with your partners. On the other hand, it also comes with a set of disadvantages you need to be wary of, like sharing profits and having potential disagreements.