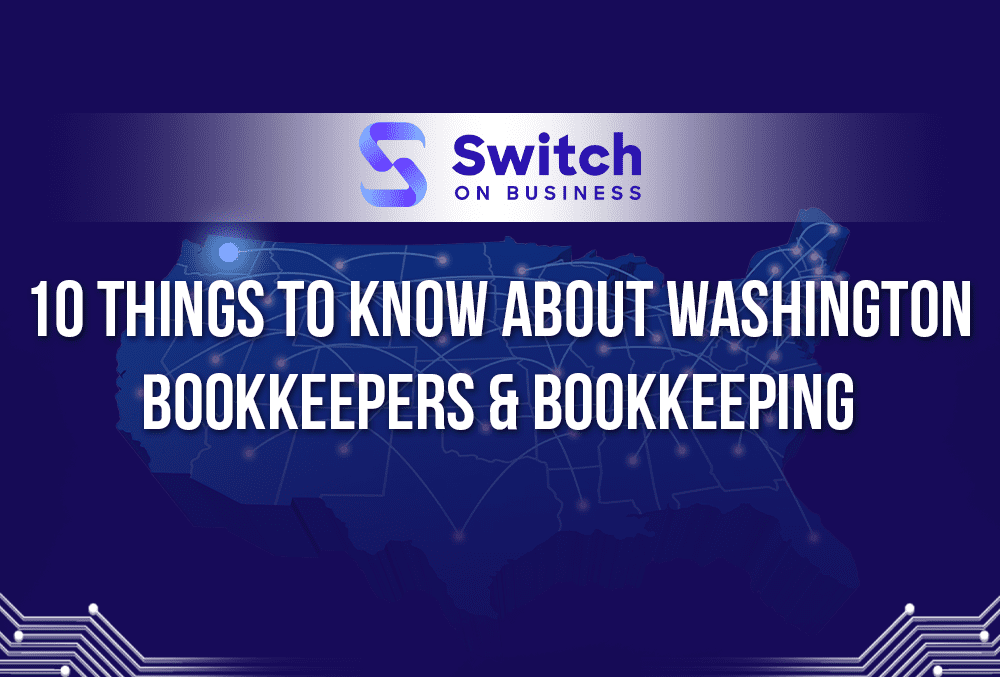 If you're on the lookout for a Washington-based bookkeeper, new bookkeeping services, or simply trying to keep up with the latest Washington bookkeeping information, the following 10 things to know about Washington bookkeepers and bookkeeping will provide the necessary insights. 
1. How Much Do Washington Bookkeepers Cost?
The costs related to hiring a Washington bookkeeper vary greatly, and mainly depend on the following:
The type of service you're after.

The support you expect (for example, daily, weekly, monthly, or sporadically).

The bookkeeper's work experience and years spent in the industry.

The type of bookkeeper you opt for – a freelancer (an independent contractor) or an in-house bookkeeper. 
If you want a freelancer, rates on Upwork for Washington bookkeepers are between $25 and $125 per hour. On the other hand, hiring an in-house bookkeeper is an expensive option (we provide exact salaries in the following section). 
In general, depending on the business you're running, paying for outsourced bookkeeping services can cost you $300-$5000 per month. 
That said, many decide to modernize their bookkeeping approach and opt for software bookkeeping tools. Using such tools may be absolutely free (with options such as Zoho Books' free plan, for instance) for small-sized businesses. However, running larger businesses means paying as little as $10 per month or even $200 (or more), depending on how advanced the plan you pick is. 
Certain companies with specific requirements ask for customized plans too. 
2. What Are Typical Bookkeeper Hourly Rates in Washington?
Here's what typical hourly rates look like for Washington bookkeepers:
Based on data provided on the USA Bureau of Labor Statistics website, the hourly rate for Washington bookkeepers is $24.74. This doesn't include insurance, taxes, or any expenses. 
3. What Is The Average Bookkeeper Salary in Washington?
Full-time Washington bookkeepers earn the following rates: 
Finally, according to the US Bureau of Labor, Washington bookkeepers have a salary of $48,310 per year (without taxes or other benefits).
4. What Does a Washington Bookkeeper Do?
Bookkeepers, along with auditing and accounting clerks, have the following responsibilities: 
Using bookkeeping software tools

Putting financial transactions in the correct software

Receiving and recording checks, cash, vouchers, and others

Crafting reports (such as income statements or balance sheets)

Searching for (in)accuracy in postings, figures, and reports

Reporting issues they find in any records
In essence, they work with expenditures, receipts, accounts payable and accounts receivable,  as well as profits and losses. 
Bookkeepers are also asked to produce financial statements and reports for their managers/supervisors. They also get bank deposits ready, manage payroll, handle invoices, and oversee any overdue accounts. 
5. How To Become A Bookkeeper in Washington?
To become a bookkeeper in Washington, you need to have:
At least a high school diploma or equivalent (some even hold a BA degree in business or a related field); 

Knowledge of financial statements and accounting principles; 

Strong organizational skills;

The ability to prioritize and meet deadlines; 

Proficiency in computer skills (especially tools such as Microsoft Excel, but also Word, and Outlook); 

The capacity to work independently, but also within a team;

Strong work ethics. 
In essence, to become a great Washington bookkeeper, you need to have some relevant education, the will to continue learning, work experience, and skills you'll keep on improving. 
6. Do You Need To Be Certified or Licensed To Be A Washington Bookkeeper?
While you don't need to be certified or licensed to be a Washington bookkeeper, many opt to do so at some point because of the benefits that come with it: 
Being regarded as a more valuable worker;

Enjoying national credibility (especially by opting for some of the national US certifications);  

Better work security regardless of whether one's working an entry-level job or a more advanced bookkeeper position;  

Better salary outlook; 

The chance to join a respectable community and network with other peers.
The best way to receive such certifications is by picking one of the following: 
And various College-level and university programs
7. Can I Take Any Bookkeeping Classes in Washington?
Yes, there are some bookkeeping classes one can take in Washington, such as the following: 
Bookkeeping Systems Certificate

at the Tacoma Community College – people may join as a stand-alone course or apply directly to the Accounting Associate of Applied Science Degree 

Accounting and Bookkeeping Courses

at the Everett Community College – this curriculum covers the following courses: 

Small Business Accounting

Business Taxation

Principles of Accounting I

Principles of Accounting II

Principles of Accounting III

Payroll Accounting

Computer Accounting (QuickBooks)

Capstone Financial Accounting
8. What Software Can I Use For Bookkeeping in Washington?
Here are the most popular bookkeeping software tools you can use in Washington: 
I. QuickBooks

QuickBooks is hands-down one of the most widely used bookkeeping software tools out there at the moment. 
It provides users with the following features: estimates, reports sharing, sorting out receipts, tax deduction, importing transactions, auto-tracking expenses, and more. 
QuickBooks has four versatile pricing options which just proves that businesses of all sizes can benefit from using it:
Simple Start

: $30 per month

Essentials

: $55 per month

Plus

: $85 per month

Advanced:

$200 per month
II. Xero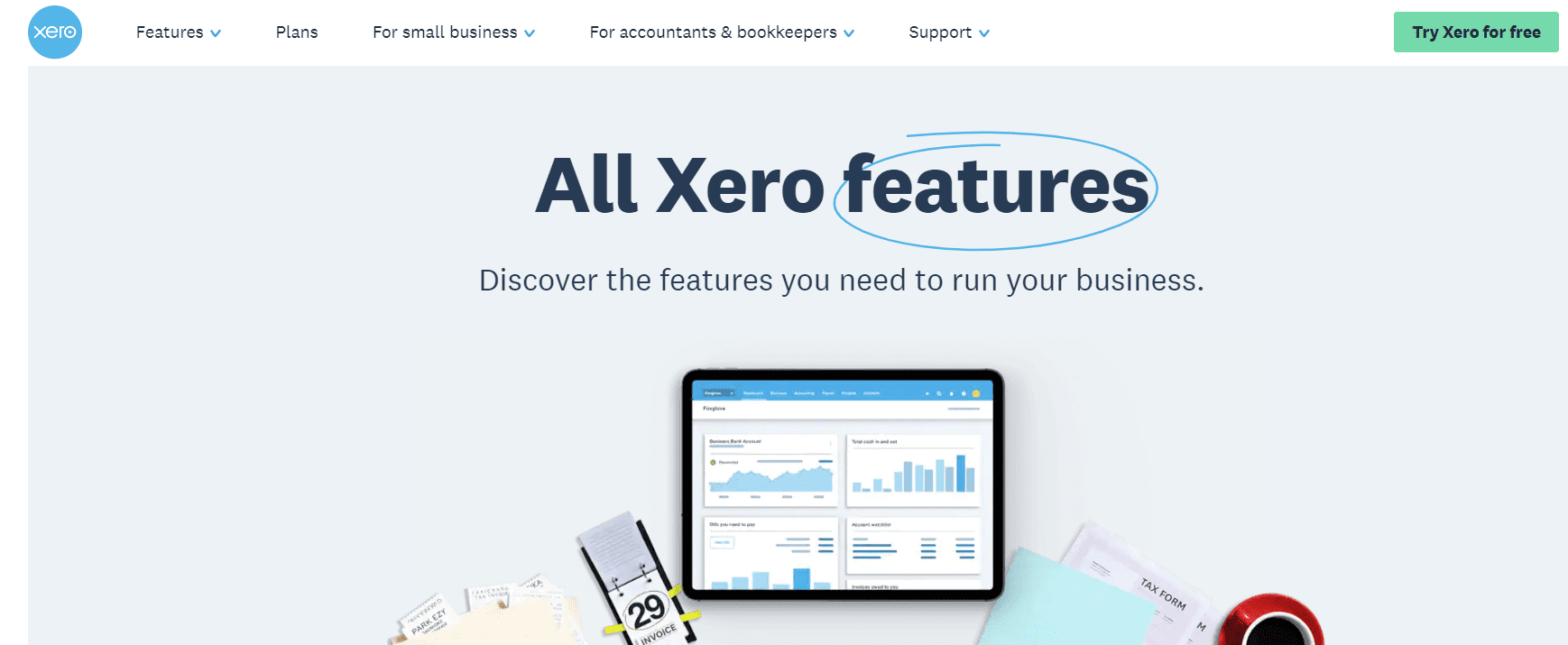 With more than 3.5 million subscribers and a 30-day free trial, trying out Xero is a no-brainer. 
Here's what you get: 
Sending invoices

Accepting payments

Paying bills

Insights into all projects

Calculating taxes

Keeping an eye on your cash flow at all times

Leaving comments and discuss things further (all available in real-time) 
Here are Xero's three pricing options:
Starter

: $25 per month

Standard

: $40 per month

Premium

: $54 per month
III. FreshBooks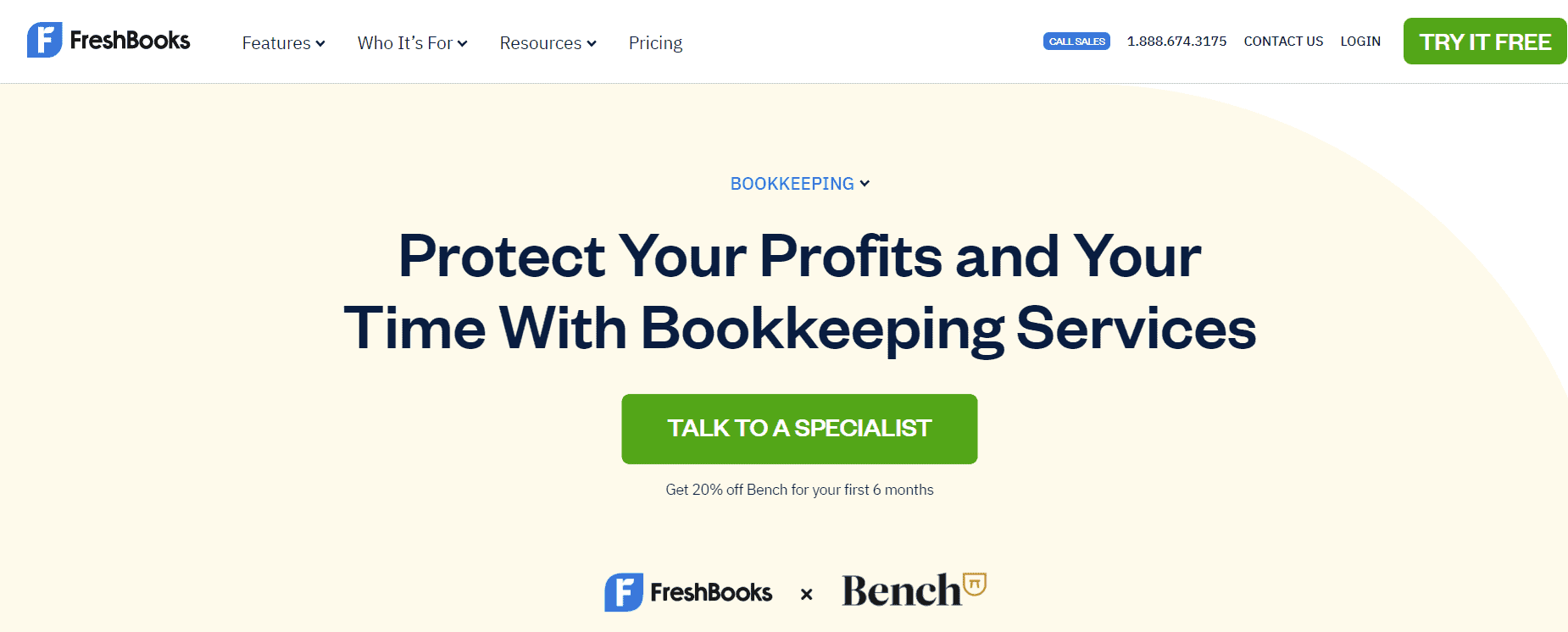 FreshBooks is yet another bookkeeping software tool worth checking out.
If you decide to go with it, expect features such as: 
Access to an AppStore

Time tracking

Invoicing & Payroll

A mobile accounting app

Mileage tracking

Estimates

Top-notch accounting and bookkeeping services
FreshBooks offers the following pricing options:
Lite

: $15 per month

Plus

: $30 per month

Premium

: $55 per month

Select:

Custom
You can always try it out for free first!
IV. Patriot Software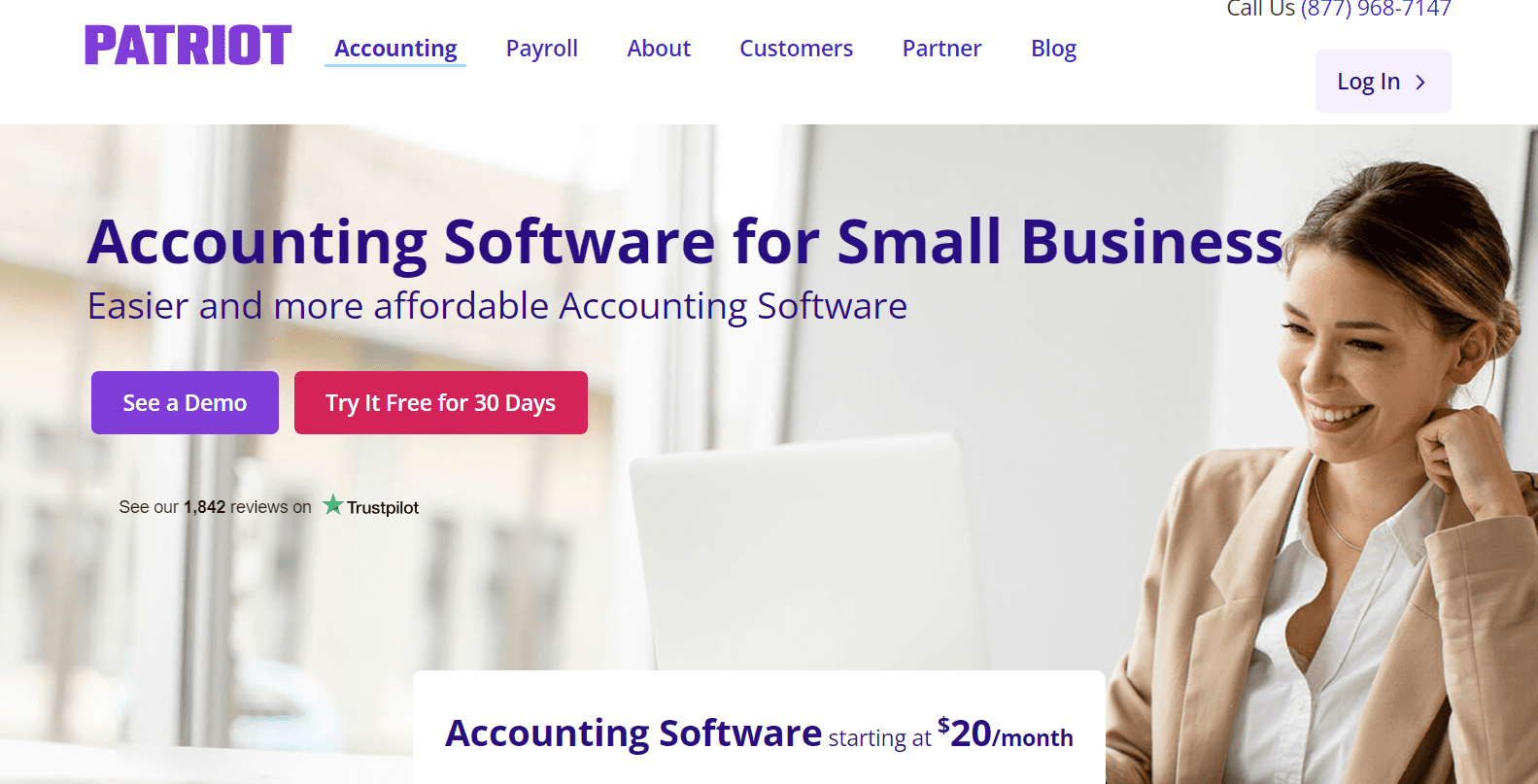 Patriot Software provides more or less the same services and features we discussed with the previous tools, however, they're organized and presented in a slightly different manner. 
For instance, the tool has separate Accounting Software, which enables tracking money, accepting payments, receiving reports, bank transactions, and paying bills. 
Moreover, there's Payroll Software responsible for tax calculations and deposits, and it also provides a customizable payroll setup. 
Its optional add-ons include Time and Attendance Software (tracks employee time) and HR Software (keeps employee data in check). 
With Patriot Software, you only get to choose between two plans: 
Accounting Basic

: $20 per month

Accounting Premium

: $30 per month
V. Zoho Books

From invoicing, generating bills, reporting, and estimates, to handling bank transactions, using a mobile app, and monitoring projects, Zoho Books has a little bit of everything. 
Its users also rave about the tool's great third-party integrations with apps including PayPal, Stripe, WordPay, Razorpay, Square, Paytm Payment Gateway, Uber for Business, G Suite, Braintree, One Drive, DropBox, and so on. 
Finally, here are Zoho Books' pricing plans:
Standard

: $10 per month

Professional

: $20 per month

Premium

: $30 per month

Elite

: $100 per month

Ultimate

: $200 per month
There's a 14-day free trial as well, but more importantly, there's a Free plan that's, you guessed it, completely free. That said, it's only for companies with <$50K per year. 
9. How Many Bookkeepers Are There in Washington?
Based on the latest data provided on the US Bureau of Labor Statistics website, there are 33,110 bookkeepers in Washington (these estimates don't take self-employed workers into account). 
10. Where Can I Find The Best Washington Bookkeepers?
You can find the best bookkeepers in Washington near you by clicking on your city from the list below: