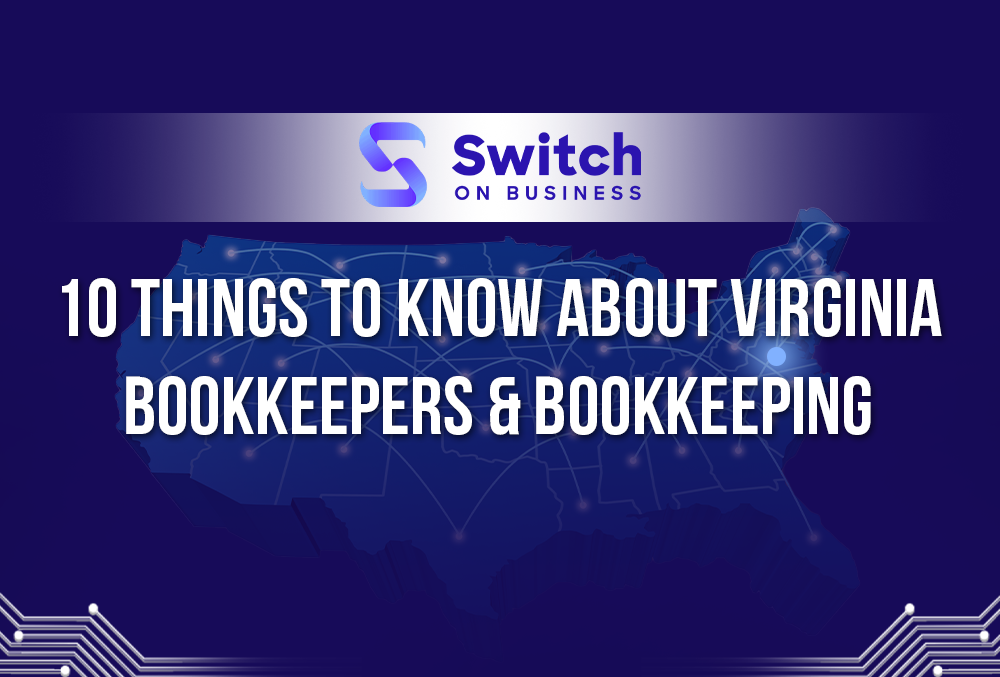 Whether looking for a bookkeeper in Virginia or wanting to become one, you're at the right place. We'll share valuable information for Virginia residents needing a bookkeeper and those seeking a bookkeeping career. Discover the top ten things to know about Virginia bookkeepers and bookkeeping.
1. How Much Do Virginia Bookkeepers Cost?
As in many other states, the prices in Virginia depend on your needs and preferences. Several options exist, so let's explain each.
You can purchase bookkeeping software if you're looking for a way to stay on a budget. On the other hand, if you're looking for efficiency and a long-term commitment, hiring an in-house bookkeeper makes more sense. Although, the price would be much higher.
Bookkeeping software prices are usually up to $250 or $300 monthly for the most comprehensive and advanced packages.
If you don't want to spend time dealing with books, you must consider paying a dedicated bookkeeper. One option is to hire a third-party service, which may cost you up to $3000 monthly, depending on your needs.
Another option is to hire a freelance bookkeeper. Virginia bookkeepers charge between $20 and $125 per hour on Upwork.
Finally, the priciest option is to hire an in-house bookkeeper. In the upcoming paragraphs, we will discuss this in more detail.
2. What Are Typical Bookkeeper Hourly Rates in Virginia?
If you're looking to hire a part-time bookkeeper in Virginia, here's an overview of their hourly rates on the following websites.
All the salaries listed here are base salaries, which don't include taxes, social security, or health insurance.
In 2021, the United States Bureau of Labor Statistics estimated the average hourly wage of Virginia bookkeepers at $21,62, with $14,02 as the lowest hourly rate and $29,61 as the highest.
3. What Is the Average Bookkeeper Salary in Virginia?
In some cases, the scope of bookkeeping work requires hiring a full-time in-house bookkeeper. If this is the case with your business, here is an overview of Virginia bookkeepers' yearly salaries on different websites.
Once again, these numbers represent base salaries, meaning taxes, social security, and health insurance are omitted.
According to reports from 2021 by the U.S. Bureau of Labor Statistics, the average annual wage of an in-house bookkeeper in Virginia is $44,970. The lowest salary is $29,160, and the highest is $61,590.
4. What Does a Virginia Bookkeeper Do?
The U.S. Bureau of Labour Statistics listed the following skills and abilities as part of Virginia bookkeepers' responsibilities:
Use a computer powered by bookkeeping software to record, store, operate, and analyze data. 

Be familiar with the language of finance. 

Check and interpret documents and figures.

Enter and label data accurately.

Use ledgers, journals, and computer programs to store financial records.

Work with large spreadsheets and databases.

Work with cash, checks, and vouchers.

Be familiar with federal and state laws.

Create different kinds of reports – examples: financial, statistical, auditing, and accounting.

Detect discrepancies in record funds and reconcile them if possible.

Perform general office duties such as written communication, answering the phone, sending fax, using the copier and printer, etc.
5. How to Become a Bookkeeper in Virginia?
There are several ways through which you can become a bookkeeper in Virginia. First, you should have a high school or a higher degree in a related field. You can also receive training by working, e.g., through an internship or dedicated training hours at the company where you work.
6. Do You Need to Be Certified or Licensed to Be a Virginia Bookkeeper?
In the U.S., seven states require a special license for bookkeeping, but luckily, Virginia is missing from that list.
Although you are not required to obtain a state-wide business license, you still can. The certificate can open many doors for you and keeps you connected to the bookkeepers' community.
To obtain the certification, you need to:
Pay a $75 fee.

Obtain 120 hours from a college or university focusing on accounting or equivalent.

Pass the CPA exam with 75 points in each section.

One year of working experience amounting to 2,080 hours.

Ethical exam.

Bi-annual license renewal, which costs around $60.
7. Can I Take Any Bookkeeping Classes in Virginia?
Yes, you can. For $2,195, you can take a bookkeeping course at Central Virginia Community College. The topics covered are: adjusting entries, correction of accounting errors, payroll, depreciation, inventory, internal controls, and fraud prevention, followed by an examination.
Another program is available at Northern Virginia Community College, focusing more on business, accounting, economy, and digital literacy.
Patrick and Henry community college also offer different programs in different types of accounting that you may find interesting.
8. What Software Can I Use For Bookkeeping in Virginia?
If you want to purchase bookkeeping software, there is plenty of fish in the sea! While these technologies will reduce your costs for bookkeeping, they also require a time investment. Plus, they all come with a bit of a learning curve. So think twice about whether you are ready to commit to it.
Here's an overview of some of the most popular bookkeeping software.
I. Xero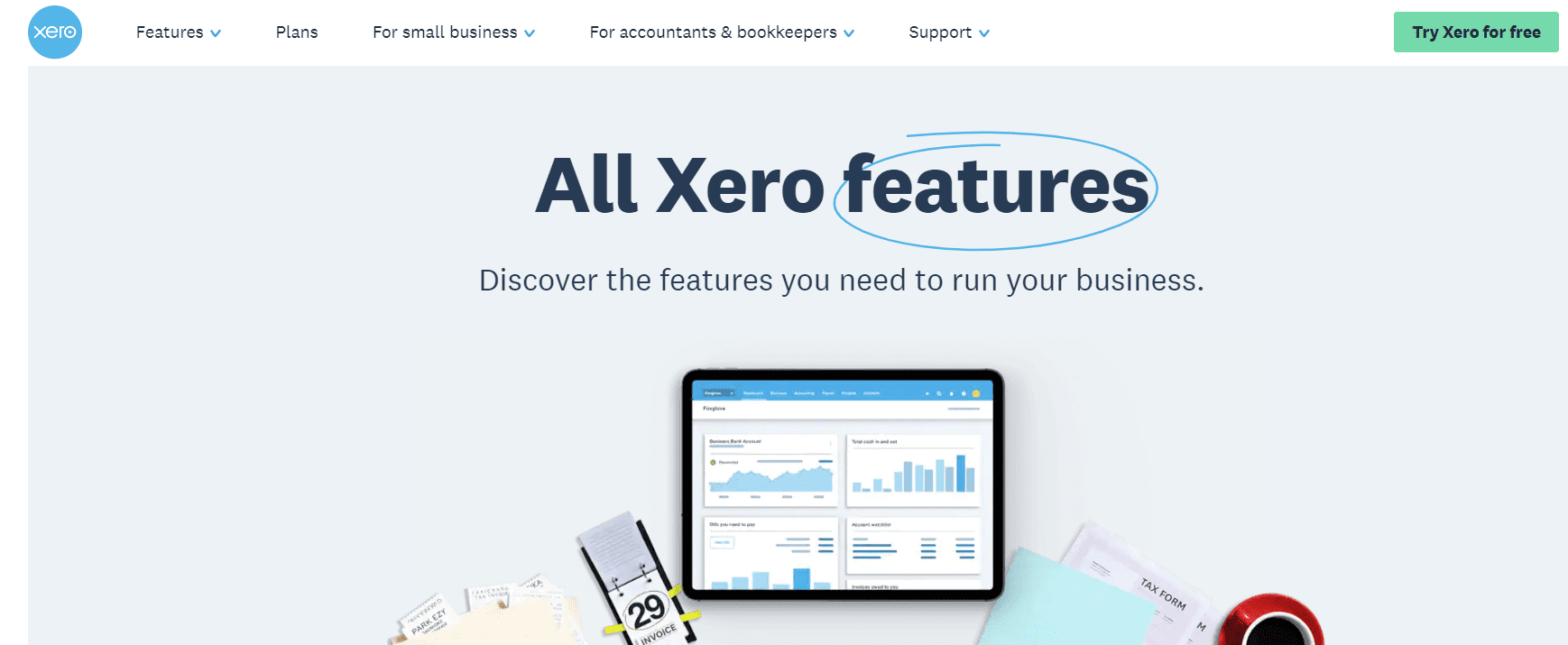 Xero is the most affordable option out there. Regularly, it costs only $13 a month for the basic plan, but sometimes, they offer significant discounts where you can get up to a 3-month long 75% discount on all plans (as is the case at the time of writing this article).
The basic plan is suitable for self-employed individuals who want to do their own taxes, while the Growing and Established plans are a better fit for growing and established businesses.
With Xero, a low price doesn't mean low performance. On the contrary, Xero has valuable features such as tracking and timely bill paying, expense claims, tracking projects, bank connections and reconciliations, reporting, inventory, etc.
II. QuickBooks

QuickBooks is one of the most popular bookkeeping software. Their most basic plan is designed for sole traders and self-employed service providers, costing $30 per month. But you can get a 50% discount for the first three months as a new user for all plans.
QuickBooks comes with many great features, like running reports, maximizing tax deductions, e-commerce management, bill management, and invoicing customers.
III. Patriot Software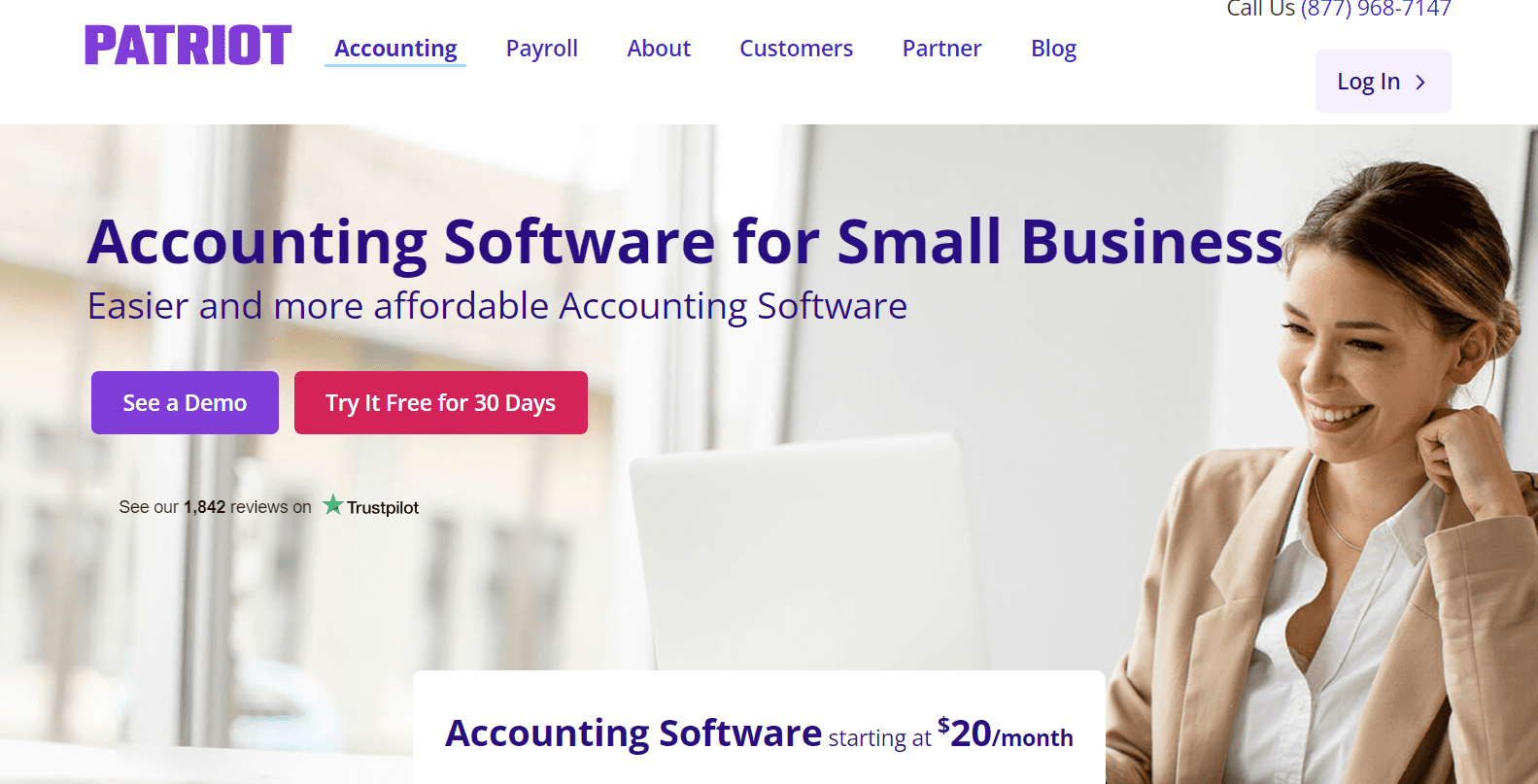 Patriot Software offers two types of plans: basic and premium. The basic plan costs $20 monthly, while the premium costs $30.
The basic bundle includes free expert support, a mobile app, unlimited payments to vendors, 1099 and 1096 reports creating, printing, and optional e-filing, payroll integration, recording of payments, data import, and so much more.
This software's main advantage is that it can cater to businesses of different sizes.
IV. Zoho Books

Zoho Books is another quite affordable option. If you're a business with less than $50,000 in annual revenue, you can use this software for free! Otherwise, it costs $15 monthly or more, depending on your needs.
Zoho Books comprises many features at every pricing tier. You can integrate it with payment gateways, schedule reports, customize invoices, manage clients, track expenses and mileage, and more.
V. Fresh Books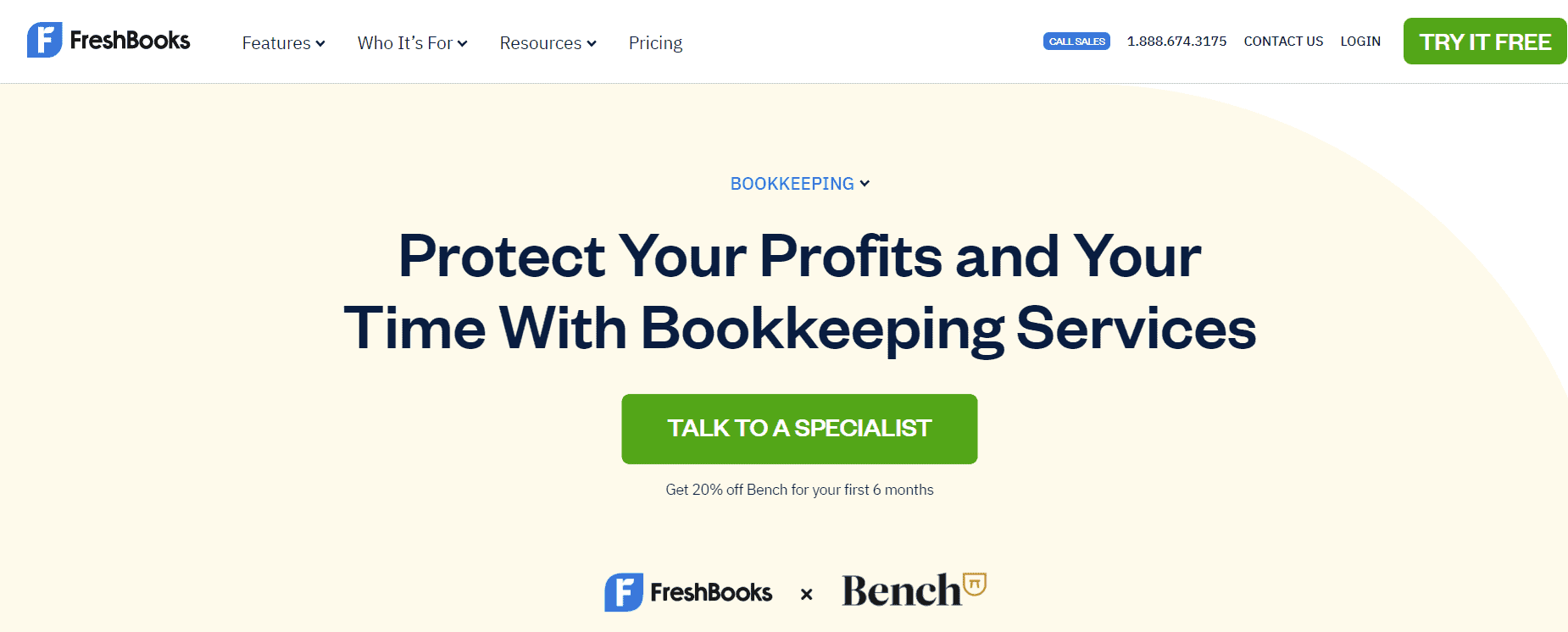 Fresh Books is another competitor in the bookkeeping software market. You can choose between four packages, the cheapest costing $17 per month. For all packages, there is a possibility of receiving a discount of up to 90% during the first three months.
Some of the features you used in the lite package are unlimited expense tracking, receiving card payments and bank transfers, tracking sales and seeing reports, and many more.
9. How Many Bookkeepers Are There in Virginia?
According to the U.S. Bureau of Labor Statistics, there are 38,220 bookkeepers in Virginia. Those who are self-employed are not taken into account.
10. Where Can I Find The Best Virginia Bookkeepers?
Find the best bookkeepers in Virginia near you by clicking on your city from the list below: