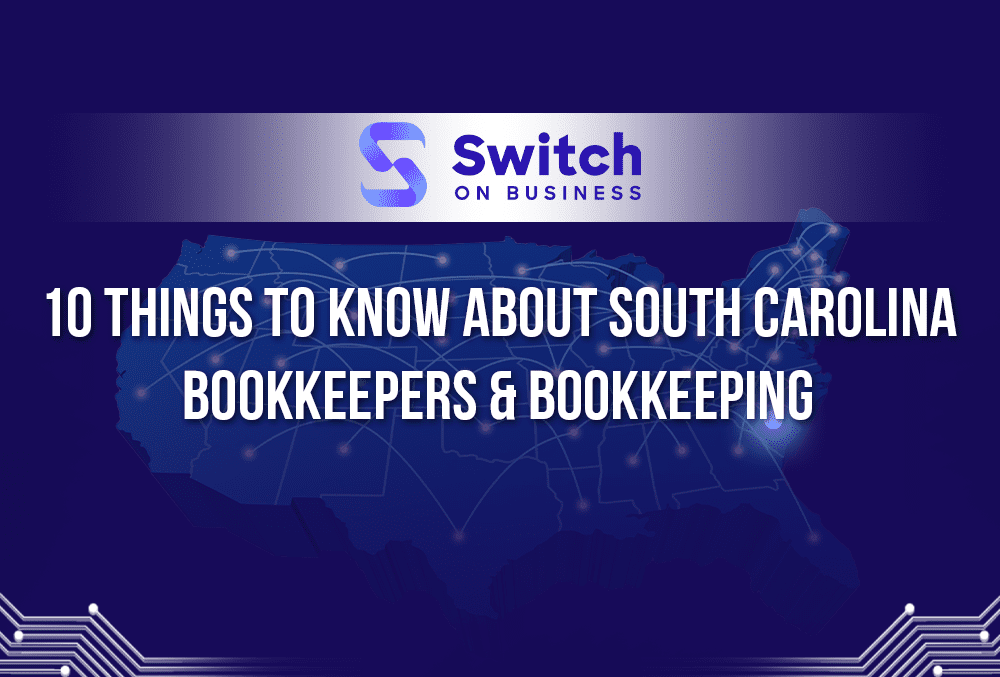 If you're looking for a bookkeeper in South Carolina, the 10 things to know about Oklahoma bookkeepers and bookkeeping may be just what you need to make an informed decision. 
1. How Much Do South Carolina Bookkeepers Cost?
The costs for hiring a bookkeeper across all US states vary, and South Carolina is no exception. 
In general, the prices depend on the type of bookkeeping services you need, the bookkeeper's experience, and the level of support you expect (daily, monthly, or sporadic service?), to name a few. What's more, you need to decide whether you're on the lookout for freelancers, bookkeeping agencies, or an in-house bookkeeper. 
Namely, on Upwork, there are freelance South Carolina bookkeepers who charge anywhere from $15 to $81 per hour. 
In case you decide to go with a bookkeeping company, you'll need to pay $100 or even $1000 per month, depending on your current business needs. Just know that hiring an in-house bookkeeper is the most expensive option (more about that in a minute). 
That said, prices also vary, depending on whether you want to hire a person or opt for software instead. We discuss some software options alongside different pricing options a bit later on in the article. 
2. What Are Typical Bookkeeper Hourly Rates in South Carolina?
Here are the typical bookkeeper hourly rates in South Carolina: 
According to the US Bureau of Labor 2021 statistics, the mean hourly wage for bookkeepers in South Carolina is $19.41 (without health insurance, taxes, and other similar expenses). 
3. What Is The Average Bookkeeper Salary in South Carolina?
Full-time bookkeepers in South Carolina earn the following: 
Based on the 2021 statistics provided by the US Bureau of Labor, the yearly average salary for bookkeepers in South Carolina is $40,360. This doesn't cover any taxes or additional benefits. 
In essence, a bookkeeper's salary in South Carolina (as well as any other state) varies due to several factors, including education, the city, certifications, the number of years a person has spent working in this field, as well as some additional skills. 
4. What Does a South Carolina Bookkeeper Do?
According to the US Bureau of Labor Statistics website, bookkeepers, alongside accounting and auditing clerks, are responsible for:
Using bookkeeping software, databases, and spreadsheets; 

Entering the financial transactions into the right computer software; 

Receiving and recording checks, cash, and vouchers;

Preparing reports (balance sheets) and financial statements; 

Checking accuracy in reports, figures, and postings. 
Bookkeepers also prepare bank deposits by verifying receipts, sending checks (or cash), and compiling data from cashiers. Moreover, some may be required to handle purchases, do payroll, and keep an eye on overdue accounts. 
5. How To Become A Bookkeeper in South Carolina?
You usually need postsecondary education to enter the bookkeeping occupation, based on what the US Bureau of Labor Statistics website suggests. 
Certain candidates have a business degree, and while it's not required, it certainly comes in handy for applicants who wish to stand out. 
Also, many bookkeepers acquire skills on the job. However, having some skills beforehand is a huge asset, such as:
Computer skills

Integrity

Math skills, and

An eye for detail 
6. Do You Need To Be Certified or Licensed To Be A South Carolina Bookkeeper?
While bookkeepers in South Carolina don't need a license or special certification to operate legally, having one certainly increases marketability and the whole bookkeeping industry and gives licensed workers an advantage over their unlicensed peers. 
Namely, the American Institute of Professional Bookkeepers awards the so-called CB (Certified Bookkeeper) designation. This designation is proof that those who received it have the necessary skills and expertise to handle all bookkeeping-related tasks. 
To get certified, candidates are required to have at least two years of full-time bookkeeping experience (or equivalent part-time work), pass a 4-part exam, and comply with the necessary ethics. 
Next, the National Association of Certified Public Bookkeepers provides candidates with the Certified Public Bookkeeper (CPB) certification. To obtain it, prospective applicants should pass the 4-part Uniform Bookkeeper Certification Examination. 
7. Can I Take Any Bookkeeping Classes in South Carolina?
There are options for people who wish to attend bookkeeping classes in South Carolina and improve their bookkeeping knowledge (or learn things for the first time in case they have no experience whatsoever): 
8. What Software Can I Use For Bookkeeping in South Carolina?
There are many bookkeeping software options out there for South Carolina-based businesses with different features, specs, and pricing plans. Below, we discuss the most popular ones so that you can make an informed decision. 
I.
QuickBooks

QuickBooks is probably one of the most well-known bookkeeping software options out there. 
All accounting features can be easily accessed thanks to the main dashboard. This makes bookkeeping practical and efficient. There's also a mobile-based integration with third-party apps, and the whole software is cloud-based. 
The software auto tracks expenses and income, and helps make the necessary payments to staff, and finally, lets you integrate features such as time tracking and payroll. 
What also makes QuickBooks so attractive to bookkeepers is the fact there's a plethora of online training resources and forums for support when it's needed. 
QuickBooks provides bookkeepers with different prices and several plans so all businesses can benefit from this tool: 
Simple Start

: $30 per month

Essentials

: $55 per month:

Plus

: $85 per month

and

Advanced:

$200 per month
II.
Xero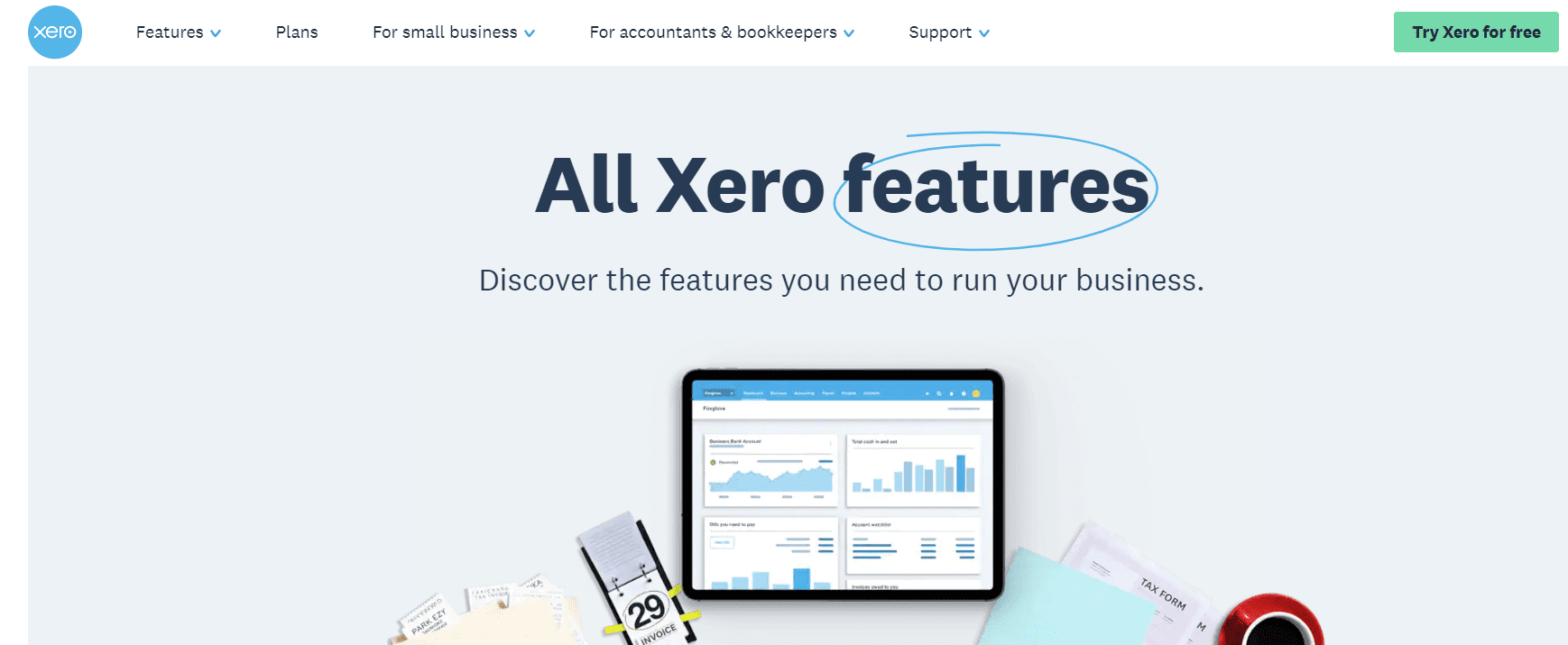 "An accounting software to do your to-do" – that's what Xero is all about. 
The software lets you:
Pay bills

Claim expenses

Send invoices

Accept payments

Keep track of projects

Purchase orders

Calculate sales tax

Establish bank connections

Arrange your Xero contacts

Manage fixed assets

Use it as a file storage, and so much more that will help you keep an eye on all your finances! 
If you want to join the 3.5 million subscribers Xero has, opt for some of the following three plans: 
Starter

: $25 per month

Standard

: $40 per month 

and

Premium

: $54 per month 
If you're not sure Xero is the right software for you, you can opt for their 30-day free trial first and see how you feel about it. 
III.
FreshBooks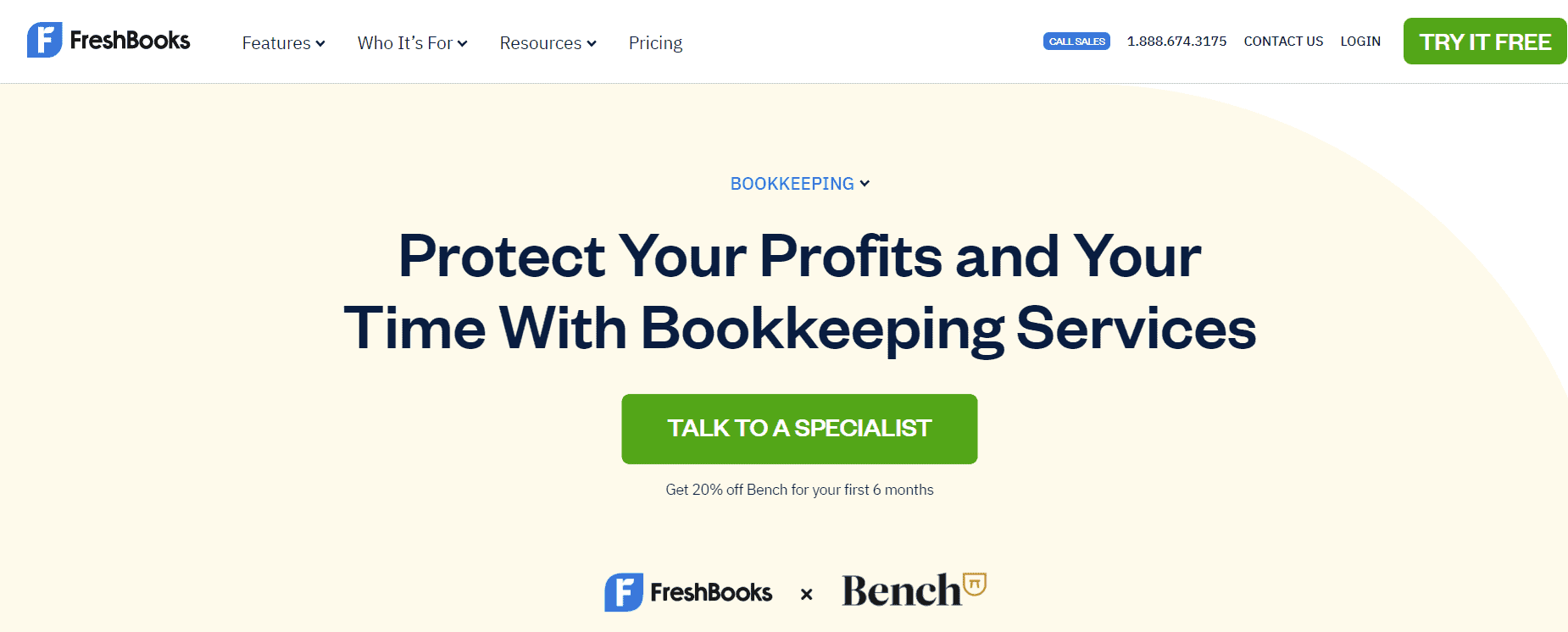 FreshBooks is yet another great bookkeeping software on our list. 
It provides businesses with: 
Accounting services

Bookkeeping features

Estimates

Expenses and receipts

Mileage tracking

Invoicing

Payroll

Proposals

A mobile accounting app

An AppStore

Time tracking
FreshBooks has four pricing options:
Lite

: $15 per month

Plus

: $30 per month

Premium

: $55 per month

and

Select:

Custom
You can always try it out for free first!
IV.
Patriot Software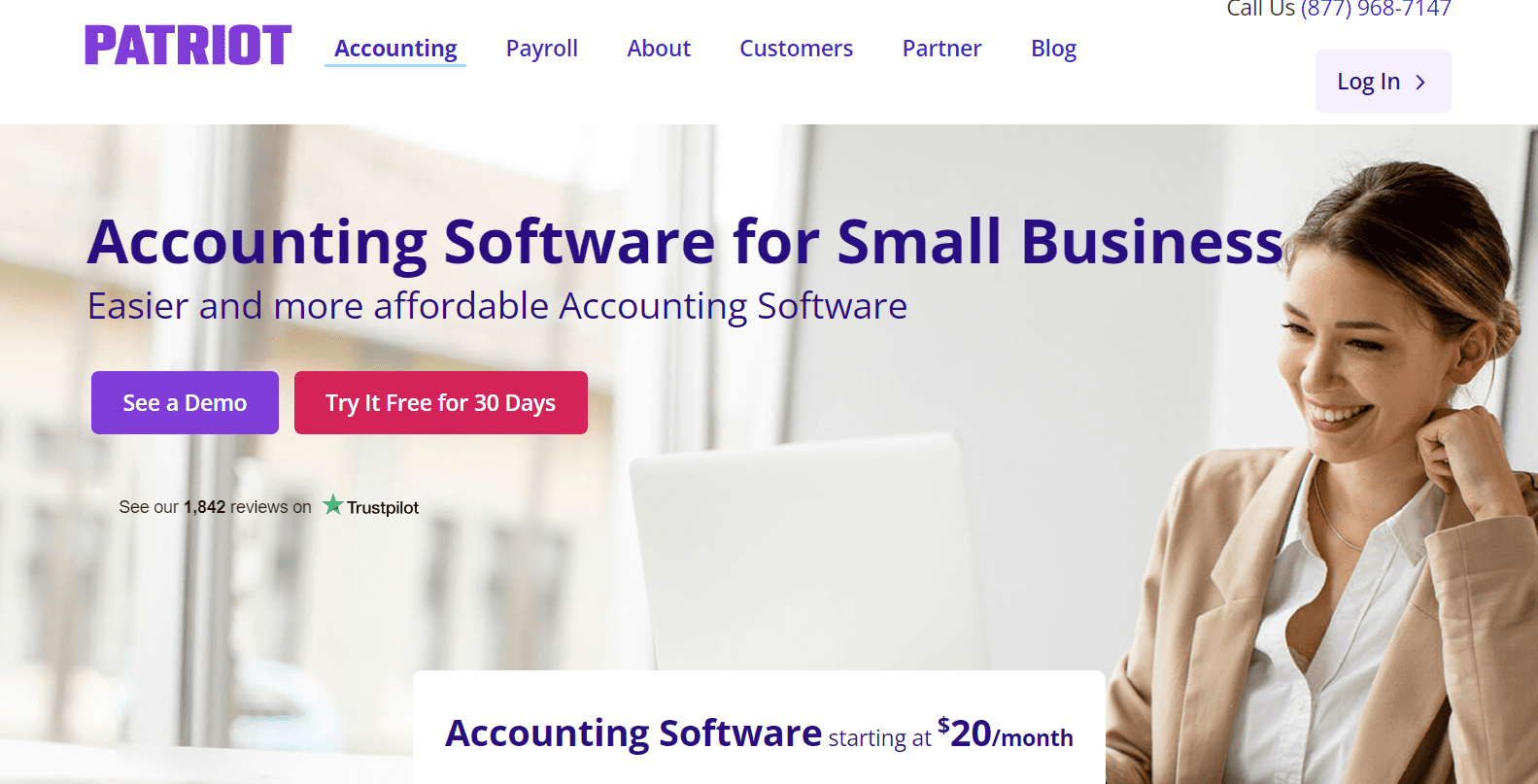 Patriot Software provides businesses of all sizes with a wide range of bookkeeping services such as unlimited payments to vendors, optional 1099 e-Filing, tracking income and expenses, accepting credit card payments, recording payments, importing bank transactions and data, and others. 
There's also free expert support, an easy onboarding process, and it's mobile-friendly software. 
Here are the pricing plans: 
Accounting Basic

: $20 per month

and

Accounting Premium

: $30 per month 
V.
Zoho Books

Zoho Books is the last bookkeeping software on our list, but as effective and feature-rich as the software options we already mentioned. 
If you pick Zoho Books, you can expect features such as:
Invoicing

Estimates

Expenses overview

Generating bills

Managing bank transactions

Keeping track of projects

Inventory

Online payments

Reporting

Automating workflows

Storing documents in one place

A mobile app, and many more. 
Finally, when it comes to the pricing and plans, here's what Zoho Books offers:
Free

: $0 per month (only for businesses with less revenue than $50K per year)

Standard

: $10 per month

Professional

: $20 per month

Premium

: $30 per month

Elite

: $100 per month

and

Ultimate

: $200 per month. 
There's a 14-day free trial as well. 
9. How Many Bookkeepers Are There in South Carolina?
According to the US Bureau of Labor, there are 18030 bookkeepers in South Carolina (based on May 2021 stats). This estimate doesn't include self-employed workers. 
10. Where Can I Find The Best South Carolina Bookkeepers?
Find the best bookkeepers in South Carolina near you by simply clicking on your city from the list below: