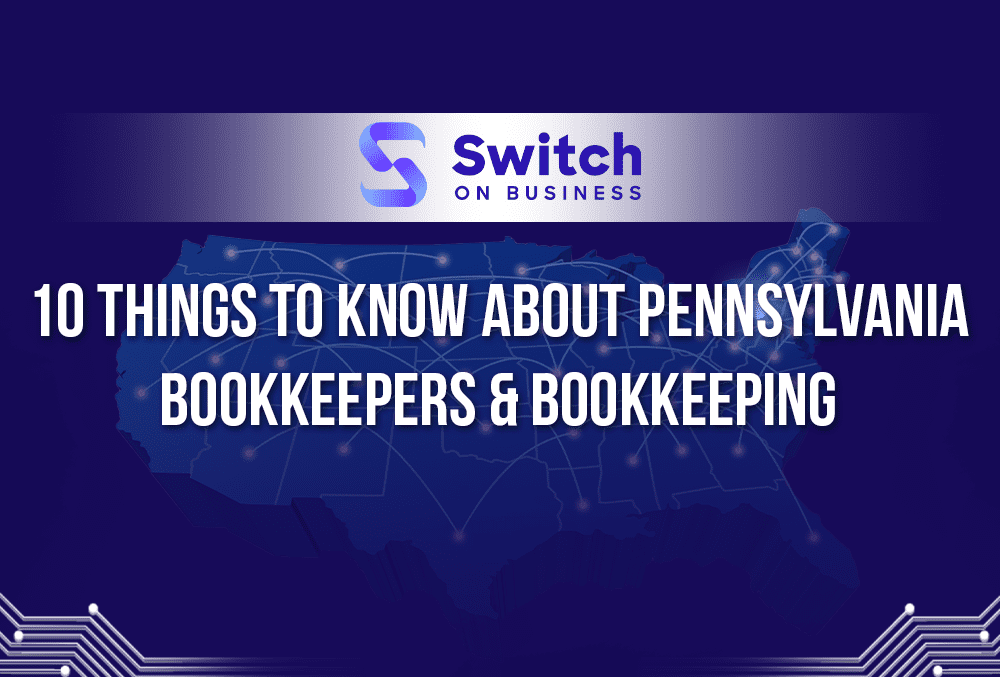 If you want to hire a bookkeeper or a bookkeeping service in the Keystone State, it's wise to familiarize yourself with the essentials. Read on to learn more about the ten must-know facts about bookkeeping and bookkeepers in Pennsylvania.
1. How Much Do Pennsylvania Bookkeepers Cost?
Like in any other state, the cost of hiring a bookkeeper or a bookkeeping service in Pennsylvania can fluctuate. The price is based on various factors, such as the level of expertise and the location of the bookkeeper or service.
One option you can consider is hiring a self-employed bookkeeper or a freelance bookkeeper via an online platform such as Upwork, where the average price per hour is from $40 to $75.
Pennsylvania-based bookkeeping companies charge about $40 per hour to $300. Prices can vary, as they're directly connected to the bookkeeping service you'll require, i.e., the amount of work the bookkeeper will have to do.
Finally, the most affordable option is to use an online accounting and bookkeeping software tool. These tools have different prices, but high-end products usually cost around $300. Accounting and bookkeeping software tools are an excellent option since most companies offer various subscription plans, so you can choose the one that suits you best (we'll get to that later). 
2. What Are Typical Bookkeeper Hourly Rates in Pennsylvania?
Here are the average bookkeeper hourly rates in Pennsylvania available on various online platforms:
The latest information available from the U.S. Bureau of Labor Statistics shows that the average hourly rate of Pennsylvania-based bookkeepers is $21.62. In addition, the mean hourly wage is $21.38.
3. What Is the Average Bookkeeper Salary in Pennsylvania?
Considering the average information from five online platforms for compensation and job listings, this is the average salary that Pennsylvania-based bookkeepers make annually.
The latest information from the U.S. Bureau of Labor Statistics shows that the average yearly salary of Pennsylvania-based bookkeepers is $44,470.
4. What Does a Pennsylvania Bookkeeper Do?
Considering the data available from the U.S. Bureau of Labor Statistics website, these are the most common day-to-day tasks and responsibilities of auditing and accounting clerks and bookkeepers based in the United States:
Operate with bookkeeping software and online databases 

Use computer software to post transactions 

Receive checks, vouchers, and cash 

Record checks, coupons, and cash 

Enter expenses (debits) and revenue (credits) into a program and assign them to the proper account

Create reports such as balance sheets, income statements, and account totals

Review data, posts, and reports for consistency
Moreover, Pennsylvania-based bookkeeping clerks are frequently in charge of the overall ledger transactions and accounts. They keep track of every transaction and publish income and costs.
In addition, they provide income reports and analyses for managers and executives. Bookkeepers in Pennsylvania arrange deposit accounts by gathering information from cashiers, validating payments and transactions, and transferring cash, cheques, or other forms of payment to the bank.
5. How to Become a Bookkeeper in Pennsylvania?
In Pennsylvania, you don't need to have a bachelor's degree, a certificate, or a license to become a bookkeeper. A high school education is usually the minimum requirement for becoming a bookkeeper.
However, while obtaining a degree or a certificate in accounting or bookkeeping is optional, it can drastically increase your chances of finding a job quickly or advancing in your career as a bookkeeper.
For example, you can consider taking the Certified Bookkeeper Exam (CBA) by the American Institute of Professional Bookkeepers or The Uniform Certified Public Accountant Examination (CPA).
The CPA exam is a professional certification demonstrating a very high competence level. The CPA certificate is evaluated by the Pennsylvania State Board of Accountancy, which provides a license for certified bookkeepers and accountants. 
6. Do You Need to Be Certified or Licensed to Be a Pennsylvania Bookkeeper?
While obtaining a CPA certificate or a license from the Pennsylvania State Board of Accountancy may be advantageous for some bookkeepers, as we said, it is not a requirement to work as a bookkeeper in Pennsylvania.
Even though it's not mandatory, to become a certified and licensed bookkeeper, you'll need to fulfil several academic standards. For example, to become fully licensed, you'll need to earn a bachelor's degree and go through 150-course hours. Also, the college credits must be accepted by an accreditation agency recognized by the U.S. Department of Education. 
If you earn a bachelor's degree abroad, your degree and courses will have to go through an evaluation process by at least one of these accredited agencies: 
7. Can I Take Any Bookkeeping Classes in Pennsylvania?
Several community colleges in Pennsylvania offer excellent courses that will improve your bookkeeping knowledge and prepare you for better job opportunities. Some of the best and most affordable study programs are provided by the Community College of Philadelphia, Lehigh Carbon Community College, and Bucks County Community College. 
Community College of Philadelphia

: Founded in 1965, the Community College of Philadelphia has a

certificate program in bookkeeping

that prepares students for entry-level positions in the field. This program focuses on the essential aspects of accounting and bookkeeping that you need to know today. It helps students understand all of the main principles of accounting, how to manage financial records for all-sized companies and NGOs, etc. 
8. What Software Can I Use For Bookkeeping in Pennsylvania?
Here are the top five accounting and bookkeeping online software tools you can use in Pennsylvania. 
I. FreshBooks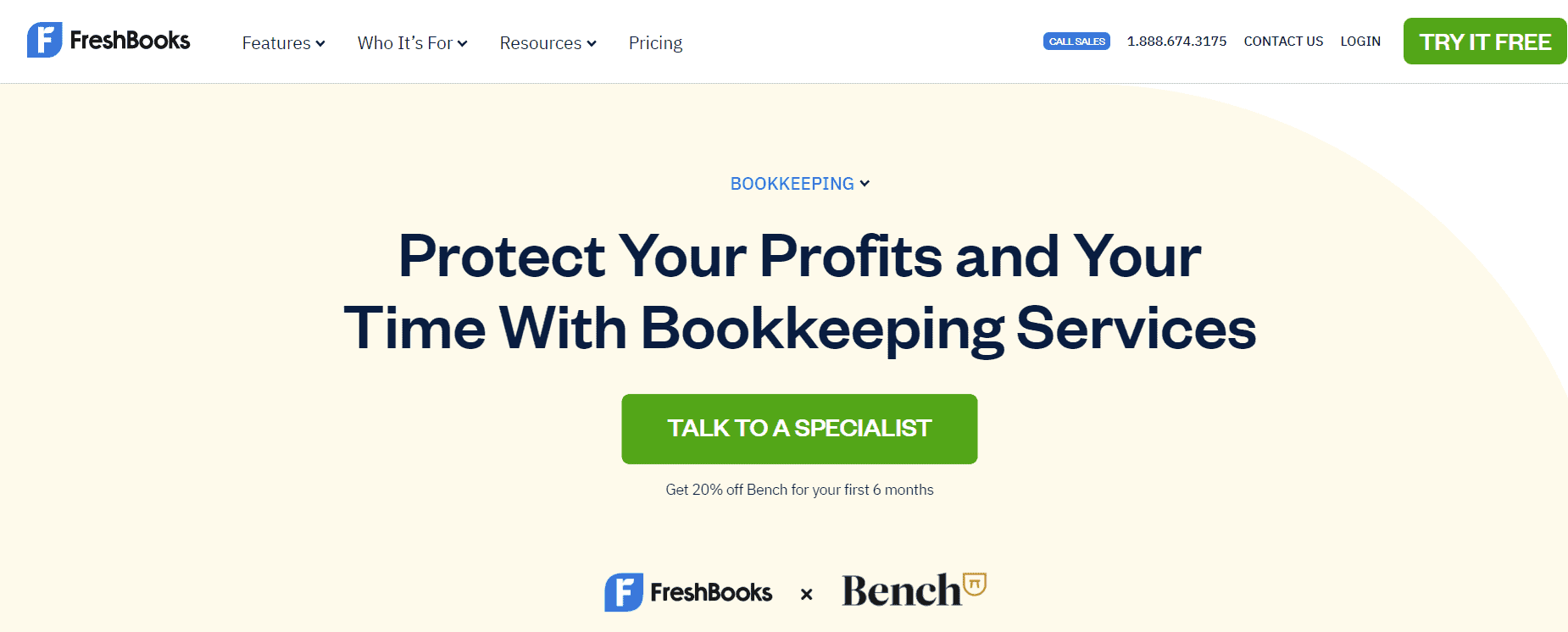 Founded in 2003 in Toronto, FreshBooks is an excellent accounting and bookkeeping software tool perfect for small companies and self-employed bookkeepers. FreshBooks has a very easy-to-learn user interface, so it won't take much time to learn how to create invoices, make payments, follow expenses, or write reports.
FreshBooks also has a mobile application suitable for Android and iOS. You can use FreshBooks via a browser or its mobile app for 30 days for free. 
At the time of writing, FreshBooks has four pricing plans, and they're 90% off. These are the original plan prices:
Lite: $15 per month 

Plus: $30 per month 

Premium: $55 per month 

Select: Custom 
II. Xero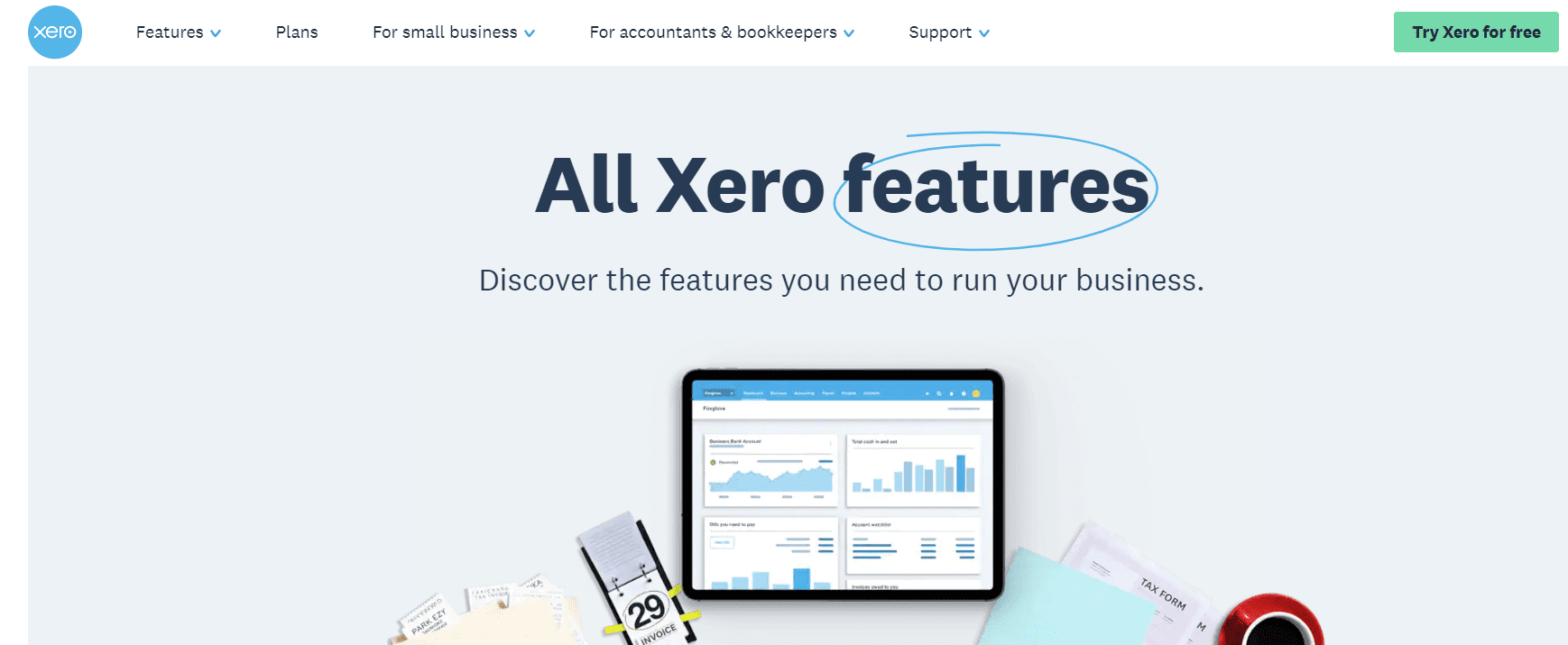 Founded in 2006 by New Zealand tech entrepreneur Rod Drury, Xero is an excellent software asset for small companies, solo or freelance bookkeepers, and accountants. With Xero, you can make online payments, connect your work bank, track projects, reimburse expense claims, etc.
Like FreshBooks, Xero has a mobile app for Android and iOS that you can use for free for one month.
At the moment, Xero offers three pricing plans:
Starter: $25

Standard: $40

Premium: $54
III. QuickBooks

Perfect for small or medium-sized companies and businesses, QuickBooks is an intuitive and easy-to-learn software tool used by accountants, bookkeepers, and even students! With QuickBooks, you'll be able to track your expenses and income, make payments and tax deductions, integrate time trackers, schedule payroll, etc. 
Right now, these are the four pricing plans offered by QuickBooks: 
Simple Start: $30 per month 

Essentials: $55 per month 

Plus: $85 per month 

Advanced: $200 per month 
IV. Zoho

Founded by the Indian billionaire magnate Sridhar Vembu in 1996, Zoho is a handy software tool with more than 50 integrated apps. Zoho allows you to swiftly handle your company's funds and streamline every accounting or bookkeeping process. You can also use Zoho's Zoho Books mobile application on iOS and Android.
Zoho has many capabilities, including payables, inventory, automated payment notifications, tax reports, invoicing, online payments, etc.
Right now, these are the five pricing plans offered by Zoho: 
Standard: $10 per month 

Professional: $20 per month 

Premium: $30 per month 

Elite: $100 per month 

Ultimate: $200 per month 
V. Sage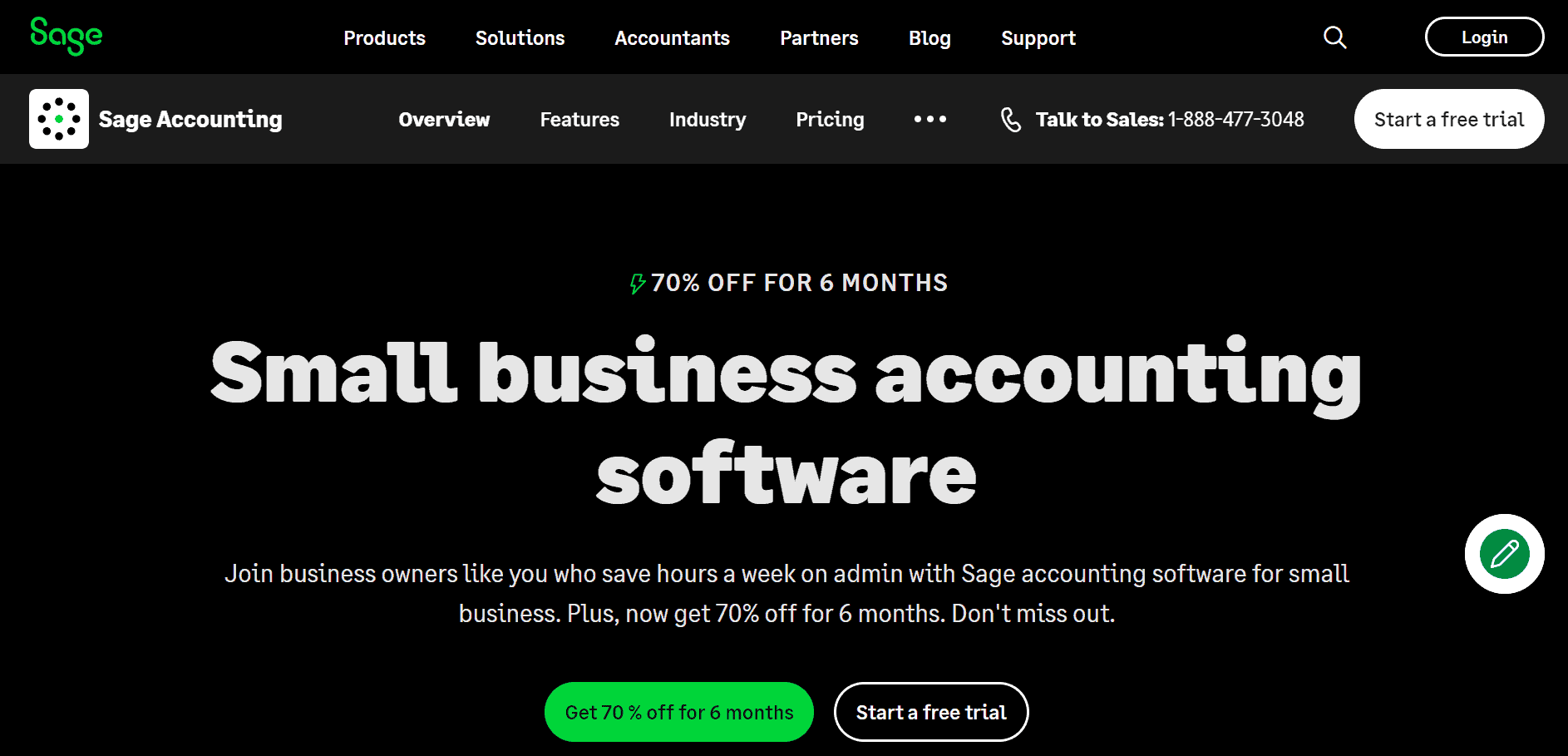 Finally, the fifth accounting and bookkeeping software tool on our list is the British-based software known as Sage. This tool is perfect for freelance accountants, bookkeepers, small and medium-sized companies, and supply chains.
With Sage, you can quickly manage your company's invoices, track expenses, prepare financial reports, etc. If you'd like to manage your bookkeeping tasks from anywhere, you can download Sage's mobile app, available for Android and iOS. Also, Sage can be used for free for a month. They also have two subscription plans available: 
Sage Accounting Start: $10 per month 

Sage Accounting: $25 per month 
9. How Many Bookkeepers Are There in Pennsylvania?
According to the data from 2021 provided by the U.S. Bureau of Labor Statistics, there are 66,260 bookkeepers in Pennsylvania. 
10. Where Can I Find The Best Pennsylvania Bookkeepers?
Find the best bookkeepers in Pennsylvania near you by clicking on your city from the list below: