Want to know if Plane is right for your business?
Then have a look at the user created reviews below or better yet help out other business owners and leave your own.
Plane User Reviews
Plane Review Summary
0.0 out of 5 stars (based on 0 reviews)
Recent Plane Reviews
There are no reviews yet. Be the first one to write one.
Submit a Plane Review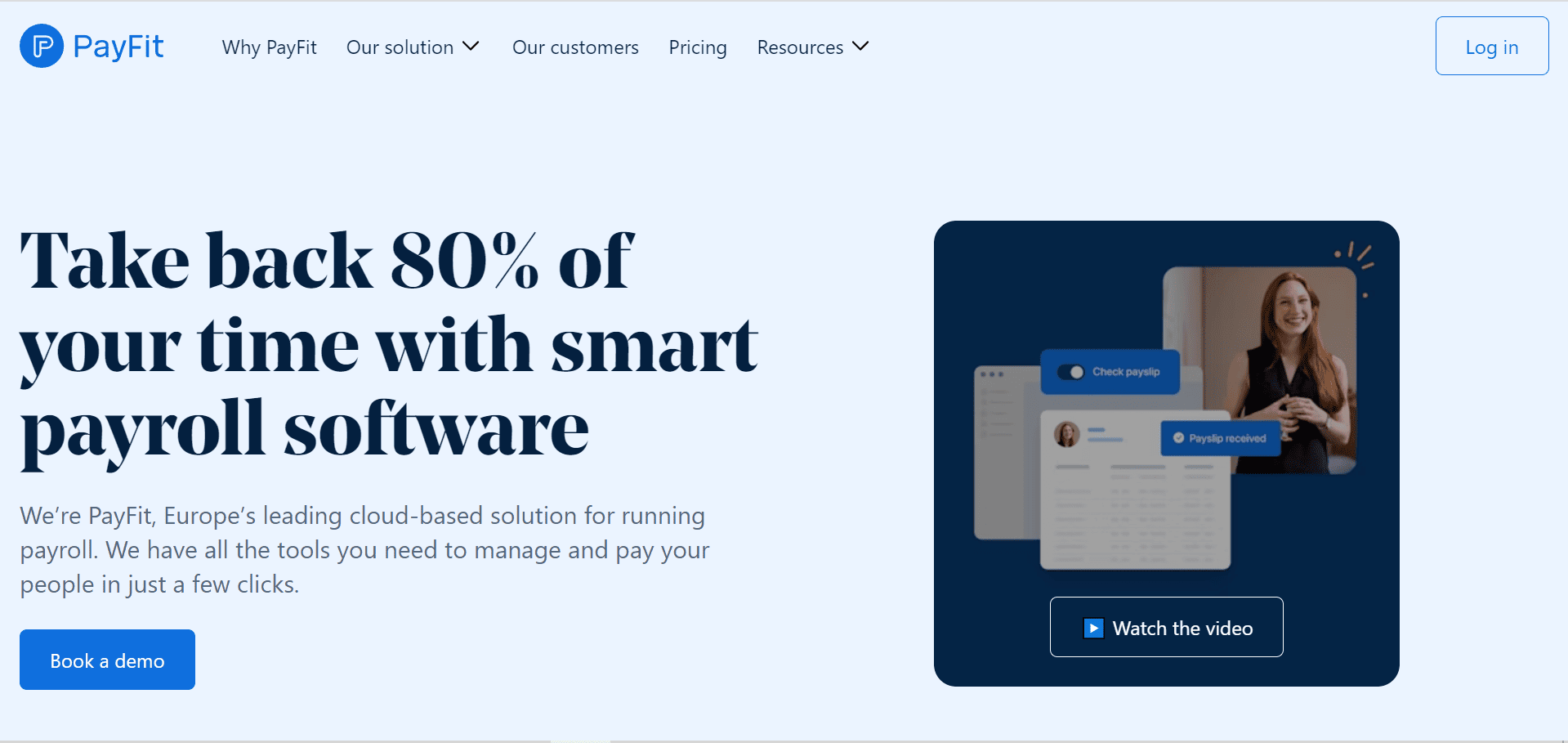 Other Plane Reviews
Plane Cost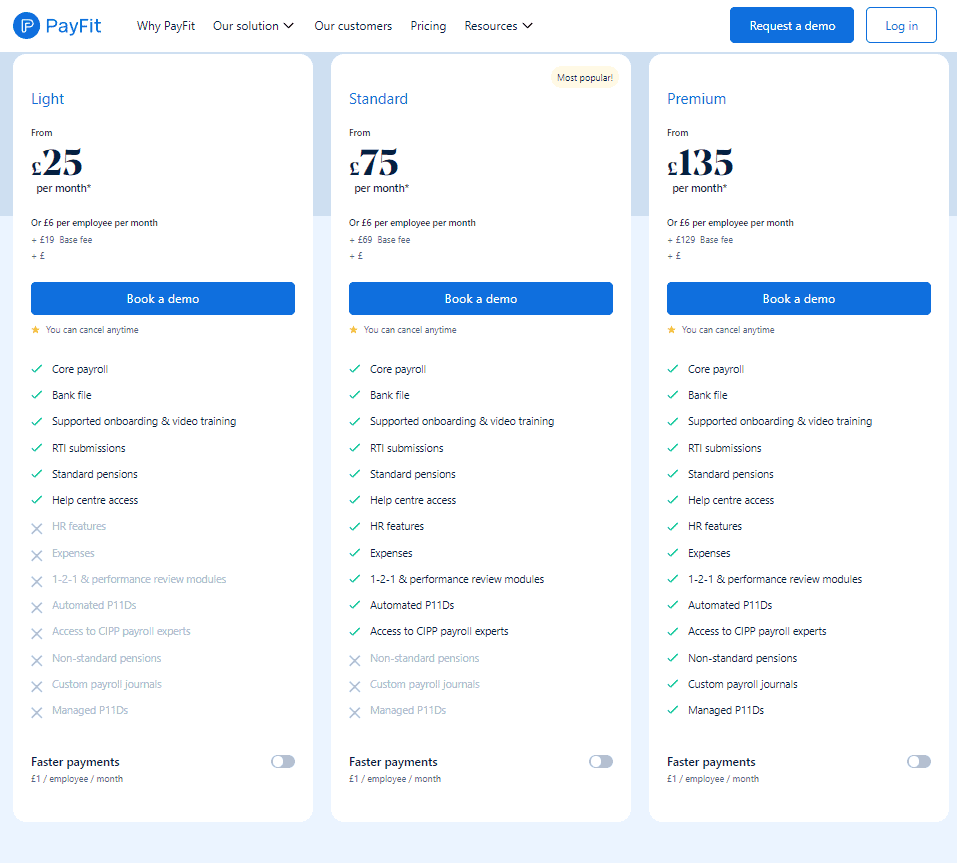 | Plans | Pricing |
| --- | --- |
| Free Trial? | Yes |
| Free Trial Length | n/a |
| Cheapest Plan: Light | $31.01/month |
| Middle Plan: Standard | $93.00/month |
| Top Plan: Premium | $167.39/month |
Plane Features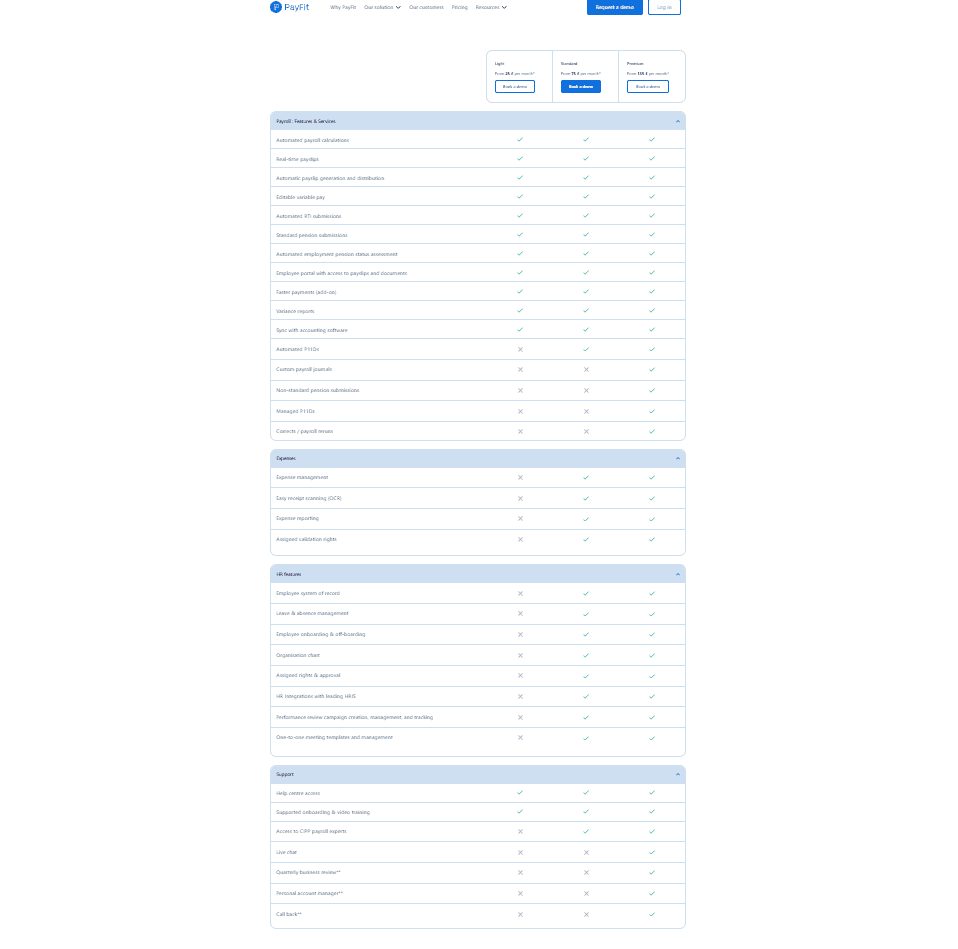 Cheapest Plan: Light Features
Automated payroll calculations
Real-time payslips
Automatic payslip generation and distribution
Editable variable pay
Automated RTI submissions
Standard pension submissions
Automated employment pension status assessment
Employee portal with access to payslips and documents
Faster payments (add-on)
Variance reports
Sync with accounting software
Help centre access
Supported onboarding & video training
Middle Plan: Standard Features
Automated payroll calculations
Real-time payslips
Automatic payslip generation and distribution
Editable variable pay
Automated RTI submissions
Standard pension submissions
Automated employment pension status assessment
Employee portal with access to payslips and documents
Faster payments (add-on)
Variance reports
Sync with accounting software
Automated P11Ds
Expense management
Easy receipt scanning (OCR)
Expense reporting
Assigned validation rights
Employee system of record
Leave & absence management
Employee onboarding & off-boarding
Organisation chart
Assigned rights & approval
HR Integrations with leading HRIS
Performance review campaign creation, management, and tracking
One-to-one meeting templates and management
Help centre access
Supported onboarding & video training
Access to CIPP payroll experts
Top Plan: Premium Features
Automated payroll calculations
Real-time payslips
Automatic payslip generation and distribution
Editable variable pay
Automated RTI submissions
Standard pension submissions
Automated employment pension status assessment
Employee portal with access to payslips and documents
Faster payments (add-on)
Variance reports
Sync with accounting software
Automated P11Ds
Custom payroll journals
Non-standard pension submissions
Managed P11Ds
Corrects / payroll reruns
Expense management
Easy receipt scanning (OCR)
Expense reporting
Assigned validation rights
Employee system of record
Leave & absence management
Employee onboarding & off-boarding
Organisation chart
Assigned rights & approval
HR Integrations with leading HRIS
Performance review campaign creation, management, and tracking
One-to-one meeting templates and management
Help centre access
Supported onboarding & video training
Access to CIPP payroll experts
Live chat
Quarterly business review**
Personal account manager**
Call back**
Plane Pros & Cons
Pros
Easy to understand and easy to use
Customer support
Integration with BambooHR HRIS system
Cons
Platform is slower and sometimes crushes at the end of the month
Wrongly calculated payslip
Requires third party integration in order to direct debit
Other Features
| Feature | Available |
| --- | --- |
| Ideal Business Size | Mid size business |
| Unlimited Payrolls | ✘ |
| Automated Tax Filing and Payments | ✘ |
| E-sign I-9 and W-4 | ✘ |
| Live Customer Support | ✔ |
| Integrations | ✔ |
| Ability to manage employee benefits | ✔ |
| Employee access to platform | ✔ |
| Direct Deposit | ✔ |
| Expense Reimbursement | ✔ |
| Time Off Accrual | ✔ |
| Pre-tax Deductions | ✔ |
| Wage Garnishment | ✔ |
| Background Checks | ✘ |
| Check Printing | ✔ |
| Check Delivery | ✘ |
| API | ✘ |