Want to know if isolved is right for your business?
Then have a look at the user created reviews below or better yet help out other business owners and leave your own.
isolved User Reviews
isolved Review Summary
0.0 out of 5 stars (based on 0 reviews)
Recent isolved Reviews
There are no reviews yet. Be the first one to write one.
Submit a isolved Review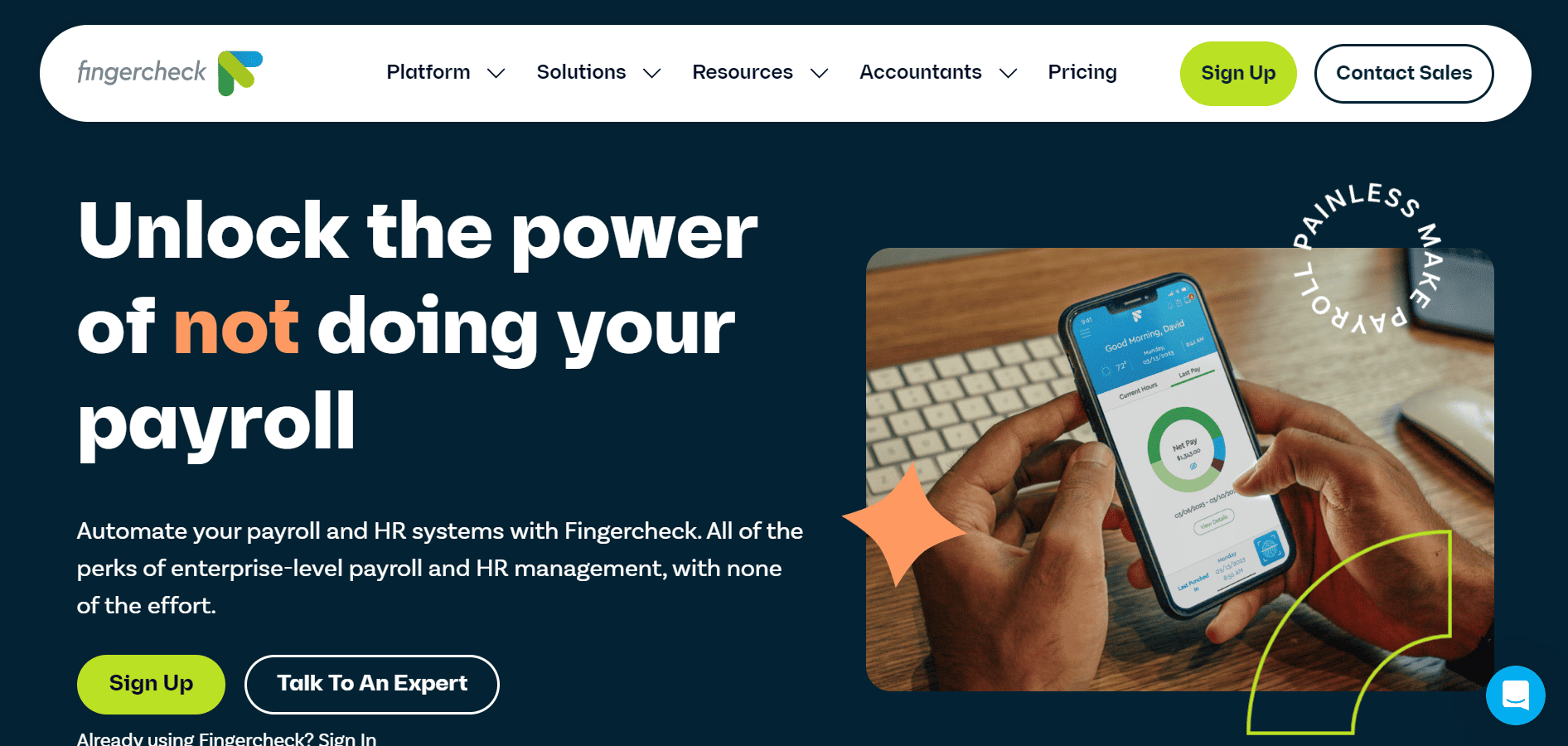 Other isolved Reviews
isolved Cost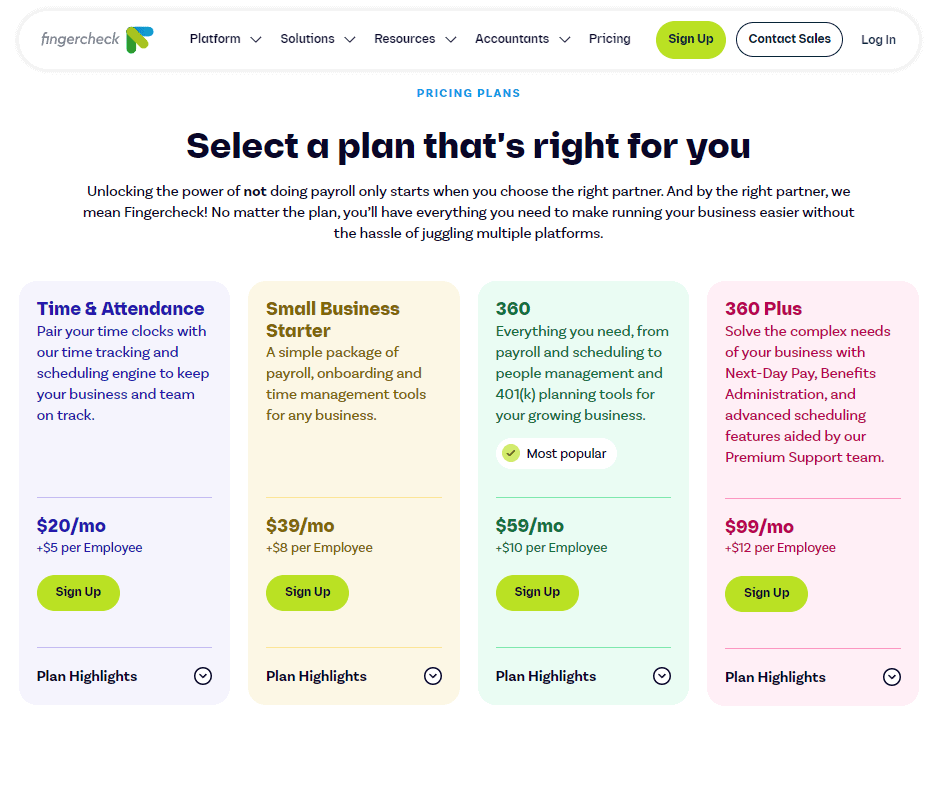 | Plans | Pricing |
| --- | --- |
| Free Trial? | Yes |
| Free Trial Length | 1 month |
| Cheapest Plan: Time & Attendance | $20/month |
| Middle Plan: $360 | $59/month |
| Top Plan: 360 Plus | $99/month |
isolved Features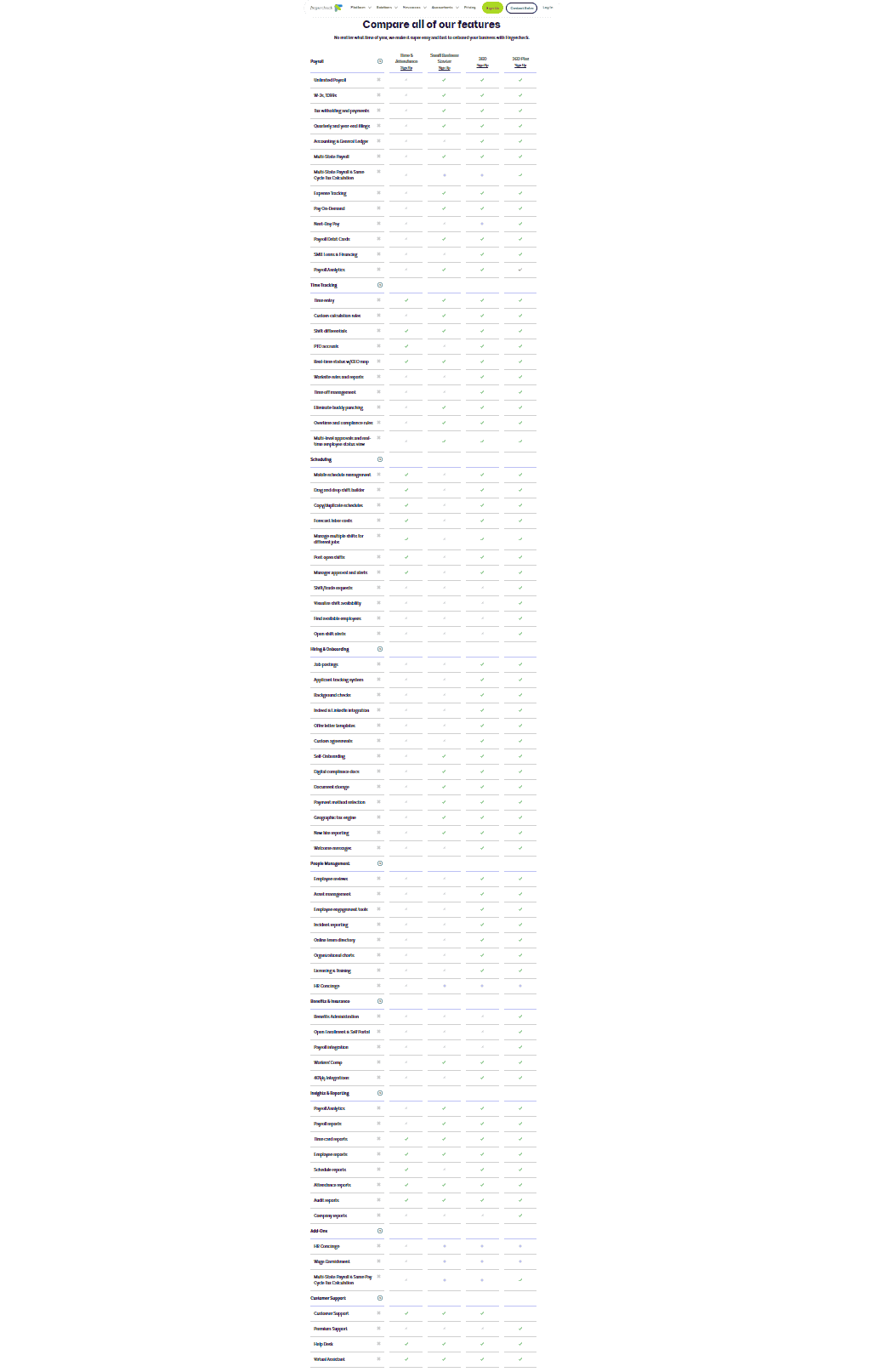 Cheapest Plan: Time & Attendance Features
Time entry
Shift differentials
PTO accruals
Real-time status w/GEO map
Mobile schedule management
Drag and drop shift builder
Copy/duplicate schedules
Forecast labor costs
Manage multiple shifts for different jobs
Post open shifts
Manager approval and alerts
Time card reports
Employee reports
Schedule reports
Attendance reports
Audit reports
Customer Support
Help Desk
Virtual Assistant
Middle Plan: $360 Features
Unlimited Payroll
W-2s, 1099s
Tax witholding and payments
Quarterly and year-end filings
Accounting & General Ledger
Multi-State Payroll
Expense Tracking
Pay On-Demand
Payroll Debit Cards
SMB Loans & Financing
Payroll Analytics
Time entry
Custom calculation rules
Shift differentials
PTO accruals
Real-time status w/GEO map
Worksite rules and reports
Time off management
Eliminate buddy punching
Overtime and compliance rules
Multi-level approvals and real-time employee status view
Mobile schedule management
Drag and drop shift builder
Copy/duplicate schedules
Forecast labor costs
Manage multiple shifts for different jobs
Post open shifts
Manager approval and alerts
Job postings
Applicant tracking system
Background checks
Indeed & LinkedIn integration
Offer letter templates
Custom agreements
Self-Onboarding
Digital compliance docs
Document storage
Payment method selection
Geographic tax engine
New hire reporting
Welcome messages
Employee reviews
Asset management
Employee engagement tools
Incident reporting
Online team directory
Organizational charts
Licensing & Training
Workers' Comp
401(k) Integrations
Payroll Analytics
Payroll reports
Time card reports
Employee reports
Schedule reports
Attendance reports
Audit reports
Customer Support
Help Desk
Virtual Assistant
Top Plan: 360 Plus Features
Unlimited Payroll
W-2s, 1099s
Tax witholding and payments
Quarterly and year-end filings
Accounting & General Ledger
Multi-State Payroll
Multi-State Payroll & Same Cycle Tax Calculation
Expense Tracking
Pay On-Demand
Next-Day Pay
Payroll Debit Cards
SMB Loans & Financing
Payroll Analytics
Time entry
Custom calculation rules
Shift differentials
PTO accruals
Real-time status w/GEO map
Worksite rules and reports
Time off management
Eliminate buddy punching
Overtime and compliance rules
Multi-level approvals and real-time employee status view
Mobile schedule management
Drag and drop shift builder
Copy/duplicate schedules
Forecast labor costs
Manage multiple shifts for different jobs
Post open shifts
Manager approval and alerts
Shift/trade requests
Visualize shift availability
Find available employees
Open shift alerts
Job postings
Applicant tracking system
Background checks
Indeed & LinkedIn integration
Offer letter templates
Custom agreements
Self-Onboarding
Digital compliance docs
Document storage
Payment method selection
Geographic tax engine
New hire reporting
Welcome messages
Employee reviews
Asset management
Employee engagement tools
Incident reporting
Online team directory
Organizational charts
Licensing & Training
Benefits Administration
Open Enrollment & Self Portal
Payroll integration
Workers' Comp
401(k) Integrations
Payroll Analytics
Payroll reports
Time card reports
Employee reports
Schedule reports
Attendance reports
Audit reports
Company reports
Multi-State Payroll & Same Pay Cycle Tax Calculation
Premium Support
Help Desk
Virtual Assistant
isolved Pros & Cons
Pros
Easy Processes
Customer Service
User Interface
Saves Time
Easy To Navigate
Cons
Not User Friendly
Customer Service
Mobile App Issues
Adjustment Issues
Room for Improvement
Other Features
| Feature | Available |
| --- | --- |
| Ideal Business Size | Mid size business |
| Unlimited Payrolls | ✔ |
| Automated Tax Filing and Payments | ✔ |
| E-sign I-9 and W-4 | ✘ |
| Live Customer Support | ✔ |
| Integrations | ✔ |
| Ability to manage employee benefits | ✔ |
| Employee access to platform | ✔ |
| Direct Deposit | ✔ |
| Expense Reimbursement | ✔ |
| Time Off Accrual | ✔ |
| Pre-tax Deductions | ✔ |
| Wage Garnishment | ✔ |
| Background Checks | ✔ |
| Check Printing | ✔ |
| Check Delivery | ✘ |
| API | ✔ |