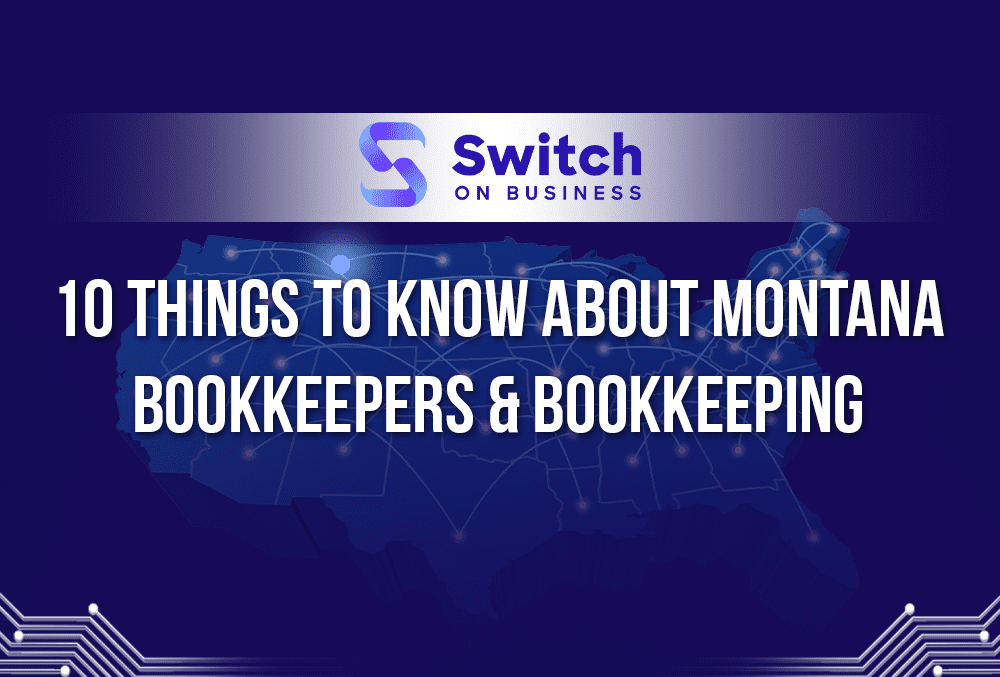 Regardless of where you are, hiring a bookkeeper can be a hassle. There are varying costs, different levels of expertise, distinct certifications, and the like. To make matters worse, all of that also tends to change from state to state.
If you're looking to hire a bookkeeper in Montana, you've come to the right place, as we'll share everything you need to know — from the costs to all the alternative options and other important information.
1. How Much Do Montana Bookkeepers Cost?
As virtually everywhere, how much a bookkeeper charges you in Montana may vary depending on the size and complexity of the project, the services provided, and any additional fees for travel or software.
The rates for bookkeeping services can also change depending on whether they're working on a one-time project or a monthly basis.
With that said, it's always a good idea to look up freelance bookkeepers. Upwork offers a range of options at an average hourly rate of $15–$100.
On the other hand, choosing to work with a local bookkeeping firm is better suited to larger businesses, as fees can range from $220 to thousands of dollars per month, depending on the scope.
More often than not, businesses want to avoid those high bookkeeping costs and opt for online accounting and bookkeeping software. With just a little research, you'll be able to tackle a wide range of bookkeeping tasks, making bookkeeping tools a very time-efficient option.
In addition, they're also rather cost-effective, as online accounting and bookkeeping tools usually cost around a couple of hundred dollars per year for basic plans. Of course, there are also various subscription plans available, so you'll be able to choose the one that works for you.
2. What Are Typical Bookkeeper Hourly Rates in Montana?
Before we get to the bookkeeping apps, let's look at some numbers. What is the actual cost of hiring a bookkeeper in Montana?
According to the Bureau of Labor, the average hourly wage for bookkeeping, accounting, and auditing jobs in Montana is $18.29. This is quite close to the median wage of $17.97, which indicates that salaries are fairly evenly distributed, with neither the lowest nor highest earners having an advantage. The lowest wage reported is $15.19, and the highest is $17.46.
3. What Is the Average Bookkeeper Salary in Montana?
If, by chance, you'd like to become a bookkeeper in Montana yourself, you might want to know the average yearly salary. The salaries for this position range from $37,050 to $43,327 per annum, which is slightly below the US average, with only the top bookkeepers earning above the median.
According to the Bureau of Labor, the average yearly wage for bookkeepers in Montana is $38,030 before taxes and benefits are taken into consideration.
4. What Does a Montana Bookkeeper Do?
Bookkeepers in Montana are responsible for a variety of tasks, as outlined by the U.S. Bureau of Labor Statistics. 
The duties of this role involve keeping track of financial records, generating financial reports, auditing financial documents, and offering financial advice and analysis.
They may also be in charge of creating tax returns, developing asset and liability statements, and ensuring compliance with relevant laws and regulations.
Bookkeepers are held responsible for accurately recording financial transactions. They must keep a general ledger when working with organizations, which includes tasks such as: 
Careful recording of transactions 

Producing accurate financial statements 

Precise preparation of bank deposits and payment disbursement 

Verifying receipts 

Handling payroll 

Preparing invoices 

Tracking overdue accounts
5. How to Become a Bookkeeper in Montana
Bookkeepers in Montana must be organized, detail-oriented, and have a strong understanding of accounting principles. If you're interested in becoming a bookkeeper in Montana, here are the steps you should take.
Obtain a high school diploma or equivalent

: You should also take courses in math and accounting to help you gain the skills necessary for bookkeeping. 

Get additional training or education

: This can include taking classes at a local college or university or completing an online or in-person certificate program. 

Earn professional certification

: Professional certification is not required to become a bookkeeper in Montana, but it may help you stand out from other applicants. More on this in a bit.
It's important to keep in mind that each employer will have their own requirements, so it's best to research the specific job and employer before applying. 
6. Do You Need to Be Certified or Licensed to Be a Montana Bookkeeper?
No, you do not need to be certified or licensed to be a bookkeeper in Montana. However, bookkeepers in Montana must adhere to the Montana Board of Public Accountants rules and regulations.
If you do decide to pursue certification, it is available through the American Institute of Professional Bookkeepers (AIPB) or the National Bookkeepers Association (NBA).
After all, as we mentioned, it's recommended that bookkeepers obtain a professional certification to demonstrate their proficiency in the field since those who do usually have an easier time finding clients.
To be eligible to receive a Montana CPA license, applicants must have completed 2000 hours of acceptable accounting and/or auditing experience, acquired within the three years prior to submitting their application.
This experience must have involved performing duties that are usually required in the public accounting field, such as those found in the private, governmental, academic, or public accounting sectors.
7. Can I Take Any Bookkeeping Classes in Montana?
Yes, there are multiple ways you can go if you're pursuing bookkeeping education in Montana.
One option is

Montana State University (MSU)

in Bozeman, Montana, which offers a Bachelor of Science in Accounting and a Bachelor of Applied Science in Accounting. Montana State University, Billings also offers a certificate program in bookkeeping and accounting. 

The

University of Montana, Missoula

offers a certificate program in bookkeeping and accounting. This program boasts a successful local job placement history, with students ending up at a variety of institutions, including nonprofits, tech companies, CPA firms, and governmental organizations.

Other options include

Flathead Valley Community College

in Kalispell, Montana, which offers an Associate of Applied Science in Accounting and Bookkeeping.
You can also find online bookkeeping classes, such as those offered by CareerStep.
8. What Software Can I Use for Bookkeeping in Montana?
As we mentioned, there are plenty of bookkeeping and accounting software tools you can use to streamline your tasks as a bookkeeper. Here are the most popular ones.
I. QuickBooks

QuickBooks is one of the most popular bookkeeping software solutions on the market. It's designed to help small businesses track their finances, manage payroll, and monitor their accounts receivable.
QuickBooks can easily integrate with other business applications, such as Point of Sale systems, QuickBooks Online, and QuickBooks Payments. Its user-friendly dashboard allows businesses to quickly and easily understand their financials, as well as customize reports to gain insights into their business.
QuickBooks also offers features such as automatic back-ups, bank reconciliation, and creating invoices and estimates. QuickBooks pricing varies depending on the features and number of users needed, with plans starting at $17/month.
Simple Start plan – $17

Essentials plan – $26

Plus Plan – $36
II. FreshBooks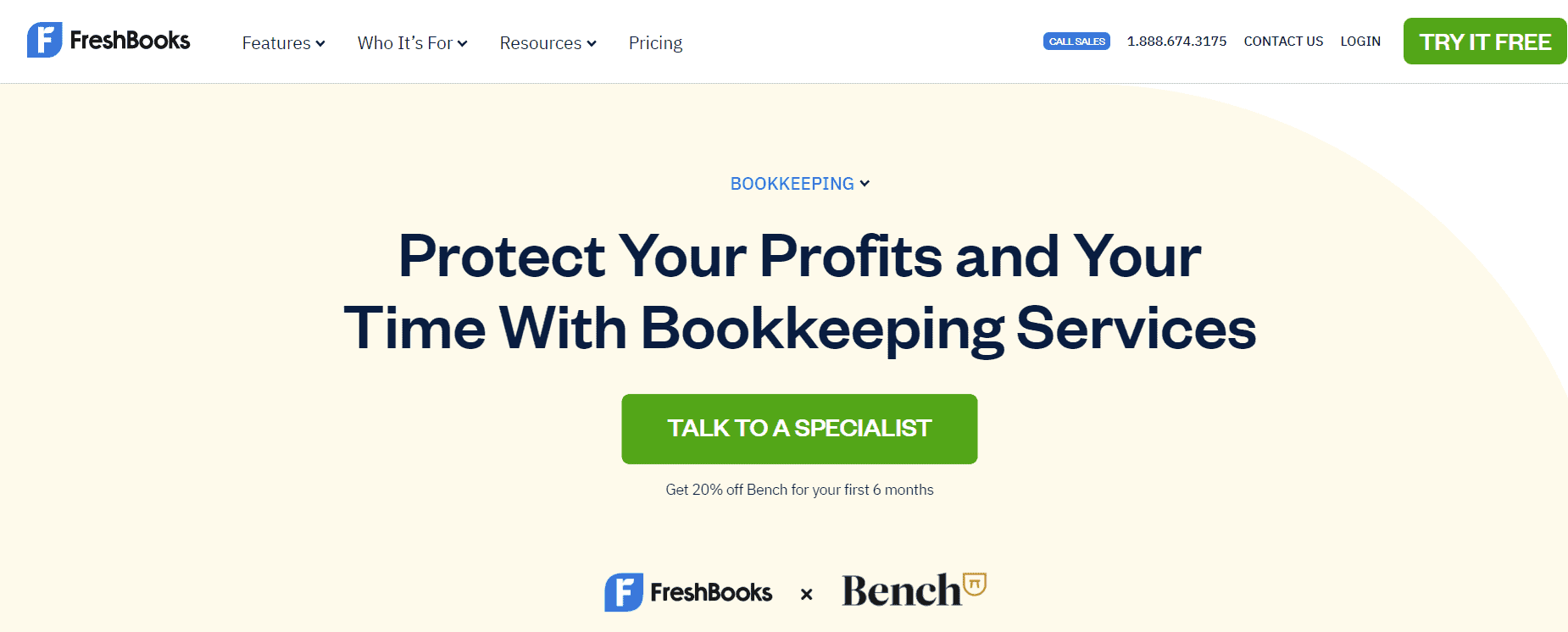 FreshBooks is a cloud-based accounting software solution designed to help small businesses manage their finances. It allows users to easily track their expenses, generate invoices and estimates, and manage their cash flow. FreshBooks also offers a number of features, such as time tracking, client portals, and automatic payment reminders.
Additionally, FreshBooks integrates with popular third-party applications. FreshBooks pricing plans start at $15/month and go up to $55/month, depending on the features needed.
III. Zoho

Zoho Books is a perfect choice if you're seeking an affordable and feature-rich accounting solution. For just $15 per month (annual payment), you get access to a range of services, including sales tax reports, end-to-end accounting, automated payment reminders, time tracking, and project expense tracking. Additionally, the software integrates seamlessly with other Zoho apps.
IV. Xero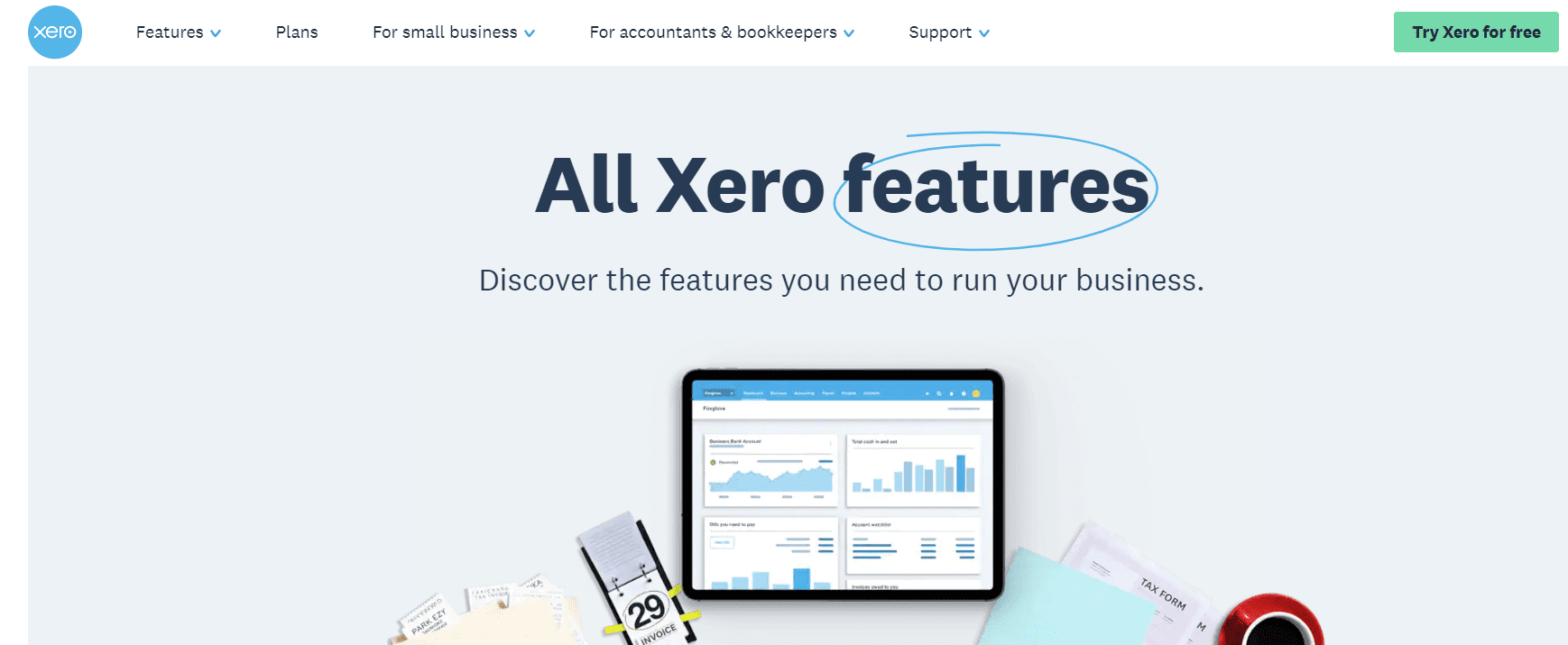 Xero is another popular bookkeeping software solution. It's designed to help small businesses easily manage their finances and cash flow. Xero allows users to track their expenses, pay bills, and generate invoices with ease. It also integrates with popular third-party applications, such as PayPal and Stripe, to make payments easier.
Additionally, Xero's mobile app allows businesses to manage their finances on the go. Xero's pricing plans range from $13/month up to $70/month, depending on the features needed.
V. Sage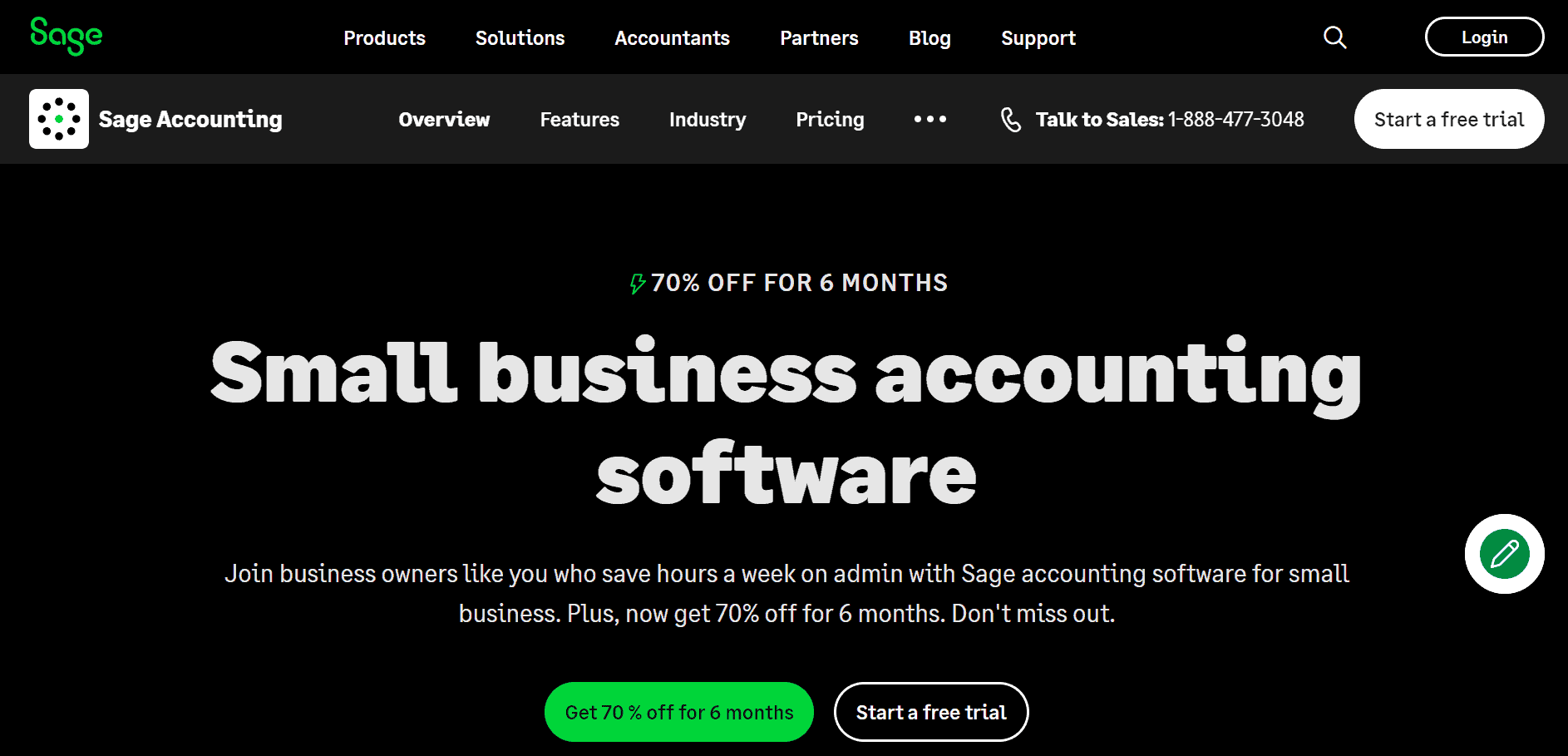 Sage Accounting software provides businesses with the comprehensive tools necessary to manage their finances. It allows users to track expenses, create invoices, and generate financial reports. Additionally, it offers advanced features such as cash flow management, budgeting, and tracking of assets and liabilities.
With its easy-to-use interface and powerful financial reporting capabilities, Sage Accounting software is an ideal solution for businesses of all sizes.
The subscription prices start at $10 for the starter plan, whereas the premium plan costs $25.
9. How Many Bookkeepers Are There in Montana?
According to the Bureau of Labor Statistics, there are over 8,000 bookkeepers employed in the state of Montana.
10. Where Can I Find The Best Montana Bookkeepers?
To find the top bookkeepers in Montana, choose your city from the list provided below.