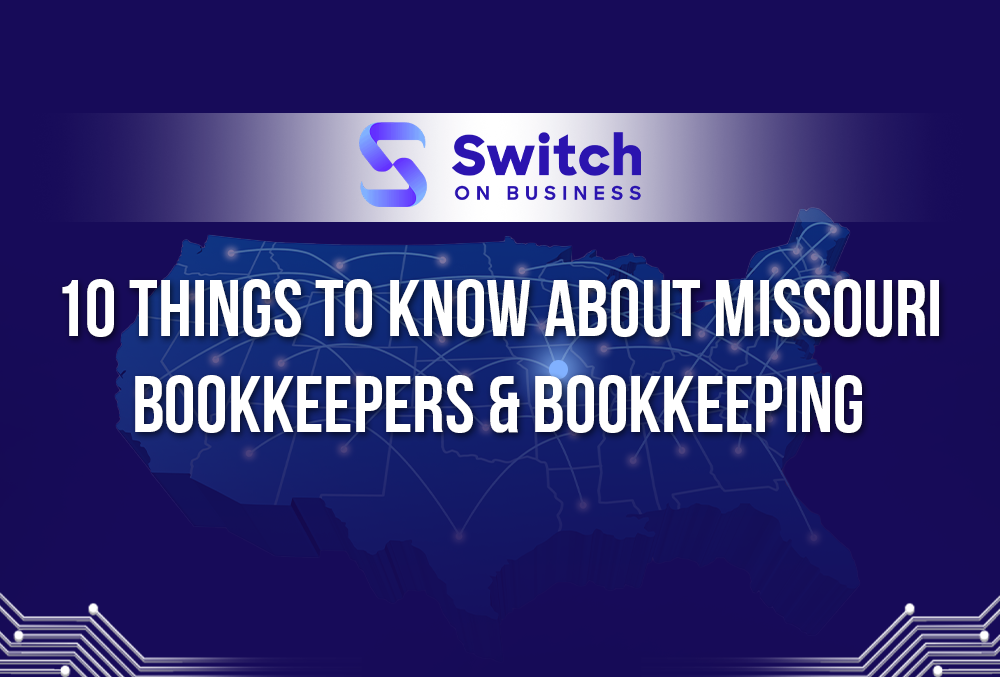 Are you looking for bookkeeping services in Missouri? Or perhaps you want to hire a full-time bookkeeper to help you with your business? Here are the top 10 things to know about Missouri bookkeepers and bookkeeping to make your decision a bit easier.
1. How Much Do Missouri Bookkeepers Cost?
Just like in most U.S. states, bookkeepers' costs vary depending on the bookkeeper's expertise and the business's needs.
The cheapest solution is to use bookkeeping software. You can even find bookkeeping platforms for free or use a paid solution, typically up to $300, depending on what kind of features your business demands.
If you visit Upwork, you'll see that Missouri freelance bookkeepers' hourly rates vary from $19 to $185.
To hire a bookkeeping company, expect to pay around $20 to $150 per hour and more, with a monthly cost adding up to several thousand dollars depending on the complexity of your business needs.
Finally, hiring an in-house, full-time bookkeeper will cost you the most, but if you're looking for a long-term commitment is your best option. In the following sections, we'll outline the costs in more detail.
2. What Are Typical Bookkeeper Hourly Rates in Missouri?
One of the options is to hire or get hired as a part-time bookkeeper. As you can see from the numbers listed below, wage estimates vary across websites:
The U.S. Bureau of Labor Statistics concluded that the average hourly wage of Missouri bookkeepers was $21.07 for 2021. The lowest hourly wage was $13.92, and the highest was $29,12.
All of the salaries listed here are base salaries. Taxes, social security, and health insurance are not included.
3. What Is the Average Bookkeeper Salary in Missouri?
The most expensive option is to hire an in-house bookkeeper. Here is an overview of bookkeepers' annual salaries in Missouri. As in the previous example, the figures vary depending on what website you're using as a source. 
The U.S. Bureau of Labor Statistics informs that the average salary of in-house bookkeepers in Missouri was $43,820 for 2021. The salary range was between $28,950, the lowest amount, and $60,570, the highest.
4. What Does a Missouri Bookkeeper Do?
Here are some of the bookkeeper's tasks according to the Missouri Office of Administration – Division of Personnel. 
Storing, encoding, and maintaining the documents and the data according to the company rules.

Using bookkeeping software to answer questions about finance and manage data.

Being fluent in basic program packages such as Microsoft Office.

Doing general office tasks:

Email correspondence.

Operating the printer, scanner, and copier.

Answering the phone.

Using bookkeeping software like Xero, Zoho Books, or Quick Books.

Reviewing documents to determine completeness, authorization, and accuracy.

Checking background information for filed reports.

Logging the data for all kinds of business transactions.

Detecting and resolving, or helping resolve, financial discrepancies.

Reconciling important reports like balance sheets, income statements, etc.

Updating account receivables and invoices.

Being familiar with state and company legislations, policies, and standards of bookkeeping, finance, and accounting.

Analyzing and processing expenses and payroll.

Processing and bank cashing vouchers and checks.
5. How to Become a Bookkeeper in Missouri?
The condition for becoming a bookkeeper in Missouri is having a high school diploma or higher. However, even if you didn't study a subject related to bookkeeping, you can still practice bookkeeping if you receive training at work.
6. Do You Need to Be Certified or Licensed to Be a Missouri Bookkeeper?
A license is not mandatory in Missouri but certainly opens doors to higher-paying jobs. If you want to obtain a permit and become a Certified Public Accountant (CPA) in Missouri, here's what you need to do:
Obtain 150 semester hours in accounting courses at the college level.

Obtain the required number of working experience hours.

Complete the course and exam in professional ethics.

Pass the CPA examination.

Submit license application.

Renew the license every two years.
7. Can I Take Any Bookkeeping Classes in Missouri?
Regarding bookkeeping classes in Missouri, it's best to take those organized by universities and colleges because these institutions offer the most reliable, standardized courses aligned with the current trends in the industry.
For example, you can enrol in an introductory bookkeeping course at the Missouri State University – West Plains. This course is worth 12 credit hours. The topics covered are introduction to financial accounting, payroll accounting, introduction to individual income tax accounting, computers for learning, and business mathematics.
For $2,195, you can take a bookkeeping course at Northwest Missouri State University. This program is worth 140 course hours. Here are the most important topics you will cover: adjusting entries, correcting accounting errors, depreciation, payroll, inventory, fraud prevention, and internal control. Assistance in exam preparation and the final exam are included in the price.
You can also check out this University Registrar of the University of Missouri with information about courses on accounting and bookkeeping or this overview of classes and workshops compiled by the Missouri Association of School Business Officials.
8. What Software Can I Use For Bookkeeping in Missouri?
For your Missouri-based business, you can try any bookkeeping software you like. Still, to help you decide, here's an overview of the five most popular bookkeeping programs.
I. QuickBooks

QuickBooks is a commonly taught bookkeeping software due to its popularity. Although its basic plan costs $30, which is not the most inexpensive option, it frequently provides discounts of 50% or more.
Some of the features you can expect in the first three price tiers (also the most often used ones) are income and expense tracking, tax deductions, general reports, cash flow, contractors, connecting all sales channels, bill management, inventory, and more.
II. Xero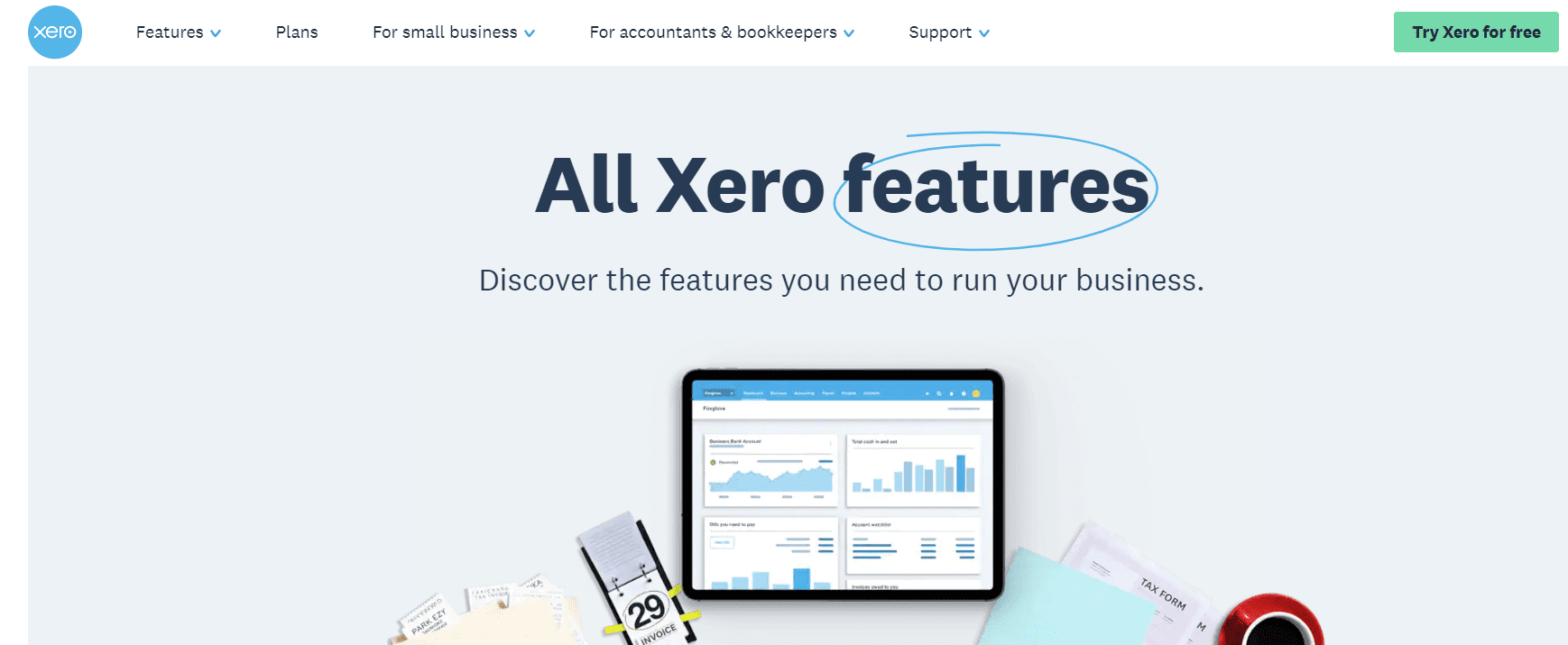 If you are looking for the cheapest option, Xero is your best friend. On top of that, in 2022, Forbes listed this software as the best invoicing and billing software for growing businesses.
Bank connections, bill payments, claim expenses, project tracking, bank reconciliation, inventory, and invoicing are just a fraction of this software's features.
With a basic plan of only $13 per month, it is an ideal option for individuals and small businesses on a budget.
III. Zoho Books

Zoho Books accounting software offers end-to-end accounting, an easy-to-integrate business platform, tax compliance, and many valuable features such as time tracking, banking, reports, inventory, automatic tax calculations, tax payments, and reconciliation.
The basic plan costs only $15 monthly if you pay for the year ahead.
IV. Patriot Software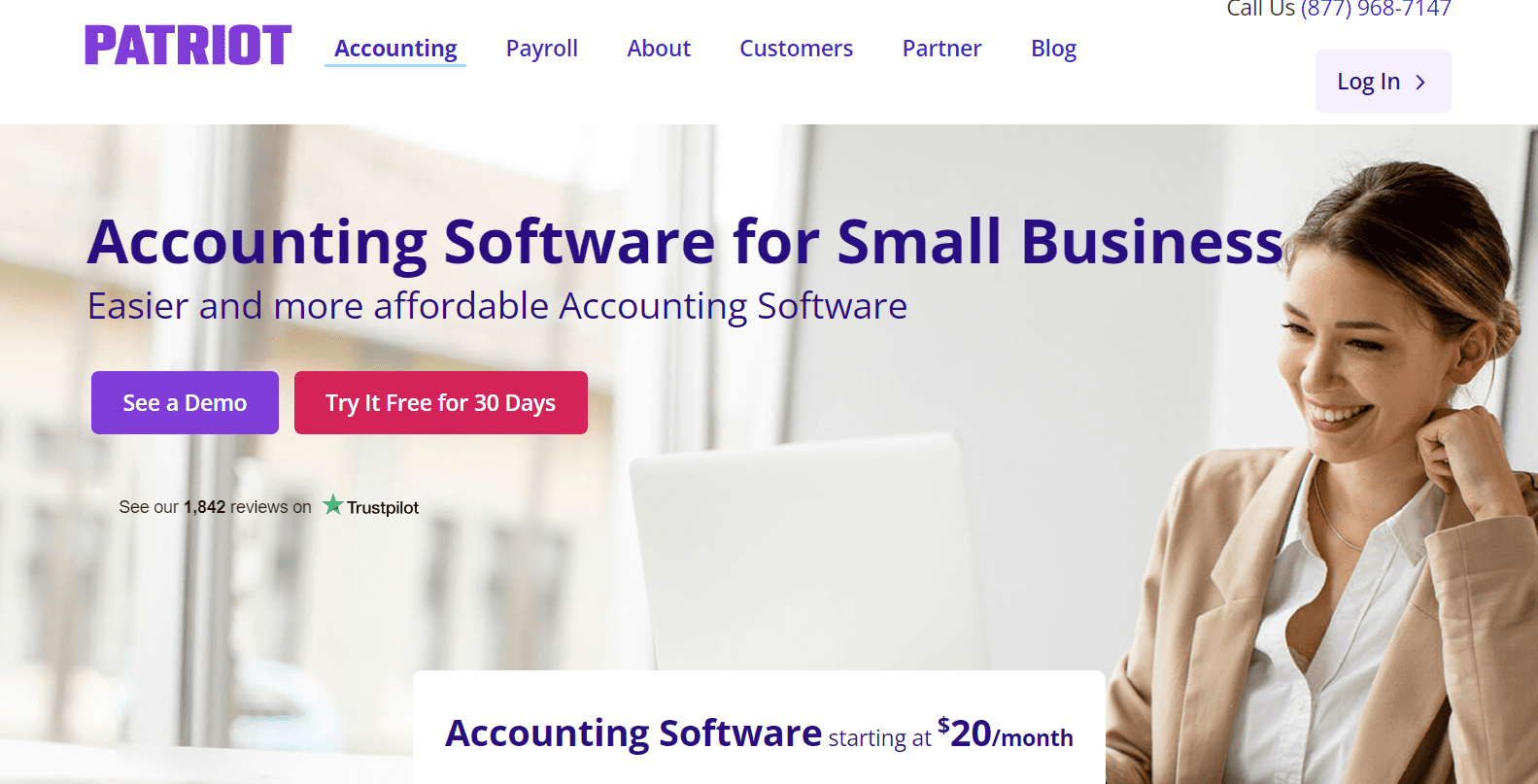 Patriot Software is a great option for small businesses, with pricing that starts at $20 per month. Their onboarding is easy, allows unlimited users, sending unlimited invoices to unlimited customers, and free USA-based support. In addition, you can count on features like trackers for money, income, and costs, various essential reports, and many more.
V. Fresh Books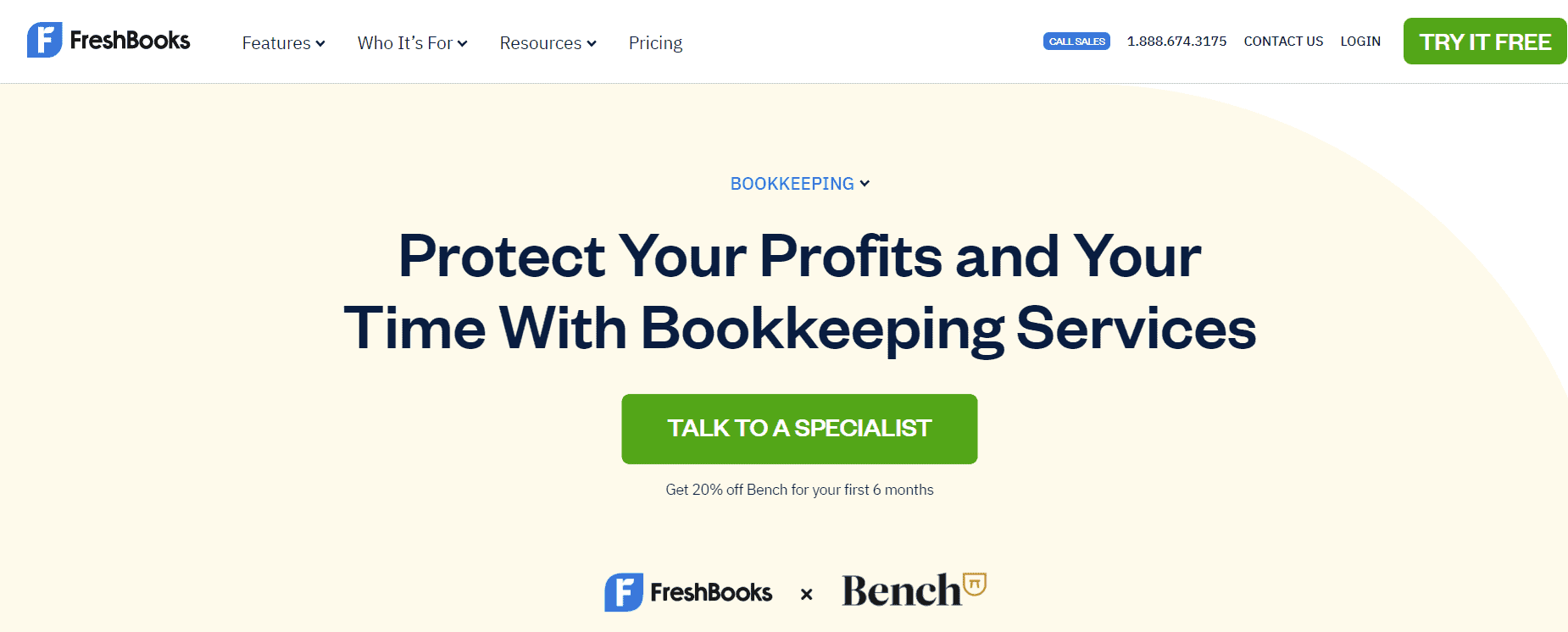 Fresh Books is a well-known bookkeeping software that offers a starting plan for $17, with an additional 20% discount available to new users during their first 6 months. The software includes various features such as expenses, receipts, payments, projects, estimates, invoicing, payroll, proposals, time tracking, and more.
9. How Many Bookkeepers Are There in Missouri?
There are 26,580 bookkeepers in Missouri, according to the U.S. Bureau of Labor Statistics. The self-employed ones are not taken into this calculation.
10. Where Can I Find The Best Missouri Bookkeepers?
Find the best bookkeepers in Missouri near you by clicking on your city from the list below: