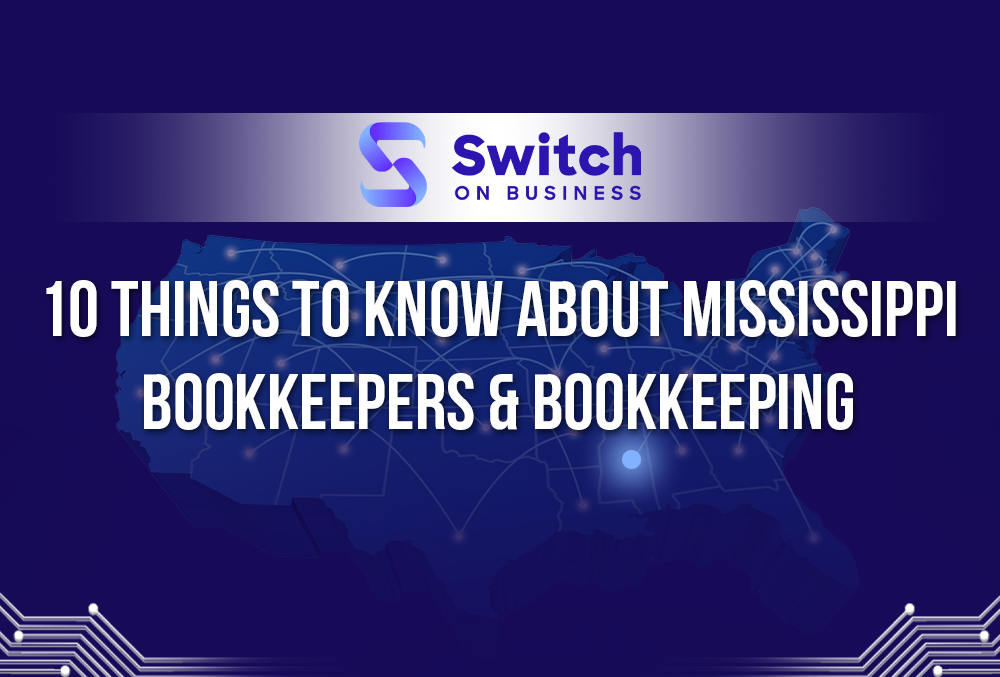 Would you like to hire a bookkeeper in Mississippi? Or maybe you're searching for a Mississippi-based bookkeeping service? To make your decision easier, we've compiled this guide outlining the top 10 things to know about Mississippi bookkeepers and bookkeeping.
1. How Much Do Mississippi Bookkeepers Cost?
The expenses associated with hiring a bookkeeper can vary significantly across different states in the United States.
Despite this variability, utilizing bookkeeping software is generally the most economical option. Depending on your specific needs and the level of support required, the cost of these platforms can range from being completely free to a few hundred dollars per month.
If you were to browse through a freelance platform like Upwork, you would find that Mississippi bookkeepers charge between $15 and $100 per hour for their services.
If you require more extensive assistance, consider partnering with a bookkeeping agency, which could cost anywhere from a few hundred to several thousand dollars monthly. The precise price tag of third-party bookkeeping services is determined by the scope of the work performed by the bookkeeper and the intricacy of your business needs.
Finally, the priciest option is to hire an in-house bookkeeper, where the hourly rates range from $14 to $35, and annual base salaries begin at $25,000.
2. What Are Typical Bookkeeper Hourly Rates in Mississippi?
Depending on the scope of your business needs, you could employ a part-time bookkeeper. Here's how much it would cost you by the hour.
This data is subject to change, so check the websites for the latest developments.
By consulting the U.S. Bureau of Labor Statistics, we have discovered that Mississippi bookkeepers earned an average hourly wage of $19.25 in 2021. The same institution reported that the lowest hourly wage was $14.20, while the highest was $28.86.
All hourly wages listed here are base wages, which don't include taxes, social security, or health insurance.
3. What Is the Average Bookkeeper Salary in Mississippi?
Let's overview annual bookkeeper salaries in Mississippi, as indicated in popular online databases. The variability of figures across sources seems to be high.
The data listed here is valid for the time of writing this article and is subject to change.
The U.S. Bureau of Labor Statistics reported on their website that the bookkeeper's average annual salary in Mississippi is $43,330. According to their figures, the lowest salary is $29,960, and the highest is $59,760. 
4. What Does a Mississippi Bookkeeper Do?
According to the U.S. Bureau of Labor Statistics, here are some of the bookkeeper's most paramount skills and tasks:
Completing general office duties:

Answering the phone

Writing e-mails

Operating office equipment:

Copier

Fax machine

Scanner

Printer

Using a computer with accounting software installed to answer general questions about the company's finance.

Being comfortable with basic program packages such as Microsoft Office.

Storing and coding files and documents according to company rules.

Being comfortable with bookkeeping and accounting software like QuickBooks, Xero, Sage, etc.

Checking background information of filed reports and different documents.

Analyzing and presenting financial information when needed.

Updating invoices and account receivables regularly.

Being familiar with both company rules and policies and state legislation and standards.

Analyzing payroll, expenses, etc.

Receiving, recording, and bank cashing checks and vouchers.

Finding and noting or reconciling any potential discrepancies in records.
5. How to Become a Bookkeeper in Mississippi?
To become a bookkeeper in Mississippi, you don't need a university diploma or a special license. A high school diploma is sufficient, but relevant work experience usually wins the heart of employers.
6. Do You Need to Be Certified or Licensed to Be a Mississippi Bookkeeper?
As mentioned above, licenses or certifications are unnecessary to become a bookkeeper in Mississippi, but they pave the way toward better-paying jobs. Since licenses usually require renewal, creating positive pressure to always be up-to-date with the latest developments, laws, and policies within the industry.
According to the Mississippi State Board of Public Accountancy, the requirements for obtaining a bookkeeping and accounting license and certification include the following criteria:
Education:

you need to obtain 150 semester hours of college education with a baccalaureate or higher degree in the related field and a minimum of 48 semester hours upper division or graduate-level business and accounting courses.

Residency:

you need to be a resident of the state of Mississippi.

Background check:

you need to agree to an online background check for the initial application and future license renewals.

CPA Exam:

applicant needs to pass a uniform licensure exam.

Experience:

applicant needs to have at least one year of relevant experience gained by being full-time employed in the bookkeeping or accounting position within three years of completing the CPA examination.

License renewal:

every three years.
Remember that you must also pay fees for both the application and each renewal of your CPA license.
7. Can I Take Any Bookkeeping Classes in Mississippi?
There are many options for bookkeeping classes in Mississippi, but how does one know which one to choose?
Here are some options that will give you a proper introduction to bookkeeping.
At the Mississippi State University Extension, the Centre for Continuing Education offers a 6-month course for a certified bookkeeper. It is worth 140 semester hours, and it costs $2,345. This course is designed for people with bookkeeping experience who wish to prepare for the CPA exam. The course is considered advanced, so aspiring bookkeepers without practical experience may find it challenging.
What if you already hold a bachelor's degree but didn't major in accounting and wish to push your career in that direction? In that case, you can pursue an MBA program in accounting at the Mississippi School of Business. This program will prepare you for the job and help you pass the CPA examination.
Bookkeeping and accounting courses are also available at the University of Mississippi – Patterson School of Accountancy.
Finally, bookkeeping and accounting are taught at Mississippi College, Strayer University, and the University of Southern Mississippi.
8. What Software Can I Use For Bookkeeping in Mississippi?
There are tons of bookkeeping software options you can use in Mississippi. Just be aware that using bookkeeping software will require more effort than hiring a bookkeeper to do the work.
Here are the five most popular bookkeeping software solutions.
I. QuickBooks

One of the most popular bookkeeping software, QuickBooks, is commonly taught in college-level bookkeeping courses. However, its quality comes with a price tag – its most basic plan starts at $30 per month, which is more than most of its competitors require.
With a friendly user interface, Quick Books also offers several valuable features like income and expenses, general reports, enhanced reports, tax deductions, receipt capture, estimates, mileage tracking, and more. Everything a bookkeeper would need, and more!
II. Xero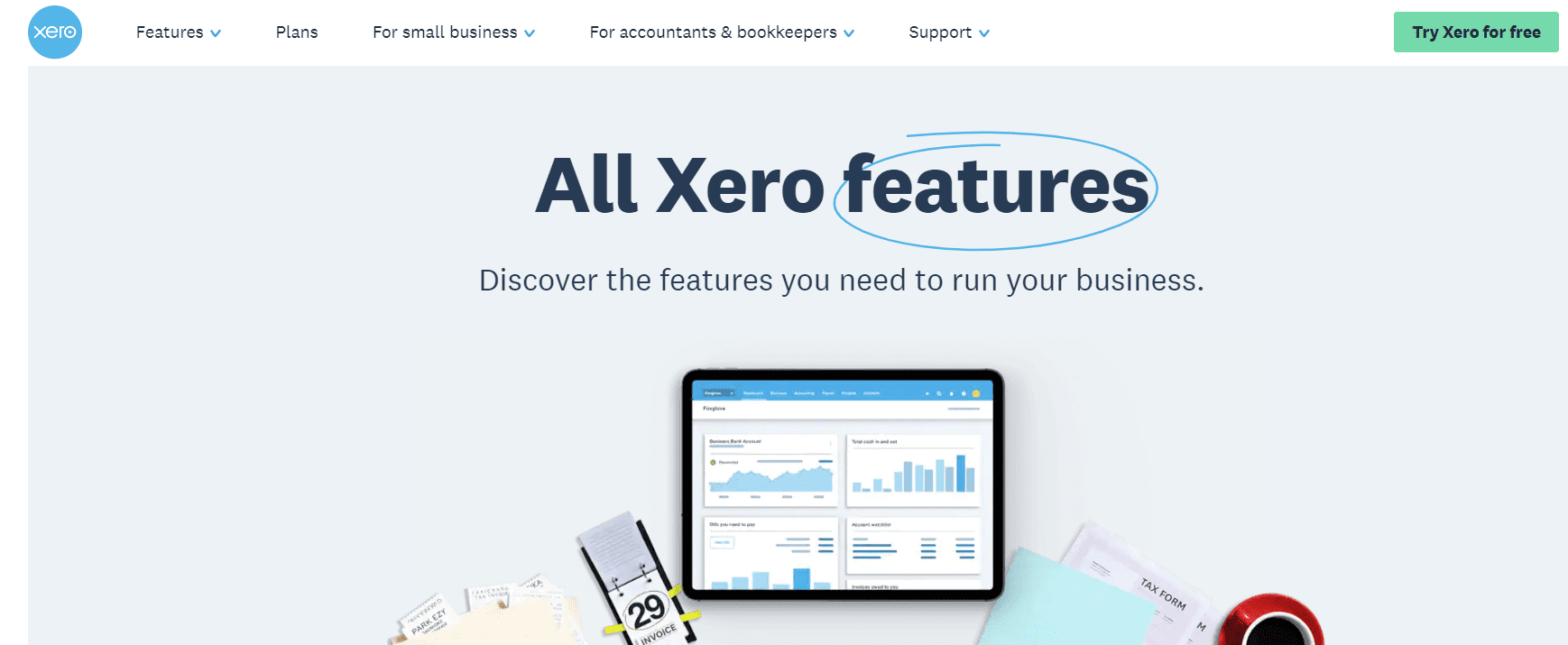 Over the past few years, Xero has become an increasingly popular bookkeeping software choice. This is likely due to its combination of affordability and comprehensive feature set. For a monthly fee of just $13, Xero offers a wealth of tools and capabilities. These include streamlined submission and reimbursement of expense claims, robust spending management functionality, seamless bank connections, and secure online payment access.
III. Zoho Books

Zoho Books is another quite affordable solution that costs only $15 monthly if you subscribe for an entire year ahead. Besides the eye-catching price, it includes excellent features like end-to-end accounting, 1099 reports, sales tax reports, tax compliance, payments and reconciliations, and many more. It's also integrable with over 50 other Zoho apps and other software solutions!
IV. Patriot Software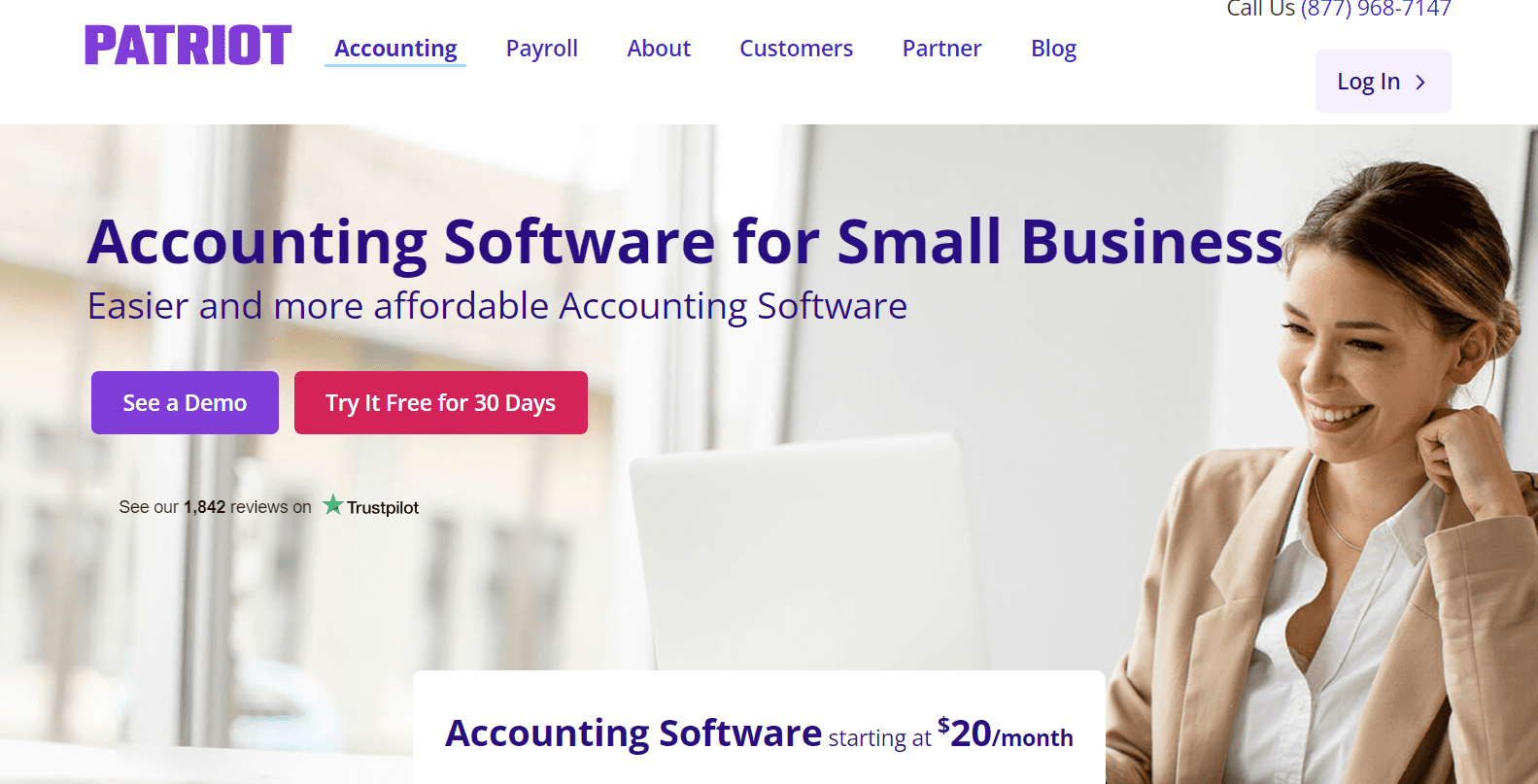 Patriot Software is an all-inclusive platform that offers a variety of features designed to meet the needs of businesses of all sizes. Its basic plan, priced at $20 per month, provides users with a comprehensive suite of tools that streamline many critical business functions.
With Patriot Software, users can easily create and print 1096 and 1099 reports, e-file their 1099 reports, and track expenses, income, and finances. In addition, the platform offers a user-friendly interface that simplifies complex accounting tasks, making it an ideal solution for small business owners looking to save time and reduce stress.
V. Fresh Books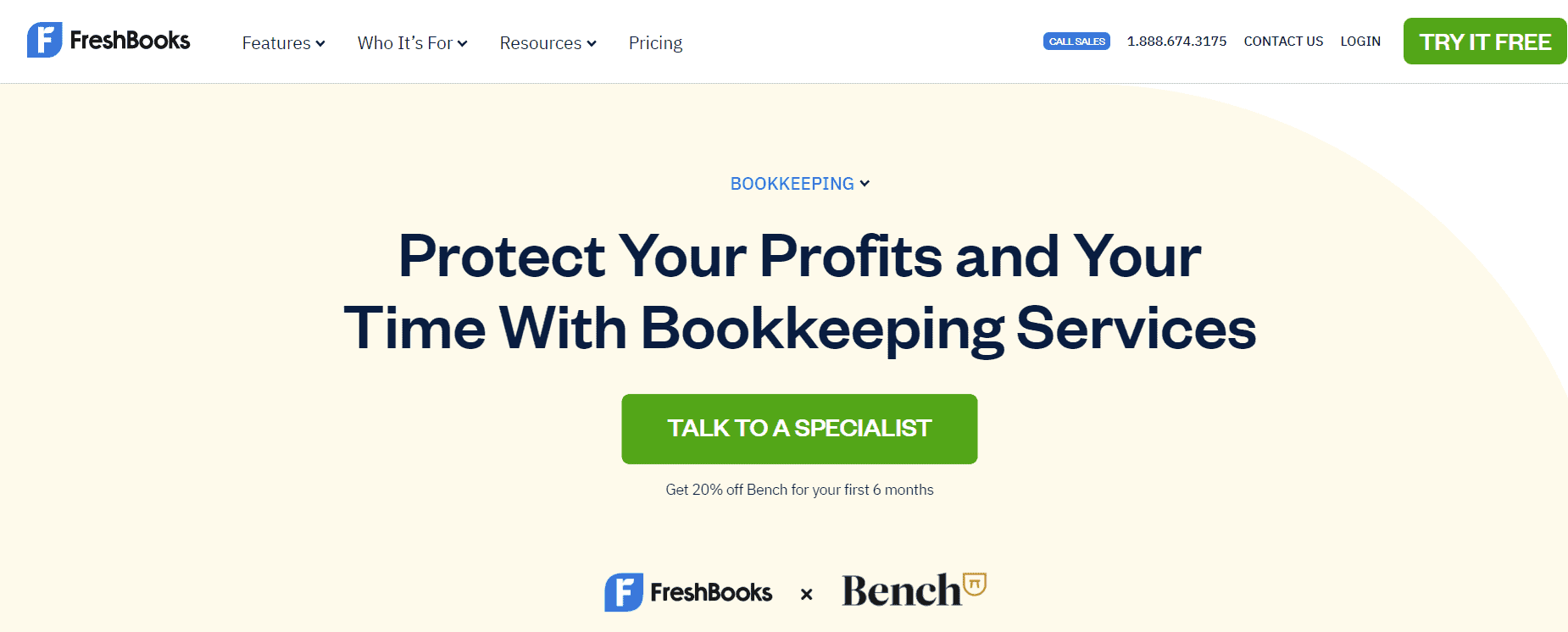 Next to Quick Books, Fresh Books are probably the second most popular bookkeeping software on the market. For new users, Fresh Books offers a substantial 20% discount on their services for the first six months. Additionally, the platform has partnered with Bench to provide bookkeeping services to its customers.
Fresh Books boasts an extensive list of valuable features that can benefit anyone engaged in bookkeeping. These include comprehensive payroll capabilities, mileage and time tracking, invoicing tools, and a wide array of commonly used reports. 
9. How Many Bookkeepers Are There in Mississippi?
The U.S. Bureau of Labor Statistics estimates that there are 10,960 bookkeepers currently working in Mississippi. However, this figure does not take into account those who are self-employed.
10. Where Can I Find The Best Mississippi Bookkeepers?
Find the best bookkeepers in Mississippi near you by clicking on your city from the list below: