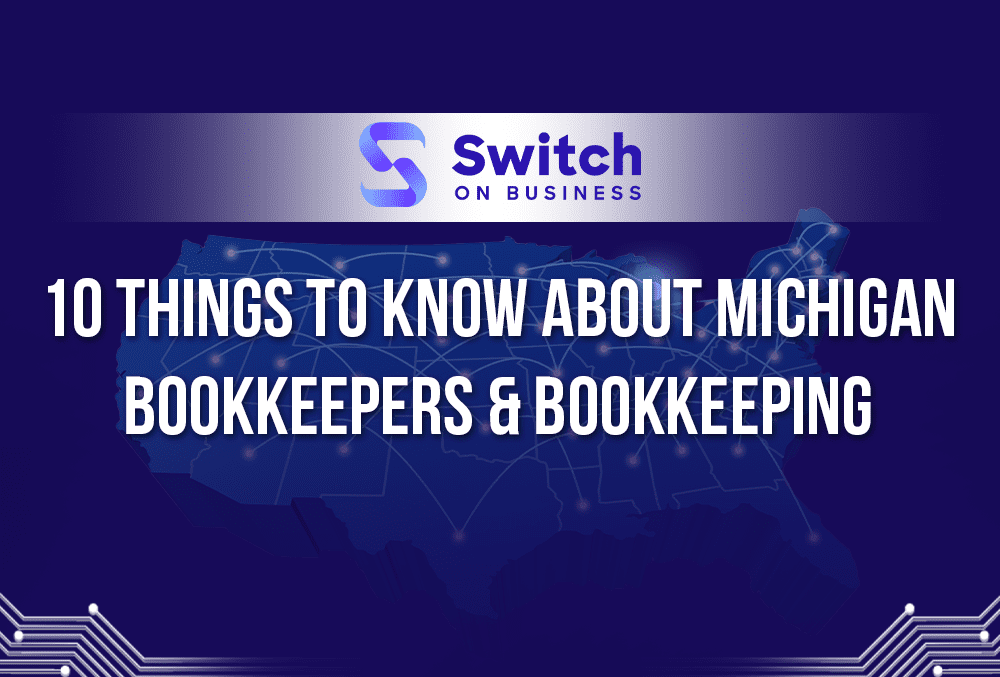 This guide provides all the information needed to find a bookkeeper or bookkeeping company service in Michigan. It includes 10 things to know about Michigan bookkeepers and bookkeeping, as well as advice on how to become a bookkeeper in this state.
Whether you're searching for a bookkeeping service or you're interested in pursuing the profession, this guide has you covered.
1. How Much Do Michigan Bookkeepers Cost?
The cost of a bookkeeper in Michigan is dependent on the size and complexity of the business, the services being provided, and any extra charges for travel or software. The fee charged for their services can be calculated on either a monthly or project basis, with additional fees for any required software or travel.
If you're in Michigan and looking to hire a bookkeeper, Upwork offers a range of options with an average hourly rate of $35-$190. Alternatively, you can opt for a local bookkeeping firm, but the fees for the project will vary, usually from $180.00 to thousands of dollars per month.
Subscribing to an online accounting and bookkeeping software tool is a more cost-effective option than other alternatives. Bookkeeping software prices can differ depending on the subscription plan, but they're usually much cheaper than hiring a freelance or self-employed bookkeeper or bookkeeper service.
Additionally, some software tools can be bought with a single payment, which would give you access to them for life and offer great value for money.
2. What Are Typical Bookkeeper Hourly Rates in Michigan?
How much does it cost to hire a bookkeeper in Michigan? The cost of this service can vary depending on who you hire. Let's take a look at some of the data:
The Bureau of Labor states that Michigan has an average hourly wage of $20.83 for bookkeeping, accounting, and auditing roles. This is quite close to the median wage of $21.00, which shows that salaries are evenly dispersed. The lowest reported wage is $18.08, and the highest is $19.51.
3. What Is the Average Bookkeeper Salary in Michigan?
Online sources indicate that bookkeepers in Michigan can expect to receive a generous full-time wage. Salaries for this role span from a minimum of $37,597 to a maximum of $42,785 annually.
The Bureau of Labor reports that bookkeepers in Michigan can expect to make a considerable annual income, averaging around $43,330 before taxes and benefits are accounted for.
4. What Does a Michigan Bookkeeper Do?
Bookkeepers in Michigan are responsible for a variety of tasks, as outlined by the U.S. Bureau of Labor Statistics.
Bookkeepers, auditors, and accounting clerks are responsible for handling fiscal affairs and guaranteeing exactness in postings, figures, and reports. They employ bookkeeping software applications, note checks, money, vouchers, and additional financial proceedings, and construct statements such as income tax returns or balance sheets.
What's more, they're tasked with prepping bank deposits, supervising payroll, dealing with bills, and surveying overdue accounts.
They may also be in charge of creating tax returns, developing asset and liability statements, and ensuring compliance with relevant laws and regulations.
Ultimately, bookkeepers in Michigan are held responsible for accurately recording financial transactions. 
5. How to Become a Bookkeeper in Michigan
If you're interested in becoming a bookkeeper in Michigan, you need to have a high school diploma or equivalent. Additionally, you should take math and accounting courses to gain the skills needed for the position.
To further enhance your knowledge and qualifications, you can consider taking additional training or education, such as completing a certificate program online or at a local college or university.
Before applying, research the job and employer in order to ensure that you meet all of their requirements.
6. Do You Need to Be Certified or Licensed to Be a Michigan Bookkeeper?
Yes, bookkeepers in Michigan must be licensed through the Michigan Department of Licensing and Regulatory Affairs. The requirements for licensure include a high school diploma or equivalent, the passing of an examination, and the completion of approved bookkeeping courses.
The requirements for licensure as a bookkeeper in Michigan include the following.
You must have a bachelor's degree and 150 college credits, including credits in accounting, auditing, and in general business subjects.
Additionally, you must submit transcripts shortly after taking the test (there's a sixty-day window), as well as have at least one year of experience, equaling a total of 2,000 hours of employment.
There are no age, citizenship, residency, social security number, or ethics exam requirements.
7. Can I Take Any Bookkeeping Classes in Michigan?
There are many bookkeeping classes offered in Michigan. Options include online courses, such as those offered by The American Institute of Professional Bookkeepers, as well as in-person classes at local universities, colleges, and community colleges.
Students in Michigan who are considering earning an accounting degree must consider the pros and cons of attending an online, on-campus, or hybrid program. 
On-campus programs provide structure and more face time with professors and peers, while online programs offer more flexibility and convenience. Hybrid programs offer a combination of the two, meeting on campus one or two times per week and assigning coursework to complete at the students' convenience. 
Recent high school graduates, working learners, parents, and older students all have different needs that may be met by one of these programs.
Some of the most notable options include:
8. What Software Can I Use For Bookkeeping in Michigan?
In Michigan, there are many different bookkeeping software options available. Each of these software solutions offers features for tracking income and expenses, creating invoices, and managing payroll. 
Additionally, most of these software solutions offer cloud-based versions, making it easy to access and manage your bookkeeping information from anywhere.
I. QuickBooks

QuickBooks is the most renowned software for bookkeeping that has become a staple in university courses. Despite its comparatively expensive price tag, beginning at $17 per month, its features are invaluable. These features include comprehensive income and expense tracking, sophisticated invoices and payments, comprehensive reports, useful mileage tracking, and advantageous tax deductions.
The convenient QuickBooks can seamlessly connect to other corporate applications, such as Point of Sale systems, QuickBooks Online, and QuickBooks Payments. Its intuitive dashboard provides companies with a quick and easy way to review their finances and even customize reports to gain valuable insights into their organization.
Simple Start plan – $17

Essentials plan – $26

Plus Plan – $36
II. FreshBooks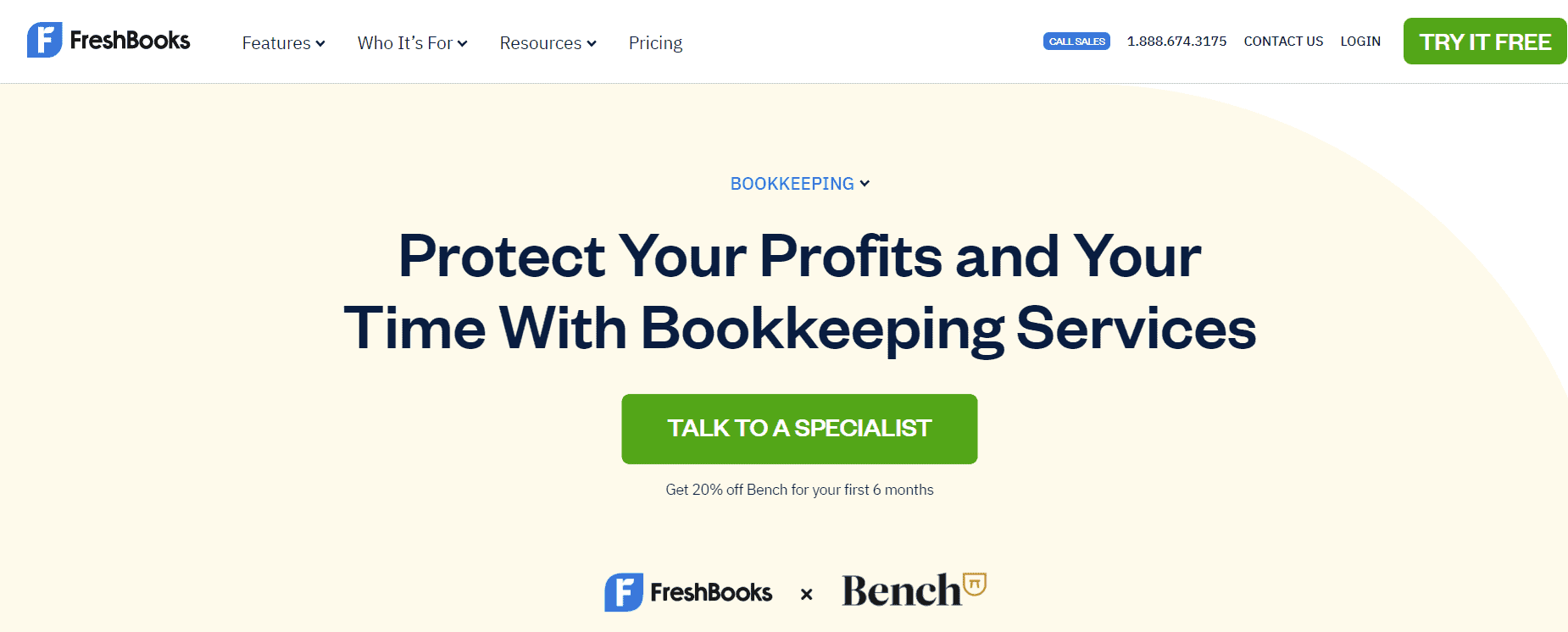 FreshBooks is an impressive cloud-based accounting software solution crafted to facilitate small businesses with their finances. This remarkable software provides users with the capability to effortlessly track expenses, generate invoices and estimates, and supervise their cash flow. Additionally, FreshBooks offers an array of features, including time tracking, client portals, and automated payment reminders.
Moreover, this all-star accounting software integrates with popular third-party applications. FreshBooks pricing plans start at an economical $15/month and extend up to $55/month, varying according to the features required.
III. Patriot Software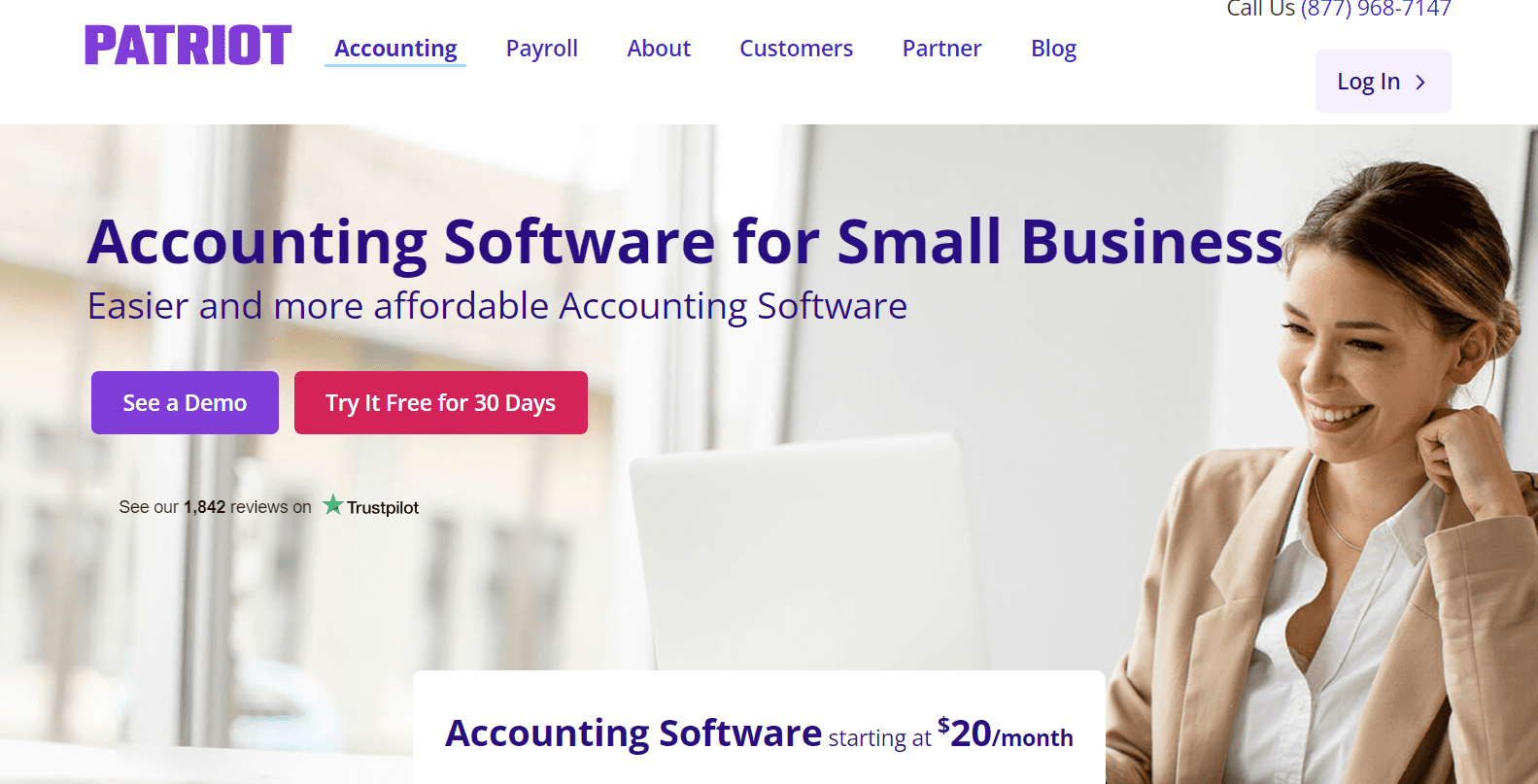 Patriot Software is an easy-to-use accounting solution designed to help small businesses manage their finances. The software offers a range of features, including invoicing, accounts payable and receivable, inventory tracking, and financial reporting. It also provides users with the ability to customize their accounting and reporting processes.
Patriot Accounting Software is available as both an online and desktop application. For just $20 per month, the entry-level package allows you to track your finances and print the 1099 and 1096 forms. 
IV. Xero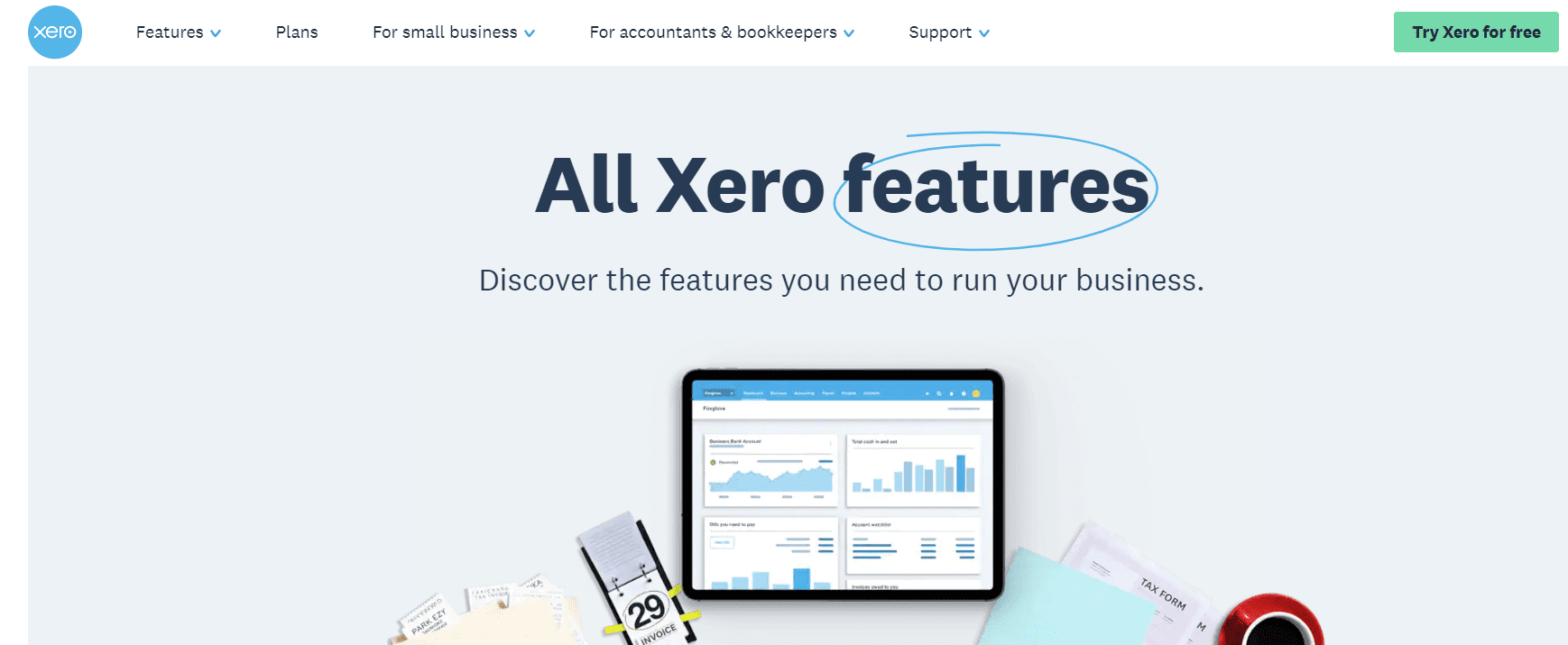 Xero is a bookkeeping software solution tailored for small businesses to help them manage their money and stay on top of their finances. It enables users to track expenses, pay bills, and generate invoices with ease, as well as integrate with popular third-party applications, like PayPal and Stripe, for more convenient payments. Users can also use the Xero mobile app to manage their finances while they're on the move.
The pricing plans are affordable, ranging from $13 to $70/month depending on the level of features required.
V. Sage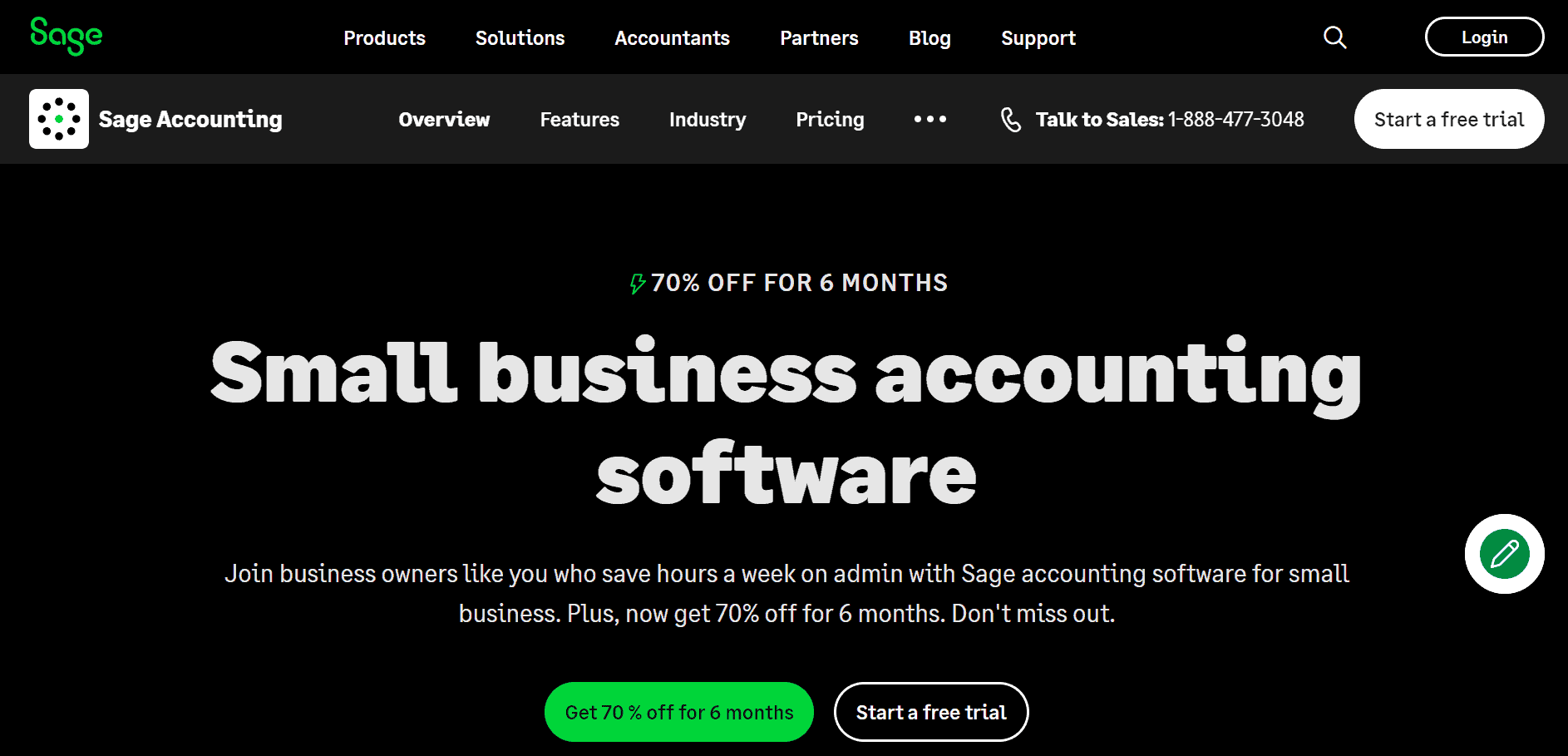 Sage Accounting software is a cloud-based accounting solution designed to help small and medium-sized businesses automate their financial management processes. It provides users with tools to manage accounts, invoices, and other financial transactions. The software also helps businesses keep track of their cash flow, balance sheets, and other financial reports.
Additionally, Sage Accounting software includes features such as payroll management, automatic tax filing, and automated bank reconciliation.
The subscription prices start at $10 for the starter plan, whereas the premium plan costs $25.
9. How Many Bookkeepers Are There in Michigan?
According to the Bureau of Labor Statistics, there are over 35,000 bookkeepers employed in the state of Michigan.
10. Where Can I Find The Best Michigan Bookkeepers?
To find the top bookkeepers in Michigan, choose your city from the list provided below