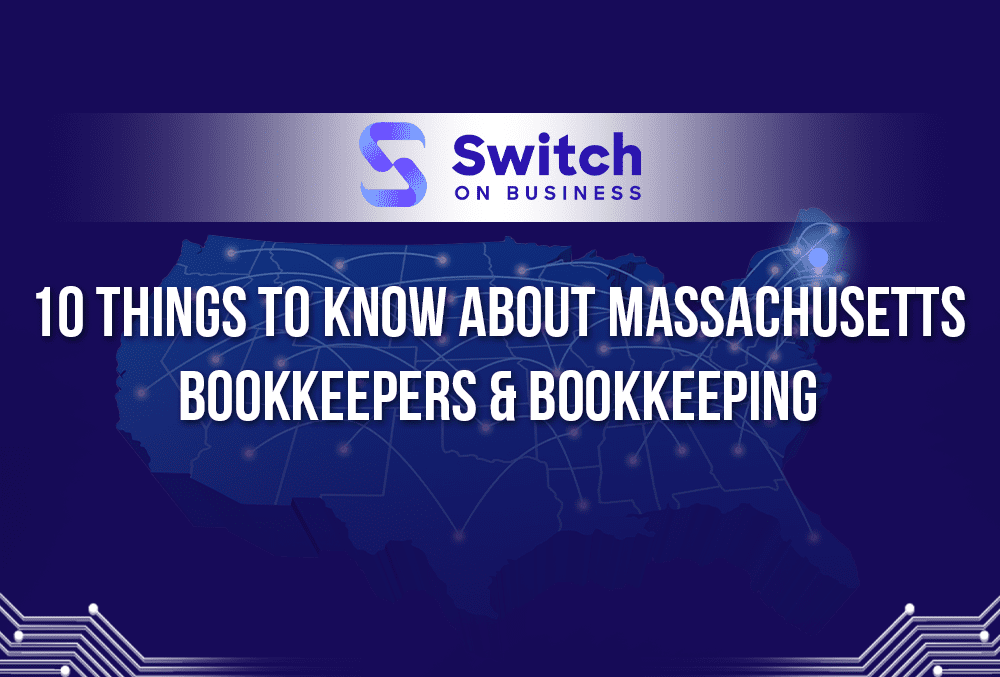 Would you like to know more about bookkeepers and bookkeeping in Massachusetts? Whether you want to hire a bookkeeper or gear your career in that direction, we got you covered. Here are the top 10 things to know about Massachusetts bookkeepers and bookkeeping.
1. How Much Do Massachusetts Bookkeepers Cost?
There are several types of bookkeeping services in Massachusetts, and their prices vary greatly.
Bookkeeping software

Freelance (pay-by-the-hour) bookkeepers

Bookkeeping agencies

In-house bookkeepers
The budget option is purchasing bookkeeping software. These solutions can go up to $300. However, some bookkeeping software companies offer a free bundle depending on your annual turnover. While software might not cost you much money-wise, it will require a time investment, as you'll be the one managing it.
An alternative is to hire a bookkeeping agency, which may charge anywhere from $20 to $75 per hour, depending on your specific requirements, with a monthly cost of up to $3000.
On Upwork, Massachusetts bookkeepers charge from $30 to $125 per hour for their services.
Lastly, opting to employ a full-time bookkeeper is the most expensive choice. In the subsequent sections, you will discover more details about the potential expenses associated with this option.
2. What Are Typical Bookkeeper Hourly Rates in Massachusetts?
How much do Massachusetts bookkeepers charge per hour? You can expect the following figures if you're considering hiring a part-time bookkeeper or looking for a part-time bookkeeping gig.
The figures, however, vary depending on the source of information. The info from the most popular salary websites is as follows:
The United States Bureau of Labor Statistics estimates that a Massachusetts-based bookkeeper's average hourly rate is $25.64. The Bureau also estimated the lowest hourly wage at $17.86 and the highest at $36.65. 
Keep in mind that these figures are subject to change. To see if hourly wages have changed, we recommend checking out the websites.
3. What Is the Average Bookkeeper Salary in Massachusetts?
Employing an in-house bookkeeper is likely the least affordable option, but in some cases, the benefits exceed the costs. Before deciding to hire or become an in-house bookkeeper, check out the yearly wages for bookkeepers in Massachusetts:
The U.S. Bureau of Labor Statistics reports that the typical pay for internal bookkeepers in Massachusetts is $53,340, with a minimum of $37,140 and a maximum of $76,240.
The figures listed here are valid at the time of publishing this article. However, keep in mind that they're subject to changes. We recommend visiting the sources' websites to check for new data audits.
4. What Does a Massachusetts Bookkeeper Do?
According to the United States Bureau of Labor Statistics, here's a list of tasks and skills of bookkeepers.
Work on a computer with accounting software installed to record, operate, and analyze relevant financial data and answer important questions about finance.

Understand and use the language of finance.

Check documents, files, and figures for accuracy.

Enter, code and label data accurately following company rules.

Compile and store financial records using tools like computers, ledgers, and journals.

Comfort with large databases and spreadsheets.

Work with cash, checks, and vouchers.

Detect, note, and reconcile discrepancies found in records.

Perform general office duties, including email correspondence, answering the phone, fax, printer, scanner, copier, etc.
5. How to Become a Bookkeeper in Massachusetts?
In Massachusetts, having a high school diploma is enough to qualify for a bookkeeping position, but pursuing further education could increase the chances of securing a higher-paying job.
You can also become a bookkeeper by obtaining relevant work experience.
6. Do You Need to Be Certified or Licensed to Be a Massachusetts Bookkeeper?
A CPA license in Massachusetts is not mandatory, but it's helpful if you want to progress in your career.
Here is a summary of requirements for CPA licensure according o the Massachusetts government:
Obtain 150 semester hours from an institution accredited nationally or regionally.

Pass all four sections of the Uniform CPA Examination within 18 months of enrollment.

Obtain full-time working experience of at least one year but no more than three years, encompassing at least 2000 service hours.

Obtain one working experience in full-time or part-time non-public accounting of at least 2000 experience hours (no less than one year and no more than nine years).

Obtain reference letters from your relevant superiors addressed to the board.

Pay an initial fee of $175.

Renew the license every two years for $499.
7. Can I Take Any Bookkeeping Classes in Massachusetts?
If you already have experience in bookkeeping and want to upgrade your skills, you can apply for courses in ONLC Training Centres. You'll learn more about using bookkeeping software, financial accounting, and business accounting. Some of the courses offered on this website are online, while others are in person. Prices for these courses are between $320 and $790.
If you enrol at Mass Bay Community College, you can take an online certified bookkeeper training course where you will go through the following topics:
Accruals, deferrals, adjusted trial balance

Correction of accounting errors and bank reconciliation

Payroll

Deprecation

Inventory

Internal controls and fraud prevention
At Massachusetts College of Liberal Arts, you can also enrol in a 6-month bookkeeping course worth 140 semester hours. The price for this course is $2,195. The course is online and self-paced, making it an excellent option for people who are already employed but wish to change their profession or elevate their skills and knowledge.
8. What Software Can I Use For Bookkeeping in Massachusetts?
Regarding bookkeeping software in Massachusetts, users can choose any program they prefer. While these programs can decrease financial expenses, they require more involvement.
To help you decide, we reviewed Massachusetts's most popular bookkeeping software solutions.
I. QuickBooks

You may be familiar with QuickBooks as it's often taught in college and university bookkeeping courses. For an entry-level price of $30 per month, it offers features like tax deductions, receipt capture, income and expenses, enhanced reports, cash flow, mileage tracking, sales, and sales tax, estimates, general reports, etc.
II. Xero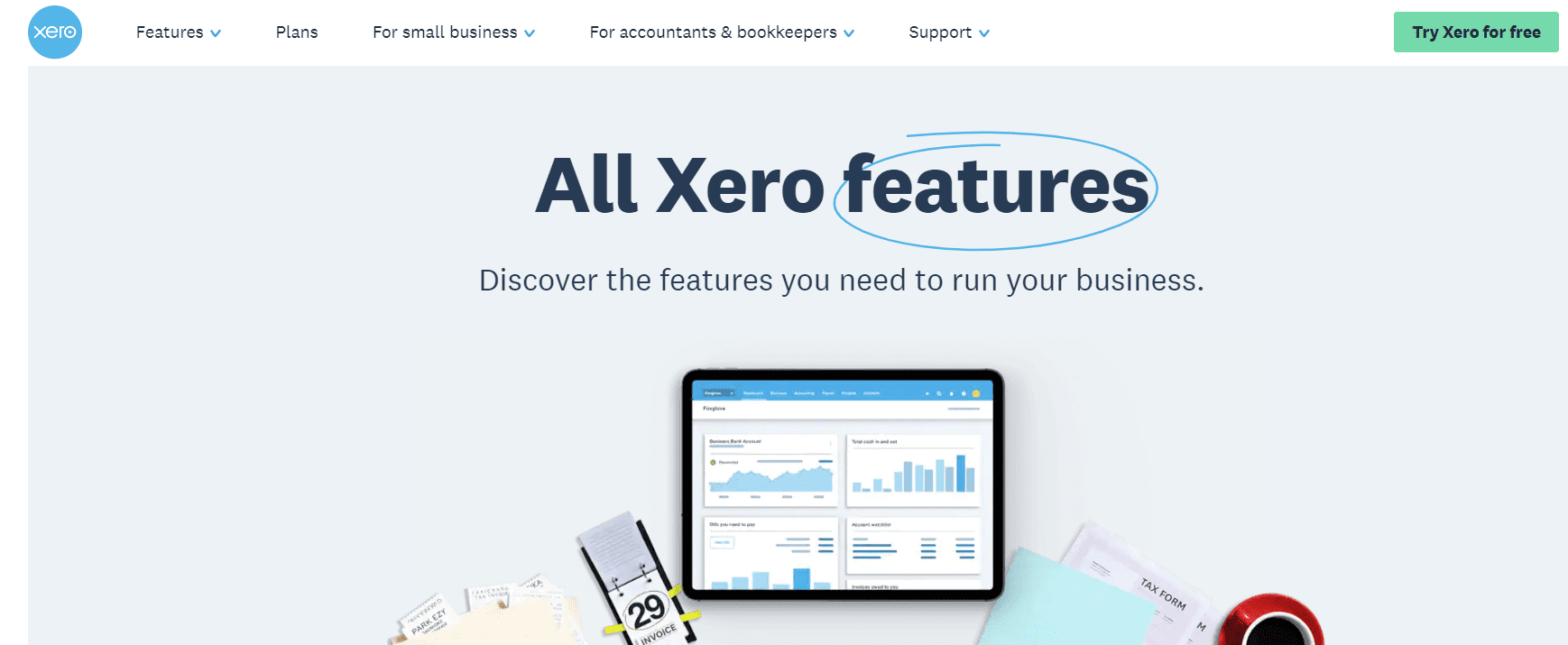 The most cost-effective alternative available on the Internet is Xero, with the basic plan starting at only $13 monthly. However, you can receive a three-month discount as a new customer, which is convenient if you want to test different software options. 
The low price doesn't reflect low functionality. The platform offers various features, including online payment acceptance, bank connections, and the possibility to submit and reimburse expense claims.
III. Zoho Books

Another popular bookkeeping software is Zoho Books. The basic plan costs $15 per month. Zoho Books' advantages over other bookkeeping software include end-to-end accounting, tax compliance, integrated business platform, tax-compliant transactions, automatic tax calculations, tax payments and reconciliations, and various valuable reports.
IV. Patriot Software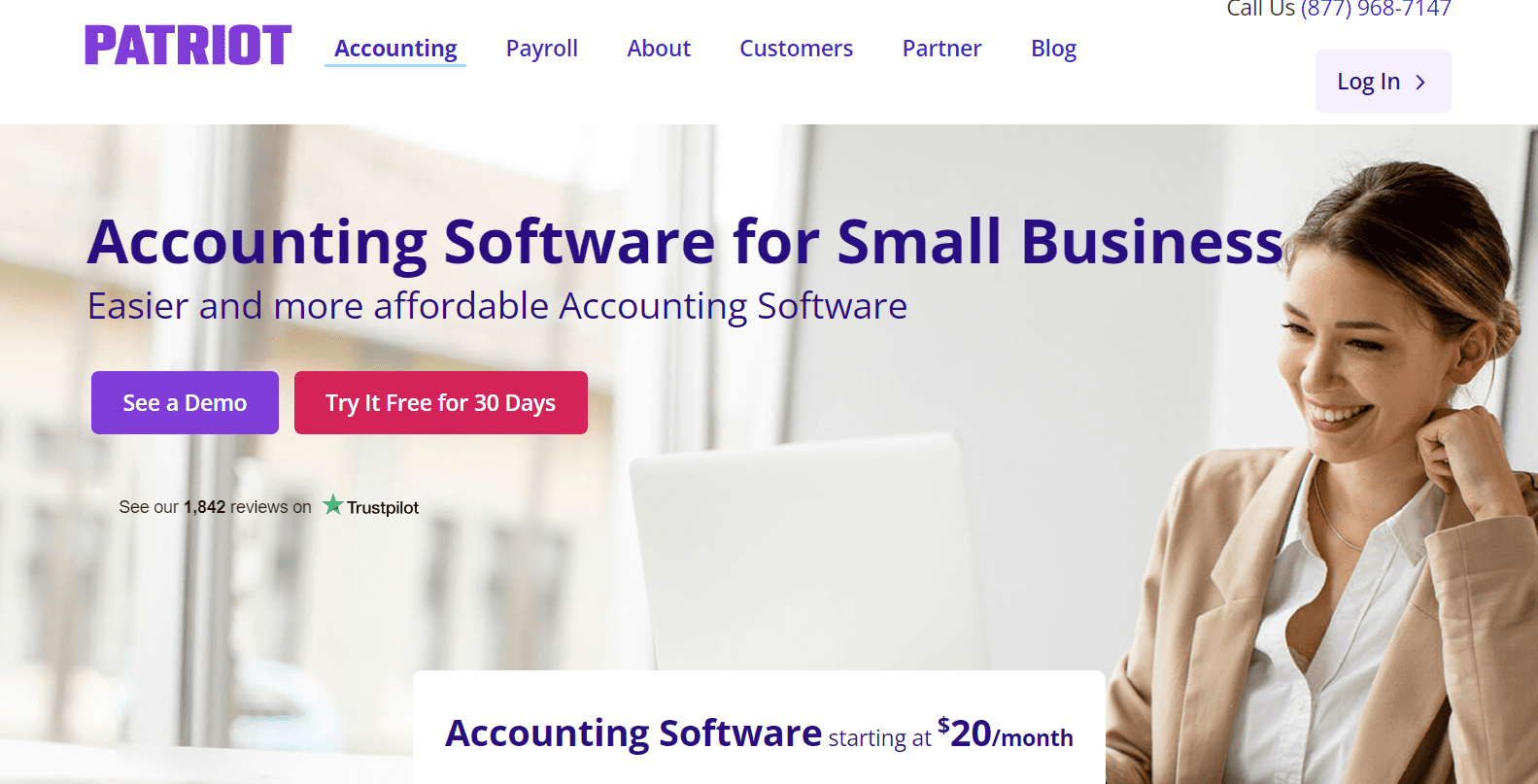 Costing only $20 per month for the basic package, Patriot Software is a leading bookkeeping software solution for small businesses. It has a rating of 4.8 on Trust Pilot. 
Moreover, it features unlimited invoicing, unlimited clients, free support, easy onboarding, unlimited vendor payments, payroll integration, income, money, expense tracking, and many other benefits.
V. Fresh Books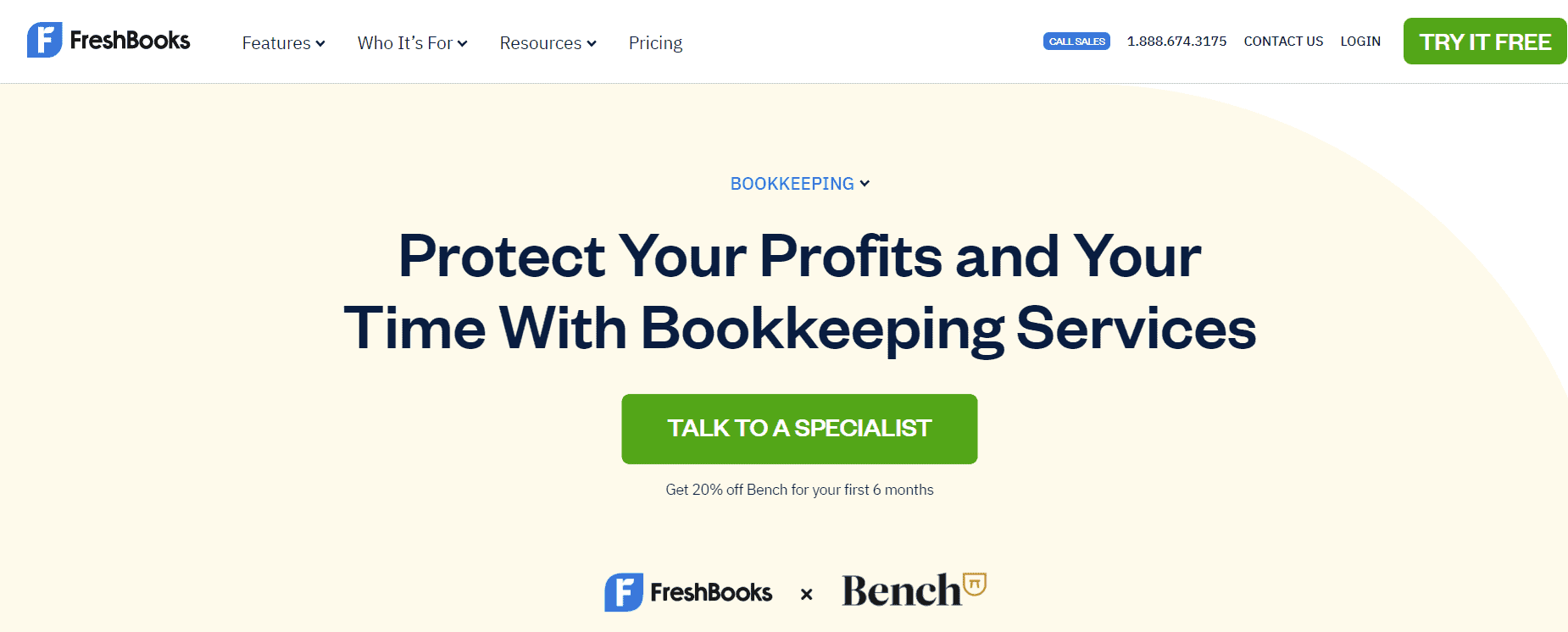 Another popular bookkeeping software is Fresh Books. Their $17 per month early plan makes them quite an affordable solution. As a new user, you get a 20% discount during the first six months. The software offers useful features like up-to-date reports, customized invoices, project tracking, payments, expenses, receipts, proposals, payroll, and unmatched customer service.
9. How Many Bookkeepers Are There in Massachusetts?
According to the U.S. Bureau of Labor Statistics, there are 39,740 bookkeepers in Massachusetts. Those who are self-employed are not taken into account.
10. Where Can I Find The Best Massachusetts Bookkeepers?
Find the best bookkeepers in Massachusetts near you by clicking on your city from the list below: