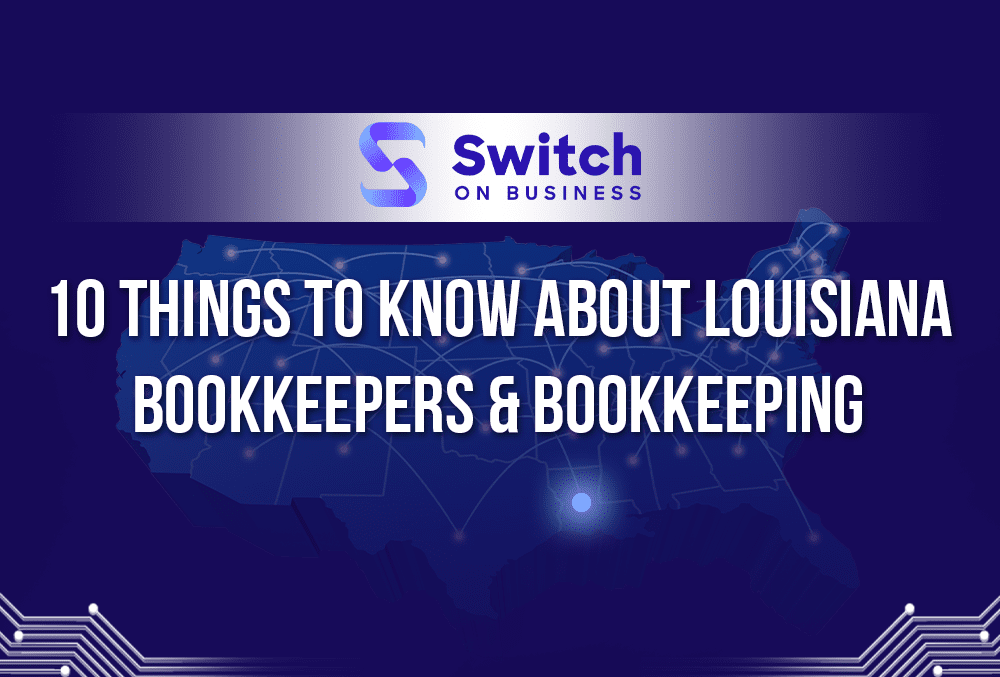 Anybody looking for a bookkeeper or thinking about working as one in Louisiana should keep the following 10 things to know about Louisiana bookkeepers and bookkeeping in mind. 
1. How Much Do Louisiana Bookkeepers Cost?
In Louisiana, a bookkeeper can charge up to $150 per hour.
Freelance bookkeeping services in Louisiana are available on Upwork for $20-$150 per hour.
A professional bookkeeping service is also an option. These are the top five bookkeeping and accounting firms in Louisiana, as ranked by clutch.co:
Postlethwaite & Netterville

HORNE LLP

Hannis T. Bourgeois, LLP

LaPorte CPAs & Business Advisors 

Bourgeois BennettBourgeois Bennett
Let's look at the compensation range of a Louisiana bookkeeper.
2. What Are Typical Bookkeeper Hourly Rates in Louisiana?
The hourly rate Louisiana bookkeepers charge is decided by their degree and skills, workload, and experience. Here are some estimates:
According to 2021 data from the U.S. Department of Labor, the following hourly rates apply:
Entry: $13.30 per hour

Median: $18.27 per hour

Mean: $27.90 per hour
3. What Is The Average Bookkeeper Salary in Louisiana?
The following numbers represent the annual cost of hiring a full-time bookkeeper in Louisiana:
The latest update from the U.S. Department of Labor was in 2021, and the annual bookkeeper wage in Louisiana was as follows:
Entry: $27,670.00 per year

Mean: $38,000.00 per year

Experience: $58,040.00 per year
4. What Does a Louisiana Bookkeeper Do?
Some of Louisiana bookkeepers' responsibilities are as follows:
Examine figures, posts, and documents for appropriate input, mathematical correctness, and classification.

Use accounting software to collect, store, and analyse data.

Conform with all federal, state, and corporate rules, procedures, and requirements.

Classify, record, and summarise numerical and financial data in order to construct and maintain financial records using journals and account books or computers.

Receive, record, and bank cash, cheques, and vouchers.

Work with 10-key calculators, typewriters, and copy machines to do computations and create documents.

Handle regular office activities such as organizing, taking calls, and dealing with routine mail.

Documents must be coded in accordance with corporate procedures.

Calculate income and social security tax deductions.

Prepare and process payroll data.

Determine the costs of supplies, labour, and other expenses using estimations, quotes, and price lists.

Generate budget data and documentation based on expected income and costs as well as prior budgets.

Ensure that payments are made on time.
5. How To Become A Bookkeeper in Louisiana
To be able to supervise, organise, manage, or instruct other individuals, bookkeepers need to have strong communication and organisational skills. Moreover, bookkeepers in the state of Louisiana are required to have at least a high school diploma or its equivalent from an institution that is regionally or nationally recognised.
The majority of companies, however, need applicants to have completed either training at a trade school or on-the-job training or have a bookkeeping-related degree or certification.
6. Do You Need To Be Certified or Licensed To Be a Louisiana Bookkeeper?
You don't need to be certified or licensed to work as a bookkeeper in Louisiana.
It's expected that you have prior work-related skills, knowledge, or experience. In addition, those who want to raise both their wage and their level of knowledge should seek a degree in accounting as well as further training in payroll and taxes, but doing so is not required.
You may get more information on how to become a Certified Bookkeeper by going to the following website.
7. Can I Take Any Bookkeeping Classes in Louisiana?
The best bookkeeping courses in Louisiana, along with their costs, are as follows:
8. What Software Can I Use For Bookkeeping in Louisiana?
Accounting software in Louisiana gives companies and individual bookkeepers plenty of alternatives.
Let's take a look at the top five accounting platfroms available in Louisiana:
I. QuickBooks


QuickBooks is the number one accounting software throughout the U.S. It's simple to use and has everything you'll need to manage your finances. Some of the features include making financial records, bookkeeping, payroll, spending monitoring, invoice management, bank reconciliation, and reports.
Quickbooks Online is most suitable for startups and growing businesses across many sectors. The starter package starts from $17 per month. 
II. Sage100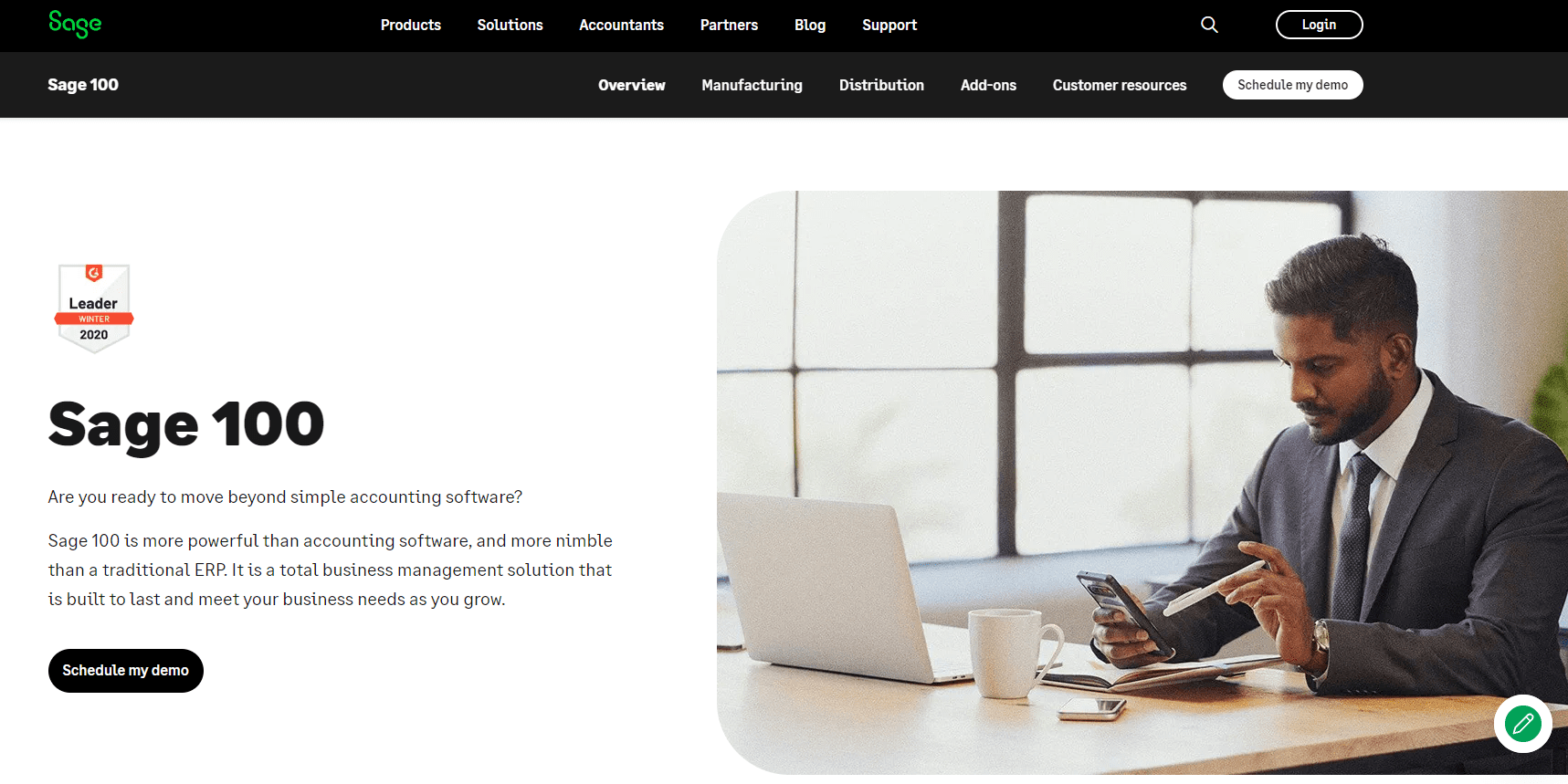 Sage100 is a customizable software that provides a selection of features, such as accounting and financial operations, electronic business, business analytics, payroll, customer relationship management, and more.
There are three packages: Essentials, Advanced, and Complete. To get a quote, you can visit their website and submit a request.
III. Odoo Accounting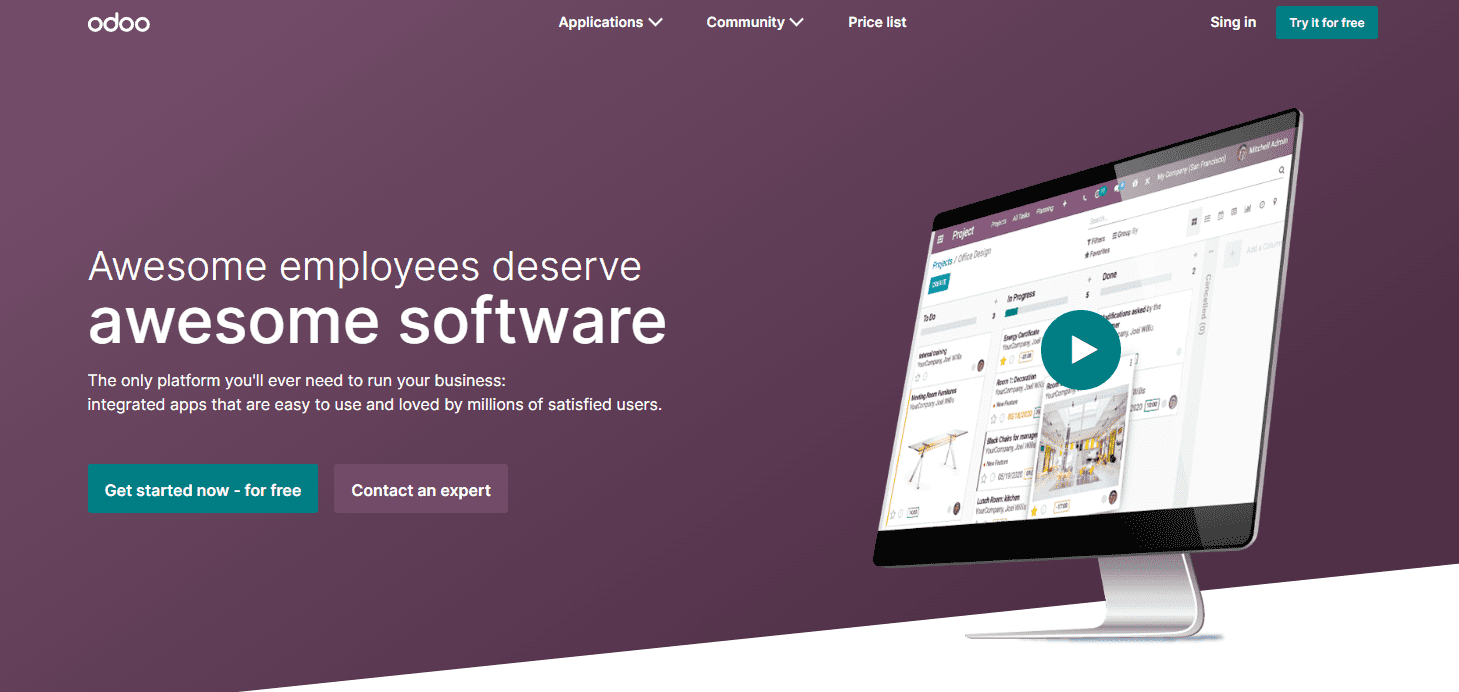 Odoo Accounting streamlines company bookkeeping by centralising financial activities in a single app and tying payments to statements based on online banking movements. Other features include displaying document statuses, import statement files, bills, finance, sales, marketing, and others.
Odoo is free for unlimited users if you use one of their apps, like Finance. The Custom plan costs $24.40 per month, while the ordinary plan is $16.20.
IV. FreshBooks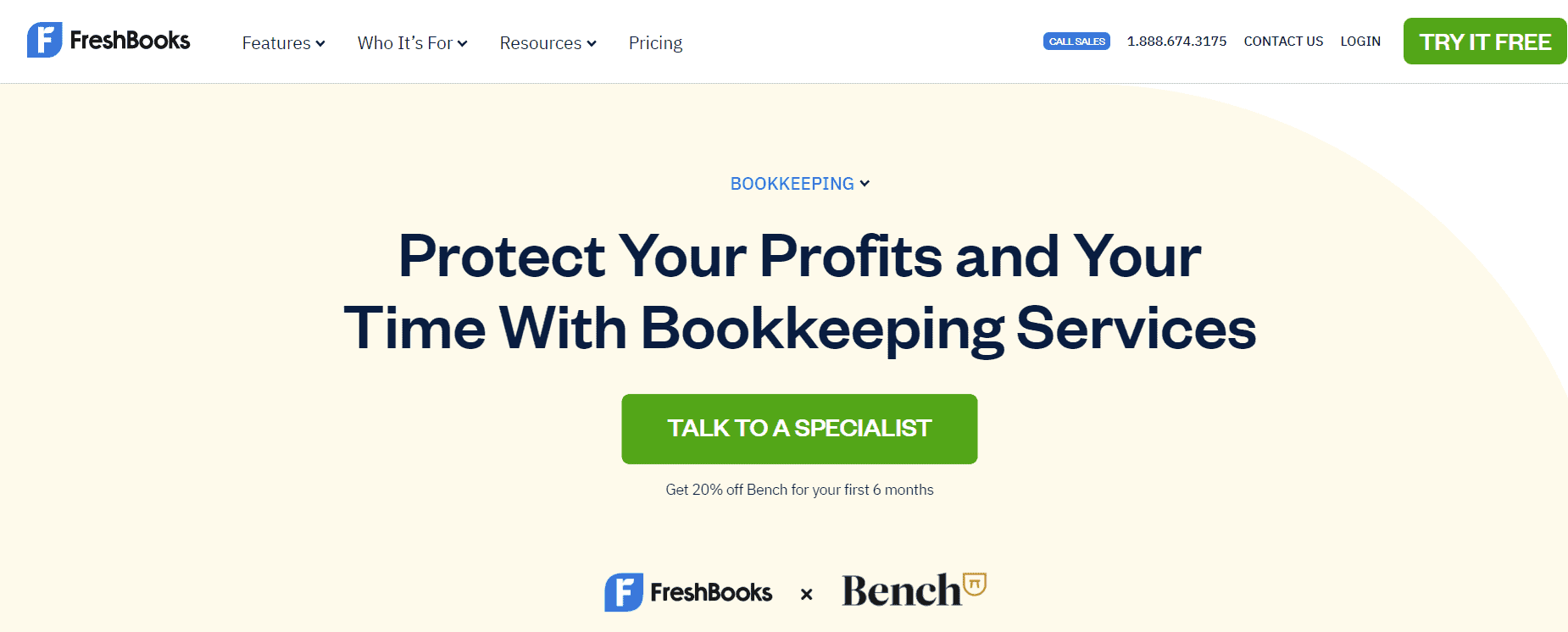 FreshBooks is an online accounting service that is mainly used by smaller businesses. It's great for automating billing and invoicing, and accepting online ACH and credit card payments. In addition to providing a reminder service for overdue payments, this software also contributes to increasing the productivity of the team and providing accurate time tracking. PayPal, MailChimp, Basecamp, and Zenpayroll are among the services that can be integrated with FreshBooks.
The starting price is $17 per month, and it can go up to $55 for premium features.

V. NetSuite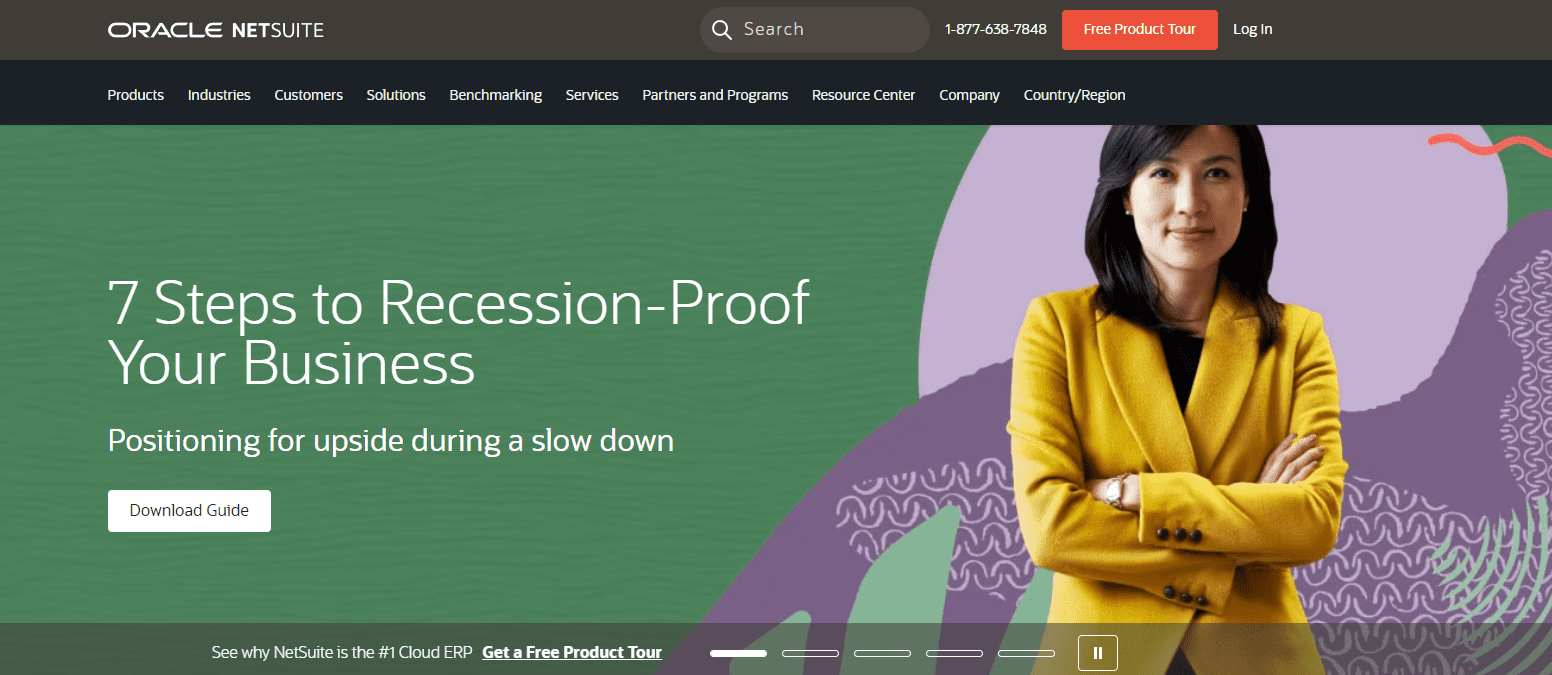 NetSuite is a cloud management system that assists more than 32,000 different enterprises in operating more efficiently. It does this by automating fundamental business operations and offering real-time insight into both financial and operational performance. NetSuite provides a single, integrated suite of applications to handle bookkeeping, and purchase orders, and manage inventory, manufacturing, and supply chain.
You should pay an annual licencing fee to subscribe to NetSuite's services, which are comprised of three primary elements: the core platform itself, any extra modules, and the total number of users. In addition to that, there is a one-time implementation cost associated with the initial setup. 
9. How Many Bookkeepers Are There in Louisiana?
According to the latest data (May 2021) by the US Bureau of Labor Statistics, there were 20,400 bookkeepers in Louisiana.
10. Where Can I Find The Best Louisiana Bookkeepers?
To locate the best bookkeepers in Louisiana, just click on your area below: