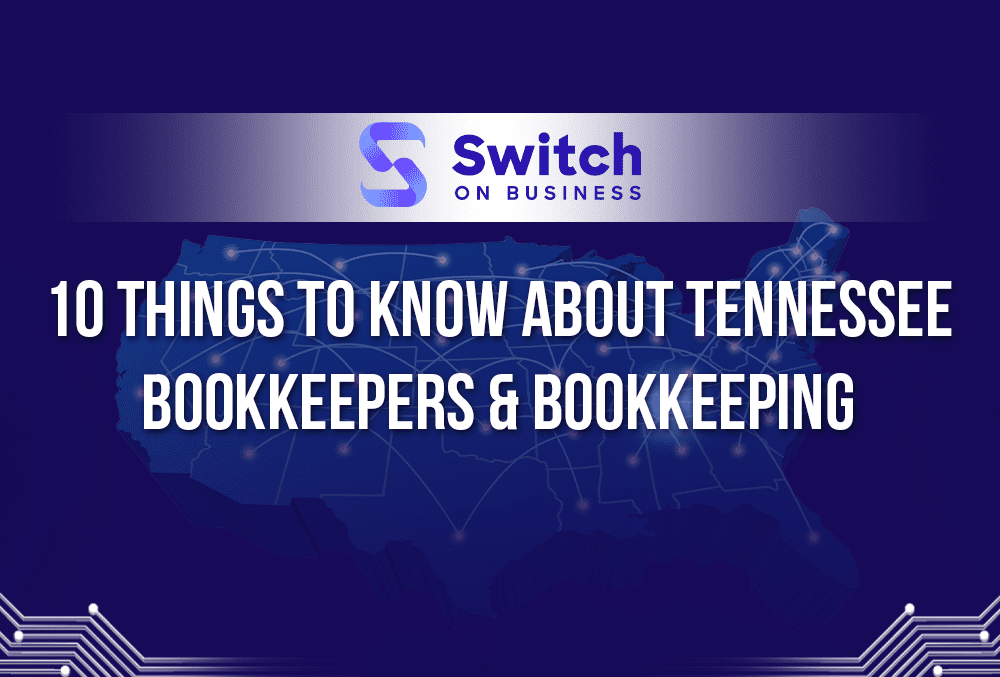 If you want to try a new bookkeeping service or find a new bookkeeper in Tennessee altogether, check out the following 10 things to know about Tennessee bookkeepers and bookkeeping. 
1. How Much Do Tennessee Bookkeepers Cost?
The cost of hiring a bookkeeper in Tennessee depends on the following factors: 
The bookkeeping service(s) you want; 

The bookkeeper's expertise and overall experience; 

Their certifications; 

The type of support you need (e.g. sporadic support or daily services?) 
Moreover, it matters if you're on the lookout for a freelance bookkeeper or an in-house one. 
For the former, you can check out Upwork, where there are Tennessee bookkeepers who charge as little as $20 to as high as $225 per hour.  
If you're interested in the latter, that means looking at the average annual bookkeeper salaries in Tennessee (you can read all about it in the third question).  
That said, many decide to opt for a much more modern approach and bypass traditional bookkeeping services by choosing bookkeeping software tools. 
These prices also range – they may be free if you're a relatively small business (check out Zoho Books' free plan), or if you're running a large business, you may have to pay anywhere between $10 and $200 per month (customized plans may cost even more). 
2. What Are Typical Bookkeeper Hourly Rates in Tennessee?
Below, we share the typical bookkeeper hourly rates in Tennessee: 
Based on the US Bureau of Labor stats, the hourly mean wage for a bookkeeper in Tennessee is $19.67. This is without taxes or health insurance.
3. What Is The Average Bookkeeper Salary in Tennessee?
The average bookkeeper salary in Tennessee is as follows: 
Indeed

: Average

$38,080

(the highest being $52,141, and the lowest $27,810) 

Zippia

: Average

$36,243

(the highest being 46,000, and the lowest $28,000) 

Salary Expert

: Average

$41,882

(the highest being $31,359, and the lowest $50,600) 
Also, according to the US Bureau of Labor, the annual average salary for Tennnesse bookkeepers is $40,910 (without taxes or other benefits). 
In general, bookkeepers' salaries in Tennesse, or in any other US state, vary greatly as a result of many factors, such as:
Education level

Skills

Certifications/license requirements

The specific city

Types of work experience

The number of years a person spent working in the industry
4. What Does a Tennessee Bookkeeper Do?
Tennessee bookkeepers have a wide range of responsibilities, including but not limited to: 
Documenting all transaction details

Putting together reports

Using bookkeeping software, spreadsheets, and databases

Fact-checking numbers, data, and stats

Calculating interest charges

Monitoring payroll data

Preparing bank deposits

Checking accuracy in transactions, reports, and figures 
5. How To Become A Bookkeeper in Tennessee?
According to the US Bureau of Labor Statistics, to enter the bookkeeping industry, you typically need at least postsecondary education. Some bookkeepers have high school diplomas, others have a business degree (or a degree in a related field). 
To become a successful bookkeeper in Tennessee (or anywhere, really), one needs a mix of relevant experience, (non)formal education, and sometimes even certifications. Also, certain skills help individuals have more than a head start, such as: 
Computer skills

Math skills

Data entry skills

Organizational skills

The capacity to meet deadlines

Prioritizing projects and tasks

Knowing how to communicate complicated data in a straightforward manner 
6. Do You Need To Be Certified or Licensed To Be A Tennessee Bookkeeper?
No, you don't have to be a certified or licensed bookkeeper in Tennessee to work, however, certification and licenses in any industry signals to business owners that an employee is committed to making progress in their career, meeting the necessary standards, and expanding their current knowledge. 
To earn a bookkeeper certification, take a look at the National Association of Certified Public Bookkeepers. This certification provides bookkeepers with the so-called Certified Public Bookkeeper (CPB) certification. Those interested in getting it need to pass a 4-part Uniform Bookkeeper Certification Examination. 
There's also the American Institute of Professional Bookkeepers. Since 1987, the AIPB has been a prominent bookkeeping national association, and serves as its certifying authority in the industry. The AIPB provides people with the Certified Bookkeeper (CB) designation. This designation serves as proof that bookkeepers who obtained it have the credibility and the necessary knowledge to engage in bookkeeping assignments. 
7. Can I Take Any Bookkeeping Classes in Tennessee?
Yes, you can take bookkeeping classes/courses in Tennessee. Here are some suggestions (keep in mind that most are online):
The University of Tennessee at Chattanooga –

an online course

with a 6-month access to prepare you for

the certification provided by the American Institute of Professional Bookkeepers – AIPB. 

Tennessee College of Applied Technology –

an online bookkeeping and payroll management training

. Some of the course's objectives include: understanding significant accounting concepts, applying fundamental principles to bookkeeping duties, performing analyses of reports, accounts, and other financial documents, as well as understanding payroll regulations and compliance with the rules. 

Southwest Tennessee Community College –

an online course

created for those who want to formalize their bookkeeping education with a reputable certification. The course teaches candidates important bookkeeping and accounting concepts to prepare them for the final AIPB certification. 
Here are some additional bookkeeping classes you may opt for near Nashville, Tennessee. Again, they're mostly online, so you can probably join them regardless of your location. 
8. What Software Can I Use For Bookkeeping in Tennessee?
There's a plethora of bookkeeping software tools available to Tennessee businesses. 
If you want to step up your bookkeeping game, here are our suggestions: 
I. Zoho Books

Apart from being one of the most affordable options (excluding the Elite and Ultimate plans), Zoho Books captures the most important aspects of a company's finances. Namely, it has the most significant  features for businesses, including but not limited to: online payments, handling bank transitions, monitoring projects, generating bills, overviewing expenses, getting insights into estimates, access to a mobile app, putting documents in a single place, invoicing, and others. 
Zoho Books also has a 14-day free trial for those who want to test the waters. There's also a Free plan aimed at businesses that generate less than $50K per year. 
In case you're interested in their paid plans right away, here are the prices: 
Standard

: $10 per mont

Professional

: $20 per month

Premium

: $30 per month

Elite

: $100 per month

Ultimate

: $200 per month
II. Patriot Software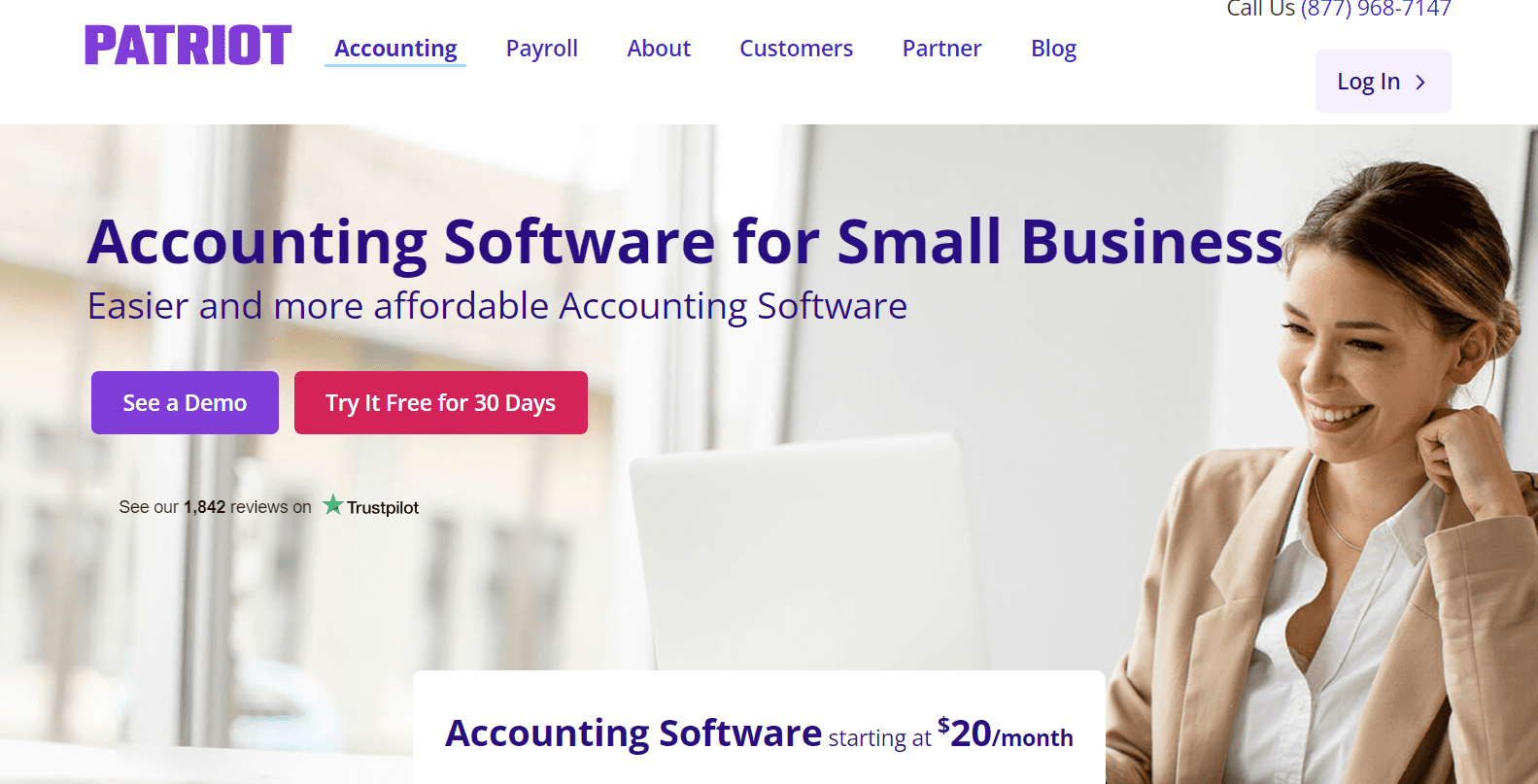 Patriot Software is known for: 
Free expert support

A user-friendly onboarding process

Payments to vendors without any limitations

Recording payments

Neat tracking of all expenses

Mobile-friendly software
It has two pretty much straightforward pricing options: 
Accounting Basic

: $20 per month

Accounting Premium

: $30 per month
III. FreshBooks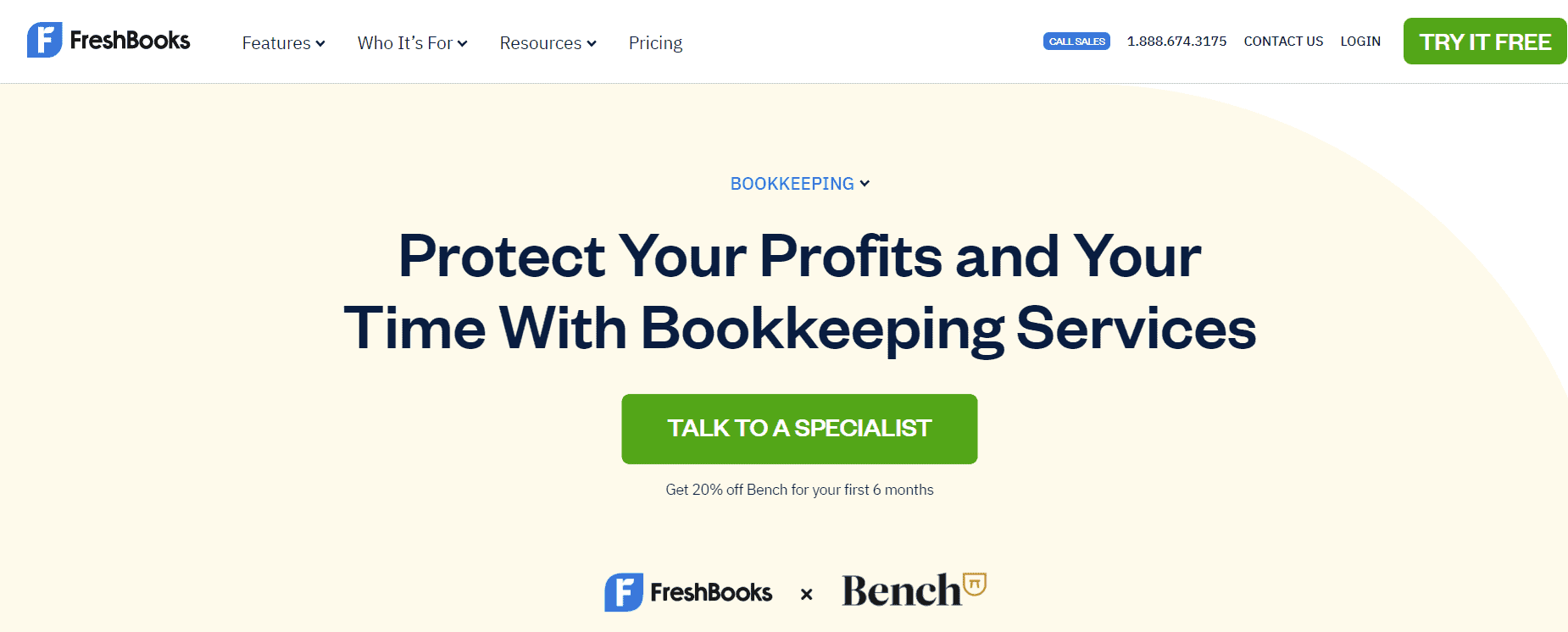 With its easy-to-use accounting features and plans that don't cost a fortune, FreshBooks deserves a place on our list. 
It has features suitable both for smaller and larger businesses, as well as freelancers and other self-employed professionals, such as mileage tracking, payroll, time tracking, estimates, invoicing, a mobile accounting app, an AppStore, as well as detailed financial reports. 
FreshBooks offers four paid plans:
Lite

: $15 per month

Plus

: $30 per month

Premium

: $55 per month

Select:

Custom 
We recommend trying it out for free first and settling on a specific plan afterward.
IV. QuickBooks

One of the best bookkeeping software tools on the market is how QuickBooks can be described in a single sentence. 
But if we had to say something more specific, we'd say that it provides clients with sophisticated bookkeeping services and features, such as organizing your finances, importing your transactions in a secure way, tax deductions, arranging receipts, customizing estimates, forecasting cash flow, getting shareable reports, and so many others. 
Simple Start

: $30 per month

Essentials

: $55 per month

Plus

: $85 per month

Advanced:

$200 per month
V. Xero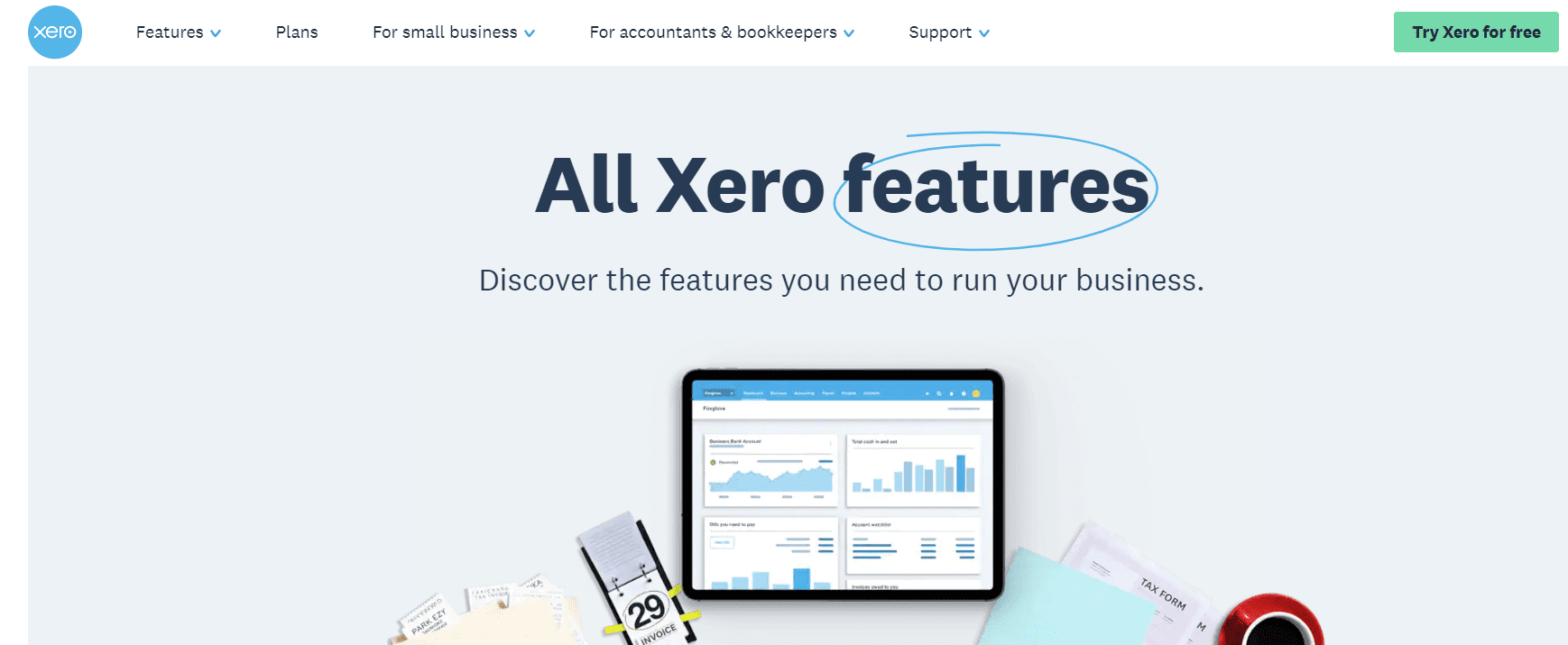 With more than 3.5 million subscribers, it's no wonder Xero is worth checking out. 
What makes Xero great is that it gives you a "full financial picture of your business". In other words, the software allows you to:
Pay bills and accept payments

Send invoices

Monitor all projects

Calculate your sales tax

Arrange fixed assets

Keep all your Xero contacts in one place

Track relevant projects

Form bank connections

Always see a recent overview of your cash flow

Leave comments and further discuss business-related issues in real time

Get access to real-time information, connect to third parties (such as Vend or Stripe) 

Customize the software in a way that suits your business needs best
Opt for their 30-day free trial, or choose one of their paid plans right away: 
Starter

: $25 per month

Standard

: $40 per month

Premium

: $54 per month
9. How Many Bookkeepers Are There in Tennessee?
Based on the information provided on the US Bureau of Labor website, there are 41,800 bookkeepers in Tennessee (May 2021 stats). Note that this estimate excludes self-employed workers. 
10. Where Can I Find The Best Tennessee Bookkeepers?
You can find the best bookkeepers in Tennessee near you by clicking on your city from the list below: