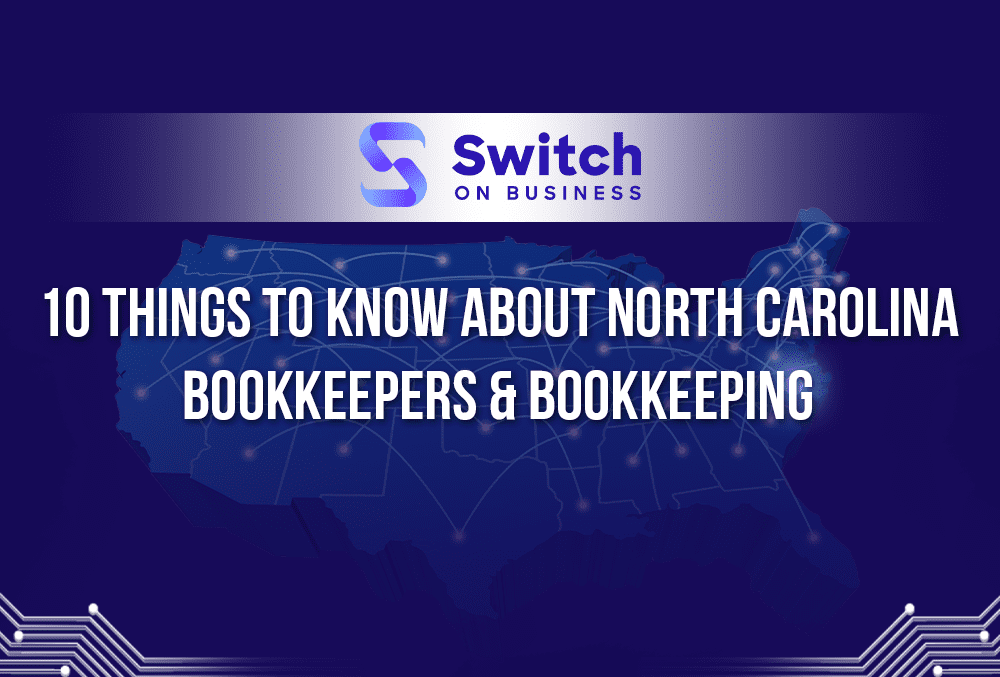 If you're looking to hire a bookkeeper in North Carolina or perhaps want to become one, you've come to the right place. We'll share 10 things to know about North Carolina bookkeepers and bookkeeping, so let's get into it.
1. How Much Do North Carolina Bookkeepers Cost?
Like in most other states, prices for hiring a bookkeeper in North Carolina vary widely. Yet, the predominant factor affecting the price is the type of bookkeeping service you want. There are four options: bookkeeping software, third-party services, freelancers, and in-house employment (part-time or full-time). 
The most affordable option is bookkeeping software, which requires more engagement on your part, as you'll be monitoring and evaluating things. Plus, there's always a learning curve when trying new technologies. Bookkeeping software typically costs up to $300 a month.
Hiring a third-party service to do your books costs from $300 to $3000 a month, depending on the complexity of your business administration and the services you'll need.
You can find freelance bookkeepers on websites such as Upwork. If you decide to hire a freelance bookkeeper, their services will cost you between $18 and $120 per hour.
The most expensive option is hiring an in-house bookkeeper. The following section will investigate the expenses and specificities of employing a bookkeeper full-time.
2. What Are Typical Bookkeeper Hourly Rates in North Carolina?
One option is to hire a (or work as) part-time bookkeeper. In that case, you should know the hourly rates of bookkeepers in North Carolina. 
Various sources provide different information about bookkeepers' hourly rates, but the differences are still comparable.
According to the U.S. Bureau of Labor Statistics, the mean hourly wage of a bookkeeper in North Carolina is $19.78. This information is from 2021. 
Remember that the data listed here is subject to change. For more up-to-date information, visit the sources' websites linked above.
3. What Is the Average Bookkeeper Salary in North Carolina?
If you want to hire or become a full-time, in-house bookkeeper in North Carolina, you can expect the following annual wages:
According to the U.S. Bureau of Labor Statistics, an in-house bookkeeper in North Carolina costs around $3,750 a month if you factor in all the benefits, taxes, and worker compensations. The mean annual wage is calculated at $41,130. Therefore, the lowest bookkeeper wage in North Carolina is  $27,740 a year, and the highest is $59,280. 
The data by the Bureau is from the year 2021.
4. What Does a North Carolina Bookkeeper Do?
According to the U.S. Bureau of Labor Statistics, here are some tasks you'll be responsible for once you start working as a bookkeeper. Alternatively, the following tasks are what you can expect or require your bookkeeper to handle:
Operating a computer to search for information and navigate accounting software.

Coding, classifying, recording, and storing relevant financial data.

Managing documents and checking figures.

Predicting the outcomes of different financial strategies.

Having great mathematical accuracy while performing calculations.

Knowing federal and state laws and policies related to finance.

Knowing the company's policies related to finance.

Compiling and auditing various reports such as statistical, financial, profits, losses, etc.

Identifying and resolving discrepancies found in data records.

General office duties, such as printing, typewriting, handling correspondence, answering telephones, etc.
5. How to Become a Bookkeeper in North Carolina?
Becoming a bookkeeper in North Carolina is possible if you acquire an educational degree (university, college, or vocational school), an apprenticeship, or similar work experience.
The law does not obligate you to have a CPA certification/licensure, but it can help you land a better-paying job.
6. Do You Need to Be Certified or Licensed to Be a North Carolina Bookkeeper?
Having a CPA certificate/license in North Carolina is unnecessary but helpful. Here's how you can obtain it:
Pass the uniform CPA examination;

Have at least 150 semester hours with a strong focus on accounting;

Take an approved accountancy law course;

Acquire relevant work experience in the field either under supervision for one year or teach or work autonomously for four years;
Finally, when you've ticked off all the previous steps, you can apply for the license.
The license needs to be renewed every two years.
7. Can I Take Any Bookkeeping Classes in North Carolina?
The University of North Carolina Wilmington has a course designed for bookkeepers for $2,195. This course will teach you the basics of data entry, error corrections, payroll, depreciation, inventory, internal controls, and fraud prevention.
Another option is to enroll in a certified bookkeeper designation course organized by the American Institute of Professional Bookkeepers. Materials and exams cost $500 in total. It takes place at Stanley Community College in North Carolina. 
If you prefer the online format, you can enroll in the online bookkeeping course by Pitt Community College. The lectures are entirely online, and they'll prepare you for the certification exam organized by the American Institute of Professional Bookkeepers.
8. What Software Can I Use For Bookkeeping in North Carolina?
There are so many bookkeeping software programs available for your North Carolina-based business. While these cost less, they also require more work from your side, which you need to consider before making a final decision.
Here are the most popular bookkeeping software programs:
I.
QuickBooks

QuickBooks is the best-known bookkeeping software on the market. It's even taught at universities. 
It's definitely one of the most comprehensive software solutions with features like invoices and payments, income and expenses, tax deductions, various reports, and more – all in their basic package. However, that package costs twice as much ($30/month) as some other options.
I
I.
Xero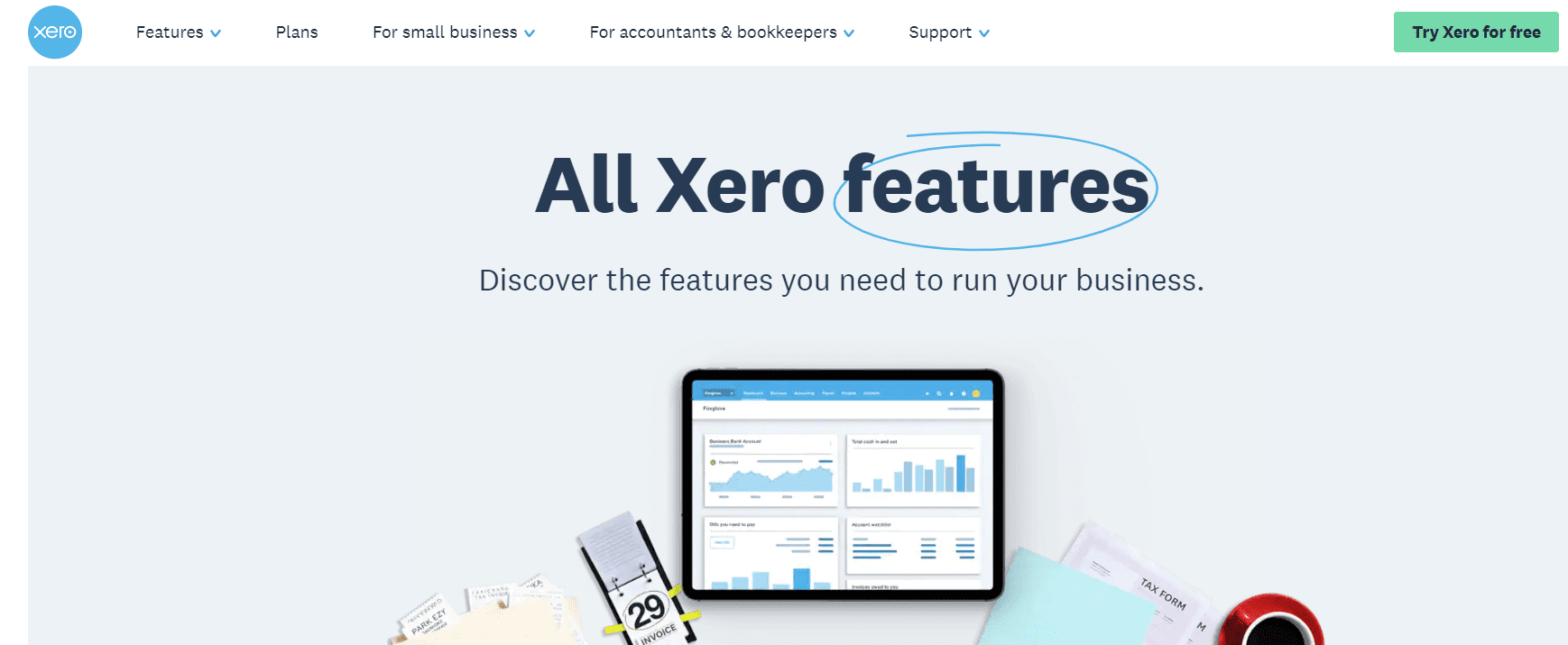 Xero is the most affordable option on the bookkeeping software market, with the yearly plan starting at $13 per month. 
Nevertheless, the tool has fantastic features like bank connections, accepting online payments, and submitting and reimbursing expense claims.
III.
Zoho Books

If you need bookkeeping software, Zoho Books is a popular choice that offers a unique benefit – it's highly compatible with over 50 other Zoho apps.
Plus, if you pay for an entire year upfront, you can get a monthly rate as low as $15. With features that include end-to-end accounting, sales tax and 1099 reports, and payment processing, Zoho Books is a comprehensive solution for your bookkeeping needs.
I
V
.
Patriot Software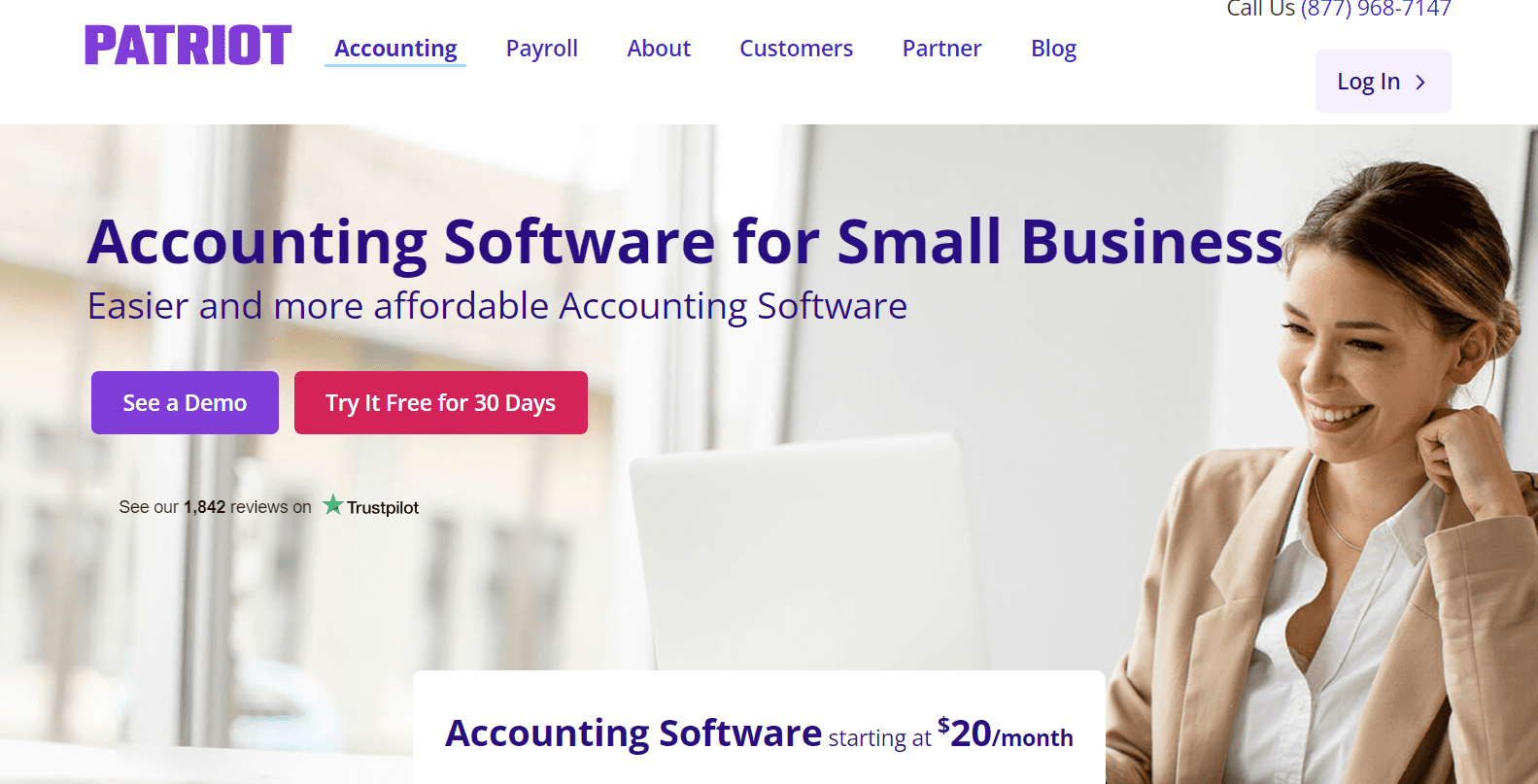 Patriot Software has you covered if you're looking for services specific to your company size. They offer a wide range of bookkeeping services for all business sizes. The basic plan starts at $20 per month. You can create and print 1096 and 1099 reports, track your expenses, money, income, and more.
V.
Fresh Books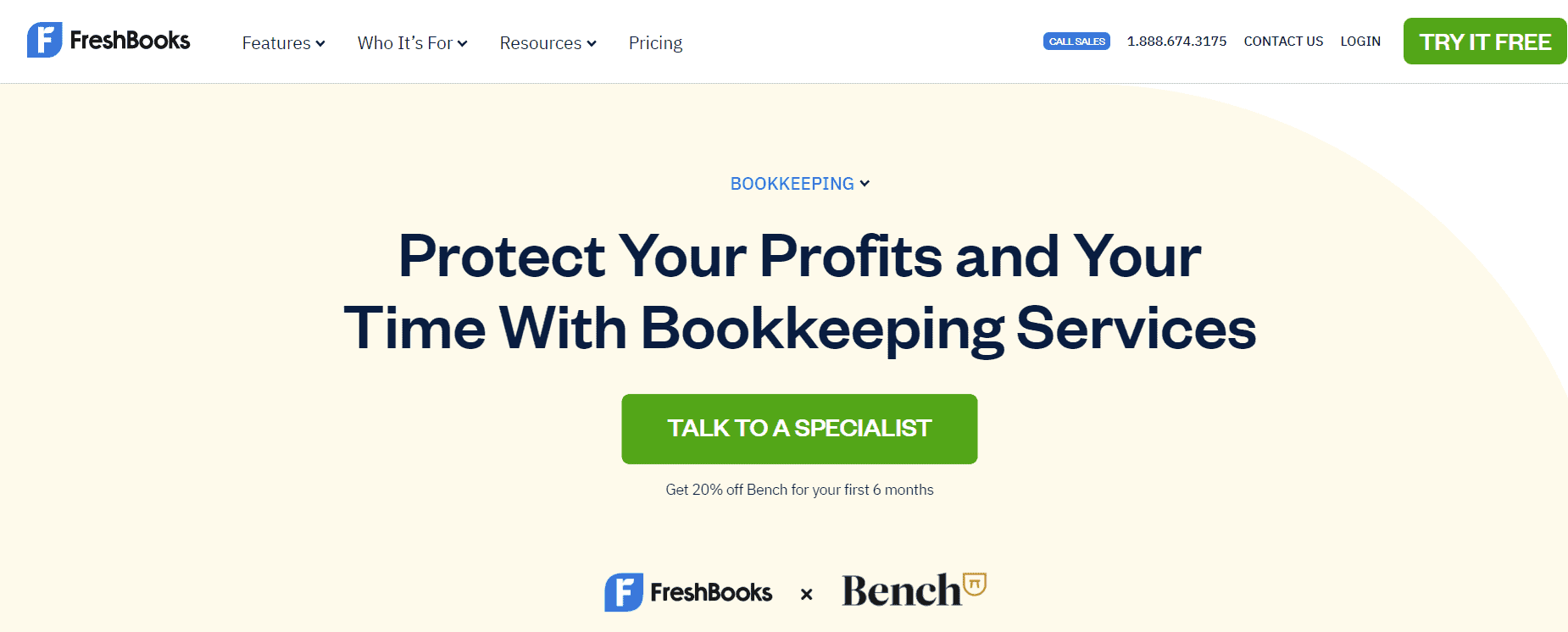 Fresh Books is another well-known bookkeeping software with a monthly basic plan starting at $17. This company is partnered with Bench for bookkeeping services, and if you are a new user, you get a 20% discount for the first six months.
9. How Many Bookkeepers Are There in North Carolina?
According to the U.S. Bureau of Labor Statistics, there are 48,700 bookkeepers in North Carolina. Self-employed workers are not taken into account for this estimate.
10. Where Can I Find The Best North Carolina Bookkeepers?
Find the best bookkeepers in North Carolina near you by clicking on your city from the list below: